The #Miranda Video Show: Behind The Scenes at IZW REGULATE
Miranda and Greg talk about their favorite independent wrestling promotion's latest event, IZW REGULATE–on YouTube!
Miranda and Greg talk about their favorite independent wrestling promotion's latest event, IZW REGULATE–on YouTube!
Wrestling's favorite left-handed best friends–Miranda Morales and Greg DeMarco–bring you another edition of The #Miranda YouTube Show.
This week Miranda and Greg discuss the latest IZW event, REGULATE!
Miranda reviews the happenings at REGULATE.
In running down each match on the card, Greg shares the "why" behind each booking.
What is next for IZW?
Did you know Greg is a wrestling promoter?
Plus the usual entertaining banter that only Miranda and Greg can provide, on this edition of The #Miranda Show!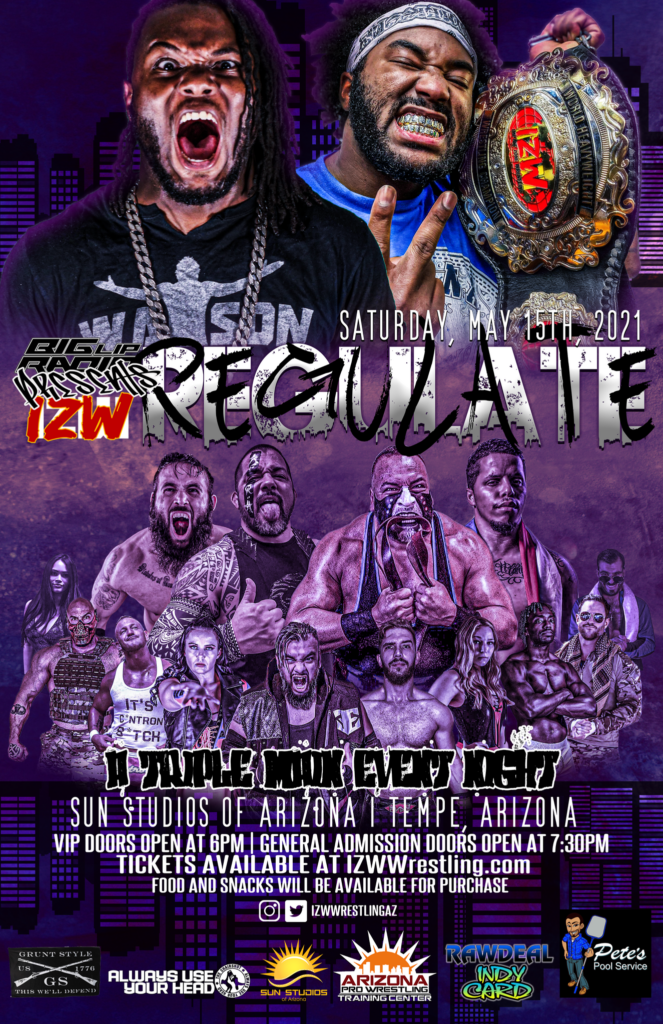 Follow your hosts on social media
@theHashtagMiranda
@ChairshotGreg
@ChairshotMedia
About the Chairshot Radio Network
Created in 2017, the Chairshot Radio Network presents you with the best in wrestling and wrestling crossover podcasts, including POD is WAR, Women's Wrestling Talk, The #Miranda Show, Badlands' Wrestling Mount Rushmores, The Outsider's Edge, DWI Podcast, Bandwagon Nerds, the Greg DeMarco Show, 3 Man Weave, Five Rounds, Turnbuckle Talk, The Reaction and more! You can find these great shows each week at theChairshot.com and through our distribution partners, including podcasting's most popular platforms.
---
The Chairshot Radio Network


Your home for the hardest hitting podcasts and radio shows!
Listen on your favorite platform!
iTunes  |  iHeart Radio  |  Google Play  |  Spotify
Listen, like, subscribe, and share!
---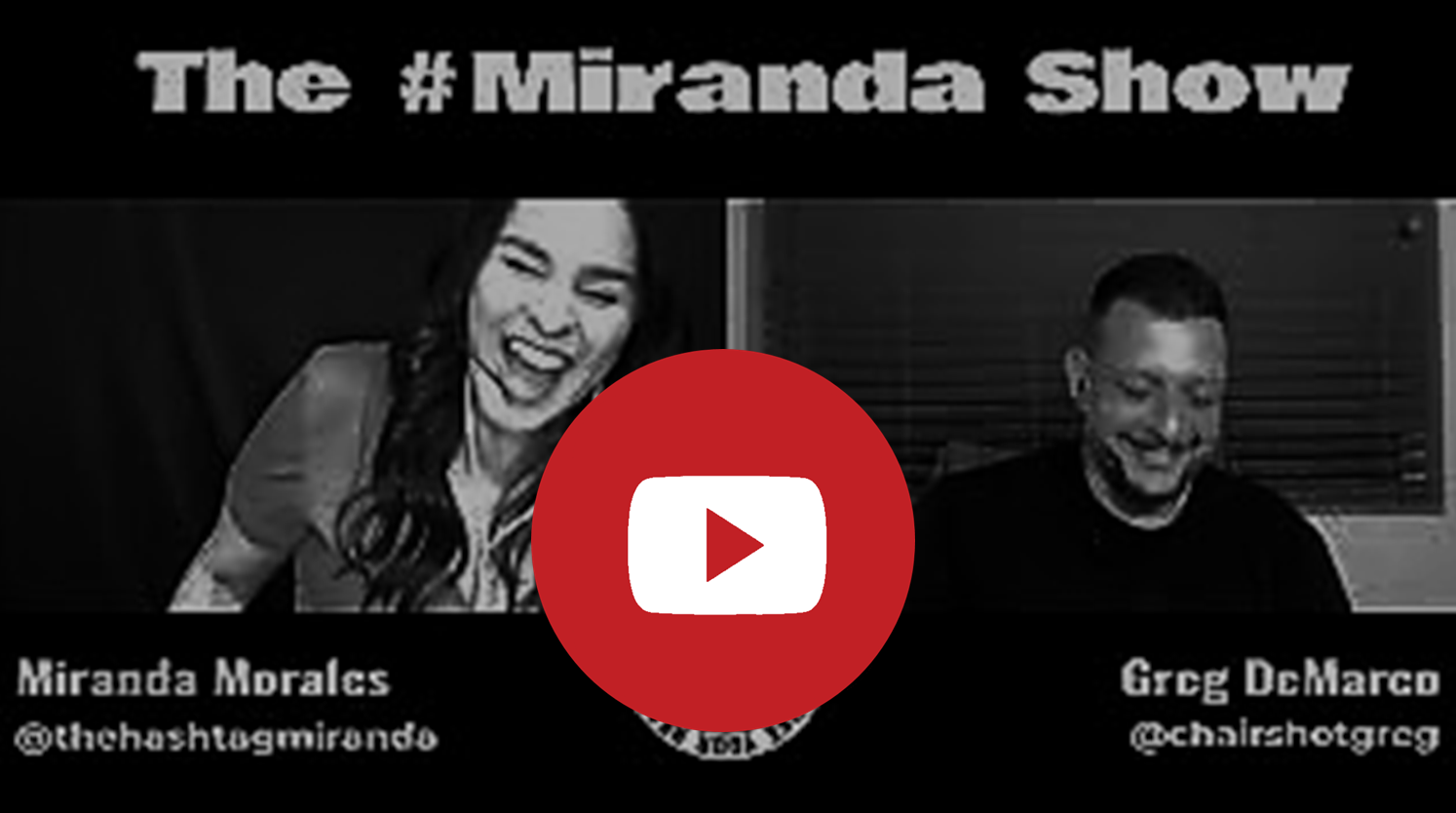 Home Is Where Hallmark Is: Time to Fall Into Love with the August Line-Up, and Westcott Bay Series Book 2!
Summer comes to a close and it's time to Fall Into Love as Home Is Where Hallmark Is previews August and more!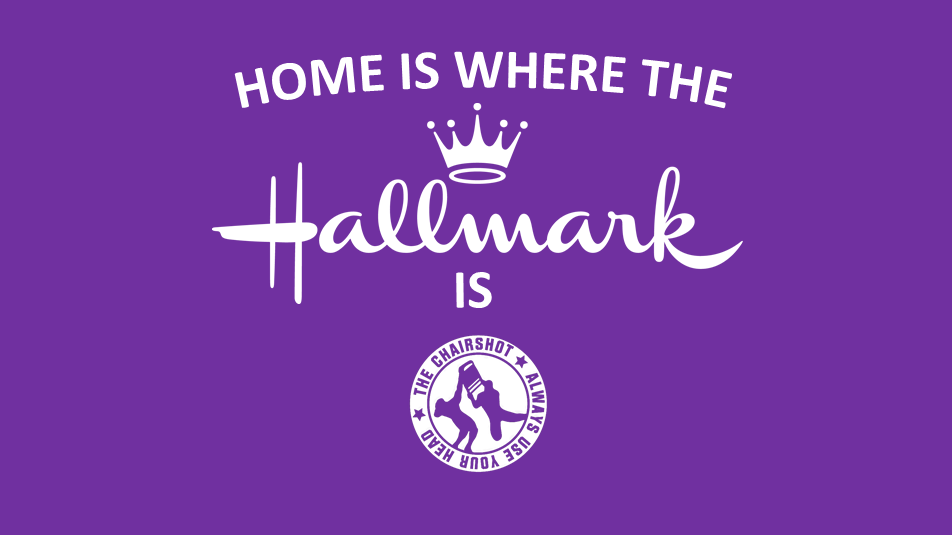 Summer comes to a close and it's time to Fall Into Love as Home Is Where Hallmark Is previews August and more!
Powered by RedCircle
Christmas in July is over and it's time to Fall Into Love! The ladies preview the movie line up for August, as well as discuss another new original series coming to Hallmark. Book 2 in the Westcott Bay series review and Liz officially declares Amber a Postable!
About Home Is Where Hallmark Is
Liz Pugliese and Amber Teasley are two forty-somethings who met thru Amber's husband. They have much in common but totally bonded over their love of All Things Hallmark. "Home Is Where Hallmark Is" was conceived out of this bond. Join them as they discuss the weekly movies, share Top Ten Lists, play Hallmark Bingo and argue over the proper pronunciation of words as North meets South.
About the Chairshot Radio Network
Launched in 2017, the Chairshot Radio Network presents you with the best in sports, entertainment, and sports entertainment. Wrestling and wrestling crossover podcasts + the most interesting content + the most engaging hosts = the most entertaining podcasts you'll find!
Featuring shows such as Bandwagon Nerds (entertainment & popular culture), The DWI Podcast (Drunk Wrestling Intellect), The Greg DeMarco Show (wrestling), The #Miranda Show (wrestling and entertainment), Chairshot Radio Hockey Talk, Patrick O'Dowd's Chairshot Radio 5×5 (pop culture), PC Tunney's Chairshot Bets (Sports), Down The Wire (Sports), Lucha Central Weekly (wrestling & lucha libre), Talk The Keki (Anime), Home Is Where Hallmark Is (entertainment), The Mindless Wrestling Podcast, and more!
THE CHAIRSHOT: ALWAYS USE YOUR HEAD
---
The Chairshot Radio Network


Your home for the hardest hitting podcasts and radio shows!
Listen on your favorite platform!
iTunes  |  iHeart Radio  |  Google Play  |  Spotify
Listen, like, subscribe, and share!
---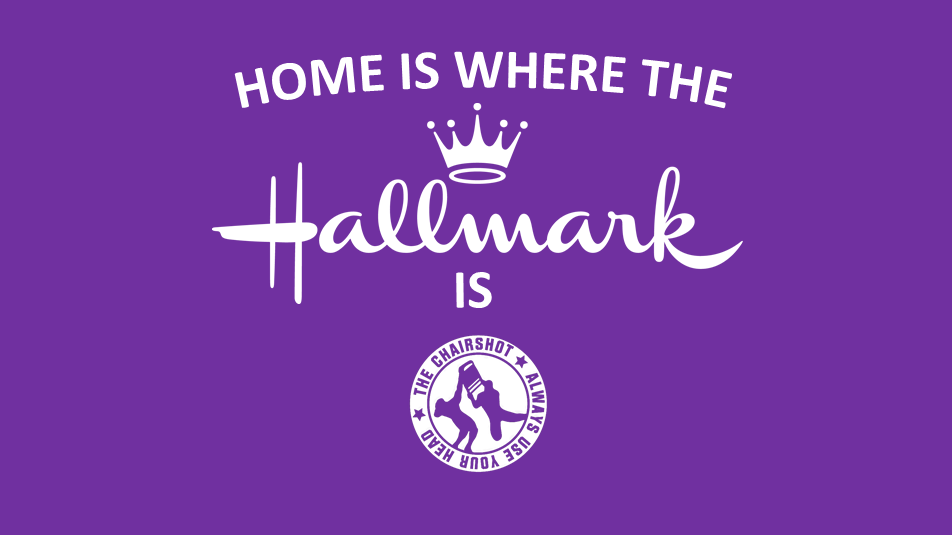 Andrew's Judgmental Album Reviews: Soulfly – Totem (2022)
Soulfly just came out with a new album a few days ago! How does Totem rank in the JAR?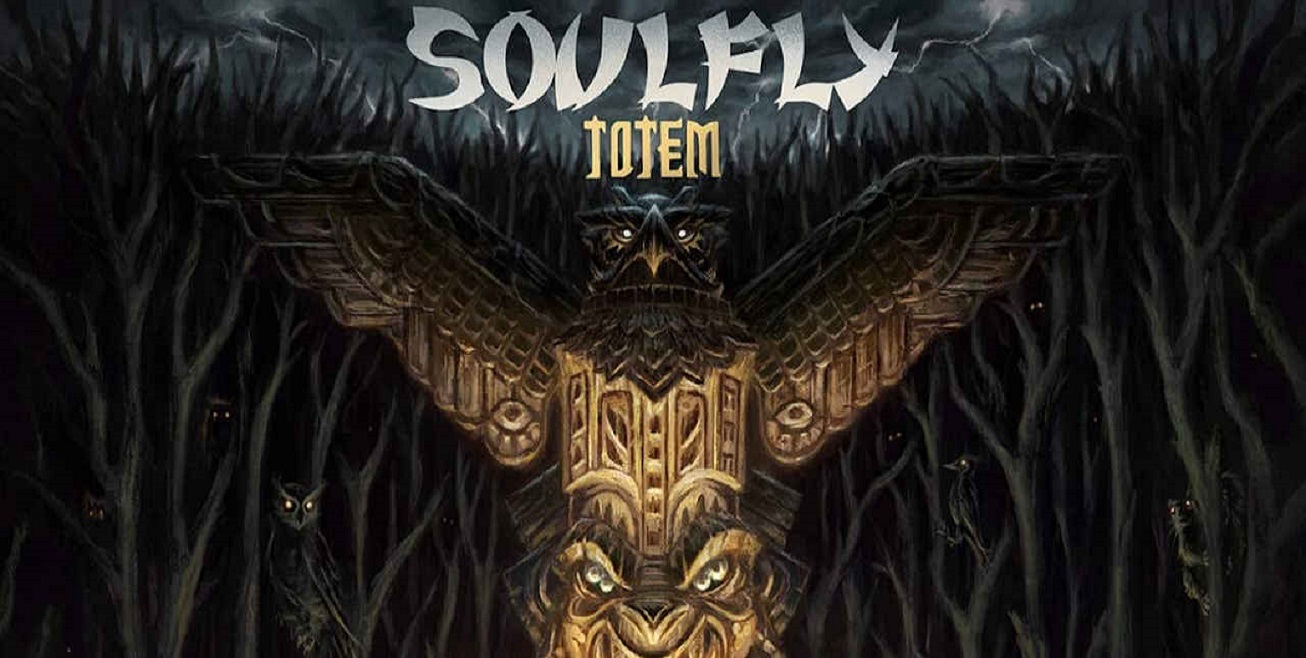 As an ironic twist of fate, the boss at my 9 to 5 and I were going over older bands and reminiscing a little. We got on a bit of a Soulfly rabbit hole and started making our way through the old stuff, of course starting with Bleed. This lead me to notice they had a new album coming out, so it was serendipitous timing if I do say so myself.
Much like with many bands I re-stumble upon, I haven't really pay attention to Soulfly since Dark Ages, so that's like 17 years. Soulfly has always been this interesting fusion of Thrash, Groove, Death and Metalcore (at times); so I either really dial in, or am totally uninterested depending on which track they take. That makes this whole album interesting to me. Will it stay in one vein? Will I appreciate any genre hopping? Are Max's vocals something I've grown to like or hate more? Let's find out!
Soulfly is: Max Cavalera (vocals & rhythm guitar), Zyon Cavalera (drums) & Mike Leon (bass)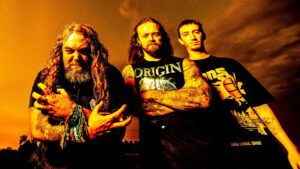 Artist: Soulfly
Album: Totem (2022)
Label: Nuclear Blast
Total Track Time: 40:08
Superstition starts off with a very familiar fast attacking down riff like Soulfly has been known for and older Sepultura. The double bass blast beats aren't over done because they actually punctuate the lyrics, coupled with this echoed, ethereal effect it adds to the other worldly superstitious concept. This definitely has more of an old Sepultura Arise vibe musically with the death metal elements but a lot of cool atmosphere and melody. It's a damn strong start to an album I was unsure about. Scouring the Vile sounds like they got John Tardy from Obituary on the chorus, or someone that sounds a lot like him. Venomous and hate fueled lyrics paint a gruesome picture; " Furious rage against the dying life, Close your eyes, receive the host, Neurotic waves, mentally enslaved, All lifе slips away, The tumor grows, spreads his wings, Degеneration of everything you know, A frame of mind, dismal soul, Immortalized in dying glow" – cancer, covid, disease in general, a lot of concepts can be encapsulated in this lyrics. Its definitely unbridled rage toward something medical that took someone away from him, which sadly makes this fairly relatable to everyone, eventually. Filth Upon Filth has an interesting vibe to it. It's not as aggressive and unrelenting as most Soulfly, this feels like, Body Count, John Bush era Anthrax, something in that more classic metal vein. With lyrics that seem to be more discussing societies ever blooming discovery of more discord, hatred, and filth; piling upon itself.
Rot in Pain okay this is dark tonally and attacking in the right spots. It's like an Entombed vocal style and Pantera dives in and out of triplets are just grinding this song into one hell of an old school Death Metal attack. The scream with the dive bomb helps for a cool haunting effect. I didn't even read the lyrics, this is just cool. The Damage Done is a song that lyrically covers all of the damage done to the planet. So fires, mutations, ozone layer, climate change, those general concepts. So there is like this creeping stomp to the song, almost like the impending doom of the damage done. It's such a great song that builds up, like if Princess Mononoke or FernGully was a horror movie. Totem follows some of the touches we've had already, where its a historical perspective from the Native point of view. Driving home some interesting totemic concepts of watching the horrors that have unfolded. All with this really interesting groove/doom musically direction that reminds me a little bit of like an Acid Bath at times, but a drum solo at about half way was really different as well. Just sonically there's a lot of interesting elements and the spirits of the totems being the perspective of the song, is interesting. Ancestors okay this is an easy one to analyze lyrically, it's about South American colonizers who shoved Christianity down the native people's throats; "You speak to me through the grave, The dagger in the Devil's hand, Force your culture down my throat, Like a preacher selling souls, Disillusion, compromise, Fuck your lies" – as a song this has a few more Doom vibes than Groove or Death Metal, but its still a very cool song with a point that gets across with ease.
Ecstasy of Gold now I know what you're thinking, but no this isn't a cover. It's simple where it has Death Metal moments with a few Thrash elements, but the song seems to be in the vein of colonizers being gold crazy; "Pounding hate from my hands, my hands, Solar eyes have deceived you, Thirst for wealth bringing pain, pain, Ecstasy of gold remains, remains", so ecstasy of gold is more to indicate gold fever than anything remotely positive. Soulfly XII as per tradition, there is always a Soulfly instrumental. This is a quaint little melodic piece, feels mostly atmospheric, but nice and somber. Spirit Animal is a monster of a song, nearly 10 minutes long when nothing else has been much over 5. This also has more of an interesting Punk intro into distorted Black Metal-esque vocals for a short time. Like 2 minutes in and it's already unique. After the vocals kick in, it feels like there's a few different people singing on this. A quick search led me to finding out that Max's stepson Richie Cavalera is one of the guest vocals. But this has such an interesting, syncopated rhythm to it, that it's probably as trippy as a vision quest. I should ask Aaron Rodgers if this song feels like his ayahuasca experience at all. For being nearly 10 minutes long, it's different enough to keep me engaged and not staring at the clock. It is definitely a little on the experimental side, so I can see it not being everyone's cup of tea, but it's pretty groovy.
Now color me shocked. It seems I've gotten passed some of my biases from younger years and can see the forest through, well, these trees at least. For the most part the tone of the album was very dark and menacing, the latter half delving more into the native heritage and title of the album definitely helped to shape that perspective. But the balance of course vocals, clean vocals, tempo, style influences and everything just made for a generally very enjoyable listen. Not one damn song was bad, now Spirit Animal is just too long unless I'm looking for a Vision Quest, but it was still a fun ride.
Great album and might be enough to have me dive into full albums of theirs from the past instead of just cherry picking things I knew I didn't hate.
Final Judgment: 9.25/10