NXT Minus 6: We Wish You Well…
Wrestling is a business, but Brad brings the fan perspective to this recent slew of cuts. Let's see how he wishes them well!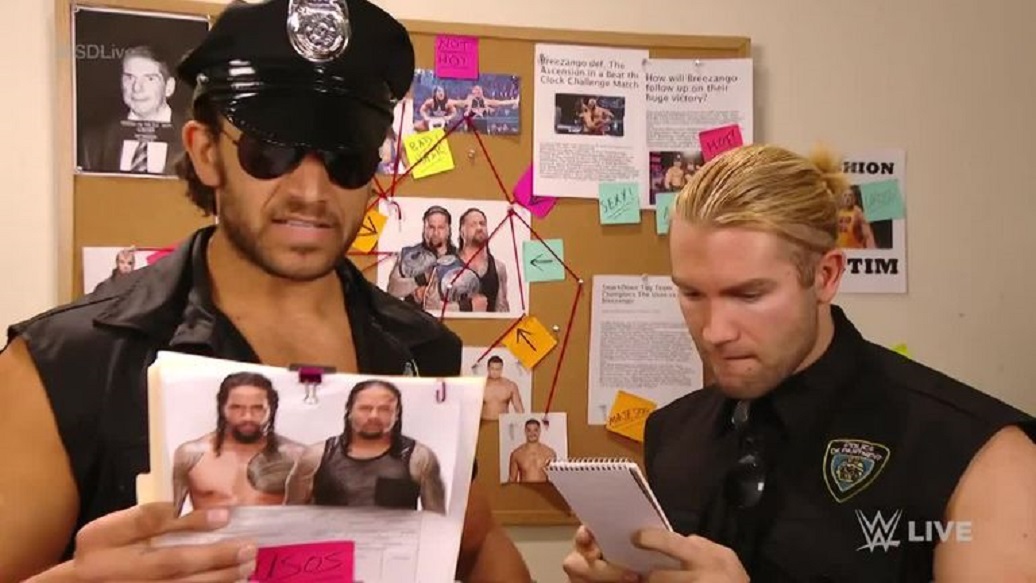 WWE is a business and the recent cuts are business decisions. That doesn't change the fact that I am a fan, not a businessman. Today, we give proper goodbyes to six superstars recently sent to their future endeavors. 
6. Arturo Ruas I might be the only fan who will miss Ruas. He was a massive bad ass with legit wrestling and Jiu-Jitsu credentials. He hits hard, often and vicious. He brought a gritty level of reality & brutality to everything he did. His battle against Anthony Henry at Evolve 131 was one of my underrated gems of 2019.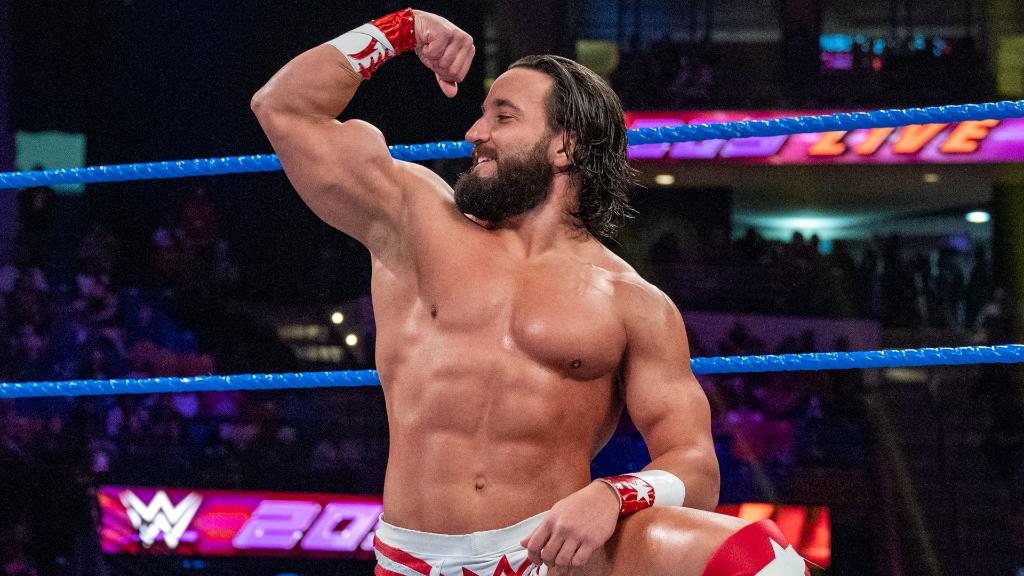 5. Tony Nese Nese is my favorite type of wrestler: he won me over. Vanilla Tony was a bland babyface, but he flourished as a heel. Although he didn't win a match, he was the star of the 2020 Cruiserweight Tournament and one of the unsung heroes of the pandemic era. All year, he's busted his ass in the forgotten wasteland of 205 Live, but he never let that impact his performance. He'll find work sooner than later.
4. Ever-Rise Two more unsung heroes of 2020, pulling double duty on 205 Live and NXT. I don't think anyone had more pandemic matches than Chase Parker and Matt Martel. It's a damn shame they were cut just as they were finally given a chance to shine. Ever-Rise RULES Then…Now…Forever. And the guy who gave them their walking papers can kiss my ass Then…Now…Forever.
3. Killian Dain They cut Dain the same week they gave his wife a new gimmick??? Is it too much to expect even one fleck of grace from the E? Keeping him on payroll a few more weeks would have zero impact on the bottom line. Giving him the option to go to NXT UK seems like a no brainer. This is the shit that makes me think the WWE is no longer a wrestling company, but merely a thing that deserves our ridicule and mockery. 
2. Fandango: As far as I'm concerned, Fandango is another wrestler who never got a chance to shine. It's obvious he's a fantastic athlete capable of more than he was ever allowed to show as a dancer or fashionista. That stuff was entertaining, but I'm guessing little Johnny Curtis didn't grow up with dreams of grinding his pelvis into the face of his partner. Speaking of…

1. Tyler Breeze: Breeze is not my favorite wrestler on this list, but this cut sucks the most. He was an NXT OG who helped build the brand. He was also the guy chosen for Jushin Liger's only WWE match ever, no minor accomplishment. If any of the recently released deserved a proper goodbye, it's Breeze. Maybe he got something in the back. It's still a harsh reminder that WWE doesn't think twice about chewing up their superstars and spitting them out like watermelon seeds at a summer picnic. 
King's WrestleMania Rewind: Stone Cold VS. Scott Hall (WrestleMania X8)
Chris King is back with another WrestleMania Rewind, looking at the NWO's Scott Hall battling Stone Cold Steve Austin at WWE WrestleMania X8 from Toronto!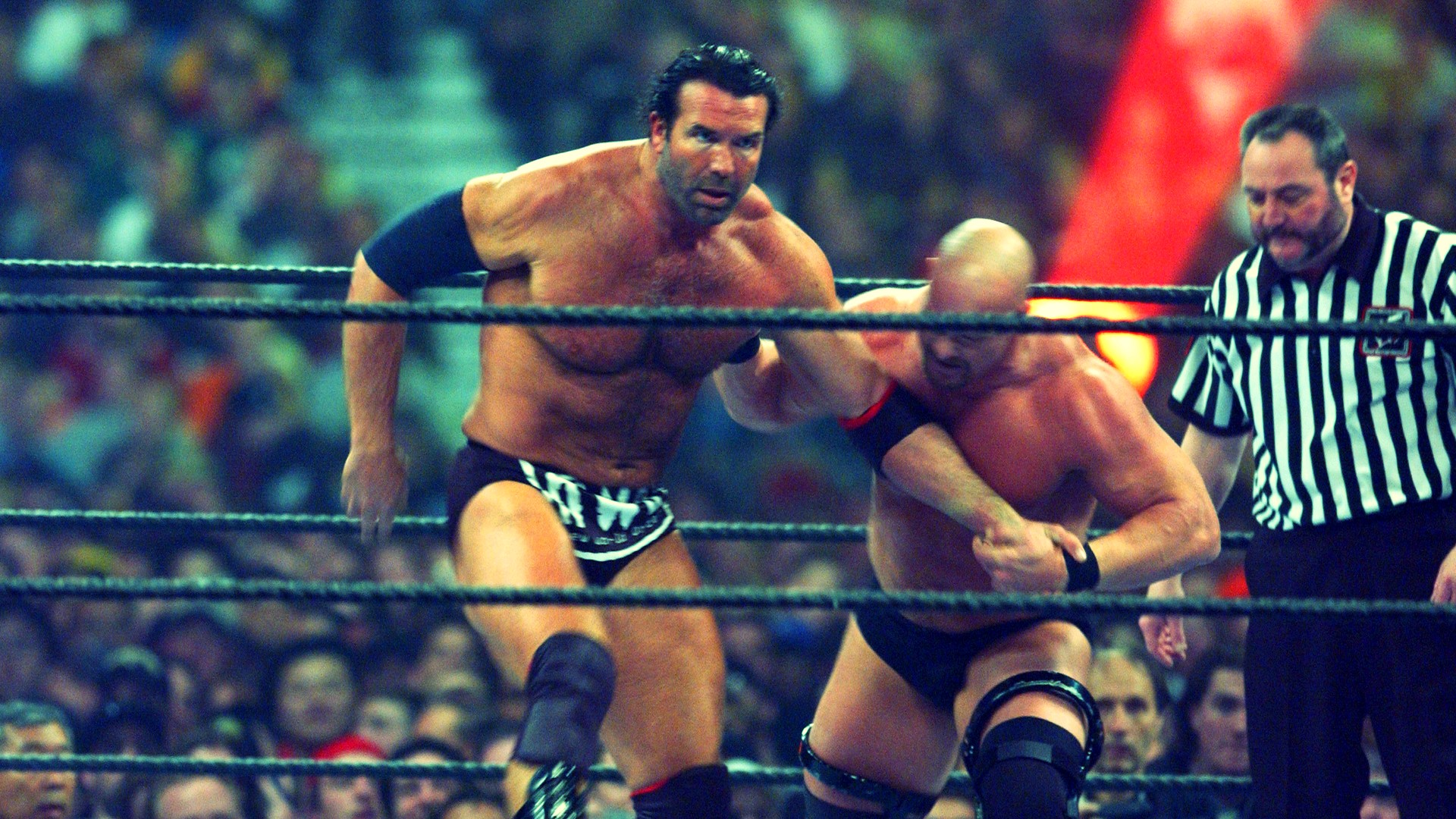 Chris King is back with another WrestleMania Rewind, looking at the NWO's Scott Hall battling Stone Cold Steve Austin at WWE WrestleMania X8 from Toronto!
Chris King is back this week with another edition of WrestleMania Rewind, where he is rewatching all the past Mania matches and feuds. This week you're in for a treat as we look back at 'Stone Cold' Steve Austin vs. Scott Hall at WrestleMania X8.
In late 2001, Vince McMahon bought out his competition WCW and acquired the rights to a plethora of talent including Booker T, Eddie Guerrero, Chris Benoit, and the iconic trio known as NWO. Hulk Hogan; Kevin Nash, and Scott Hall were hell raisers, and what better way to make a name for yourself than take out the two top superstars in the WWE The Rock, and Stone Cold?
The NWO cost Austin his chance at becoming the Undisputed Champion at No Way Out during his match with Chris Jericho. Adding insult to injury, the NWO spray-painted 'The Texas Rattlesnake' with their brand logo just like they did in WCW. As you can imagine, Austin was pissed and out for revenge against the group and primarily Scott Hall.
Hall would challenge Stone Cold to a match at WrestleMania 18. Both superstars beat the living hell out of each other leading up to this highly-anticipated match for who runs the WWE.
The glass broke and Stone Cold made his iconic entrance, and black and white NWO covered Halls' entrance alongside Kevin Nash. With the odds stacked against 'The Toughest S.O.B' could Austin or NWO prove their dominance? Sadly the NWO  broke up that very night when Hulk Hogan came to the aid of his adversary The Rock after their 'iconic' dream match. Stone Cold would ensure the victory with the Stunner. Hall would perform an Oscar-worthy sell over the finisher.
What a time to be a wrestling fan in the 2000s when nothing was impossible for WWE. Who would've thought WCW would go out of business and Hogan would make his long-awaited return to WWE?
King's WrestleMania Rewind: Seth Rollins vs. Kevin Owens (WWE WrestleMania 36)
Chris King takes a look at the most underrated WWE WrestleMania matches, and starts off with Seth Rollins battling Kevin Owens at WrestleMania 36!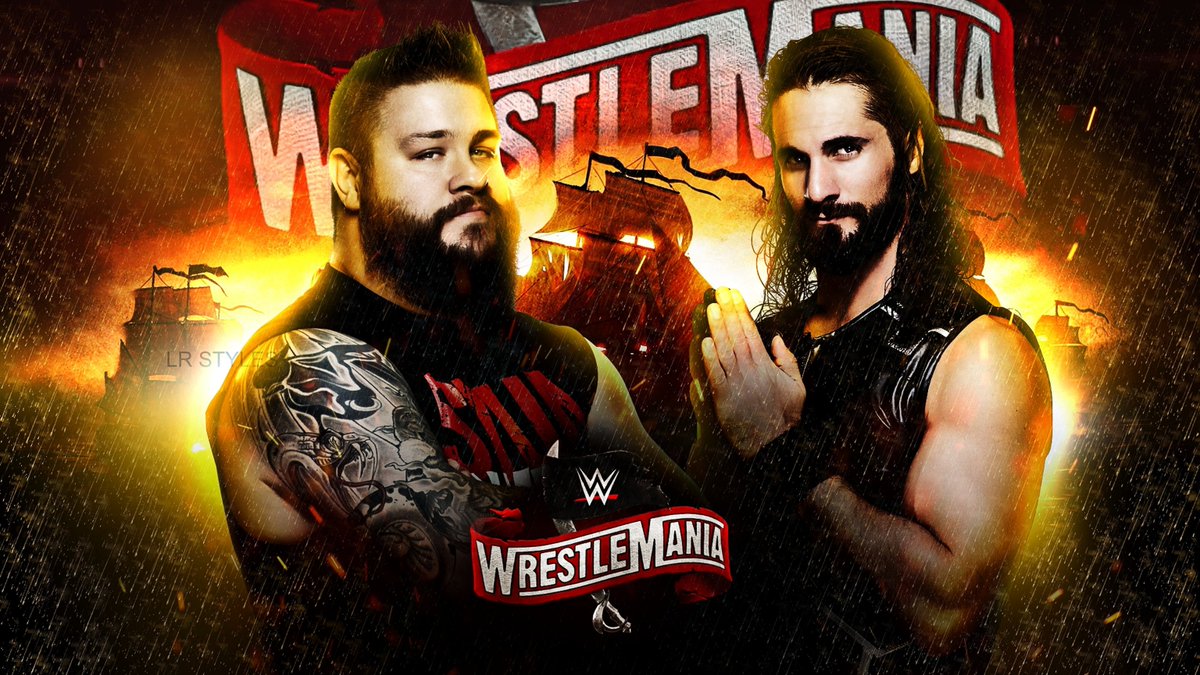 Chris King takes a look at the most underrated WWE WrestleMania matches, and starts off with Seth Rollins battling Kevin Owens in the WWE Performance Center at WrestleMania 36!
Chris King is starting a new series heading into WrestleMania season dubbed WrestleMania Rewind. Each week he'll be going back and sharing his insight over underrated matches at the Show of Shows. First up, is Kevin Owens vs. "The Monday Night Messiah" Seth Rollins at WrestleMania 36.
At the 2019 edition of Survivor Series, Rollins sacrificed himself during the men's traditional match allowing SmackDown to ultimately gain the victory. The following night the self-proclaimed Messiah, berated the whole roster but KO was not having any part of it. Owens quickly became a huge barrier in Rollins' cause for the greater good. The Authors of Pain attacked Owens with Rollins' character in question.
Owens finally had enough of his rival's mind games and torment and challenged Rollins to a match on the Grandest Stage Of Them All. Rollins mockingly accepted his challenge and the match was made official for night one of WrestleMania. Owens came out of the gate beating the holy hell out of the Monday Night Messiah trying to achieve his long-awaited moment at Mania but, Rollins tried to steal a disqualification victory by using the ring bell.
Owens hellbent on revenge provoked Rollins into turning their encounter into a no-disqualification contest where the fight could be taken all over the empty arena. The highlight of the match, was when KO used the WrestleMania sign to deliver a thunderous senton bomb through the announce table. Owens would secure the victory with a Stunner in an incredible match. Despite having no crowd during the pandemic era, both KO and Rollins put on an intense performance under the brightest lights.
In my personal opinion, this was a great feud that helped both superstars in their transformation as compelling characters for years to come.