Bodeen's Top 5 Moments: AEW Dynamite Road Rager
AEW hit the road in front of fans and had a few surprises! What stood out to Bodeen?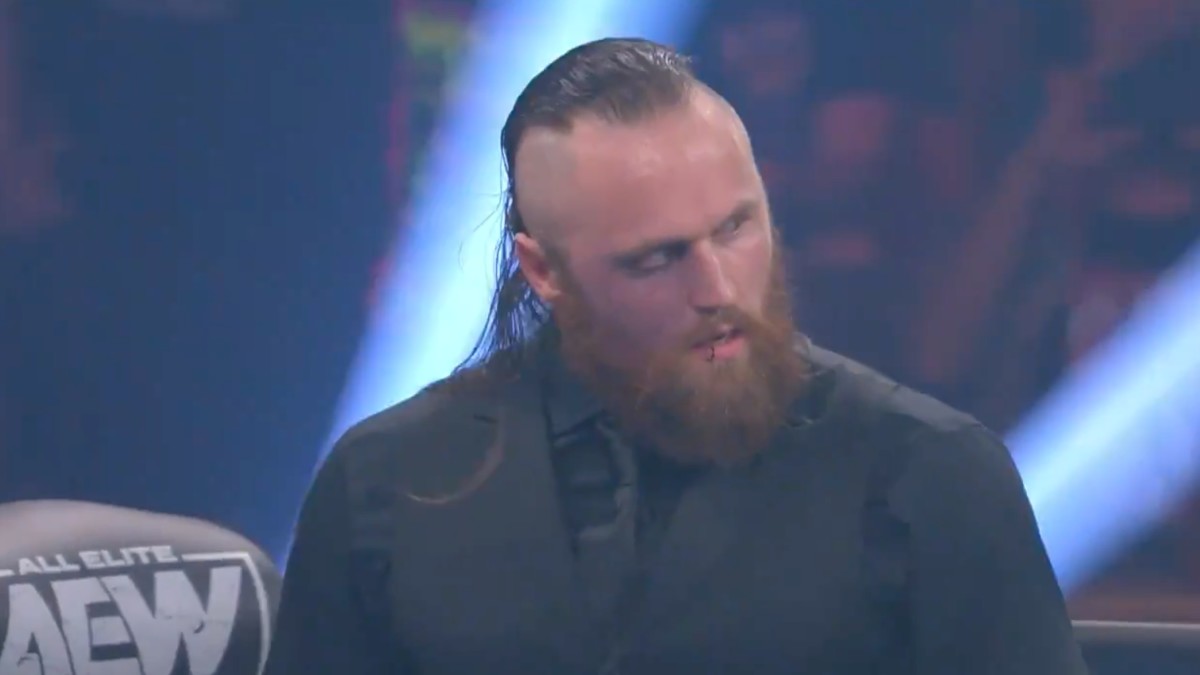 After months and months of shows in Daily's Place, it was finally time for wrestling fans to rejoice this week as AEW went on the road as live crowds made their return to AEW. AEW would waste no time in entertaining live crowds as the first-ever Dynamite on the road since the COVID-19 Pandemic, saw quality matches throughout the card, fun and entertaining promos as well as a shocking debut from an ex-WWE superstar. But what moments stood out above all on this stacked show?
Well, let's find out as we take a look at the top 5 moments from AEW Dynamite Road Rager.
5. Cody Rhodes take on QT Marshall in a strap match to open AEW Dynamite   
After months and months of wrestling at Daily's Place, Cody Rhodes and QT Marshall would be the first two men to open AEW Dynamite that was on the road. Both men put on a solid strap match as both men were greatly assisted by an excited live crowd that was invested in the match from start to finish with the live crowd cheering Cody's every move helping establish his role as a babyface in the company, despite many fans calling him out online. Rhodes would start things off fast, hitting Marshall with a suicide dive before the bell could even ring, wasting no time in exciting fans. Shortly after that the action would spill to the laps of fans as Dustin Rhodes attacked Aaron Solow after Solow attacked Rhodes from behind. Nick Comoroto would chase the pair into the crowd, making things even inside the ring between Rhodes and Marshall.
Both men would use the strap throughout the match, mixing innovative and creative spots with simple brutality with QT Marshall bleeding. Late in the match, Marshall seemed to have the win in hand, after he hit Rhodes with the Diamond Cutter. Marshall then hit 3 turnbuckle pads with Cody just being able to stop Marshall from hitting the fourth turnbuckle pad. After some back and forth Cody would get the upper hand over Marshall after hitting the cutter. After Marshall spat in Cody's face, Cody put a nail in the coffin, hitting Marshall with three Cross Rhodes then hitting all 4 turnbuckle pads to score the win.
This was an effective opening match that did a great job in exciting the live crowd. Both men played off the excitement of fans well as the match did an effective job in making Cody look like a top babyface, especially with the help of a hot crowd. During the match, we would also see the lights go out before shortly turning back on, which was a hint for later in the night…
4. MJF and Chris Jericho come face to face 
After weeks of war between The Pinnacle and The Inner Circle, Chris Jericho and MJF would come face to face in the ring as both men cut a solid promo on each other, however, the biggest talking point of this segment was a fan that interfered halfway through causing Jericho and MJF to attack the fan as security came into the ring. MJF played the segment well, calling out fans to attack him as both men didn't seem to be affected at all by the interference. Jericho made things personal with MJF, calling out his mother, asking MJF for a match.
MJF gave Chris Jericho a challenge, telling The Inner Circle leader that he would have to defeat four Pinnacle members to get a shot at MJF. Jericho accepted the offer and then told MJF to make things official with a handshake. Jericho would use this opportunity to showcase his crafty experience, hitting MJF with the Judas Effect to take down MJF.
Both men did a great job with this short but simple segment as they showed their ability on the mic. While fans shouldn't try to jump in the ring, it was still a fun moment that added to crowds being back for AEW. MJF's challenge is the perfect way for AEW to extend the feud between MJF and Chris Jericho in a natural way as AEW approaches their next Pay-Per-View.
3. Hangman Adam Page and The Dark Order confront AEW Champion, Kenny Omega   
With weeks and weeks of build-up, The Dark Order and Hangman Adam Page would confront Kenny Omega this week on Dynamite with the crowd right behind Page. Before The Dark Order came out, Kenny Omega and Don Callis cut a promo about Callis getting fired during Impact with Callis stating he was proud that he got fired. Callis then put over the AEW Champion, Kenny Omega stating that there was no one left to challenge Omega for the belt, forcing the crowd to chant for Page with Evil Uno making his entrance as the crowd chanted for Page.
Evil Uno addressed the fact that Kenny Omega was ignoring the crowds wishes to see a match between Hangman Adam Page and The Dark Order only to be met with a low blow from the Champion as The Good Brothers attacked The Dark Order, forcing Hangman Adam Page to come out and even the odds with Page managing to hit the AEW Champion with the Buckshot Lariat. As Omega retreated, Page sent another message to Omega, taking down Karl Anderson as he stared down Omega.
This was a fun segment with the live crowd being absolutely hot for Hangman Page. Hangman's long journey has been great to see with Omega being a new man ever since he became close to The Dark Order after losing to Kenny Omega last year. Honestly, I would love to see Hangman beat Omega for the AEW Championship as it has the potential to be an amazing moment and would be a great conclusion for a story that has gone for more than a year.
2. The Young Bucks defend the AEW World Tag Team Titles against  Penta El Zero Miedo and Eddie Kingston  
Just like the opening match, things would start off hot during the street fight main event as  Penta El Zero Miedo and Eddie Kingston attacked Nick and Matt Jackson during their entrance. Shortly afterwards Penta El Zero Miedo would send Matt Jackson through a table with a Canadian destroyer from the apron as the fans went crazy. Both teams would go to war throughout the match using chairs, trash cans and more to destroy each other as even The Good Brothers interfering could not stop Penta and Kingston. Kingston had Penta seemed to have the match in hand after Kingston applied a rear-naked choke on Matt, only for Nick to hit the ref with a 450 splash allowing Matt to tap without the knowledge of the referee.
Cutler would try to interfere for his team in the match but would be met with a powerbomb from Frankie Kazarian who made things even between the two teams. Penta and Kingston seemed to have things in hand yet again as they had Matt pinned after hitting Matt with a Fear Factor and a spinning back fist, but yet again there was no referee, costing Kingston and Penta with a new referee being yanked out of the ring by Nick Jackson. After some more brutal back and forth between the two teams, Nick Jackson and Penta would end up battling on the top turnbuckle with Jackson sending Penta into thumbtacks in the ring with a hurricana. Despite Kingston breaking up the pinfall attempt it would just be delaying the inevitable as the Young Bucks put thumbtacks in the mouth of Kingston following up with a superkick to pin Kingston and retain the AEW World Tag Team Titles.
While this match can easily be called a cheap spot fest it was still a fun main event that was more aimed at the live audience who were hanging on every move. Penta and Kingston worked well as a tag team, blending Penta's high-flying ability with Kingston's raw gritty style. Hopefully, this isn't the last we see of Kingston and Penta as a tag team as both men work extremely well together.
1. Malakai Black makes a shocking appearance and takes out Arn Anderson and Cody Rhodes 
AEW wasted no time in using the live reactions from fans to deliver an amazing moment. During the night Arn Anderson was asked about Cody's win earlier in the night as well as his son, Brock and his time in AEW. Before Arn could say anything the lights would go out as they did earlier in the night with the match between QT Marshall and Cody Rhodes. After the lights came back on the former Aleister Black stood inside the ring.
Black would waste no time sending a message giving a Black Mass to Arn Anderson. As Cody ran out the commentary team would explain that the man who was in the ring was no longer Tommy End, Black's former name outside WWE, with commentary stating that it was instead Malakai Black. Malakai then gave Cody Rhodes a Black Mass as the crowd lost their minds in what was an amazing moment and easily the best moment in the night.
Black's new character is already extremely intriguing in so many ways, rather than keep using his former name of Tommy End, Black has formed a completely new name, meaning we could see a new side of him. Black has also carried his kayfabe eye injury from WWE to AEW, surprising many in the process. It is clear that Black has many ideas for his character, especially with his short film "The Devil Made Me Do It" which he released a few days ago. Hopefully, AEW, give Black full control over his character and listen to his ideas as Black looks extremely intriguing.
These were my top 5 moments from AEW Dynamite Road Rager. What were your top 5 moments from the show and what did you think of the debut of Malakai Black as well as Black's new character? Let us know in the comment section down below.
King's WrestleMania Rewind: Stone Cold VS. Scott Hall (WrestleMania X8)
Chris King is back with another WrestleMania Rewind, looking at the NWO's Scott Hall battling Stone Cold Steve Austin at WWE WrestleMania X8 from Toronto!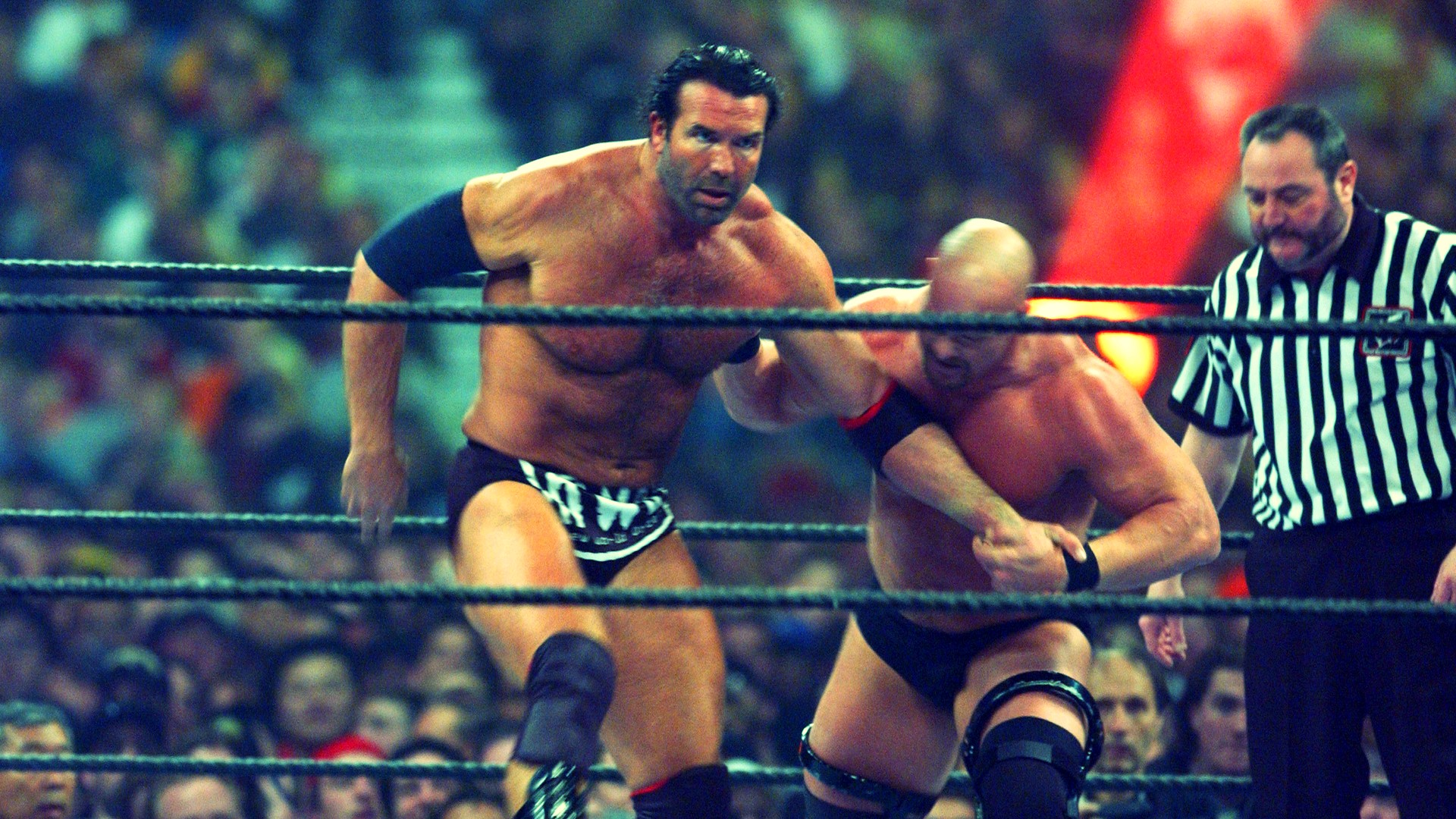 Chris King is back with another WrestleMania Rewind, looking at the NWO's Scott Hall battling Stone Cold Steve Austin at WWE WrestleMania X8 from Toronto!
Chris King is back this week with another edition of WrestleMania Rewind, where he is rewatching all the past Mania matches and feuds. This week you're in for a treat as we look back at 'Stone Cold' Steve Austin vs. Scott Hall at WrestleMania X8.
In late 2001, Vince McMahon bought out his competition WCW and acquired the rights to a plethora of talent including Booker T, Eddie Guerrero, Chris Benoit, and the iconic trio known as NWO. Hulk Hogan; Kevin Nash, and Scott Hall were hell raisers, and what better way to make a name for yourself than take out the two top superstars in the WWE The Rock, and Stone Cold?
The NWO cost Austin his chance at becoming the Undisputed Champion at No Way Out during his match with Chris Jericho. Adding insult to injury, the NWO spray-painted 'The Texas Rattlesnake' with their brand logo just like they did in WCW. As you can imagine, Austin was pissed and out for revenge against the group and primarily Scott Hall.
Hall would challenge Stone Cold to a match at WrestleMania 18. Both superstars beat the living hell out of each other leading up to this highly-anticipated match for who runs the WWE.
The glass broke and Stone Cold made his iconic entrance, and black and white NWO covered Halls' entrance alongside Kevin Nash. With the odds stacked against 'The Toughest S.O.B' could Austin or NWO prove their dominance? Sadly the NWO  broke up that very night when Hulk Hogan came to the aid of his adversary The Rock after their 'iconic' dream match. Stone Cold would ensure the victory with the Stunner. Hall would perform an Oscar-worthy sell over the finisher.
What a time to be a wrestling fan in the 2000s when nothing was impossible for WWE. Who would've thought WCW would go out of business and Hogan would make his long-awaited return to WWE?
King's WrestleMania Rewind: Seth Rollins vs. Kevin Owens (WWE WrestleMania 36)
Chris King takes a look at the most underrated WWE WrestleMania matches, and starts off with Seth Rollins battling Kevin Owens at WrestleMania 36!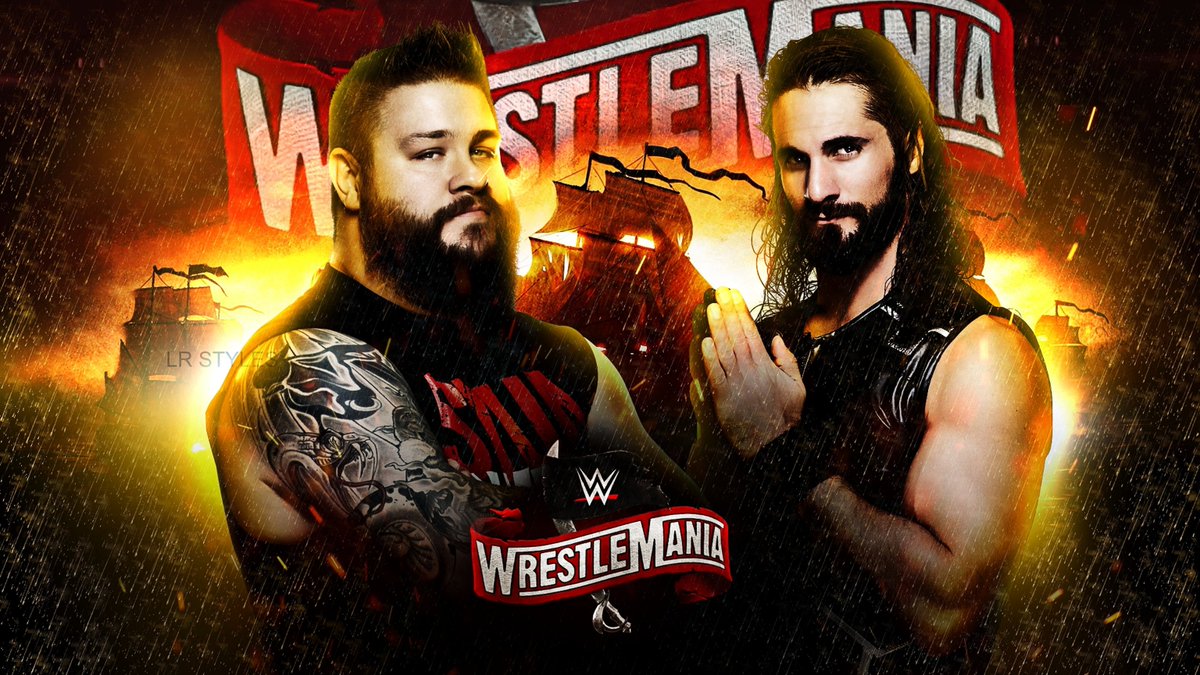 Chris King takes a look at the most underrated WWE WrestleMania matches, and starts off with Seth Rollins battling Kevin Owens in the WWE Performance Center at WrestleMania 36!
Chris King is starting a new series heading into WrestleMania season dubbed WrestleMania Rewind. Each week he'll be going back and sharing his insight over underrated matches at the Show of Shows. First up, is Kevin Owens vs. "The Monday Night Messiah" Seth Rollins at WrestleMania 36.
At the 2019 edition of Survivor Series, Rollins sacrificed himself during the men's traditional match allowing SmackDown to ultimately gain the victory. The following night the self-proclaimed Messiah, berated the whole roster but KO was not having any part of it. Owens quickly became a huge barrier in Rollins' cause for the greater good. The Authors of Pain attacked Owens with Rollins' character in question.
Owens finally had enough of his rival's mind games and torment and challenged Rollins to a match on the Grandest Stage Of Them All. Rollins mockingly accepted his challenge and the match was made official for night one of WrestleMania. Owens came out of the gate beating the holy hell out of the Monday Night Messiah trying to achieve his long-awaited moment at Mania but, Rollins tried to steal a disqualification victory by using the ring bell.
Owens hellbent on revenge provoked Rollins into turning their encounter into a no-disqualification contest where the fight could be taken all over the empty arena. The highlight of the match, was when KO used the WrestleMania sign to deliver a thunderous senton bomb through the announce table. Owens would secure the victory with a Stunner in an incredible match. Despite having no crowd during the pandemic era, both KO and Rollins put on an intense performance under the brightest lights.
In my personal opinion, this was a great feud that helped both superstars in their transformation as compelling characters for years to come.