Andrew's Judgmental Album Reviews: Bullet for My Valentine – Bullet for My Valentine (2021)
There's been a common theme in the JAR. Bands who fell off in the last few years have used the pandemic to rebound a bit. Does BfMV find who they used to be or remain dead to me?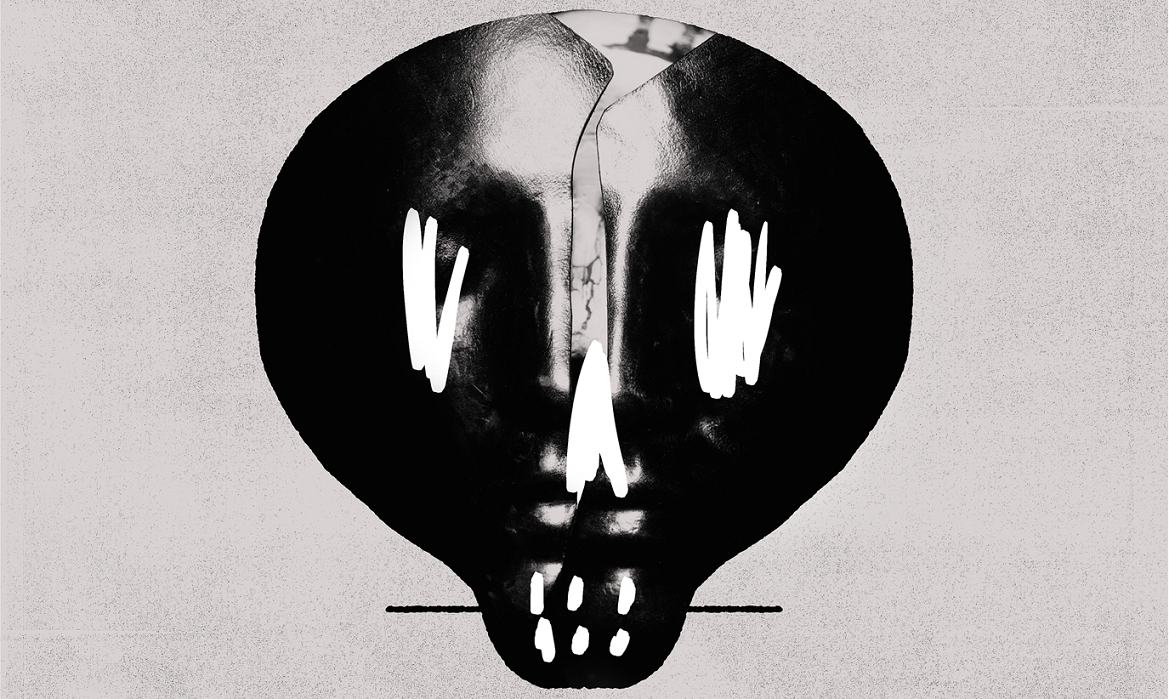 There's been a common theme in the JAR. Bands who fell off in the last few years have used the pandemic to rebound a bit. Does BfMV find who they used to be or remain dead to me?
So for anyone unaware, Bullet for My Valentine are a Welsh band, not random North American musicians. They did however rise to fame with heavy air play around the mid 00s, as well as two songs in popular video games. Hand of Blood was on Need for Speed: Most Wanted and 4 Words (to Choke Upon) was in Madden '06.
They fell into that Metalcore era which contained a bunch of fairly relevant bands, off the top of my head I can think of; All That Remains, Trivium, As I Lay Dying, Atreyu, Killswitch Engage, to name a few. Now sadly for most of the Metalcore bands, around 2010 they all took a weird turn and lost me. Radio friendly approaches, arena rock, country covers, weird hard rock barely metal moments; it's really hard to describe how hard they all hit their collective heads for about a decade.
Apparently Trivium's newest album isn't bad, but I never thought Trivium was good…so I've been steering clear of that. I brought that up however, because it seems like the Metalcore bands are trying to rediscover their older sound and that's the initial reaction of this album.
So we've got a small bit of Hopium for this album. Let's see if it's rewarded!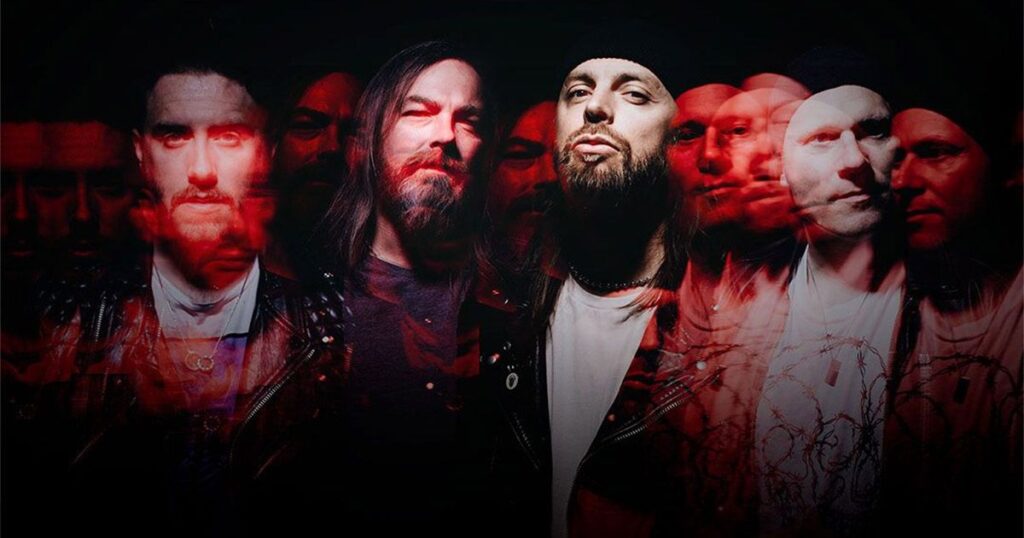 Artist: Bullet for My Valentine
Album: Bullet for My Valentine (2021)
Label: Spinefarm
Total Track Time: 47:47
Parasite kicks the album off and it was also a single we heard prior to the album's release. Initially my complaint is that the radio static intro goes too long. They're flipping through their more popular songs, almost like a retrospective, but it goes on for what feels like nearly a minute…which is too damn long. When the song officially starts, it's very heavy Numetal influenced. Sounds like old school Slipknot. The biggest positive to take from this song is Bullet is heading back to their early 00s and it's about time. They lost their direction around 2010, and I stopped caring about their existence. Knives is an interesting song, very mid-00s, guitar tone reminds me of like Disturbed and their more well-known stuff. Also the lyrics are pretty cool; "Bring out the knives to cut and divide, Another scar for memories – Bring out the knives to cut and divide, Let 'em breathe, watch 'em burn in the fire". There's something cool about the imagery of the knives cutting away the memories and creating them. It's a screaming Metalcore banger, but it has its moments man. My Reverie is one of those classic Bullet style songs that slows things down while not losing the anger like a few of their older hits. The mixture of a more aggressive bridge and chorus sewn together with cleaner/calmer verses is exactly what I expect from Bullet.
No Happy Ever After doesn't really breathe life into aggression with the title, but this starts harsh and the chorus has the exact same vocal tone as Tears Don't Fall. Which you may not think is impressive since it's the same singer, but that song came out 16 years ago, and a lot can happen to vocal tone and range in a decade and a half. Can't Escape the Waves goes for an interesting ambiance of subtle guitar tones to depict a mostly calm ocean and then they say the title of the song to a crash in out heavier guitar and drums. So they go for more of an atmospheric feeling with this song with getting pulled under the waters or being adrift in troubled waters. It's a feeling most of us can relate to, and it's not terrible. It's definitely a little sparse and simple compared to the album so far. Weakest song thus far but it's almost appropriate since the song feels like it drifts listlessly until the chorus kicks in with the fierce arpeggios and then back to drifting. Maybe a little too artistic for this album.
Bastards okay so we get an arena rock sounding song with a megaphone effect and the call and response vibe is really there. But coming off a weaker song, the fact this starts off slow and then starts to pick up a little with a catchy chorus that's easy to sing along to is very smart song placement. If you came in looking for the Metalcore, you'll probably find this song generic and sort of a trap for a lot of the 00s bands lately, but I definitely am digging the song.  Rainbow Veins is not an Owl City cover in case there was a question. This song seems to be more about drug addiction. "Body shakes – I got rainbows running through my veins – And now – I just can't come down" are the lines that kick off the song. The verses continue about another dose keeps me sedated, another day but I don't want to face it – these again are probably very relatable. It definitely checks the Hot Topic box of the mid-00s where it's heavy and emo all at the same time; much like a lot of Metalcore and Hardcore back in the day. Eww…I just referred to 2005 as back in the day. ANYWAY – my own mortality aside, this is the first song in a couple that sounds like it could've been picked off the first few albums. Also I like the guitar effect adding to the spiraling aspect of coming down off a high/withdrawals and going back through the motions.
Shatter was actually the first single I heard about a month or so ago that made me stop and go "Wait, this is current Bullet". Very heavy, what sounds like a bit on the down tuned side, more power chords and chug riffs; with the verses sung in a pleading way and then morphing into the Metalcore growls that foreshadow how they hit the chorus elegantly. Where I said Can't Escape the Waves was simple but also a little too artistic and sparse, this is simple in the fact that it's a very formulaic metal song in the Metalcore/NuMetal genre, and it just works. It's not boring, it might not be a grand leap in music, but it's just a solid song that uses a lot of common elements well and doesn't disappoint. Paralysed really comes in fast like Hand of Blood, but then continues through with more of a Thrash tone like Testament. Not a bad concept, since I am a big Thrash/Speed fan, and the more this album goes on; the more the radio static intro to Parasite makes sense. This feels like a few songs are chronicling the different sounds of Bullet, while focusing on their 'golden era' as opposed to the radio friendly trash can stuff of the last decade.
Death By A Thousand Cuts we get to the final song of the album, and the title is definitely sets an interesting expectation for the ending. I was concerned for a second, because the fist verse is echoed out and sounds like the later era of Linkin Park where it was just whiney and awful. But then the harder vocals and instrumentation kicks in. This is still in more of Thrash vein, but I can't really vibe with chorus. I usually like how they blend the more nasally clean vocals for the Hot Topic emotion, but it just sticks out too much in this song. My guess is this is closer to their more recent sound, which while they try to save it with a decent solo and heavier accompaniment, the chorus kills this song for me. There's reasons why I mentioned Bullet has been dead to me for like a decade.
Big oof boys and girls. While there were some questionable moments through the album, the last song is a major negative to me. Not major like I'll weigh it heavier, but it just really ends things on such a sour note for me; like a bad finish to a wrestling main event. If I look at this as more of a return to form, then this does a great job at keeping me hopeful. Bullet was the band I was the most into in during the mid-00s when we had the acts previously mentioned going strong ; then they disappointed me after Scream Aim Fire. But now they are finally trending in the right direction, so one small shred of hope has returned.
My hope better not be spurned like the last song of theirs I could tolerate, Your Betrayal. They betrayed me once…fool me once, shame on me…fool me twice…uhh…won't get fooled again!
Final Judgment: 6.45/10
Bandwagon Nerds #160: Changes Bob Iger Style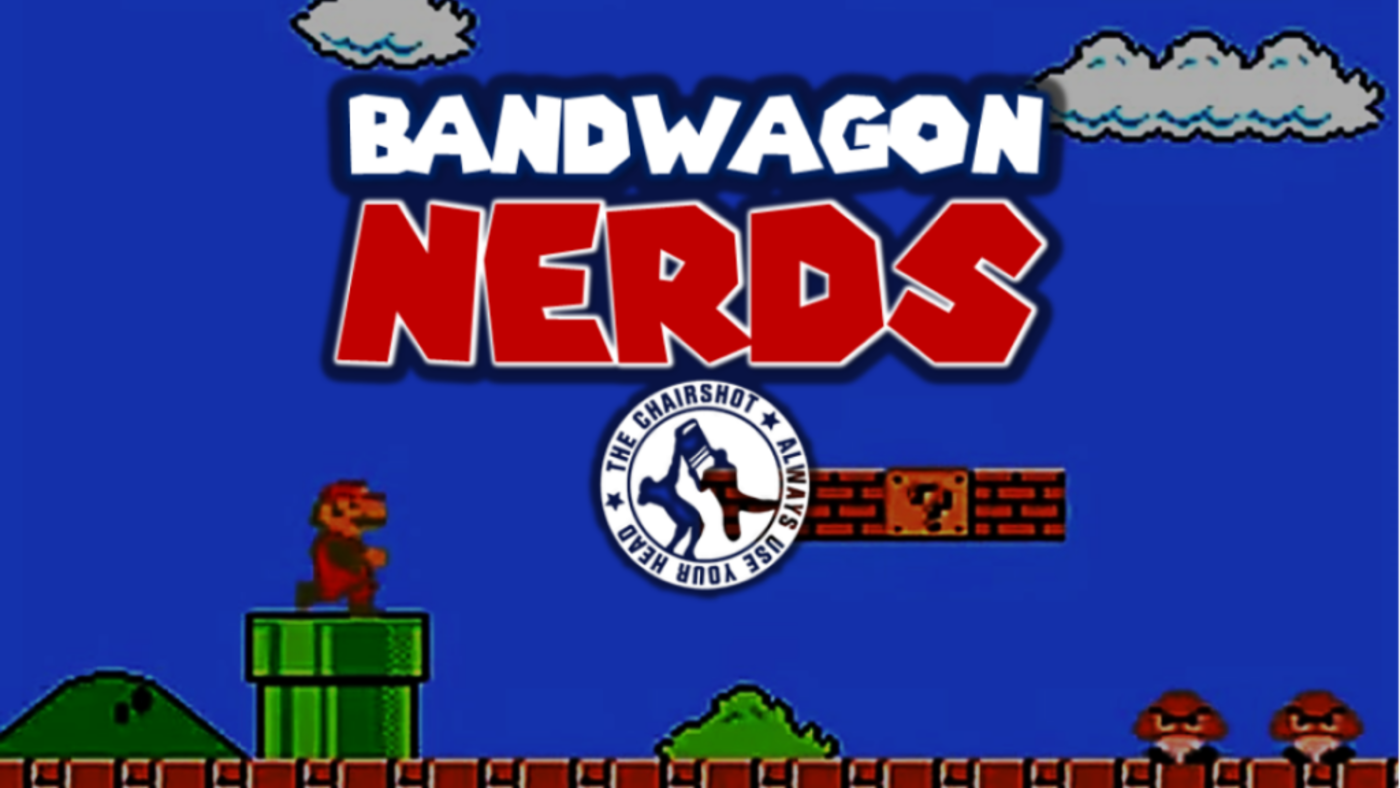 Patrick O'Dowd, PC Tunney, and Rey Cash revisit the leadership changes at Disney and how Bob Iger has already made his mark in the company.  Plus, after slow week in the trailer park last episode, the Nerds react to five, yes FIVE, trailer releases.  Finally, Patrick and PC Tunney review the Apple TV movie, Spirited starring Will Ferrell and Ryan Reynolds.
@WrestlngRealist

@AttitudeAgg
@itsReyCash
@PCTunney
@ViolentAesop
@therealcplatt
@ChairshotMedia
About Bandwagon Nerds
Join Patrick O'Dowd, David Ungar, PC Tunney and Rey Cash as they keep everyone up on all things nerd, and maybe add some new nerds along the way. It's the Bandwagon Nerds Podcast!
About the Chairshot Radio Network
Created in 2017, the Chairshot Radio Network presents you with the best in wrestling and wrestling crossover podcasts, including POD is WAR, Women's Wrestling Talk, The #Miranda Show, Badlands' Wrestling Mount Rushmores, The Outsider's Edge, DWI Podcast, Bandwagon Nerds, the Greg DeMarco Show, 3 Man Weave, Five Rounds, Turnbuckle Talk, Suwama's Station, The Reaction and more! You can find these great shows each week at theChairshot.com and through our distribution partners, including podcasting's most popular platforms.
---
The Chairshot Radio Network
Your home for the hardest hitting podcasts and radio shows!
Listen on your favorite platform!
iTunes  |  iHeart Radio  |  Google Play  |  Spotify
Listen, like, subscribe, and share!
---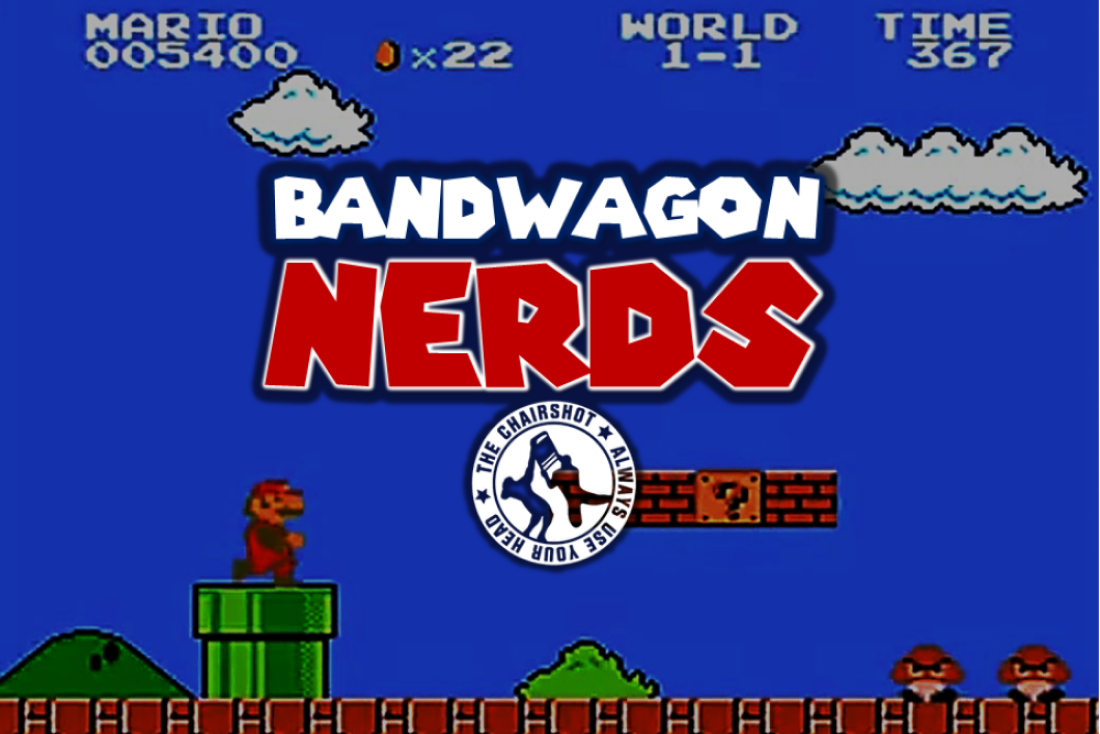 Andrew's Judgmental Album Reviews: Halestorm – Back From The Dead (2022)
So the JAR is checking the pulse on Halestorm's Back From The Dead, from earlier in the year. Are they really back, or should it have had more time to bake?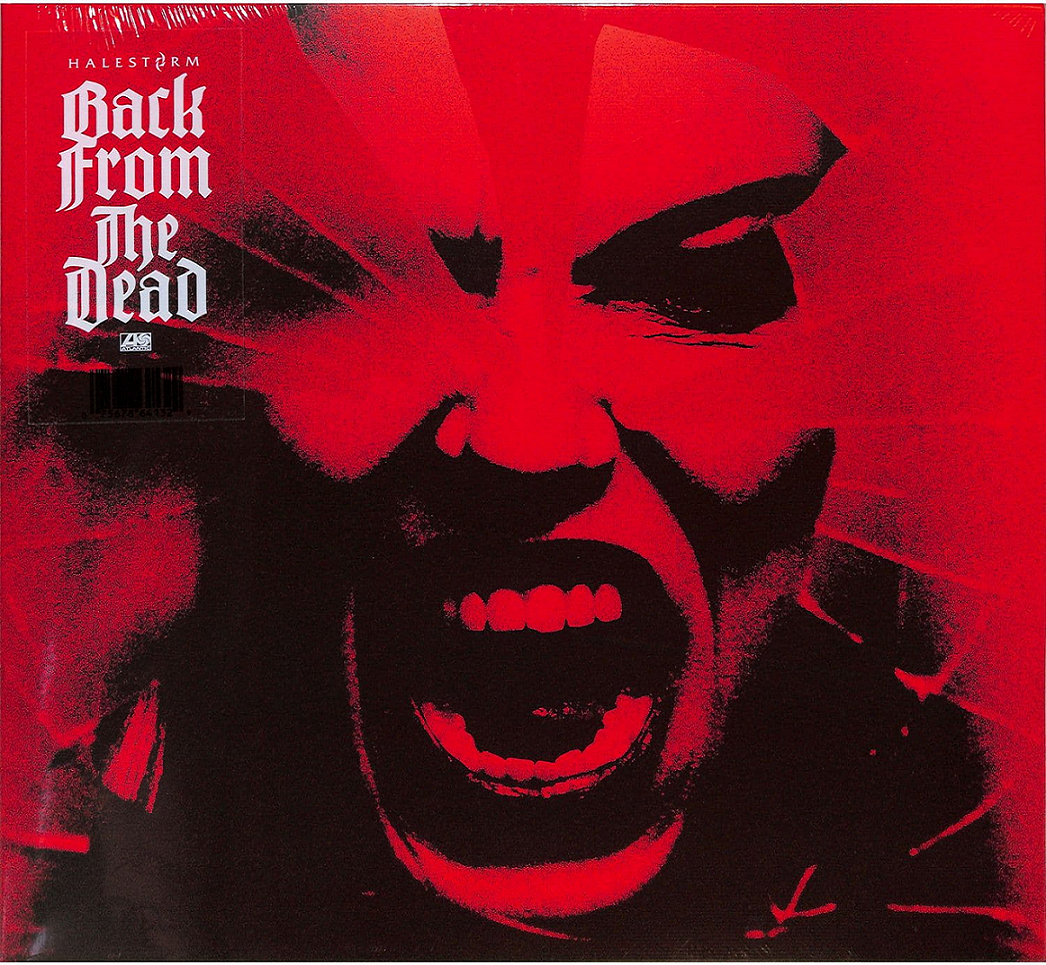 December is always a weird time with new albums. Many sites like to put together their "Top" since I guess they don't expect anything to make a last second sprint for best album of the year. Me on the other hand, I like to use the first couple weeks to catch up on a few albums I may have missed.
And that's right where we are today! This album came out in May, but I was obviously distracted with other things and overlooked it. So now we get to take it for a spin and see where Lzzy and the boys are at in their career.
Halestorm is: Lzzy Hale (Guitars, Piano, Synth & Vocals), Arejay Hale (Drums & Backing Vocals), Joe Hottinger (Lead Guitar), Josh Smith (Bass)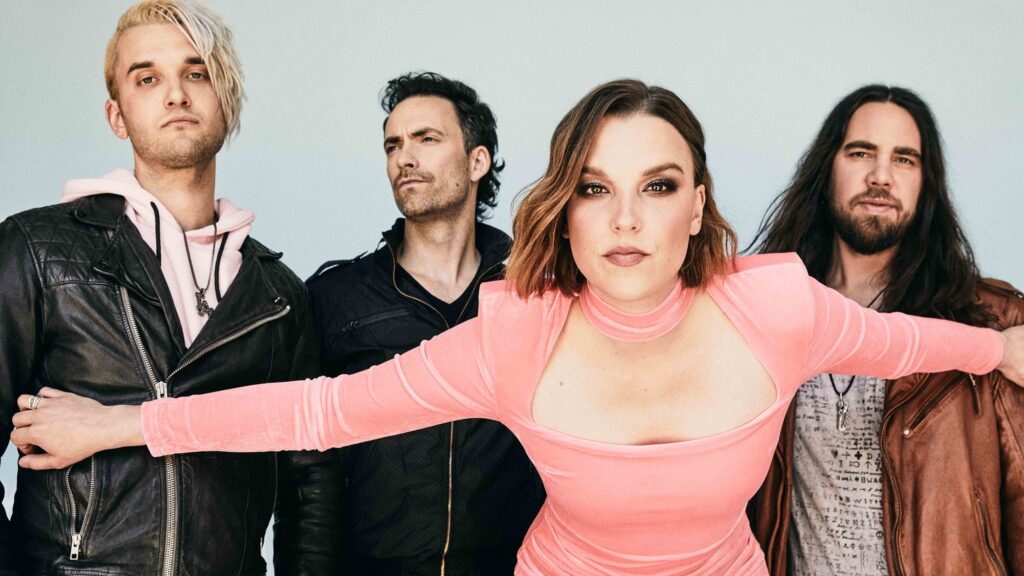 Artist: Halestorm
Album: Back from the Dead (2022)
Label: Atlantic
Total Track Time: 37:46
Back From The Dead has a very southern groove rhythm and the actual tone of the instruments feels like it could've been a B Side to The Union Underground Across the Nation. Lyrically its just very much about quarantine and how it couldn't hold her down/back. The song sounds good even if the lyrical content is something I've kinda become numb to. Wicked Ways has a few lyrical references to older songs in the catalogue. Lzzy's more angry belting with a fair amount of vocal fry allows for the tone to never be lost. She's got imperfections and even if she has her wicked ways it doesn't make her inherently evil. "I've been the freak, I've disobeyed, Every single virtue that I ever praised, I get so high on feeling low, Love running with the sicker things, And sleeping with my ghosts, I burn a flame for every scar, I swore allegiance to the fire in my heart, That light's a darkness I will never betray" – the second verse kinda gets the point across. Strange Girl okay they shift the musical approach a little…but I like it. They go for more of a futuristic/techno vibe. Reminds me of like Adema or Orgy. I do like the lyrical point, its laid out in a very catchy way, the bridge is a nice breakdown crowd singing point for a live concert, its a solidly arranged Pop Rock song. "So you can damn me straight to hell, You can crucify my name, You can throw me to the wolves, You can burn me in the flame, And say, She's such a strange girl, Such a strange girl, The world needs strange girls, Just like me" – see its a good message.
Brightside is more about embracing the fact that life only gets darker so you need something to help you see the bright side. It definitely has a Saliva kind of vibe. That early 00s Hard Rock tone. A decent enough song, if not redundant for the sake of how popular music works nowadays.  The Steeple I feel like is supposed to be more of a rallying cry style of song, but really I'm just focused on the fact they made a rock song based off that little nursery rhyme with the hand gestures for here's the church, here's the steeple, open the doors, see all the people. Not a terrible song, I'm just not gonna take it seriously at all. Terrible Things is yet another quarantine song, done more in the vein of Distrubed's take on Sound of Silence. Musically the song is somber and fine, but yeah the ear fatigue of quarantine themes has me counting the seconds until the next song. My Redemption starts with the synths and guitars so heavy that is sounds more like Muse than Halestorm. "Took back my life through an ocean of tears, In a hole down so deep, suffocating from fear, Running from purpose while losing my grip, Building thе walls that built me brick by brick" – there's a good chance that a fair bit of the imagery in the song could be quarantine inspired; but the lyrics have a wide enough application that the concept of building yourself back up for redemption transcends easy potential connections.
Bombshell is interestingly worded in the approach on how women are treated in the industry. I especially enjoy the bridge, "She's not fragile like a flower, She is fragile like a bomb". I like the fact that bombshell isn't being used to describe a "gorgeous woman" but more a woman ready to explode. I Come First is a song where I hope there might've been some sexual word play since they've done that in the past, but this is more of a "know your worth" style of song. The song isn't terrible, but it is wholly forgettable. Psycho Crazy well the song isn't walking down any new avenues. The typical concept of someone pointing out her issues and calling her crazy…so she'll up the ante. "If you want crazy, I'll give you psycho, So don't make me mad, I'll get sick in the head, And show you what you don't know, If you want crazy, I'll give you psycho" – I would say the vibe is a generally venomous on the road to break up song. Decent, but not great. Raise Your Horns is more like Hallelujah than a rock song. A piano ballad done with the lighters swaying in the crowd concept. I wasn't anticipating ending the album with this kind of song.

Okay, I…don't know why this album was hyped so hard. It wasn't awful, so don't get it twisted. It's just such…bland Hard Rock. There were basically 3 songs with clever wording or a message that wasn't trite. And I feel like ending the song with something that sounded more like a church hymnal, after the last few songs weren't very strong, is a heavy misstep.
The album wasn't awful, but God was it boring.
Final Judgment: 5.85/10