Andrew's Judgmental Album Reviews: KoRn – Requiem (2022)
The JAR covered Limp Bizkit last year, so let's continue with Family Values! New KoRn, same as the old KoRn? Worse? Only one way to find out!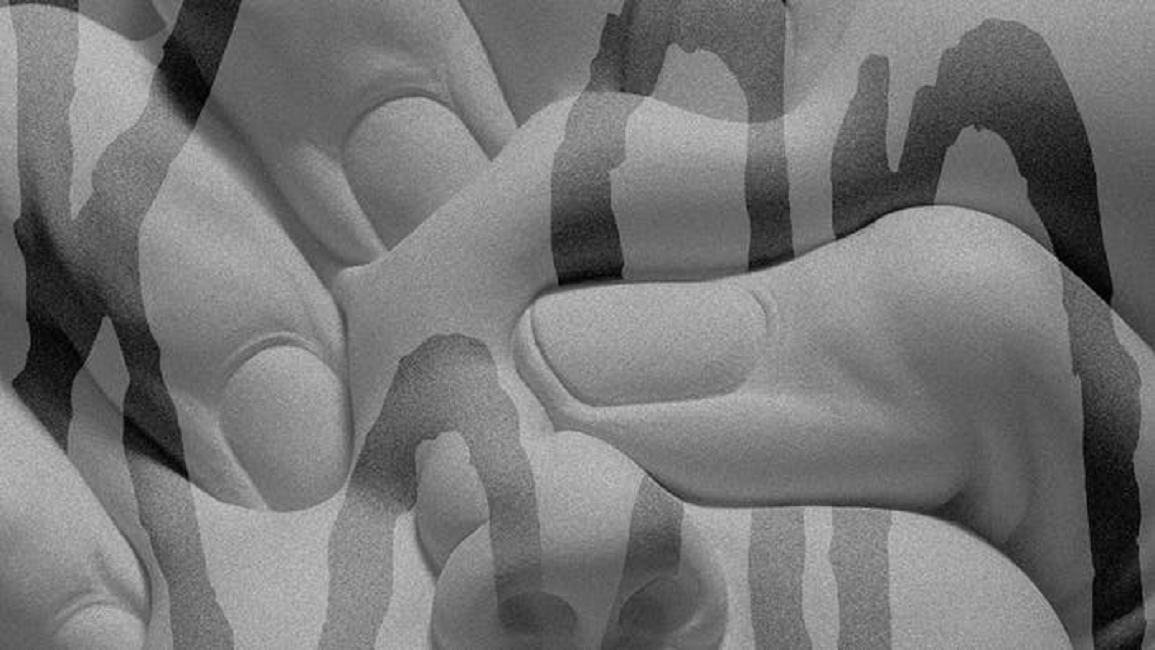 The JAR covered Limp Bizkit last year, so let's continue with Family Values! New KoRn, same as the old KoRn? Worse? Only one way to find out!
Now this is one of those albums that could be seen as a weird twist in time. Since shortly after the album was announced, Fieldy released a statement that he was going to take a hiatus from the band. So this album will be the last KoRn record with Fieldy's bass tracks unless the hiatus is shorter than expected.
Aside from that news, people should know KoRn. I mean they were huge during the dawn of Nu-Metal/Rap Metal (1996-2006 roughly). Basically while wrestling was cool, so was this type of music, there we go. The soundtrack of the Attitude Era/Ruthless Aggression era. So y'all should know this band.
Let's check out the tracks!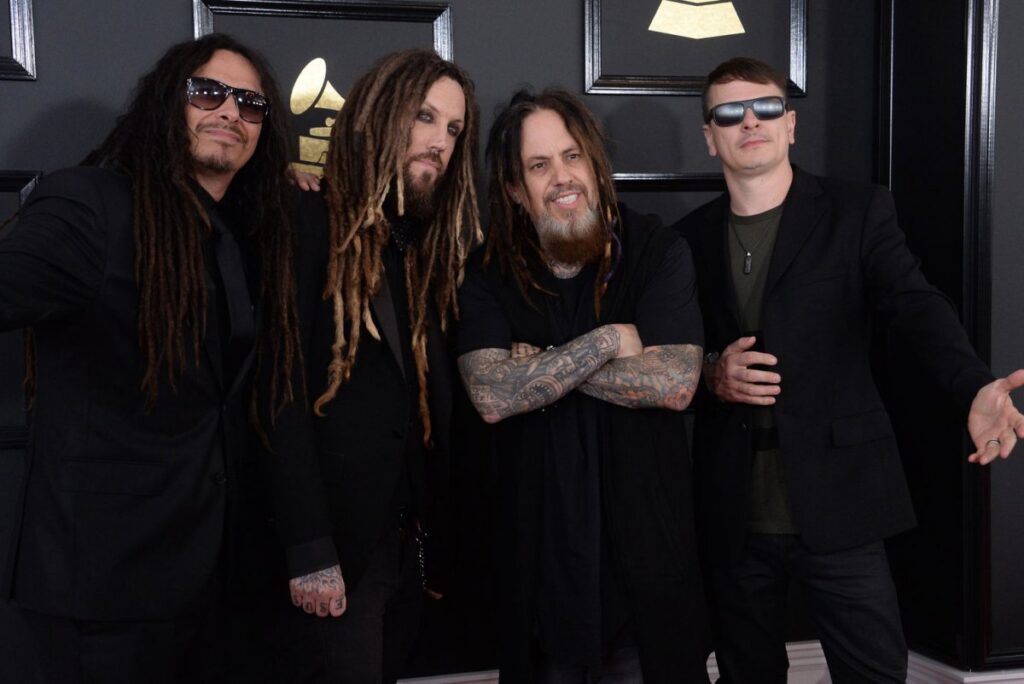 Artist: KoRn
Album: Requiem (2022)
Label: Loma Vista
Total Track Time: 32:39
Forgotten instrumentally it starts off like you'd expect a KoRn song to start, but when the verses kick in the instruments drop out until the pre-chorus/chorus section. It definitely adds an almost INXS vibe to the song, but then after the second chorus we get to more of that clashing symbol Nu-Metal sound for the finish of the song. The intermittent drop outs make some sense because the lyrics are introspective. Seems to be discussing a relationship in which they are fully subservient to someone else's whims and have lost all sense of worth. So they've forgotten themselves for the benefit of another. Could be a commentary on the music industry. Could be an abusive guilt ridden relationship. Either way works really well with the musical approach. Let the Dark do the Rest the chorus in this song is very melodic, like Disturbed covering Genesis. While it starts off heavy the heaviness starts to fade away through the melodic choruses and the bridge really drive home the feeling of wanting to change. "This lucid darkness, is filling up my soul, How can I be all alone here, Constant ridicule, And I just wanna go, And I just want to see the future holds " ; these are fairly poignant lyrics, and I wonder if it's a setting the stage for how the rest of the album will sound.
Start the Healing well the first verse continues the perspective from the last few songs, "Do you really wanna come with me? – It's hard to see from the eyes of a stranger, Are you ready for the fear to leave, So that you can breathe and not live with the danger". The song gives off the feeling of struggling through rehab, or just the mental struggle of breaking the patterns in your life to finally get better. Definitely an interesting song in the context of the album and from the lyrics, but on the merits of being a song, it's very much the type you need to relate to…or you may find it stale. Lost in the Grandeur the title doesn't leave a lot of room for interpretation nor do the lyrics. This is just exhaustion from fame, the media circus and all things that come with the job. Musically it feels a little reminiscent of the sound from Issues but slowed down a little. The keyboard effects, guitar tuning and even little ear worms here or there definitely have elements of older KoRn during their heyday. Which works well in this type of song.
Disconnect hits different notes about disconnecting mentally, personally and professionally from things. But not necessarily in a disassociation way, more of a way to compartmentalize interactions between dark and light. "I could never let go, The concept of dark and light, One tries to pull me in, One gives me strength to fight", so we see moments in the lyrics where the dark and light apply to handling situations. Which you know, isn't incorrect. Darkness isn't always negative, it's just a balancing act. If you give in too much one way or the other, there will be major flaws in you as a person. Hopeless and Beaten honestly sounds like a sonic mess of attempting to sound like Breaking Benjamin and failing on all accounts. I get the song is supposed to convey despair, but it's just a distorted and down tuned mess. This may be one of the worst songs I've heard in quite a while.
Penance to Sorrow reminds me a lot of See You on the Other Side era. It's not super heavy, more melodic but not a cacophony of sound pollution like the last song. The topics of pain, depression and trying to keep it all together while dealing with the pain are all here. So the album definitely feels like it has connecting tissue. My Confession while this stays in the established vein of healing/coping with darkness/etc, the chorus is actually really great and simple; "There's nothing displayed, Lying here afraid, I didn't really want to break it, All I want is things to turn around, As I waste away, In this hell I made, I sit and contemplate my actions, Helpless thoughts infection's taking hold, This infection's taking hold, My confession". That chorus really battles with itself, the concept of intentions not lining up with how things played out. The old saying of 'the road to Hell is paved with good intentions' really comes across in very easy to digest words. Plus this song has more of the classic KoRn single sound. I'm really surprised it hasn't been pushed as a single yet. Worst is on Its Way WHERE HAS THIS SONG BEEN ALL DAMN ALBUM! I know I know "At the end forehead…" well no shit! The chorus feels so much like Falling Away From Me the similar rhyme scheme had me going into a little Falling Away From Me in my head. Plus we finally get Jonathan Davis doing some of the growled scatting that most of us immediately associate to the name KoRn. The last two songs on this damn album should've been the first two singles!
Well this is an experience. It definitely feels more akin to therapy through music, but I can't say I was really bothered by the album. Admittedly there's only about 4 songs that I like, but that's not to say I hate the rest (except one as you can all see). Also the fact it clocks in at a little over 30 minutes, and the last two songs have the classic KoRn sound, it makes you forget the time and just enjoy the music.
So with one clunker, one 'being famous is hard' cliché song and a couple interpretive songs I can't say this was fantastic, but it ended strong and was mostly tolerable. If you like KoRn, you will definitely find things to enjoy about this album. If this becomes your favorite KoRn album…I question your intelligence.
Final Judgement: 6.35/10
Bandwagon Nerds #175: Affleck is DC Done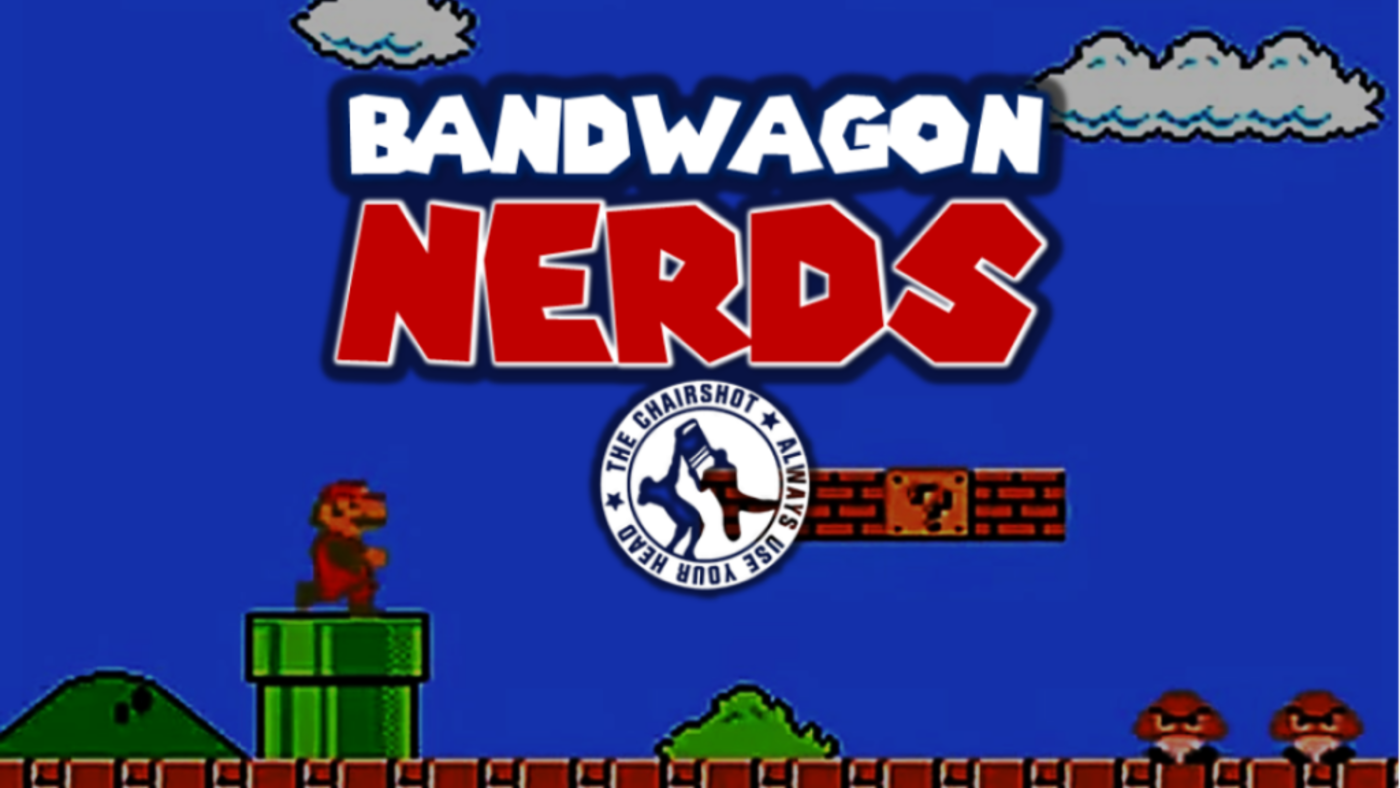 On this week's Bandwagon, Patrick, Tunney and Dave continue their coverage of The Mandalorian.  Why do the nerds think this episode may have been the best of season three so far?  Plus, the guys discuss tons of news around the Nerdosphere including the Oscars, The Last of Us and it's dynamic first season and why Ben Affleck says he is done with DC movies!
@WrestlngRealist

@AttitudeAgg
@itsReyCash
@PCTunney
@ViolentAesop
@therealcplatt
@ChairshotMedia
About Bandwagon Nerds
Join Patrick O'Dowd, David Ungar, PC Tunney and Rey Cash as they keep everyone up on all things nerd, and maybe add some new nerds along the way. It's the Bandwagon Nerds Podcast!
About the Chairshot Radio Network
Created in 2017, the Chairshot Radio Network presents you with the best in wrestling and wrestling crossover podcasts, including POD is WAR, Women's Wrestling Talk, The #Miranda Show, Badlands' Wrestling Mount Rushmores, The Outsider's Edge, DWI Podcast, Bandwagon Nerds, the Greg DeMarco Show, 3 Man Weave, Five Rounds, Turnbuckle Talk, Suwama's Station, The Reaction and more! You can find these great shows each week at theChairshot.com and through our distribution partners, including podcasting's most popular platforms.
---
The Chairshot Radio Network
Your home for the hardest hitting podcasts and radio shows!
Listen on your favorite platform!
iTunes  |  iHeart Radio  |  Google Play  |  Spotify
Listen, like, subscribe, and share!
---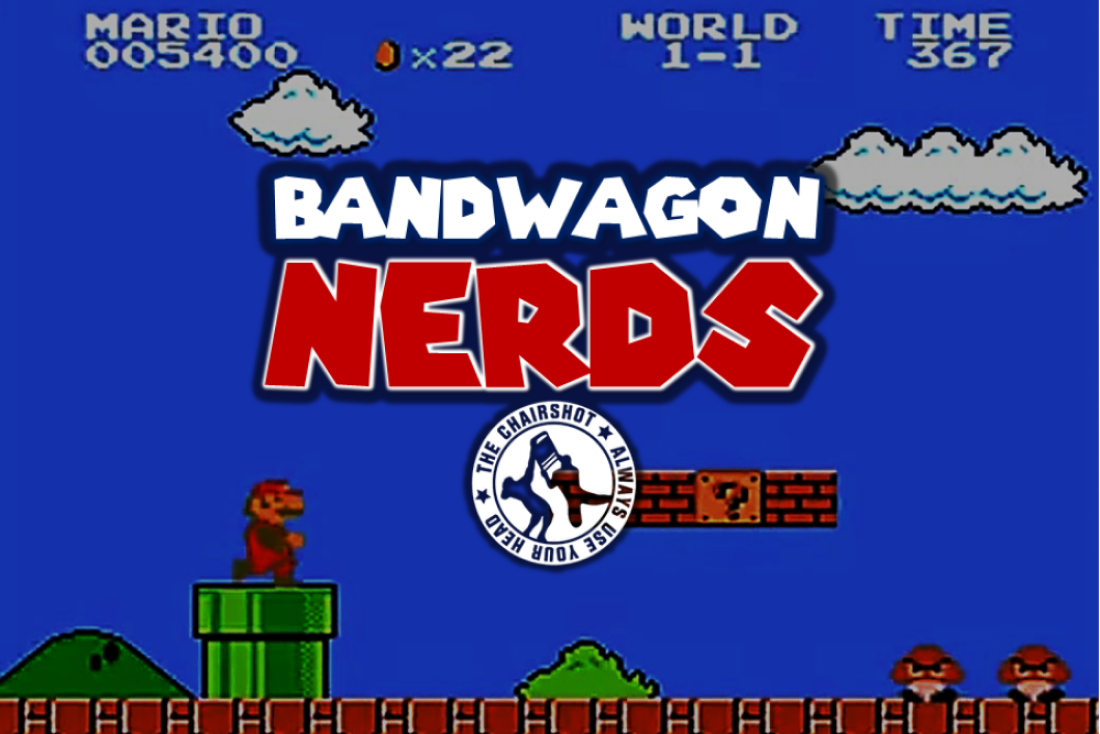 Talk the Kēki: Tokyo Revengers, Kubo Won't Let Me Be Invisible, More!
No breaks for Ethan and Mat this time, as we have another episode of Talk the Kēki!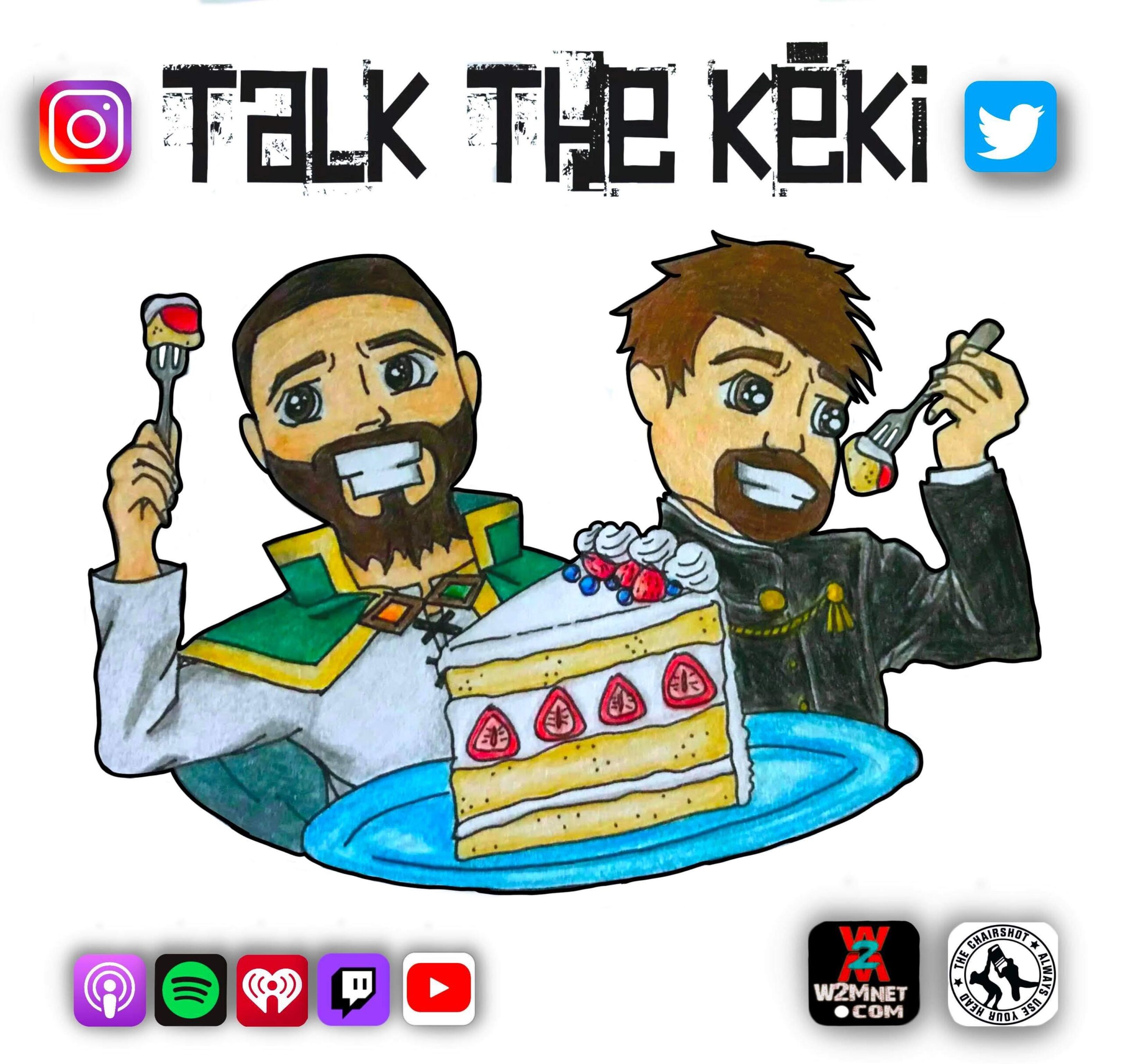 No breaks this time as we have another episode of Talk the Kēki! Join Mat and Ethan as they cover some news like the new season of Bottom-tier Character, Tomozaki-kun and other adaptations! Mat picks up the show, High Card while Ethan drops a show from his watchlist while slowly catching up on his backlog. They will also continue on with their seasonal reviews such as Tokyo Revengers, Kubo Won't Let me be Invisible, Buddy Daddies, Misfit of the Demon King Academy, Don't Toy with me, Miss. Nagatoro, and so much more!

Powered by RedCircle
About the Chairshot Radio Network
Launched in 2017, the Chairshot Radio Network presents you with the best in sports, entertainment, and sports entertainment. Wrestling and wrestling crossover podcasts + the most interesting content + the most engaging hosts = the most entertaining podcasts you'll find!
Featuring shows such as POD is WAR (sports, entertainment & sports entertainment) Bandwagon Nerds (entertainment & popular culture), The DWI Podcast (Drunk Wrestling Intellect), The Greg DeMarco Show (wrestling), The #Miranda Show (wrestling and entertainment), Hockey Talk (sports), THE 5×5 (pop culture), The Outsider's Edge (wrestling), Triple Grit Trivia (sports trivia), Down The Wire (Sports), Talk The Keki (Anime), The Mindless Wrestling Podcast (wrestling), Attitude Of Aggression/The Big Four (wrestling), and more!
---
The Chairshot Radio Network


Your home for the hardest hitting podcasts and radio shows!
Listen on your favorite platform!
iTunes  |  iHeart Radio  |  Google Play  |  Spotify
Listen, like, subscribe, and share!