This Day In Wrestling History – October 23rd
October 23rd was home to many NWA title matches, the birth of the Princess of Staten Island, the 700th episode of RAW and the passing of Yokozuna.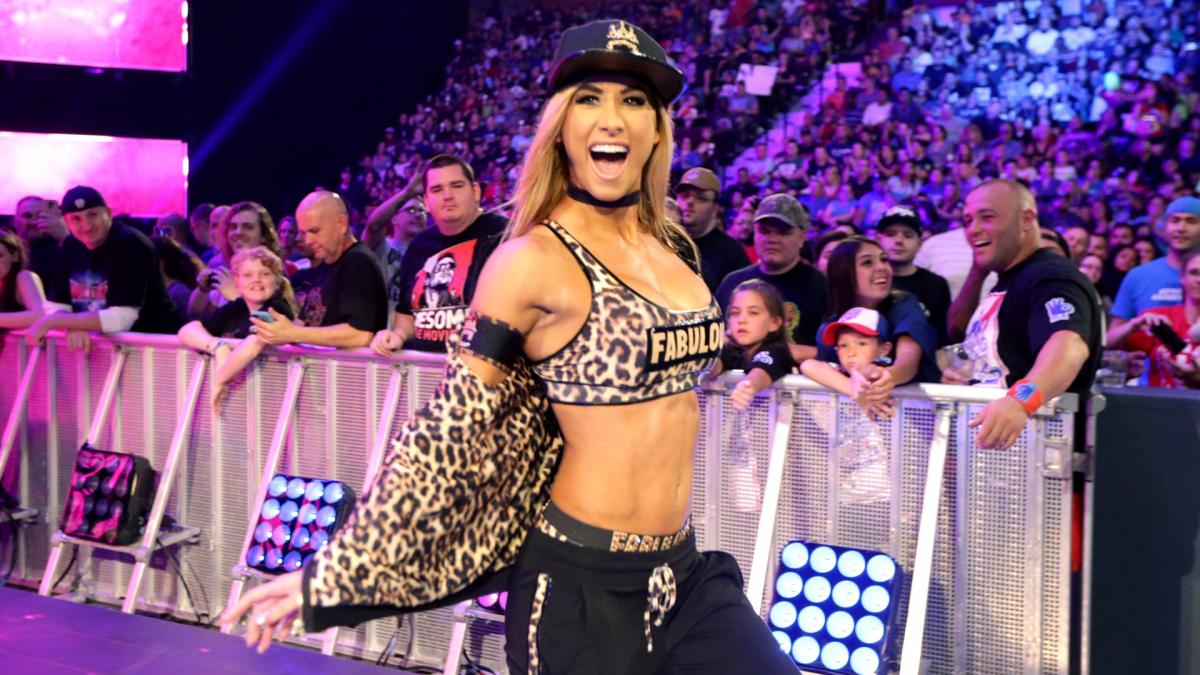 Another day, another historical look back on events from days past. October 23rd brings us many NWA title matches, the birth of the Princess of Staten Island (no, not me silly!) the 700th episode of RAW and the passing of Yokozuna.
Born On This Date:
1970 – Tony Kozina
1987 – Leah Van Dale (Carmella)
1996 – Aoife Marie Cusack (Lady Valkyrie)
On This Day In Wrestling History:
1956 – Junzo Yoshinosato defeats Isao Yoshiwara in a tournament final to become the first Japanese Light Heavyweight Champion in Tokyo.
1956 – Ben & Mike Sharpe defeat Bill & Ed Miller to win the San Francisco version of the NWA World Tag Team Title for the 12th of 18 times.
1958 – Ronnie Etchison & Buddy Rogers win the San Francisco version of the NWA World Tag Team Title from Gene Dubuque & Mike Valentino.
1963 – Mickey Sharpe defeats Silento Rodriguez for the NWA Gulf Coast Heavyweight Title .
1965 – Kurt & Skull Von Stroheim defeat Sam Steamboat and Ron Etchison for the Florida version of the NWA World Tag Team Title .
1967 – Abdullah the Butcher & Dr. Jerry Graham defeat Chris and John Tolos for the Vancouver version of the NWA Canadian Tag Team Title in Vancouver, British Columbia, Canada.
1974 – Robert Fuller defeats Jerry Lawler to win the NWA Southern Heavyweight Title in Nashville, Tennessee.
1978 – Kendo Kimura & Hiro Sasaki defeat Jose Rivera & Invader I for the WWC Tag Team Title.
1980 – Bob Brown defeats Mike George to win the NWA Central States Heavyweight Title in Kansas City, Kansas. This started Brown's 12th reign and ended George's fourth.
1981 – Ken Patera defeats Jack Brisco for the Missouri State Heavyweight Title in St. Louis, Missouri, ending Brisco's second title reign and beginning the second run for Patera with the belt.
1981 – La Fiera defeats Lizmark to win the NWA World Welterweight Title in Mexico City, Mexico.
1981 – El Satanico defeats Solar I for the Mexican National Middleweight Title.
1983 – Ringo Mendoza defeats El Satanico for the NWA World Light Heavyweight Title in Guadalajara, Mexico.
1983 – Enrique Vera defeats Dos Caras and Canek in 3-man tournament to win the vacant UWA World Heavyweight Title.
1988 – Jerry Lawler defeats Kerry Von Erich for the WCWA Heavyweight Title.
1989 – The Soultaker defeats Jerry Lawler for the USWA Unified Heavyweight Title in Memphis, Tennessee, ending Lawler's second reign with the belt.
1994 – WCW presented Halloween Havoc  from the Joe Louis Arena in Detroit, Michigan.  Hulk Hogan defeated Ric Flair in a steel cage career vs. career match to retain the WCW World Heavyweight Championship. Mr. T was the special enforcer. As a result of the loss, Flair was forced to retire. Alas, we know how that worked out.
1995 – Alundra Blayze defeated Bertha Faye to win the WWF Womens Championship. She would be the company's last champion until 1998. Two months later, she appeared on Nitro and dumped the WWF women's title belt in a trash bin.
1995 – Brian Christopher defeats Jesse James Armstrong for the USWA Southern Heavyweight Title, beginning his nineteenth run with the title.
1996 – Carlos Colon wins his 20th WWC Universal Heavyweight Title, by official decision, from Huracan Castillo, Jr.
1999 – Kenta Kobashi & Jun Akiyama win their second AJPW World Tag Team Title by defeating Mitsuharu Misawa and Yoshinari Ogawa in Nagoya, Japan.
1999 – The Sandman makes his return to Extreme Championship Wrestling. Sandman had been working as Hardcore Hak in WCW. ECW had teased a "former ECW World Champion" returning that night, but had former champion Mikey Whipwreck return in the opening match of the card, losing to current ECW World Champion Mike Awesome, to throw off the fans expecting a Sandman return.
2000 – The Hardy Boyz defeat Edge in a handicap match for the WWF World Tag Team Title, beginning their third reign as champions.
2000 – The Monday Night Wars continued, with WWF RAW is WAR's 5.6 rating solidly defeating WCW Monday Nitro's 2.2 rating.
2001 –  Eiji Ezaki, aka Hayabusa, is paralyzed following a botched Lionsault attempt during a Frontier Martial-Arts Wrestling event.
2001 – The Dudley Boyz defeat The Hardy Boyz for the  now owned by WWF, WCW World Tag Team Title,
2002 – AJ Styles defeats Syxx-Pac for the NWA-TNA X Division Title to begin his second title reign.
2004 – CM Punk defeats A.J. Styles for the IWA Mid-South Heavyweight Title , beginning his fifth reign as champion.
2004 – Alex Montalvo wins his seventh WWC Junior Heavyweight Title by ending the third reign of Brent Dail in Camuy, Puerto Rico.
2006 – Monty Brown and Larry Zbyszko were released from TNA.
2006 – WWE airs the 700th episode of Monday Night RAW . In the show's main event, Randy Orton defeated Triple H.
2008 – TNA Impact  aired the first episode of Impact to take place anywhere other than the Impact Zone or the Asylum.  Highlights include the birth of TNA Legends Championship and the formation of the Main Event Mafia.
2010 – At UFC 121 in Anaheim, California, Cain Velasquez defeated Brock Lesnar via first-round TKO to win the UFC Heavyweight Championship.
2011 – WWE presented Vengeance. At the time it was the least bought PPV in the United States since 2005.
Died on This Date:
2000 – Rodney Agatupu Anoa'i (Yokozuna)
Mitchell's AEW Continental Classic Update! (11/27/23)
What a start to the tournament!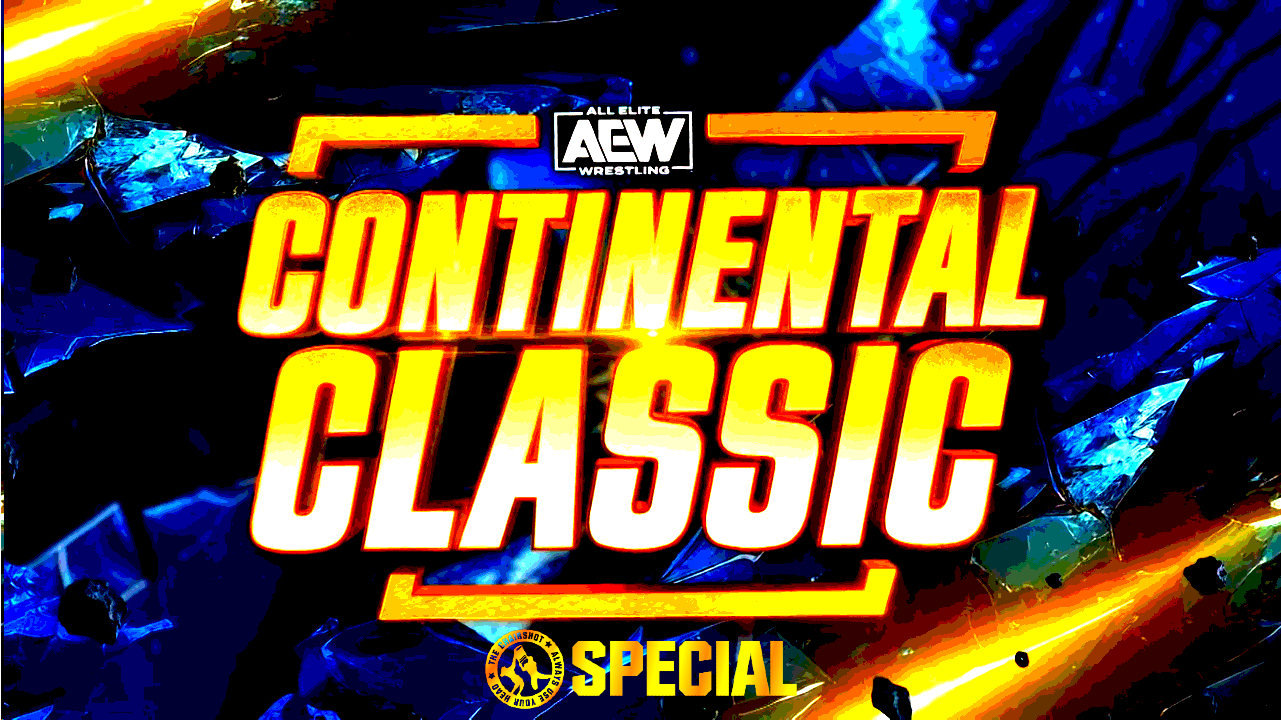 Did your picks win points?
The AEW Continental Classic is underway, with almost everyone competing. Check in here if you haven't seen the winners and losers of week 1!
Here are your
Gold League

standings!
Jon Moxley: 1-0, 3 points
Swerve Strickland: 1-0, 3 points
Jay White: 1-0, 3 points
Rush: 0-1, 0 points
Mark Briscoe: 0-1, 0 points.
Jay Lethal: 0-1, 0 points
Here are your
Blue League

standings!
Brody King: 1-0, 3 points
Claudio Castagnoli: 1-0, 3 points
Daniel Garcia: 0-1, 0 points
Eddie Kingston: 0-1, 0 points
Bryan Danielson: Yet to Compete
Andrade El Idolo: Yet to Compete
My Thoughts:
Nothing too crazy, nothing too wild, this tournament only just got started. The only disappointing point is that they could not get Bryan "cleared to compete" Saturday night. Not sure how much of that is shoot given the bad eye, but this was kinda the problem of wanting him in the tournament over tons of other choices. Bryan wants to face Okada for WrestleKingdom 18, how is Bryan supposed to do that at his best if he's also gonna be in a round robin, doing five top level matches in about as many weeks? And it takes away from Andrade being able to do something. Also a little surprised we didn't even hear from Andrade on Saturday.
Now as we heard on Saturday, round two's matches are set. Gold League will see Mark Briscoe VS Rush, White VS Swerve, and of course, Moxley VS Lethal. Nice variety there, a couple 0-1 guys facing off, as well as two 1-0 guys, and then 1-0 VS 0-1. No offense to Lethal, but he feels like an 0-2 going up against Moxley. Hard to call the other ones but that's the fun of it. Meanwhile, Blue League sees Brody VS Claudio in a showdown to be 2-0, then Bryan and Andrade finally jump in, Bryan against Eddie and Andrade against Garcia. Sadly, feels like Eddie and Garcia are going 0-2, no way Tony Khan is booking Bryan and Andrade to lose their first shots.
In fact, that could be half the reason they did wait on those two, that's almost too good for just a first round opener. But I still would've done it, same as NJPW does stuff like that for round robins, which this is all modeled after anyway.
AEW announces Continental Classic entrants
The C2 is set!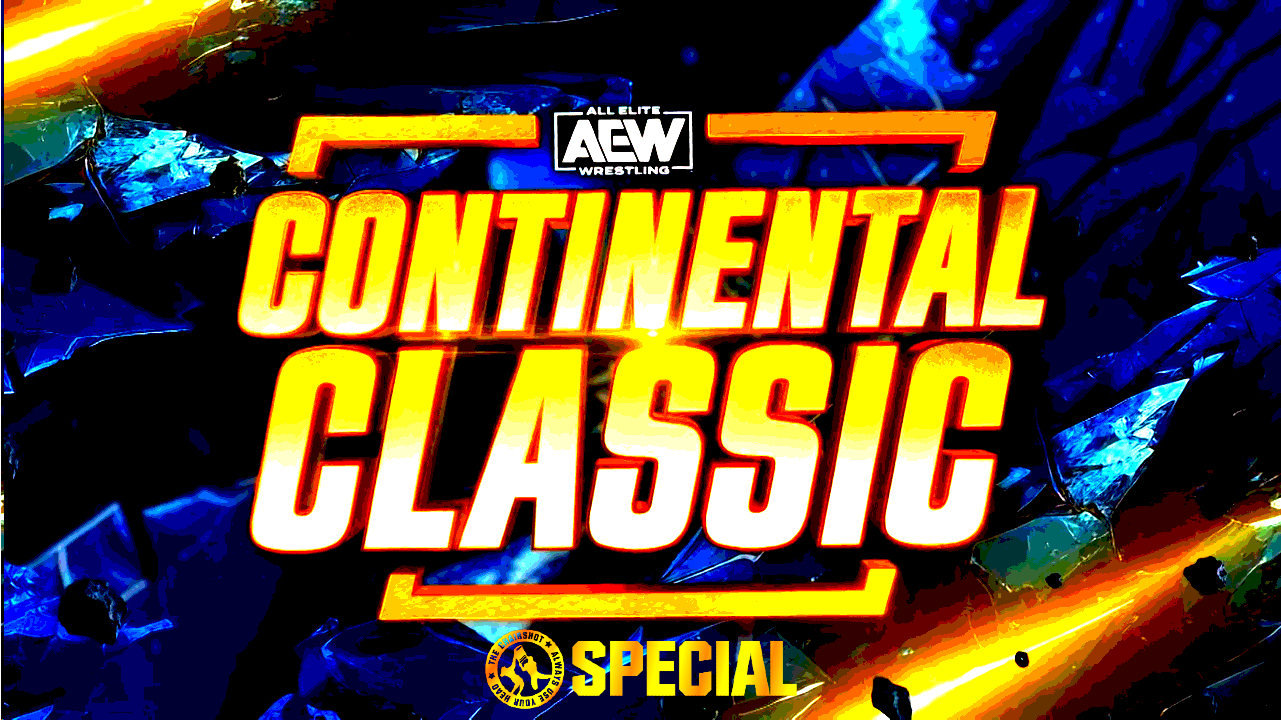 Tony Khan Reveals the Blue and Gold "Leagues!"
Originally livestreamed, Tony Khan and Tony Schiavone officially announced the twelve total entrants and divided them into the two round robin blocks known as the "Blue League" and "Gold League." If you don't feel like sifting through the almost 30 minute video, the groups are:
Blue League

Bryan Danielson
Andrade El Idolo
Brody King
Claudio Castagnoli
Daniel Garcia
Eddie Kingston
Gold League
Jon Moxley
Swerve Strickland
Rush
Mark Briscoe
Jay Lethal
Jay White
Tony Khan also explains the rules for the Continental Classic:
Every match has a 20 minute time limit
The winner of each match earns 3 points, losers earn 0, 1 point for a draw
EVERYONE ELSE is banned from ringside for true 1v1 action
Eddie Kingston also joined the selection special as his "life's work" is on the line in this tournament, both the ROH World Championship and NJPW Strong Openweight Championship on the line as part of the modern day North American Triple Crown Eddie, Tony Khan, AEW, ROH and NJPW are looking to create together. Gold League competes tonight on Dynamite while Blue League will have their start this Saturday on Collision. Look for more articles like this one to keep up with the Continental Classic standings over the next six weeks of tournament action!