Top 5: Ideas For Brock Lesnar At The 2018 WWE Royal Rumble
Last Monday's Raw featured a #1 Contender's Match between Kane and Braun Strowman that got absolutely no one excited about the possibility of either man (or both) facing Brock Lesnar for the Universal Championship at the 2018 WWE Royal Rumble.
We got a (slight) reprieve with the result, and an even better sign with Corey Graves telling us no less than three times that both men lost (instead of proclaiming there was no winner).
So while it's expected we will indeed get the "Triple Threat Match That No One Wants" for the WWE Universal Championship, the Royal Rumble kicks off the Road To WrestleMania and WWE has surprised us before.
So what are some other top options? Read on, my friends!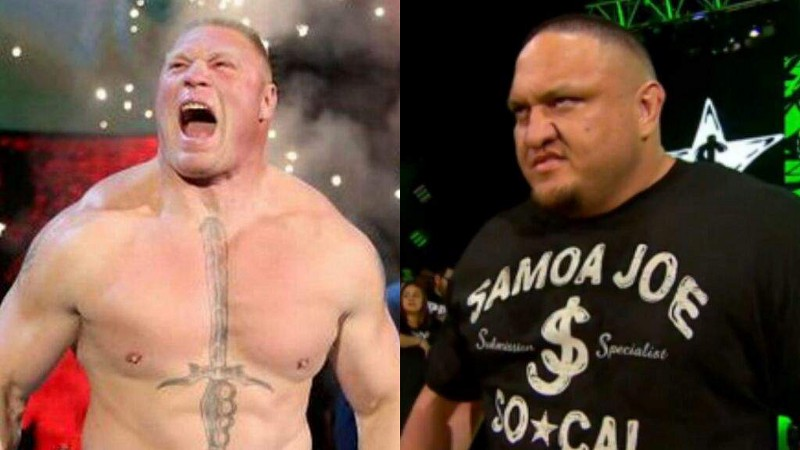 5. Brock Lesnar vs. Samoa Joe
Since capturing the Universal Championship at WrestleMania 33, Brock Lesnar's matches haven't exactly delivered in a big way. The best of the bunch? That would be Brock Lesnar vs. Samoa Joe. If WWE wants to deliver a great championship match at the Royal Rumble, this would be a way. However, Joe needs to kick out of the F5 this time to make it worthwhile, and I don't see that happening.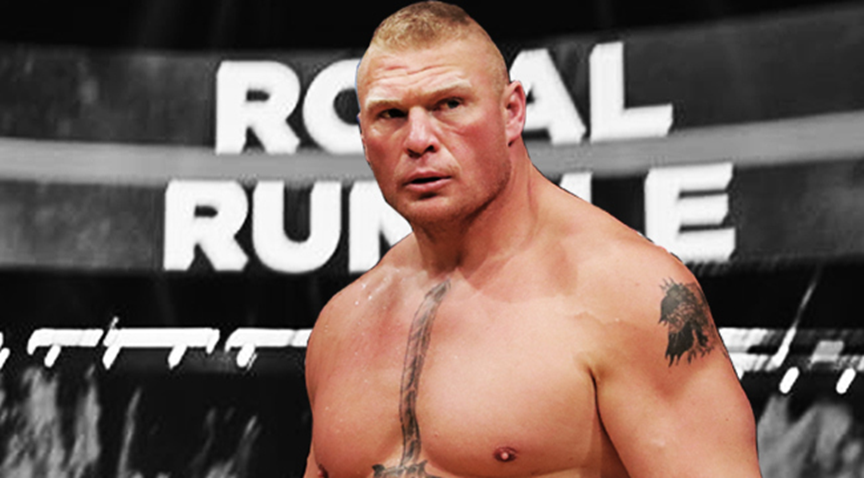 4. Brock Lesnar in the 2018 WWE Royal Rumble
Nothing wrong with a little outside-the-box thinking, right?
As first suggested by Jon Weigell, Brock Lesnar could in fact enter the Royal Rumble himself, with Paul Heyman declaring that there he will prove there is no competition for "The Beast" and Brock will simply eliminate them all in one night.
The obvious set-up here is to have Roman Reigns eliminate Brock Lesnar from the Royal Rumble and start their course towards a showdown in New Orleans.
3. Brock Lesnar vs. Seth Rollins vs. Dean Ambrose
We have several weeks until the Royal Rumble pay-per-view event, so the set-up for this could be done. Brock Lesnar, as WWE World Heavyweight Champion, had one hell of a triple threat match with John Cena and Seth Rollins at the 2015 edition of the Royal Rumble, and the combination of Seth and Dean Ambrose as opponents could deliver.
Send Ambrose and Rollins in as Shield allies to start the match, but you can set-up their potential WrestleMania grudge match by having them continually costing one another the match, leading to Ambrose eventually snapping on his "brother" after eating the fall.
This match-up also provides the most believability, because Lesnar could lose without taking the fall. He could easily regain the Universal Championship on Raw or at Elimination Chamber. I am not saying they'd do that, but at least you can sell the possibility of it happening.
2. Brock Lesnar vs. Dolph Ziggler
Stick with me here. Dolph Ziggler has made some comments about both his place in WWE, fueling speculation that some time away might be in order. While I don't think it's as bad as many reading into his comments believe, I think there's some warrant to him taking time off.
What better way to do that than to feed him to The Beast? Have Ziggler drop the fall in the United States Championship Triple Threat match at Clash Of Champions, then have him claim it's time for drastic action in a promo on Smackdown.
That plan is finally revealed a week or two, when he shows at Raw up to attack Lesnar (or ruin another #1 Contender Match), eventually convincing Kurt Angle to give him this shot. Ziggler loses, and disappears for a little bit, only to return with much fanfare at the 2019 Royal Rumble.
Honorable Mentions
Finn Balor – we all want it, myself included, but there isn't much I can say about it that hasn't already been said.
Jason Jordan – He keeps begging for changes, right?
Kane – Putting Kane in a singles match with Brock isn't terrible, only because no matter who the opponent is, we know Brock is winning.
1. Brock Lesnar vs. John Cena
Now we're talking! "Free Agent" John Cena (that still pisses me off) bounces back to Raw after supporting the blue brand at Survior Series to challenge The Beast one more time. You can promote this as his chance at championship reign number 17, surpassing "Nature Boy" Ric Flair.
It's believable because, well, for starters he's John Freaking Cena! The WWE fanbase will buy into him doing pretty much anything. It can lead to Cena vs. Reigns at WrestleMania, a match I am sure Vince would be fine with doing.
I am not saying John Cena would win—no one is beating Brock Lesnar at the Royal Rumble. But this would cast the most doubt, and is the most intriguing match you can set-up when the conclusion is already foregone.