Ex Porn Star Mia Khalifa Accepts Invitation To Attend Sabotage Wrestling Event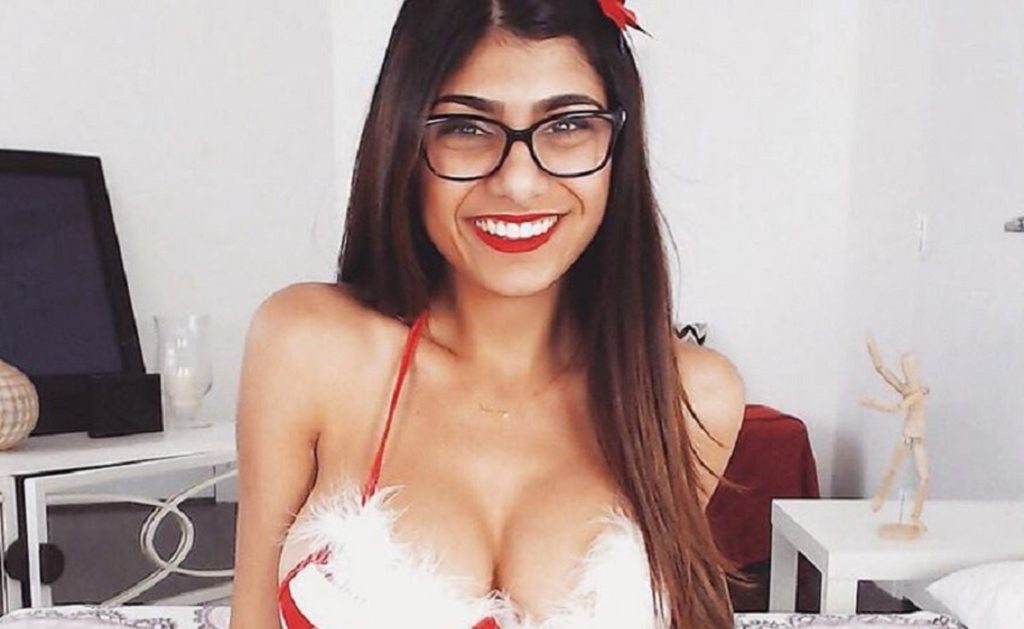 Mia Khalifa made headlines for her opinions of professional wrestling, but things seemed to have come full circle for the former porn star.
Mia first made comments about Ronda Rousey's apparent foray into the world of professional wrestling, slamming the former UFC Champion for her decision to switch to "fake" fighting.
"This is where her career will go to die. I have no respect for the WWE, it's not a real sport. It's embarrassing."
You can see the entire exchange in the video below, Complex News' Out Of Bounds from December 7:
However, Thunder Rosa, better known to many wrestling fans as Lucha Underground star Kobra Moon, invited Mia to attend Sabotage Wrestling's upcoming "War of The Genders 2" on January 19. This was obviously a calculated move, and a brilliant one at that, as she knew Mia would be in Austin, Texas on the date of the event.
We will like to extend an invitation to @miakhalifa to our show on January 19th in Austin Texas! So you can See what the Indy scene is all about! #intergenderwrestling #wrestlingisrealpeoplearefake pic.twitter.com/0BP2vUSnRs

— Thunder Rosa/Kobra Moon (@thunderrosa22) December 11, 2017
Well it didn't take long for Mia Khalifa to do a complete 180 and accept her invite to attend the event:
I ACCEPT!!!! Just cause I love talking shit doesn't mean I'm not open to having my opinion challenged! Thank you for the invite!! https://t.co/GGMPR6IW6F

— Mia K. (@miakhalifa) December 11, 2017
The promoter in me has an obvious reaction to this news: this is a win-win all around. Sabotage gets some well-deserved publicity and a "rub" (no pun intended) from a celebrity, and Mia Khalifa will become another celebrity who earns the love of the most loyal fanbase around–independent wrestling fans.
If you're in or around Austin on January 19, you should check out this sure-to-be-remembered night of professional wrestling. You can find more out about it at SabotageTexas.com. You can follow Sabotage at @SabotageWomen, and if you're not already following Mia Khalifa, you can do so at @MiaKhalifa.
P.S. – Anyone else really hoping we get an interaction between Mia and Joey Ryan?
Chairshot Wrestling News Shuffle (2/19/19)
Start your Tuesday off with commentary on DX in the Hall Of Fame, Lacey Evans, heat for Lio Rush, and more!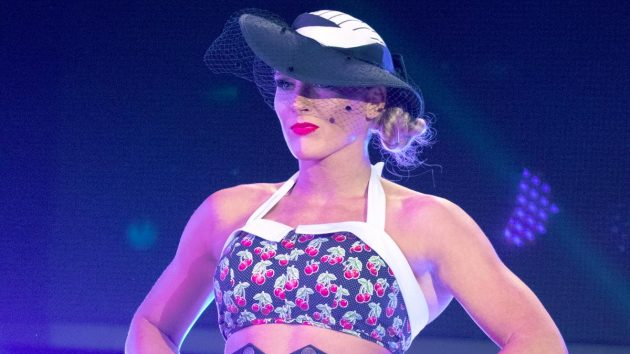 Jason shuffles into Tuesday with the Chairshot Wrestling News Shuffle! Today we take a look at news on DX, Lacey Evans, heat for Lio Rush, and more!

Why Becky Lynch Won The Royal Rumble
Many fans have been questioning why Becky Lynch won the Royal Rumble if the goal was to have Charlotte inserted in to storyline with Ronda Rousey. The current storyline between the three would have made more sense had Charlotte won. Dave Meltzer stated on the latest edition of Wrestling Observer Radio that Vince McMahon was insistent that Becky Lynch win the Royal Rumble.
Are You Ready?
It was announced earlier today that the first members of the WWE Hall Of Fame Class of 2019 will be none other than D-Generation X. Xpac, Shawn Michaels, HHH, The New Age Outlaws and Chyna will all be a part of the induction.
BREAKING: As first reported by @espn, D-Generation X are the first inductees in the WWE Hall of Fame Class of 2019. https://t.co/rIPCM14ewY

— WWE (@WWE) February 18, 2019
Big Plans For Lacey Evans?
Since debuting on the main roster and participating in the Royal Rumble, fans have wondered what creatives plans are for Lacey Evans. According to Dave Meltzer and the latest edition of Wrestling Observer Radio, Lacey Evans is in for a gigantic push, and there are many backstage officials that are very high on her.
Lio Rush Has Heat ?
Sunday nights finish to the Intercontinental title match between Finn Balor and Bobby Lashley has people scratching their heads. Perhaps there is reason to the breakup of Lashley and his hype man Lio Rush. According to PWI Insider Elite, Rush has heat backstage.
"It appears as if Lio Rush is done with Bobby Lashley. I can tell you behind the scenes there were not a lot of people surprised at that and not a lot of people surprised that Lio took the pin."

"There are times Lio has a reputation for rubbing people — including other workers the wrong way. Whether that was being held against him and that was part of the reasoning for him losing or whether it was just a decision to protect Lashley and shift the belt to Finn Balor, I guess we'll have to see based on how Lio is presented in the weeks and months to come."
Jason's Thoughts On Today's News
DX is getting a well deserved Hall Of Fame Induction, but I have mixed feelings on it. This feels like an easy way out for WWE to have Chyna included into the HOF, rather than have her inducted as an individual. Also, I am probably in the minority on this, but there are others more deserving to be in before DX. I personally would have went with the NWO, but I am a mark for the NWO, so that's just me.
Lacey Evans has the look, and her mic skills aren't bad, however, she is green as grass. It will be interesting to see what type of program they come up with for her. A clash with Alexa Bliss perhaps?
Chairshot Wrestling News Shuffle (2/18/19)
Start your Monday off with comments on news regarding Chris Jericho/IMPACT, AEW Ticket Sales, Becky Lynch and more!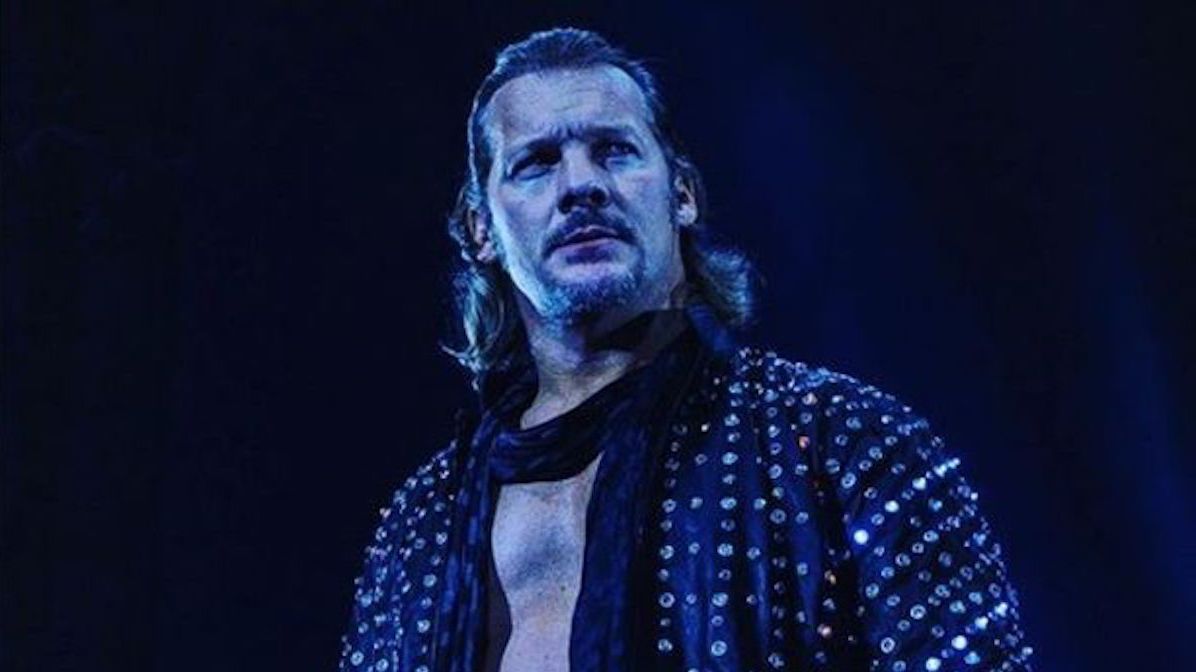 Jason shuffles into Monday with the Chairshot Wrestling News Shuffle! Today we take a look at news on Chris Jericho/IMPACT, AEW Ticket Sales, Becky Lynch, and more!

More On IMPACT Offer To Chris Jericho
Chris Jericho was recently a guest on Wrestling Observer Radio, and during the broadcast he discussed the offer that IMPACT wrestling made to him a few months ago: (credit to Fightful for the transcription below)
"In my mind, from a pure business standpoint, I'm worth as much as Brock Lesnar to WWE as far as what I bring to the table. That's the watermark that I had. For me to go back to Vince, I want that kind of a deal. When I was starting to talk with Tony (Khan) and New Japan and Impact as well– Impact offered me a hell of a deal for a four match series. We're talking mid-seven figures. They have some cash as well."
AEW Double Or Nothing Ticket Sale Notes
Cody Rhodes took to Twitter a few days ago and provided some interesting stats on ticket sales for AEW Double Or Nothing:
• Tickets purchased from all 50 states domestically(plus Puerto Rico / D.C)

• 9 countries. Canada, UK, Mexico, Australia, Costa Rica, Finland, Germany, Panama, Austria

• 1st same day sellout for pro-wrestling in Vegas ever!

Thank you fans for going "all in" on this dream. pic.twitter.com/F5oi8A7uDu

— Cody Rhodes (@CodyRhodes) February 13, 2019
Why The Women Didn't Headline Elimination Chamber
Initially, it was thought that the historic Women's Tag Team Championship match would headline the Elimination Chamber pay per view, however, according to Fightful, Vince McMahon made the change to swap the match out with the men's Elimination Chamber match. McMahon felt the women's match would get the reaction desired to close out the show.
Becky Lynch Re-Injures Knee At Live Event
While it appears to be only in storyline, Becky Lynch appeared to re-injure her knee after attempting to attach Charlotte Flair at a house show Saturday evening.
BREAKING: @MsCharlotteWWE has RE-INJURED #TheMan's knee after the suspended @BeckyLynchWWE jumped the barricade at #WWEAlexandria.https://t.co/UTeaeDgjQL

— WWE (@WWE) February 17, 2019