Has WWE 'Broken' Matt Hardy Beyond Repair?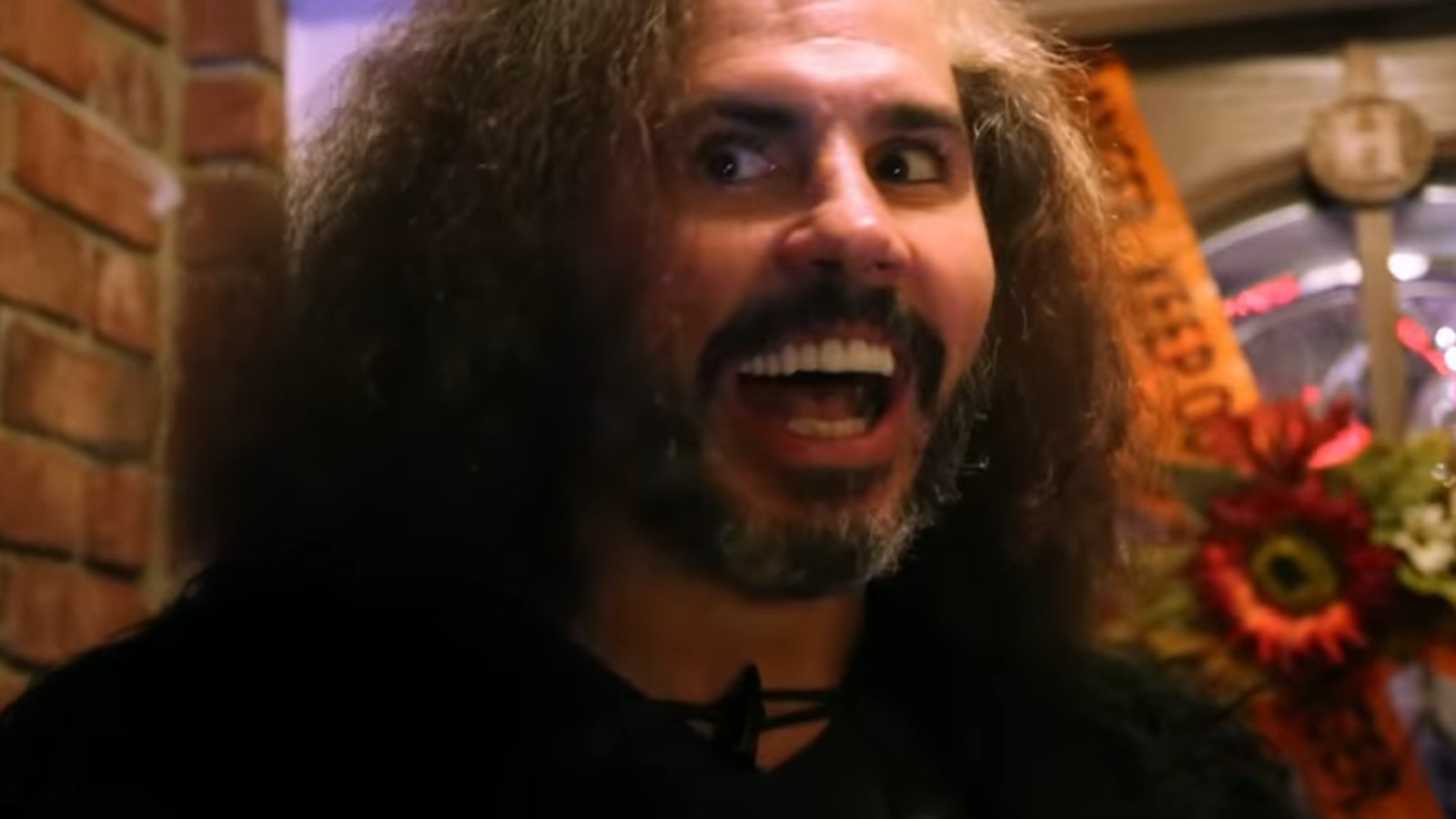 WWE has done it again. They've managed to take something which was once special, entertaining, unique, creative and full of potential… and completely destroy it. The company's latest in a long line of failings comes in the shape of Woken Matt Hardy, the sole reason for rival company TNA staying in business as long as it has and one of the most promising personas that professional wrestling has ever seen. Woken Matt Hardy has been dying a slow and painful death in WWE, but has the damage well and truly been done? Or can the Human Vessel once known as Matthew Hardy be saved?
First, a little backstory…
WWE fans first saw Matt appear as part of The Hardy Boys alongside brother Jeff way back in the 90's when WWE was riding high during The Attitude Era. The duo quickly made a name for themselves as the risk taking, high flying, extreme daredevils who helped to shape the tag team scene alongside Edge & Christian and The Dudley Boys. The three teams put tag team wrestling on the map and took it to a whole new level, one which we will likely never see again. The latter stages of their WWE careers took very different paths as Jeff went on to have multiple memorable feuds and capture a tonne of singles championships, whereas Matt… sort of faded away into mid card obscurity. Upon leaving WWE the brothers continued to find success elsewhere, but Jeff always remained as the bigger draw of the two. Matt's problem was always that he was too safe, too 'by the books'… too boring. He never really had an interesting character to invest in, despite a couple of ultimately uninspiring gimmicks along the way (Matt v1 anybody?) and struggled to capture the imaginations of his once loyal fans. As the years passed by, Matt continued to plod along picking up championships along the way, but never managed to live up to the popularity he built within WWE. But that was all about to change… Matt was about to reach his 'breaking' point…
Debuting his new character back in May of 2016, Matt portrayed a new version of himself complete with partly bleached hair, unusual period clothing and a sophisticated, eccentric accent where he would often overly emphasize certain words and display exaggerated mannerisms. He blamed his brother Jeff for 'breaking' him and became obsessed with trying to 'delete' his brother, who he was now referring to as Brother Nero. Matt would regularly ramble intelligible mysticism and philosophical musings, and would often describe how The Seven Deities had informed him that over many thousands of years, his soul had been passed from human vessel to human vessel. The rivalry culminated with The Final Deletion match, where Matt defeated Jeff to become the sole occupier of the Hardy name and brand and forced his brother to take on the Nero mantle full time. This was no ordinary match though and played out as more of a short film than anything. It featured a drone which projected Matt's face mid air and Jeff chasing the drone down on a dirt bike, tree diving, fireworks, fire, both men running at each other with roman candles… you know what? Just watch the clip, it's one of those things that really does have to be seen to be believed.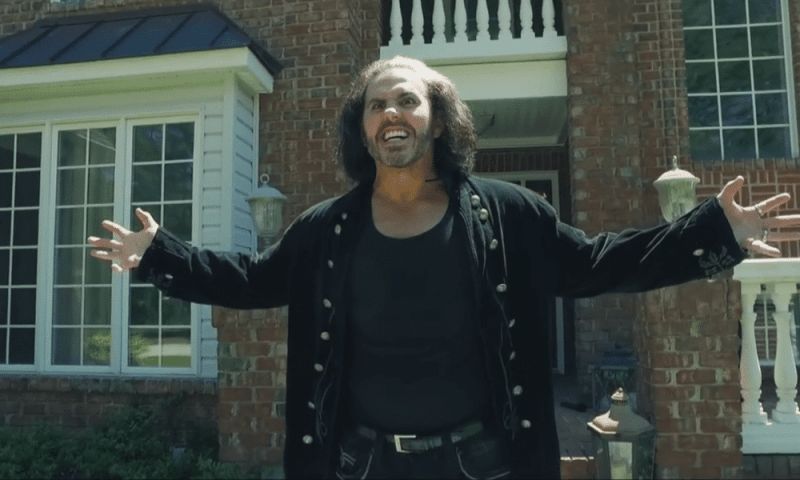 Jeff would eventually succumb to Matt's will and join him as part of the Broken Universe, eventually capturing the TNA Tag Team Championships. The duo would then spend the remainder of 2016 and early 2017 on their Expedition of Gold, where they sought to capture as many tag team titles from around the world as possible. During this time they would go on to taunt wrestlers from other promotions including the likes of "The Man With Three H's" (HHH), "The Kid Who Breaks Hearts" (Shawn Michaels), "The Day of New" (The New Day) and "The Family of Wyatts" (Wyatt Family). This even prompted a response from Bray Wyatt via Twitter, leading to many fans hoping for a return to WWE and an eventual showdown with The Eater of Worlds. The expedition culminated in the brother's triumphant return at WrestleMania 33 where they were entered at the very last moment into the now fatal 4 way ladder match for the RAW Tag Team Championships. Matt and Jeff would go on to win the match in what is hands down one of the great Mania moments of all time. I sat in my living room that night marking out like never before and on the verge of tears. The Hardy Boys, my favourite superstars to ever set foot in the ring, were finally back where they belonged. They were home.
That all sounds quite mental, right? Quite the rollercoaster? Well it was, but it was also incredibly entertaining. TNA knew exactly how to use the character and the key to this was allowing Matt to have full creative control, something that WWE were never going to agree to. We all know that Vince McMahon is an egotistical maniac who can't stand it when something amazing comes along which he didn't create, but the way Woken Matt has been booked in WWE has been nothing short of sabotage. The main problem WWE faced was securing the broken gimmick from TNA, which has only just recently been settled after a lengthy court battle, but in the meantime, WWE chose to do something very silly. They chose to jump the shark when Jeff suffered a long-term injury and forced Matt into becoming a watered-down version of what made the persona so captivating… and thus Woken Matt Hardy was born.
Now we had a problem. Matt needed to be given something to do while we waited patiently for Jeff's return and hopefully the start of a new broken universe under WWE's umbrella, so they did the only thing that made sense and put Matt into the long rumoured program with Bray. On paper this rivalry sounds like absolute fire. Matt may be 43 now and starting to lag in the ring, but you could surely bet on the promo's being out of this world, right? Sure, at first they were… Matt and Bray played off each-others gimmicks beautifully, playing mind games with one another and we got to see some of Matt's new found catchphrases come to life. However, as time has gone on the live crowds have lost almost all interest in the feud and so have many of us watching at home, because as usual WWE have failed to realise that you can have too much of a good thing. The rivalry has been going on for 3 months now and seems to be heading into Wrestlemania too… that'll be 5 months in total, but it genuinely is starting to feel like we've been watching this for 9 months already. The clever exchanges are long gone and replaced by segments full of literally the two men laughing at eachother in the ring or via video feed. It's just a bit… meh now.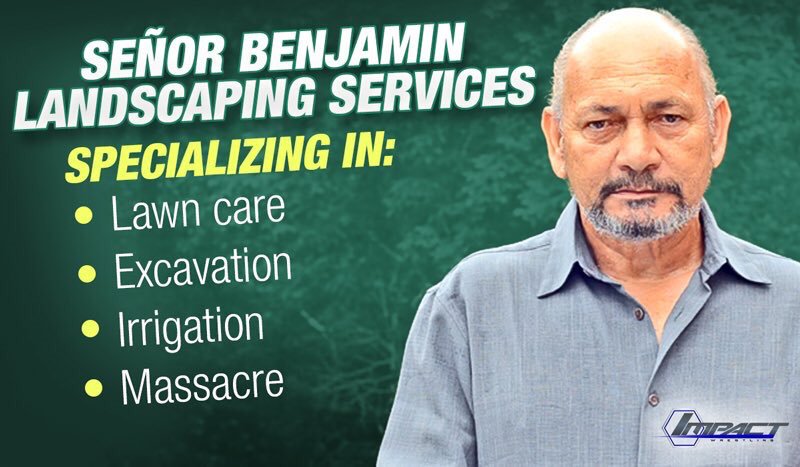 WWE did themselves no favours by giving Matt new entrance music, centred around his DELETE chant, it reeked of desperation and was almost WWE's way of saying "he is in fact Woken as opposed to Broken and you have no choice than to get behind it. Oh and also, could you all please chant DELETE as loud as possible to make it seem like we made the right choice? Thanks" Almost everything which made the character interesting before, like the inclusion of family members, absurd skits and segments, hilarious bit part characters, a man being fired out of a back garden volcano (seriously) and Matt's trusty drone Vanguard 1, had all gone missing. Having him engage in laugh-offs with a man who claims to be a god despite being 0-3 at WrestleMania, was a disappointing replacement. WWE panicked when Jeff picked up his injury and made a rash decision which is looking more and more like coming back to bite them on the arse. Woken Matt didn't need to happen in the first place, they could've quite easily held fire until Jeff returned, maybe even keeping Matt off TV until that day arrived. This is yet another example of WWE seeing the dollar signs before looking at the long-term plan or what is best for the superstars themselves… no matter how good the Broken persona can be going forward, the unnecessary timing and poor booking of the Woken character may have damaged it beyond repair.
There has however been some very promising news on the Broken front recently, as Impact (formerly TNA) have officially signed the Broken Universe trademarks over to Matt, giving him full ownership of anything associated to the gimmick. WWE then went one step further in a very surprising move and signed Jeremy Borash to a deal with the company. Borash was the other great  creative mind who helped to make the gimmick so successful in Impact by working alongside Matt, and his signing is a clear indication that WWE are determined to put all their eggs in one basket in an attempt to rescue the Broken character and make themselves some more of that sweet, sweet dolla dolla. But is it all too little too late?
The feud was looking like it would continue until at least WrestleMania, but WWE have made the quite bizarre decision to have The Ultimate Deletion match, their own version of TNA's Final Deletion situated at the Hardy compound, take place on the 19th March episode of RAW. This match is due to be the culmination of the long standing rivalry and is guaranteed to get people tuning in to see if it can be anywhere near as absurd as the first time… so what do WWE do? They put it on TV 3 weeks before the biggest event of the year. 99% of the time I find myself sitting there asking myself 'what the fuck are you thinking WWE? Who makes these decisions? Is it Vince? Why isn't he in a home yet?'. You don't waste something this big, with this much potential, 3 weeks before your marquee PPV. I've seen some people saying that the Mania crowd wouldn't want to sit and watch a match on the big monitors for 20 minutes… I do get that, but how is it any different showing it on RAW? Regardless of where you are, what show you're on, what town you're in… its still gonna be shown on monitors and screens. Rivalries have been forged in the last couple of weeks and are taking place at Mania… this rivalry has been going on for months and months but the outcome will be decided on a Monday night. Gee, thanks a lot Vince!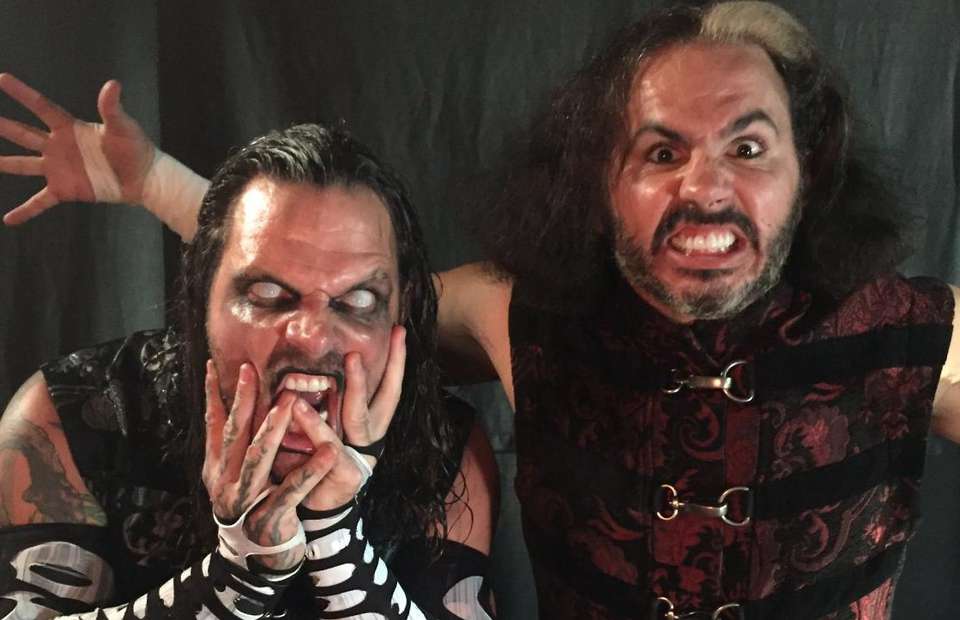 There were already huge questions marks about what these two would be doing post Mania, but now there are even bigger burning questions like what the hell are they even going to do AT Mania? Too much time has been invested for them to just not be used at all, and I desperately hope they aren't just thrown in to the Andre The Giant Battle Royal. The imminent return of Jeff (assuming he isn't fired for his recent run in with the law) could mean that something happens post Ultimate Deletion and leads to some sort of match at Mania, most likely on the preshow. The real concern here is for Bray though, a supremely talented individual who can cut absolute fire promos but has really struggled over the last 12 months. The feud with Randy Orton dragged on too long, the Finn Balor feud was embarrassing and unless the Ultimate Deletion match is incredible it'll be another wasted opportunity for the new face of fear. Far too much inconsistency with his booking has led to negative crowd reactions and destroyed any credibility that he once had, and I truly fear for this clearly talented individual post Mania/Hardy feud.
This is where I put on my fantasy booking hat and look at life for the Broken character after WrestleMania. I would love to see Matt take on a similar role to the one Bray did so well back in the days when The Wyatt Family were popular and at the top of their game, becoming more of a cult leader who goes around 'deleting' superstars in an attempt to have them join his Broken Universe. If Matt could recruit one more male superstar, ideally a powerhouse (Samoa Joe?), and a female superstar who can play that disturbed role (Mickie James), place them alongside Matt and Jeff, call up SAnitY from NXT… boom. Two crazy 'families', two maniacal cult leaders in Matt and Eric Young, two right hand men in Jeff and Alexander Wolfe, two powerhouses in Joe and Killian Dain, two crazed women in Mickie and Nikki Cross… the rest of it writes itself. This feud has money written all over it. I really am too good sometimes.
I just pray to God that WWE can sort this absolute mess out, and sort it out sooner rather than later. Matt has given a hell of a lot to the company over the years, and although he never had much character to speak of his in-ring work and dedication to his craft are surely deserving of one final memorable run before he calls it a day and takes his rightful place in the Hall of Fame alongside Jeff. Vince and Co. owe him that much after years of weak booking and creative decisions. especially now that he has finally managed to get more over than Jeff for the first time in his career.
WWE need to DELETE all traces of the OBSELETE Woken character before its too late. And if we do get to see Broken Matt reach his potential well… wouldn't that be just WONDERFUL?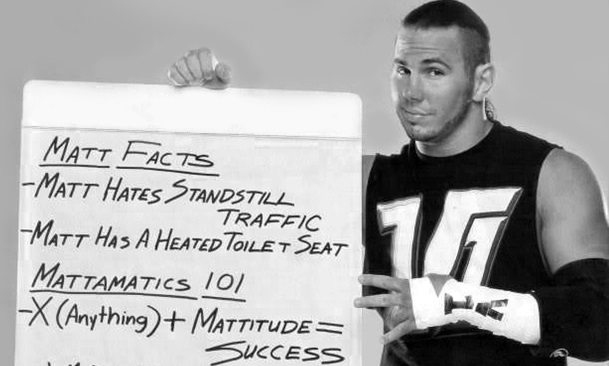 ---
Always Use Your Head and visit the official Pro Wrestling Tees store for The Chairshot All t-shirt proceeds help support the advancement of your favorite hard-hitting wrestling website, The Chairshot!

---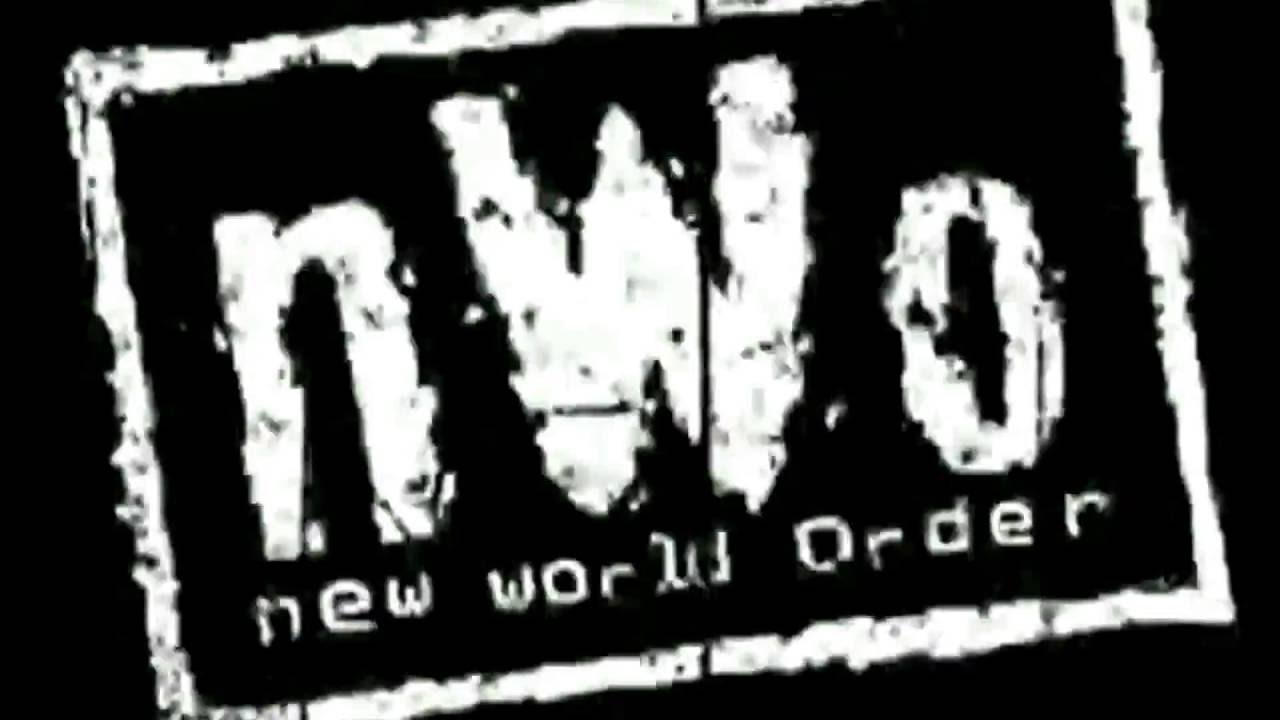 On May 27, 1996, Scott Hall shocked the wrestling world when he waltzed into a WCW ring (during a match) and cut the promo that would change everything. Initially pitched as an "invasion" angle, Hall would later be joined by Kevin Nash as The Outsiders. When the "third man" was revealed, it was much bigger than Mabel, it was none other than the biggest star in the history of the business, Hulk Hogan. The NWO was born and wrestling was never the same again.
Eric Bischoff turned a fan question around to his Twitter following, asking who could be used to build a new NWO in 2018. Sounds like a great time to me!
In order to build a proper NWO, certain elements are needed, and in a certain order. So let's start with the Scott Hall role.
---
The Initial Invader: Cody Rhodes
Scott Hall kicked off the angle, entering from the crowd and getting an immediate reaction. The Initial Invader needs to have a chip on his shoulder regarding WWE, and needs to be able to cut a scathing promo to get this over in 2018. The man for the job is none other than Cody Rhodes.
Cody Rhodes requested his release from WWE while working the Stardust gimmick. After a promising initial run, he realized he needed to leave and reinvent himself. Scott Hall initially left WCW under his Diamond Studd gimmick, gaining (then) WWF fame as Razor Ramon.
The first man needs to get the people talking, and no one is better for that than Cody Rhodes. Cody is hot, and he can set the world in fire as the Initial Invader.
Others considered: NONE.
---
The Back-Up/Muscle: Pentagon Jr
Kevin Nash made his WCW debut (as Kevin Nash, anyways) walking up to the commentary booth. He would go on to, at times, take the lead for the NWO. And he has absolutely zero similarities to Pentagon Jr. He, of course, gained his initial WWF fame as Diesel, former bodyguard to Shawn Michaels and eventual WWF Champion.
This is about building a 2018 NWO, and Pentagon Jr is perfect for this role. He's an ass kicker, can be any type of enforcer needed, and he's intimidating. He speaks better English than anyone ever gives him credit for, and we all know what he's capable of in the ring.
Even in 1996, we had enough access online to easily make the connection from Scott Hall's debut to Kevin Nash's. Pentagon Jr would be more of a surprise, which is needed in 2018. He's not a "former WWE talent" in the mold of Hall and Nash (or Rhodes), but he doesn't need to be. In fact, it's better that he's not.
There's one more reason to include Pentagon as the second guy: he's OVER. Like crazy over. Like one of the Top 5 most over wrestlers in the entire world.
Others considered: Kenny Omega (too obvious), John Morrison, and Brian Cage.
---
The Third Man: John Cena
You can't have the NWO without the third man, can you? Listening to 83 Weeks with Eric Bischoff, you'll learn that Sting and Hulk Hogan were under consideration to be the third man in the NWO. The modern day equivalent is basically Randy Orton and John Cena. In that time, Hogan was the obvious choice, and Cena is that here.
Randy Orton would be totally fine as the third man, but he's just like Sting in the fact that if he's the big reveal, it's not being talked about 20 years later.
John Cena is the Modern Day Hulk Hogan. He would have to deal with the same issues as Hogan in turning heel: the kids, the families, Make-A-Wish, merchandise sales, etc. It's not an easy call to completely turn your back on who made you.
But if this were to actually happen (and I don't see it ever happening), it has to be Cena. There is no other performer that can turn and make such an impact as John Cena.
Others considered: Randy Orton, Kevin Owens, and Sasha Banks.
---
Expanding the Crew
The NWO didn't stay at three members all that long. In total you had 45 members in WCW. You had tribes such as the Elite, the B-Team, Hollywood, Wolfpac, and 2000.
I'm not going THAT far, but we do have the chance to add some members that are of interest…
Kevin Owens  – the second turncoat (The Giant)
Shane McMahon – the office (Eric Bischoff)
The Young Bucks – the pest(s) (Syxx/X-Pac)
Andrade Almas – the mid-card guy (Buff Bagwell)
Zelina Vega – the manager (Elizabeth)
Dolph Ziggler & Drew McIntyre (the later additions)
Roman Reigns & Seth Rollins (the "now this is too much" guys like when Sting and Lex Luger joined)
---
What do you think? Tweet @ChairshotGreg and @theCHAIRSHOTcom using the hashtag #UseYourHead to share your three founding members of what would be the 2018 NWO!
---
Always Use Your Head and visit the official Pro Wrestling Tees store for The Chairshot All t-shirt proceeds help support the advancement of your favorite hard-hitting wrestling website, The Chairshot!

---
Is Shinsuke Nakamura Right Where He Belongs In WWE?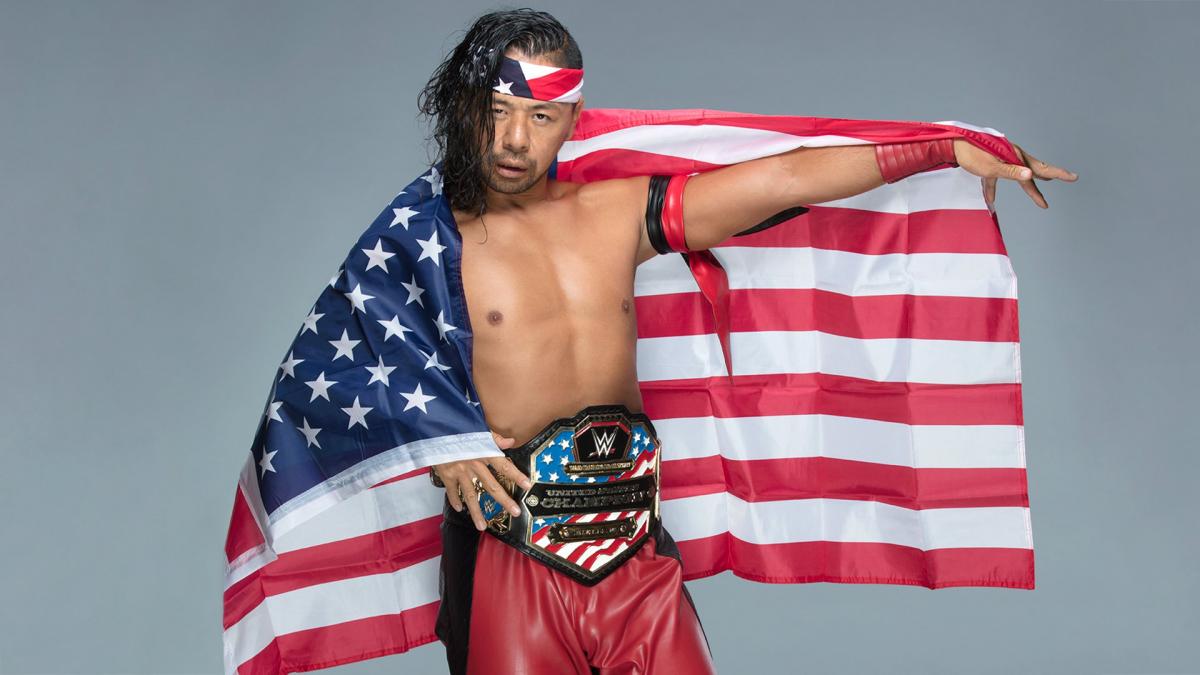 Shinsuke Nakamura is one of the top stars working in the pro wrestling business today. That's due in large part of course to his proven track record in New Japan Pro Wrestling. But it's also due to his time in WWE. But some fans are wondering where he stands today.
Nakamura is a born entertainer, there is no denying that. He has the ability to turn on his charisma at the push of a button and it may very well be that he never turns it off. Shinsuke looks and acts like a star because he is one. He has a full understanding of how to play the game and very few play it better than he does. So is he right where he belongs?
Many would argue he's not and that's understandable. He was so hot in New Japan that imagining him as anything any less was impossible when he left the company. He was the rockstar of New Japan and he embraced that role like no one before him ever had. It was logical to assume that his success would directly translate to WWE's main stage.
Of course that assumption was perhaps not rooted in reality. WWE didn't exactly have the best track record when it came to promoting Japanese Superstars. Then there was the fact that many independent talents were often encouraged to change their gimmicks upon arriving in Vince McMahon's company. But there was reason to hope for the best.
This is not the same WWE that so many indie stars encountered in the past. This WWE embraced the independent scene and used that fact to its advantage. WWE does not force a guy to change who he is, merely for the sake of trying something new. In fact many Superstars are now extensions of their former selves. WWE allows them to bring what they have to the table so they can expand upon it.
It's true that WWE's treatment of Japanese talents has been less than stellar but Shinsuke Nakamura is an exceptionally gifted athlete. There was just no way that WWE, or any other company, could ever look at him and not see him for the star that he is. So if he's allowed to be himself and if he's given an opportunity to impress on the main event level, then what would stop him from excelling in WWE?
Shinsuke Nakamura came in like a star and that's exactly how he was booked. WWE did right by him and much to everyone's surprise, Shinsuke did get the red carpet treatment. He conquered NXT, just as many knew he would. But he also received an impressive amount of spotlight when he came to the main roster. 
Nakamura was presented as a respected athlete known around the world because that's exactly what he is. The company knew what it had with him and any doubt as to WWE's ability to properly book him was gone. This was the Shinsuke Nakamura that everyone wanted. He was the real deal.
But somewhere along the way, things began to go a bit south. Nakamura's heel turn at WrestleMania 34 was shocking and while that's not necessarily a bad thing, it was completely out of character for him. Yes, Nakamura had been a vicious heel in New Japan. He was fully capable of turning on anyone at any time and he would do it with a smile on his face. However, that was The King of Strong Style.
This Nakamura is The Artist. His canvass is the WWE ring and his artwork is beyond compare. Shinsuke was popular because he was different. He was over because he was unique. His flair for the dramatic set him apart from everyone else and it made him a must-see WWE Superstar. He was indeed an attraction.
But the moment he turned on AJ Styles was the moment he put the WWE Championship above his art. Nakamura was no longer an exceptional character capable of wowing an audience of millions. Now he was just another heel with an agenda. What made him special was overshadowed by what made him typical. Shinsuke was just like everyone else. But is that really the case?
Nakamura has thrived in many respects since WrestleMania 34. He was able to use a different side of his personality and he learned to get over in different ways. Instead of using his crowd-pleasing character to make the fans smile, he now uses it to make them recoil in confusion. What's wrong with him? Why does he act like this? What happened to the lovable guy we once knew?
Now his character is more enigmatic than ever before. Was The Artist persona merely just a mask he wore to fool everyone and now he's finally showing the world his true self? Is he now Batman when he previously had everyone believing he was Bruce Wayne? Shinsuke Nakamura is fully immersing himself in this twisted version that WWE fans didn't even know existed. But most importantly, he's loving every minute of it.
There's a reason why Shinsuke Nakamura is the United States champion. That belt could have landed on any number of SmackDown Live Superstars but it currently sits on Nakamura's waist. Why? Because he can wear it like no one else can and because he's a Japanese Superstar that came to WWE with dreams of doing great work on the worldwide stage. That's exactly what he's doing and he doesn't need the main event in order to do it. 
Would fans love to see him as WWE champion? Yes. Could he wear that title and add value to it? Absolutely. Does he need it in order for fans to consider him successful? Absolutely not. Shinsuke Nakamura may not be the top guy and he may not be the face of WWE but he is an important piece of the presentation. But is that enough?
The fact is that Nakamura will probably leave WWE one day. He will likely return to New Japan and reclaim his throne as The King of Strong Style. But until then, fans have a chance to enjoy one of the most colorful and capable characters that WWE offers today. He may get a run at the top eventually. If he does, then everything that came before will merely be just another chapter in his story. With any luck, that story is far from over.
---
Always Use Your Head and visit the official Pro Wrestling Tees store for The Chairshot All t-shirt proceeds help support the advancement of your favorite hard-hitting wrestling website, The Chairshot!

---
Who Is The Villain? Charlotte or Becky?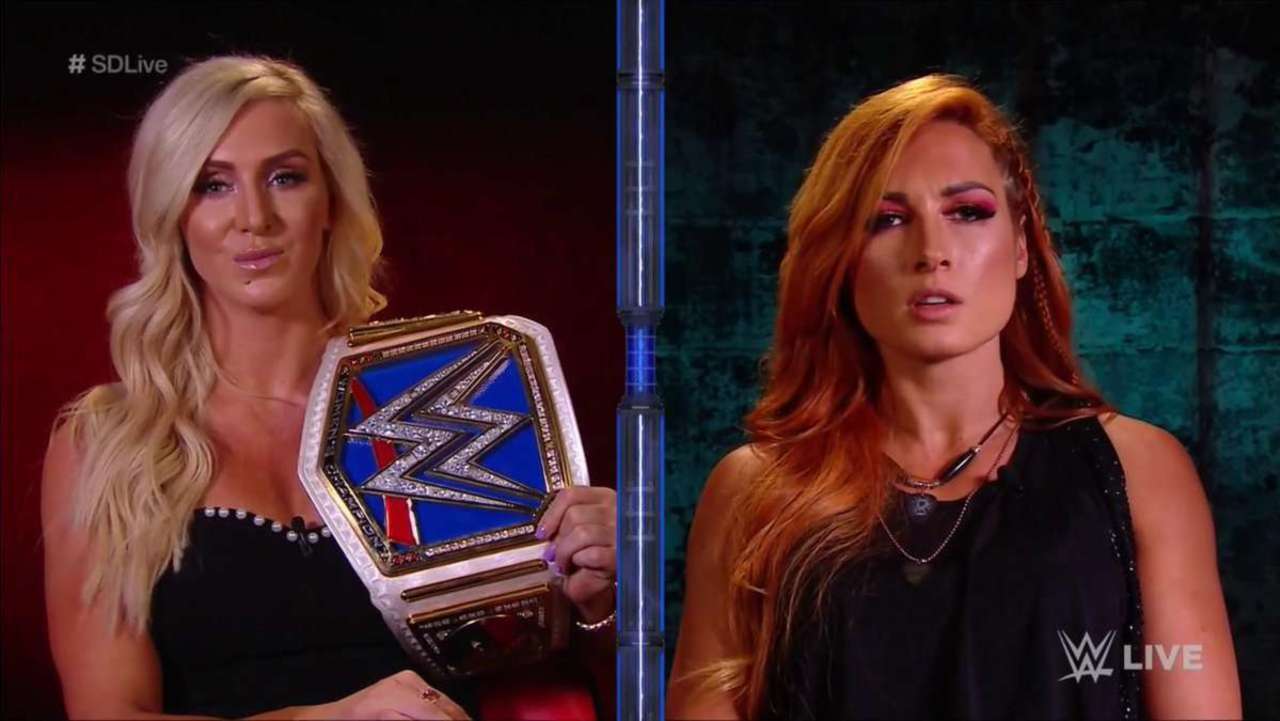 One of the biggest stories coming out of SummerSlam was the complete disintegration of the friendship between Charlotte Flair and Becky Lynch after Flair seemingly stole the SmackDown Women's Championship from Lynch when Lynch seemingly had the match won, but hitting Lynch with Natural Selection for the three count. A furious Lynch knocked out her former friend and left her in a heap. Now, the surface narrative has been Becky turning heel, but the WWE Universe hasn't been cooperating with that narrative, preferring to cheer Becky as the hero of this tale and boo Charlotte as the villain. Are they right or is this another example of fans hijacking the narrative?
Heel!Becky. This is the WWE narrative: Becky was so outraged by Charlotte stealing her moment again, she turned on Charlotte and has repeatedly attacked her former friend from behind, which is certainly what a heel would do.
The pros of this has been Becky's new attitude and her more ruthless approach in the ring. The way she turned was very heelish. To hug your best friend and congratulate her and then slap the taste out of her mouth and beat her up is extremely heelish…or it should be.
The problem is that Becky's reaction is perfectly understandable. Pretty much everyone knows a Charlotte Flair, the favorite that always gets the breaks, whether or not they've really earned it. For Becky, who had worked so hard to earn that title shot, to have Charlotte basically get a shot just for showing up and then stealing the title from her, would've been hard to swallow, especially knowing that you had the match won and your 'friend' not only cost you the title but attacked you and pinned you to win that title.
Heel!Charlotte.  This is the fan narrative: Charlotte is the heel because she didn't have to work nearly as hard as Becky to get that SummerSlam title shot, all she did was show up for work and win one match, while Becky had to beat every heel in the division. Charlotte also seems to have made the decision to attack and pin Becky rather than Carmella. That's an extremely shitty thing to do to someone you consider a friend, especially knowing how hard that friend worked to get the opportunity you stole from her.
Charlotte doesn't help her case by acting like an entitled princess who can't understand why people  don't get why she deserves to always be champion, even when she doesn't. Her derision of Becky as 'insecure' and saying that Becky didn't deserve the title because she didn't win, even though Becky HAD the match won and basically derided and insulted the person she used to call a friend, shows a level of narcissism that's just shy of being a serial killer. It shows that in Charlotte's mind, it's ALL about her and that she's the only one who deserves to be champion and if you're not going to cheer for her and support her, you're nothing to her. This is a woman who will not tolerate her flaws being pointed out, even when she deserves to be called out. That's not much of a babyface.
However, Charlotte's reaction to Becky's comments isn't that uncommon with how other babyface champions have reacted to insults, justified or not. John Cena has been infamous for having similar reactions to being called out, and a lot of women would probably have had similar reactions during a fight with a good friend.
If there is a defense for Charlotte's behavior, it may be that her path to WWE was SO different from Becky's which makes it hard for her to understand why Becky was so upset, but at the same time, she doesn't seem to really want to understand or care. To her, Becky is just jealous and insecure, not someone with a legitimate reason to be angry.
So, who is the real heel here? Well, in the words of Obi-Wan-Kenobi, it depends on your own point of view. Both women have a real claim to be the righteous party in this argument, but it's pretty clear that, at least to most fans, Becky is the hero who struck back at teacher's pet, Charlotte. It remains to be seen if WWE will get on board or stick with their chosen narrative.
---
Always Use Your Head and visit the official Pro Wrestling Tees store for The Chairshot All t-shirt proceeds help support the advancement of your favorite hard-hitting wrestling website, The Chairshot!

---