New Japan Cup: Round 1 Predictions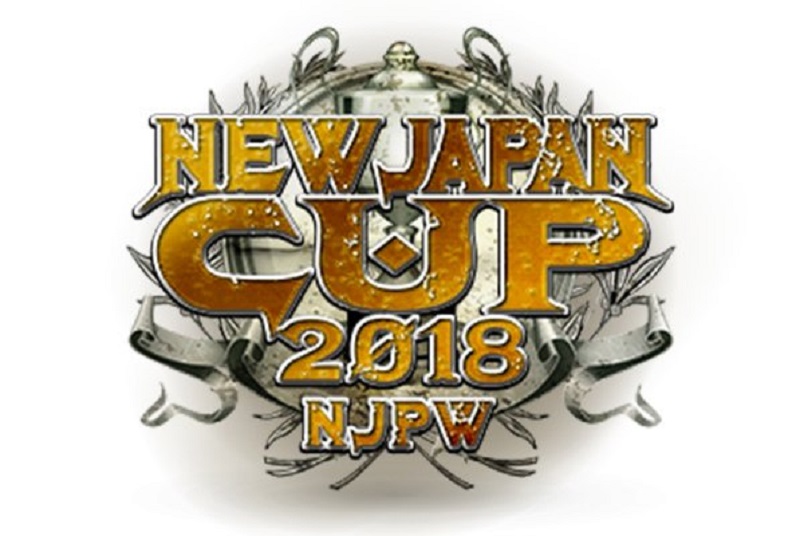 As a continuation to the first preview article, ( See here: http://thechairshot.com/2018/03/new-japan-cup-breakdown/ ), I figured, let's have a little fun with this. Trying to make some predictions for the first round matches, should be fun, as well as, seeing what he second round could look like. Let's take a look at the bracket.
3/9/18
Michael Elgin vs. Tomohiro Ishii
Juice Robinson vs. Yujiro Takahashi
3/10/18
Hiroshi Tanahashi vs. Taichi
Bad Luck Fale vs. Lance Archer
3/11/18
YOSHI-HASHI vs. Kota Ibushi
Tetsuya Naito vs. Zack Sabre Jr
3/12/18
Toru Yano vs. Davey Boy Smith Jr
Chuckie T vs. SANADA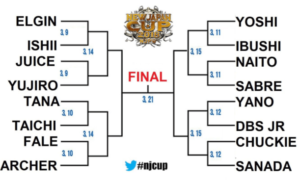 Now that we know the first round matches, I'll give my predictions as to who I think will win these matches by posting what I think the second round will look like.
Second Round Predictions:
Tomohiro Ishii vs. Juice Robinson
Hiroshi Tanahashi vs. Bad Luck Fale
Kota Ibushi vs. Tetsuya Naito
Toru Yano vs. SANADA
While many may think these are the obvious favorites, it's hard to see a path for the other participants. Yes, the New Japan Cup has upsets fairly often, so Tanahashi may get eliminated by Taichi, but I don't think anyone would call that. And yes, Yano has a fantastic ability to pick up at least 1 win in 4 of the last 5 New Japan Cups. So comedy wrestler or not, he's dangerous in tournaments.
What are your predictions for the first round? Let me know in the comments below.
---
Always Use Your Head and visit the official Pro Wrestling Tees store for The Chairshot All t-shirt proceeds help support the advancement of your favorite hard-hitting wrestling website, The Chairshot!

---
Top 5 Matches: Week Ending 5/20/2018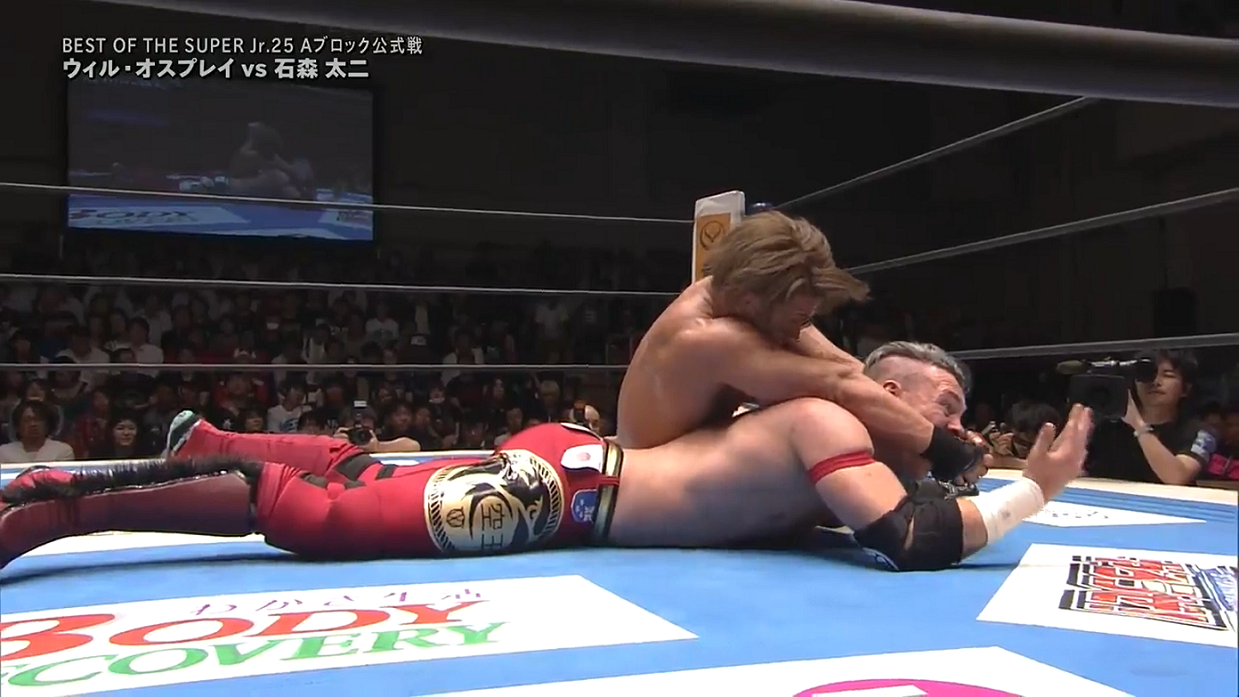 There were a lot matches to watch this week, and a rainy miserable week in Jersey lends itself to catching up on some shows I let slip past the wayside. Even though we've got two tournaments going on in Japan, this was a quality week from most companies. Either way, last week's winner was, Buddy Murphy vs Mustafa Ali 205 Live. The vote was a little close, but the cream rose to the top this time.
Now let's see what matches made the Top 5 this week:
5. ROH: Jay Lethal vs Punishment Martinez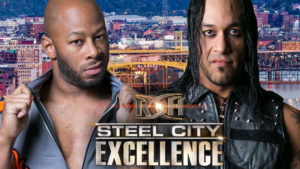 Jay Lethal is on his tour of trying "get his wins back", by challenging people who've recently defeated him.
This match started off shaky with Lethal jumping on Martinez immediately and slipping on the streamers (but saving it) while he goes for seven suicide dives. After that Lethal went after Martinez's knee and didn't really let up.
As the story of the match unfolded, we got to see Lethal start regaining that edge he lost after turning babyface. He focused the knee, put on numerous Figure Four Leglocks and made sure to attack the leg whenever given the chance. Martinez had a few glimmers of offense, but quickly lost any momentum because the knee would prove to be his downfall.
After a few strikes, a timely Lethal Injection picks up the victory for Jay. So that's one loss redeemed, now on to the next.
Rating: *** 1/2
4. MLW: Pentagon Jr vs Rey Fenix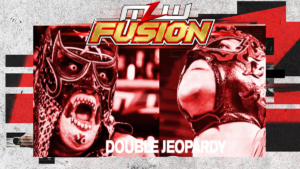 This Double Jeopardy match happened because of Pentagon and Salina de la Renta's tactics against MLW Champion Shane Strickland.
So we get another match between Fenix and Pentagon, and that's not really negative, it is however something we've seen often the last few months. But as always, they deliver a damn good match. Pentagon loves to go to the outside and steal hats, but Fenix's offense looked much better.
The interesting wrinkle right before the match was that Salina de la Renta signed Fenix to her stable, so she won regardless. It did seem like she was a little more invested in Pentagon winning, but she played impartial fairly well most of the match.
Fenix pulled off most of his rope jumping, springboard offense bt he still couldn't finish off Pentagon. After a Fear Factor onto the apron, Pentagon rolled in Fenix, hit his Pentagon Driver, and Fenix kicked out. This just annoyed Pentagon as he hits one more Fear Factor to pick up the pinfall.
Rating: *** 3/4
3. NJPW Best of Super Juniors 25: Taiji Ishimori vs Will Ospreay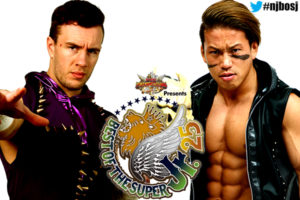 This is Ishimori's second BOSJ. He made it to the semi-finals of his last one before losing to the eventual winner Prince Devitt.
The most refreshing aspect to this match is that Taiji actually focuses a body part. Everything Ishimori did, meant something. Enziguiris that aim for the neck instead of the head, a sliding second rope German suplex, neckbreakers and an assortment of strikes aimed at the problem area. Early on he hits his new finish called Bloody Cross, but Ospreay managed to kick out.
Ospreay continued his Okada style of working from underneath and still finding the resolve to pull off his bigger moves, but he actually falls a little short here. He goes for Storm Breaker, but Ishimori rolls off, hit's a bicycle knee and then a big Reverse Rana. Ospreay has one more flash with a Standing Spanish Fly and goes for the Oscutter, just for Ishimori to catch him and counter it with another Bloody Cross.
Even if he doesn't win BOSJ, this helps establish the Reborn Bone Soldier and gives him a legitimate claim at a title shot.
Rating: ****
Honorable Mentions:
WWE Raw Intercontinental Championship: Kevin Owens vs Seth Rollins (c)
Rating: *** 1/4
NJPW Best of Super Juniors 25: Yoh vs Bushi
Rating: *** 1/4
ROH: Marty Scurll, Hangman Page & Cody vs SoCal Uncensored
Rating: *** 1/4
WWE SmackDown: Shinsuke Nakamura vs AJ Styles
Rating: *** 1/4
NJPW Best of Super Juniors 25: Chris Sabin vs Kushida
Rating: *** 1/4
AJPW: Toyou & Senshin vs Shuji Ishikawa & Suwama
Rating: ***
Lion's Gate Project: Daisuke Sekimoto vs Shota Umino
Rating: ***
2. NJPW Best of Super Juniors 25: Dragon Lee vs Sho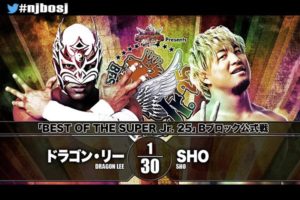 Dragon Lee has proven himself over and over in Mexico, but is slowly gaining more celebrity since Hiromu returned from excursion. Sho on the other hand, is known primarily as the power guy in Roppongi 3k, so having both halves in the tournament will help to flesh them out as characters.
This match went back and forth between a swiftly paced Lucha match, and a strong style Japanese match. Dragon Lee showed more power than he usually does, while Sho kept turning up the aggression. Big moves, nice ways of using the outside of the ring and the apron, just made this match fun to watch.
Given the fact that there isn't a ton of storyline, this was just a well paced tournament classic. After trying it once, but Sho countered, Dragon Lee finally hits his Desnucadora finisher and picks up a well earned pinfall.
BEST OF THE SUPER Jr.25 Bブロック公式戦 SHO VS ドラゴン・リー !
意地と意地のぶつかり合い!試合序盤から互いにフルスロットル!
登録&視聴▷https://t.co/jckInBuX7B#NJPWWorld #njBOSJ #NJPW pic.twitter.com/f9bTFnPi5j

— njpwworld (@njpwworld) May 19, 2018
Rating: **** 1/4
1. Dragon Gate King of Gate Tournament: Kzy vs Ben-K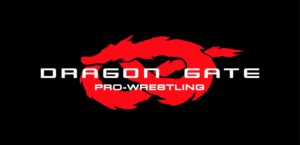 Two of the men that challenged for the Open the Dream Gate championship earlier in the year, and both carrying gold of their own in the tag team and trios divisions.
So sufficed to say, these are up and coming stars for Dragon Gate, and this match proved it. The pacing was fairly high energy the entire time, and did wonders for Ben-K, since it protected his Ben-K Bomb.
A big running shoulder tackle sent Kzy flying, and Ben-K showed off a lot of technical and power ability, where Kzy was the quicker more opportunistic one. La magistral pin attempts, frog splashes and DDTs weren't enough to put down Ben-K. As the match was coming to an end, Kzy did his best Hiroshi Tanahashi impression and hit a Swanton Bomb followed immediately by a Frog Splash, but Ben-K kicks out right as time expires.
Even though the match ends in a draw, it was exciting, well paced and did wonders for both men. In no way does the match feel incomplete with no definitive finish, especially since both men are faces, so it plays nicely.
Rating: **** 1/2
Now I feel like people will sob since nothing made the Top 5 from WWE so god forbid the computer would need to be used for something beyond porn, Twitter and Facebook. But as I usually say, when you have tournaments in other companies, their quality will go up, as compared to a usual television match. It's not like WWE had nothing good, but that's the beauty of their being more wrestling available than just what you get from one company.
Either way, I'm gonna go with my rankings for this week and vote for, Kzy vs Ben-K Dragon Gate. The match was fantastic, works well for two rising stars and adds some more suspense to the A Block since 1 point each makes the standings less swingy.
So if you want to cry about WWE not making it, or need to learn how to use a browser for more than porn, shoot me an e-mail at andrewbalaz@thechairshot.com – but regardless, make your opinion heard and Always Use Your Head.
---
Always Use Your Head and visit the official Pro Wrestling Tees store for The Chairshot All t-shirt proceeds help support the advancement of your favorite hard-hitting wrestling website, The Chairshot!

---
The Case For Ronda Rousey To Lose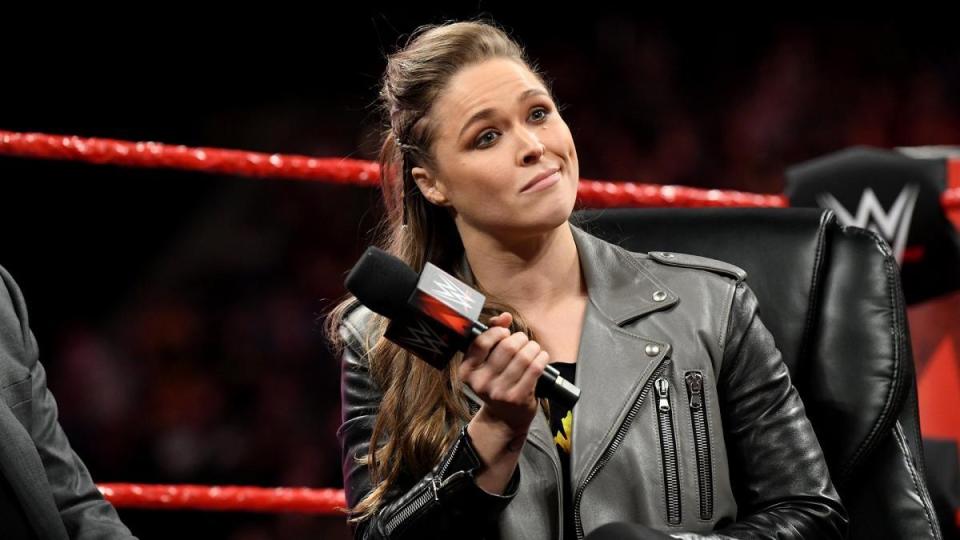 "Rowdy" Ronda Rousey may be one of the hottest commodities in wrestling right now but she should lose her first title match.  I know this is a very hot take but I think the best thing the WWE can do for Rousey's character development, if she plans on joining the roster full time, is to lose to Nia Jax at Money in the Bank. I'm not saying by Pinfall or Submission, as that could hurt her character, but a well executed DQ finish. More on that later.
If, and most likely, when she beats Nia at Money in the Bank, she would become the third fastest WWE SuperStar to win a premier title at 141 days. The fastest being "The Dirtiest Player in the Game", Ric Flair. He accomplished this feat at the 1992 Royal Rumble by eliminating Sid Justice and becoming the only one to win the Heavyweight strap by doing so. This was 113 days after he debuted but "The Nature Boy" was a 9 time Heavyweight champion at this point, 8 times in the NWA and 1 WCW reign. She has her accomplishments to this point, former UFC/StrikeForce Women's Bantamweight champ and two Olympic medals, but this is Professional Wrestling. As much as I like "Rowdy" Ronda, she is not even on the same playing field as Flair was when he earned The Strap so quick. If Rousey beats Nia Jax it would slot her between Sheamus, at 116 days, and Brock Lesnar, who at 126 days beat The Rock at SummerSlam '02. She and Lesnar have similar pedigrees, but the difference is we actually saw something in the ring from Lesnar first. All we have gotten from Rousey is a gimmick match at WrestleMania, which was great by the way but a gimmick still, and NO singles matches. Don't get me started on the mic skills.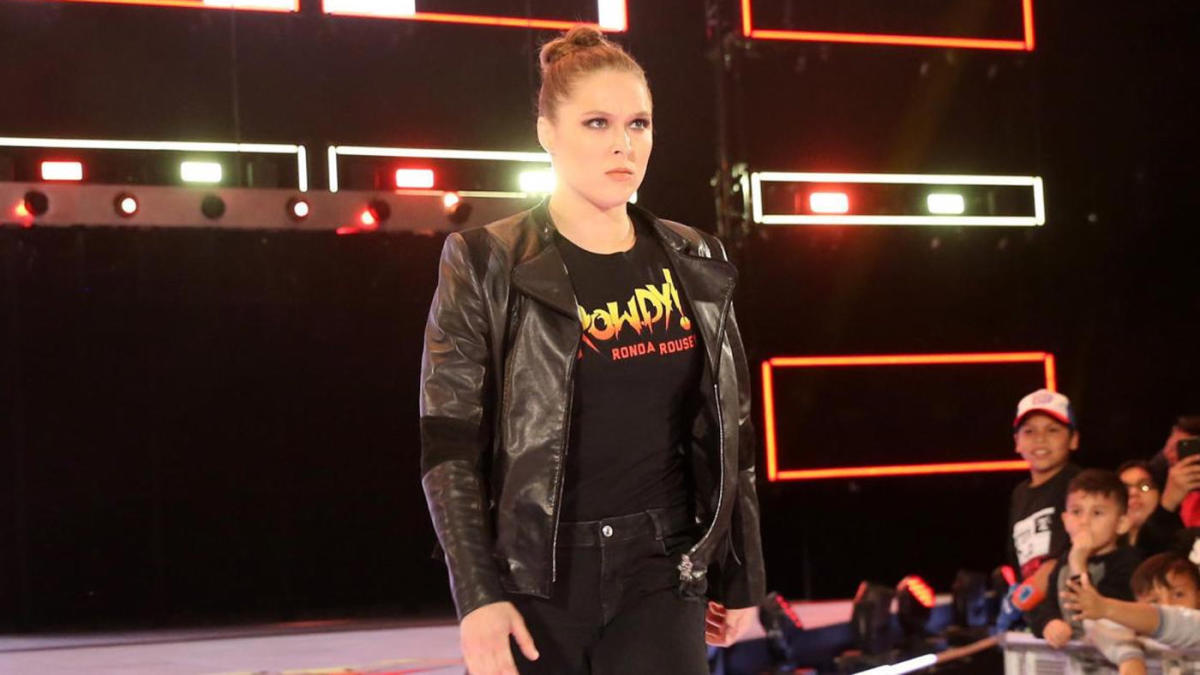 I think the only way to end this and still leave credibility for Ronda Rousey's character is to have her loose by DQ. Be it by Alexa Bliss having a "Moment of Bliss" and trying to regain the trust of Jax after the "bully angle' or whatever the "Road Dogg" throws together over there at Titan Towers.With this angle we would get the hype, like we have had with the Styles/Nakumara feud of late, and they could even finish in a cage match at Extreme Rulez. Imagine "Rowdy" Ronda Rousey winning her first WWE Women's Title in the cage. That would make for good TV.
But we won't get this. The same "Marks" who BOO Roman Reigns will cheer to the high heavens when Ronda wins from a premature, undeserved push. Roman deserves it. He has been around for awhile now and even came up through the NXT system. But because he comes from a wrestling family, The Anoa'i Dynasty, and has the proverbial "Machine" behind him the fans don't give him the time of day. Or, maybe it's because he falls in the "MAN" category (more on that here)  That's a discussion for another day. We will most likely see her become a Brock Lesnar type champ, with part time appearances and this guy as her mouthpiece.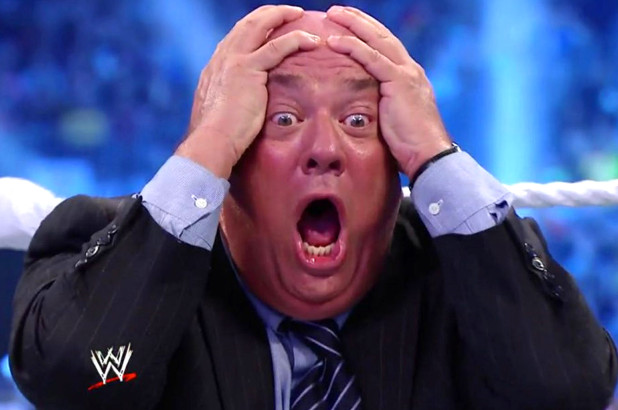 Make sure to tell me what you don't like about my opinion on TWITTER @james_callear
---
Always Use Your Head and visit the official Pro Wrestling Tees store for The Chairshot All t-shirt proceeds help support the advancement of your favorite hard-hitting wrestling website, The Chairshot!

---
What Happened To The Heels?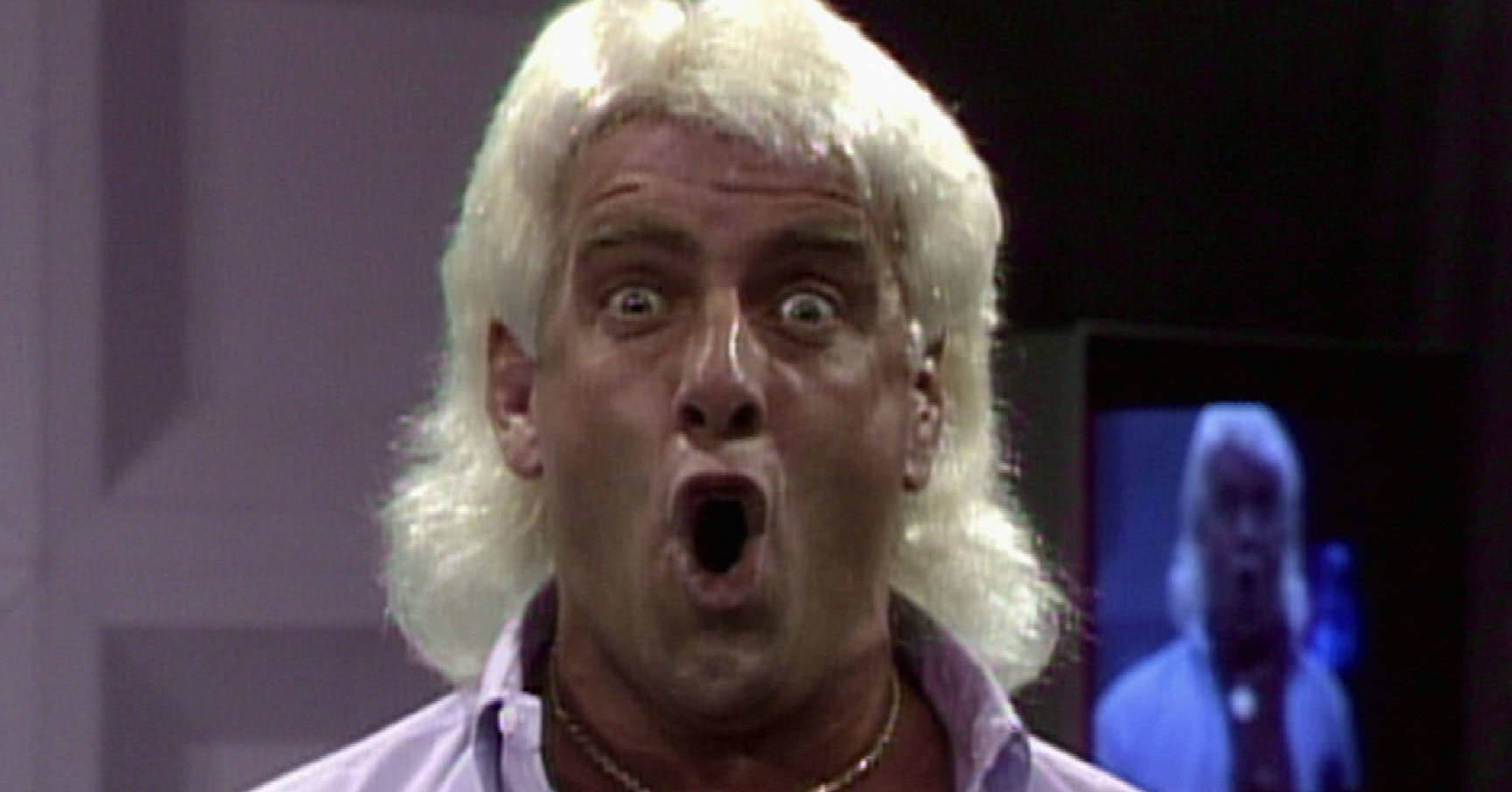 Where have all the good heels in professional wrestling gone? Why aren't there characters like the ones from my youth that struck fear in me while watching the NWA on Saturday mornings with my father?
Granted, I am a bit older than I used to be and I know what professional wrestling is now as opposed to being seven years old. Still, the heel wrestler has been eliminated like the "Loser Leave Town" matches from the days of territorial promotions.
After finally watching ESPN's 30 for 30 documentary on Ric Flair, it has occurred to me there will never be a heel as solid as the "Nature Boy" and a generation will never know what "real" wrestling was about.
I will need a moment of silence to get over this pain I feel.
Back in the day, when Kayfabe was alive and well, Kevin Sullivan terrorized my mind at night with his cryptic messages on Championship Wrestling from Florida. The Wild Samoans scared fans in the stands at Madison Square Garden. Gary Hart and his band of Japanese heels proved to be evil. They were just a few of the "bad guys" fans hated with a passion. There was no blurred line. Heels were hated, babyfaces loved. It's a phenomenon that is scarce in WWE or TNA or even ROH.
We can thank Vince McMahon for that and the creation of Sports Entertainment. The name on the marquee used to be "wrestling" and that is what superstars did, helping to create my childhood memories of Dusty Rhodes and Sullivan, Dory Funk, Jr. and Jack Brisco.
Blake Oestriecher of Forbes.com wrote a story recently about the deficiency of heels in WWE. He makes a valid point, addressing the issue of fan support for the bad guys while the scales are tipped toward the babyfaces on both Monday and Tuesday nights. This would never have been the case if McMahon had just let wrestlers wrestle and honored the traditions of 1970s grappling.
Those days are gone forever.
"Overall, WWE has a lot of depth on the heel side. There are quality villains on Raw in the form of Kevin Owens, Sami Zayn, Baron Corbin and Jinder Mahal and on SmackDown with guys like Shinsuke Nakamura, Samoa Joe, and The Miz," Oestriecher writes. "It's not the number of heels that is the issue. Rather, it's WWE's presentation of those heels and the creative team's inability to establish them as bona fide superstars in that role that have really hurt the quality of WWE's programming."
Oestriecher hits it out of the park with that one paragraph.
Mahal is as close to a throwback heel you will find in WWE. His look, his gimmick, the venomous dialogue he spews and takes heat from the fans. It's a perfect combination. Mahal, who has become a fringe main event star, would be successful in the 1980s NWA with Rhodes championing the cause of fighting good versus evil.
Other than the former WWE champion, who else besides Brock Lesnar, who is back hibernating with the Universal Title under his pillow, is there to fill that role? Even Lesnar, who by all accounts is a heel based on his gimmick, his look, and his mouthpiece Paul Heyman, is cheered simply because of size, power and his ability in the ring.
"Now, with Brock Lesnar, who is widely viewed to be WWE's No. 1 heel, apparently not set to wrestle again until at least July, WWE finds itself with a gaping hole on the heel side of Raw," Oestriecher adds. "There is not one particular thing that will make up for the loss of Lesnar, who many still consider to be WWE's biggest draw, and doing so on Monday nights won't help the blue brand."
This might be a case of fans learning to deal with deficiencies in booking, that creative writers don't see three steps in front of them and the bad guy is really the good guy and the good guy is really bad because he doesn't have the qualities fans want in today's business. If that is the case, then why is Roman Reigns so hated by the wrestling community?
That's another column for another time and place.
No matter what WWE does to try and correct its problem, there will never be a viable solution. The present and future dictate the company sticks to the script of uneven booking. And until the problem is eased – not fixed – we will all wonder whatever ever happened to the "real" heels of professional wrestling?
---
Always Use Your Head and visit the official Pro Wrestling Tees store for The Chairshot All t-shirt proceeds help support the advancement of your favorite hard-hitting wrestling website, The Chairshot!

---