Leaping Through The Network: WrestleMania 17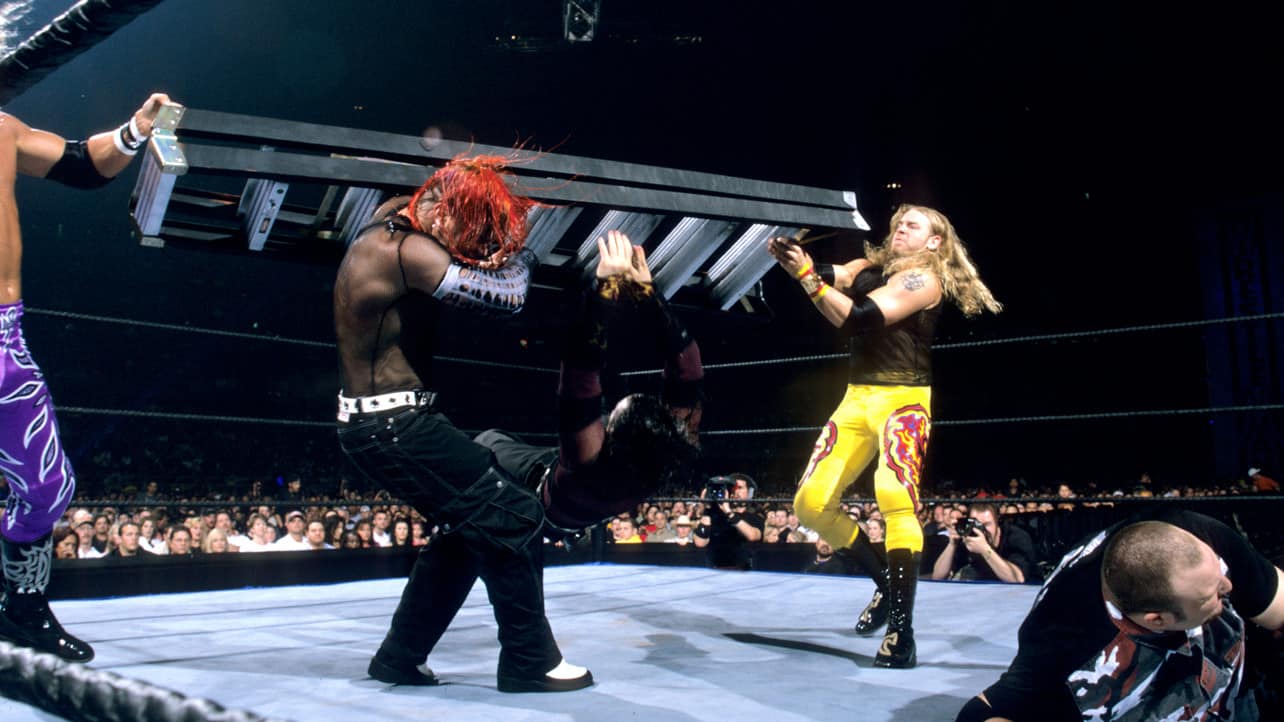 It's that time again people. Time to put the 'Flashback Friday' into Flashback Friday and leap back and forth throughout the WWE Network's timeline randomly going from pay per view to pay per view and from show to show.
Now before we go anywhere I have a confession. I can leap through the timelines fine and dandy. Thing is, the laptop I'm working with didn't. Long story short I leap forward or back in my own timeline and I have deadlines. So the format here will be slightly different although if you prefer this version, Tweet me (@Callaweasy2220) and let me know.
Now that's out the way. This is due to go out on WrestleMania week. It seems wrong to cover anything other than a WrestleMania so I made sure this leap landed on a WrestleMania. And I did. By luck I landed on a WrestleMania that is not only looked at as on of the best WrestleManias ever but as one of the best WWE Pay Per Views and for that matter one of wrestling's best ever pay per views. So no pressure. But is one of the best? Only one way to find out.
---
WrestleMania 17 (April 1 2001)
We open with a video package showing us how WrestleMania is a legacy throughout the ages and is watched across the world. Although if anyone knows how the couple in the car got a TV to work do let me know.
Chris Jericho vs William Regal [Intercontinental Title]
JR says these two mix like wool and water and while I don't fully understand the phrasing, I do get what he means. It's easy to put two technical wrestlers together and expect a good match. This is a good match but to say it's two technical wrestlers really is an over simplification. Jericho is the high flying and speedy wrestler with a Japanese and Mexican base. Regal is catch as catch can, pick a body part and work it. As a result there is a clash of styles here. Doesn't make this a bad match though. Regal spends most of the match on offence working on Jericho's shoulder while Jericho fights back with Dropkicks and a Plancha before winning almost out of nowhere with a Lionsault.
Winner: Chris Jericho (Still Intercontinental Champion)
Backstage, Shane McMahon arrives and Bradshaw discusses Texans in sport.
Faarooq, Bradshaw & Tazz vs Val Venis, Bull Buchanan & The Goodfather
It's easy to do height jokes with Tazz but he just looks tiny here. Tazz spends most of this taking punishment before tagging in Bradshaw who hits Val with a Fallaway Slam and teams with Faarooq to hit a Double Spinebuster. Bradshaw avoids a Ho Train and smashes Goodfather with a Clothesline From Hell for the three count. A nothing match.
Winners: Faarooq, Bradshaw & Tazz
Backstage, Trish Stratus pushes a drugged up on pills, Linda McMahon and Stephanie McMahon tells Trish she wants Champagne, Strawberries and ice crushed with the back of a spoon to celebrate with later.
Kane vs The Big Show vs Raven [Triple Threat Match for the Hardcore Title]
Fairly quickly this match spills through the crowd and to the back and the usual crop of weaponry mesh fences, baking trays, glass windows. Raven at one point makes a getaway on a golf buggy that Show climbs onto the back off. Kane chases him in a second buggy only to find Raven has crashed his. The fight to the entrance stage and Show attempts to Gorilla Press Raven but Kane boots Show sending both men crashing through the stage. Kane dives at Show with an Elbow Drop and wins the title.
Winner: Kane (New Hardcore Champion)
Backstage, Kurt Angle watches last weeks Raw and questions if a tap out is official if it occurs after a match.
Eddie Guerrero vs Test [European Title]
I liked this one. Big man Test hit big moves like a Pump Handle Slam and a couple of Powerbombs while Eddie attempts Hurricanrannas uses Perry Saturn as an accomplice in his cheating in between working Test's knee. Turns out cheating wins when Dean Malenko distracts the referee allowing Eddie to win after he hit Test with the title belt.
Winner: Eddie Guerrero (New European Champion)
Backstage and Mick Foley says that despite Vince McMahon embarrassing him, beating him and firing him he plans on calling the match down the middle.
Kurt Angle vs Chris Benoit
Ah. The elephant in the room. The guy considered persona-non-grata in WWE and not just because he had the charisma of a house brick. I knew sooner or later we'd get to him. He appeared at a lot of events and he will show up on these reviews a fair bit. I chose to think of and remember him as he is here, a damn fine talent in the ring who may have been one of the all time best. I get that there are others who don't see him like this. If there are people offended by him, Tweet me (@Callaweasy 2220) and tell me. I can refer to him from here on as The Canadian Wrestler.
I'm guessing this match is what WWE were expecting with Jericho vs Regal. This really is two damn good technical wrestlers with submission finishers matching each other hold for hold and move for move. That said, this does have some out of the ring brawling. I struggle to find fault here. Every Belly To Belly Suplex is crisp, every submission is expertly applied. At one point Angle taps to the Crossface but the ref is down so it doesn't count. Angle gets the win following a Roll Up with a hand full of tights. So much for the submissions then.
Winner: Kurt Angle
Backstage, Kamala has invaded William Regal's commissioner's office and Regal is miffed by the idea that Kamala wants Regal to rub the moon painted on Kamala's belly. So Regal tells Kamala to bugger off. I love this Regal.
Benoit attacks Angle and puts him in the Crossface. Kurt taps out and again it doesn't count.
Chyna vs Ivory [Women's Title]
What can I say here? It's an odd thing to do. I mean, the storyline to this is that Chyna suffered a neck injury in late 2000, she exacerbated it in a match with Ivory at the Royal Rumble in January and this is her big comeback. It's all well and good until Steve Austin who, as I'll probably cover later, was out for the best part of the last year due to a genuine neck injury. It's either odd, bad taste or whoever booked wasn't paying attention.
What makes it worse is that Chyna is huge in comparison to Ivory and she dominates about 95% of the match and I find it hard to get behind 'the good guy' if they are that dominant. Chyna wins after a Gorilla Press Slam and leans on Ivory for the cover.
Winner: Chyna (New Woman's Champion)
Backstage we see Vince McMahon with Linda McMahon, Trish Stratus and Stephanie McMahon. Nothing is really said or done here.
Shane McMahon vs Vince McMahon [Street Fight Match]
The story to this is that Vince wanted a divorce from Linda who fell into a catatonic state and was over medicated to the point she's basically comatose. With Linda basically out the way, Vince had an affair with Trish. Stephanie didn't like that and, long story shorter, Trish and Vince had a sort of break up. Vince then made Trish beg like a dog and now they're back together and Stephanie has someone to talk down to. Oh yeah, Shane. He's angry at Vince for everything Vince has done to his mother. The WCW thing was added at the last minute and it is something that was a huge deal at the time but means pretty much nothing these days.
If the Hardcore Title match was done for the comedy, this is the polar opposite. This is the basic fayre of Shane diving off and through stuff, Vince bleeding and looking evil and McMahon over booking.
Trish turns on Vince and gets a pretty big pop but the pop when Linda rises from her chair to kick Vince in his baby maker is MASSIVE. Foley calls it down the middle, like he said he would, as he pummels Vince in the corner before Shane pushes a trash can in Vince's face and gets the pinfall following a Van Terminator/Coast To Coast
Winner: Shane McMahon
We see footage of Kevin Kelly talking with Matt & Jeff Hardy during a signing at Axxess last night. They talk about the dangers of the upcoming TLC Match but it must be a bit disappointing if you were at that signing. There you are waiting for ages to meet The Hardyz and instead of getting to talk with your heroes, they sign a card and you get nothing else because they are too busy talking to Kevin Kelly.
Edge & Christian vs Matt Hardy & Jeff Hardy vs Bubba Ray Dudley & D Von Dudley [TLC Match for the Tag Team Titles]
I admit I'm slightly glad about the forced change of format because I don't need to call everything that happens here. I think it's matches like this, and for that matter the rest of this card, that make WrestleMania what it is today, huge spectacle matches where the athletes involved put everything on the line for a title or a 'WrestleMania Moment'.
The big moment here is THAT Spear. Jeff Hardy hangs from the title belts like a pinata with no ladder below him only for Edge to climb a ladder in the corner and Spear the bejesus out of him with a near twenty foot drop. Edge and Christian win this by climbing the ladder and taking possession of the titles. Nothing I type here will properly do this match justice other than GO AND WATCH THIS!!!
Winners: Edge & Christian (New Tag Team Champions)
We see highlights of Axxess. Nothing to add here, you'll probably see a modern version of this package at this year's Wrestlemania.
The Gimmick Battle Royal
Iron Shiek, Repo Man, Jim Cornette, Sgt Slaughter, Michael Hayes, Bushwhacker Butch, Nikolai Volkoff, Kim Chee, Brother Love, Duke Droese, Hillbilly Jim, Bushwhacker Luke, One Man Gang, The Gobbly Gooker, The Goon, Doink, Tugboat, Kamala and Earthquake compete here and I love this. This is how to celebrate the stars of yesteryear without taking spots on a card from someone who has competed for the company all year. It's quick, painless and fun.
Winner: Iron Shiek
The Undertaker vs Triple H
Guess who wins?
This is two icons of WWE going at it on the biggest show of the year at a point that The Streak wasn't really a thing. Plus it has that shot of The Undertaker on his motorcycle speeding down the isle. This match had everything you would expect near falls. brawling through the crowd, ref bumps. I could gripe about camera angles and how long an Elbow Drop should keep someone down for but it's not worth it. Undertaker wins when he turns a Ten Punch into a Last Ride.
Winner: The Undertaker
Steve Austin vs The Rock [WWE Title]
The story to this is simple. Austin was out from November 1999 until October of 2000 due to a genuine neck injury and wants to cement his comeback by wining the WWE Title. Meanwhile Rock has it and wants to keep it. Both men want to be the very to man in the business. Simple but effective.
This is a No Holds Barred match which means no ref bumps needed here. Main Events in this era featured more brawling and wrestling. The story of the match is really good with both men doing anything they can to win. Vince McMahon even comes down for a closer look. Or help Austin? Austin? Steve Austin? The same guy he's had a long running rivalry with since 1998? Yes indeed he was here to help Steve Austin. It confused a lot of people. Some thought Vince had turned good, some still cheered Austin anyway as this all happened in Texas, Steve Austin's home state. The finish is slightly odd as Austin wins the match and the title, not with the Stunner (his usual finisher) but by mashing The Rock repeatedly with a chair.
Winner: Steve Austin (New WWE Champion)
After the bell Steve Austin and Vince McMahon shake hands to confirm their new allegiance and we're out.
Post Show: Yes this is perhaps the best WWE show ever. This show has it all Retro, Hardcore fun, a Hardcore brawl, women, TLC High spots, Icon vs Icon. It could even be argued that this is the blueprint for every WrestleMania since. Every Money In The Bank Match or every multi man Ladder Match for the Intercontinental Title can be traced back to the TLC. Every Andre The Giant Battle Royal is just the Gimmick Battle Royal with the current roster. Every match on the show was a good match. Yes I can pick holes in styles that don't mesh and faces dominating over the bad guy but it's just minor nit-picking. Jericho vs Regal was a good match and the worst on the show only lasted a few minutes at most and were inoffensive. This will go down as a great show.
Match of The Night: There were a few good matches on this show but the best, for me, was the TLC Ladder Match. Six men played their parts and put their bodies on the line just to give a WrestleMania Spectacle. As I said earlier, go out of your way to watch this one.
MVP: Steve Austin. The show is all about the climax to his comeback and to come back from a serious neck injury that should have ended is career and to do that twice and go on to become the WWE Champion is amazing.
Rating: 8/10
And that was WrestleMania. Perhaps the best show in history. So it's downhill from here, sorry about that. If you want to talk about wrestling, the new format or The Canadian Wrestler, Tweet me @Callaweasy2220. Time to leap to the next one, after WrestleMania 17, I hope it's good. #UseYourHead
"I knew this guy was going to flip out sooner or later. He's laid Shawn Michaels out!"
Oh boy.
Chairshot Radio: Classic Shane Douglas Interview [072721]
ECW icon "The Franchise" Shane Douglas joins Greg DeMarco and Patrick O'Dowd for this classic interview!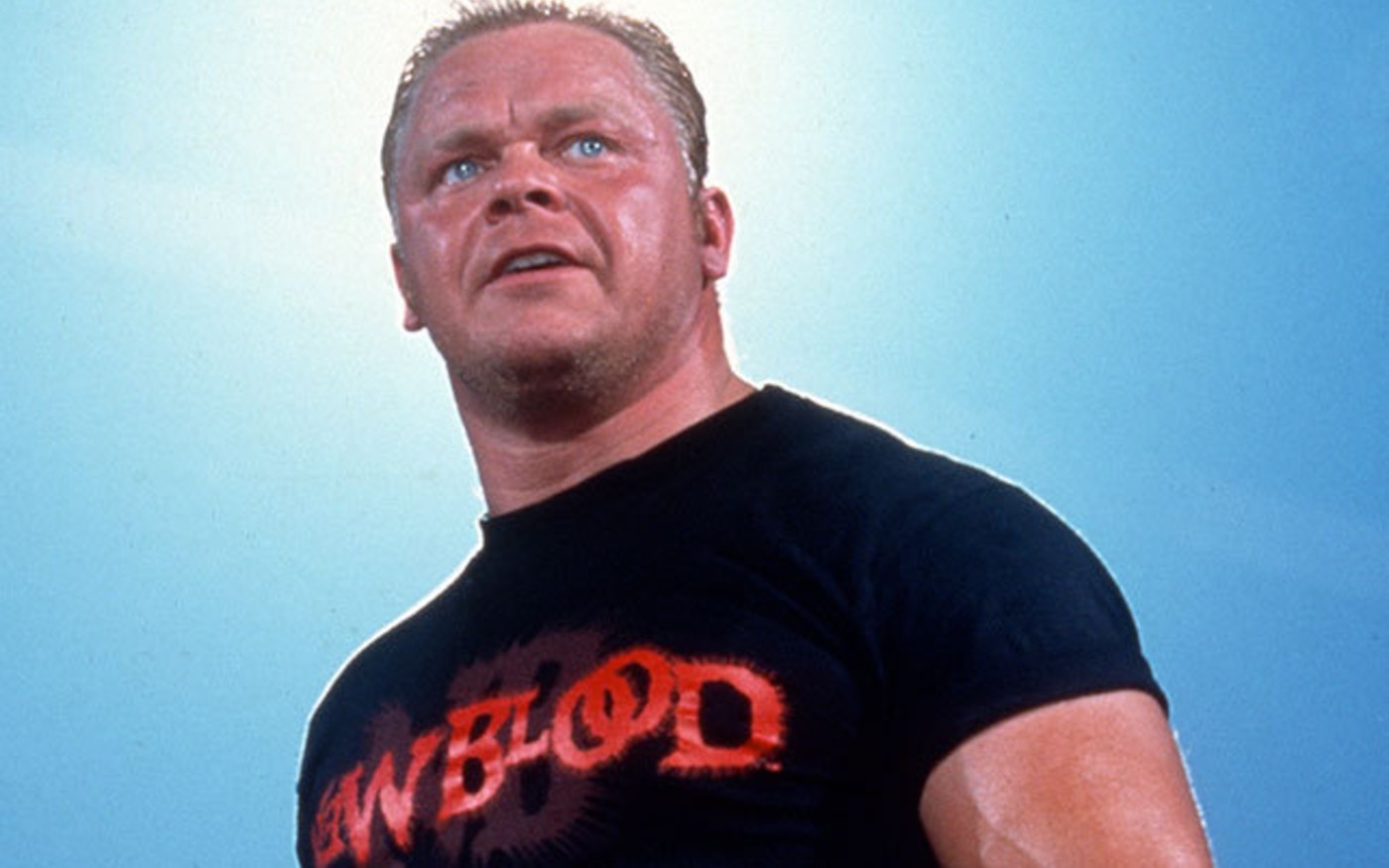 ECW icon "The Franchise" Shane Douglas joins Greg DeMarco and Patrick O'Dowd for this classic interview!
Powered by RedCircle
Today's hosts Greg DeMarco (@chairshotgreg) & Patrick O'Dowd (@wrestlngrealist) sat down with ECW legend Shane Douglas for an amazing 2012 interview that was slated for 10-15 minutes and went 45, all thanks to the engaging attitude of "The Franchise."
Shane talks about his relationship with Ric Flair and how it got there.
A discussion around Shane Douglas throwing down the NWA Worlds Heavyweight Championship, how it came to be, and how he really didn't want to do it.
Shane provides the background and details for his ECW reunion events (at the time).
All this and more with legendary wrestling figure "The Franchise" Shane Douglas!
About Chairshot Radio
The rebirth of Chairshot Radio will see a rotating cast of hosts delivering you a new show EVERY WEEK DAY. Sports, Entertainment and Sports Entertainment is the umbrella under which we seek to invade your earballs. So sit back, relax and LET US IN…
Your Weekly Chairshot Radio Schedule:
Monday – Patrick O'Dowd & Big Dave Ungar
Tuesday – Greg DeMarco and/or PC Tunney
Wednesday – Miranda Morales & Greg DeMarco
Thursday – Rey Cash & Mags Kirkby
Friday – PC Tunney
For the latest, greatest and "up to datest" in everything pro wrestling, sports and entertainment head to TheChairshot.com and remember to ALWAYS #UseYourHead.
About the Chairshot Radio Network
Created in 2017, the Chairshot Radio Network presents you with the best in wrestling and wrestling crossover podcasts, including POD is WAR, Women's Wrestling Talk, Chairshot Radio (daily editions), The #Miranda Show, DWI Podcast, the Babyface Heel Podcast, Badlands' Wrestling Mount Rushmores, The Outsider's Edge, Bandwagon Nerds, 3 Man Weave, Five Rounds, Turnbuckle Talk, The Reaction and more! You can find these great shows each week at theChairshot.com and through our distribution partners, including podcasting's most popular platforms.
---
The Chairshot Radio Network


Your home for the hardest hitting podcasts and radio shows!
Listen on your favorite platform!
iTunes  |  iHeart Radio  |  Google Play  |  Spotify
Listen, like, subscribe, and share!
---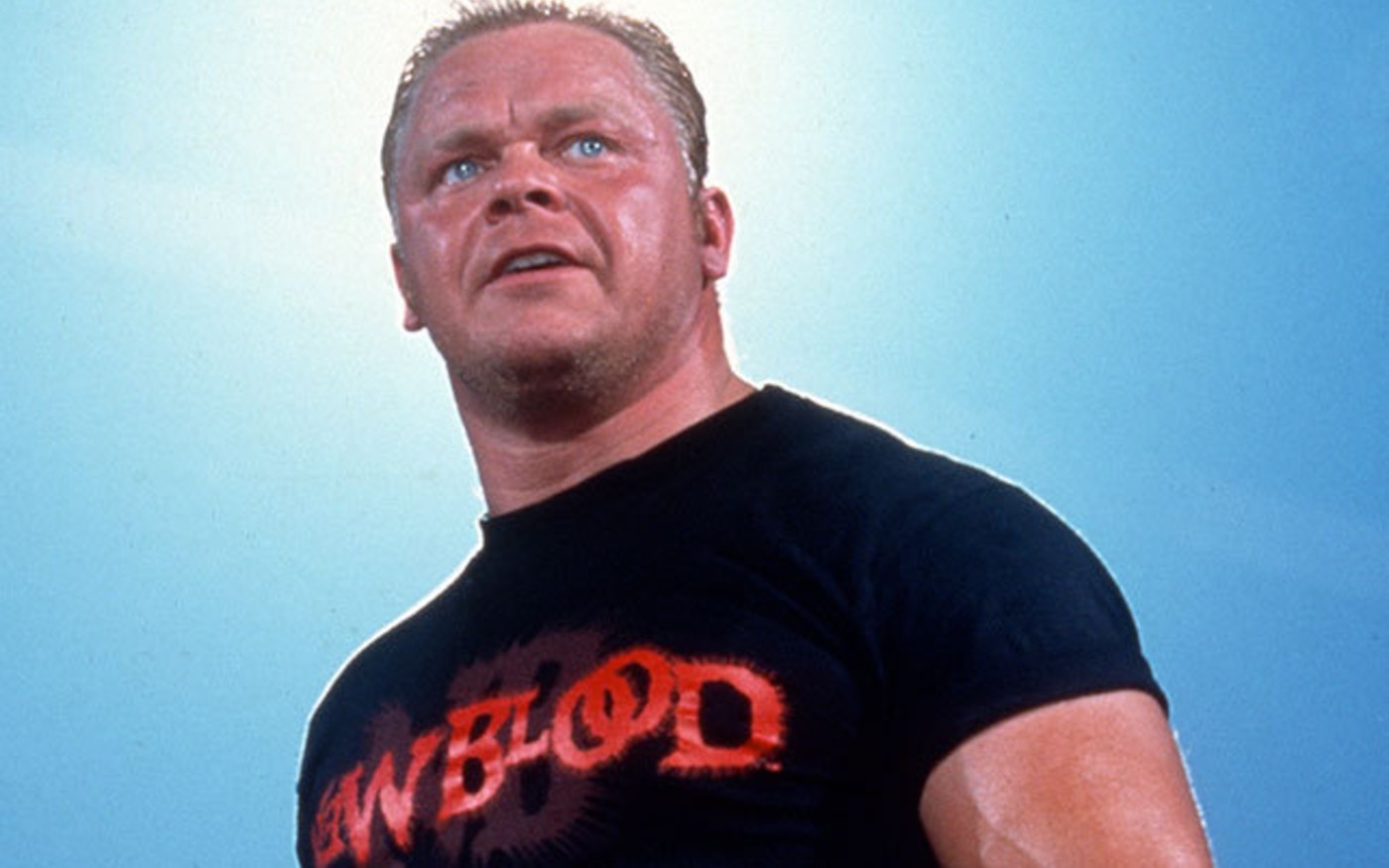 WWE's Top 50 Tag Teams – Was it Right?
Rob applies some of his genius in breaking down the hits, misses and which one WWE got exactly right on their Top 50 Tag Teams list. Check it out!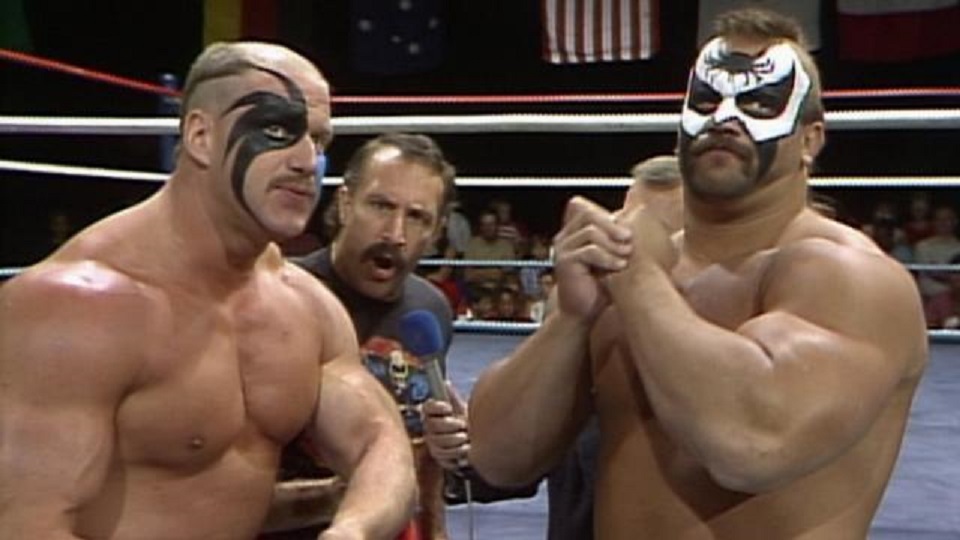 A few weeks ago the WWE began releasing their Top 50 tag teams in history, and now that the full list is out there I thought it would be a good time to reflect on it a bit.  Lists are subjective of course, but as is usually the case there were some choices made here that were flat out head scratchers.  Some too high and some too low.  And there was one in particular that was just right.  So to sum it all up in one question:
Who got robbed, who got hooked up, and who was just right?
Robbed:  The Usos
How could the number seven spot be a disservice?  Well, let's see.  Jimmy and Jey have been together longer than Edge & Christian (4), The Hart Foundation (3), and even the New Day (1).  They were in the WWE longer than The Legion of Doom (6), and the Dudleys (5).  And they have more titles than the LOD or the Harts.  They also have more memorable matches than the Harts or LOD did in the WWE.  And they assuredly faced stiffer competition than the LOD did during their time there.  When you add all that up you can definitely make a case for them being as high as number 2, and I'd say they should be no lower than 4th behind New Day, the Dudleys, and the Hardys.
Hooked Up:  The Legion of Doom 
Hawk and Animal are to this day my favorite tag team ever.  That being said, there is no way on God's green earth that their time in the WWF can be considered anything close to their best years.  By the time they arrived in the WWF in 1990 they were already past their peak as their best years were spent in the AWA, NWA, and Japan.  The only thing they did more in the WWF was win world titles (two vs one apiece in the NWA and AWA).  Putting them at number 6 is clearly a pander to old guys like me who saw them in their prime but trust me, I would have totally understood if they'd been like number 20 instead.
Speaking of guys who wore facepaint and all black…..
Robbed:  Demolition
As much as Hawk and Animal were my favorites, Demolition was the opposite.  Look, they were obvious knockoffs of the Road Warriors and as a big Road Warrior mark I was not here for them.  But that doesn't mean they didn't have the better WWF career.  In four years together they had three title reigns, which was unheard of at that time, including the longest reign ever until New Day broke it in 2016.  From WrestleMania IV through Summerslam 1990 Demolition held the tag team titles for 698 out of 883 days, 79 percent of the time.  But once Hawk and Animal finally came to the WWF their usefulness ended and they've been cast into the dustbin of history.  And while that was kind of the point of their whole existence it's not fair to these guys who beat every team in the division over a three years period to treat them as if they were together for six months or something.  Number 11 is just too low.
Hooked Up:  The Rockers
Putting them at 14 is clearly a nod to Shawn Michaels and his post Rockers career, because it damn sure can't be about what they did as a team.  In three and a half years they officially won zero championships and were basically a .500 team who were there to put over the top teams of the moment while getting enough wins to stay relevant.  Yes they were the most talented team of their time but they were never booked as more than guys to make someone else look good then lose.  Is that worthy of recognition?  Sure.  Is it good for being in the top half of the top 50?  Yeah.  But number 14, ahead of teams who won multiple championships?  Nope.
Speaking of which….
Robbed:  The Smoking Gunns
Billy and Bart Gunn were together for three years and won the tag titles three times, and they've seemingly been banished to the Shadow Realm because Billy went on to bigger and better things as part of DX and Bart made the mistake of winning the Brawl for it All.  They're listed at number 47 behind multiple teams who had fewer reigns and/or weren't together as long.  Should they be ahead of the Rockers?  I don't know about that but the gap should definitely be a lot smaller than 33 slots for sure.
Hooked up:  The Mega Powers
Another reward for two guys for their singles careers.  Hulk Hogan and Randy Savage are of course two of the biggest icons in wrestling history, but they teamed up in a proper tag team match a whopping two times.  That's it.  Need I say more?  To be honest they shouldn't even be on the list at all.
Robbed:  The Bar
In a little over two years Sheamus and Cesaro were champions 4 times between Raw and Smackdown, worked three WrestleManias and beat a Murderers Row of opponents – New Day, the Usos, Seth Rollins and Dean Ambrose, the Hardys – so putting them at 28 behind several teams that did less like the Steiners or teams that never really competed in the tag division like the aforementioned Mega Powers is a joke.
Just Right:  The New Day
Number one was correct.  Over ten times as champions across both Raw and Smackdown and they've faced everyone along the way from the Usos to the Bar to Harper and Rowan to the Hurt Business to Gallows and Anderson to the Lucha Dragons and more.  They've been in some of the most spectacular matches ever with those guys and the other teams like the Street Profits, Cesaro and Tyson Kidd, and the Shield.  They've been together for almost seven years now and became a big enough act to launch one of their members to a World Title victory at WrestleMania 35.  No tag team has accomplished more at any level as a unit in wrestling history, let alone the WWE.  When you sit down and really think about it there is no debate whatsoever.  This was the most important pick of the list and they nailed it.