3 Stars Of The Night: WWE Smackdown Live (6/12/18)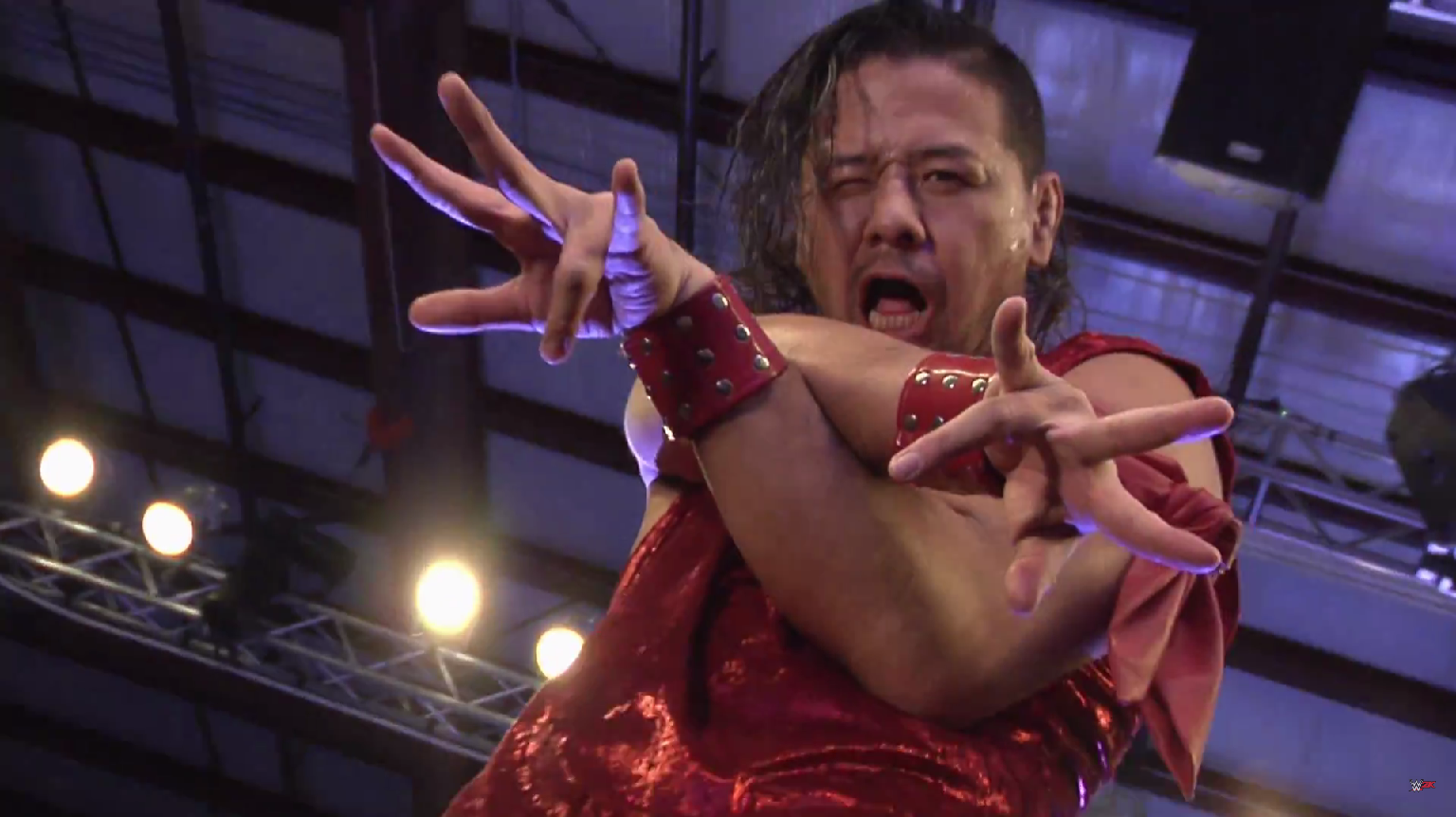 A look at the 3 Stars of The Night for this week's edition of WWE Smackdown Live.
In hockey, a game's "three stars" represent the top three performers of the night. For more clarification, I defer to this Pittsburgh Gazette explanation:
"The tradition dates to the 1936-37 season, when Imperial Oil became the principal sponsor of Hockey Night in Canada radio broadcasts and was seeking a way to promote one of its products, Three Star gasoline. The idea of doing so by selecting the top three performers in a particular game purportedly came from a Canadian advertising agency.
Many clubs do recognize the player with the most three-star selections with an award or trophy, usually in conjunction with a corporate sponsorship, at the end of the season (or sometimes, each month). All six Canadian franchises, for example, have an affiliation with a well-known brewery.
The NHL keeps track of its own three-stars-of-the-night selections, but that is done on a league-wide basis. The league employs a system that awards 30 points to a first star, 20 to a second star and 10 to a third – a running total can be found on the league's website – but it does not present an award based on them."
In hockey tradition, the first star represents the best of the three, but all three are considered to be receiving a high honor.
---
And now, the Three Stars of WWE Smackdown Live for June 12, 2018!
The Third Star:
Rusev
Tonight's edition of WWE Smackdown was all about the in-ring competition. And Rusev delivered in the ring with one of the best in Samoa Joe.
So why does Rusev make the list over Joe? Because he won. And as I have long said: wins and losses don't matter…except when they matter. Smackdown is positioning its superstars, as of now, so that wins and losses matter.
The Second Star:
Daniel Bryan
#SDLive @WWEDanielBryan vs. @Sheltyb803 had the crowd reacting to the little transitions during the match. If you tell a story in the ring, people will react.

— Greg DeMarco (@ChairshotGreg) June 13, 2018

Daniel Bryan is the heart and soul of Smackdown Live, and he's carrying the brand on his shoulders while AJ Styles nurses nagging injuries.
Others given consideration:
The Miz, Paige, Asuka, The IIconics, Shelton Benjamin, Samoa Joe, Jeff Hardy, Becky Lynch, and Carmella
And now…a distinction usually reserved for the top performer of the night…the first star!
The First Star:
Shinsuke Nakamura
Shinsuke Nakamura, of Heelsuke as many have taken a linking to calling him, is really excelling in his heel role. Most recently, he has taken the Last Man Standing stipulation and fully owned it while promoting his title shot against AJ Styles at WWE Money In The Bank.
I really hope we see Nakamura walk out as the winner on Sunday, but I also believe we will. Be it a long reign or a shorter one, this rendition of Shinsuke Nakamura is ready to carry the title and build a face champion through their chase in the process.
---
Who are your three stars of the night? Comment on social media @ChairshotGreg, @theCHAIRSHOTcom, and use the hashtag #UseYourHead!
---
Always Use Your Head and visit the official Pro Wrestling Tees store for The Chairshot All t-shirt proceeds help support the advancement of your favorite hard-hitting wrestling website, The Chairshot!

---
The Book Club: Kofi Kingston as WWE Champion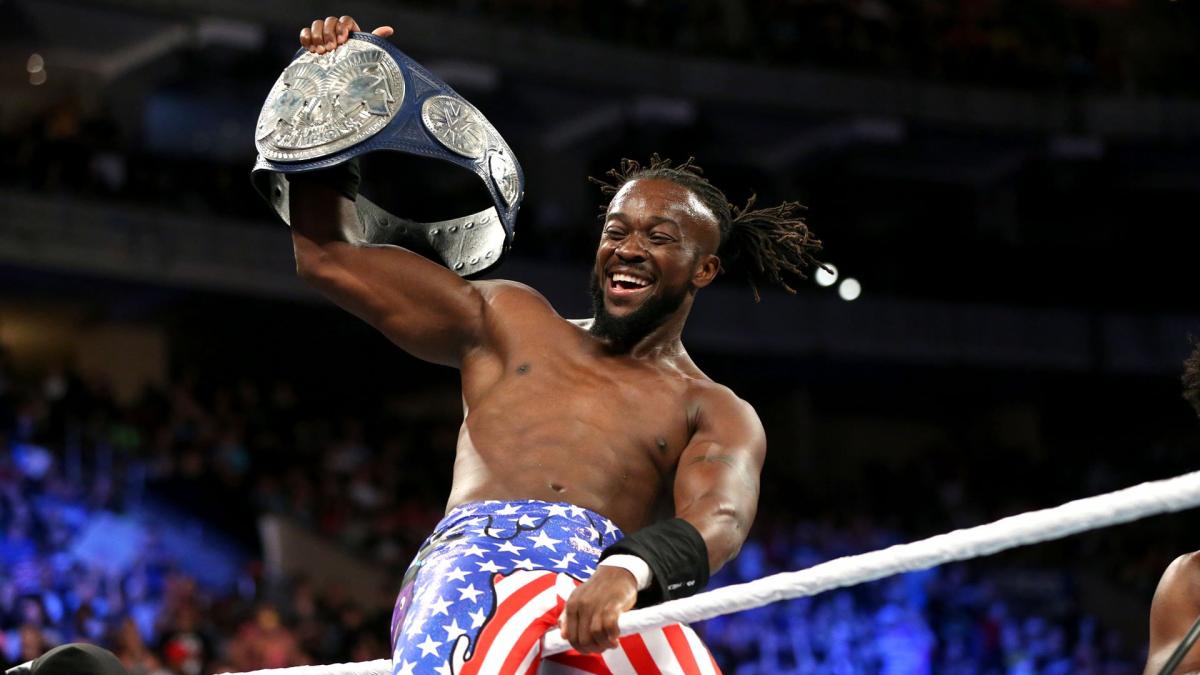 This is an idea I've had on my mind for awhile now.  Last Sunday, Money in the Bank confirmed what I already felt: Kofi Kingston should get a shot at the WWE Championship.
He's been stuck in the tag title scene for the past several years so you may forget everything he's accomplished in his career.  His resume speaks for itself.  Kofi is a 4x Intercontinental Champion, 3x United States Champion, and 7x Tag Team Champion (longest reigning).  He has also participated in 3 Elimination Chambers, 7 Money in the Bank ladder matches (tied for most all-time), and 11 Royal Rumbles (tied for fourth most).  Also, not many guys can claim they've hosted a Wrestlemania.
Out of those 21 marquee matches I just mentioned, his only victory came in an Elimination Chamber match for the tag belts in 2015.  He's been with WWE for over a decade but has never had a one-on-one world title match or feud.  His only two WWE Championship opportunities came in Elimination Chamber matches.
So what's the problem?  We never hear about Kofi having backstage heat or creating problems with management.   He's been one of the most consistently popular babyfaces in this generation of wrestling and is apart of one of the most successful factions in the company's history.  Kofi has a Hall of Fame caliber body of work as a singles wrestler but might even end up being inducted with The New Day.  How many other talents can say that besides Ric Flair and the Hardy's?  His body type can't be used as an excuse.  Guys like CM Punk, Rey Mysterio, Shawn Michaels, Daniel Bryan, and Jeff Hardy have held the top prize.  The New Day's feud with the Uso's was the hottest thing on Smackdown last year and Kingston consistently provides the highlight of every Royal Rumble match.
Last Sunday made me even more excited to write this article.  I was almost certain Big E was going to be the New Day's mystery entrant.  When Kofi was revealed as the guy, I thought the Chicago crowd was going to turn on him since it would be his 7th appearance in the match.  To my surprise, the opposite happened.  The snarkiest fans in wrestling known for their beach balls and "CM Punk" chants vocalized their support for Kingston multiple times during the match.  When I saw him standing in the ring with seven of the company's elite, it just looked like he belonged.
Even outside of the venue, I saw the collective support throughout the wrestling community.  The conversation of Kofi sparked on Twitter and the guys over at Cultaholic agreed that he deserved the briefcase.  Now we're left to hope those chants resonated with Vince.
Let's Book It
Since the Money in the Bank briefcase is living on Raw, AJ Styles might be WWE Champion for the foreseeable future unless the plans are to strap the rocket to Rusev.  That being said, my ideas revolve around Kofi and AJ.
Some parts of wrestling world still aren't convinced with Kingston at the top spot so the first step would be to establish him as a credible threat.  I've heard that Vince isn't a big fan of tournaments so a gauntlet match would be more ideal.  Unfortunately, that just occurred in this Tuesday's episode of Smackdown Live.  The silver lining is that Big E was the New Day member that failed to win so Kofi was spared a critical loss.  Whether it's a tournament, gauntlet match, or six-pack challenge, Kofi Kingston winning a big #1 Contender's opportunity against Smackdown's best needs to happen in the next 12 months.
Kofi is enjoyed by casual and hardcore fans alike.  The silliness of the pancakes and cereal entertains all ages and the older fans have been watching him for over 10 years.  New Day has been active for almost 4 years now and the fans still yell Big E's intro before the music hits.  The support and babyface appeal is there.  My next step would be to give AJ Styles some heel-ish tendencies.  The longer AJ's reign continues, the more confident he should get.  He should start to possess some of that likable cockiness that Kenny Omega and Braun Strowman share.  The chemistry of the feud will determine how much of a heel AJ becomes.
Another element to the feud could be the addition of Gallows and Anderson, AJ's old Bullet Club mates.  Gallows and Anderson are coming off their second failed attempt at the tag titles as newly-christened babyfaces so they could use some revamping.  Allowing them to wear face paint again and giving them more violent tendencies could give them their edge back.  Pairing them
back with AJ couldn't possibly hurt.  We've already seen The New Day have matches of the night on several pay-per-views with The Usos in 2017.  I wouldn't be surprised to see them recreate that magic with The Club's three veterans.  Whether it's in 6-man matches or bouts over the Smackdown tag belts, those series of matches could be special if given the right amount of time.
I genuinely think Kofi Kingston and AJ Styles would work really well together.  Imagine them headlining PPV's with 20+ minutes of time.  They're two of the best athletes in the company and they've done it all.  In the promos leading up, AJ could mock Kofi by saying it only took him a year with the company to win the WWE Title, whereas Kofi has been there for a decade without winning it.  When AJ says Smackdown Live is the house that he built, Kofi could retort by bringing up all the money New Day has brought the company with their merch and television appearances.  There would be no SD Live if Kofi didn't help man the ship for his whole career.
We've seen recently that Vince has been rewarding his veterans with grand-slam championships.  Seth Rollins, Randy Orton, Dolph Ziggler, and Jeff Hardy have all completed the feat in the last year.  Kofi Kingston should definitely be next.  Even Christian was given the World Heavyweight Championship at the end of his career.  Hopefully before Kofi decides to hang up the boots, the company he's given his life to gives him the main event storyline that's alluded him.  At the end of the day, I think we can all agree that Kofi definitely deserves it.
---
Always Use Your Head and visit the official Pro Wrestling Tees store for The Chairshot All t-shirt proceeds help support the advancement of your favorite hard-hitting wrestling website, The Chairshot!

---
How the WCW Cruiserweight Division Changed Wrestling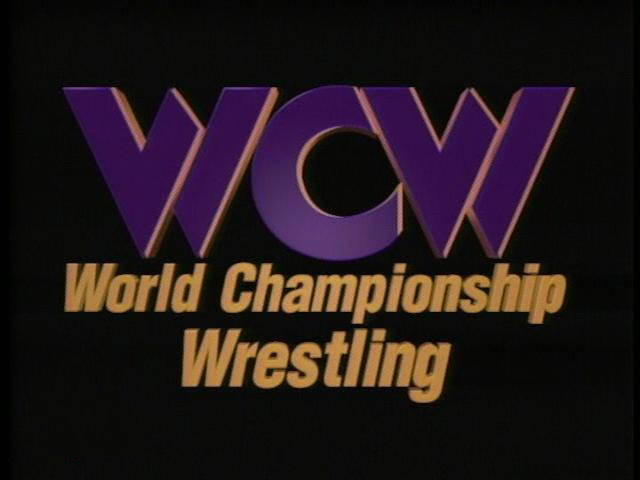 Hi, my name is Ite Lemalu, I am from Auckland, New Zealand, and I grew up watching wrestling from the late 1980s. My favourite wrestlers growing up were Greg Valentine, Bret Hart and Jake Roberts. When I first started watching wrestling (WWF Superstars of Wrestling); I was drawn to the gimmicks and the interviews where the wrestlers would drop their iconic catch phrases, and I enjoyed watching wrestlers like Randy Savage and Jimmy Snuka fly off the top rope.
But then I began to notice how certain wrestlers took pleasure in making their moves painful for their opponents which is why I liked watching Greg Valentine 'break' his opponents legs. Anyway, I watched wrestling through primary school, high school and even at university when I would go back to my flat regardless of time of day to watch WCW. I don't watch WWF/WWE as intensely as I used to. I still keep tabs on what's happening, my wrestling viewing is now devoted to Impact Wrestling and MLW Fusion. I have all of my wrestling from the 20th century backed up, and as long as I have that, I'm good.
Every so often (like Monday just gone, Queen's Birthday weekend for NZ) I would watch WWF or WCW, and although I grew up watching the WWF, there is still a lot of material that I have still yet to see. In this case, I was in the mood to watch something that I've seen before: WCW's Halloween Havoc 1997. The usual WCW per-per-view in the middle of the 90s featured an A list of names that headlined the events, the A listers were supported by a youthful and talented group of wrestlers, most of whom were smaller in size to their established 'elders' and had wrestled extensively outside of the States prior to being lured to WCW for lucrative deals. These young lions of the 90s never failed to deliver a fantastic undercard. These pre-main event matches produced wrestling styles that were rarely seen by the mainstream audience.
My favourite match from Halloween Havoc '97 (and a favourite of many other fans) is the Rey Mysterio Jr. vs. Eddie Guerrero: Mask vs. (Cruiserweight) Title match. Usually when I watch my favourite matches I'd pick up a detail that I probably hadn't noticed before, and I did find something new and significant regarding this classic match. When I first saw Rey/Eddie 20 years ago, the Lucha libre genre was still fresh to mainstream wrestling, and although the WCW Cruiserweight Division was over a year in existence, only a top few Lucha Libre stars were slotted in one featured singles match at every pay-per-view. As more Lucha libre stars were brought into WCW, the fans' awareness of the culture grew as they learned about the traditions and the extravagant theatrics. To ensure that the viewers watching at home understood the Lucha libre culture, WCW announcer Mike Tenay – an enthusiast in Lucha libre (and Japanese "Puroresu" wrestling) would sit in during the Cruiserweight matches and supply the viewers with stories about the wrestlers, the Lucha customs, Spanish or Japanese translation of holds, and the family lineage of the wrestlers – most of whom had fathers, uncles or grand fathers who wrestled. The use of Tenay's valuable commentary gave the fans a backstory to each Lucha star and this helped to integrate the Lucha wrestlers into the WCW product.
There were already some high profiled bouts for the Cruiserweight Titles shown on pay-per-view before the Rey/Eddie of Havoc '97: Rey Mysterio .Jr/Dean Malenko from Halloween Havoc '96, Dean Malenko/Ultimo Cruiserweight/J Crown Unification from Starrcade '96, Chris Jericho/Ultimo from Bash at the Beach '97. I believe that Rey/Eddie – Havoc '97 is what made the Cruiserweight Division an influential part of the US wrestling scene, and even if it were by accident, WCW found the perfect hero and villain to sell the genre to the mainstream fans. Rey/Eddie was the first major storyline of this division that gave the fans a reason to invest in the Cruiserweights: As the match is taking place, Eddie Guerrero's change of attitude is supported by Mike Tenay's endorsement when he speaks in detail about Eddie's past as one half of the notorious Los Gringos Locos tag team. Tenay adds fuel to the fire; highlighting previous accounts of Eddie desecrating the Lucha libre tradition of the mask while in the match Eddie is pulling away at Rey's mask. Rey Mysterio .Jr is given an equally glowing backstory as Tenay explains that Rey had wrestled under a different name for three years before earning the Rey Mysterio identity that was handed down to him by his uncle Rey Mysterio .Sr. Tenay adds that Rey has successfully defended his mask in nine other matches, making this defence against Eddie, his tenth. Rey's gear and mask have been altered for this specific event; he appears in a full body suit with his mask is attached to it. The suit is inspired to resemble the Phantom superhero, and before he starts the match, Rey gives a replica like mask to a fan sitting at ringside. This indicates the Americanising of Rey and other Lucha stars and WCW beginning to capitalise off the popularity of Rey and his Lucha peers through marketing and merchandise. Of the overall Halloween Havoc event, Rey/Eddie were of three Cruiserweight matches on the card (matches were slotted, one after the other with Rey/Eddie going third); this again supports that WCW were taking the necessary steps to push the Cruiserweights.
It's from these details that I find that Rey/Eddie from Halloween Havoc '97 elevated the Cruiserweight Division and changed the American wrestling scene. This match also surpassed the reputable Ultimo/Malenko unification. Although Ultimo/Malenko gave the Cruiserweights some credibility, it did not accomplish near to Rey/Eddie for the reason that Ultimo/Malenko lacked a definitive hero or villain, or that Malenko wasn't a strong enough hero; this led to a lack of emotion from the crowd. By default Malenko being American had the home crowd, unfortunately the audience were confused as to who they should fully support. That atmosphere felt like very competitive and interesting exhibition. Malenko/Ultimo contributed a respectable international flavour, however the placing of this match seemed like a "cut and paste", as if Malenko/Ultimo was not a WCW match but – but an import from New Japan Pro Wrestling. Basically, the match was out of place and didn't belong to WCW. Rey/Eddie – Havoc was blended in as part of the WCW presentation. It had a genuine hero and villain and it supported Eddie's actions; his malicious efforts end Rey Mysterio Jr.'s career and desecrate the sacredness of the mask, thank you Mike Tenay.
Two month before Starrcade '96, the first Cruiserweight Title defence on pay-per-view was at Halloween Havoc '96, the challenging antagonist Malenko against the heroic champion, Rey Mysterio .Jr. This, a brilliant story explored Reys perspective where he faced the difficult task of fending off Malenko who was a well-schooled mat based technician and a superior wrestler to Rey. Even with Malenko disrespecting Rey's mask and winning the Cruiserweight belt, their matches together weren't as memorable. Dean and Rey were an odd pair and for the good of the division it was probably best that they wrestle opponents that would complement their respective methods. Dean was a tremendous wrestler, though he did not possess the charisma to match his impeccable grappling skills. Dean was also regarded as a 'must' for the Cruiserweight gold, as well as Eddie and Chris Jericho, however it didn't help the Cruiserweight Division when these three began floating in between the United States, Television and Cruiserweight belts.
In some weird analogy; I see parallels between Rey and Malenko to Hulk Hogan and Bob Backlund. Backlund was a magnificent wrestler and champion while Hogan gave the WWF the charisma and the electricity to go nationwide and mainstream. Respectfully, Malenko paved a necessary path for the Cruiserweight Division, and Rey Mysterio … more specifically the Rey Mysterio Jr/Eddie Guerrero classic from Halloween Havoc 1997 was what elevated the Cruiserweight Division. I would even suggest that this match may have turned the Cruiserweight Division into a sought after genre with fans and wrestlers who have competed in similar styles throughout the last 20 years.
That's me for now, will see you again.
---
Always Use Your Head and visit the official Pro Wrestling Tees store for The Chairshot All t-shirt proceeds help support the advancement of your favorite hard-hitting wrestling website, The Chairshot!

---
Stop Taping NXT Before Takeover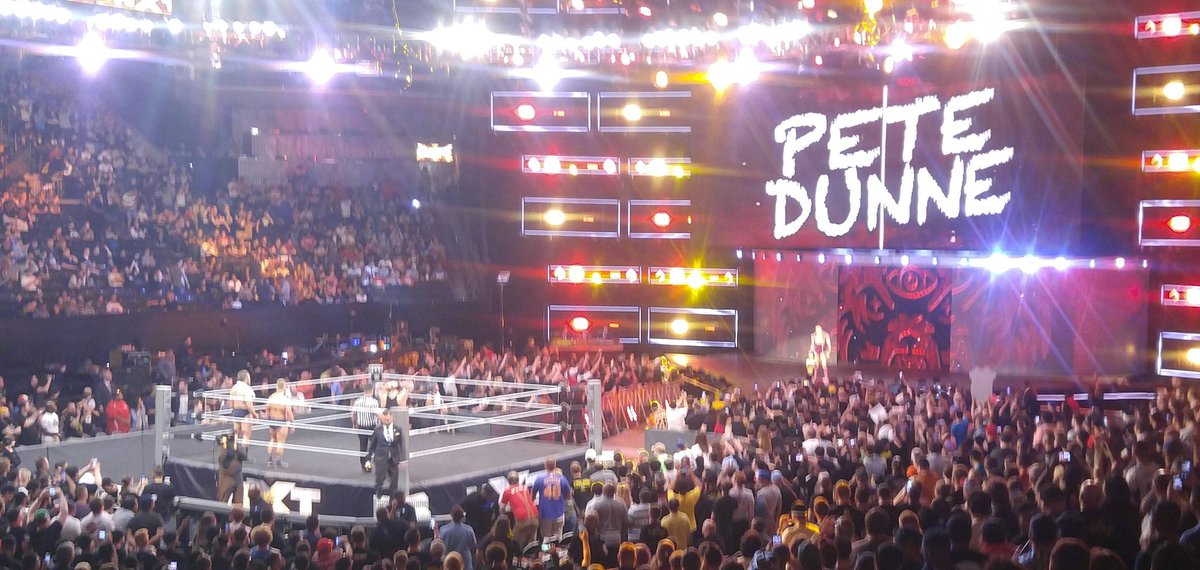 A lot has been said about how NXT consistently outdoes the main roster both in ring and in storytelling. Takeovers continue to overshadow the main roster PPVs on big 4 weekends.
However, one thing WWE PPV's have always had from the attitude era to even now is something that makes you want to tune in to the weekly TV to see what happens next. NXT has multiple moments that make you want to see what happens next. There's just one problem: You don't get to see what happens next.
Instead you to watch pre-taped filler matches in between constant recaps of what happened on Takeover. You have to wait to the following week to get the fallout from Takeover. But because of the way NXT is taped not everyone appears each week so the story you want to see continue might not be featured until the following week. So there's the  possibility of having to wait three weeks to get the pay off.
Why we need an episode filled with recaps I'll never know. If you're tuning into the weekly tv then you probably watched the takeover, so you know what happened. More often than not the matches are good, but they never advance any storylines. Sometimes it's not just enough to see good matches sometimes you want some story with those matches. There's nothing worse than having a week of TV people don't have tune into especially coming off a great Takeover.
I really want to see where Gargano and Ciampa go after there recent street fight but I'm not going to get it this week and I don't know if either of them is going to be on next week. So, I have this story that I really want to see the outcome of and I don't know when I'm going to get it. That really affects my excitement coming out of Takeover because I'm not sure. It really hinders NXT's momentum that they have a great weekend stealing show but then have this roadblock to get through.
I don't know a lot about how NXT does it's taping, but I don't see how the tapings can't be on the Monday or Tuesday following Takeover. WWE has excellent editors who could easily get the first episode up for the Wednesday. Also, the Takeover is on the Saturday, so the roster has a couple of days off before the taping. Alternatively, maybe give us some matches on these shows that actual have a story that can be progressed. Either one would be preferable.
In the grand scheme of things this is probably a small complaint to have about NXT. Even with these post Takeover shows NXT is still outshining the man roster in the eyes of fans. Maybe it's because NXT is so good in other aspects that's why this sticks out so much. As much as I hate these post Takeover episodes it doesn't take NXT long to get me excited again about the stories.
---
Always Use Your Head and visit the official Pro Wrestling Tees store for The Chairshot All t-shirt proceeds help support the advancement of your favorite hard-hitting wrestling website, The Chairshot!

---