Impact News: Impact Wrestling "Under Pressure" YouTube Report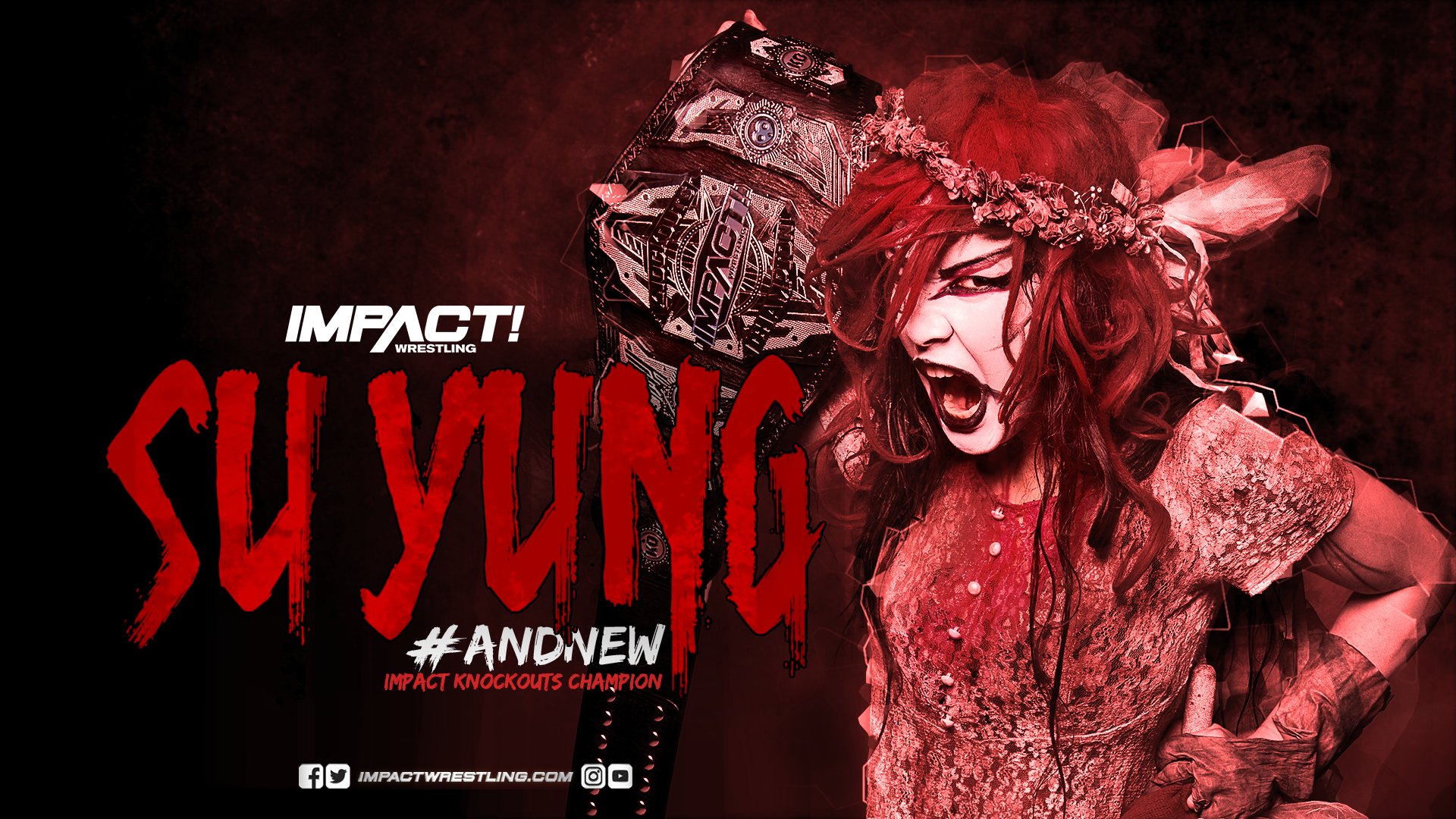 This episode of Impact Wrestling was entitled Under Pressure which featured two title matches. Su Yung defeated Allie in a Last Rites Match for the Knockouts Championship. Austin Aries defeated Pentagon Jr. for the Impact World Championship after the match had to be restarted TWICE due to double countouts.
Here is this week's Impact Wrestling YouTube Report:
Allie vs Su Yung: Last Rites Match for the Knockouts Championship: 184K views
Allie's Special Demonic Entrance at UNDER PRESSURE: 127K views
Scott Steiner vs Eli Drake: 127K views
Pentagon Jr. vs Austin Aries: Impact World Championship: 120K views
Madison Rayne vs Tessa Blanchard: 74K views
Brain Cage vs Dezmond Xavier: 44K views
When you take a look at how the card for Under Pressure did in terms of views on YouTube you can't deny that the knockouts are a HUGE draw more specifically the Allie/Rosemary/Su Yung storyline. Both Allie's title defense and entrance out did the main event of the show. When you take a look at last week's YouTube report Allie pulled in the same numbers as her special entrance did this week and she DIDN'T even have a match. Looking at the numbers from this week and last week I would have to say that Impact has tapped into something special with this feud fans are really into it.
One match that I didn't expect to do well but surprised me and I'm sure it surprised all of you too is the Scott Steiner vs Eli Drake match. Back at the Redemption PPV they pulled off a shocking victory over LAX and just a couple of weeks ago they dropped the titles to the upstart team of Z & E. Soon after they lost the tag team titles they began teasing a breakup which lead to Stiener's first singles match in Impact Wrestling in 7 years. Brain Cage on the other hand continues to pull in disappointing numbers even though he put on an great match with Dezmond Xavier this week. I hope that when they put the X-Division belt on him that he begins to become a bigger draw than he is right now.
Please continue to follow us and share our articles. Checkout the podcasts and more. You can see all the latest content @theCHAIRSHOTcom. Follow @yorkjavon for Impact Wrestling news updates and opinions with an Impact. Remember when it comes to rumors…. Always Use Your Head!