Platt's MLW Fusion Review (6/15/18)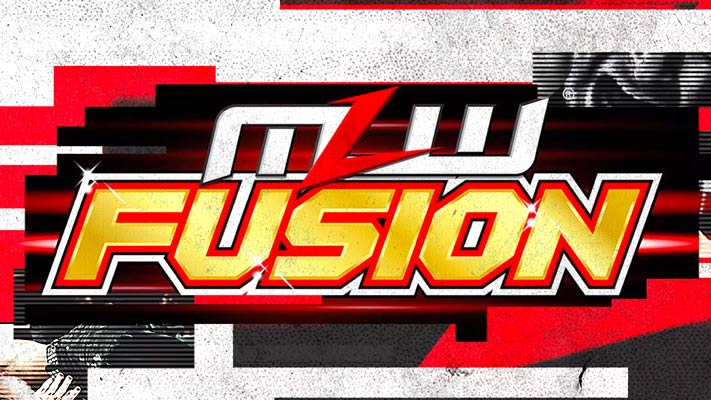 VIDEO: Watch the June 15 episode of FUSION for free https://t.co/NduF8pSqGy pic.twitter.com/6qKvEOkdFM

— #MLWFusion on BeIN Sports Fridays (@MLW) June 16, 2018
Greetings & Salutations! After some technical difficulties (gotta love technology) your MVP is here is recap the latest episode of MLW Fusion. While MLW is still trying to find its footing, it's consistently one of the most entertaininng hours of wrestling you'll find each week And as we learn more about these characters and their motivations, the sky is the limit.
The show opens with Colonial Rob Parker, The Dirty Blondes, and friend of the website Mike Parrow discussing strategy for the evenings festivities. Tonight's main event is The Blondes, Yuta & Cade, and Pentagon Jr & Fenix completing in a triple threat elimination match for the MLW Tag Team Titles.   Next, we see footage of World Champion Shane "Swerve' Strickland being jumped from behind by Brody King. Brody's ambitions are to cash in on the $20,000 bounty placed on the champs head by Salina De La Renta.  Up next, it's time for some action
MVP vs. Maxwell J Friedman
Time to head to the ring and @The_MJF is his usual lovely, personable self on the way to the ring!#MLWFusion pic.twitter.com/2aJUW8sGgi

— #MLWFusion on BeIN Sports Fridays (@MLW) June 16, 2018
Both men cut promos before the action begins. I'm quite the fan of MJF. He's your prototypical spoiled rich heel, with an undeniable smugness that makes you want to punch him in the face. Good wrestling early on, as MVP gained the upper hand before being distracted by Sami Callahan and henchmen. As Mr. Porter turned his attention to the outside interference, MJF took advantage. Seizing the opportunity, he hit a low blow, and a cradle with his feet on the ropes to pick up the win. While this was a solid win for Friedman, the match served as a a continuation of the budding feud between MVP and Callahan. It was fun while it lasted, but the competitors weren't given enough time to really show their stuff.
Winner: Maxwell J. Friedman
Next we see hype for the upcoming 40 man Battle Riot. It's basically the Royal Rumble meets Money in the Bank, as the winner receives a world title opportunity at anytime, anyplace, anywhere. Jake Hager(Jack Swagger), Barrington Hughes, Jimmy Yuta, and Pentagon Jr. were announced as the first participants. This is followed by an interview with Hughes, as he gives his thoughts about his friend Shane Strickland being attacked. The big has charisma and is obviously a physical specimen. His continued development is something to keep an eye on. Meanwhile, we get a brief interview with Yuta & Cade discussing the main event. The only thing of note here is the continued dissension between the two.
Simon Gotch vs Mike Parrow w/Col. Parker
And @FilthyTomLawlor lives up to his name … again!

A metal bottle over the head of @Parrow_ will allow @deviousjourney to keep his $250 in the Simon Gotch Prize Fight Challenge!#MLWFusion pic.twitter.com/6YufneZzj5

— #MLWFusion on BeIN Sports Fridays (@MLW) June 16, 2018
You all will remember Gotch as one half of The Vaudevillians in WWE. Here, he has aligned himself with Team Filthy and conducts the Gotch Prize Fight Challenge. Its an open challenge for anyone in the back. If they can last 5 minutes in the ring with Mr. Gotch, they will receive $250 cash money. To everyone's surprise, Parrow and the good Colonial answer the challenge. Nothing of a match here. Tom Lawlor hits Parrow in the head with an unidentifiable object and Gotch chokes him out in about a minute and a half. This appears to set up a program between Team Filthy and Colonial Parker's Stud Stable(Dirty Blondes & Parrow). Stay tuned.
Winner: Simon Gotch
Fresh off his sneak attack beat down, Brody King challenges Swerve to a match next week. I feel you Brody; 20 grand is 20 grand. MLW CEO Court Bauer calls in on location at the home of the champ. Despite Bauer's better judgement, Strickland has decided to except King challenge and it's on for next week.
The Dirty Blondes w/Col Parker vs. Yuta & Cade vs. Pentagon Jr & Fenix w/Salina De La Renta For The MLW Tag Titles
We're out of time … as @PENTAELZEROM and @ReyFenixMx celebrate with our amazing @MLW fans!

Tequila shots for everyone!!!

Good night, everyone!#MLWFusion pic.twitter.com/slrqrLjL6G

— #MLWFusion on BeIN Sports Fridays (@MLW) June 16, 2018
Let me just say, I am here for Salina De La Renta. The idea of a powerful woman with her own stable is intriguing. Plus it doesn't hurt that she's easy on the eyes. I dig the issue between her and Swerve. Think 80's WWF with Hogan taking on various members of the Heenan Family. The match itself was fantastic and they let the competitors plenty of time to tell a good story.  The Blondes were the first to be eliminated. This left the other 4 competitors free to give us a fast paced, back and forth tag match. Within the match, we were again teased with tension between Yuta & Cade. Ultimately, the lucha brothers pick up win, giving Ms. De La Renta her first taste of MLW gold. As good as the match was, the best part was the post match celebration, as the Patron flowed. Even some of the audience members were able to get in on the action.
Winners: Pentagon Jr & Fenix
Overall, another solid outing for MLW. Initially, I was disappointed by the lack of time given to the undercard matches. Both match ups could be intriguing if given enough time. However, I understand wanting to give the main event as much time as possible. And boy did it deliver! Go out of your way to check it out. The tag titles are a good landing spot for Pentagon/Fenix. They can put on great matches, and it gives De La Renta's stable credibility. I look forward to next week to see if Brody King can secure the bag.