The Exposed Turnbuckle: What Alexa Bliss deserves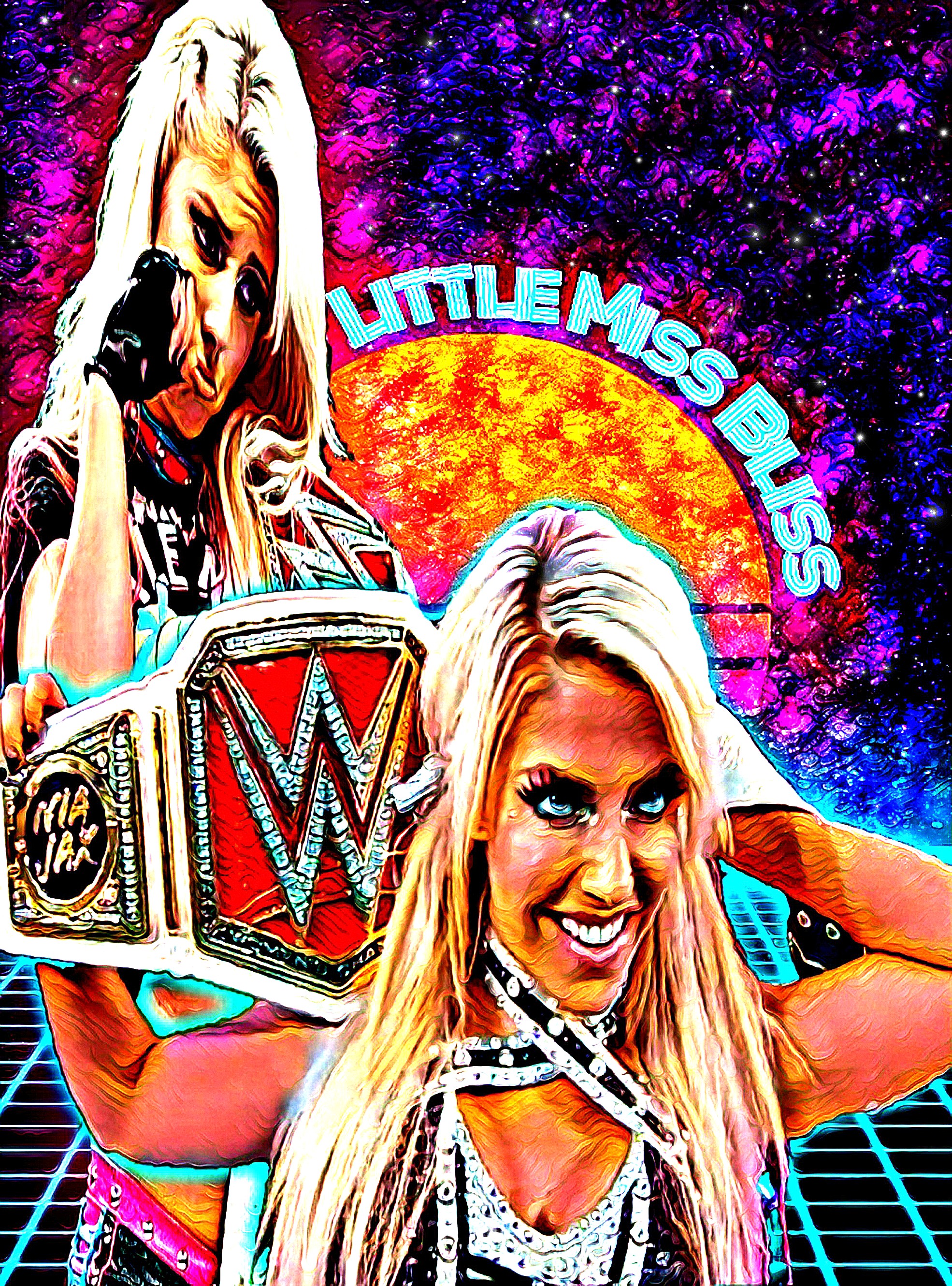 By: Mike Neon
All week long strong sentiments have echoed throughout the WWE universe regarding the women's "Money In The Bank" ladder match and the cash in that followed.  I thought it would subside, but it has not.  Many people are still having strong reactions to Alexa Bliss winning the briefcase and cashing it in on Nia Jax to reclaim the RAW women's championship.
So many echoes throughout social media of whom "deserves" what, to the extent that lists have been made, of female superstars who were more "deserving" of winning "MITB" or having a title run.  Since it doesn't seem to be slowing down, I'm here to assist in educating the WWE universe on the matter.
None of the superstars in the 6 woman ladder match deserved a thing other than what they earned, which was the opportunity  to win the briefcase hanging above that ring, last Sunday night.  An opportunity which was there for the taking.  "Little Miss Bliss," did what she does best.  She stayed out of the majority of the conflict and carnage taking place in the match, to emerge when the opportunity presented itself for her to seize victory.
Why do I keep using the word opportunity?  Because I want you to think back to two weeks ago in The Exposed Turnbuckle, when I reminded my dear readers, that "Money In The Bank" is an event for opportunists, created by the ultimate opportunist, Chris Jericho.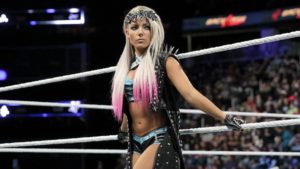 Alexa wanted the briefcase (and the RAW Women's Championship), she took it, and now she has it.  Want, Take, Have.  It's as simple as that.  This is not a difficult concept to understand, and so much of this outrage is purely manufactured.  For those in the peanut gallery who are genuinely shocked by this outcome, I genuinely wonder what you were expecting?  A sudden change of heart in which a competitor turns their back on their friends and the fans?  A big Lana push to cash in on Carmella?
Cashing in the briefcase in itself is nearly an act of villainy, a perfect and recent example being Carmella cashing in on a wounded and exhausted Charlotte Flair to seize the Smackdown Women's Championship.  It's practically an ambush, and rarely happens for a heroic competitor without a reorganization of priorities.
So regardless of what you think of "Little Miss Bliss", her priorities were in the right place, at the right time to claim her prize.  Also, for all of the silly hate and criticism directed towards "The Goddess of the WWE", I say this.  Alexa Bliss is on track to be the greatest women's champion ever, at a young age.  The top brass has faith in her, to do her job and she does it well.  She is and always has been a "Company Woman" despite whatever kind of ugly rumors people want to spread around.
There is no one more qualified to position for a feud with the WWE women's division's new crown jewel Ronda Rousey, who's entire WWE career has been carefully guided by the hands of the powers that be.   They wanted to put Rousey up against the only competitor (at this current time) who can legitimately draw a very heated and compelling feud.
Alexa Bliss's promo work is beyond good.  It may be too good, as half of her competitors pale in comparison.   She absolutely excels at portraying the compelling character that she has developed on the main roster over the last couple of years.  Her wrestling isn't bad either, she has some decent and iconic moves in her arsenal.
There is one thing that separates Bliss from her competition entirely, and that is her branding.  Like it or not, Bliss is the only heel whose merchandise sales can outperform those of baby face characters.  One can peruse social media, or a live event and see fans of all ages wearing "Little Miss Bliss" T shirts.  Making a profitable "heel" character isn't an easy thing, if you've ever asked yourself "why doesn't (insert superstar here) make a heel turn", this is usually the reason.  With most performers, it could be too much of a gamble to see what a heel turn would do to their merchandising sales.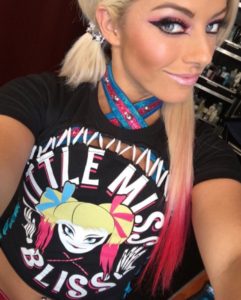 There is proof of this in the reaction to Nia Jax (who confuses the fans on a regular basis in regards to being a "face" or a "heel") getting actual heat from a tweet making derogatory remarks about Alexa's recent tattoo that simply reads "I am enough".  This mention by Jax on twitter confused the WWE Universe, caused an uproar and accidentally gave substance to the  purposely ridiculous (and hilarious) stories that Bliss had told during the build up to their confrontation at Backlash.
Alexa Bliss is simply "best for business" at the moment, she transcends face or heel status because of her personality and character work.  Like Austin, The Rock, Macho Man, Hulk Hogan, Ric Flair, Eddie Guerrero, Edge and many legendary performers that came before,  Bliss can lie, cheat, and steal  her way to championship after championship and it won't matter because she will still have a rabid base of loyal fans buying her merchandise and lining up to meet her.
In similar fashion to some of the names I mentioned above, I would not be surprised at all to see Alexa's marketability moving her into film and television roles before she hits 30, whether those opportunities come from within the WWE's entertainment complex or other venues entirely, the fact of the matter is, Bliss is a unique star, being positioned to be immortalized in the business, regardless of what anyone thinks about her.
Like every single opportunity that has come her way in her meteoric rise to the top of both women's divisions in the WWE, Bliss has made the most of it and cashed in, finding herself with yet another title reign in her short, yet glorious career.  Fans can talk all they want about "whom deserves this title shot, or more air time or whatever else they want to complain about", but the fact of the matter is, Alexa Bliss takes no opportunity for granted, and is going to make sure she continues to get what she deserves.
Follow Mike Neon:
Twitter:
@TheRealMikeNeon and @NeonColosseum
Facebook:
facebook.com/theneoncolosseum
Twitch:
twitch.tv.com/neoncolosseum
Ring Riffs Video Review: Kennel From Hell Match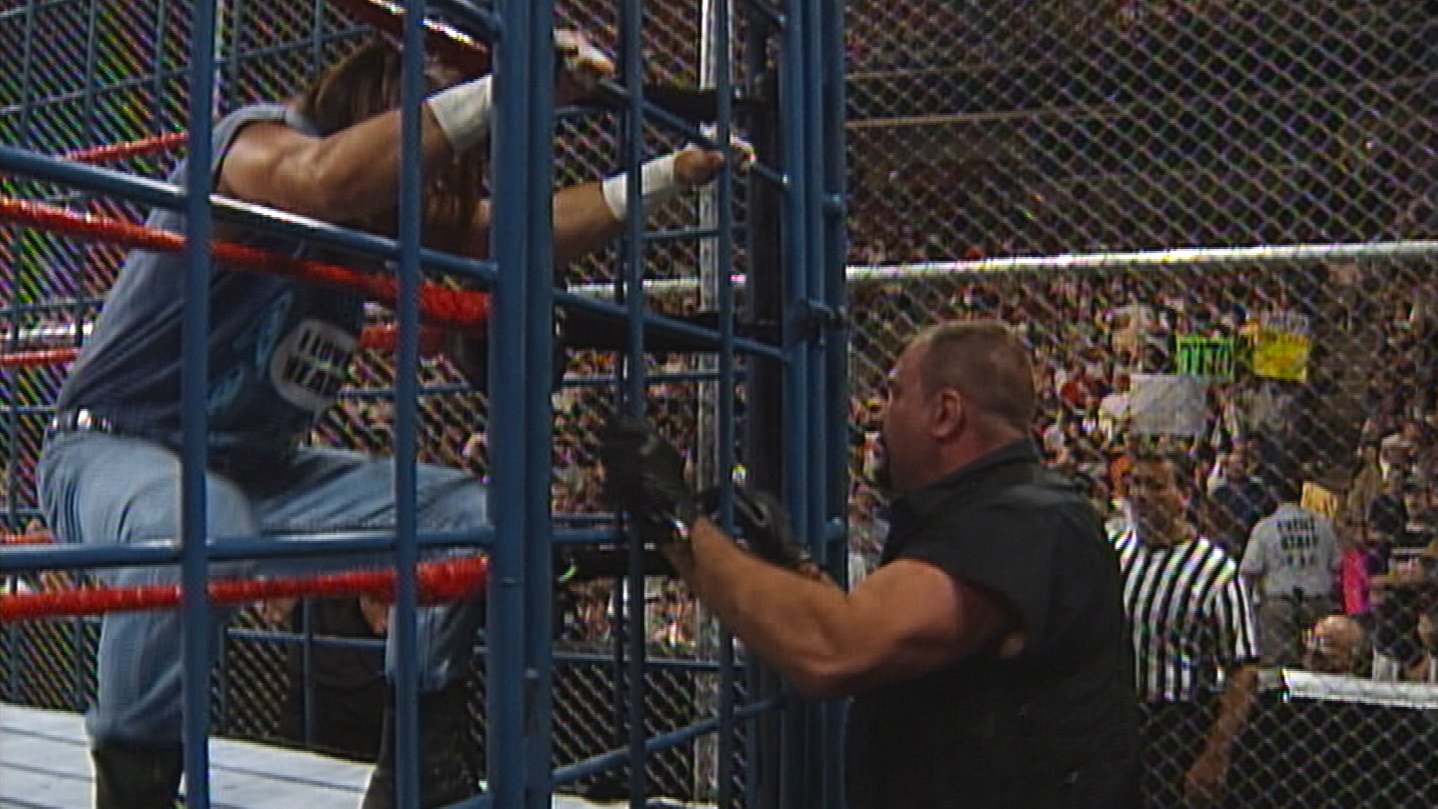 Prepare yourself to be entertained…or brought back down a dark road of wrestling horrors! It really just depends on how you look at it. But Len makes it fun! Watch the Video!
Welcome to Ring Riffs! Where we take the absolute worst of professional wrestling and wrap it up in a neat little episodic package for your entertainment…and my own sense of masochism.
Ring Riffs is my video love letter to everything absolutely horrid about professional wrestling. We are all aware that, like any form of entertainment, there is the best of wrestling and the worst of it. We nerd-rage over matches and moments that are beneath our expectations of what wrestling should be – but over time, those terrible moments become inside jokes and memes for us to point and laugh at, wondering exactly what life-altering drugs were ingested by those who believed their ideas would get over with the wrestling fanbase.
So here we are, and here I am, ready to exploit the bottom of the barrel when it comes to wrestling matches. There is an entire galaxy of terrible matches for your entertainment…and for my punishment for the evil things I have done in my life.
Episode 15 is one of the most famous cage matches of the Attitude era…or is that infamous? Either way, it can eat a raw hot dog. A match inspired by Titus Andronicus, full of cute rottweilers and the death of the WWF Big Blue Bars, the Kennel From Hell Match is one of the most insanely horrible concepts ever created. This match needs a little pepper.
Don't forget to "like" the episodes and Subscribe to the Ring Riffs Channel! It helps The Chairshot, and helps me continue to do what I do.
***WARNING***If you are easily offended by words, or if you are generally a good parent who doesn't want their children exposed to potty-mouthed anger, viewer discretion is advised.
Subscribe to the Ring Riffs YouTube Channel to keep new episodes coming!
Join the Ring Riffs Facebook Page
Follow @RiffsRing on Twitter
OTHER EPISODES
Jenna Morasca vs. Sharmell: TNA Victory Road 2009
Pat Patterson vs. Gerald Brisco: Hardcore King of the Ring 2000
The Undertaker vs. Giant Gonzales: WrestleMania IX
Matches I Will Not Riff
Dustin Runnels vs. The Blacktop Bully: WCW Uncensored 1995
Harlem Heat vs. The Nasty Boys: WCW Uncensored 1995
Meng vs. Hacksaw Jim Duggan: WCW Uncensored 1995
Arn Anderson vs. Johnny B. Badd: WCW Uncensored 1995
The Bushwhackers vs. The Iron Sheik & Nikolai Volkoff: Heroes of Wrestling
THAT Jackie Gayda Match: Monday NIght Raw 2002
"Donald Trump" vs. "Rosie O'Donnell"
Chief Jay Strongbow vs. Don Kent: Shark Cage Match
Judy Bagwell on a Pole Match: WCW New Blood Rising 2000
National Suicide Prevention Lifeline
1-800-273-8255
Love wrestling. Love life. Love each other.
Ring Riffs Video Review: Rebel vs. Shelly Martinez – Impact One Night Only 2016