IMPACT News: Viewership Down After Bouncing Back Last Week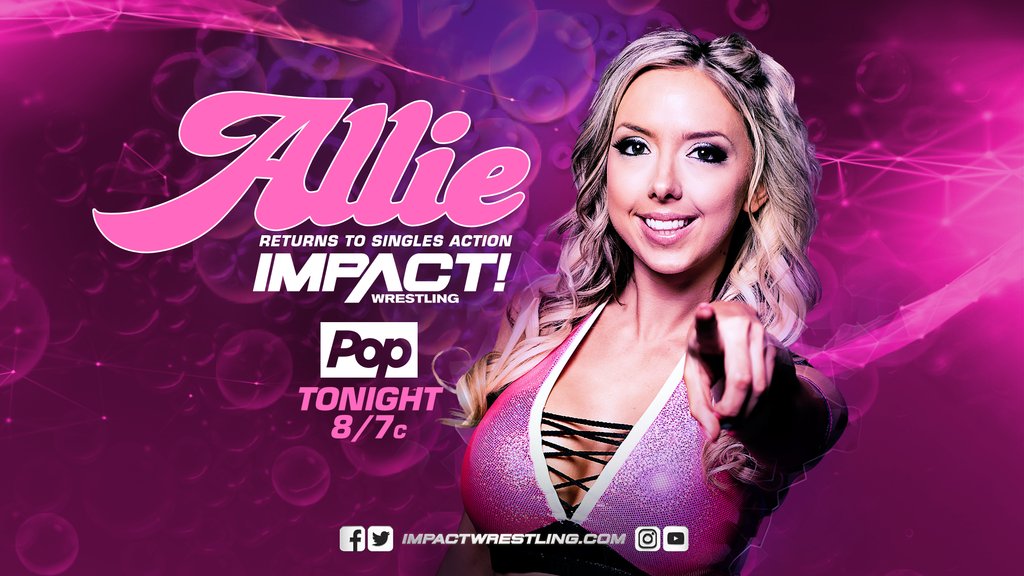 This episode of Impact Wrestling featured oVe defeating Rich Swann, Fenix, and Pentagon Jr. in a six man tag team lucha rules match in the main event and also featured Su Yung haunting Madison Rayne during her sit down interview in the show closing segment.
This week's episode of Impact Wrestling brought in 284,000 viewers which is down from last week's episode which brought in 304,000 viewers.
The show this week was ranked #110 on the Cable Top 150 while last week's episode was ranked #96. The FOX news show Hannity topped the night with 3.996 million viewers. When it comes to the key demographic of 18-49 the show that was #1 last night was Southern Charm which brought in 1.478 million viewers.
Here is the breakdown of the last four shows:
June 21st Episode: 262,000 viewers
June 28th Episode: 254,000 viewers
July 5th Episode: 304,000 viewers
July 12th Episode: 284,000 viewers
Source: Showbuzz Daily 
Ja' Von's Take: This is somewhat surprising to me as I thought the show was really good this week. The main event is a match that I recommend everyone should go checkout. I even stated on twitter that it was better than the six tag match on NXT from a few weeks ago. Impact had been going through a viewership slump for the past couple of weeks ever since mid May until last week when they crossed over the 300,000 mark. We have to remember to use our heads and remember that low viewership ratings aren't the end all be all. We live a dsy and age now where some people don't have the time or patience to watch two hours of wrestling so they just wait until they see it online. Impact may have dropped a little this week in viewership but let's not conclude a verdict yet until we see the YouTube numbers.
Please continue to follow us and share our articles. Checkout the podcasts and more. You can see all the latest content @theCHAIRSHOTcom. Follow @yorkjavon for Impact Wrestling news updates and opinions with an Impact. Remember when it comes to rumors…. Always Use Your Head!
Joey Ryan Gives Details On His Injury, Will Be Undergoing Surgery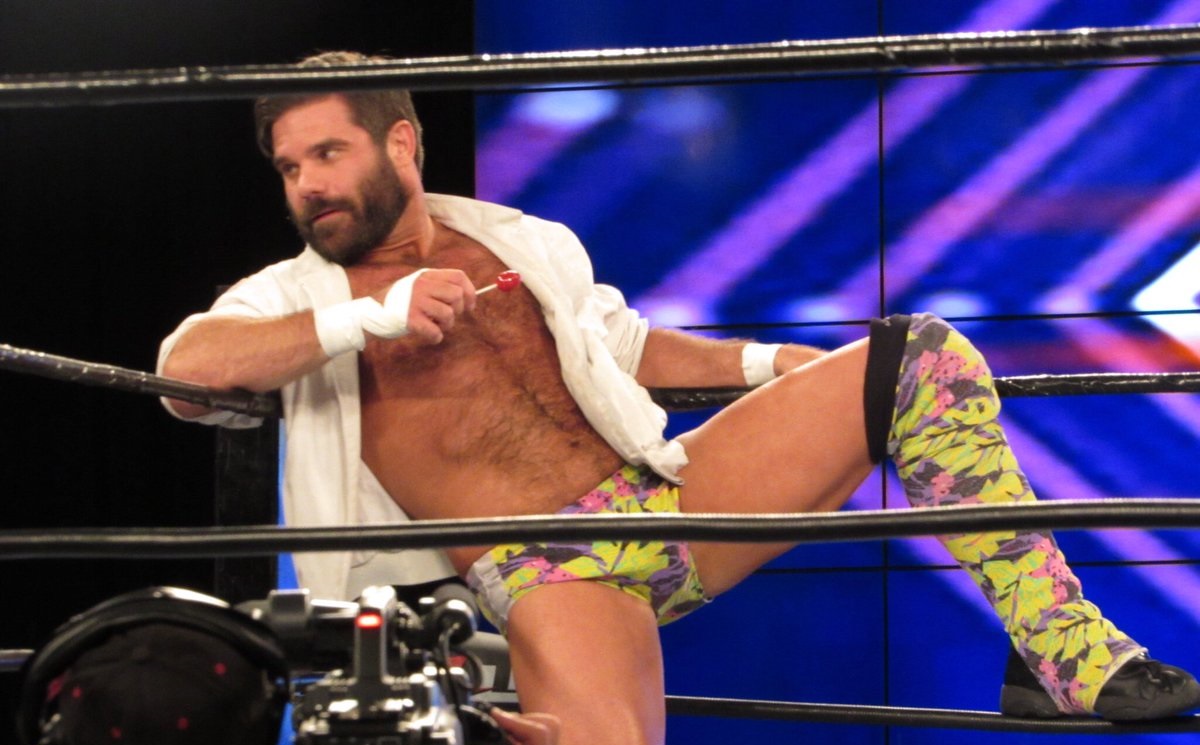 Joey Ryan has updated everybody on his injury status!
As we noted in our spoiler coverage, Joey Ryan competed alongside Swoggle at Major League Wrestling's Fightland television tapings last week in Chicago, however could not use his left arm and revealed after the match that he was injured (see the spoiler results here).
While Joey had yet to see a doctor and learn the full extent of his injury, the belief was he had suffered a torn pec, an injury we also just saw Triple H suffer at WWE Crown Jewel. Ryan has since had an MRI and revealed the full results today via Instagram:
"The MRI revealed that I have an acute tear of the left pectoral major, including a high-grade tear of the clavicular head at the myotendinous junction and a high-grade intratendinous tear of the sternal head with retraction and hemorrhage into the muscle belly. Disorganized fibers of the muscle-tender tear identified within the deltiopectoral groove.
The doctor is recommending surgery and I'm to call the surgeon on Monday or Tuesday to set up an appointment to see them.
A timetable on recovery will be determined by the surgeon."
While of course nothing concrete can be said until surgery, the recovery time for a torn pec can be as little as five months on the low end, but up to nine months on the higher end of the spectrum should no complications arise.
Where would you like to see Joey Ryan compete when he returns? Let us know on social media @theCHAIRSHOTcom and always remember to use the hashtag #UseYourHead!
ROH News: Jeff Cobb To Defend ROH World TV Title At Final Battle PPV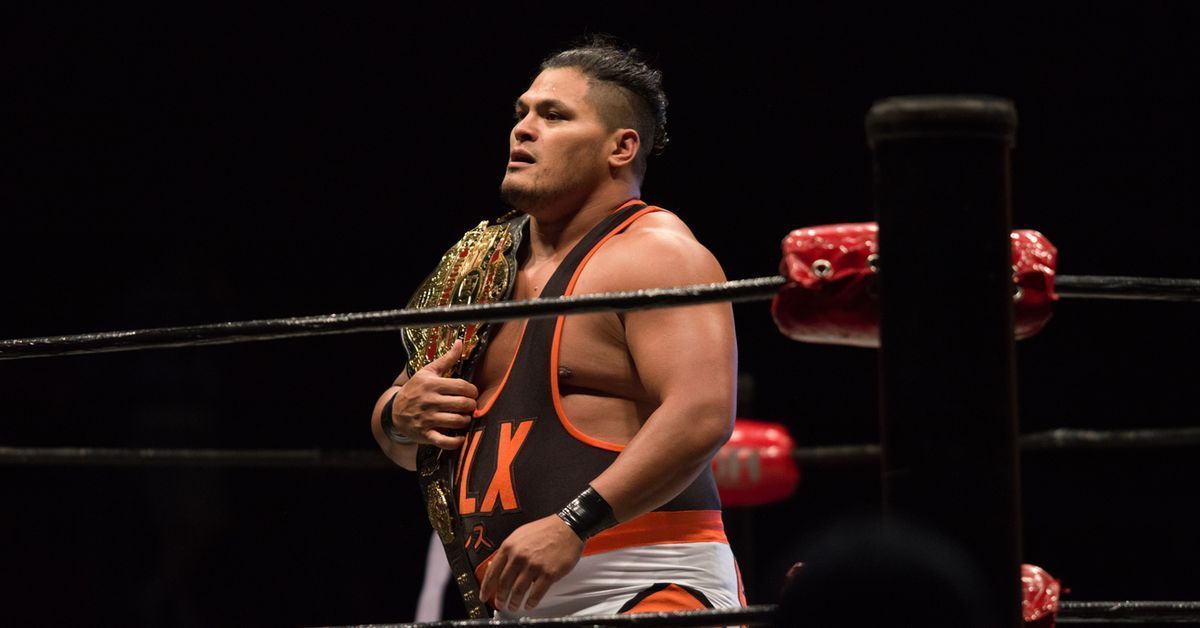 An ROH World Television Title Match has been announced for Final Battle!
Exactly four weeks from tonight, Ring Of Honor will present its next big event as they go to the Hammerstein Ballroom in New York City for the Final Battle pay-per-view on December 14th, followed by the Final Battle Fallout television tapings the next night in Philadelphia.
ROH has wasted no time in building the card for their last PPV of 2018, already announcing the ROH World Title and WOH World Women's Championship will both be on the line, in addition to Matt Taven's 'Real World Title' when he faces Dalton Castle (see that announcement here). Today, another championship match official as Jeff Cobb will defend his ROH World Television Title against 'Hangman' Adam Page:
Ring of Honor's seminal event, Final Battle, emanates from Manhattan Center's Hammerstein Ballroom on Friday Dec. 14. Final Battle is ROH's biggest card of the year and has been the site of some of ROH's most memorable matches.
All roads lead to the G1 Supercard, co-promoted by ROH and New Japan Pro-Wrestling, at sold-out Madison Square Garden on April 6, 2019, and the results at Final Battle undoubtedly will have an impact on the historic show.
ROH World Television Champion Jeff Cobb will be appearing at his first Final Battle, and his title will be on the line against "Hangman" Adam Page of "The Elite."
ROH WORLD TELEVISION TITLE MATCH
ROH WORLD TELEVISION CHAMPION JEFF COBB vs. "HANGMAN" ADAM PAGE
Both champion and challenger are among the very best competitors in ROH, but they've taken very different paths to the top.
Cobb stormed onto the scene in ROH over the summer by interrupting Top Prospect Tournament matches and destroying the competitors. After the third attack, Cobb declared that the tournament was over because he is the top prospect.
The former Olympic wrestler representing Guam wasted no time in making good on his bold assertion. In his first ROH match, which took place at the end of September, Cobb won the ROH World Television Title by steamrolling Punishment Martinez in 90 seconds. Martinez, who had been a dominant champion, was no match whatsoever for the powerhouse from Honolulu, who put him down with his devastating Tour of the Islands powerslam.
Since capturing the title, Cobb has scored one impressive victory after another, including over the likes of Grand Slam Champion Christopher Daniels, New Japan Pro-Wrestling star EVIL and Shane Taylor. The nine-year pro also won the prestigious Battle of Los Angeles tournament.
After Cobb's win over Taylor, Page came down to the ring and got in the champion's face. On an episode of "Ring of Honor Wrestling" two weeks prior, Page made it known that he was looking for a shot at a singles title, and it was now apparent that his sights were set on Cobb and the ROH World Television Title. (Tune into upcoming episodes of "Ring of Honor Wrestling" to see how this rivalry escalates.)
Unlike Cobb, Page's rise in ROH has been more gradual. Page competed in the 2013 Top Prospect Tournament, but he was eliminated in the first round by Silas Young. The following year, Page served as a "young boy" for The Decade, a faction led by BJ Whitmer. Page eventually left The Decade and began realizing his vast potential in 2016, especially after joining Bullet Club.
Page was named ROH's Breakout Star of 2017, as he established himself as one of the best all-around competitors in the company. He got his first taste of championship gold in ROH by teaming with The Young Bucks to win the ROH World Six-Man Tag Team Titles. Their reign lasted a record 201 days. Singles gold has remained elusive for Page, but he is looking to rectify that at the expense of Cobb at Final Battle.
Will Cobb make "The Hangman" his next victim,, or will Page bring home the ROH World Television Title to "The Elite?"
Find out LIVE as very limited tickets remain to join us in New York City for Final Battle!
Watch Final Battle LIVE on pay-per-view or stream FREE as an HonorClub VIP member or 50% off with an HonorClub Standard membership through the ROH App and ROHHonorClub.com!
ROH FINAL BATTLE
Friday, Dec 14, 2018 8 p.m. EDT
The Manhattan Center's Hammerstein Ballroom
311 W 34th Street
New York, New York 10001
ALREADY SIGNED:
MAIN EVENT
ROH WORLD TITLE MATCH
ROH WORLD CHAMPION JAY LETHAL vs. CODY
ROH WORLD TELEVISION TITLE MATCH
ROH WORLD TELEVISION CHAMPION JEFF COBB vs. "HANGMAN" ADAM PAGE
FOUR CORNER SURVIVAL FOR WOMEN OF HONOR WORLD TITLE
WOH WORLD CHAMPION SUMIE SAKAI vs. MADISON RAYNE vs. KAREN Q vs. WINNER OF KELLY KLEIN/JENNY ROSE
MATT TAVEN vs. DALTON CASTLE
Do you think we will see a new ROH World TV Champion? Let us know on social media @theCHAIRSHOTcom and always remember to use the hashtag #UseYourHead!