WWE News: Titus O'Neil Files Counter-Suit Against Cameraman Over Swerved Incident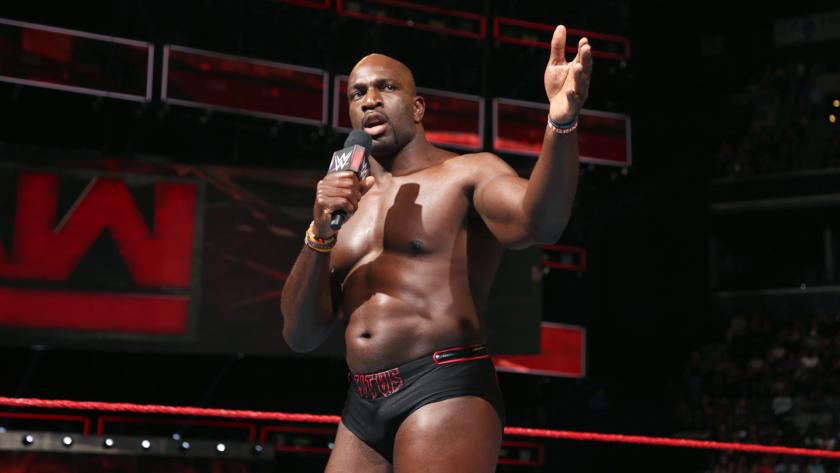 It's been quite some time now since we've had any updates on the lawsuit by cameraman Donald Anderson against WWE Superstar Titus O'Neil and the company (go here for the last update), stemming from an incident while filming the WWE Network program, Swerved. As we know, Anderson is suing both Titus, real name Thaddeus Bullard, as well as WWE, claiming he was injured after Titus kicked at his camera following a prank that saw fellow Superstar Paige shock O'Neil with a cattle prod.
Anderson's suit in Florida is for Battery, Assault, Willful Misconduct, Gross Negligence, Negligence, Intentional Infliction of Emotional Distress, plus Negligent Infliction of Emotional Distress and seeks in excess of $15,000 in addition to damages. Originally, Anderson filed suit in California for $1.2 million in damages, but the case was then moved to Florida.
Titus is now firing back as PWInsider is reporting that he has responded with a counter-suit in the amount of $15,000. The counter-suit claims that Titus "acted out of necessity to prevent being assaulted", as well as "did not create the danger to be avoided and stopped his action when the danger was gone". It also states that Donald Anderson "knowingly and voluntarily assumed the risk when he intentionally conspired, planned and participated" when he agreed to "film/record the assault and battery", thus forcing Titus to "used reasonable force that was not greater than necessary to end the threat of being cattle prodded repeatedly".
O'Neil also alleges that this part of the segment was filmed without WWE's knowledge and included evidence that showed the sketch was not included on the approved list by the company. Additionally, Titus is alleging that Uranus Productions, who was hired to develop Swerved, directed Paige to assault him with the cattle prod and he had never given consent for it.
EA's Take: Lots of legal mumbo-jumbo here, so at the end of the day, I don't have a clue how this could play out legally. My first inclination would be that the whole thing just gets thrown out because it's starting to get a little over the top. The cameraman seemed like a bit of an ambulance chaser to me from the beginning and although there may have been some truth to his side of the story, the details of his lawsuit just seem to be like he's reaching a bit far. Now that Titus has responded, I feel like there's probably a lot of truth to what he's saying as well, but now because he's in defense mode, he too is reaching.
Continue following TheChairshot for all the latest skull smashing opinion, news, reviews and so much more! @theCHAIRSHOTcom on Twitter
Always #UseYourHead
WWE News: WWE Network To Air Starrcade Special Next Sunday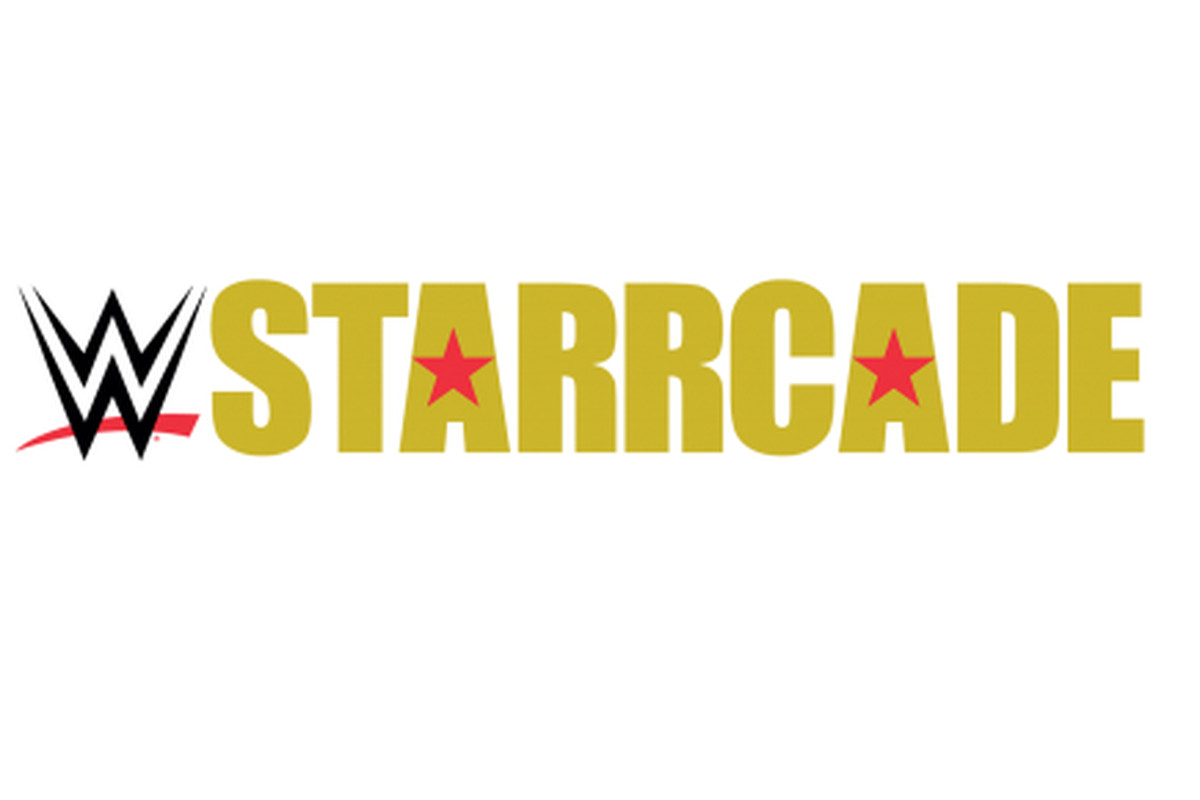 Next weekend's WWE Starrcade event will air on the WWE Network…sort of.
While the WWE Universe is focused on tonight's NXT TakeOver: War Games II and tomorrow night's Survivor Series, next Saturday the company will present its second Starrcade event from Cincinnati, Ohio.
After reviving the old NWA/WCW pay-per-view namesake for a special Live Event last year, WWE decided to move this year's show outside of North Carolina. Yesterday, we noted how some changes were made to the card as the previously scheduled Steel Cage Match between Becky Lynch and Charlotte Flair has been removed (see the full lineup here). At this time, Charlotte is still advertised to appear, however it's now not known exactly in what capacity she will be used.
Additionally, many fans had hoped that this year's Starrcade would be available on the WWE Network after missing out on last year's and it looks like they will be getting their wish in some fashion. PWInsider was the first to report that the WWE Network schedule is listing Starrcade to air as a one-hour special next Sunday, the night after the event, at 8PM EST. Currently, there are no details on which matches from the event will air.
Which matches from Starrcade do you want to see air? Let us know on social media @theCHAIRSHOTcom and always remember to use the hashtag #UseYourHead!
Joey Ryan Gives Details On His Injury, Will Be Undergoing Surgery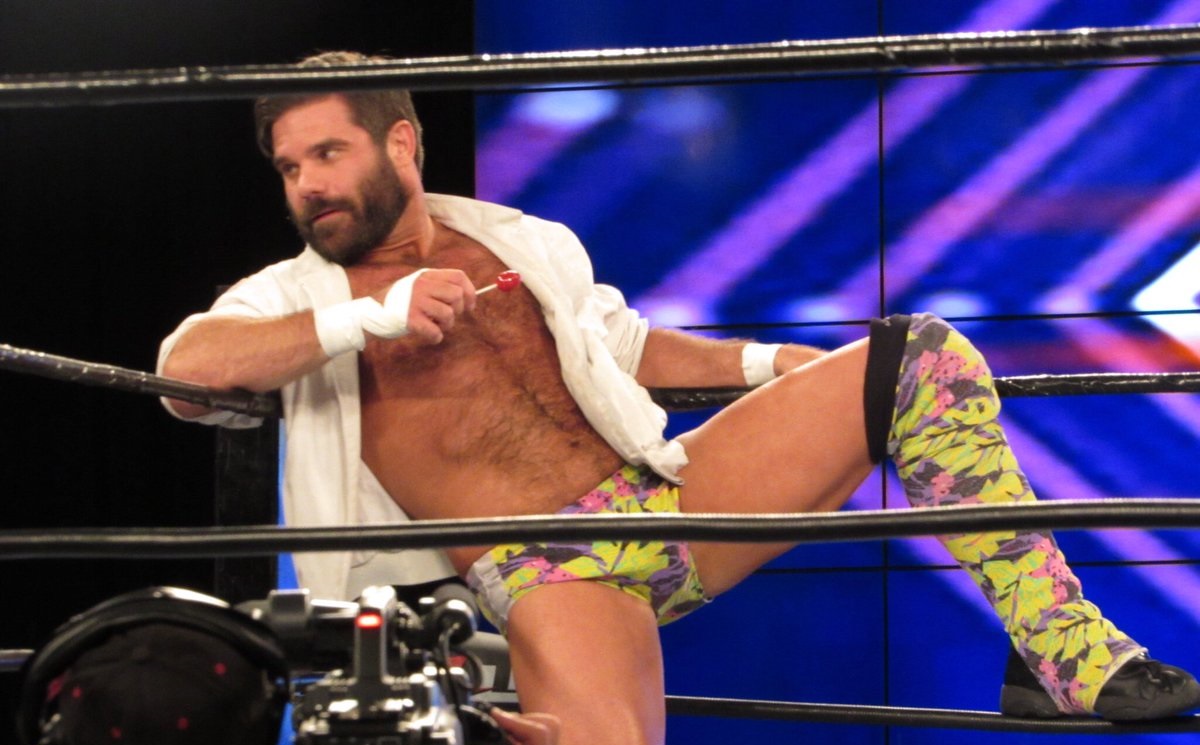 Joey Ryan has updated everybody on his injury status!
As we noted in our spoiler coverage, Joey Ryan competed alongside Swoggle at Major League Wrestling's Fightland television tapings last week in Chicago, however could not use his left arm and revealed after the match that he was injured (see the spoiler results here).
While Joey had yet to see a doctor and learn the full extent of his injury, the belief was he had suffered a torn pec, an injury we also just saw Triple H suffer at WWE Crown Jewel. Ryan has since had an MRI and revealed the full results today via Instagram:
"The MRI revealed that I have an acute tear of the left pectoral major, including a high-grade tear of the clavicular head at the myotendinous junction and a high-grade intratendinous tear of the sternal head with retraction and hemorrhage into the muscle belly. Disorganized fibers of the muscle-tender tear identified within the deltiopectoral groove.
The doctor is recommending surgery and I'm to call the surgeon on Monday or Tuesday to set up an appointment to see them.
A timetable on recovery will be determined by the surgeon."
While of course nothing concrete can be said until surgery, the recovery time for a torn pec can be as little as five months on the low end, but up to nine months on the higher end of the spectrum should no complications arise.
Where would you like to see Joey Ryan compete when he returns? Let us know on social media @theCHAIRSHOTcom and always remember to use the hashtag #UseYourHead!