WWE News: WWE Looking To Utilize More Managers Moving Forward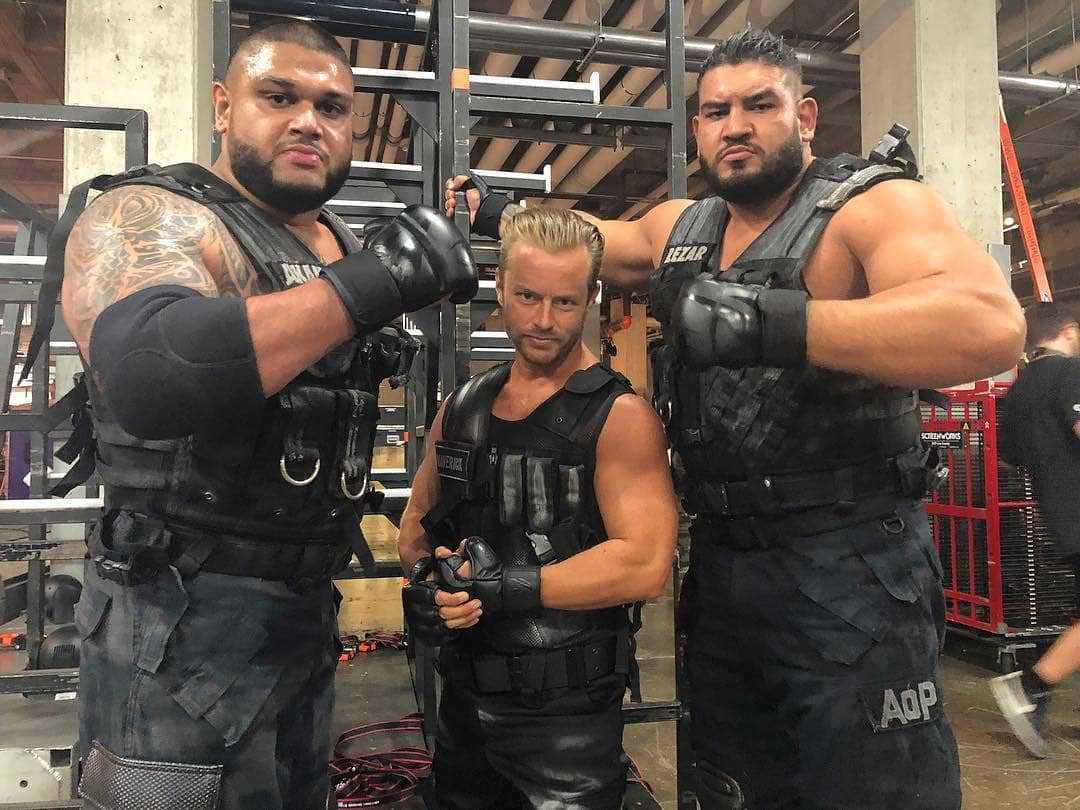 Over the past few weeks on WWE television, more specifically Monday Night RAW, we've seen some interesting changes with 205 Live's Drake Maverick leading the charge for The Authors Of Pain now, then this week Lio Rush seemingly being paired up with Bobby Lashley.
Previously, it's been known to fans that wrestling managers has been something WWE Chairman Vince McMahon hasn't exactly fancied, but it now looks like that's a subject he has changed his mind on. According to The Wrestling Observer Newsletter, there's talk of bringing in managers from the independents to put with Superstars on television and it's now something that company officials are thinking of storylines for.
While it's not known specifically what has changed Vince McMahon's mind with regards to managers, The Observer speculates that Paul Heyman's success being side-by-side with Brock Lesnar played a role. It should also be noted that while it was said WWE is looking to bring managers in, no specific names have been revealed.
EA's Take: Here's something I've wanted for a long time, but first, I don't know about The Observer speculating that Vince changing his mind on managers had to do with Heyman's success. Vince is a smart guy, no matter what anybody thinks. I imagine he realizes Heyman is a one-of-a-kind talent and I don't feel like after the last six years working with Lesnar that Vince just has this epiphany about how good managers are because of him. I do think seeing what someone like Zelina Vega has done recently, very well could have though or just the plethora of mouthpieces the company has been bringing on in general. I mean, who's to say what changes Vince's mind, really? Now when it comes to who they could bring in (Who? Who?), I'm admittedly not well-versed on managers working the independents. I do have one name though that I thought WWE dropped the ball on and that's Armando Alejandro Estrrrrrrada. Why not give him another go? He was money with Umaga and had loads of charisma, but then they split the two up, made him ECW General Manager and that was that.
Continue following TheChairshot for all the latest skull smashing opinion, news, reviews and so much more! @theCHAIRSHOTcom on Twitter
Always #UseYourHead
Andrade, Zelina Vega, and Aleister Black Moved to WWE Smackdown
Did Charlotte Flair have anything to do with this?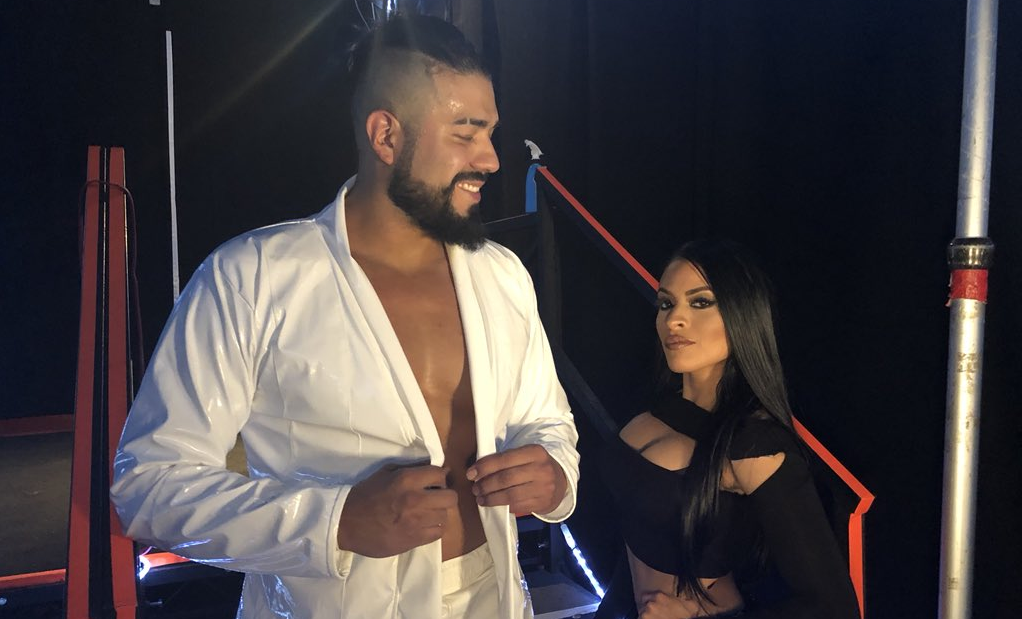 Three talents get shaken up once more: Andrade, Zelina Vega, and Aleister Black head to WWE Smackdown in a WWE Superstar Shake-Up reversal.
In a surprising move, WWE has changed the profiles for Andrade, Zelina Vega, and Aleister Black to the blue brand, WWE Smackdown. Black was assigned to Raw during the Superstar Shake-Up, and Andrade and Vega were moved there in a spot that saw Andrade get a clean victory over Intercontinental Champion Finn Balor.
The internet, of course, immediately jumps to conclusions about the Latin representation of Smackdown (Rey Mysterio was also moved to Raw), as well as the relationship between Charlotte Flair and Andrade. Aleister and Zelina are married, and WWE has been trying to keep couples together. Do you think Charlotte Flair is responsible for this move?
Greg DeMarco's Take on this WWE Superstar Shake-Up Reversal
I stand in the middle! I know, I don't do that often. But Andrade to Raw made a ton of sense, as he can be a workhorse there and eat up TV time by putting on great matches. Smackdown is loaded (even more so), and I really hope 3 people move back to Raw in the process. As for why? This can definitely be a case of "LOLCHARLOTTEWINS" as she and Andrade are of course an item. If so, that shows how strong of a pairing Zelina and Andrade are if she went with him, and since Zelina and Aleister are married, Black goes as well. I could see the four of them traveling together, honestly.
This was originally reported by Pro Wrestling Sheet:
UPDATE: Aleister Black is now officially listed on WWE dot com as a SmackDown Superstar as well. His profile states: "After the 2019 Superstar Shake-up, Black set his sights on changing the landscape of SmackDown LIVE."

FULL ARTICLE ⏩⏩ https://t.co/p5XcgPejqI pic.twitter.com/CrXzpeoPYI

— Pro Wrestling Sheet (@WrestlingSheet) April 22, 2019
Dolph Ziggler Reveals He Was Added To The 2019 Royal Rumble The Night Before
How did Dolph Ziggler end up in the 2019 Men's Royal Rumble?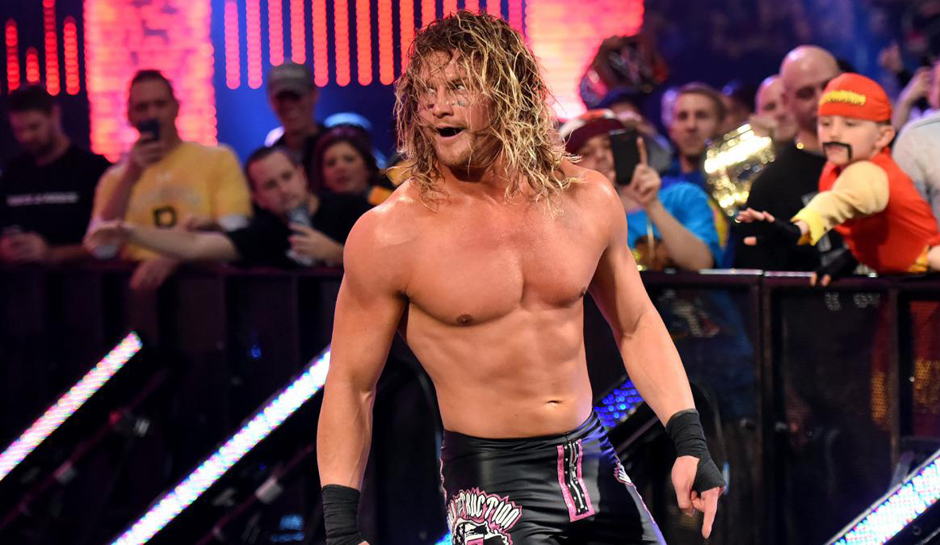 When, and how, was Dolph Ziggler added to the 2019 Royal Rumble match?
In a sit-down interview with Chris Van Vliet (seen above), Dolph Ziggler reveals that he wasn't booked for the WWE Royal Rumble until the night before, and he earned a payday for his comedy show and the Royal Rumble appearance.
"Oh my God. That's a great story. Can I tell this story? When I talked to you, I was not booked for the Royal Rumble and I have no reason to lie to anybody or be like 'Hey listen, I don't know what the deal is'. I was just on hiatus and I got a call to be there. And if I wasn't in town for a booking for a comedy show that night I would not have even been in Phoenix. I got a call the night before saying 'Hey, you gotta get here.' … I was one of the last people in the ring that night and my comedy show three blocks away had to start an hour late because I was running over with sweat and my bags. I almost went in my gear but I was like I'm going to have to shower."
Dolph Ziggler hasn't appeared for WWE since the Royal Rumble, and in the interview above he maintains that he on an extended vacation from the company. You might remember that Ziggler made first contact with Nia Jax during the Rumble, nailing her with a Superkick.
With thanks to WrestleZone for the quote.