Joe's CMLL Review & Results (10/22/2018)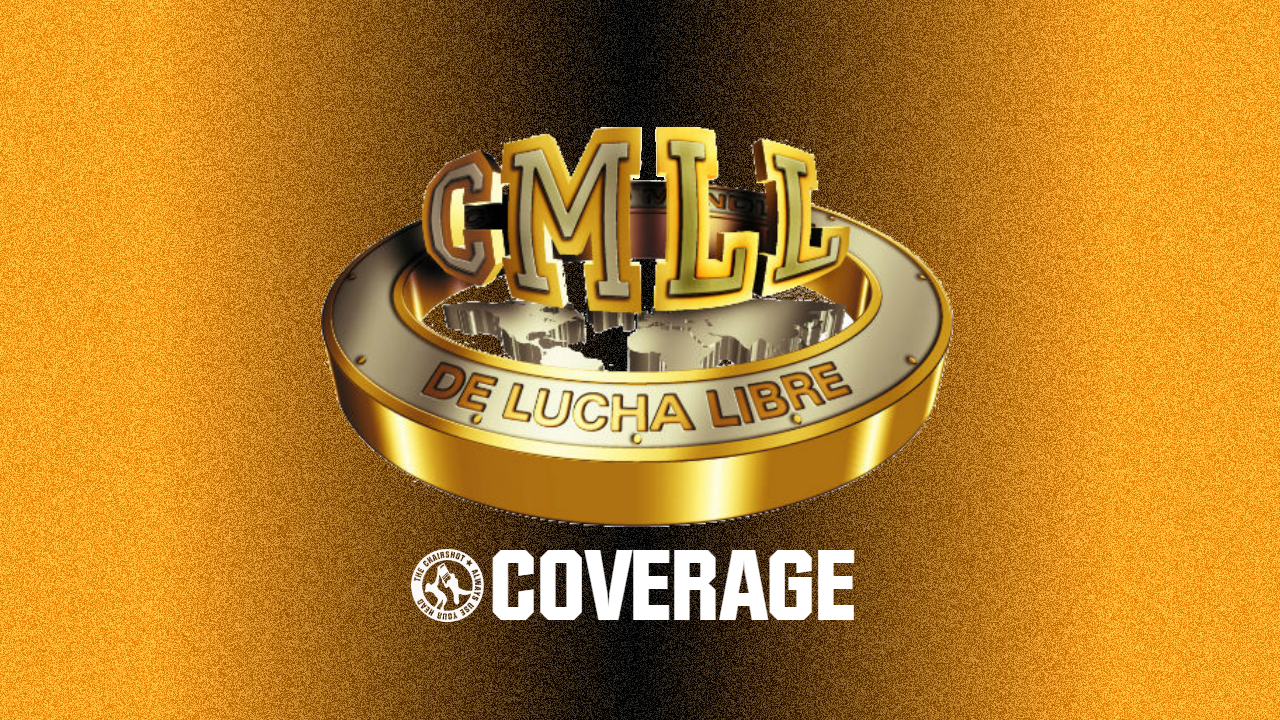 CMLL Arena Mexico Tuesday
Aereo and Acero vs Mercurio and Pequero Universo
Aereo and Universo start out the match with some grappling on the ground. They do a few acrobatic spots and counters. Mercurio and Acero are up next and Acero hits a big arm drag then postures to the crowd. Mercurio gets him into a hold on the crowd finally but Acero fights out of it and hits a big head scissors. After Universo and Aereo trade some spots Mercurio is back in there with Acero. He hits a flap jack and then Universo hits a senton for the pin. Mercurio hits a face buster on Aereo for the fall. First Fall: Mercurio hits a face buster on Aereo for the pin.
I'd like to point out that there must not be a lot of people there yet because you can hear the echo of the commentators as they're speaking loudly through the arena. Universo starts with Aereo and he I believe bites his nipple then throws some weak looking punches. Mercurio is in to work on Aereo now. Now they're both working on him as Acero has been taken out. Acero does indeed make his way back in and hits the weakest splash in the corner on Mercurio, and then Aereo hits a drop kick off the top on Mercurio for the fall. Second Fall: Aereo hits a drop kick off the top for the fall on Mercurio.
Acero and Universo start out this fall at a fast pace. Soon after Mercurio and Aereo are in. Aereo gets the better of him hitting a big arm drag. Universo gets Aereo in an abdominal stretch but Acero breaks it up. Aereo gets Universo to the top and hits a spanish fly. They hit drop kicks on Mercurio and then a double hip toss into a basement drop kick, then Acero hits a lionsault for the win. Third Fall: Acero hits a lionsault on Mercurio for the win.
Winners: Aereo and Acero
Robin, Principe Diamante and Oro Jr vs Espanto Jr, Inquisidor, and Metalico
Inquisidor and Oro are in to start the match. They feel each other out doing some grappling. They hit a stale mate bringing in Metalico and Principe Diamante. They both go for single legs but keep dodging each others attempt. Finally Mealico gets a hold of him and starts to work him over. Principe fights back hitting a head scissors but Metalico still stays on the offense during the grappling exchange. Robin and Espanto come in next. Robin hits a head scissors take over and then hits a middle rope dive on Espanto. In the ring Oro gets Metalico in an arm bar for a submission. Principle Diamante gets inquisidor with a role up for the fall. First Fall: Principe Diamante pins Inquisidor with a school boy.
Robin throws Espanto to the outside to start the second round and there's some posturing. Metalico comes in and he wants a piece of Oro. Metalico works him over for a few until Oro hits a head scissors on him to the outside and then feigns a dive and hits a pose. Principe hits a few arm drags on Inquisidor and Robin chases Espanto to the outside but he's met with a hurricanrana by Metalico. They now triple team Oro in the ring. Espanto hits a big kick to the face in the corner for the pin. Metalico hits a fireman's carry on Principe and then Inquisidor hits a senton into an indian deathlock for the fall. Second Fall: Inquisidor submits Principe Diamante with an indian deathlock.
Oro is getting triple teamed to start this round. They soon move their attack to Principe. Espanto hits him with a big back drop leading to Robin trying his hand. Robin makes a come back and Principe comes in and runs wild. Oro hits a dive on Metalico, then Inquisidor hits a dive, then Principe hits a huge dive. Chaos. Inside the ring Espanto hits a canadian destroyer on Robin for the win. Third Fall: Espanto Jr hits a canadian destroyer on Robin for the win.
They're stretchering Robin out of the ring. I don't see where he got hurt. His head was well protected on the canadian destroyer. His neck didn't look to move at all. Maybe he got knocked out, but even then I can't see where he got hurt. Hopefully he's okay.
Winners: Espanto Jr, Inquisidor, and Metalico
Black Panther, Fuego, and Blue Panther Jr vs Kawato San, Universo 2000 Jr, and Tiger
Fuego and Tiger start out in the ring and they do some acrobatic wrestling. Next in is Kawato and Black Panther and Kawato is working him over until Panther hits a big clothesline. Blue Panther Jr and Universo are brawling on the ramp. Kawato and Universo try to remove Blue Panther's mask. Finally Fuego hits Tiger with a hurricanrana into a pin and Black Panther submits Kawato with a stretch submission. First Fall: Fuego pins Tiger with a hurricanrana.
Panther hits a big drop kick on Universo then chases him on the outside but Universo wants no part of it. Black Panther hits a hurricanrana on Kawato and then feigns a dive. Fuego comes in with Tiger and keeps matadoring him. Fuego does an acrobatic arm drag and then does his matrix spot to avoid a clothesline by Kawato. He hits an arm drag on Kawato and then a middle rope dive. Tiger hits a dive on Fuego after Black Panther irish whips him. Panther goes for a dive but Tiger moves, he stops himself and dives to where Tiger had moved. In the ring Universo rips Blue Panther's mask off for the DQ. Second Fall: Blue Panther wins via DQ when Universo removed his mask.
Winners: Blue Panther Jr, Fuego, and Black Panther