(NOAH) WEEKLY NEWSLETTER VOL.16 ~ 28TH DECEMBER 2018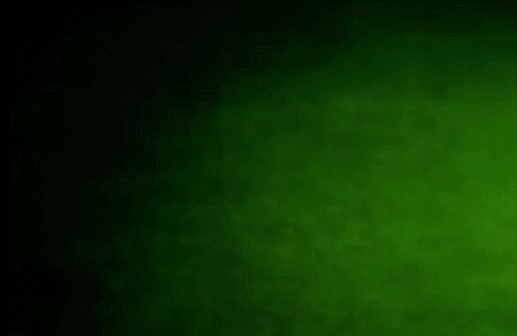 End of year fun to be had in NOAH! NOAHful Gift isn't overly serious, but it does set a decent tone for Navigation for the Future. Hisame let's us know everything we need to know-ah. Get it? No? Shuddup and read.
NEWS
NOAHFul GIFT
NOAH held their final event of the year, "NOAHFul GIFT", at Korakuen Hall on the 24th December 2018. The usual flea market was held where the wrestlers sold their old clothing and ring gear (one fan bought something of Nakajima's and said there was a faint smell of sweat on it).
Fortunately, Genba Hirayanagi did not repeat his threat to turn up in some old pants (or turn up at all).
NOAH held a lottery to determine random drawing of the first three matches prior to the Costumed Battle Royale (I'll get to that. Its highly disturbing).
The matches were:
1. Yoshiki Inamura vs Hi69
2. Kaito Kiyomiya vs Kenoh vs Kinya Okada
3. Tadasuke, Atsushi Kotoge & Go Shiozaki vs Junta Miyawaki, YO-HEY & Katsuhiko Nakajima.
Inamura put on a good show, but naturally, fell to Hi69 – but it was Kinya Okada in the "random" drawing of the second match (which no one seriously believes was "random"), who stole the show. Okada, with only about seven matches or so since he debuted, completely stole the show. He proved himself to be a natural, at times he had the small blip to show his lack of experience, but you couldn't fault his ring presence. Sarcastic (he's going to be NOAH's very own homegrown Yuji Hino), by pretending that he didn't see the GHC Heavyweight Champion telling him off for double crossing him, smirking (not sinister like Nakajima though, more in a troublemaker, butter wouldn't melt in my mouth, kind of way) and when he said to Kiyomiya about Kenoh, "let's get that blonde bastard", using language common to his generation.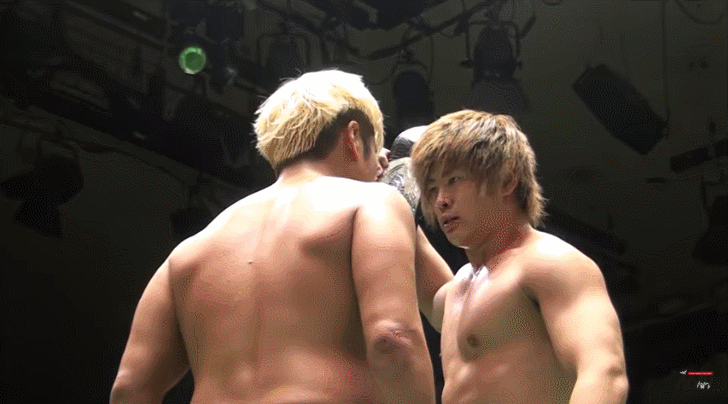 He is going to be one the nastier heavyweights, and in years to come, and a big part of NOAH.
Naturally, Kenoh and Kiyomiya faced off, Kiyomiya showing an attitude that he hasn't had for the past twelve months since he came back by standing up to Kenoh.
Kaito Kiyomiya won with the Boston Crab on Kinya Okada after 13 minutes and 27 seconds
The next match had more of a focus on Atsushi Kotoge and Go Shiozaki…and it read like a plot to a anime.
Go Shiozaki was having trouble chopping his opponents, and was offered the cape by Atsushi Kotoge. Shiozaki, put the cape on, and his powers were restored. Kotoge was out of what is left of his mind, when Shiozaki did the "Revolutionary Fist".
After the match (in which Nakajima and YO-HEY sat in the audience to cheer on Miyawaki), a delighted Kotoge asked Shiozaki whether from now on, he would like to wear his magic power granting cape?
Shiozaki looked like you do when granny asks were that nice Christmas jumper is with Santa on it she bought for you last year?
It should be noted (that with the possible exception of Hi69, who is an eighteen year veteran), that all of the matches featured the younger stars of NOAH.
Then there came the Battle Royale.
EVERYONE (except one person) dressed up for this, even Ally (ring announcer) dressed up to announce it.
Special mention goes to:
~ Santa Masa Kitamiya subduing his too cute reindeer (Hitoshi Kumano and Junta Miyawaki) after they beat him down with soap in a sock
~ Maybach Taniguchi dressing as his Sasumata, and being used as a battering ram
~ Tokyo Sports describing Masao Inoue's mask as one used for "convenience store robberies"
~ Mohammed Yone bringing a camera to the ring, and taking pictures of EVERYTHING…and I mean EVERYTHING. Yes. Even what you are about to read about.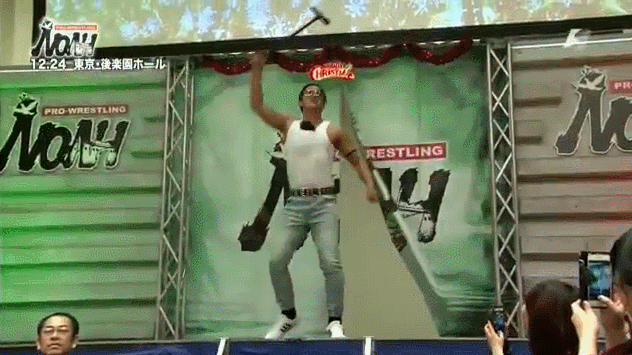 ~ Atsushi Kotoge was an out of control hyperactive "Kotode Mercury" (Freddie Mercury), complete with cane, and what looked like a bath lily stuck to his chest to simulate chest hair.
~ Akitoshi Saito came out as Atsushi Kotoge, and did a dance involving a crotch chop, which I never want to see again.
~ Hajime Ohara recycled his Kiki costume from 2017.
~ HAYATA refused to dress up (no surprises there)
~ Kenoh came as the masked "Menso-re Oyaji", complete with his beloved can of Orion beer (its from his summer holiday retreat of Okinawa), and did things that Kenoh would not normally do (come on, we all know Mr. "I don't smile normally in my everyday life", was smiling under the mask)
~ Kaito Kiyomiya came as a songstress clad in a Kimono and with the traditional white painted face. He made his entrance in the traditional way a dancer does, with the fan over the face and the knees slightly bent.
~ Katsuhiko Nakajima came as a samurai, and then found that Samurai didn't high kick people as their clothing didn't allow it.
Takashi Sugiura came as a gorilla.
Yes. A gorilla.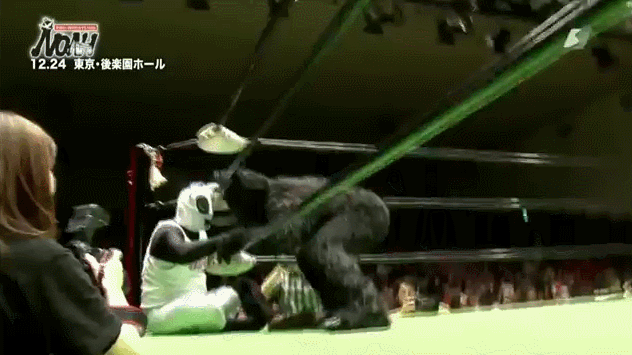 Sugi often refers to himself as one (although KENTA once called him a "Hippo"), and he came out clutching a bunch of bananas.
Then the gorilla got in the ring, and attempted to, shall we say, mount Hi69 (a panda) before being chased away, at which point he then tried to…well…get into Kiki's drawers.
I guess we should be grateful, had a watershed not existed along with broadcasting laws, he probably would have come as The Baboon…
Moving on – the Battle Royale (in which the Geisha and the Samurai danced together, in what looked like a lopsided Edo period drama of a 5'11 Geisha dancing with a 5'9 man), the event was won by Kotode Mercury.
The traditional picture was taken at the end, even Naomichi Marufuji got in the ring for it (he had been enjoying the action from ringside), the only people missing were YO-HEY and Yoshinari Ogawa. YO-HEY, with his new heel persona felt he couldn't join in, and Yoshinari Ogawa had come to the ring and been chased off by Daisuke Harada.
After the event, Go Shiozaki (in his role as chairman of the NOAH, wrestlers association) thanked everyone for coming, and thanked them for helping to raise the roof so to speak. Next year the wrestlers and the staff, will continue to devote themselves to Pro Wrestling Noah.
NOAH will hold their next event on January 6th 2019 at Korakuen Hall
POWER HALL & KUSHINO PRODUCE
Riki Chosu held another "POWER HALL" on the 28th December at Korakuen Hall, the same day Kuishinbo Kamen held his produce in Osaka.
YO-HEY & HAYATA (despite YO-HEY turning on RATELS), had to tag together in a three man match. They got into an argument during it, which led to them both being taken down at one point, and a rather sad looking YO-HEY refusing to help HAYATA up, or even tag him in.
If they were going to work together, it was going to be difficult.
The final "POWER HALL" of 2018 featured NOAH wrestlers, Kaito Kiyomiya, Masa Kitamiya, Katsuhiko Nakajima, Takashi Sugiura and Akitoshi Saito (plus regular NOAH freelancer, Minoru Tanaka).
Nakajima was his usual evil grinning sadistic self, who took pleasure in beating up on Big Japan's Takuya Nomura (who seems to always be busted open whenever he faces NOAH).
Takashi Sugiura wore his tired old man face when confronted with some members of the opposite team.
Kaito Kiyomiya hugged his belt, and looked distressed when someone playfully tugged at it.
Kiyomiya's team lost, and he said afterwards that this wouldn't do, it (i.e. 2018) "could not end like this" and he wanted to fight another round.
"COME AT ME YOU BASTARDS"
Kenoh wrote his final column of 2018, and reflected on the past year, calling it the "best and the worst". He speaks mainly about Kiyomiya and his concerns that the company is pushing him into something he is not ready for.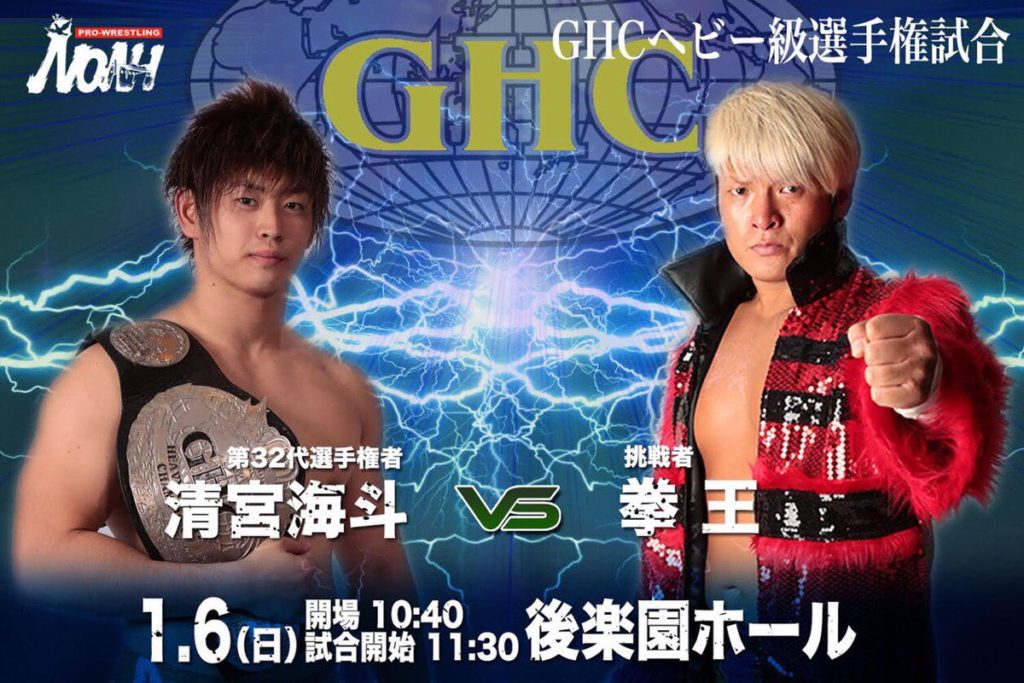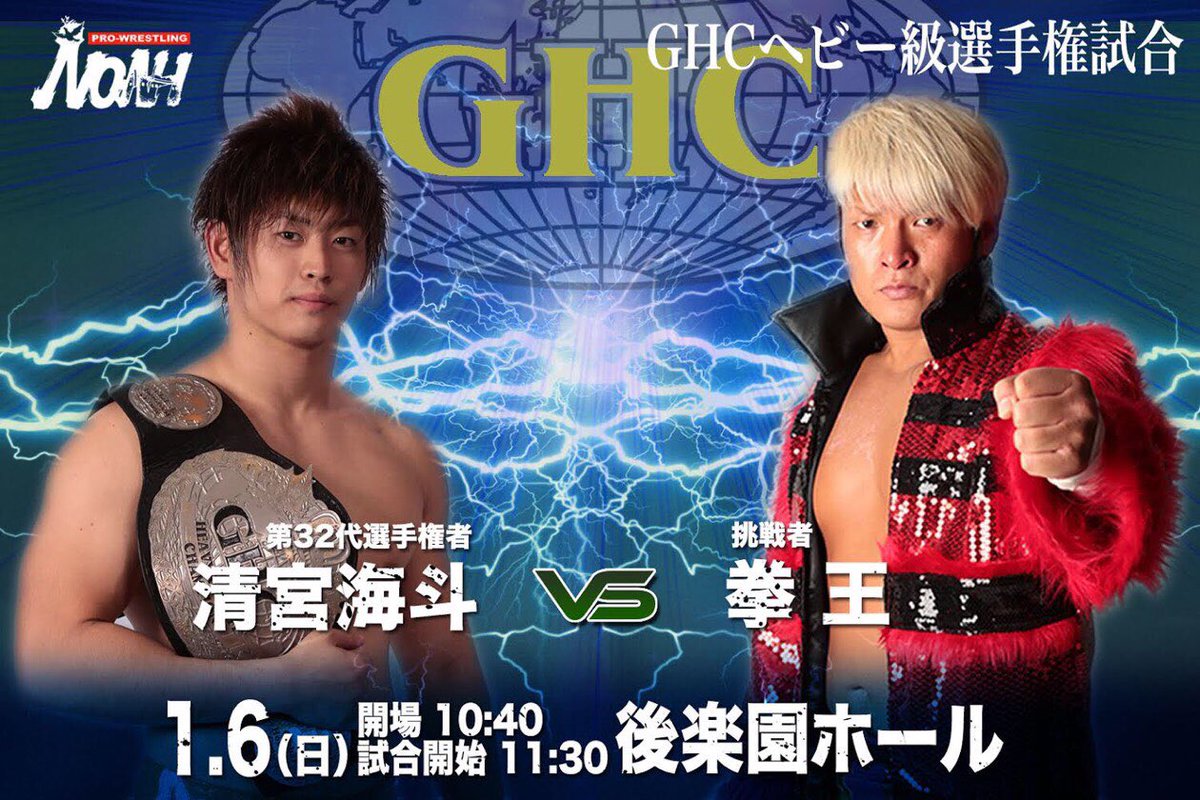 NAVIGATION FOR THE FUTURE 2019
NOAH are back on the 6th January 2018, with a live broadcast show at Korakuen Hall (to find out your timezone, put into Google "11.30 JST").
On the 6th January, Kaito Kiyomiya will face Kenoh in his first defense of the GHC Heavyweight title, The Hooligans (Yuji Hino and Maybach Taniguchi) will defend the GHC Heavyweight tag titles against Katsuhiko Nakajima and Go Shiozaki (this is the rematch after the chaotic title match in Yokohama). Junta Miyawaki and Seiya Morohashi will have their trial match to see whether or not Hajime Ohara will let them challenge for the GHC Junior Heavyweight titles (but they have been challenged by Keisuke Ishii & Kouki Iwasaki).
Yoshiki Inamura will also go up against his hero, Takashi Sugiura, in a singles match opener. He will also have a series of singles matches against various seniors.
Elsewhere, Daisuke Harada will defend the GHC Junior Championship against YO-HEY on the 26th in Osaka, but prior to that on the 20th, HAYATA will face YO-HEY, Harada will take on Ogawa, and Tadasuke will fight Kotaro Suzuki.
For this tour, the following outside talent have been announced to be participating in one way or another: Mitsuya Nagai, KAZMA SAKAMOTO, Yuji Hino, Masao Inoue, Minoru Tanaka, Kotaro Suzuki, Seiya Morohashi, Kokuki Iwasaki, Seichi Ikemoto, Kanjyuro Matsuyama and Keisuke Ishii.
GHC BELT NEWS
TOUR TIDBITS
~ President Uchida apparently had a little too much to drink at the Noah Christmas party
~ No one could work out how Tadasuke was sitting at (what looked like) the airport, and even less how he could sleep like that
~ Daisuke Harada wore a pointy Santa Hat for his stint as one day manager at Yoneya, Masa Kitamiya will be there in January 2019
~ Kenoh will be back on "Satoko's Room" in January 2019 (he was last on it in 2019)
~ Yoshiki Inamura took Takashi Sugiura's advice, and smiled a little more when out on promotion
KING SHAMELESS CORNER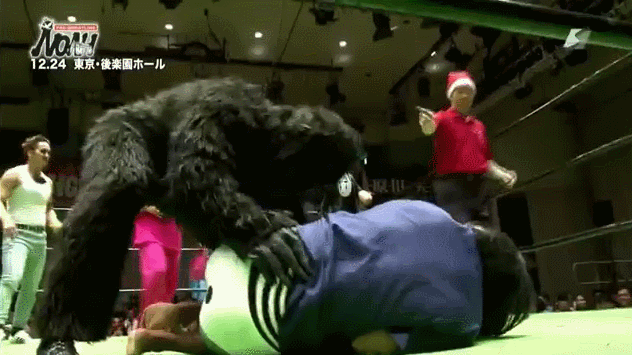 BROADCASTS
Samurai TV will broadcast the first night of "Navigation For The Future 2019" LIVE on the 6th January at 11.30am JST
BOOK CORNER
The translation into English of "Heir to The Ark" (Naomichi Marufuji's biography), has reached Chapter 4 "Fight to the Death; Battles with KENTA, GHC Grand Slam, returning to the juniors".
Chapters 1, 2 and 3 are now complete.
While I am still waiting for "PHOTO THE LIVE" to arrive, two other books on Mitsuharu Misawa\NOAH did "Sailing: The Mitsuharu Misawa autobiography" and "Mitsuharu Misawa: understanding the cause of NOAH".
The first book seems to deal with his life primarily from childhood to the founding of Noah (it was published in about 2001/2002).
THANK YOU
As this is the last newsletter of 2018, I want to take a moment to thank everyone for supporting me, following me this year and reading this.
In particular I want to thank Metal Noah, not only for kindly sending me his autographed copy of "Heir to The Ark", but also for being one of the main reasons I can do a recap of NOAH shows (a big thanks also goes to Abeshin, Nacky, Hamaharin, Shishido, Hai, Karin, Fujiwara Armbar, Pinkie Pie, Kei and Maybach Metapoko, and many many others, whom I may have forgotten to mention).
Thank you also to Wilfred Watches and Greg (GoodnightLove) for having me on their podcasts, and to Andrew Balaz (Chairshot) and Andre Corbeil (Wrestling with Wrestling) for asking me to write for them.
A thank you to Purodino for kindly sending me some Noah merchandise on her trip to Japan, and for translating some articles for the site.
A thank you to Jen J for never failing to send me the articles from Puroresu Weekly
A thank you to Brother Mort & Ro Bert for uploading the NOAH shows\Battlemen.
A thank you to John LaRocca for the shout outs on his podcast.
A thank you to my boyfriend for editing my podcast (which I hope to be restarting soon after a hiatus caused by family and work issues)
And a thank you to all those who contributed to my Patreon (the dream of being able to do this full time, from home and paid, comes closer and closer with each donation\subscription)
…and to anyone else I may have neglected to mention, you know who you are x x x
Finally, a big thanks goes to Pro Wrestling NOAH themselves, for being here in 2018 and for not blocking me from any of their accounts.
Yet.
LINKS
SUN ON THE SEA: A RECAP OF PRO-WRESTLING NOAH'S 2018 
Go Shiozaki vs Konosuke Takeshita ~ transcript of press conference
Kaito Kiyomiya, "a new scene" in the ring with Kenoh
Kenoh to the new champion, Kiyomiya, "I will make it easy"
Freddie Mercury wins the costume Royal Rumble? 
Noahful Gift – post match promos
Shiranui Curry (online shop)
HAYATA "My Turning Point" (translated by Purodino)
GIF credit: Battlemen News
PIC credit: Noah.co.jp
Mathew's AJPW Champion Carnival B Block Results & Review: Part 4
Time for another part of the Champion Carnival B Block with Mathew!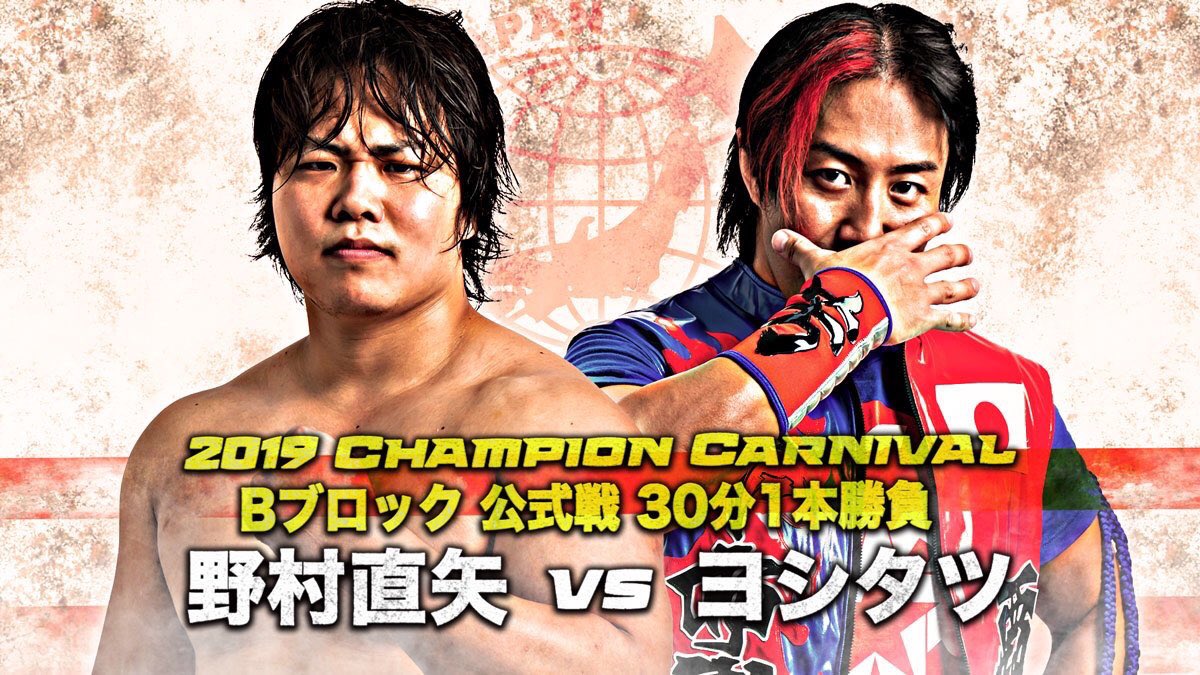 Time for another part of the Champion Carnival B Block with Mathew!
Last time we were here, we had the majority of the block tied up except for Naoya Nomura still in first place while Joe Doering is officially dead last.
We'll now talk about the next three shows with five matches in this one instead of six, meaning I'll be having more matches to cover in the next part.
Who will be advancing in our next series of matches? Let's find out as we…dive right in.
Rating System:
0 Stars: Dave Meltzer
1 Star: Vince Russo
2 Stars: Tony Schiavone
3 Stars: Eric Bischoff
4 Stars: Bruce Prichard
5 Stars: Jim Cornette
4/15/2019
Champion Carnival B Block Match
Sam Adonis vs. Takashi Yoshida
Review: Our first match for this show and article is Sam Adonis taking on Takashi Yoshida. Both men are not in a so great position, so neither one of them can fully afford a loss as of right now. If one of them does win though, they'll be in a position that they really can't lose their last set of matches going forward. Which one of these two will have that honor.
That moment when Takashi was the better one of a singles match…what is life anymore? Anyway, it's not a typo when I write this since he did perform a lot better than Sam did in this match and I wasn't expecting anything spectacular either but was enough for how they work. The first half of the much was rather slow as it was more taunting and trying to overpower the other but it just wasn't exciting or anything to keep people interested. Later on, they would be fighting outside of the ring when Sam failed to hit Yoshida with a chair and brought Sam back in the ring for Yoshida to hit an elbow drop for a two count. Sam would eventually put Yoshida in a Cattle Mutilation for a Yoshida to have his foot on the rope. Sam would go for the chair again as the referee would grab it as the two would tug until the referee let's go, having the chair hit Sam when he pulled back as it leads to Yoshida hitting the Kong Lariat to get the victory.
Rating: Tony Schiavone and a half
Champion Carnival B Block Match
Naoya Nomura vs. Yoshitatsu
Review: Our next match is Naoya Nomura taking on Yoshitatsu. Nomura is currently tied with Takashi Yoshida when it comes to the both of them having six points but Nomura is still in a great position that if he can win his next two matches, he'll be able to knock down most of his competition and still be in first place. Yoshi would need to beat him right here for the other competitors to have a better chance of winning. Will Nomura stay in first place or does Yoshitatsu ruin it?
I'm living in a world where Yoshitatsu has had the best matches on my block, first with Suwama and now against Naoya Nomura. I don't know what's going on here or who slipped what into my drink but I need to see this part of Yoshitatsu more often. Nomura did just as well in the match too as the both of them would deliver a great match in the ring with Nomura still shining a lot in these past couples of months, but Yoshitatsu doing as well here is a big surprise for me. Nice technical wrestling, random bursts of energy when they would go at it, and just a nice story for that little cherry on top.
After Yoshi delivered a DDT to Nomura onto the ring apron, they would slowly get back into the ring and it looked like Yoshi had him right where he wanted him as he would attempt to go for the Koji Clutch, but Nomura would hold his ground and hits him with a Spear and rolled him up for a two count. Nomura would attempt to go for another Spear as Yoshi would knee him in the face and the both of them would be down as the crowd cheered for them. When they would get up, they would hit each other with a series of German Suplexes until Nomura would be the one to hit the final German Suplex as the two were down again. Nomura made it to the top rope to attempt the Splash but Yoshi puts his knees up before he could land and not applies the Koji Clutch this time around. Nomura was unable to tap as Yoshi pinned him for a two count. Yoshi was able to get up and attempts to hit the Codebreaker of Jericho as Nomura caught him to push him off as he hits a forearm and then a Brainbuster. Nomura would get to the top rope once again as he hits the Splash for a two count and would pick him up for the Death Valley Driver to secure the pinfall victory and his position on top. Great match and a great showing by both of these men.
Rating: Bruce Prichard
4/16/2019
Champion Carnival B Block Match
Joe Doering vs. Takashi Yoshida
Review: Our first match on this show is Joe Doering taking on Takashi Yoshida. Joe is currently in last place with one win and three losses, so he really needs to start winning from now on or he'll be eliminated after this one. Takashi only has a couple more opponents left, so he's in a not so hot zone either and would need to win his last three or his chances will be slim to none. Will Joe get a chance to bounce back or will Takashi get him eliminated?
Takashi would attempt a test of strength on Joe and it seems like a bad idea because Joe is bigger than him and I was proven right when Joe just not only won the test of strength but was unable to be knocked down when Takashi tried to shoulder tackle him. A bit surprising to see Joe pretty much throw Takashi around like a rag doll for about more than half of the match and then again, Joe needs to be more aggressive here if he wants to even stay in the race. Takashi would finally get some offense in after distracting Joe when he begged him to stop, gave him a couple of throat thrusts, even lifted him up for a Brainbuster, and ended it with an Elbow Drop off the top rope for a two count. Takashi would start to knock him down with a couple of Lariats until the giant fell onto his knees and he would go for the Cyber Bomb but Joe flipped him over and hits a Lariat for a two count. Joe went for another one as Takashi ducked and Joe would hit him with a Diving Body Press and would get the pinfall victory to stay in the game a little bit longer!
Rating: Tony Schiavone and three quarters
Champion Carnival B Block Match
Daichi Hashimoto vs. Suwama
Review: Our main event for this show is Suwama taking on Daichi Hashimoto. It's been a few days since we've seen Daichi in any Carnival matches, so it's good to see him getting another match right here. Both of these men could use a win but Suwama needs it a little bit more since he has three more matches after this one while Daichi has four more. Will Suwama jump to second place or will that belong to Daichi?
Man, Daichi sure is a screamer, huh? He just screams a lot in this match and I hate to see how he is in the bedroom. Joking aside, while the wrestling aspect of the match was solid, the story of the match was told much better here at the end of things as Suwama was able to send Daichi to his limit in this match. Suwama would pretty much control a big majority of the match here while Daichi would try as hard as he can to fight back, but Suwama doesn't give him a fighting chance to do so here. Daichi does have a lot to prove due to being the son of Shinya Hashimoto, who was the longest reigning IWGP Heavyweight Champion until Kazuchika Okada broke that record, but still left a big legacy behind and Daichi wants to do his father proud.
There were a couple of times where you would see a spark of hope in Daichi's eyes while he took the Lariats, Belly-to-Belly Suplexes, chops, German Suplexes, Daichi would just keep finding a way to still fight whenever he could. Daichi was able to stop Suwama for a short period once he would catch him for a Falcon Arrow as it gives him time to recuperate. Daichi would hit a Shining Wizard into the corner and be able to land a couple of kicks in but Suwama would just meet him with a Lariat to knock him done once again. Suwama would hit the Backdrop and Daichi would kick out of it and while he went for a second one, Daichi would shift himself to land a Crossbody to get him down again. Daichi would hit Suwama in the back of the head with a Shining Wizard and it looks like he's going to win as he charges in to hit another one, but Suwama hits another Lariat to ruin his momentum once again. Suwama throws him around with a couple of German Suplexes and another Lariat or two, even a Dropkick for good measure before Suwama hits the Backdrop Driver with a bridge as Suwama puts Daichi away. A valiant effort by Daichi here and great underdog type performance to get him over even in defeat.
Rating: Bruce Prichard
4/17/2018
Champion Carnival B Block Match
Jake Lee vs. Takashi Yoshida
Review: Our first and final match for this set of matches is Jake Lee taking on Takashi Yoshida. Takashi has one more match after this one as he only has three wins and three losses, so he would need to win this match right here or he will be mathematically eliminated from the tournament. Jake still has a chance to rack up some points but he would need to win here so he could take out someone and ruin his chances from winning. Will Jake win and eliminate Takashi or does Takashi take it?
There's the Yoshida we all remember showing his shades of R.E.D here with the heel tactics in this match since he's gonna want to pull off all the stops he can get if he wants to win here since he cannot afford another loss at all. Takashi would give him a few throat thrusts and rip up some of his wrist tape to choke Jake a little bit here. Jake was able to give Yoshida one of his better matches here compared to the last two he had which were rather lackluster. Both were able to match each other with Jake getting someone bigger to work with.
Yoshida would try to go after his legs for a little bit to hopefully try and get him to tap out later on and Yoshida would mostly just cut him down with his throat thrusts, which he does quite well and then again, he should since he does them more than Kenny Omega does V-Triggers. Takashi would apply the Figure Four on him now as he would try to make him tap out but he would get to the ropes before he could tap. Yoshida would attempt the Cyber Bomb as Jake would flip him over to save himself some time. Yoshida would go for the Kong Lariat as Jake would knee him in the chest and rolls him down to hit the PK as Yoshida kicked out at two. Jake goes for the Backdrop as Takashi fights out of it and gets him off to attempt another Lariat as Jake knees him in the chest twice to knock him down for a two count. Jake would apply the Boston Crab as Takashi would go for the ropes until Jake dragged him in the middle, turning it into a Single Leg Crab as he used his free arm to grab Yoshida's arm to wrench it back into a weird Bow and Arrow type submission it looks like, I could be wrong as Yoshida would give up to give Jake the victory while Yoshida is eliminated.
Rating: Eric Bischoff and a half
Overall: I was able to get two four-star matches in this one, so I'm happy with that happening. Solid nights for this set as we already have one elimination while the rest are up in the air as of right now until the next series of matches. Looking forward to what happens next.
Favorite Match: Naoya Nomura vs. Yoshitatsu
Least Favorite Match: Sam Adonis vs. Takashi Yoshida
Score: 7.5/10
Current Standings:
Naoya Nomura: (4-2) (8 Points)
Suwama: (3-2) (6 Points)
Jake Lee: (3-2) (6 Points)
Takashi Yoshida: (3-4) (6 Points) (Eliminated)
Yoshitatsu: (2-2) (4 Points)
Daichi Hashimoto: (2-2) (4 Points)
Joel Redman: (2-3) (4 Points)
Sam Adonis: (2-3) (4 Points)
Joe Doering: (2-3) (4 Points)
Andrew's AJPW Champion Carnival 2019 A Block Ratings & Analysis: Part 4
A Block and Andrew bring out Part 4! Top 3 competitors are only separated by 2 points. How does the Champion Carnival start to take shape?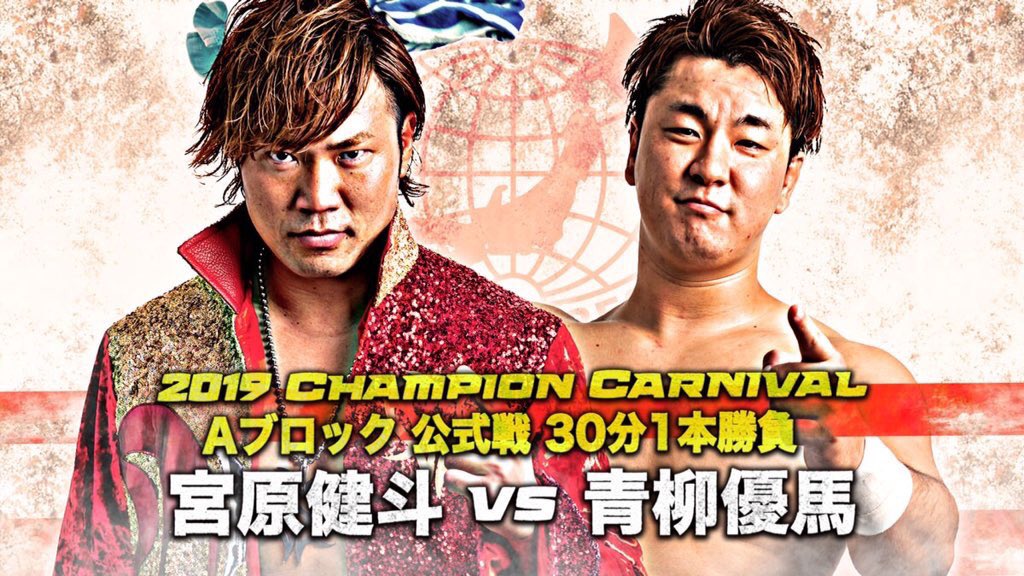 A Block and Andrew bring out Part 4! Top 3 competitors are only separated by 2 points. How does the Champion Carnival start to take shape?
Welcome to Part 4 of the Champion Carnival A Block! Shuji, Zeus and Ryoji are currently in the drivers seat, but with Okabayashi with only 2 matches completed…he could be a big spoiler.
This will cover matches on 4/15 – 4/16 – 4/17.
Ratings:
Dylan James vs Yuma Aoyagi: Dylan wins via Chokeslam @5:00 – **
Zeus vs Atsushi Aoki: Zeus wins via Jackhammer @10:45 – *** 1/4
Yuji Okabayashi vs Gianni Valletta: Valletta wins via Chainwrapped Double Axehandle @9:05 – ***
Yuma Aoyagi vs Atsushi Aoki:Aoki wins via Rolling Cradle @10:00 – *** 1/2
Atsushi Aoki vs Ryoji Sai: Aoki wins via Rolling Cradle @8:35 – *** 1/4
Shuji Ishikawa vs Gianni Valletta: Valletta wins via Chainwrapped Double Axehandle @5:05 – *1/2
Kento Miyahara vs Yuma Aoyagi: Miyahara wins via Shutdown Suplex Hold @17:55 – ****
Analysis:
So…yeah…I got nothing. Yuma and Dylan was fine, but even with Yuma trying to get a jump at the bell, this was never overly competitive. Yuma got one shot with a Japanese Leg Clutch pin attempt, but it was never really close. So nothing bad, just nothing much.
Aoki is once again outmatched in size. Not so much height this time, but Zeus is a former bodybuilder and Aoki is a Junior Heavyweight, so the math isn't hard here. Zeus easily overpowers Aoki for most of the match until Aoki gets annoyed. Three or four of Aoki's chops get returned by one of Zeus' and Aoki drops. So he fires up, stomps on Zeus' foot and DDTs him. Aoki has decent flurries of offense, usually branching off of stepping on Zeus' foot. Only messy moment was a Crucifix Pin attempt that Aoki looked like he double clutched on so that made it odd, but it wasn't totally messed up. Solid match and Zeus had to pull out the Jackhammer, which he seemed like he was avoiding all match until he started getting annoyed with Aoki's resiliency. We end 4/15 with a big WASSHOI!
So the 4/16 matches of A Block start with the living crap basket himself, Gianni Valletta. Now I give him some points, the crowd started chanting for Okabayashi so he went to the outside and whipped his chain against the guardrail as a scare tactic. As for the match it was a brawl. Some time outside went back and forth, but the turning point was when the referee tried to stop Valletta from biting Okabayashi in the corner, and Okabayashi kicked him away, bumping the referee. So a low blow, followed the the chain that we should all know Valletta carries, and that equals the first win for that moron. It's a good upset, done in a way that keeps Okabayashi looking strong. But any points for Valletta will leave a bad taste in my mouth.
Finally, Aoki gets someone that's closer to his size and style.Yuma got a few wins so far, but Aoki finally has a believable match up. This doesn't disappoint. More Junior Heavyweight style, but Aoki kept focusing on Yuma's arm since he has a multitude of Arm submissions in his arsenal. Yuma nearly pulls off End Game, but Aoki gets to the rope. After some back and forth, Yuma has Aoki reeling, goes to meet him in the corner, and Aoki does that Forward Roll Cradle for a surprise pinfall. Not a surprise that Aoki finally won, surprise since Yuma had most of the momentum at that point.
The first of 3 matches for 4/17, sees Aoki with another winnable match up. Sai has a height advantage, but is not a particularly impressive physique, so the pace is actually fairly quick. Lots back and forth moments, even though Aoki was mostly fighting from beneath. The crowd always gets behind Aoki, so it's great to hear them pop hard for him. In a very similar way to his first victory, as soon as the match looks to be in Sai's favor, Aoki manages a rolling cradle for a surprise victory.
Well I think we're noticing a theme with Valletta's matches. They are usually started before the bell, involve outside shenanigans, and sloppy wrestling. Since he won this one, it followed suit with the Okabayashi match, with ref bump, low blow, chain. However, the general wrestling was just significantly worse. Shuji being a top contender for the Block, this really hurts. Could come back to bite him since Valletta would've been one of those matches you check off as a win ahead of time.
Aoyagi is the last remaining member of Nextream, but Miyahara being the champion…everyone's going to want to step it up. Aoyagi took his sweet time stepping it up though. Kento manhandled him and Yuma looked outclassed for a while. Yuma caught Miyahara in End Game, and that was the closest he was to really winning the match. Yuma managed to pull off his triple German Suplexes, but nothing really looked to point in Yuma's favor. He showed some fighting spirit, but Kento just outclassed him. Good match, but only one real hold your breath moment to suspend disbelief.
Overall Score: 7/10
Good couple of days! Honestly the only reason these upsets don't rank higher is because they seem like hollow upsets. By that I mean Valletta getting a few wins is just a tool to keep the standing closer, but he's got no chance in hell at winning this block.
As for A Block in general, we didn't really get a monumental shift. Zeus moved into first, Shuji is 1 point behind, Dylan James and Kento are 2 points behind. At this point, Aoyagi is eliminated because he only has 1 match left and Valletta is eliminated because Zeus beat Valletta, so even if Valletta were to win out…Zeus holds a tie breaker.
Everyone else is technically still alive, but Aoki is most likely dead in the water. Anyway! The next part should start making the finish a little clearer as we slowly get through the tournament.
Current Standings:
Zeus (4-2) – 8 Points
Shuji Ishikawa (3-2-1) – 7 Points
Dylan James (3-2) – 6 Points
Kento Miyahara (3-2) – 6 Points
Ryoji Sai (2-2-1) – 5 Point
Yuji Okabayashi (2-1) – 4 Points
Yuma Aoyagi (2-5) – 4 Points
Gianni Valletta (2-4) – 4 Points
Atsushi Aoki (2-3) – 4 Points