WWE Rumors: Vince McMahon Said To Be High On Pushing Mandy Rose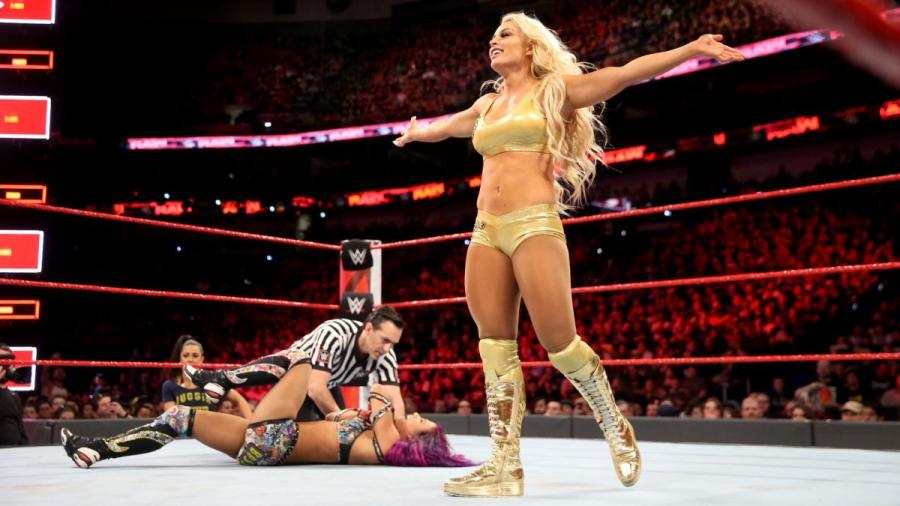 Big things could be in store for WWE's Mandy Rose!
Despite the likes of Asuka, Charlotte Flair and Becky Lynch dominating the top of the SmackDown Live Women's Division in recent months, the past few weeks the WWE Universe may have noticed more screen time for another Superstar, Mandy Rose.
Although Mandy and Sonya Deville appeared to be lost after the break-up of the retirement of Paige and break-up of Absolution, there's been more of a focus for them recently. According to a new report today, it looks like she has a pretty strong supporter in the company.
The Wrestling Observer Newsletter is reporting that WWE Chairman Vince McMahon is "very high" on Rose and pushing her as a "star". It's being said that she's being looked at similarly to how Lana last year before she was quickly moved back down the card and then paired back with Rusev. Others are speculating we could see something more similar to Eva Marie's initial push on SmackDown Live in 2016 or the short-lived Emmalina character. However, at this time it's been noted that any specific plans in the works for Rose are not known.
EA's Take: Well, I know the three comparisons given in the report will likely make people groan, as they all failed (sorry, but if I'm grading Lana's in-ring career right now, it's an F). Here's the difference though; Mandy Rose is much more than a pretty face and seems to have her head in the game. Emmalina didn't fail because of the gimmick, but because the performer didn't want to do it. Eva Marie didn't fail because of the gimmick, but because the performer was clearly never in this to be a wrestler and also got suspended. So Mandy's got a much better chance at this. I'm just wondering if maybe they keep her with Sonya a little longer now since there will be Women's Tag Titles on the way.