Chairshot Classics: WWE Royal Rumble 2015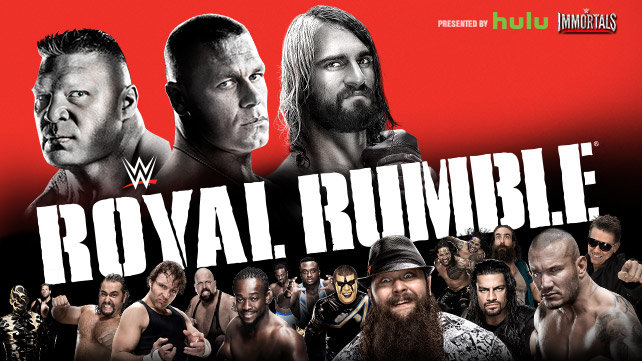 Our road to the 2019 Royal Rumble continues with a look back at one from the past!
The Road To WrestleMania begins at the Royal Rumble and this year's winner has the unenviable task of facing the unstoppable Brock Lesnar!
Kickoff Show Match: The New Day (Kofi Kingston & Big E) w/Xavier Woods vs. Tyson Kidd & Cesaro w/Natalya, Adam Rose & The Rosebuds
This was supposed to be a 6 man tag match with Adam Rose & Xavier Woods also in it, but Woods suffered a foot injury. Kidd tries to wrestle Big E, but Big E is too powerful and ends up hitting a triple backbreaker for a count of 2. Tag to Kofi Kingston and New Day with a combo lift/dropkick move, Kidd is able to squirm away and make the tag to Cesaro. They lock up and Cesaro gets back into the wrong corner where Kofi tags out. Big E with some big shoulder tackles, Kofi back in for another double team move into a crossbody that gets 2.
Cesaro tags Kidd after a big uppercut and Kidd takes the advantage. Cesaro & Kidd punish Kofi in their corner, he makes a minor comeback, but gets caught by Cesaro. Kidd tags and they hit the big swing/dropkick combo for a near fall and we get a break….Cesaro is dominating Kofi when we come back. Kofi is able to get a sunset flip on Cesaro, but he makes a blind tag and Tyson Kidd comes in with a big kick for a 2 count. Kofi hits a springboard 2nd rope dropkick and finally gets the hot tag to Big E. Big E in control with clotheslines and a belly to belly suplex. He goes for the big splash, but Cesaro is up for a boot to the face.
It only dazes Big E who catches Cesaro for a botched slam that gets 2. Kidd tries to dropkick Big E from behind, but he's caught and gets catapulted over Cesaro on the apron. Big E launches Kofi to the outside onto Kidd and then hits a spear through the ropes onto Cesaro. New Day goes for their finisher in the ring, Kidd pulls Kofi down and Cesaro counters with a dropkick. Kofi hits a springboard crossbody and covers, ref tells Kofi he's not legal and Kofi argues their was a tag. Big E Rolls back in and tags Kofi, Cesaro dumps Big E outside and catches Kofi with a big uppercut on the top rope. Kidd tags, Cesaro hits the Cesaro Superplex and Kidd follows with a springboard elbow drop that gets a very near fall.
Crowd thought it was over. Kidd goes for the Sharpshooter, but its countered and he's sent to the outside. Kidd with a sunset flip back inside and uses Cesaro's feet as leverage for a pinfall, but the ref sees it. Kofi with a quick roll-up only gets 2. Kidd locks in the Sharpshooter this time, but Big E breaks it up. Cesaro comes in to dispose of Big, but gets dumped outside and now Adam Rose is up on the apron. Rose eats Trouble In Paradise, Kidd gets a roll-up reversed into a pin by Kofi. Kidd kicks out, which sends him into an uppercut by Cesaro on the outside, Kidd follows with the swinging fisherman neckbreaker for the victory.
Winners: Tyson Kidd & Cesaro (Kidd/Swinging Fisherman Neckbreaker)
EA's Take: Really good opening match and it looks like WWE might be putting something into Kidd & Cesaro now. The New Day are still fresh and had all the vignettes and build-up for their arrival as a trio and to put a thrown-together team over them really says a lot about their future as a team.
Open: Promo featuring entrants in the Royal Rumble match and a chance at the main event of WrestleMania 31. "I will be the one." Highlights of the rivalry between John Cena, Seth Rollins & WWE World Heavyweight Champion Brock Lesnar. The title's on the line…tonight.
Match #1: The New Age Outlaws ("Road Dogg" Jesse James & "Badd Ass" Billy Gunn) vs. The Ascension (Konnor & Viktor)
Outlaws come out and do their usual schtick on the mic. Recap of how this match came about from Raw Reunion last Monday night. Viktor & Billy start, with Billy gaining an early advantage and grounding Viktor. Crowd chants "You still got it". Billy tags Road Dogg, but Viktor is able to get a tag to Konnor and they double team in the corner. Road Dogg counters an irish whip with Shake, Rattle & Roll followed by the knee for a 2 count. Road Dogg battles in the corner, but Konnor's just too much, Viktor in off the tag and he grounds Road Dogg.
Konnor back in to do more of the same. Road Dogg counters a back suplex, Konnor misses an elbow then tags Viktor. Viktor can't stop Road Dogg and he makes the tag to Billy. Billy on fire hits a tilt-a-whirl slam and goes for the Fameasser, but doesn't connect. Viktor makes a quick tag and Konnor hangs Billy across the ropes. Viktor takes Road Dogg out on the apron and they set-up for and hit The Fall Of Man to finish it.
Winners: The Ascension (Konnor/The Fall Of Man)
EA's Take: Was there ever any doubt? We all knew that NAO was brought in solely to lose to The Ascension.
Video: Recap of the event's last Monday on Raw. Sting made his first ever Raw appearance and helped John Cena win a match to get Dolph Ziggler, Ryback & Erick Rowan their jobs back.
Backstage: Triple H & Stephanie McMahon are looking at a cell phone and talking about how Sting got into the building last week on Raw. Triple H says he will destroy Sting if he walks in again. In comes Paul Heyman, who's looking to solve all The Authority's problems. Paul says if they have a problem with Sting then he has the solution…"Brock Lesnar".
Match #2 for the WWE Tag Team Championships: The Miz & Damien Mizdow vs. WWE Tag Team Champions The Usos (Jimmy & Jey)
Clip of The Usos regaining the WWE Tag Team Championships from The Miz & Damien Mizdow last month on Raw. Miz & Jey Uso begin things, crowd chants "We Want Mizdow" and it distracts Miz who had gained the upper hand. Jimmy Uso makes a blind tag and Usos hit a combo backbreaker/top rope forearm for a count of 2. Miz is able to hit his corner clothesline, but again is distracted by Mizdow chants and gets crotched on the top by Jimmy. Mizdow climbs the opposite corner and crotches himself, mimicking Miz getting hit with chops.
Miz is able to come off the top, but takes a shot to the bread basket and Mizdow mimicks that before rolling outside. The crowd loves it. Miz is able to toss Jimmy throat-first into the ropes and he grounds Jimmy. Miz goes for the combo back/neckbreaker, gets countered, but then hits it for a 2 count. Miz looks to Mizdow to tag as the crowd goes crazy, sticks his hand out then removes it when Mizdow tries to tag. Jimmy hits Miz with an enzuiguiri, making the tag to Jey who goes to work with clotheslines, a kick & Samoan drop. Jey nails the Umaga hip attack in the corner, Mizdown slides in but gets quickly dumped to the outside.
Miz gets a roll-up for 2 off the distraction, Jey rolling through for a near fall. Miz catches Jey with a spike DDT for another close 2 count, goes for the Figure Four, countered to another enzuigiri that sends Miz outside. Jey goes for a dive onto Miz & Mizdown, but Miz jumps up and hangs Jey across the ropes. Here comes Jimmy though and Miz pushes Mizdow in the line of fire, then takes out Jimmy. Now Jey with a somersault dive to the outside onto Miz and the ref starts the count. Looks like Miz was a little out of position on that. Jey rolls Miz back in and goes for the Samoan Splash but misses, Miz hits Skull Crushing Finale and Jey kicks out at 2.
Crowd chants for Mizdow again. Jey nails Miz with a superkick and connects with the Samoan Splash, Mizdow in to break it up at 2 and the crowd cheers. Mizdow sideswipes a charging Jimmy into the ring post, then hits the Skull Crushing Finale on Jey. Miz crawls into a cover and only gets 2. Miz goes for a superplex and gets countered, blind tag by Jimmy. Jey powerbombs Miz to the mat and Jimmy follows with the Samoan Splash to retain.
Winners and STILL WWE Tag Team Champions: The Usos (Jimmy/Samoan Splash)
EA's Take: Great tag match, as Mizdow continues to build steam with the WWE Universe. I love how they've built the story that will lead to Mizdow turning on Miz. It's not often in this time in wrestling where a story is given enough time to have the "slow burn", as with so many hours of content to fill every week most storylines get rushed and it diminishes the payoff. Interested to see where The Uso's go from here and who may be the next challengers. It could be Kidd & Cesaro with the way they've been getting used recently.
Panel: We go to the Royal Rumble Kickoff Panel, Renee Young, Booker T, Byron Saxton and Corey Graves. They talk about which match they're still anticipating tonight and then recap New Day vs. Kidd & Cesaro from the Kickoff show.
Backstage: We see someone playing WWE Immortals on a tablet, it's Joey Mercury. Jamie Noble asks about the game and goes to put it on his phone when Seth Rollins comes in. Rollins wants to know why they're playing games and not being focused on getting him the WWE World Heavyweight Championship tonight. Rollins is tired of hearing about the future and wants to make it happen, right now.
Match #3: The Bella Twins (Brie & WWE Divas Champion Nikki) vs. Natalya & Paige
Clip of how Natalya & Paige became allies against The Bellas. Paige & Nikki Bella begin, back and forth before Paige gets a slight edge and tags Nattie. Double team snapmare & kick for 2. Nikki comes back and makes the tag to Brie Bella, who gets overpowered by Nattie who then tags Paige for a double delayed vertical suplex. Headbutts and knees on the apron from Paige, tag to Nattie who hits a dropkick and quicktags Paige. Looks like they get mixed-up as Nattie stays in the ring and Brie tries to cover her before they get Paige in. Paige with a superkick for a 2 count, Nattie back in. Nattie goes for a slam, Brie counters with a move that is botched before getting Nikki in.
Nikki with a Mr. Perfect-esque neck snap for 2 and then keeps Nattie grounded. Brie comes in for more double team offense, which Nattie is able to kick-out of after 2, Brie follows with the knee against the ropes for another near fall and Nikki's now legal. Double team rolling wheelbarrow slam gets another count of 2. Nikki gets a headscissor submission, but Nattie is able to get to a vertical base and hit an electric chair. Nattie looks Sharpshooter, but is reversed. Nattie finally makes it close to tag Paige, but Brie rips Paige off the apron. Nikki smashes Natalya with a big forearm shot and gets 3.
Winners: The Bella Twins (Nikki/Forearm Smash)
EA's Take: Crowd was pretty dead for this match other than a little bit of noise for Paige. It's apparent that they wanted to keep Paige a non-factor in the finish, perhaps she will run through other partners against the Bella's before finally finding someone to stop them? Not sure who that partner would be, but you'd have to think AJ Lee will be returning at some point. Maybe she's the answer.
Video: A series of promos by the participants in the Royal Rumble match, talking about how they will be "The One".
Video: Highlights of the events leading up to tonight in the Triple Threat match for the WWE World Heavyweight Championship.
Match #4 – Triple Threat For The WWE World Heavyweight Championship: John Cena vs. "Mr. Money In The Bank" Seth Rollins w/J&J Security vs. WWE World Heavyweight Champion Brock Lesnar w/Paul Heyman
Lesnar goes for Rollins out of the gate, Rollins squirms outside and Cena takes a German suplex already. Lesnar hits another German, Rollins tries to sneak in and gets caught in an F5, but J&J come in to make the save. Rollins ducks outside, J&J get disposed of after a double German by Lesnar. Cena goes for an AA and gets thrown into a kick by Rollins on the apron, who then finally gets flipped in the ring by Lesnar. Lesnar goes to work on Rollins & Cena, hitting them with multiple German's and snap suplexes. Crowd starts an "ECW" chant.
Lesnar grabs Cena in the Kimura Lock, Cena gets to a vertical base while holding Lesnar and Rollins hits them both with a springboard knee. Cena & Rollins briefly work together for a double suplex, Cena follows with the Attitude Adjustment. Rollins dumps Cena on the outside and covers Lesnar, but only gets 1 off it. Lesnar is back on top, dumping Rollins & Cena outside and going after them. Rollins & Cena dispose of the champion for a moment and then Cena gives chase to Rollins into the ring. Cena sets-up for the 5 Knuckle Shuffle to a chorus of boo's, Rollins tries to counter, but gets caught in it again. Lesnar slides in and stops it with a couple more Germans to Cena.
Rollins sends Lesnar outside after a knee and then gets caught in a Michinoku Driver by Cena for a near fall. 2nd rope Blockbuster by Rollins is broken up after a 2 count by Lesnar, who spills Rollins outside. Cena goes fisticuffs and knocks Lesnar down with a clothesline, then gets pulled outside by Rollins who goes for another springboard knee, caught by Lesnar into an F5 but Cena breaks the cover at 2. Lesnar with a German to Cena, then decides to pay a visit to the Spanish announce table. Lesnar back inside gets hit with three consecutive AA's by Cena, who covers but is dragged out at 2 by Rollins, sending Cena into the steps.
Rollins rolls in and hits Lesnar with a Curb Stomp, but the pinfall is broken by Cena. Lesnar rolls outside to recover, but Cena follows and spears him through the barricade. Lesnar won't stay down so Cena tosses him into the ring steps, Lesnar still moving takes another steel stair shot which lays him out on the Spanish announce table. Rollins takes out Cena and notices Lesnar, who is laying prone on the table. Rollins goes up top and drives an elbow into Lesnar that breaks the table. Crowd chants "This is awesome". Cena gets Rollins back in the ring, but Rollins with a roll-up for 2, followed by a big kick that gets 2.
Cena goes for the AA, but Rollins lands on his feet, then caught by Cena into a pop-up sit-out powerbomb for a 2 count. Heyman is heard telling the commentators that Lesnar needs a doctor. Cena props Rollins on the top for a superplex, countered and Rollins hits the turnbuckle powerbomb for 2. Rollins tries to Curb Stomp Cena and gets caught in the STF until J&J come in to break it up. In the background, EMT's bring out a stretcher for Brock Lesnar, while Rollins with J&J hit a triple powerbomb on Cena that only gets a count of 2. Rollins gets his briefcase and tries to hit Cena, but gets dumped over the top. J&J come in after Cena and get hit with a double AA.
Rollins back in also gets caught in an AA, but he kicks out after 2. Michael Cole reports that Lesnar has "at least, a broken rib" as Rollins & Cena go back and forth in the ring. Rollins with an enzuigiri, followed by a Curb Stomp and still can't get a 3 count. Rollins heads to the top and hits a Phoenix Splash, right behind him slides in Lesnar, drilling Rollins & Cena with a vicious German suplex that sends Cena outside. Lesnar tries another on Rollins, but he lands on his feet and smashes Lesnar with multiple briefcase shots. Rollins sets Lesnar up for a Curb Stomp on the briefcase, but Brock jumps up and hits the F5 to finally gain the win.
Winner and STILL WWE World Heavyweight Champion: Brock Lesnar (F5)
EA's Take: INCREDIBLE championship match that showcased the strengths of all the competitors. Even Cena pulled some moves out of the arsenal that we hadn't seen from him before. This match was really a showcase for Seth Rollins, who pulled out one of his amazingly athletic moves from his repertoire. This really cemented Rollins as a main eventer. Everyone needs to start buying in on Rollins now.
The Outsider's Edge Classic Episode – The State Of The WWE Debate
The Outsider's Edge brings you a classic episode from November 2018, as Karl moderates a debate between Rance, Kyle, and Clive from The Ricky and Clive Wrestling Show!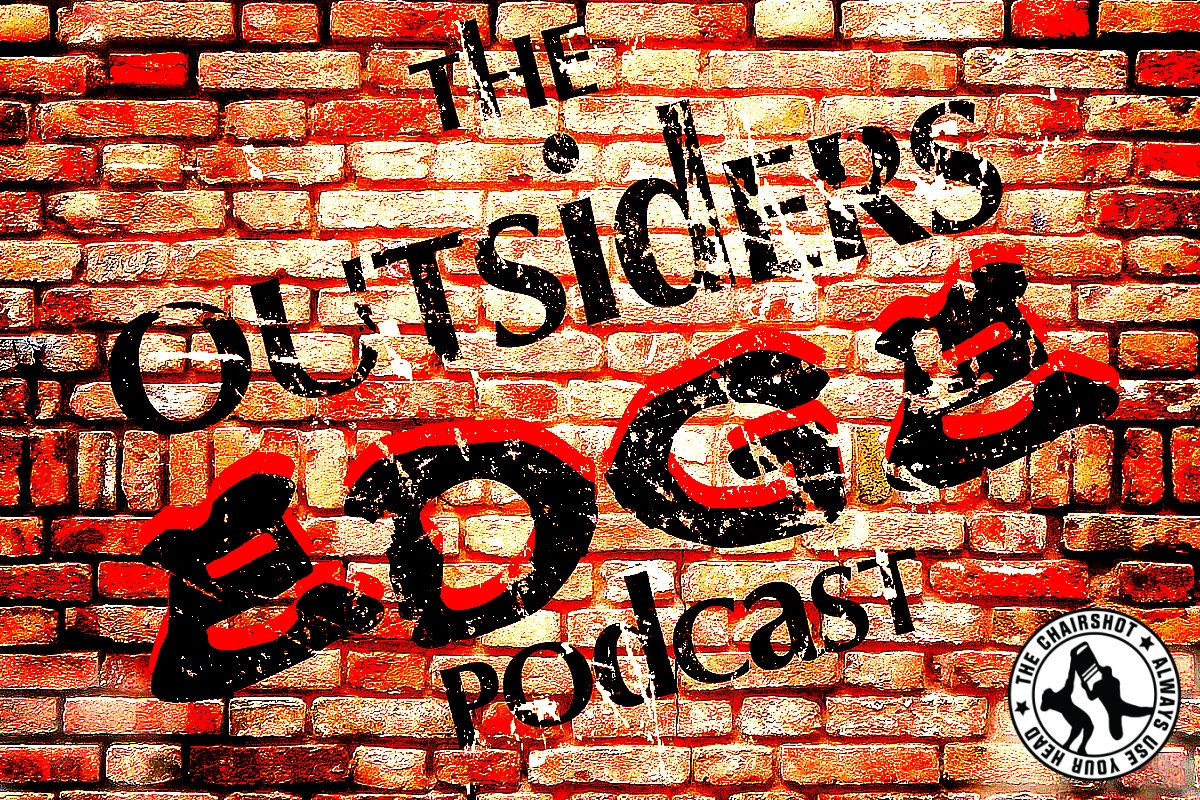 The Outsider's Edge brings you a classic episode from November 2018, as Karl moderates a debate between Rance, Kyle, and Clive from The Ricky and Clive Wrestling Show!
#ChairshotRadioNetwork brings you a classic episode of The Outsider's Edge! Recorded in November 2018, Karl moderates a State Of The WWE Debate with Rance representing Raw, Kyle representing Smackdown, and friend of the show, Clive from The Ricky and Clive Wrestling Show, representing 205 Live!
TheChairshot.com – Always Use Your Head
Follow Clive on Twitter @RickyandClive
Follow Karl on Twitter @OutsiderKervin
Follow Kyle on Twitter @DrSmores
Follow Rance on Twitter @ItsReyCash
Follow The Outsider's Edge on Twitter @OutsidersEdgeCS
The Chairshot Radio Network


Your home for the hardest hitting podcasts and radio shows!
Listen on your favorite platform!
iTunes  |  iHeart Radio  |  Google Play  |  Spotify
Listen, like, subscribe, and share!
---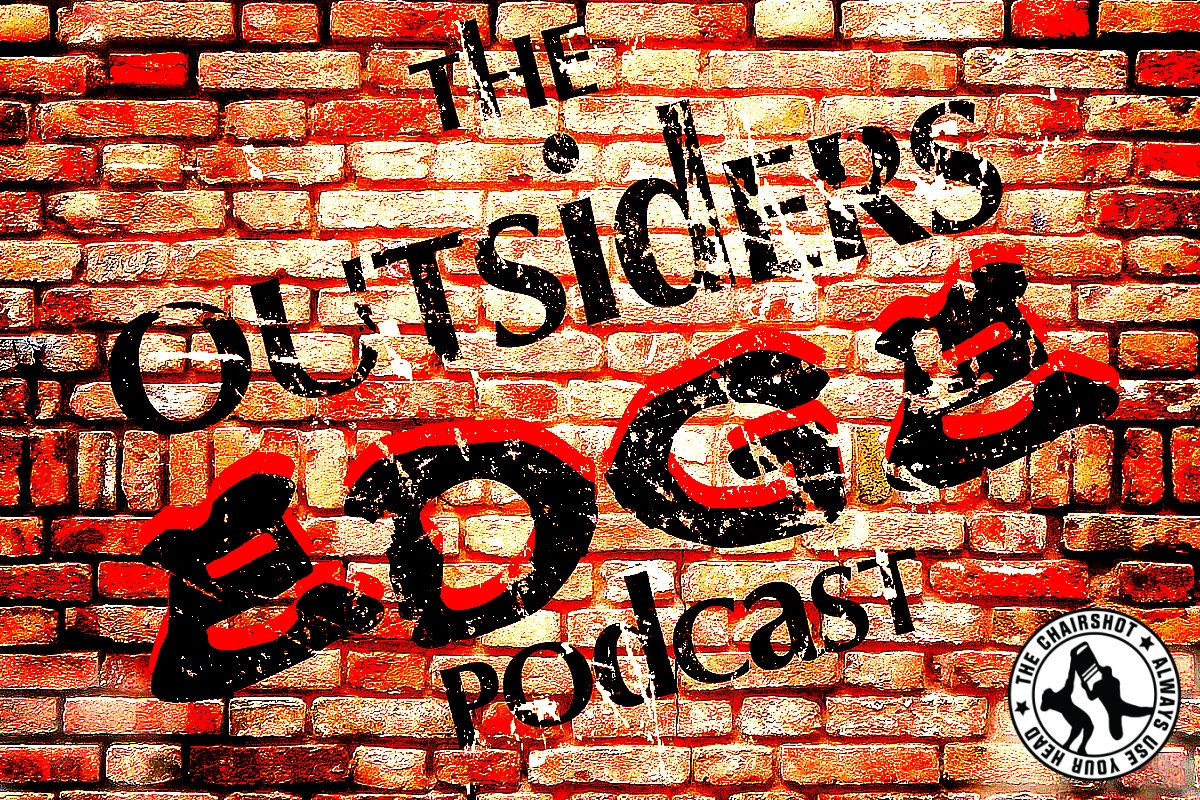 Chairshot Radio: Classic Shane Douglas Interview [072721]
ECW icon "The Franchise" Shane Douglas joins Greg DeMarco and Patrick O'Dowd for this classic interview!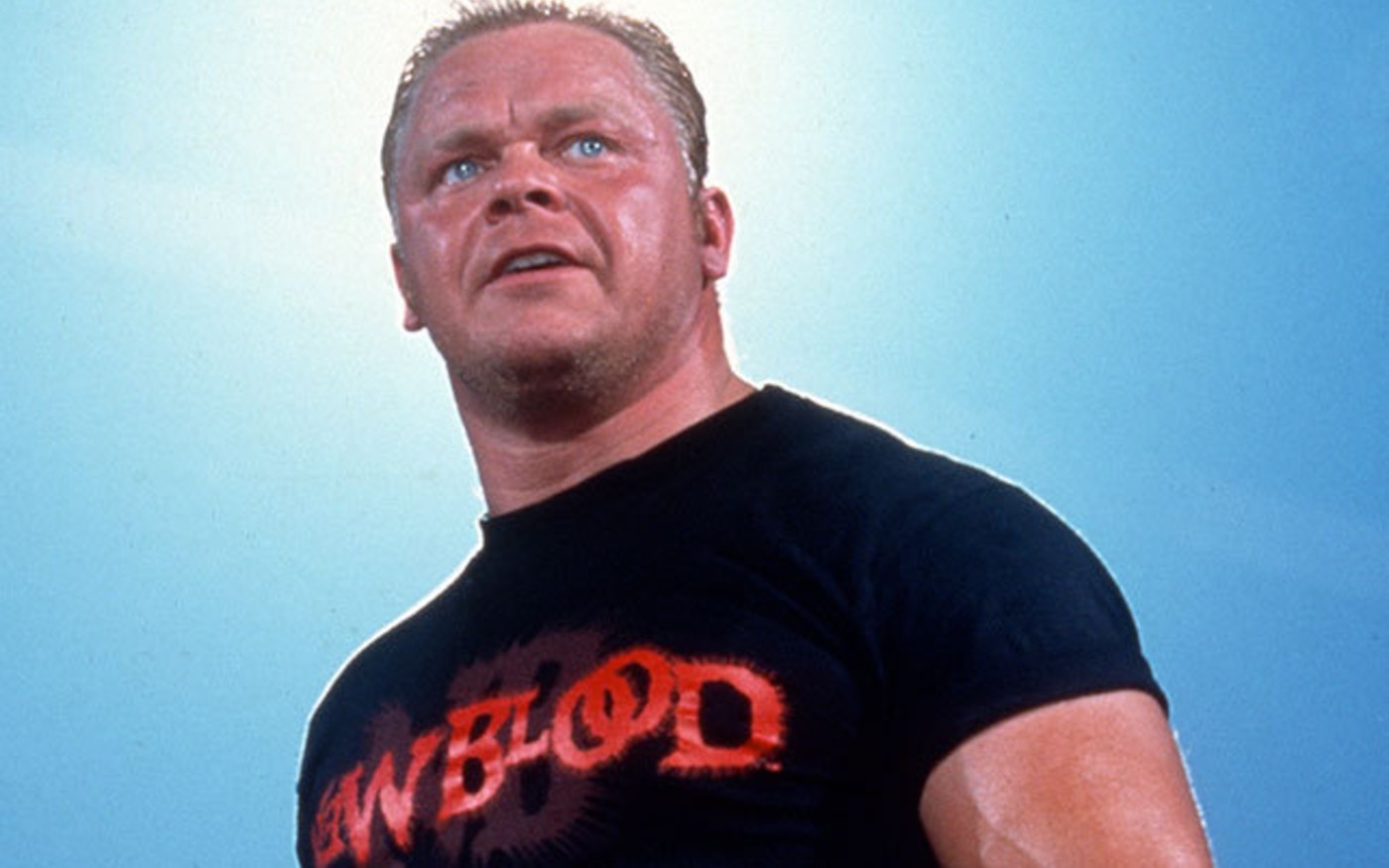 ECW icon "The Franchise" Shane Douglas joins Greg DeMarco and Patrick O'Dowd for this classic interview!
Powered by RedCircle
Today's hosts Greg DeMarco (@chairshotgreg) & Patrick O'Dowd (@wrestlngrealist) sat down with ECW legend Shane Douglas for an amazing 2012 interview that was slated for 10-15 minutes and went 45, all thanks to the engaging attitude of "The Franchise."
Shane talks about his relationship with Ric Flair and how it got there.
A discussion around Shane Douglas throwing down the NWA Worlds Heavyweight Championship, how it came to be, and how he really didn't want to do it.
Shane provides the background and details for his ECW reunion events (at the time).
All this and more with legendary wrestling figure "The Franchise" Shane Douglas!
About Chairshot Radio
The rebirth of Chairshot Radio will see a rotating cast of hosts delivering you a new show EVERY WEEK DAY. Sports, Entertainment and Sports Entertainment is the umbrella under which we seek to invade your earballs. So sit back, relax and LET US IN…
Your Weekly Chairshot Radio Schedule:
Monday – Patrick O'Dowd & Big Dave Ungar
Tuesday – Greg DeMarco and/or PC Tunney
Wednesday – Miranda Morales & Greg DeMarco
Thursday – Rey Cash & Mags Kirkby
Friday – PC Tunney
For the latest, greatest and "up to datest" in everything pro wrestling, sports and entertainment head to TheChairshot.com and remember to ALWAYS #UseYourHead.
About the Chairshot Radio Network
Created in 2017, the Chairshot Radio Network presents you with the best in wrestling and wrestling crossover podcasts, including POD is WAR, Women's Wrestling Talk, Chairshot Radio (daily editions), The #Miranda Show, DWI Podcast, the Babyface Heel Podcast, Badlands' Wrestling Mount Rushmores, The Outsider's Edge, Bandwagon Nerds, 3 Man Weave, Five Rounds, Turnbuckle Talk, The Reaction and more! You can find these great shows each week at theChairshot.com and through our distribution partners, including podcasting's most popular platforms.
---
The Chairshot Radio Network


Your home for the hardest hitting podcasts and radio shows!
Listen on your favorite platform!
iTunes  |  iHeart Radio  |  Google Play  |  Spotify
Listen, like, subscribe, and share!
---