Daily DeMarco: 2018 Chairshot Man Of The Year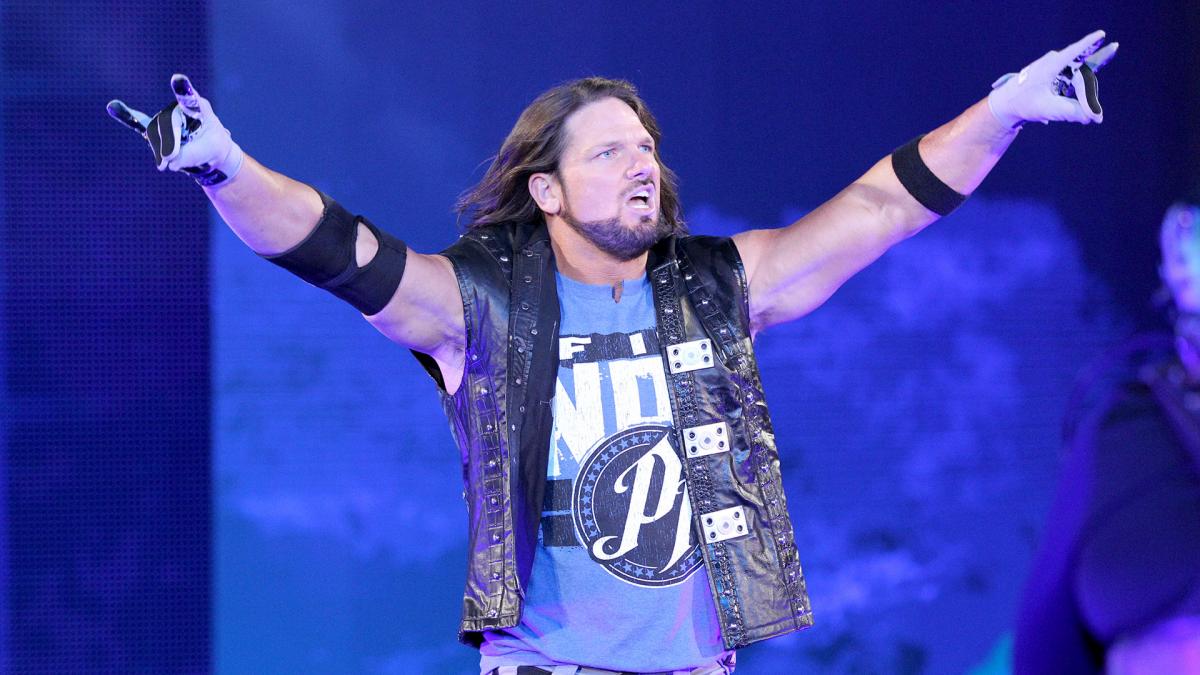 Greg DeMarco presents the Chairshot Man Of The Year for 2018! Who excelled throughout the past 12 months?
2018 was a hell of a year in professional wrestling, but may best be remembered as setting the stage for a 2019 that could legitimately change the business. Who knows what we'll be saying in 365 days, but first we need to take our annual look back as we do so well here at The Chairshot.
In the last edition of The Greg DeMarco Show (rebranding as Worked Over Wrestling in 2019), Patrick O'Dowd, Miranda Morales and myself came together to review the past 12 months and pick the Man, Woman, and Team Of The Year for 2018. Over the next few days, I give you the winners!
2018 Chairshot Man Of The Year: AJ Styles
After a great 2017, The Miz wasn't able to repeat as Chairshot Man Of The Year. This doesn't mean his year wasn't great, as he had several high profile moments, one of the year's best matches against Seth Rollins at Backlash, and is poised for a big 2019. But while you can say he had a "great" 2018, you can't say it was…Phenomenal.
AJ Styles spent most of the year as the WWE Champion. He essentially defeated a tag team in Kevin Owens and Sami Zayn at the Royal Rumble, overcame Shinsuke Nakamura at WrestleMania (and multiple times after, including one of the year's best matches, a Last Man Standing match at Money In The Bank), held together a feud with Samoa Joe that was built on AJ's family, and put on a great performance with Rusev that elevated the Bulgarian Brute. His reign was not in vain, as it ended in a manner that established "The Planet's Champion" in Daniel Bryan…err–the New Daniel Bryan.
In the ring, few can match what AJ Styles was able to accomplish in 2018. He delivered at a high level in nearly every single match, working tirelessly to support the Smackdown brand. It's no surprise he took time off upon losing the WWE Championship, as he previously went through the year without stopping.
AJ Styles' year ended with a bang, and that's putting it lightly. AJ was part of a pre-taped promo with Vince McMahon, which ended with a punch to the face of the chairman. AJ is headed towards a Royal Rumble showdown with Daniel Bryan, but I can't get away from my pick of Styles winning the Rumble match itself and challenging Brock Lesnar at WrestleMania 35.
Consideration was also given to:
Braun Strowman
Roman Reigns
Cody Rhodes
Will Osperay
Tommaso Ciampa
Kenny Omega
Daniel Bryan
Jay Lethal
Click here to see who was named our Team Of The Year. As for who was named Woman Of The Year? Stay tuned the rest of this week to see!