IMPACT News: Details On IMPACT Wrestling Streaming Weekly On Twitch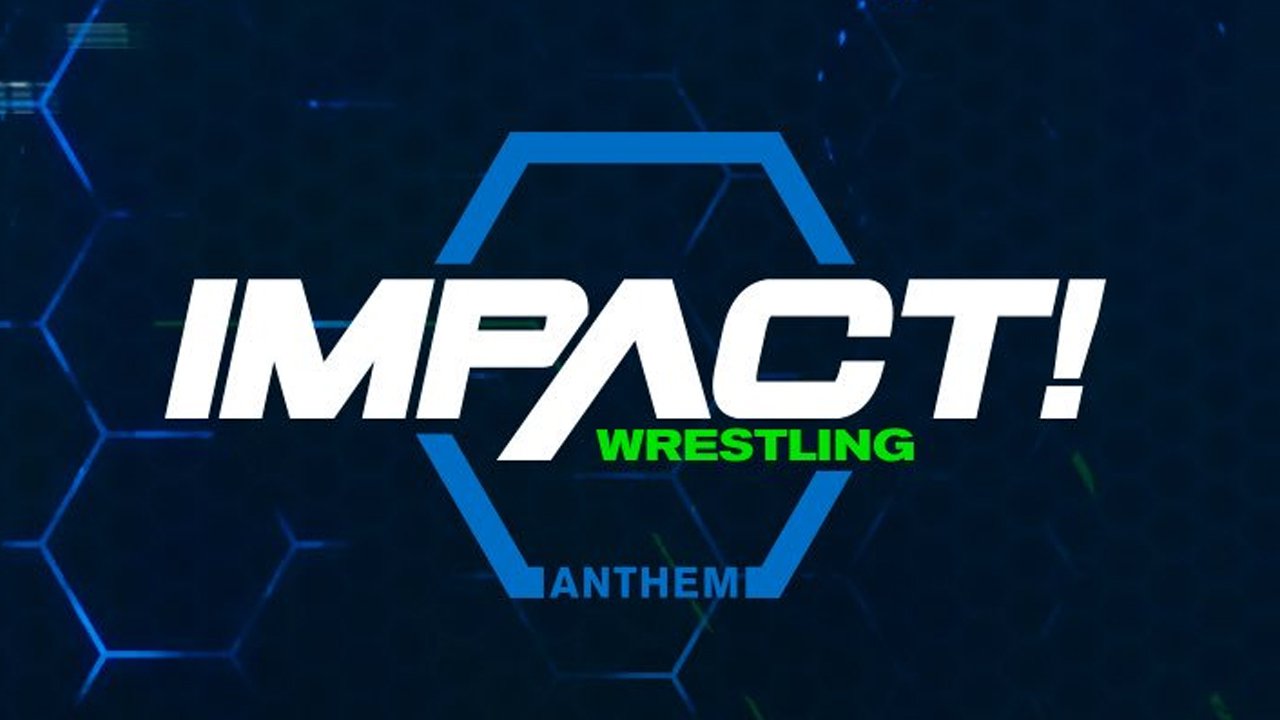 Details on how you can check out IMPACT Wrestling weekly on Twitch!
In case you missed last night's IMPACT Wrestling Homecoming pay-per-view, for one you can catch up on all the action using Andrew's Ratings & Review, but it was also announced that in addition to IMPACT's move to Pursuit this week, the show will also be available weekly via Twitch.
Today, IMPACT has issued the following covering all of the details for fans to tune in each Friday night using the Twitch app:
TORONTO – IMPACT Wrestling, a subsidiary of Anthem Sports & Entertainment Corp., announced today an significant expansion of its digital presence, launching a live stream of the weekly two-hour IMPACT! flagship show on Twitch  Fridays at 10:00 p.m. ET when it also premieres on Pursuit Channel across the U.S. 
The premiere episode of IMPACT! on Twitch debuts Friday, Jan. 11 at 10:00 p.m. ET on IMPACT Wrestling's official Twitch channel – www.twitch.tv/impactwrestling. The show will feature the immediate aftermath from Homecoming in Nashville, IMPACT Wrestling's first major pay-per-view event of the year.
"IMPACT Wrestling's new broadcast arrangement on Pursuit Channel has given us the flexibility to develop distribution channels to bring our show to the cord cutters in our fan base," said Ed Nordholm, president of IMPACT Wrestling. "We saw double digit growth in our digital audience in 2018, consistently setting and then breaking new records for engagement across our various digital and social media assets. Since initially partnering with Twitch last year with our own channel, we have been committed to expanding our presence and creating a dedicated community on the platform and fans have responded, leading to our decision to bring our flagship show to Twitch."
IMPACT! showcases top professional wrestling stars such as IMPACT World Champion Johnny Impact, who starred in the most recent season of the hit CBS show Survivor, plus Brian Cage, Eli Drake, Moose, Eddie Edwards, Sami Callihan, Pentagon Jr., Fenix, Rich Swann, the high-flying X-Division and the Knockouts, including Champion Tessa Blanchard, Taya Valkyrie, Rosemary, Allie and Su Yung. Since its inception in 2002, IMPACT! has been a leading destination for professional wrestling fans, televised globally in 120 countries, while growing its popularity and reach on YouTube, Twitch, Pluto and social media platforms.
For more information, visit www.impactwrestling.com and www.pursuitchannel.com.
About IMPACT Wrestling
IMPACT Wrestling is one of the world's largest wrestling entertainment properties, creating more than 200 hours of original content annually across television and other digital platforms. IMPACT Wrestling specializes in creating premium content, events, products, merchandise and music, as well as the management and promotion of professional wrestlers. The roster features such greats as World Champion Johnny Impact, Eli Drake, Moose, Eddie Edwards, Sami Callihan, Brian Cage, Pentagon Jr., Fenix, Rich Swann, the high-flying X-Division, plus the Knockouts, including Tessa Blanchard, Su Yung, Allie, Rosemary and Taya Valkyrie. Its highly successful flagship, IMPACT!, is broadcast globally, including Fridays at 10 p.m. ET/PT on Pursuit Channel in the United States, Fight Network and GameTV in Canada, Sony ESPN in India, 5Spike and Fight Network in the United Kingdom, SuperSport in Africa, and MX52 in Mexico. Additional IMPACT Wrestling content also airs on Fight Network in the U.S., which is available on cable systems such as Altice One, Suddenlink, Centurylink, Armstrong Cable, among others. IMPACT Wrestling also streams a 24-hour channel on Twitch.tv and is a top 10 sports video producer on YouTube with over 2 million subscribers, 36 million monthly views and 1.5 billion all-time views. IMPACT Wrestling launched the exclusive Global Wrestling Network (GWN) app in October 2017, showcasing over 3,000 hours of library and current programming, as well as content from leading independent professional wrestling organizations around the world.
WWE News: Who Was Added To The Women's Royal Rumble Today?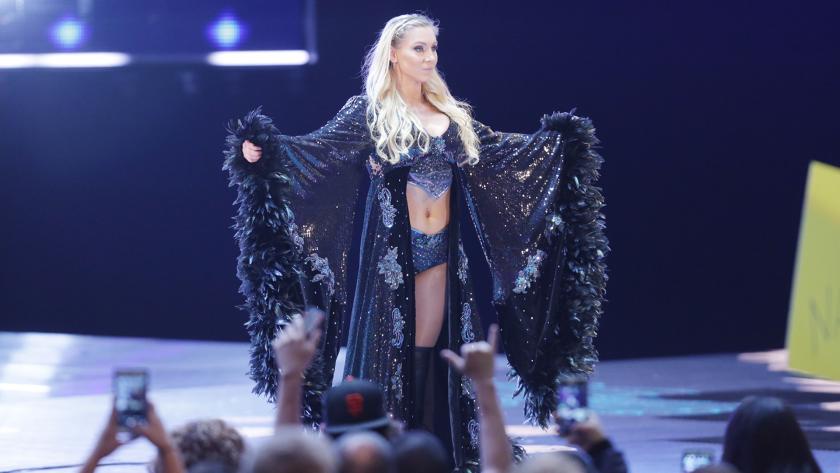 All the names added to the Women's Royal Rumble today!
As was noted yesterday, WWE announced that they would be revealing more participants in next Sunday's Women's Royal Rumble Match via Twitter today, with a new name being confirmed every thirty minutes (see the announcement here).
Up until today, only twelve entrants in the match had been revealed after Sasha Banks was removed since she will be facing RAW Women's Champion Ronda Rousey for the title that night. Here are all the names that were officially added today:
Charlotte Flair
Naomi
Tamina
Peyton Royce
Billie Kay
Dana Brooke
Lana
Nia Jax
Nikki Cross
This now leaves nine spots remaining in the Women's Royal Rumble Match, giving plenty of room for surprise entries.
EA's Take: I'm not sure why anything with wrestling fans surprises me anymore, but it's amazing how much complaining there was that WWE was going to do this. A lot of people assumed they were going to release the rest of the competitors and not save any surprises, even though it was NEVER stated that they were going to do that. Personally, I thought it was a good idea to keep people paying attention to WWE's Twitter on Championship Sunday in the NFL.
WWE News: Matt Hardy Says He's Ready To Return, In Best Shape In Years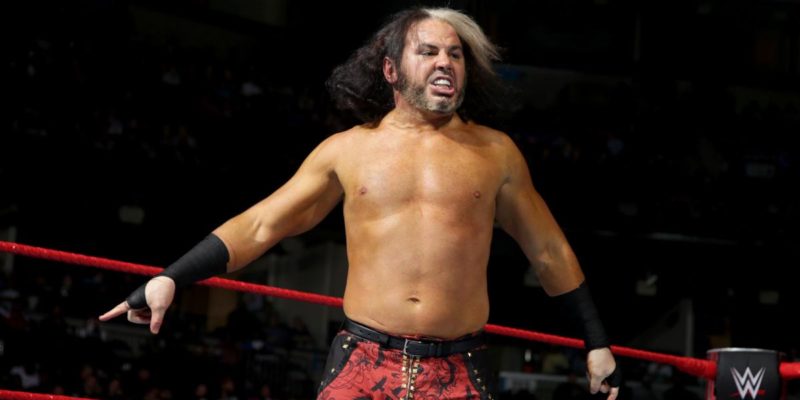 Matt Hardy gives a big update on his in-ring return!
It's been a number of months now since WWE Superstar Matt Hardy was forced to step away from the ring after years of abuse on his body was beginning to show its affects with his pelvis beginning to fuse with his spine (read about that here).
Last month, Matt revealed in an interview that everything with his rehabilitation has gone "better than expected", stating that he didn't have an exact timetable for when he would be back in the ring, but it would happen "sooner than later" (read all of Matt's comments here). Today, the WWE legend revealed that he has finally been "greenlit":
No, I am not retired & not going to be retiring anytime soon. I've worked my ass off to rehabilitate & have physically been greenlit. My body is in the best shape it's been in in years & I'm the lightest I've been in 20 years. https://t.co/XE1GzBP58A

— The BROKEN One, Matt Hardy (@MATTHARDYBRAND) January 20, 2019
At this time there's still no word on when exactly we could see Hardy back in a WWE ring, but this is certainly exciting news for fans who thought his career was over.
EA's Take: Sounds like everything went well and although there are going to be some fans who think he should just stay out of the squared circle, at the end of the day it's his life. If Matt wants to keep going and feels he can still contribute without damaging himself further, I'm all for it. Random guess here, but I wouldn't be shocked to see him enter the Royal Rumble Match as a surprise entrant.