Is It Already Time For WWE To Put Up Or Shut Up?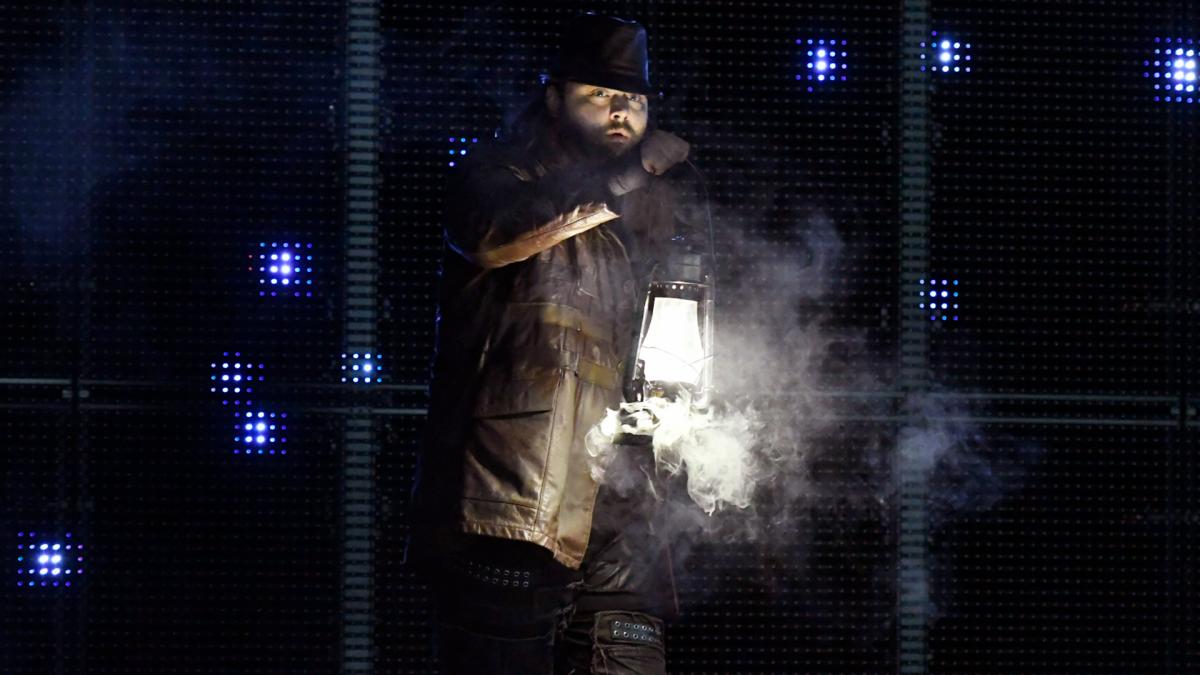 Jimmy Christopher takes a look at the landscape and wonders if it's time for WWE to put up or shut up.
Everyone with knowledge of the WWE schedule knows that January means two things: The Royal Rumble and the Road to WrestleMania begins. And with this new year, the WWE has also added something else to attract viewers once more. Their own version of "New Year, New Me", citing their intention of bringing in new faces, new superstars, and actually listening to their audience, and the timing couldn't be better to put that new philosophy to the test.
The Royal Rumble is without a doubt the best opportunity to push a new face into the spotlight. The 30-man over-the-top-rope battle royale style match has been a staple for this company for over thirty years. And the winner gets their shot to main event Wrestlemania for a Heavyweight or Universal title shot, subject to their own decision. That being said, WWE can absolutely use this to shoehorn someone into the role of #1 contender without having it seemed forced at all.
The next question is which part of the WWE Universe will the company listen to? The IWC who overwhelmingly speak their minds without filter, the next generation of fans who are always the heart of the fandom, or maybe some other demographic? There is no doubt that the fans speak loudly enough that the company can gauge who is getting the reactions and who is not, but a reaction isn't everything.
The other factor here is whether or not the WWE believes that the person they decide on can carry themselves in that spotlight. If a superstar is going to headline WrestleMania, it has to be someone that the fans can or are already invested in. Nobody is going to buy into a main event that features someone like Curt Hawkins, sorry buddy. So then who (Who?! Who?!) could that person be?
A small list of names come to mind while delving over this topic. The first is Finn Balor. Now, let it be known, I am not a Balor fan, but his ring presence and connection with the Universe is undeniable. And this would be a perfect opportunity to get him to the next level. Another guy from Raw is Drew McIntyre. McIntyre proved with Impact that he could compete at that level consistently and since returning to WWE, has made wave after wave. A wild card that I wanted to add to this list would be Bray Wyatt. Having a terribly short and forgettable reign as WWE Champion, he has been waiting in the shadows and this would be a wonderful chance for a return and victory to carry him to the main event at WrestleMania.
As far as Smackdown Live goes, there's only one person I'm truly interested in; the Royal Rumble highlight reel himself, Kofi Kingston. Year after year people have awaited Kofi's entrance into the Royal Rumble to witness his next stunt to survive elimination. Why not give him one more big Royal Rumble moment?
Lastly, we all know that EC3 is on his way to the main roster. It would not surprise me at all nor would it hurt the WWE to give the win to a much anticipated superstar of his caliber. Another Impact transfer, the WWE missed the boat on him the first time around. This is a perfect time to rectify that mistake.
Obviously this is only my opinion, but the main idea that I do want to keep the focus on is that this is the best time to push a new face to the main event picture. And these are the guys that I feel would give WWE the best shot to prosper.
The Good, Bad and Ugly: NXT (01/16/2019)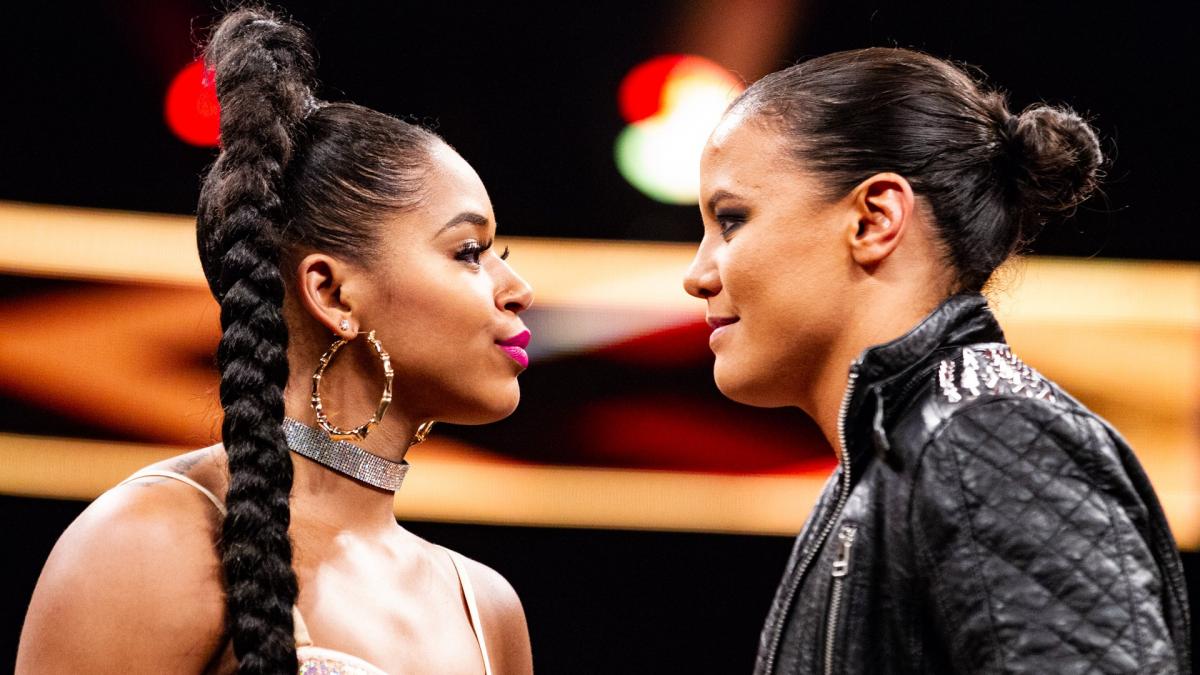 Bobby breaks down the most recent episode of NXT. Does it play out like we all expect?
NXT was back to its usual self last week.  A whole lot of action, tremendous storylines, and excellence.  This week, we hope the Good times will continue.  They cram a lot of Professional Wrestling's finest into a small hour long segment proving less is more.  With another week of new content will NXT ever be anything but Good? 
THE GOOD
Bianca Belair Promo
This match with Shayna Baszler will be incredible.  Both are so dominant and contrast each other's styles so well.  Glam vs. Gloom.  Belair had a more than impressive win over Nikki Cross last week and it certainly got some people's attention.  Her mic skills are sincere, and smooth.  She has a lot of "it" factor.  Of course when you put Baszler's name in your mouth, she isn't going to be far behind.  Baszler interrupted Belair, in tow with her Horsewomen.  Baszler is fantastic and demands attention, but Belair held her ground and the two had a Good exchange.  Belair finally had enough and literally slapped the spit out of Baszler.  She poked the bear and for the time being got away with it. 
Johnny Gargano vs. Humberto Carillo
Carillo nearly won the 205 Live Championship this week, and has some skills.  Gargano can work anyone so this was a decent match.  A lot of flying around, huge moves and smooth entertaining action.  Carillo hit a sick "missile dropkick" followed by a "standing moonsault."  He is impressive, but Johnny Wrestling wasn't going to be outdone and crushed Carillo's momentum and face with his "slingshot DDT" for the victory. 
Kassius Ohno vs. "Limitless" Keith Lee
Two huge, physical beast going head to head.  This is going to hurt.  Ohno is one stiff bastard but Lee won't be one to get beat around.  Lee was dominant early on, overpowering and out finessing Ohno.  Lee is so impressive, you never know what he is going to do.  He has the power and agility rarely seen on any platform of sports.  Ohno didn't lie down though, he got in his shots and got the big guy down with brutal kicks.  Ohno had control until he got a back full of knees on a senton attempt.  Lee wouldn't turn back from there.  He just overpowered Ohno, tossing him around and hitting a slingshot cross body for a near fall.  The ref got in the mix and knocked down just long enough for Ohno to get in a "low blow" for a cheap but much needed win for Kassius Ohno.  Matt Riddle made the run in due to the cheap victory but only Good for a staredown.    
THE BAD
Street Profits vs.  The Metro Brothers (Chris and JC)
The current EVOLVE Tag Team Champions have been appropriately hyped.  A lot of fans have no idea who they are, but they can certainly work.  The Metro Brothers have a Good look as well.  This had match had decent potential heading into it, as both teams had a Good energy heading in.  Unfortunately this was a quick match, and didn't showcase anything special.  Street Profits win decisively.  The celebration was short lived though as the "Forgotten Son's" who truly were forgotten by most.  These bad ass bikers beat the hell out of Street Profits and the crowd was not amused.  Not NXT's greatest stuff, and a surprisingly disappointing opening match.
THE UGLY
Adrian Jaoude vs. Dominic Dijakovic
Jaoude a black belt and badass looks like a serious dude, and we already know how intense the New England Native Dijak is.  He destroys his opponents.  Unfortunately we saw a lot of awkward "mat" wrestling.  The problem is if you do mat wrestling, it cannot look half assed and both competitors have to be able to go with it.  We didn't see that here.  This was boring, and didn't do anything for the audience.  Dijakovic Wins and it couldn't have ended fast enough. 
FINAL
GOOD- 3
BAD- 1
UGLY- 1
OVERALL-  Good, but not as Good as usual.  Some of the action was more than disappointing but honestly nothing is perfect.  NXT is more often than not, a fantastic example of Professional Wrestling's potential.
The NXT product is just unreal.  The promos have substance and are straight to the point.  The talent on the roster even with the "call ups" seem to replenish and feed the well-oiled machine without a hiccup. The word is that an extended time slot may be in the works for more action.  As said earlier less is more, but if they don't fill the extra time with crap and just more expected Gold of a typical NXT, more is just better.  However this week it wasn't up to par. It seems that as usual the Good outweighed the Bad, but this really wasn't their best.  Onto the next week, which are the "take home" shows for an action packed weekend.  See you then!
All In For a New Era Of Pro Wrestling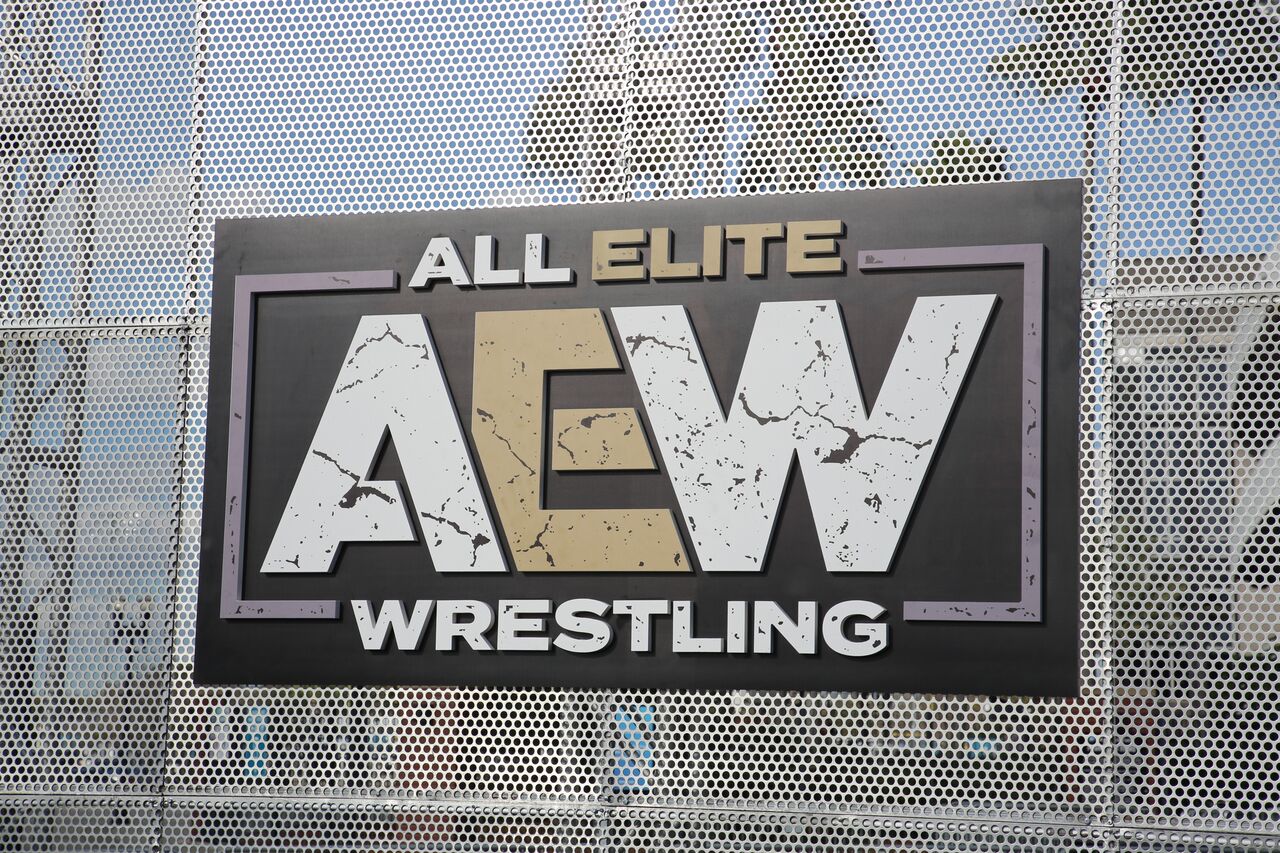 Corey Taylor makes his debut for The Chairshot with some opinions about the new era being ushered in by All Elite Wrestling!
Unlike people who don't know much about wrestling or those that just watch it as a fan, I am way different. Although, I am not a wrestler, watching wrestling had been my passion since Iv was young and its to a point I watch  and study it on a creative level. I had fallen in love with WWF right from the start. A lot of people ask me 'how?' or 'why?'
It all started in 1991, I was just two years of age. Pretty young, right? Yeah, I told you. My dad was channel surfing when he flipped to WWF, and that was it. Ever since that first encounter, I became addicted. Here I am, thirty years old and still a devoted fan.
I know virtually everything about the wrestling industry from that time period, and it was such a magical time. The era of Ultimate Warrior, Randy Savage, and Hulk Hogan was lighting up the federation in the early '90s. This continued until the WWF decided to do a "NEW GENERATION." Wrestlers like Bret Hart and Shawn Michaels who were tag team specialists set off on single careers and became leaders of the new era.
Media mogul Ted Turner, the CEO of World Championship Wrestling, had a chat with Eric Bischott who was one of his B-team announcers on how they could compete against WWF. Eric Bischoff pulling anything out of thin air that he could think of that'd help them compete recommended they should go head to head with the WWF every Monday night. Turner concurred and gave him the prime time slot. They shook WWF to its core for a period of time.
Due to this development, WWF which was still going the kid-friendly over the top character lost a lot of its fanbase and was suffering financially while WCW was more reality-based and was bringing in bigger numbers. Most of the stars of the 80s and early 90s from WWF jumped to WCW. During this period, Luger appeared on the very first episode of Monday Nitro while Hogan and Savage had left a year or so earlier, since their presence was almost termed as irrelevant; WWF was on the project of making it big with new young pros but even their bigger stars like Kevin Nash (also known as Diesel in WWF) and Scott Hall (known as Razor Ramon) shocked the wrestling world by jumping to WCW.
As if that wasn't enough, WCW competed with WWF/E "head to head" and won every week for 83 solid weeks!  Wow, you would agree with me that this was huge. This challenge outright brought WWF ratings crashing down. However, the WCW's ego started their downfall. How? Naturally, for all their previous challenges the raw pre-taped their Monday night Raw on various weeks and when they did WCW would give away the results. Then on the 83rd
week, they publicly announced that there was going to be a new champion. That night, Mick Foley won the championship and WCW knew it was happening because it was pre-taped. Tony Schiavone said with disgust "That'll put butts in the seats."
However, the fans switched over to Raw and the WCW never really recovered from the rating change. This development further fueled the WCW's doom. Based on the responses from various sources, a lot of things led to her downfall in 2001 but on a fateful day in 2001 Vince McMahon "bought his creation."
I know what you are wondering. Why bring you on this trip eighteen years back in time down memory lane? Here we are in 2019. WWF; now known as WWE is still standing though on bent legs. They are still going strong but they are struggling with keeping the momentum going and ratings are not what they use to be. Even with its long-lasting virtue, it is struggling to keep the fans entertained.
Now don't get it all wrong it is still a juggernaut but for how long? Some people blame it on Monday Night Raw being three hours while others say it is as a result of Vince inconsistency with his fans and all other sorts of assumptions. In all, there seems to be a new dawn for WWE in 2019. They will either flourish or fail. WWE is about to witness the competition it hasn't witnessed in 18 years.
It all started four months ago, on the first of September, 2018. After months of intense preparation and planning, Cody Rhodes, the son of a legendary pro wrestler, and a pro wrestling mastermind, the late Dusty Rhodes, along with Nick and Matt Jackson, the Young Bucks put on a well-planned event that sold out the Sears Center and successfully put on a stacked show. It was a great show as were interesting combinations of amazing in-ring competition, blasts from the past and simply entertaining and bizarre moments.
There was Jay Lethal restoring his Black Machismo tactic with Randy Savage's brother Lanny Poffo by his side, there was this very emotional NWA championship match between Nick Aldis and Cody Rhodes and to cap it all, everyone also enjoyed the challenge between Kenny Omega and Pentagon Jr, with a shocking appearance by Chris Jericho. It was the kind of show wrestling fans have been dying for. At one point I had to rub my eyes and wonder if I was seeing what I thought I was seeing. With Adam Page in the ring after a match, Joey Ryan's crotch appeared on the screen and began to…well…stiffen, Followed by inflatable phallic druids heading down to the ring and the world
saw the "Res-erection" of Joey Ryan. I was just standing there both traumatized and entertained. It was definitely unique.
ALL IN was such a success it was announced on the BEING THE ELITE YouTube channel on January 1st that they were going DOUBLE OR NOTHING, and a second announcement of the birth of All Elite Wrestling. The Bucks, Adam Page, and Cody Rhodes were going to be starting their own wrestling promotion…but it gets even better. As days went on it was announced that top female independent talent, Brit Baker was joining the company and the official disclosure of the financial backers being the Khan family, owners of the Jacksonville Jaguars. It is being said
that they are investing about one-hundred million dollars into the startup of the company.
Wow! That's a huge amount of cash.
More names relating to the project were announced on the 8th of January, at a press conference hosted by All Elite. The first names that were called out were: (So Cal Uncensored); Frankie Kazarian, Christopher Daniels, and Scorpio Sky and signed by All Elite Wrestling. Then the former WWE Cruiserweight champion PAC and Chris Jericho, one of the biggest free agents in the industry were announced at the rally.
According to The Bucks and Rhodes, they testified that they had a goal of putting ten thousand people in a building  a few months ago, and they were successful. In their words, they revealed that they never let their friendship have any effect on them in their profession and their comradely will surely be one of the driving forces of what makes AEW successful. I ran through the lists of the names that were announced, Cody Rhodes, Young Bucks, Adam
Page, Brit Baker, So Cal Uncensored, PAC, Chris Jericho and am predicting a ton of success of ALL IN but I could also see some similarities between AEW and WCW. The distinctions between AEW and WCW were clearly evident.
Both WCW and AEW were funded by a billionaire. WCW, however, focused on already established big names from WWE while AEW is focusing on guys who have made thier own names for themselves. Even former WWE wrestlers like Pac and Jericho left WWE and have done a great deal. WCW had pizza guys and network execs running the company before and after Eric Bischoff was in power but AEW has The Bucks and Cody Rhodes leading the charge
and seems to be in control of things on a creative level. That will be a major catalyst that will be why AEW can outrun WCW.
Unlike WCW, in AEW, there are no egos, no politicians, no random individual who does not know the trends in the wrestling industry. It is a project that is being anchored by people who ARE in the wrestling business. The trending news does not stop here, and there had been rumors that big networks are looking to have AEW on their network and another aspect reminiscent of WCW one of those networks is none other than the former home of WCW Nitro the TNT network. Could we see a rebirth of the Monday Night Wars? Dare we dream?
The wrestling business is changing and this could be a wakeup call to WWE to focus and make an impact and keep the momentum going while also giving fans an alternative in AEW. It is evident that the next two years are going to be very remarkable and very crucial for WWE, AEW and the pro wrestling industry in general, and I am so excited to be a fan of the product now even more than ever. However, if WWE or AEW needs a writer on their staff that has been following the industry for 27 years and had 10 years of writing experience, I am available, reach me.
To get the latest news on All Elite Wrestling, tune in to your favorite pro wrestling news sites. You can also tune into Twitter and Being the Elite YouTube channel to get the news.