Is It Already Time For WWE To Put Up Or Shut Up?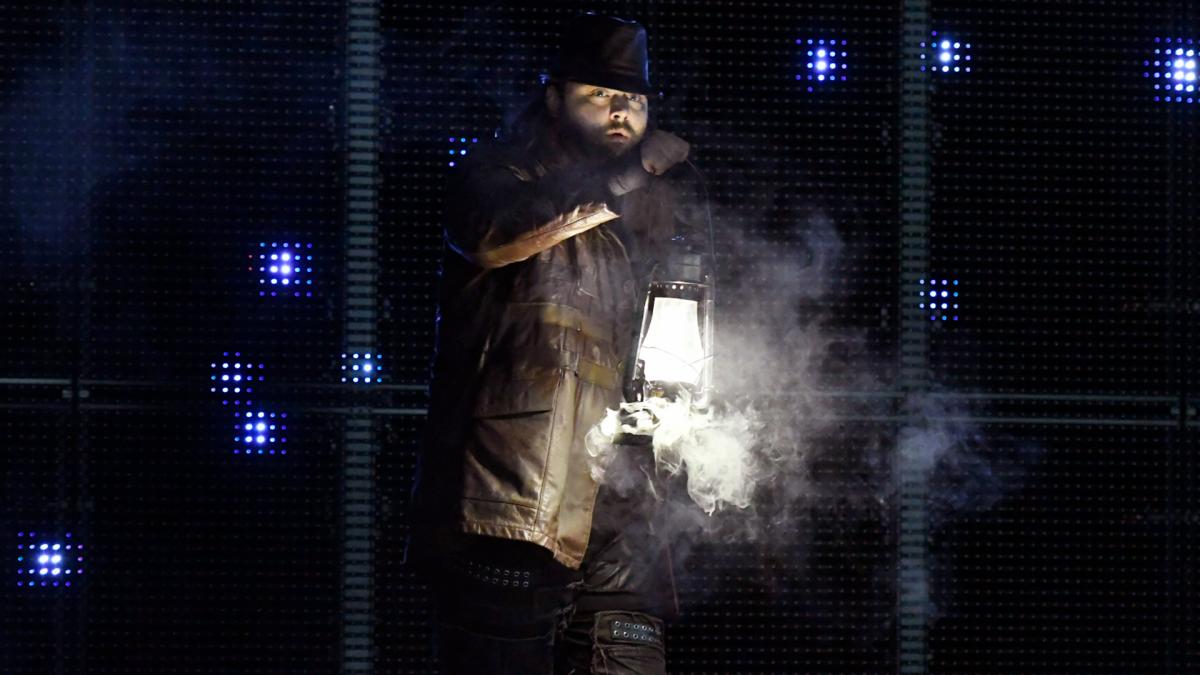 Jimmy Christopher takes a look at the landscape and wonders if it's time for WWE to put up or shut up.
Everyone with knowledge of the WWE schedule knows that January means two things: The Royal Rumble and the Road to WrestleMania begins. And with this new year, the WWE has also added something else to attract viewers once more. Their own version of "New Year, New Me", citing their intention of bringing in new faces, new superstars, and actually listening to their audience, and the timing couldn't be better to put that new philosophy to the test.
The Royal Rumble is without a doubt the best opportunity to push a new face into the spotlight. The 30-man over-the-top-rope battle royale style match has been a staple for this company for over thirty years. And the winner gets their shot to main event Wrestlemania for a Heavyweight or Universal title shot, subject to their own decision. That being said, WWE can absolutely use this to shoehorn someone into the role of #1 contender without having it seemed forced at all.
The next question is which part of the WWE Universe will the company listen to? The IWC who overwhelmingly speak their minds without filter, the next generation of fans who are always the heart of the fandom, or maybe some other demographic? There is no doubt that the fans speak loudly enough that the company can gauge who is getting the reactions and who is not, but a reaction isn't everything.
The other factor here is whether or not the WWE believes that the person they decide on can carry themselves in that spotlight. If a superstar is going to headline WrestleMania, it has to be someone that the fans can or are already invested in. Nobody is going to buy into a main event that features someone like Curt Hawkins, sorry buddy. So then who (Who?! Who?!) could that person be?
A small list of names come to mind while delving over this topic. The first is Finn Balor. Now, let it be known, I am not a Balor fan, but his ring presence and connection with the Universe is undeniable. And this would be a perfect opportunity to get him to the next level. Another guy from Raw is Drew McIntyre. McIntyre proved with Impact that he could compete at that level consistently and since returning to WWE, has made wave after wave. A wild card that I wanted to add to this list would be Bray Wyatt. Having a terribly short and forgettable reign as WWE Champion, he has been waiting in the shadows and this would be a wonderful chance for a return and victory to carry him to the main event at WrestleMania.
As far as Smackdown Live goes, there's only one person I'm truly interested in; the Royal Rumble highlight reel himself, Kofi Kingston. Year after year people have awaited Kofi's entrance into the Royal Rumble to witness his next stunt to survive elimination. Why not give him one more big Royal Rumble moment?
Lastly, we all know that EC3 is on his way to the main roster. It would not surprise me at all nor would it hurt the WWE to give the win to a much anticipated superstar of his caliber. Another Impact transfer, the WWE missed the boat on him the first time around. This is a perfect time to rectify that mistake.
Obviously this is only my opinion, but the main idea that I do want to keep the focus on is that this is the best time to push a new face to the main event picture. And these are the guys that I feel would give WWE the best shot to prosper.
Greg DeMarco's Three Stars Of The Night: WWE Raw (3/25/19)
Who delivered on Raw?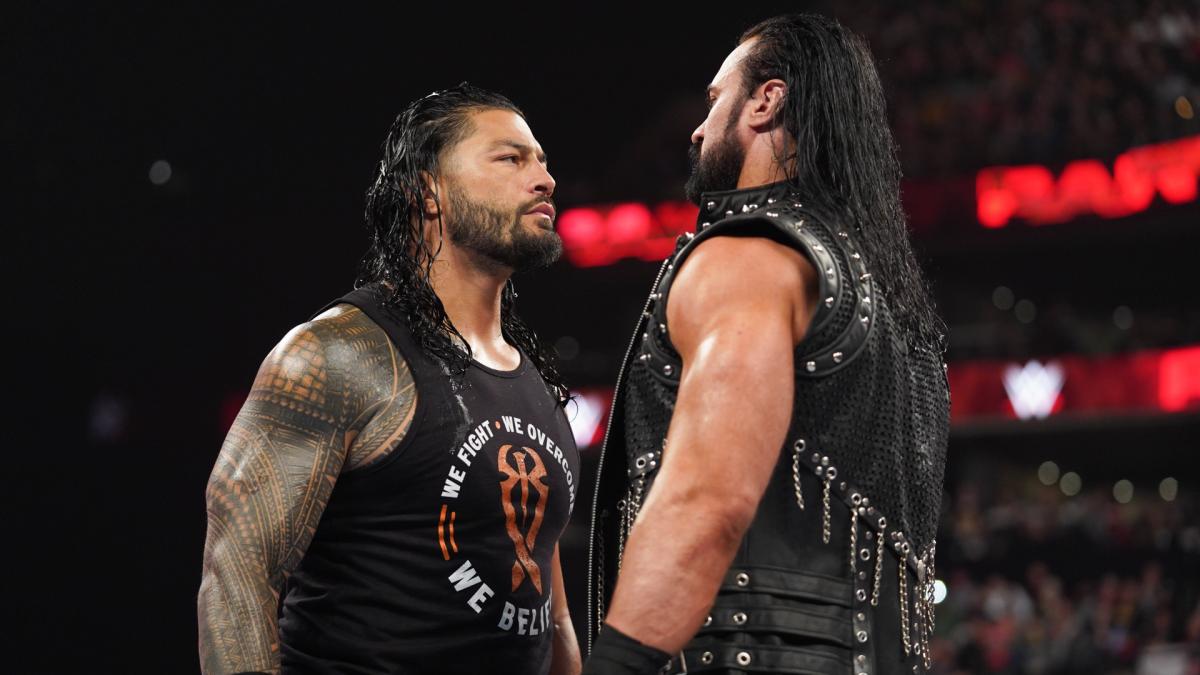 Which superstars stand out to Greg DeMarco as he looks back at Monday's WWE Raw in Boston to identify the Three Stars Of The Night?
The second to last Raw on the Road to WrestleMania was live from Boston! The night focused around some of the major storylines for the Grandaddy Of Them All, featuring a Beat The Clock Challenge that you won't see mentioned more in this article! (Sorry ladies, didn't jump out at me this time.) But who did jump out at me? Let's find out now!
The Third Star: Roman Reigns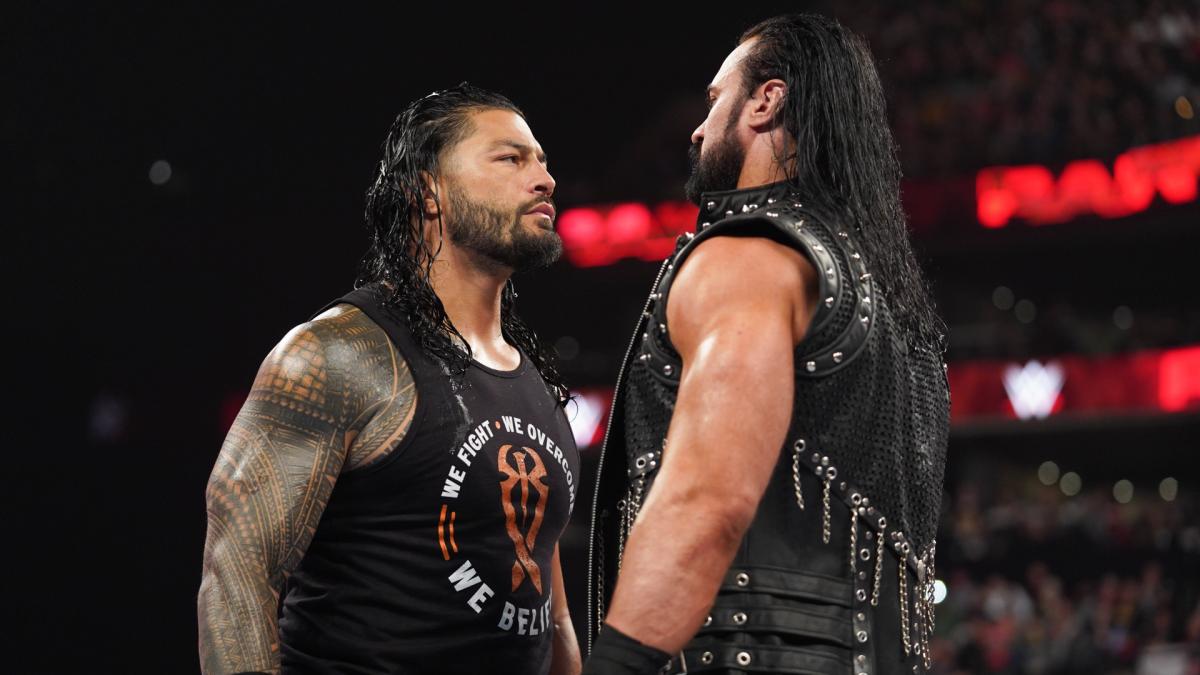 The Big Dog Of The World Wrestling Federation is back and the wrestling world is better for it. Roman Reigns delivered in a way that made Drew McIntyre–who himself must have read my column from last week–look like a big deal. With just  a few weeks of build, their WrestleMania showdown seems like a can't miss match, one that we are likely to see in the future, possibly at another WrestleMania with higher stakes. Great night for the Big Dog.
The Second Star: Sasha Banks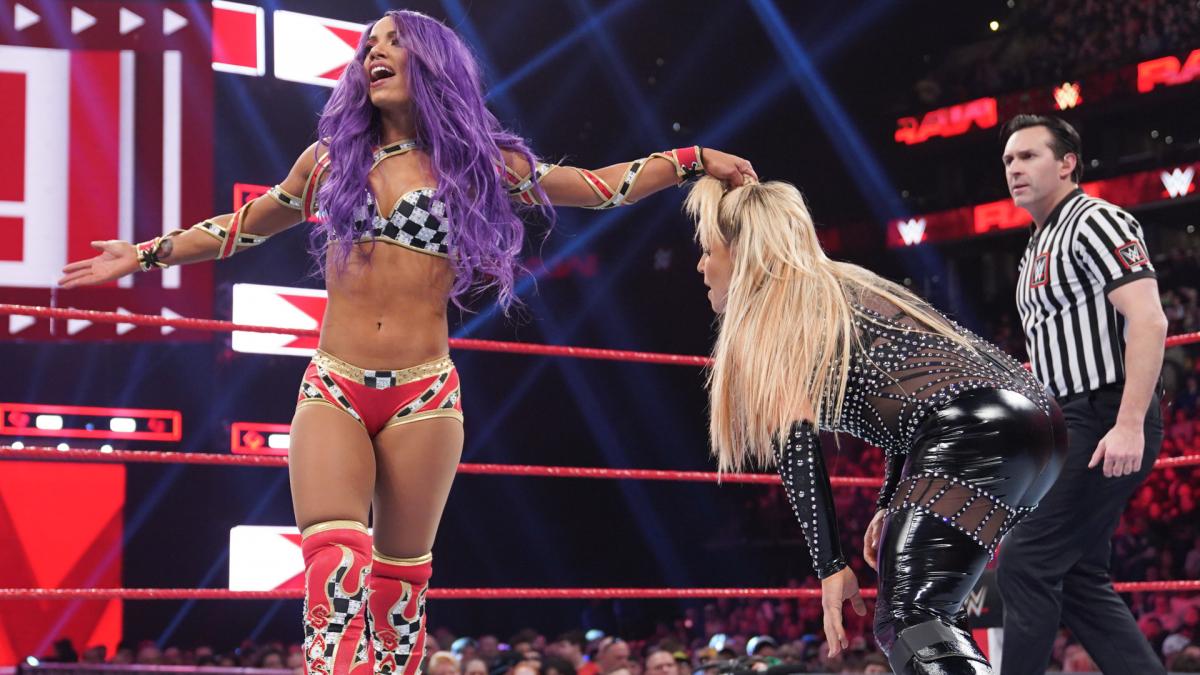 It was indeed Boss Time for Sasha Banks during Monday's Raw. Sasha being Bayley's pure opposite is working, even if it's destined to lead to another feud between the two. She was at her heel best, and seemed to bring out the best in Natalya. I wanted to see Sasha pick up the win, but that wasn't meant to be as we've got stories to tell! but if we cna get more of this Sasha, I am on board.
Honorable Mention: Seth Rollins, Paul Heyman, Alexa Bliss
And now… a distinction usually reserved
for the top performer of the night …the first star!
The First Star: Drew McIntyre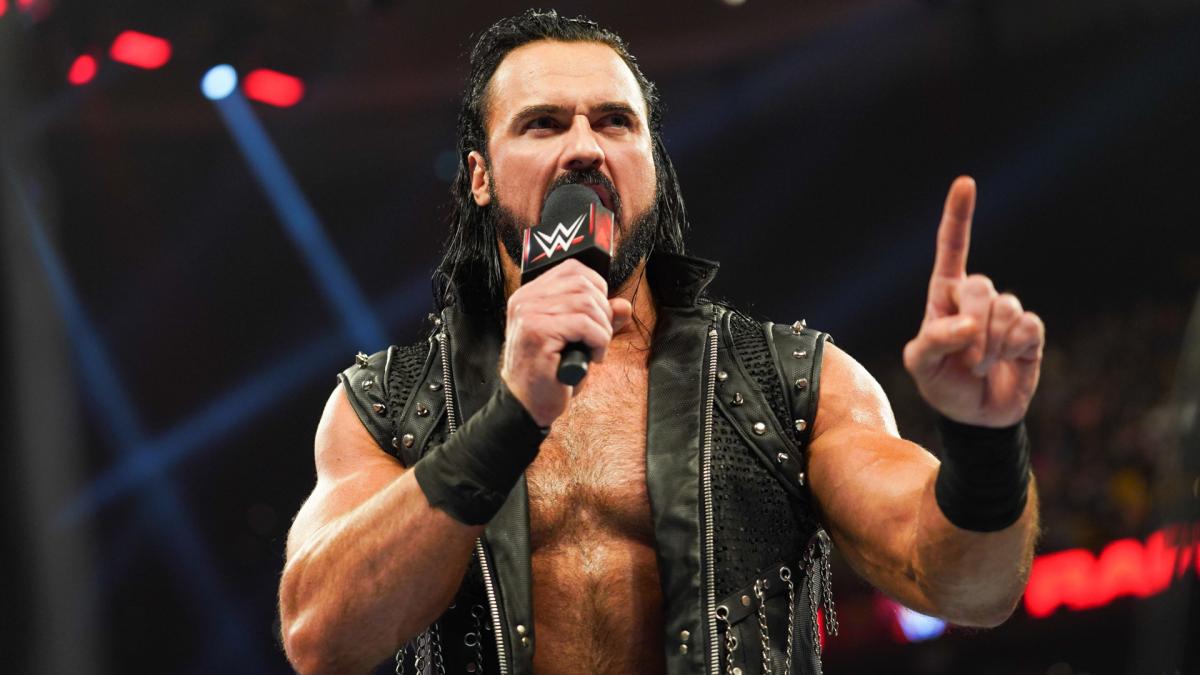 I was
critical of Drew's performance last week
–and obviously he was reading! (No he wasn't.) Drew stepped up his mic game his week, and followed it with intensity in the ring. Both his brawn with Roman Reigns and win over Dean Ambrose were great. Ambrose seems to be treating McIntyre like Reigns did Braun Strowman–he wants to make him. In my eyes, it can work. I am on record in saying that Drew is going over Roman Reigns at WrestleMania, and if that goes down as I suspect, his star will indeed be on the rise.
---
Who are your Three Stars of WWE Monday Night Raw? Comment on social media @ChairshotGreg, @theCHAIRSHOTcom, and use the hashtag #UseYourHead!
---
In hockey, a game's "Three Stars Of The Night" represent the top three performers of the night. For more clarification, I defer to this Pittsburgh Gazette explanation:
"The tradition dates to the 1936-37 season, when Imperial Oil became the principal sponsor of Hockey Night in Canada radio broadcasts and was seeking a way to promote one of its products, Three Star gasoline. The idea of doing so by selecting the top three performers in a particular game purportedly came from a Canadian advertising agency.
Many clubs do recognize the player with the most three-star selections with an award or trophy, usually in conjunction with a corporate sponsorship, at the end of the season (or sometimes, each month). All six Canadian franchises, for example, have an affiliation with a well-known brewery.
The NHL keeps track of its own Three Stars Of The Night selections, but that is done on a league-wide basis. The league employs a system that awards 30 points to a first star, 20 to a second star and 10 to a third – a running total can be found on the league's website – but it does not present an award based on them."
In hockey tradition, the first star represents the best of the three, but all three are considered to be receiving a high honor.
Rob: Kurt Angle Does Deserve Better
Kurt does deserve better–but it's not what you think.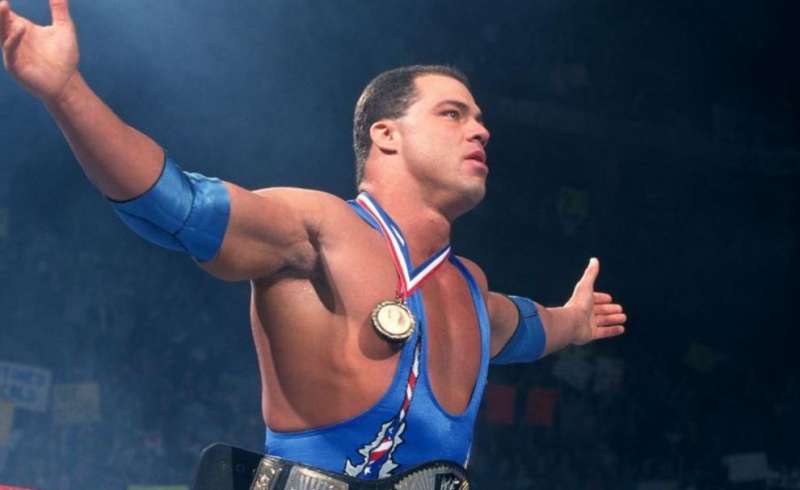 Rob Bonnette takes a dive into the final match for Kurt Angle at WrestleMania 35 and the choice of Baron Corbin as his opposition.
So we're less than two weeks away from WrestleMania 35 and as of right now Kurt Angle is still slated to face Baron Corbin in his farewell match on the show, which a lot of you are still upset about.  To a lot of you guys Kurt deserves a better opponent than Baron Corbin, because Baron Corbin sucks and all.  The name bandied around the most is John Cena, which makes sense given their history together and that Cena currently doesn't have a match on the show right now.  But I'm here to say that's not a good idea, and that you guys need to stop complaining about who gets to be Kurt's last opponent.  Now a few weeks ago I was right on board with having Kurt go out against one of his old rivals – Cena, Rey Mysterio Jr, or even Shawn Michaels if he felt like it. But after seeing Kurt's farewell tour the last few week and how he's struggled against Apollo Crews, Chad Gable, and this week Samoa Joe I am firmly entrenched on the other side of the fence of that argument.  The last thing we need is to see Kurt Angle out there trying to have one last big match in front of all those people.  And he doesn't need that, either.
But you're right, Kurt does deserve better – better than to be hung out to dry in a fifteen minute match against someone desperately trying to carry him across the finish line in 2019.  Have you seen him the last few weeks?  he was gassed in five minutes with Chad Gable and this week he could barely get up and over for a few simple suplexes against Samoa Joe.  Joe, who people were saying looked past his prime last year against AJ Styles and is usually protected in multiman matches, had to carry Kurt on Monday night.  To his credit he did a good job and we actually got a decent match, but that's exactly what's going to happen if Kurt gets a 'better opponent' than Baron Corbin at WrestleMania.  Do you really want John Cena full of ring rust to have to struggle to get Kurt through 15 minutes of not being to turn his head, or help with simple bumps, or even lift him up for some of his basic stuff?  By the time you read this Kurt will have struggled through six to eight minutes of AJ dumbing down his own offense to look pedestrian enough for Kurt to get a sympathy win over him on Smackdown, and next if I heard right it's gonna be Rey Jr.  Yeah, good luck.  I get the whole 'Kurt's greatest opponents tour' thing and that's fine, but that's for TV segments and not the biggest show of the year where looking bad will just be embarrassing on a whole other level.  He does not deserve to go out like Willie Mays at the end of his career or Dan Marino not even able to drop back to hand the ball off to a running back.  If you really love the guy you'll want him to go out looking as good as possible.
Which brings us to Baron Corbin.  Corbin is a real heel, someone who goes out to get booed and not to win snarky cool points from smart fans like Kevin Owens or who you refuse to boo because you relate to them too much, which is something that we could sure use more of today.  He's a full time wrestler so he's not rusty, and has enough energy and athleticism to help Kurt do things like…..pick him up for the Angle slam properly.  He also has a year long clip reel of back and forth with Kurt to play on the big screen for everyone who only comes to/watches WrestleMania every year.  As poetic as it would be for Cena to be Kurt's last opponent since Kurt was his first, if the goal is to give Kurt some kind of victory lap/greatest hits moment in either victory or defeat then Corbin is the way to go in my opinion.  Now may we get some kind of moment between he and Cena afterwards?  Sure.  But a match?  Come on, you guys can't be serious.  And look, I know that Ric Flair got Michaels to retire him and Shawn got the Undertaker….but go watch those matches, will you?  Ric at 58 years old was moving around better than Kurt is now.  I just watched that match and there were a few spots where Shawn clearly helped him but he mostly handled himself and could do his signature stuff without looking like he was dying in there.  Kurt is not there at all now.
In short, this sums up what I think is the right way to go for Angle at WrestleMania for his farewell match:
Folks just want a chance to shout "YOU SUCK" during Angle's music, see his pyro and than chant "THANK YOU KURT".

His opponent at #WrestleMania and the match itself is immaterial.

Give the old guy a break & just let him slap the Ankle Lock on Baron and go home.

— Will Mahoney (@HeelWillMahoney) March 19, 2019
That's it.  He can win or lose against Corbin and get all of that in.  Lose?  Yes.  Corbin can use the win to get more heat going forward and more material for his delusional heel promos.  Kurt can still put the ankle lock on him afterwards.  Very few people go out with a win.  Flair didn't, Shawn didn't, Austin didn't, etc.  So don't be surprised if Corbin gets the official victory and then Kurt gets his licks in after the bell.  Don't rule it out.  But anyhow, back to the matter at hand.  Kurt can't go out there like he could even a year ago.  If you want to see a final good performance from Kurt Angle at WrestleMania go watch the mixed tag match he and Ronda Rousey had against Triple H and Stephanie.  It was some great, fun sports entertainment and he did a good job there in his spots.  Don't go pushing it and hoping for some throwback to 2006 with Cena or someone else more 'on his level'.  Really, look at this will ya?
Y'all still out here thinking Kurt Angle can go at #WrestleMania?! #RAW pic.twitter.com/RgVv9yh4co

— Will Mahoney (@HeelWillMahoney) March 26, 2019
You want to see him fold up like that going over for an Attitude Adjustment from Cena, and then Cena have to roll off of him at the two count because Kurt probably wouldn't be to kick out on his own afterwards?  Really?  Look, Kurt is an all time great and arguably the best amateur to pro wrestler ever.  But he's real limited in what he can do, and should probably have done this two or three years ago if he was going to get a top level kind of match.  But now it's time to send him off in a way that does not make him look bad, and that's in a quick five minute deal with someone the crowd will have no problem booing against him.  That guy is Baron Corbin, as much as you think he sucks – which, if you do we got T-shirts here you can buy that say just that.