MLW News: MLW Announces Kotto Brazil's Return At Superfight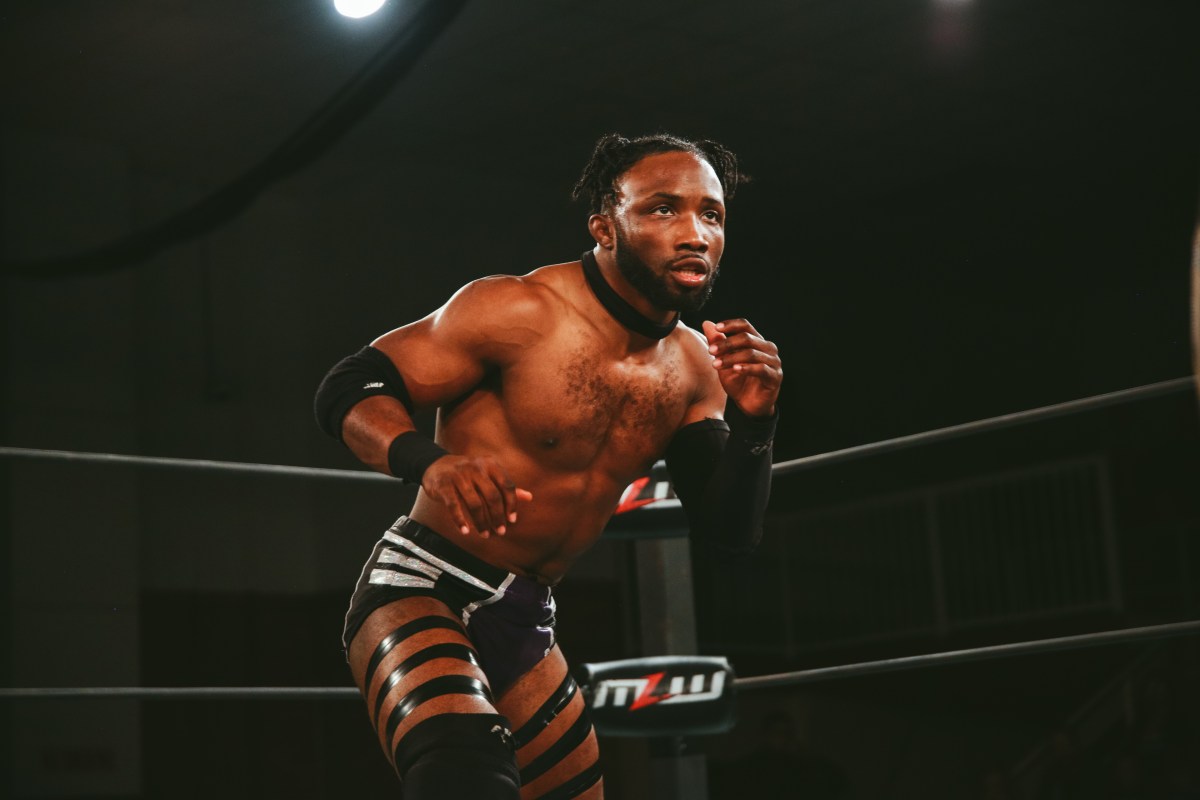 Kotto Brazil returns at MLW Superfight!
Coming up next weekend, Major League Wrestling gets back to action for the first time in 2019 as they head to Philadelphia at the 2300 Arena for Superfight, an MLW Fusion television taping as well as live special on beIN Sports.
A lot of the card for the event has already been revealed, but with just over a week to go MLW has begun adding even more to the lineup. Today, the promotion has announced that after being out of action following a violent attack at a nightclub in December, Kotto Brazil returns and is out for revenge when he meets Ricky Martinez:
GRUDGE MATCH: Kotto Brazil returns to action against Ricky Martinez in Philadelphia
PHILADELPHIA –  Following a mid December nightclub attack, a grudge match has been signed with Kotto Brazil promising an "eye for an eye" approach to his fight with Ricky "El Sicario" Martinez.
MLW today announced a Grudge Match: Kotto Brazil vs. Ricky Martinez (presented by Salina de la Renta) for MLW: SUPERFIGHT at the 2300 Arena. The event is an MLW FUSION TV tapings for beIN SPORTS.
Fans can buy tickets starting at $15 at http://www.MLWgo.com. 
It's been a long road to recovery for Kotto Brazil.
Brazil, a promising top ranked middleweight was attacked following an altercation at a Miami nightclub in mid December.  The assailant allegedly smashed a champagne flute into the eye of Brazil leaving him with permanent eye damage.
In the weeks following, sources fingered Martinez as the alleged attacker.  A hard drive containing the CCTV footage possibly identifying Martinez as the attacker was conveniently damaged beyond repair.  With the police investigation at an impasse, league officials were obligated to reinstate Martinez following a brief suspension.
Despite losing vision in one eye, Brazil has been driven to get cleared to compete. MLW's medical team has given the "Haitian Sensation" the green light to return. Realizing the animosity between the two middleweights could lead to further incidents away from the ring, league officials have agreed to sanction a grudge match between the two in the ring on February 2 in Philadelphia.
Will Ricky Martinez make good on his promise to permanently take out Kotto Brazil or will Kotto's "eye for an eye" mentality lead to the humble Haitian unleashing hell on his alleged attacker? Find out live in Philadelphia February 2nd at the 2300 Arena as MLW presents a live network special for beIN SPORTS (buy tickets).
Tickets to witness the event live in Philadelphia start at $15 at MLWgo.com.  Tickets will also be available day of show at the box office.
Buy General Admission tickets starting at $15 at MLWgo.com. 
Signed thus far for MLW SUPERFIGHT in Philadelphia:
WORLD HEAVYWEIGHT TITLE FIGHT:
Low Ki (c) Jr. vs. "Filthy" Tom Lawlor
 
WORLD TAG TEAM TITLE FIGHT:
Pentagón Jr. & Rey Fénix (c) vs. The Hart Foundation
¡LUCHA LIBRE!
Aerostar vs. Rey Horus
MYSTERY TAG MATCH:
Tommy Dreamer & ??? vs. Brian Pillman Jr. & ???
¡LUCHA LIBRE!
Puma King vs. Gringo Loco
THE REMATCH:
Ace Romero vs. Simon Gotch
GRUDGE MATCH:
"Haitian Sensation" Kotto Brazil vs. Ricky Martinez (presented by Salina de la Renta)
Plus:
Ace Austin • Konnan • Mance Warner • Myron Reed • MJF • DJZ and more!
More matches and wrestlers will be announced at MLW.com.
 
Tickets start at $15 at MLWgo.com.  Tickets will also be available day of show at the box office unless the event sales out in advance.
 
General Public Doors Open: 6:00 p.m. with a bell time of: 7:30 p.m.