Chairshot Wrestling News Shuffle (2/5/2019)
Start your Tuesday off with comments on Seth Rollins, Rusev, and the Hall of Fame!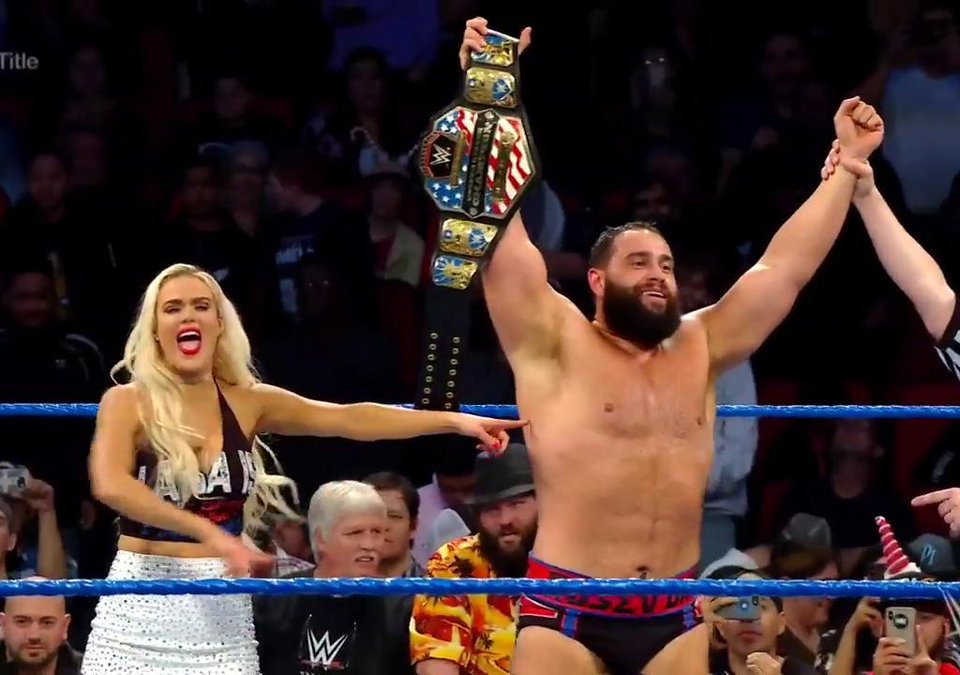 Jason shuffles in to Tuesday with the Chairshot Wrestling News Shuffle! A look at Seth Rollins being injured, Rusev unhappy, and the WWE Hall Of Fame!

RAW Results
If you missed any of the highlights from Monday Night RAW, take a look at Steven Mitchell's RAW Results & Report HERE.
Seth Rollins Dealing With An Injury?
In yesterday's article, I discussed the injury that Becky Lynch appears to be dealing with. It appears that "The Man" is not the only superstar dealing with an apparent injury. Various news outlets are reporting that Seth Rollins has been dealing with an injury, and could be out for possibly up to a month.
Rusev Frustrated With WWE ?
Rusev and Lana made an appearance on the Chasing Glory with Lillian Garcia podcast today. During the podcast, Rusev expressed some of his frustrations with WWE:
I do want to look my best. I do want to be at my best. I want to be WWE Champion. I want to be on top. I don't want to be forgotten, but that's what irks me. I do all these things and nothing changes and that's where the frustration comes, 'What am I supposed to do?' I cut my hair, I did that. That wasn't a good decision [laughter]. I got a few phone calls about it. No, [they did not like it]. I'm just trying something to catch Vince's eye. We go to pitch, to talk. It never comes to anything….it was last year before WrestleMania when the whole Rusev Day thing started. I thought it was my time and I keep pushing for it to be my time. I keep talking to everybody, but nobody wants to do anything. It's very frustrating, but still, as frustrating as it is, 'Let's go to the gym. Let's get better. Let's do whatever we can. Let's get this meal plan or let's get a trainer. Let's try freaking cross fit.' Holy crap cross fit! It's terrible, but I'm doing that now. Anything so that I can look better. I don't know what's holding me back, to be honest. I really don't.
Other Potential Hall Of Fame Inductees?
Today it was announced/rumored that the original Hart Foundation consisting of Bret Hart, Jimmy Hart, and Jim Neidhart would be inducted in to the WWE Hall Of Fame as part of the class of 2019. While there have been many names thrown around this year as to who will be inducted, including the Undertaker, Dave Meltzer speculated on a recent edition of Wrestling Observer Radio that Batista is heavily being rumored to be an inductee this year. Meltzer would also go on to report that the hall of fame is lower on the priority list this year for the WWE.
Jason's Thoughts On Today's News
I don't know if I agree with Meltzer on the hall of fame being low priority for the WWE this year. The Hart Foundation announcement is a big deal. They were arguably at the top of the tag team division during the 80's and early 90's. Many would make the argument that they are one of the top tag teams of all time. To WWE's credit, they have done a good job of filling some of the omissions from the hall of fame over the years, with Bruno Samartino, Ultimate Warrior and Randy Savage. Teams with close ties to the Hart Foundation I would like to see inducted include the British Bulldogs, and Demolition.
WrestleMania season doesn't appear to be too kind for Seth Rollins. With his match for the show of shows set, there isn't really a need for him to participate in matches weekly on RAW.
I can understand the frustrations of Rusev. For a long period of time, it felt as if he was being groomed to be a future world champion. Apparently it is no longer Rusev day.
If you don't follow Steven's results and reports, you really need to be. I am curious what WWE plans to do with the Becky Lynch suspension angle. This could be the opening that allows Charlotte Flair to become involved making the WrestleMania match a triple threat. With Finn Balor picking up the victory over Bobby Lashley on RAW, sings point to an Intercontinental Championship match between the two.