Chairshot Wrestling News Shuffle (2/5/2019)
Start your Tuesday off with comments on Seth Rollins, Rusev, and the Hall of Fame!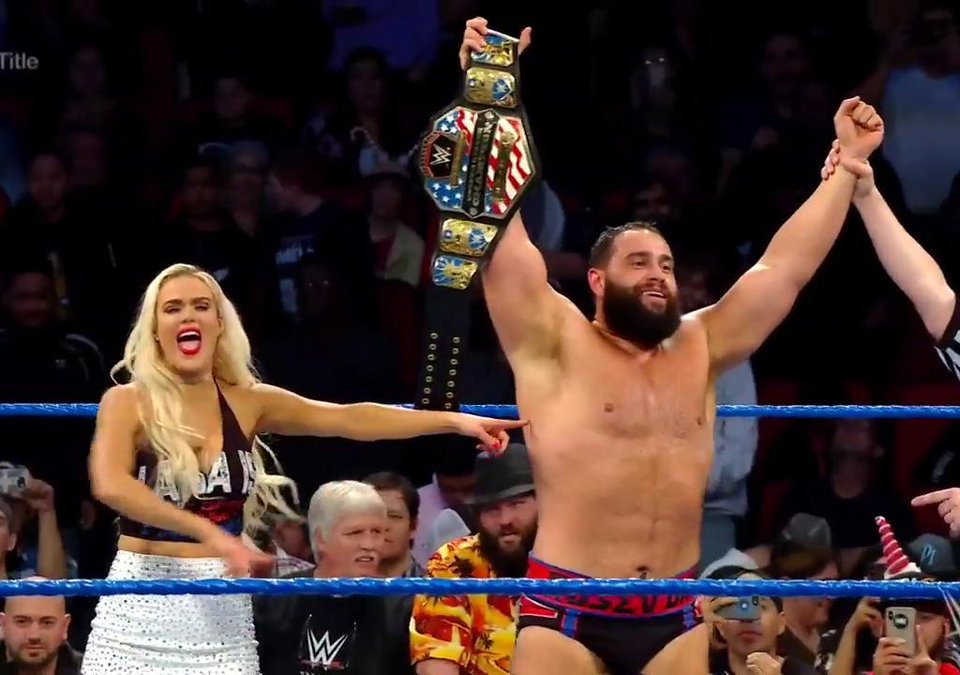 Jason shuffles in to Tuesday with the Chairshot Wrestling News Shuffle! A look at Seth Rollins being injured, Rusev unhappy, and the WWE Hall Of Fame!

RAW Results
If you missed any of the highlights from Monday Night RAW, take a look at Steven Mitchell's RAW Results & Report HERE.
Seth Rollins Dealing With An Injury?
In yesterday's article, I discussed the injury that Becky Lynch appears to be dealing with. It appears that "The Man" is not the only superstar dealing with an apparent injury. Various news outlets are reporting that Seth Rollins has been dealing with an injury, and could be out for possibly up to a month.
Rusev Frustrated With WWE ?
Rusev and Lana made an appearance on the Chasing Glory with Lillian Garcia podcast today. During the podcast, Rusev expressed some of his frustrations with WWE:
I do want to look my best. I do want to be at my best. I want to be WWE Champion. I want to be on top. I don't want to be forgotten, but that's what irks me. I do all these things and nothing changes and that's where the frustration comes, 'What am I supposed to do?' I cut my hair, I did that. That wasn't a good decision [laughter]. I got a few phone calls about it. No, [they did not like it]. I'm just trying something to catch Vince's eye. We go to pitch, to talk. It never comes to anything….it was last year before WrestleMania when the whole Rusev Day thing started. I thought it was my time and I keep pushing for it to be my time. I keep talking to everybody, but nobody wants to do anything. It's very frustrating, but still, as frustrating as it is, 'Let's go to the gym. Let's get better. Let's do whatever we can. Let's get this meal plan or let's get a trainer. Let's try freaking cross fit.' Holy crap cross fit! It's terrible, but I'm doing that now. Anything so that I can look better. I don't know what's holding me back, to be honest. I really don't.
Other Potential Hall Of Fame Inductees?
Today it was announced/rumored that the original Hart Foundation consisting of Bret Hart, Jimmy Hart, and Jim Neidhart would be inducted in to the WWE Hall Of Fame as part of the class of 2019. While there have been many names thrown around this year as to who will be inducted, including the Undertaker, Dave Meltzer speculated on a recent edition of Wrestling Observer Radio that Batista is heavily being rumored to be an inductee this year. Meltzer would also go on to report that the hall of fame is lower on the priority list this year for the WWE.
Jason's Thoughts On Today's News
I don't know if I agree with Meltzer on the hall of fame being low priority for the WWE this year. The Hart Foundation announcement is a big deal. They were arguably at the top of the tag team division during the 80's and early 90's. Many would make the argument that they are one of the top tag teams of all time. To WWE's credit, they have done a good job of filling some of the omissions from the hall of fame over the years, with Bruno Samartino, Ultimate Warrior and Randy Savage. Teams with close ties to the Hart Foundation I would like to see inducted include the British Bulldogs, and Demolition.
WrestleMania season doesn't appear to be too kind for Seth Rollins. With his match for the show of shows set, there isn't really a need for him to participate in matches weekly on RAW.
I can understand the frustrations of Rusev. For a long period of time, it felt as if he was being groomed to be a future world champion. Apparently it is no longer Rusev day.
If you don't follow Steven's results and reports, you really need to be. I am curious what WWE plans to do with the Becky Lynch suspension angle. This could be the opening that allows Charlotte Flair to become involved making the WrestleMania match a triple threat. With Finn Balor picking up the victory over Bobby Lashley on RAW, sings point to an Intercontinental Championship match between the two.
Chairshot Wrestling News Shuffle (2/15/2019)
Start your Friday off with comments on news regarding Jimmy Uso, The Undertaker, Bray Wyatt, and more!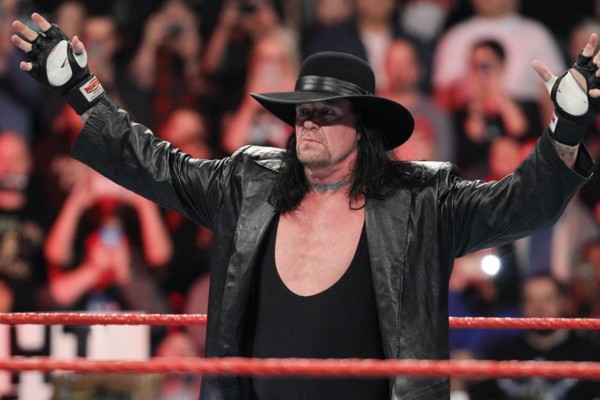 Jason shuffles in to the homestretch of the week with the Chairshot Wrestling News Shuffle! Today we take a look at news on Jimmy Uso, The Undertaker, Bray Wyatt, and more!

Welcome To The Uso Penitentiary
According to TMZ sports, Jimmy Uso was arrested after a drunken dispute with Detroit police today. Naomi and Uso were pulled over earlier today when Namoi was headed the wrong way on a one way street. Police say that the vehicle smelled strongly of alcohol. Upon getting pulled over, Uso reportedly acted like he wanted to fight with police.  He was booked and later posted bond.
Undertaker At Starrcast II
Sports Illustrated broke the news earlier today that the Undertaker will be appearing at Starrcast II Memorial Day weekend. According to SI: "I know people might assume this is an AEW event, but that is not true," said Starrcast founder Conrad Thompson, whose convention is a weekend-long event featuring more than two dozen live wrestling-themed shows. "We have wrestlers appearing from every promotion from all over the world, and Starrcast isn't just for All Elite Wrestling fans, it's for all wrestling fans.
Cruiserweight Title Match Moved To Elimination Chamber Kickoff
The Cruiserweight championship match between Akira Tozawa and Buddy Murphy that was scheduled to be a part of the Elimination Chamber pay per view this coming Sunday has been moved to the Elimination Chamber kickoff show according a tweet from the WWE.
#WWEChamber Kickoff this Sunday will see @WWE_Murphy defend the @WWE #CruiserweightTitle against @TozawaAkira! https://t.co/FM6FVL6207 #205Live pic.twitter.com/3o0ipuwuKI

— WWE (@WWE) February 14, 2019
Bray Wyatt To Return Soon?
According to PWInsider, Bray Wyatt is "very close" to an in ring return. The last time Wyatt was seen in a WWE ring was at a WWE Live event in Columbus Ohio last December. The thought at the time was Bray Wyatt would return to Royal Rumble, but outside of some odd tweets, he hasn't been seen or heard from since.
Jason's Thoughts on Today's News
Undertake is on his way to All Elite Wrestling!!!! I better not say that or some of the AEW marks will get upset. All things considered though, it will be interesting to see what the Undertaker experience will be at Starrcast II. For pretty much the entirety of his career as the Undertaker, he has really never broken character outside of the ring. I would love to see a Q&A with him, a podcast, or a potential shoot interview. If there was one person who would have hours of stories to tell, it would be the Undertaker. I am a bit curious though of his contractual situation with the WWE and if they had any input to the appearance. Many fans will associate Starrcast II with AEW, so it is interesting. Does this mean we wont be seeing Undertaker at WrestleMania?
I am not going to comment on Jimmy Uso or Namoi. Everyone has a personal life outside of the ring. I really don't have anything of value to add.
I thought Wyatt would be back at Royal Rumble as well, and there were the rumors that the Wyatt family could reunite. Throwing a hypothetical scenario out there, but could the return of Erik Rowan and his siding with Daniel Bryan lead to a potential return scenario for Wyatt? There is history there, and the storyline would pretty much write itself.
Chairshot Wrestling News Shuffle (2/14/19)
Start your Thursday off with comments on news regarding Ronda Rousey, Total Divas, NXT Takeover WrestleMania, and more!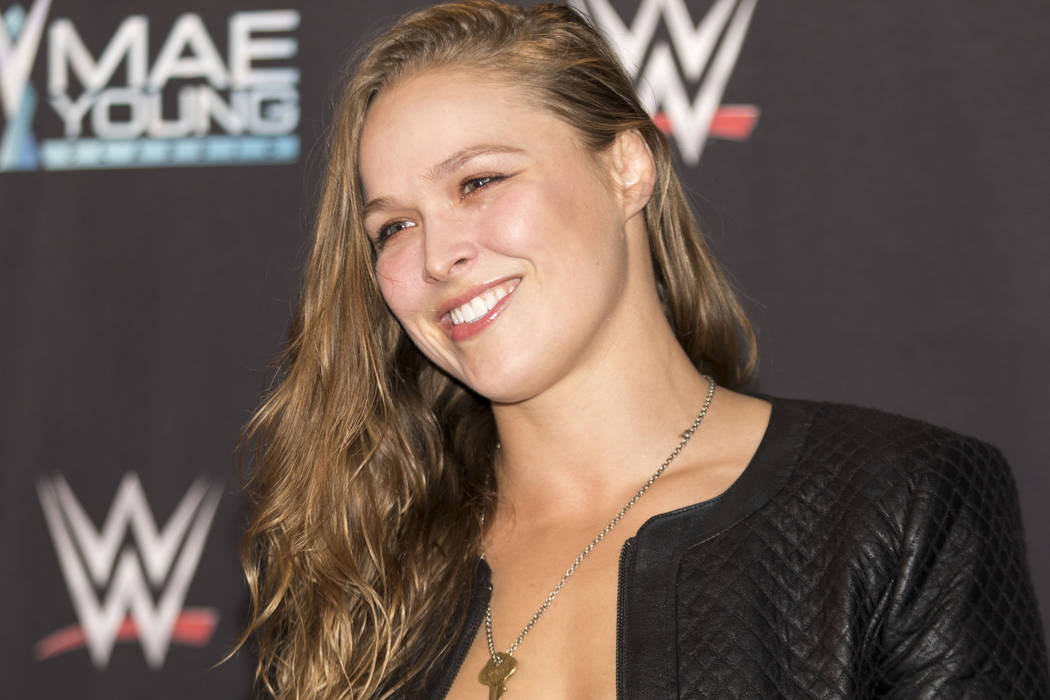 Jason shuffles in to your Thursday with the Chairshot Wrestling News Shuffle! Today we take a look at news on Ronda Rousey, Total Divas, NXT Takeover WrestleMania, and more!

Chris Jericho On AEW Talent
Chris Jericho recently did an interview with Forbes discussing various elements of All Elite Wrestling. (Read the interview HERE). One of the excerpts of the interview was in regards to homegrown talent in AEW. Jericho said:
"I think we've assembled a great roster already of fresh talent," Jericho said. "We have the seasoned veterans and really untapped rookies, with great people on every level. We have six-to-eight blue-chippers. That's all you need to do a wrestling company. I think we have enough talent for the first year already."
"I think what AEW has done is shaken up the big companies, and when I say that I mean WWE and New Japan, to where they're signing everybody, and signing them to longer deals and more money. And I say to all of them, you're welcome."
"We have to work and build the roster that we already have, knowing that we'll get more, but for right now, we have to assume this is our roster for next year. Let's build some guys and create some of our own stars, which is mandatory for any wrestling company to survive."
Ronda Rousey Joining Total Divas ?
Over the past few days, we have found out that Lana will be removed from the upcoming season of Total Divas while Sonya Deville will be added to the show. Now word is coming out that Ronda Rousey may be added to season nine. Crew members have reportedly been filming Rousey the past few weeks on her Browsey Acres farm.
Plans For The Women's Tag Division Revealed?
WrestleVotes, one of the wrestling Twitter accounts that has a track record in breaking wrestling news, has sources that have revealed some potential information regarding the women's tag division in a tweet earlier today:
Source: the Women's division roster is slowly going to be crossing over more between both shows.

The plan is to have the Women's Tag Team Champions appear on both brands initially, however, not on a weekly basis.

— WrestleVotes (@WrestleVotes) February 13, 2019
NXT Takeover: Blacklist?
According the ticket website for the WWE, the NXT Takeover event that will be taking place during WrestleMania weekend will be titled NXT Takeover:Blacklist.  (You can view the ticket page HERE)
Jason's Thoughts On Today's News
With one set of tag team titles and lack of depth, it was a given that the women's tag team division would cross over between brands. If handled right, I think the women's tag team division will do well and could be a draw for WWE. While we are a ways off from an all women's weekly show in WWE, the tag team division is the next logical step in that direction. It would be nice to see the NXT women's division involved in the tag team division as well. Isn't it interesting though? WWE, a company who has really done nothing with tag team wrestling the last 5 to 10 years trying to revolutionize women's tag team wrestling in America. #savetagteamwrestling   (Speaking of which, pick up a Save Tag Team Wrestling t-shirt from the Chairshot Pro Wrestling Tees store HERE  Yeah, I know, cheap plug)
Can AEW run for a year on 6 to 8 names like Jeircho says it can? Is WWE and New Japan really trying to sign all the talent available? Or is Jericho just good at stirring the pot ? Let's say it's a combination of all of the above.