Steve Cook's Top 5 Worst Tag Team Names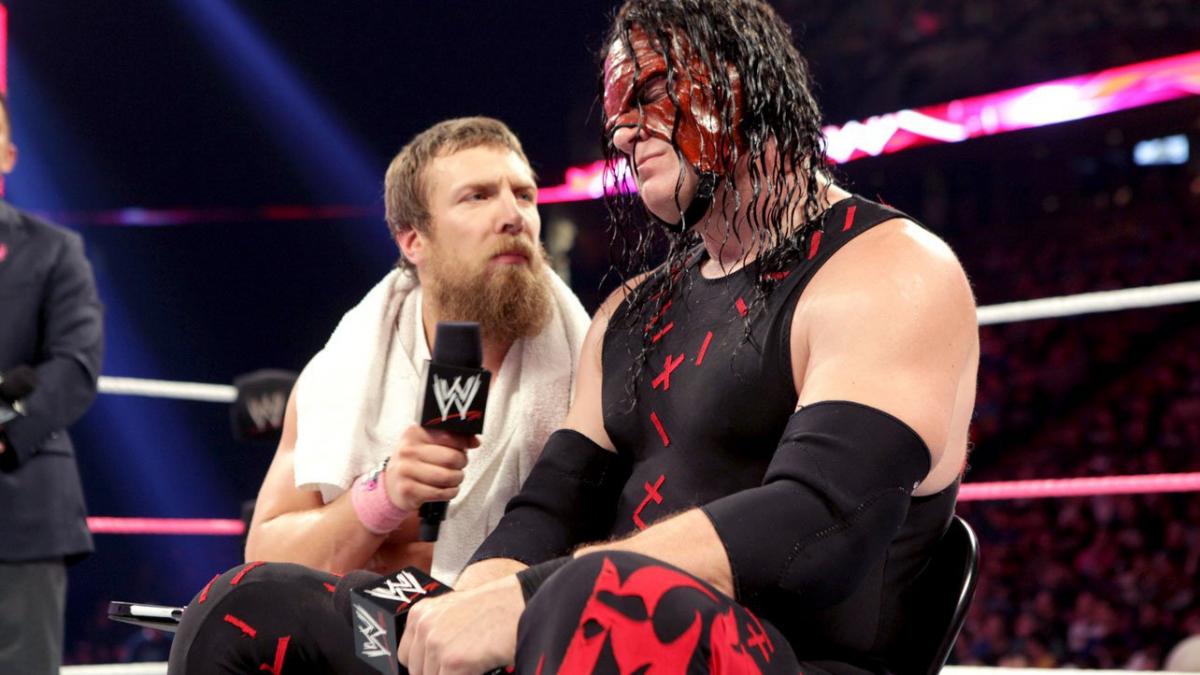 Truly inspired by The Viking Exprience, Steve Cook takes a look back at the Worst Tag Team Names in his latest Top
 

5!

The Superstar Shakeup brought some new faces to Monday Night Raw & SmackDown Live. In what was considered a bit of a surprise as they're currently NXT Tag Team Champions, Hanson & Rowe made their debut on Raw. Only they weren't Hanson & Rowe, they were Ivar & Erik. They also weren't the War Raiders. Instead, they were The Viking Experience. A week later they've changed to the Viking Raiders, which is slightly less horrible but brings back memories of the NFL during World War II when we had the Phil-Pitt Steagles.

The only solace fans can take is that Ivar & Erik won't be sunk on the main roster because they're known as the Viking Experience or the Viking Raiders or whatever else. They'll be sunk on the main roster because they're a tag team. And hey, it's not like they're the only tag team ever to have a crappy name. Here's five others!
5. Team Hell No (Daniel Bryan & Kane)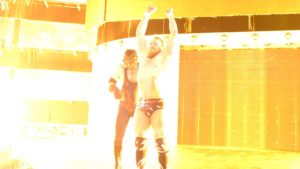 Don't get me wrong, I loved the dynamic between Bryan & Kane. If there are two wrestlers I would like to see/hear do a talk show, it would be the newly Trumpian Glen Jacobs & The New Daniel Bryan. They have amazing chemistry as a unit, though they couldn't be further apart as wrestlers or on the political spectrum.
The name though…the WWE Universe screwed this one up. Team Friendship was right there for the taking. It would have been the perfect name for Kane & Bryan based on the counseling they had gone through with Dr. Shelby. It was one of those names that would have been stupid and awesome at the same time. Instead, they went with the lazy mish-mash. Which made even less sense when they reunited years later with Bryan firmly in Yes Mode.
4. The Gangstanators (New Jack & John Kronus)
I am kinder to mish-mash names than most. I see a lot of hate out there for names like Jeri-Show, Jeri-Miz, Rated-RKO, Rybaxel and other names that wrestling writers obsessed with Brangelina gave tag teams. For me, the best part of Ryback & Curtis Axel as a tag team was their name.
A team that came along before Brangelina was a much worse example of this fad than anybody that came along after. Kronus was part of the Eliminators, and his partner Perry Saturn decided to get some work with WCW. New Jack was part of the Gangstas. I don't know what happened to his partner Mustafa, but nobody else seemed to care.
So New Jack & Kronus decided to team based off of mutual respect. Nothing wrong with that. The name was terrible though. If they had plans for this duo, they really should have come up with something new, instead of something that reminded us of two tag teams that we liked more.
---
Elisa looks great in her Chairshot gear.
You can, too!
Be like Elisa and get yours at:
https://www.prowrestlingtees.com/related/thechairshot.html
---
3. TM-61 (Nick Miller & Shane Thorne)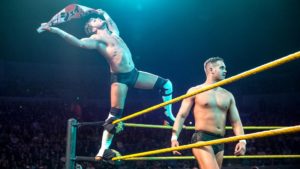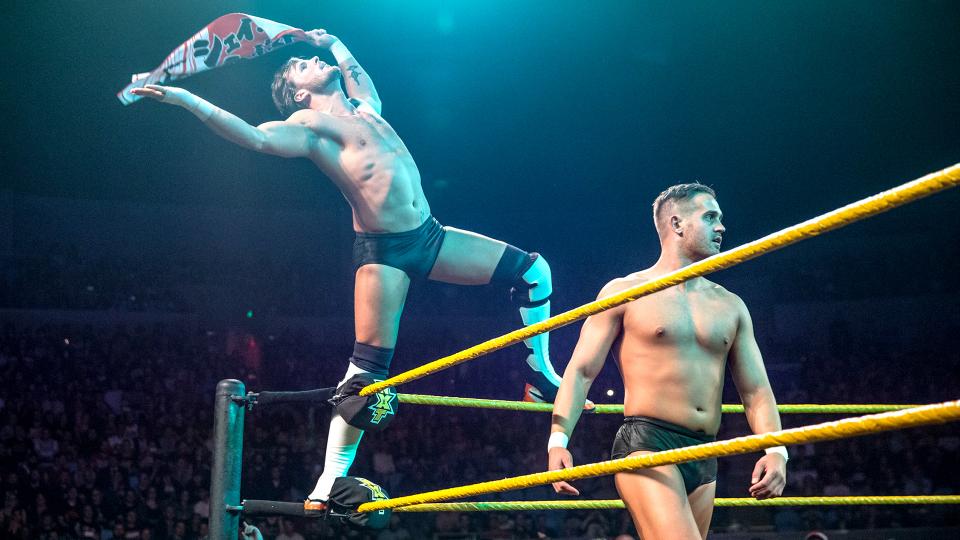 Miller & Thorne were known as The Mighty Don't Kneel, or TMDK for short, during their run throughout Australia, Japan & the American independent scene. WWE likes to change these things up, for obvious reason. So Shane Thorne got to keep his name, but Mikey Nicholls became Nick Miller, which gives us the TM part. 61 is the dialing code for Australia. So it's kind of clever.
Here's the hitch in the getty-up: No good tag team name needs this much of an explanation. You see Ax & Smash, and you understand why they're called Demolition. Bret Hart & Jim Neidhart walk out accompanied by Jimmy Hart, and The Hart Foundation sounds apt. Heck, Honky Tonk Man comes down with black-haired Greg Valentine and you get Rhythm & Blues right away. This thing…well, there's a reason they changed it to The Mighty once they turned heel.
2. The New (fill in the blank)
New anything is bad news. Especially in pro wrestling, with the exception of the original New World Order. Remember the New Blackjacks? The New Rockers? The New Midnight Express? If you're my age, you're probably trying to forget these teams, as they were nothing but a pale imitation of the original teams.
The New Blackjacks were Blackjack Bradshaw & Blackjack Windham. Marty Jannetty brought along his buddy Leif Cassidy to form the New Rockers. The New Midnight Express were Bodacious Bob & Bombastic Bart. I might be mixing those up, but I don't care enough to look it up. It was that bad. I'm pretty sure Ricky Morton & Robert Gibson have never retired because they're afraid somebody will try to make a New Rock N Roll Express.
People are learning, though. When Konnan put Santana & Ortiz together as a new tag team for him to manage in Impact Wrestling, he was smart enough not to call them The New LAX. They got to be LAX while Homicide & Hernandez had to be The OGz during their feud.
1. Air Devils (Fast Eddie & Matt Sydal)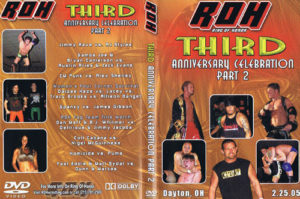 This may require some explanation. Matt Sydal was a young up & comer in the Midwest indies back in 2005. The boy had all the high-flying moves you could ask for, and a look that any babyface would love to have. He was ready to take ROH by storm, but he needed a partner! It seemed like it would be Joey Matthews for a minute, but Matthews had other business at hand with Johnny Nitro & Melina. Hardly an opportunity a wrestler would turn down. So Fast Eddie got the nod, as he'd had some ROH appearances in the past.
The ROH message board got the opportunity to vote on a name for Matt & Eddie, and I can't tell you what the other options were, but I can tell you what won. The Air Devils. See, daredevils, air devils, haw haw. A name so bad that the ROH commentators crapped on it during their debut match in Dayton, Ohio, which happened to be the very first ROH show I saw live. It was the Air Devils' first & last match together, as Fast Eddie turned on Matt Sydal and joined Prince Nana's Embassy.
Just a terrible piece of business, though it worked out in the long run for Sydal. He got over with ROH fans and had a pretty good run there. Fast Eddie…well, I'd be lying if I said I remembered a thing he did with the Embassy. When that faction won a Trios Tournament at another Dayton show I attended, they were represented by Alex Shelley, Jimmy Rave & Abyss. No Fast Eddie. He never saw his dismissal coming.
Did anybody else notice that fans chose two of these names? It goes to show that even if "The Viking Experience" is a terrible name, there's no guarantee that we would have done better.
(NOAH) WEEKLY NEWSLETTER VOL.43 ~ 14TH JULY 2019
Global Junior Tag League has started! Hisame let's us know what's going on in Pro Wrestling NOAH!

Global Junior Tag League has started! Hisame let's us know what's going on in Pro Wrestling NOAH!
CURRENT TOUR RECAP
After a long break in which it was thought that due to the silence coming from the roster, they had all gone on a short summer break, NOAH returned on the 12th July to hold a show in Tokorozawa.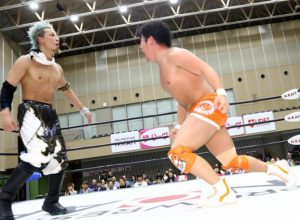 In Global Junior Tag League, YO-HEY defeated Junta Miyawaki (although he did praise him afterwards in a rambling promo), and Chris Ridgeway defeated fellow STINGER, Kotaro Suzuki by making him tap.
Minoru Tanaka vs Daisuke Harada for Global Junior League, was the main event of the evening, and what a match it was. They pulled everything out of every drawer they had, Tanaka worked on Harada's knee, while Harada worked on the neck. The match went to a thirty minute draw, and both spoke afterwards about it. Minoru Tanaka says that he won today, and he will win the league. He also mentioned that he wants to see more junior matches main event shows.
Daisuke Harada said that he would not let "that stranger" win, and he would challenge for the belt again, whether the fans liked it or not.
Takashi Sugiura and Hajime Ohara took on Masao Inoue and Kinya Okada, and there was the usual amusing Inoue\Sugiura interplay. Earlier in the evening, joining in with Marufuji not remembering Kenoh's name, and vice versa, Takashi Sugiura joined in, but changed it so that he couldn't remember Masao Inoue's name. Inoue is a sufferer of gout, and naturally Sugiura targeted his foot by keeping him in the ankle lock after Kinya Okada had tapped, and then when his arms were lifted in victory, he continued stamping on Inoue's foot.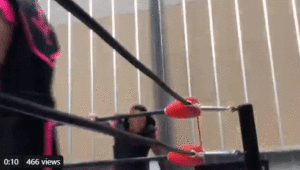 Speaking of Marufuji and Kenoh, Kenoh (when the team of Marufuji, Yoshinari Ogawa, Hiroshi Yamato and Keisuke Ishii took on Kongoh), timed it just right when Marufuji bounced into the ring, landed and turned so that he was there waiting for him, and they both got in each others face. Inamura was chopped to ribbons.
As Go Shiozaki was still absent (he will return to the ring on the 15th), Katsuhiko Nakajima came to the ring carrying both of the tag belts. As he said at the match signing which took place on the 13th June, he was preparing more for the GHC Heavyweight than the singles, and so he started the match off against Kaito Kiyomiya. However, it wasn't Nakajima who took the win, but Kaito Kiyomiya with the Tiger Suplex on Hi69.
EVENT RECAPS
Tokorozawa City Gymnasium, Sub Arena (12th July 2019)
Post match promos – 12th July 2019

Current Global Junior League Scores (as of July 14th 2019)
BLOCK A
Minoru Tanaka 5
Daisuke Harada 3
Yoshinari Ogawa 2
Tadasuke 2
YO-HEY 2
Junta Miyawaki 0
BLOCK B
HAYATA 4
Chris Ridgeway 4
Hajime Ohara 2
Hitoshi Kumano 2
Kotaro Suzuki 0
Hi69 0
NEWS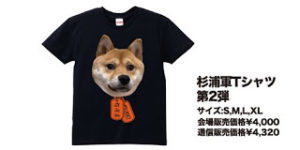 In keeping in the theme of using pets on merchandise (a silhouette of one of Hitoshi Kumano's little French Bulldog appeared on the back of one of his t-shirts, and Akitoshi Saito had a cat t-shirt) continued when NOAH put the head of Takashi Sugiura's beloved Shiba Inu on a t-shirt, complete with dog tags which read "company dog". Naturally, this was a shot at Kongoh (in specific Kenoh, as he is the only one who speaks), who are currently feuding with The Sugiura Army, and the use of the phrase "Company dog" (i.e. someone who does his masters bidding unquestionably, comes goes, fetches, wags tail etc).
The t-shirt will be released on the 15th July at Korakuen Hall, with mail order to follow (a white version is also available).
NAOMICHI MARUFUJI'S COMIC STRIP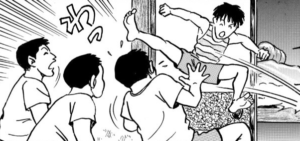 Naomichi Marufuji has started illustrating a comic for "Weekly Pro". The comic is a condensed version of his autobiography, "Heir To The Ark", and starts off with his childhood growing up in Saitama with three older brothers, and wrestling with them which inspired his love of the sport. The comic starts off with two of his brothers arguing about who they are going to be, then they tell little Marufuji that they feel sorry for him, as being the youngest and the smallest, he is going to get it from them (which he did in reality), and Marufuji fighting back by saying that Tiger Mask (Mitsuharu Misawa) is strong.
You can find an ongoing translation on my blog.
TAKAYAMANIA

The main event for TAKAYAMANIA EMPIRE 2 will be Hideki Suzuki and Minoru Suzuki vs Naomichi Marufuji and Masato Tanaka. Event will be held on Monday, August 26 2019 at Korakuen Hall.
Broadcast most likely will be through ABEMA (a Japanese PPV subscription channel, only available to those in Japan).
CURRENT CHAMPIONS
TOUR TIDBITS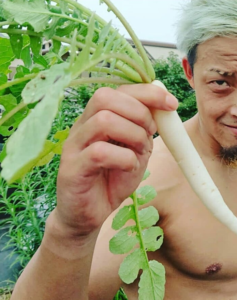 ~ HAYATA'S garden has produced Daikon. YO-HEY celebrated by putting it in his mouth.
~ NOAH held a joint fan birthday party for Kaito Kiyomiya and Junta Miyawaki. Miyawaki turned 22 in June, with Kiyomiya turning 23 this month.
~ Naomichi Marufuji says he has a new gown for Korakuen Hall on the 15th June
~ YO-HEY made a summer vacation to see his family in rural Yabu. One of his young nieces asked him if he was married to HAYATA.
BROADCASTS
NOAH's big Kawasaki Kultz event (and the GHC Heavyweight title, plus the final night of Global Junior League 2019) will air on the 2nd August on G+ at 12.30am JST
NOAH will be broadcast live on Sunday 4th August at 11.30am JST on G+
GIF OF THE WEEK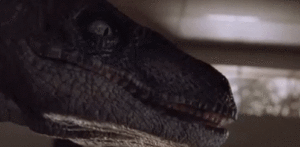 LINKS
GHC Heavyweight tag & single championship signing

Picture credit: Noah GHC, PKDK, YO-HEY
GIF credit: Noah GHC
Tiffany's Takes: Extreme Rules (7-14-19)
It's the last PPV before the SummerSlam ramp up! How did WWE handle it.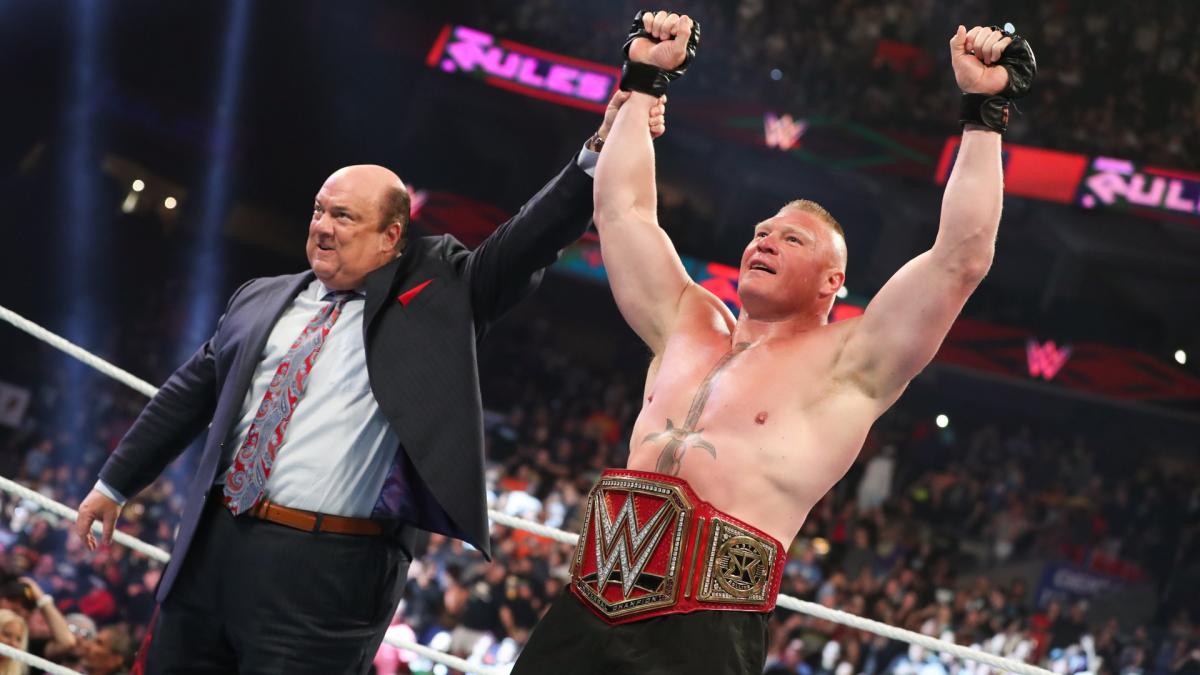 It's the last PPV before the SummerSlam ramp up! How did WWE handle it.
Okay, Baron Corbin and Lacey Evans look like idiots, Corbin especially. PLEASE let these feuds end tonight!
Finn Balor vs Shinsuke Nakamura was better than Tuesday's match on SmackDown, but I can't say it was so good that having it on the pre-show was the ultimate disgrace. Both men were definitely showing more fight than they have been in the past. Nakamura winning the IC belt was definitely a surprise, but I don't picture the reign lasting long, probably just until SummerSlam. This was probably more about justifying the match on the pre-show and setting up SummerSlam.
I don't like Drew Gulak, but I'm glad he got a great pop in his hometown. If your own hometown won't cheer for you, there's a problem. The match against Tony Nese was pretty good, even though I had no real interest in the outcome. Sorry, but they just seem very generic, even thought they're both incredible athletes. Gulak's win wasn't a surprise and they'll both move on to other opponents.
I'm not totally thrilled with Undertaker/Roman Reigns vs Shane McMahon/Drew McIntyre being the first match on the main card. To me, that's a huge match that should main event, which makes me think shenanigans will be going down in the main event. The match was okay, it wasn't a barnburner, but I think a barnburner would be a bit much to ask from Taker at this point. I found it odd that Reigns was the one selling the ass-kicking and not Taker, but I guess no one would buy Taker getting beat up. Elias interfering wasn't a surprise, the fact that Shane and his goons couldn't beat Taker and Reigns 3-on-2 was. Also, Taker being stunned that Reigns saved him from a Claymore Kick was great. RIP Corporation 2.0.
I love Seth Rollins and Becky Lynch as a team and as a couple, but I think we're all ready for them to be doing their own things again. They're super cute, I love watching them be cute together, but I'm ready for them to do their own things for SummerSlam.
I'm glad that the rivalry between the Usos and the Revival has moved away from sophomore pranks to serious business because these are two teams that can absolutely tear the house down . Revival managed to survive, but this feud will go to SummerSlam.
I'm going to be honest, this Aleister Black vs Cesaro match didn't fill me with joy. Cesaro being the one who knocked makes absolutely no sense and is a big let down. The match was great and both guys worked great together, but I can't get over the let down of how the build ended up being.
I REALLY hope Truth finds Maverick and gets the 24/7 title back, but also, loving a tease of Carmella getting more to do than saving Truth's butt. Still, what are the Street Profits doing at the show?
I was a little concerned when they announced that Bayley would be taking on Alexa Bliss and Nikki Cross because it seemed like WWE was dead set on getting Bliss a title reign, no matter what, but the match was really good and Bayley retained, which leaves an opening for someone to step up for SummerSlam. It'll probably be Charlotte, but it could be the other half of the Boss-Hug Connection. As for Bliss and Cross, they'll probably focus on building their feud for SummerSlam, hopefully.
So, the Braun Strowman/Bobby Lashley feud lumbered on in a Last Man Standing match. Okay, that's not fair. The match was actually really good, for once. Strowman and Lashley finally clicked and put on a match that suited both of them. The problem is that this doesn't solve the issues with giving them pushes: You can't justify constant Last Man Standing Matches for them, sooner or later they're going to have to wrestle a regular match and then the momentum they've built stops.
I legit hope Balor re-joins the club HE started, but for now, I'm loving AJ Styles and the Good Brothers teaming up.
With New Day being preoccupied with Kofi Kingston's title run and Usos being on RAW, the SmackDown Tag Division hasn't exactly been setting the world on fire, though that could also be the efforts of the Greenjerks (Daniel Bryan and Eric Rowan), however, this triple threat Tag Team Championship match was really good, thank god, and we have NEW SmackDown Tag Team Champions! New Day have gotten their sixth Tag Team Championship Reign, so now New Day hold two of the three Men's titles on SmackDown!
A couple of weeks ago, AJ Styles won the US Championship, only to have the win turned over on a technicality,so the dream match came to Extreme Rules and was easily Match of the Night! Ricochet retained his title on a technicality on RAW and likely would've tonight if not for the Good Brothers, who made sure Styles won the United States Championship for the third time. This feud will also likely go to SummerSlam, since there's not question Ricochet got robbed.
So the match between Kevin Owens and Dolph Ziggler that was supposed to happen on Tuesday was moved to Extreme Rules at the last minute and it was…quick. Honestly, they spent more time trash talking than wrestling and Ziggler was down after one Stunner. Thanks for coming, Dolph.
The feud between Samoa Joe and Kofi Kingston has been quick, but the match was really good, Kingston has been learning for his encounters with Joe and was able to avoid the Coquina Clutch and retained the WWE Championship. The door is wide open for SummerSlam!
Is it me, or is it not very ladylike to have the name of another woman's love interest across your butt, especially when you're married? Is it just me? So Lacey Evans, aka, Emmie Slattery, and Baron Corbin took on Becky Lynch and Seth Rollins in a winner take all Mixed Tag Match. Rollins and Lynch retained, even after an End of Days to Lynch looked like the end, but Mr. Money in the Bank cashed in and we have a new Universal Champion. For everyone who has bitched and complained about Rollins' reign as Universal Champion, I hope you're satisfied and won't complain when RAW's ratings suck because you couldn't be happy.
That's it for Tiffany's Takes!