Chairshot Wrestling News Shuffle: All Elite Edition! (5/30/2019)
Loads of AEW News On PAC, Jon Moxley, Joey Janela, and More!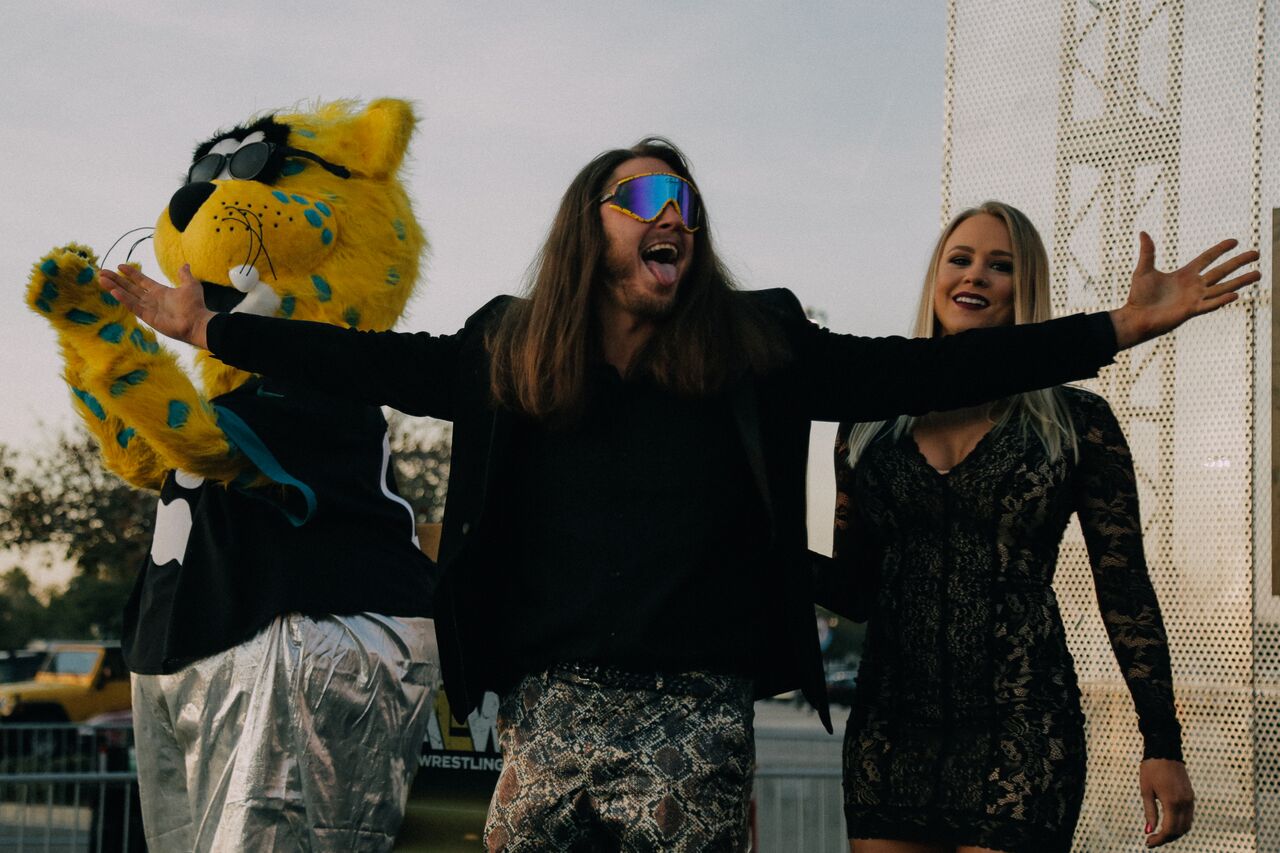 Loads of AEW News On PAC, Jon Moxley, Joey Janela, and More!


It's been a busy past few days filled with various AEW news involving Jon Moxley, All Out, PAC, and more.
Jon Moxley On Talk Is Jericho
Since leaving the WWE, Moxley has been very tight lipped and has not revealed his reasons for leaving the company. Many news sites have speculated that leaving was due to frustrations backstage with creative. Wednesday, a new episode of Talk Is Jericho was released in which Moxley and Jericho sit down and discuss his reasons for leaving WWE, which include frustrations with the creative direction of his character.
Jason's Take
The podcast is well worth a listen, if you haven't done so already. I would imagine there will be some heat backastage in WWE on both Jericho and Moxley, but not like that matters at this point. I won't spoil the podcast for you, but it was interesting to hear how happy Moxley currently is, and how he intended to leave WWE, regardless on whether or not he joined AEW. I wonder if it is a bit awkward for Renee Young still being in WWE?
First Opponent For Moxley Revealed
A few days ago, I discussed the video that was released teasing a potential Joey Janela/John Moxley feud. On Wednesday, AEW issued a Tweet announcing that Moxley would be taking on Janel at Fyter Fest on Saturday, June 29th.
#AEW x @CEOGaming #FyterFest Sat, June 29th #DaytonaBeach@JonMoxley vs @JANELABABY

Tickets go on sale tomorrow – Wednesday, May 29th 12 Noon Eastern https://t.co/Zenw0y7bFl pic.twitter.com/xnzMvEzUHk

— All Elite Wrestling (@AEWrestling) May 29, 2019
Jason's Take
As I said a few days ago, this match is very intriguing to me. Janela has the potential to be a star for AEW. Both characters have been a bit nuts throughout their careers. Considering that, it is very possible that anything could happen in this match.
PAC No Longer Advertised For Fyter Fest
Speaking of Fyter Fest, it appears that PAC is not longer being advertised for the event, and his likeness has been pulled from all promotional materials. As many of you know, PAC was originally scheduled to take on Hangman Page at Double or Nothing, but due to creative differences, the match took place a week earlier and was released on AEW's YouTube channel.
Jason's Take
Is it safe to assume that PAC is no longer going to be involved with AEW ? When it was announced that the match with Page was no longer occurring, I discussed the possibility of PAC being difficult to work with, as there have been rumors in the past regarding his attitude and doing business. Could that potentially be the issue here ?
News On Sami Zayn's AEW Refrence On RAW
Many of you that watched RAW pointed out on the Chairshot Facebook page that Sami Zayn made an AEW reference during his Electric Chair segment with Corey Graves. There appears to be conflicting reports to as if this was scripted to be a part of the segment, or if it was a case of Zayn going off script. Both Dave Meltzer and PWInsider have reported that the reference was scripted, but Bryan Alvarez is reporting that it was not part of the script. The AEW reference was removed from the segment uploaded to WWE's YouTube channel.
Jason's Take
Regardless of whether it was scripted or not, AEW benefits from the free promotion. If this is a case of Zayn going off script, I would imagine he has heat backstage. If this is a case of Vince McMahon trying to be cute, it could potentially backfire on him. During the early stages of the Monday Night Wars, WWE didn't acknowledge that WCW existed. And why would they ? They were a competitor. It will be interesting to see what happens in the coming months if WWE continues to acknowledge AEW on weekly TV.