MadMan: She's Handing Out Blues Better Than A Namesake Will
Madman decided to follow his blue dragon back towards the titans! Let's see what black magic he weaves in this edition.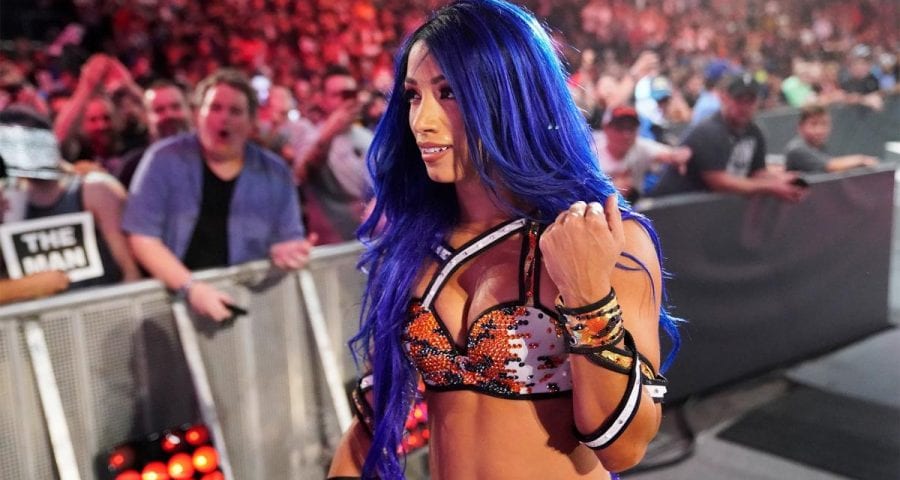 Madman decided to follow his blue dragon back towards the titans! Let's see what black magic he weaves in this edition.
I may not be in regular rotation, but when they give me a chair, I swing for my fences. As a decades-long consumer of the art, I don't have many left. The only Home Runs WWE has placed within my scope, can be found in Women's Division on both Monday Night Raw & SmackDown Live.
The year I began watching wrestling, some very interesting circumstances took place surrounding cable television. WTBS; (Atlanta), WAS the home of The NWA's Jim Crockett Promotions. At least until "Black Saturday," which ultimately saw Vinnie Jr. Hijack the famous 6:05 time slot. This nearly cause riots among cable viewers opposed to McMahon's product and presentation.
Though the million dollar ransom The Crocketts paid to get their flagship spot back on the dial gave the head of Titan Sports the backbone to finance WrestleMania, which helped to wreck most of the territories. Hell, it can be argued somewhat convincingly upon its 30th Anniversary, Vince himself ruined his biggest display's pristine intentions for two consecutive years with Lesnar beating the streak instead of Bray Wyatt; and, Sting losing his ONLY Mania match because someone else had the right bride on their marriage license.
Despite the objections of both smarks and sheep in certain cases, we must respect the history of this pop culture institution. IF WrestleMania is Woodstock, it is only appropriate that Tito Santana opened the show with a victory!
In recent years, there has been only one person on The Main Roster who has matched the swag of Santana's initial accomplishment without even trying, and she wrestled in the last Mania Match I cared about. Finally got tired of giving fans The Blues. She's ready to deal some out in the form of steel chairs and God knows what else.
"Cut Her talent LOOSE!" We kept screaming. "A REAL run with Gold, PLEASE?" Like a kid aching just before Christmas. As with Solis, she was a true pro, until the strangest thing I've ever seen in the modern art form washed over us.
Fans and insiders alike FORGOT about Social Media! Don't get me wrong, it's still here. Can't get away from it. Hell, I'm doing a roll-in on the internet right now! If you've been fans of us long enough, you'll realize that last sentence was not a botch! Seriously, this thing felt like the territories back in the day. No one knew a damn thing! Even some of those paid to know were flipping a coin every five minutes. Thanks for the constant stress, you ancient prick!
Come on folks. If you know my current wrestling HEART at all, you KNEW the last Chair Shot on her return was coming from her Super Mark in Middle America! When older dudes at this circus describe what true fandom is like; they'll often say: "That's bulls***, that's bulls***, that's bulls***, BUT THAT'S REAL!"
For her boatloads of fans and the woman herself, Christmas is here! The Stamford's latest Blues enthusiast is very real, And WWE's Black Magic Woman IS BACK! Line 'em up. they're all falling. Charlotte & Ronda too. To The Man and those in charge of her Twitter Account, thanks for keeping the possibility top of mind when things first got weird. We never gave up, but you will! MISSED YOU LADY BANKS!