Tiffany's Takes: NXT UK (7-31-19)
Who will be the next to stand up to Imperium?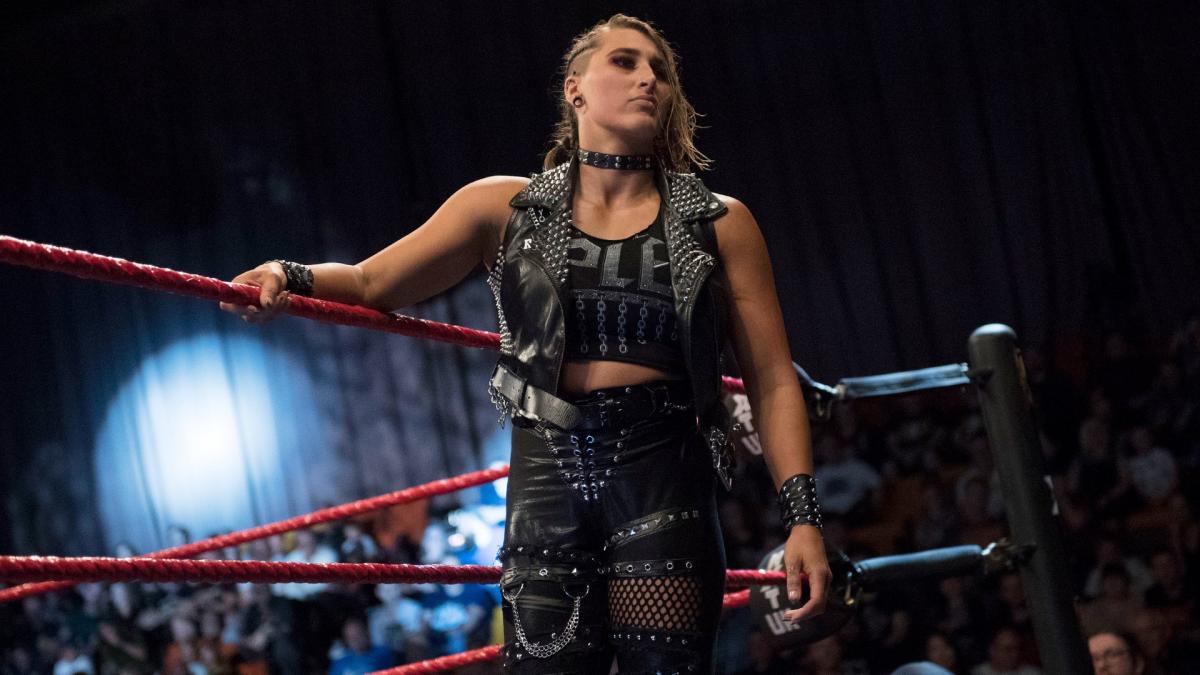 Who will be the next to stand up to Imperium?
Well, the history lesson storyline is still ongoing, but yay for Tyler Bate's return and putting Imperium in their places! I'm a little ambivalent about Bate getting a title shot just for returning to work, but I guess since he's the only member of British Strong Style there, it'll have to do, but I'm still a little 'eh' about it.
I give Pretty Deadly a lot of props for their team name, but it was going to take more than a cool name to get past Gallus and Gallus squashed them like bugs. Since Trent Seven and Tyler Bate are out or busy, giving Gallus a shot at Grizzled Young Veterans would be a great idea for TakeOver, but we'll have to see.
Jordan Devlin's back! We haven't seen much of the Irish Ace since Mark Andrews won the #1 Contendership tournament! If you've been following my coverage of NXT UK, you know I'm a big Jordan Devlin fan and I'm totally on his side. He never got a rematch after he was robbed of a straight title shot against WALTER because NXT officials wanted to protect WALTER vs Dunne. I'm also glad Devlin's back in the main event, but I wish it was against WALTER for a title shot and not Alexander Wolfe.
I like that Dave Mastiff lets his matches do his talking for him and I seriously want to see him vs Joe Coffey at TakeOver. Also, when does Mastiff get a title shot of his own? He's never been defeated except in ONE tag match since the debut of NXT UK.
Well, Rhea Ripley is back and RIP to the girl she absolutely DESTROYED in her first match since losing to Piper Niven, I want to hope she and Niven will have another go, but who knows, I don't want that match to be a one off.
I'm going to be honest, Toni Storm vs Kay Lee Ray is making me a little nervous. It's being built as such a HUGE clash, I'm a little scared it won't live up to hype. I do love the fire coming from both women though, the Women's Division. I also love the storyline about them being friends but KLR changed, it makes it seem more than being about the title.
The Headmaster from Hell, Eddie Dennis is back! The news about his left pec sucks because it definitely looks painful. Also, even though I KNOW he's a heel, I loved his standing up for wrestling, right up until he blamed the fans because they booed him. Sorry, dude, you lost me. I don't owe you a cheer because you chose to get into this line of work, earn my respect first.
I enjoyed Devlin vs Wolfe, even know that Devlin was likely going to lose since Bate is getting a title shot. Devlin made ANOTHER case on why he should be the top champion, not just a mid-carder. The crowd has certainly come around to Devlin, even if was just because they hated Wolfe more. I really hope Devlin gets another run at the title, he's easily one of the best talents on the roster in terms of in-ring and promo. Get with it, WWE!
I love Tyler Bate's fire, but I'm still a little 'eh' on him getting a title shot. I'll save my full judgement for Cardiff.
That's it for Tiffany's NXT UK Takes! Stay tuned for NXT OG!