Matt's NJPW Royal Quest (8/31/19) Review
Matt Davis checks in with his review of New Japan's Royal Quest from the UK featuring Okada vs. Suzuki and more!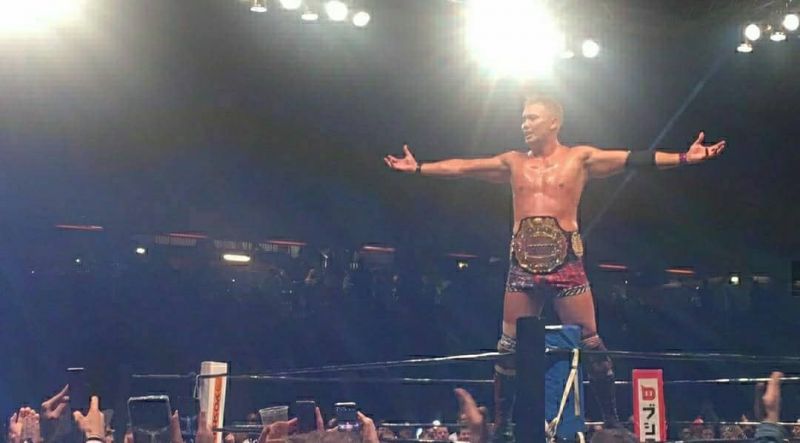 Matt Davis checks in with his review of New Japan's Royal Quest from the UK featuring Okada vs. Suzuki and more!
Ryusuke Taguchi, Shota Umino, & Ren Narita vs Rocky Romero and Roppongi 3K (SHO & YOH)
Stream went down as the bell rang, back in with no commentary. SHO and Shota Umino start off. Hammerlock into a headscissors and a square off into a cheer. Crowd starts chanting for Shota, and then it errupts as all six men get involved. Rocky Romero ends up standing tall. More signal disruptions, we are back to a near fall as Umino kicks out of YOH's offense. Romero in, hard kick to the chest, Umino blocks a suplex. Romero calls for a brainbuster but Umino reverses to huge cheers! Tag to Taguchi! B-Triggers for everyone! Suicide dive! Diving reverse back attack by Taguchi gets two. Stream down again. Back with a collision between Taguchi and Romero and they both make tags. Narita drops YOH. The Young Lions with double splashes, overhead suplex by Ren Narita gets two!
Ren Narita with a spinning sharpshooter but YOH gets to the ropes. Superkick by SHO who isn't the legal man Romero drops Umino, Taguchi drops Romero. Double team by SHO and YOH. Stream down again! Back to Ren Narita on the back, sunsetflip gets two by Narita! HARD LARIAT BY YOH! Waistlock into a stalling bridging german suplex and Umino breaks it up. YOH drops Narita across his knees for a three count!
Winners: Rocky Romero & Roppongi 3K (SHO & YOH)
Rating: *
Thoughts: I have no idea how long this went due to the interruptions. I almost gave it a N/A rating but I feel I saw enough to enjoy it. There wasn't any commentary the entire match, but the fans let us know they loved Shota Umino. He's a huge star in the making here. Stay tuned for this guy. Fun six man tag, but it was marred with awful interruptions and technical problems.
Kota Ibushi & Juice Robinson vs Yujiro Takahashi & HIKULEO
The winner of the G1 Climax Kota Ibushi makes an appearance on this show teaming up with the former two time IWGP US Champion Juice Robinson. Bullet Club makes their way out first. The Toyko Pimp, Yujiro Takahashi has been a member of Bullet Club a long time, but, this team is scraping the bottom of the group. This team is below the team of Bad Luck Fale and Chase Owens when it comes to probability of winning, which is near zero. Juice and Kota come out together to a huge ovation.
Kota and HIKULEO start us off, commentary has returned for this match. I don't expect this to go long. HIKULEO dodges Kota and knocks Juice off the apron, Takahashi drops Kota as HIKULEO mocks the crowd and his opponent. Quick dropkick by Ibushi ends the talking, tag to Juice, Juice explodes and knocks the Pimp off the apron. Double splashes by the good guys, cannonball connects! Takahashi trips Juice off the apron and HIKULEO drops Kota Ibushi. Signal down again. Legdrop by HIKULEO gets a two count. More commentary problems as the audio goes in and own. HIKULEO drops Ibushi with a hard chop in the corner and tags in Takahashi. Snapmare into a legdrop for a two count by Takahashi. Another two count trying to keep Ibushi on the mat.
Hard whip to the coner, stream out again. Juice in with Takahashi as we're back. Clothesline drops Takahashi! Slingshot plancha and Juice is rolling! Top rope attack misses, but the spinebuster connects! Takahashi with a hard boot and sweeps Juice. Dropkick to the head, fisherman suplex gets a two count! Juice counters Pimp Juice into a Juicebox! I love wrestling! Tags, HIKULEO crushes Kota with a powerslam. Kevin tells us HIKULEO is a future champion as Ibushi lights him up. Stream down. Back to both men down. Ibushi signals for Kamigoye but it's countered. Pin, and Juice breaks with a cannonball. Takahashi with a reverse DDT, Ibushi drops both men with double backflip kicks! Ibushi reverses the uranagi into a sunsetflip for two. BOMA YE! KAMIGOYE! That's it in under 10 minutes.
Winners: Kota Ibushi & Juice Robinson
Rating: **
Thoughts: Nothing more than mid card filler, time killer. Kota looked strong after his G1 win, we were reminded that Juice Robinson beat Moxley on the last night of the G1, due a rematch down the line. Good showcase for HIKULEO's strength, but otherwise not much to this.
Will Ospreay & Robbie Eagles vs Taiji Ishimori & El Phantasmo
This could steal the show! We are in The Aerial Assassin's hometown! The Bullet Club's Jr Tag Team Champions out first, we are told that El Phantasmo is the reigning the RevPro British Cruiserweight Champion, won the British J Cup last year and just recently won the NJPW Super J Cup tournament last week. They are in their first reign as Jr Tag Champions, but, this is a non-title match. This match features some of, if not the best junior heavyweights in wrestling today. The IWGP Jr Heavyweight Champion is out second with Robbie Eagles to a huge ovation for the hometown boy! We are told that Eagles left the Bullet Club during the Australian tour and joined CHAOS.
Bullet Club attacks from behind after introductions. Fast action starts us off, Ospreay and Eagles in matching gear, Ospreay fakes a splash, but Eagles doesn't fake and dives over the top rope splashing onto both opponents! Lightning fast double team moves. Hard to even keep up. Stream freezes and we are back to Eagles dropping ELP with knees and kicks to the chest. Ishimori in, knocks Ospreay off and Phantasmo lays into Eagles in the corner. ELP misses a huge chop and Eagles unloads! Eagles misses a clothesline, ELP with a back flip out of the corner, springboard crossbody, springboard moonsault gets a two count! Tag to Ishmori as the former Jr Heavyweight Champion chops Eagles to the mat as the crowd "ooooohs". The speed of these guys is nuts. Ishimori nails a Bombs Away and gets a nearfall.
Stream down and we are back to Eagles in the tree of woe, and both members of the Bullet Club with boots. ELP blocks the Turbo Backpack, Eagles sweeps the leg and gets a hard kick as both men are down! Fans waiting for ther tag and WILL OSPREAY IN! He clears the ring! 619 to ELP! Springboard Moonsault to the outside knocking Ishimori down, Pip Pip Cheerio connects for a near fall. Loud loud crowd as they chant "OLE OLE OLE OLE OLE"
Ospreay tries the Stormbreaker but ELP blocks. Phantasmo blocks a spriongboard handflip into a reverse firemans carry. Stream freezes and we are back with both men down and loud cheers. Tag to their parners, as Robbie Eagles pounds on Ishimori but Ishimori with a quick elbow to reverse momentum. Springboard dropkick to the knee! Eagles looking for the Ron Miller Special but Ishimori blocks, handspring backflip kick drops Eagles. Enzuguiri to the back, and Eagles caught in the ropes. Sliding german suplex as Ishimori dives underneath him to the outside, snapping his Robbie Eagles in half! Ow!
Bullet Club in control, stream down again. This is awful. We are back to see Ishimori holding Eagles exposed for a moonsault by El Phantasmo, but Ospreay breaks the pin. Eagles blocks and they exchange reversals, into the Turbo Backpack! Nearfall! Tag to Ospreay! Codebreaker by Eagles, superkick to the back of the head by Ospreay! Double teams now by the Brits as Ospreay launches Eagles into the air with a reverse DDT, OS CUTTER! Ospreay and Eagles on top with Ishimori, DOUBLE AVALANCHE SPANISH FLY ENDS IT! I've never seen that before! Went about 10 minutes counting the stream problems. Maybe 12, but I'm not sure.
After the match, Will Ospreay challenges the champs to a match for the titles since they beat the champs in a non-title match! Huge challenge!
Winners: Will Ospreay & Robbie Eagles
Rating: ***
Thoughts: An incredible fast paced match between four men who own the sky, but the excitement was ruined by this awful stream. I wanted to enjoy it but I could never get into it, because every high spot or exciting exchanged was killed by the horrible stream. From what I saw this was great and ended with an incredible move.
Tetsuya Naito & SANADA vs Jay White & Chase Owens
The Switchblade and Chase Owens make their entrance first. I miss the classic Bullet Club theme. Jay White's theme annoys me. We are told that Jay White made a statement on the last night of the Super J Cup when he pinned BUSHI in a tag match involving Naito. We are told that White wants to pin Naito tonight to earn a shot at the IWGP IC Championship. SANADA out first to cheers. We are reminded that SANADA finally defeated Kazuchika Okada for the first time in his career in the G1. Crowd starts to clap and chant for his partner as Naito makes his out onto the stage to a huge cheer! Stream interrupts my favorite entrance in wrestling. The Tranquilo One getting a huge ovation as they chant his name.
Naito takes his time getting in the ring to the displeasure of Chase Owens. Naito tells Jay White to calm down, which is hilarious because Jay White always wants to control the pace and slow things down himself. Naito gets in the ring as his name is announced to a huge cheer. Naito taking time to undress himself. Chase Owens tapping an invisible watch on his wrist. Naito continues to slowly undress to huge cheers after every article of clothing. The pants go flying to cheers. Ding!
Naito and Jay White start us off, interesting start. Naito dodges a tie up and paces around Jay White who is beside himself. They go to tie up and the stream down again. Jay tags out. Chase Owens tells Naito to tag in SANADA. The crowd starts to chant for SANADA. Chase Owens mocks SANADA but SANADA escapes a grapple with athletic flips, they both have an athletic counter exchange to cheers. Owens offers a handshake, tries a boot, and SANADA with a Paradise Lock as the stream freezes. Owens blocks and tries his own Paradise Lock. Owens tries a dropkick but SANADA gets up, as Owens didn't get the lock in correctly. SANADA tries his own again, but Jay White from behind. White attacks Naito off the apron and goes after his adversary on the outside. Owens and SANADA spill to the opposite side as Owens crushes SANADA into the apron and Jay White starts choking Naito with his own tshirt. Back inside, Owens slows the pack with a backbreaker and tags in Jay White to boos.
Fast elbow into a two count by Jay White. Gedo yells that the count was too slow. Chops by the Switchblade. Jay White spits towards Naito on the outside and tags in Owens. For the fourteenth time, the stream goes down and back to SANADA dropping Chase Owens with a dropkick. Tries a tag, but Jay White in and blocks, mocking Naito with his own Tranquilo pose. SANADA reverses a suplex and gets a tag. Naito drops both men, headscissors, elbow, dropkick to the back and Jay White rolls outside. TRANQUILO! Naito in the head of Jay White.
Back in, Naito in control. Naito spits at Jay White, rope assisted neckbreaker across the knee, another neckbreaker for two by the IC Champion! Jay White blocks Gloria. Stream down again. Back with both men down. Jay elbows SANADA off the apron. Running uppercut, nails the Blade Buster and Naito kicks out at two! Stream down again. This is unbelievable. Keep getting errors by FITE, so it's not my connection. We are an hour into the show and this keeps happening! Longest interruption so far, this one lasting a full minute.
We are back to Chase Owens and SANADA. SANADA blocks a sunsetflip into a Paradise Lock . SANADA says he can't hear the fans, as they start to rumble. Dropkick! Upstairs, Chase Owens drops SANADA with a snapmare stunner off the top which gets a nearfall! Jay White in and both men splash SANADA in the corner, neckbreaker, shining wizard by Chase Owens. Naito breaks the pin, and Jay White and Naito spill to the outside and brawl. SANADA reverses into a Skull End which Owens reverses into a small package for two! Owens in control. Tries for the Package Piledriver but SANADA dumps him. SKULL END! Spinning around…. Hooks are in! Chase Owens submits around the 15 minute mark.
Winners: Tetsuya Naito & SANADA
Rating: ***
Thoughts: This match was more story than in-ring action. Two smaller feuds colliding in a tag match. Chase Owens felt very out of place here, in a ring with three main eventers. Chase Owens is a great midcard talent, but he was here to take the fall. This match was interrupted multiple times, for a full minute at one point. Again, what I saw was fun. There was no way to gain traction with so many breaks.
Aussie Open (Kyle Fletcher & Mark Davis) vs Guerrillas Of Destiny (Tama Tonga & Tanga Loa) (c)
IWGP Tag Team Championships
Aussie Open won a tournament to get this opportunity just last night. Great reaction for the challengers here as they take on the five time IWGP heavyweight tag champions. The current 85th champions have reigned for a combined 462 days which is the 7th best mark by a team in NJPW history. Being escorted by Jado and his kendo stick, the GOD make their way out second.
Great dueling chants by the crowd as we start off. The Tongans talking crap to their opponents, mouthing off. Crowd hasn't stopped. GOD attack their opponents from behind as they brawl the young Aussies into the corners. Double whip reversed into corner splashes by Fletcher and Davis, GOD try to reverse a double whip but get double clotheslines! Double chop/slap knocks Loa down for a two count early. Tag and double flapjack, pin and Tanga Loa kicks out again. Kevin Kelly says something dumb "This is a marathon not a sprint"… well how does he know that? Flash pins happen all the time in New Japan! Jado with the kendo stick, clothesline by Tanga Loa! Bang! The OG Tama Tonga in now.
Huge explosive body splash in the corner drops Fletcher and Tama beats him down, isolating him, Tama dropkicks Mark Davis off the apron and tags in Loa. Double team move, neckbreaker and a legdrop gets a two count. Nearfalls early and often here. Kyle Fletcher fighting back –SPEAR BY TANGA LOA! We are reminded that Loa is a former defensive end in college football and that was very clear there. Stalling vertical suplex draining the blood into Kyle Fletcher's face, before turning it into a jackhammer. Spear and Jackhammer….hmmm… two count! Scoop slam, quick tag and slingshot splash by Tonga. Complete control and isolation by the GOD.
Tag and slingshot body splash by Tanga Loa into a two count! Fletcher tries a tag but Tanga cuts him off. Tanga Loa misses a legdrop! An exhausted Kyle Fletcher can't make the tag as Tama Tonga cuts him off from a tag. Tama taunts Mark Davis, Fletcher with a superkick! Back body drop to Tama! Hot tag! Mark Davis in, runs through both Guerrillas! But he misses a strike into a double team. Off the ropes, double clothesline by Mark Davis drops the champs! They roll to the outside to regroup, but Kyle Fletcher with a slingshot dive onto both men! Double team into the spinning cutter. Tanga Loa breaks the pin! Superkick by Kyle Fletcher! WOW! Double underhook into a sitout powerslam double team! Innovative! Two count! Jado tries to hit Mark Davis with the kendo stick and Mark Davis absorbs it runs to the outside, back inside a Tama Twist drops Kyle Fletcher. Diving headbutt by Tanga Loa, Frog Splash by Tama! TWO AND A HALF! SO CLOSE! FANS ON THEIR FEET! Kyle Fletcher blocks the Super Powerbomb, Mark Davis Avalanche Spanish Fly to Tama off the top! Mark Davis drops Jado off the apron! SUICIDE SENTON TO THE OUTSIDE drops Tanga! Double team assault in the corner as the crowd is waiting for new tag champs. Fidget Spinner countered into the Gun Stun to Fletcher! German suplex by Tanga Loa to Mark Davis! FIGHTING SPIRIT! Mark Davis up! Tanga Loa crushes Davis with a piledriver! SUPER POWERBOMB! No doubt. Champs retain in 11 awesome minutes.
Winners: Guerrillas of Destiny
Rating: ***1/2
Thoughts: Crowd loved Aussie Open. Match has a great start with the GOD isolating Kyle Fletcher. The hot tag wasn't as hot as I thought it would be. But the second half of the match was great with the crowd on their feet the entire time, as big moves were hit and countered, getting razor close near falls. That double underhook into a sitout powerslam double team was lightning quick and I thought it was over. Big time effort by Aussie Open. Hopefully they get more chances in New Japan. Great showing by a team who had less than one day to prepare.
NEVER Openweight Championship – KENTA vs Tomohiro Ishiio (c)
Early on the crowd chants "fuck em Ishii, fuck em up". Both of them lock up early, jockeying for position. Slow start. They start exchanging blows, Ishii runs through KENTA and shoulder tackles him before chops in the corners. Whip to the corner, KENTA blocked, flipping neckbreaker across the rope, flying clothesline by KENTA puts him in control. Hard chest kicks in the corner and a choke across the bottom rope draws boos. Back elbow gets a nearfall and the crowd breaks into a "Fuck You KENTA" Chant. Headbutts to the gut by the champion but KENTA brushes him away followed by a hard kick.
Snapmare by KENTA followed by knee drops to the face and a disrespectful mule kick draws more loud boos. Slow neckbreaker into a nearfall. KENTA brow beating Ishii telling him to get up. Ishii absorbs a soccer kick and gets to a vertical base, more kicks and Ishii wants more! POWERSLAM by the Stone Pitbull and both men are down. Ishii in the corner, flurry of chops and elbows, Ishii beating respect into KENTA, over ten times. Ishii chases the referee into the opposite corner like an unleashed dog. KENTA tried the power game but Ishii is too much with a running body attack. KENTA up, slap! Palm strikes and elbows. They're trading forearms and elbows over and over to cheers. Ishii stumbles first. Ishii responds with his own elbows and forearms. Lariat by KENTA! Both men down.
KENTA springboard dropkick, followed by the running kick in the corner and the running shotgun dropkick! Vintage KENTA! Crowd booing loudly. To the top, KENTA tried a Double Stomp and Ishii rolls away. Enzuguiri in the corner misses by Ishii and KENTA kicks Ishii to the ring apron. Rope assisted spike DDT by the challenger! Ishii's head spiked into the mat. Chest kicks by KENTA drops Ishii to the mat. Running boot, another, Ishii stumbles. German suplex by KENTA, Ishii up, German of his own! Headbutt by Ishii drops KENTA! His eyes are dazed and fogged. Multiple headbutts by Ishii, KENTA with a desperation boot to block, lariat by Ishii! KENTA with a meek slap; misses a roundhouse kick and Ishii drops KENTA again. Commentators remark how much slower KENTA is. KENTA can't defend himself from the slaps from Ishii. Ishii tried a lariat but KENTA with a lariat of his own!
KENTA to the top rope… DOUBLE STOMP CONNECTS! KENTA hooks the leg and Ishii kicks out at two! KENTA signals for the Go To Sleep as the crowd now chants for both men. Ishii reverses the GTS, they exchange suplex attempts, KENTA falls out of a suplex and it looks ugly. Ishii brow beats KENTA now. KENTA flips him off. Ishii sits himself on the mat cross legged, Ishii joins him, as they both exchange slaps seeing who can absorb the most damage to rousing cheers at the 15 minute mark.
KENTA with a rear naked choke, trying to drain the life from the NEVER Openweight Champion, Ishii blocks the PK! Ishii with chest slaps! KENTA fights back but Ishii with hard forearms! Running lariat by Ishii gets two! Here comes the Guerillas of Destiny as Ishii tried a Brainbuster. The GOD try to double team Ishii but Ishii dispatches the interference. Referee got bumped in the middle. VERTICAL DROP BRAINBUSTER — referee pulled out of the ring at 2! Ishii fights out of Guerilla Warfare. Running Powerslam by Tanga Loa. Magic Killer by GOD. Tama drags KENTA on top, they pull the referee in…. one….. two…. NO! ISHII KICKS OUT! Crowd chanting for Ishii. Rear naked choke by KENTA but Ishii fights out. Palm strikes by KENTA, headbutt by Ishii! Right jab drops KENTA to his knees! KENTA with a hard palm strike! KENTA gets two! Close! KENTA says it's time for Go To Sleep. It connects and we have a brand new NEVER Openweight Champion in London. KENTA silences the doubters as he holds his first gold in New Japan at 20 minutes.
Winner: KENTA
Rating: **1/2
Thoughts: The match did what it was supposed to, but I have to question the results of this. KENTA didn't need the title. Crowds have been luke warm on him since his debut in NJPW. They turned him at the G1 Finals, and KENTA cheated here to win. Also brings into question what happens to Shingo Takagi and Taichi's pinfalls over Ishii in the G1. The match itself was entertaining but very methodical. KENTA learned how to wrestle repetitive matches in his time overseas and it's just a boring move by move pace. I hate interference and overbooked finishes, especially when they lead to title changes. (Edit: Reports say KENTA was legitimately concussed and that's why the finish was what it was and KENTA had nothing to do for the last ten minutes)
RevPro British Heavyweight Championship – Hiroshi Tanahashi vs Zack Sabre Jr (c)
The Ace of New Japan, Hiroshi Tanahashi comes out first. We are told that Tanahashi comes in flying halfway across the world to challenge for the title. We are told Tanahashi appreciates British wrestling, having studied many british pioneers, and he respects Zack Sabre Jr. We are told that Tanahashi challenged Sabre Jr for this very championship in April in New York City, and not only did Sabre retain, he hurt Tanahashi and had to have his elbow surgically repaired, returning before the G1. The champion is out next, wearing all white. Sabre get huge cheers in his hometown, as the crowd echoes his name during the intro. Fans chant and sing for their hometown champion.
Sabre avoids Tanahashi grapples, the crowd has been singing the entire time. I love London. They exchange grapples and amateur exchanges and break to cheers. We are told that this is their seventh singles match in Japan, having split 3-3. Sabre reverses an armwringer into a double clutch choke. Tanahashi flips out and drops Sabre in the same hold. Sabre reverses, but Tanahashi drops him into it again. Sabre escapes like Houdini. We saw that in the G1 against SANADA. They square away again and Sabre tries a wristlock but Tanahashi wrestles out.
Side headlock by the champion into a top wrist lock but Tanahashi counters and bridges Sabre down. Sabre sweeps Tanahashi to the mat into a knee bar, but Tanahashi reverses into a heel lock. Fans chant for Red Shoes, and he waves and bows to cheers. They continue to reverse on the mat, Tanahashi with a kneebar, but Sabre blocks. Tanahashi wraps up Sabre's legs Tanahashi into a bridging leglock. Sabre counters with a bridge of his own. Sabre gets to the ropes, very rare for someone to best Sabre on the mat.
Crowd starts chanting "TANAHASHI" and "LETS GO ZACK". Tanahashi with a scoop slam, somersault senton misses. Sabre targets the injured elbow! Knees across the elbow! Stomp the tricep! (Stream is skipping) We are back to Sabre kicking Tanahashi in the face, but th Ace up with forearms, Sabre with an armbreaker across the shoulder! Wristlock into an armwringer, Tana with a headbutt and a forearm. Tanahashi blocks a corner attack, running uppercut by Sabre! Tanahashi shoves Sabre and gets in his face telling him to bring it. Whip into the corner and another uppercut! Tanahashi with a dropkick to the knee!
Tanahashi reverses whips, dropkick into the corner! Commentators question if Tanahashi is 100% after the surgery in April, after a poor showing in the G1. Sabre with an octopus hold! Tanahashi fights out. Stream froze, back with sunsetflips by both men! Sabre twists Tanahashi's neck! Tanahashi blocks the PK, Dragonscrew legwhip! Texas cloverleaf attempted, and Sabre reverses into an armbar! Tanahashi blocks and rolls out into a coverleaf again. SMALL PACKAGE BY SABRE! Two count! Sabre misses a jab, Tana with a jab! Tana blocks a full nelson, reverses, Sabre reverses, octopus stretch! Sabre is trying to rip Tanahashi's arm off! Sabre tries to drop Tanahashi, but Tana's knee buckles and he flips into the ropes for a rope break. Tana blocks the Zack Driver. Pele kick to the arm! PK! Sabre triumphantly paces around the ring! Crowd is now split, cheering and booing him.
Tanahashi reverses the Driver into the Twist and Shout! Slingblade! Two count! The Ace to the top rope,…. High Fly Flow and Sabre gets the knees up into the triangle in the middle of the ring! Tanahashi with pure power and powers out, Sabre reverses into an armbar! Tanahashi reverses into a european legroll for two! Both men exchange uppercuts! Sabre says give me more! They exchange blows. Fans now chanting "Go Ace Go Ace". Slingblade! Bridging dragon suplex gets two and a half! Sabre kicks out! Tanahashi to the top rope, High Fly Flow! TANAHASHI GETS THE THREE COUNT! We have a new RevPro British Heavyweight Champion! Hiroshi Tanahashi has pinned Zack Sabre Jr in London! 17 minutes.
Winner: Hiroshi Tanahashi
Rating: ***1/2
Thoughts: Some people are going to love this a lot more than me. This was a great wrestling match with beautiful counters and reversals, but it just seemed to drag on longer than it needed to. I really loved their G1 match, only ran 14 minutes and it was saturated with dense wrestling. Even though this was only 3 minutes longer, it felt twice as long. I hate Tanahashi's offense lately. Since winning G1 last year, his matches have seemed to fall into almost predictable fashions. Slingblade, dragon suplex, miss a High Fly Flow, counter, get beat down, Slingblade into another High Fly Flow for a win. I'm not going to speak about this bext topic which concerns me, because I really don't know, but will Tanahashi be defending this in the UK on a regular basis like other Japanese RevPro champions, Minoru Suzuki and Tomohiro Ishii? Tanahashi isn't a huge fan of traveling, so I'd be surprised if this isn't a short reign.
MAIN EVENT – IWGP Heavyweight Championship – Minoru Suzuki vs Kazuchika Okada(c)
We are told that Minoru Suzuki has never won the IWGP Championship in his 37 year lond career. Suzuki got this opportunity by pinning Okada in the tag match on the G1 Finals show. Suzuki was furious after not being included in the G1 this year. Kaze Ni Nare echoes across the arena as the leader of Suzuki-gun makes his way out. Crowd on their feet shotuing KAZE NI NARE as Suzuki enters the ring! Suzuki is ridiculously over in London, a former multiple time RevPro Heavyweight and RevPro Tag Team Champion. The bullet casings falls, and its time for the Rainmaker to make his entrance. Kazuchika Okada won his first six matches in the G1, setting the mark for best run of matches without a loss in G1 Climax history. We are told that Suzuki hasn't beaten Okada in their last six single matches.
Minoru Suzuki snubs his nose towards the champion, looking like he's ready to kill him. Kevin Kelly tells us all Minoru Suzuki does is give us brutal, torturous submission holds and brutal offense. Suzuki tries to strike and drives Okada to the corner. Tie up to cheers, trying to gain an early advantage. Okada wins out, with a wristlock into a hammerlock. Crowd chants for both men. Suzuki reverses into his own grounded hammerlock. Kevin Kelly tells us being left out of the G1 could be a blessing, as Okada wrestled nine hard fought matches that Suzuki did not have to suffer from before this match. Both men up to cheers and Suzuki with a boot into an armwringer. Suzuki targeting the elbow, Okada reverses with a toehold. Stream is lagging badly, I need to refresh. Back to both men squared away. Neither man with any advantage.
Suzuki challenges Okada to hit him. Both men exchange blows. Suzuki brutalizes Okada with stuff elbows, Okada responds with a boot! Running knee to the head! Suzuki stumbles and Okada beats him against the ropes. Suzuki baits him into an armbreaker on the ropes! Holds for the four seconds and they brawl outside. Okada into the barricade and now Okada is in serious trouble. Minoru Suzuki is one of the most damgerous men in wrestling. He gets a chair, hitting everything outside, referee tries to take it away, but Suzuki threatens to hit Red Shoes with it. Okada charges and Suzuki drops the chair. They brawl up the ramp. Suzuki blocks a tombstone, Suzuki reverses into a Gotch but Okada blocks! Suzuki runs up the ramp and runs back down with a hard PK!!! Okada is leveled! Suzuki grabs the chair again as the sadistic Dark King tries to kill the champion. The referee stops him again, Suzuki throws the chair inside the ring takes a seat as Okada is crawling on the outside. Okada rolls in.
Okada fights up, Suzuki is smiling absorbing it all! Suzuki bows and smiles! He taps Okada on the chest, before delivering an elbow that echoes across the arena, Okada drops to the ropes and then to his knees! If this was boxing that might have been a Technical knockout. Suzuki wraps up the arm and hooks the leg into an STF. Suzuki releases back into a kneelock. Suzuki torturing Okada as he can't get to the ropes. Agony fills Okada's face as Suzuki pulls on his hair. Okada dives and gets to the ropes for a break.
Suzuki in complete control. Suzuki points to his head and laughs as he stomps on Okada. Hard kicks to the chest by Suzuki! Okada absorbs and stands up. Elbow by Suzuki! They exchange blows! Suzuki misses a boot, stream lags and skips to Okada in control. Running elbow in the corner, DDT by Okada! Pin gets two and Suzuki rolls outside. Okada immediately follows with a pescado to the outside, not giving Suzuki any time to breath. Back in the ring, Suzuki looks pissed. Okada tries the Air Raid Crash but Suzuki blocks. RUNNING BOOT IN THR CORNER by Suzuki! PK! Lateral Pin, and Okada gets out. Suzuki drops Okada into a deep armbar! Suzuki bends Okada's fingers completely backwards! Okada tries swinging his legs for a break and gets his fingers on the bottom rope. Hard chest kick! Another to the arm! Okada is in pain. Suzuki in total control. Suzuki circles around the champion, another hard kick to the arm! High angle armwringer, kick to the bicep. Okada tries a forearm but flinches, Suzuki with an elbow to the tricep! Knees to the gut and to the face drops Okada. Running boot to the face of Okada gets gets two!
Suzuki stuffs Okada for a Gotch piledriver, but Okada blocks. Okada back body drops, desperation flying uppercut by Okada and both men are down. Dropkick by Okada! Okada slow to his feet, followed by a death valley driver which looked more like a TKO. Two count! Hard slam by Okada, Okada to the top rope… stream looks like it crashed…. not working at all. Why am I not surprised? Diving elbow connects from the top rope. RAINMAKERRRR POSE. Suzuki stands up and SLAPS THE TASTE out of Okada's face! He yells "Rainmaker!" and they come to blows in the middle of the ring. Elbows back and forth. This is the wrong man you want to be striking with Okada. Okada stands straight up, staring into Suzuki's face. Suzuki starts laughing like a maniac and Okada falls against the ropes after a hard strike. Okada elbows him and Suzuki laughs again before unloading a killer elbow that sounds like the crack of a whip. Okada stumbles against the ropes. Okada tries to fight back but Suzuki doesn't flinch. Another sick elbow from Minoru Suzuki that draws "oooohs" and Okada drops, trying to keep himself up. Okada makes Suzuki laugh with another elbow. Suzuki is a monster. Suzuki is insane. Okada says he wants Suzuki's best and braces himself. Suzuki knocks the spit out of Okada's mouth with another one. Okada refuses to fall and Suzuki drops the champion flat on the mat to a very loud cheer with another. This is nuts.
Death blow elbow to the back of the head! Okada is out. Suzuki sets for the Gotch. Okada fights free, flailing with his legs and finally reverses into the Air Raid Crash! Okada can't make the cover. Both men down. Crowd is chanting "This is awesome". Both men top their knees, face to face, elbows back and forth. Okada wins out but both men on their feet exchanging hard strikes, finally an uppercut by the champion, and another. Suzuki drops to a knee for the first time all match. HEADBUTT by Suzuki! More! Dropkick connects from The Rainmaker as the crowd explodes! Beautiful! Okada with a sleeper as Suzuki falls to his knees in the middle of the ring. Suzuki fights up but collapses to a knee. Elbow by Okada! Another stuns the challenge as he stumbles. Shotgun dropkick out of no where by Suzuki! Sleeper by Suzuki! One of the pioneers of pancreas, Suzuki is well versed in chokes and submissions. Okada is turning purple but grabs the ropes. Suzuki with a hard kick into another sleeper on the mat. Crowd is chanting "SUZUKI OKADA SUZUKI OKADA" are we are witnessing a great match.
Okada is limp, his eyes are fogged, face and lips are purple. Referee checks on Okada, dropping his arm twice. On the third try Okada with a RAINMAKERRRRRR!!!!!!!! Both men down! Okada exhausted. Okada holds onto wrist control on the mat as the crowd comes alive for both men. Okada drags Suzuki to his feet. A shortarm Rainmaker! Suzuki blocks a spinning Rainmaker with a hard jab! Okada drops like a sack of potatoes. Damn! Palm strikes drops Okada as Suzuki tries to set the Gotch but Okada fights out. More palm strikes, and Okada drops to cheers! Suzuki with a third sleeper, and turns it into a Gotch Style Piledriver. Okada tries to reverses getting leverage and blocking it. Suzuki with slaps and a headbutt. Dropkick by Okada to the back of the head! Off the ropes, Dropkick connects! Crowd is not liking this, RAINMAKER BLOCKED TO CHEERS! SLEEPER INTO THE GOTCH! Back body drop by Okada! Spinning tombstone! Rainmaker connects! ONE! TWO! THREE! Match went 34 minutes.
Winner: Kazuchika Okada
Rating: ****3/4
Thoughts: That was simply electric. The crowd wanted to see Suzuki win the championship so badly. They lived and died with every Gotch attempt, booing ferociously at every counter by Okada. Minoru Suzuki is one of the scariest fighters in the world, being able to absorb so much damage and being able to laugh about it. He is so well respected that his entrance gets standing chants and cheers, and against one of the biggest babyfaces in the company, the fans were booing the champion winning. Okada gave him everything he had but it was not enough and he was inches and moments away from dropping the title in his first defense multiple times. Suzuki blocking the Rainmaker with a slap was one of the greatest things I've ever seen. There was just so much to this match it almost felt like two matches in one. They built to a great finish. I couldn't go full five stars here, as there was very little work here, just brutal striking, trying to make their opponent the first one to crack and fall. The story was if Suzuki could actually beat Okada, but on this day it was not to be. I rated this so highly, higher than Okada/Ibushi, or Okada/Ospreay, because I actually didn't know if they were doing a title change, after seeing the last two matches. It was wild and fun. It was highly unlikely Okada was dropping it so soon, but, it seemed like there could have been a chance and that's all you need when watching this. You believe there's a chance.
Show Rating: 6/10
Thoughts Overall: This was a great fun "B" show by New Japan as they allowed their talent to have exciting matches in front of the very loud British crowd with lived and died with every slam and pin attempt. We saw four title matches end with two title changes, which is uncommon for a New Japan "B" show, but it gets fans talking in a highly competitive headline after two other companies put on great shows of their own on the same day. I honestly would have flipped the opposite titles. I know, Okada shouldn't have dropped his first defense, but having Aussie Open win the titles in their first match and Suzuki finally get his huge moment would have been even better headlines than we got. Suzuki/Okada was incredible. The first half of the show was ruined by interruptions, but the title matches seemed to be okay. Main event had a couple hiccups but I got most of the match. All in all, if you enjoy New Japan this is a great show. If you're new to New Japan, skip this because it's not a great look for the company with so many issues. I had a hard time enjoying the first four matches.
King: Plotting The Return Of Randy Orton To WWE
Chris King is back with his look at the best scenario to bring Randy Orton back to WWE, and the perfect opponent for his first big match back.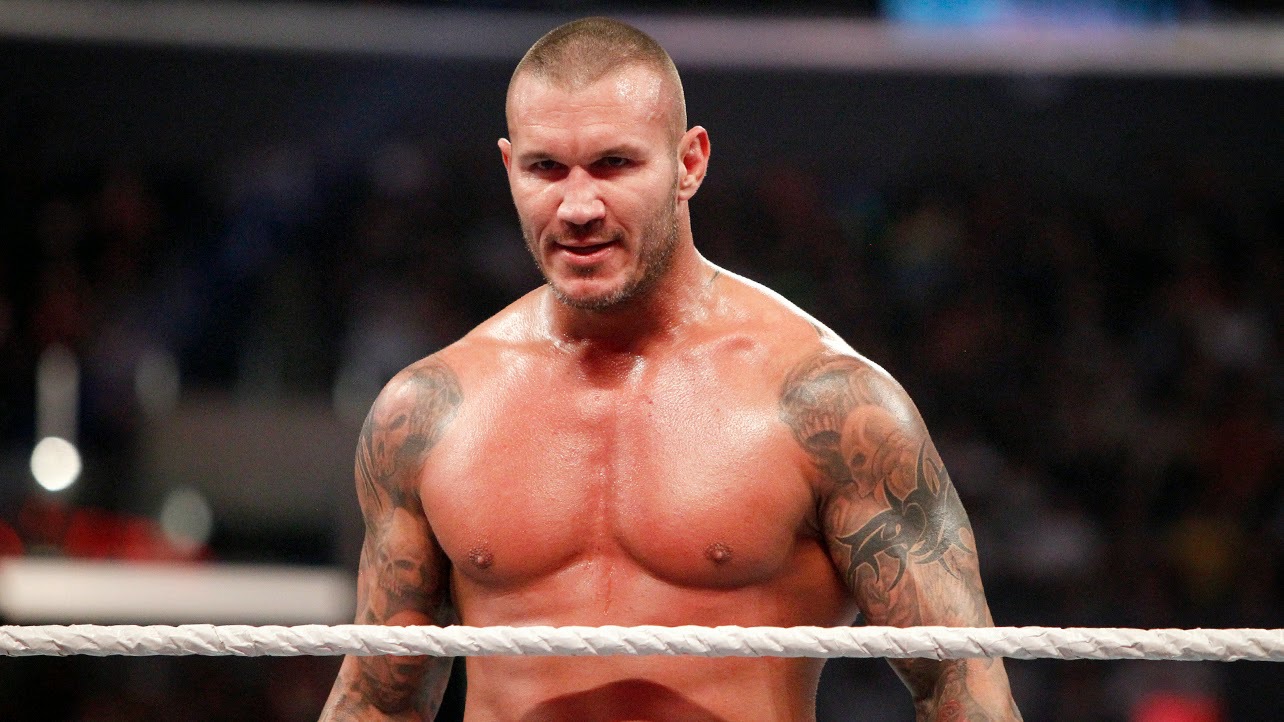 Chris King is back with his look at the best scenario to bring Randy Orton back to WWE, and the perfect opponent for his first big match back.
I wanted to bring everyone's attention to a superstar that's being overshadowed right now, 'The Viper' Randy Orton. After RKBRO lost the Raw Tag Team Championships to The Uso's, Orton vanished from the company. There was speculation about his serious back injury and, it wasn't until The Viper's wife herself posted a candid picture of Orton after successful surgery.
While the focus in WWE right now is either on The Bloodline, Bray Wyatt and Uncle Howdy, or the returning Cody Rhodes, I felt this was a good time to start plotting The Viper's return to WWE.
Randy Orton's Return to WWE
On the Raw-After-Mania 'The American Nightmare' opens the show after a tough battle over Roman Reigns to win the WWE Championship. Rhodes with tears in his eyes is giving an emotional promo about his family's legacy, and how much this title means to him. The WWE Universe is chanting "You Deserve It," and out comes Finn Balor flanked by The Judgement Day.
'The Prince' starts by congratulating the new champion for dethroning 'The Tribal Chief' but, now he wants his title shot. Rhodes being the resilient hero accepts Balor's challenge for the main event. The American Nightmare and The Prince are putting on a clinic of a match, delivering multiple finishers but unable to put the other away. Judgement Day starts to interfere when Orton's music blares throughout the arena. Orton takes out the heels and helps his former protege. Rhodes capitalizes and hits Crossroads for the 1.2.3.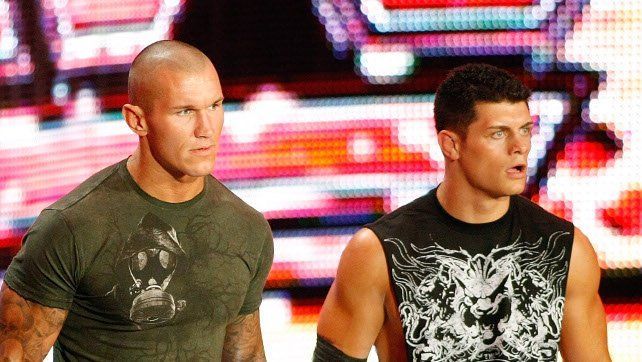 The former Legacy members are celebrating and embracing with a hug as Rhodes goes to raise his newly-won title. In the blink of an eye, The Viper strikes and takes out Rhodes with an RKO Outta Nowhere! The champion is knocked out as Orton hoists the title above his head while trash-talking his now rival. Orton violently throws Rhodes out of the ring and delivers a nasty-looking draping DDT onto the floor.
The Build–And Culmination–of Randy Orton vs. Cody Rhodes
Orton stares giving 2009 vibes as Rhodes' head raises, so The Viper runs and delivers a punt kick. WWE officials come out and break things up and the champion is stretchered out of the arena. The show closes with Orton grinning over the destruction he has caused to his former protege. Over the next few months, Orton and Rhodes enter into an extremely personal rivalry over the coveted prize. We finally make it to SummerSlam where both men agree to raise the stakes and do war inside HELL IN A CELL!!!!
This is how I would book The Viper's return to WWE. If you feel like this should be written differently, I'd love to hear your thoughts!
AJ's Phenomenal Opinion: Bray Wyatt
So everyone loves Bray's return right? Right? Well the McDonald's Sprite spicy opinions of AJ…may feel differently.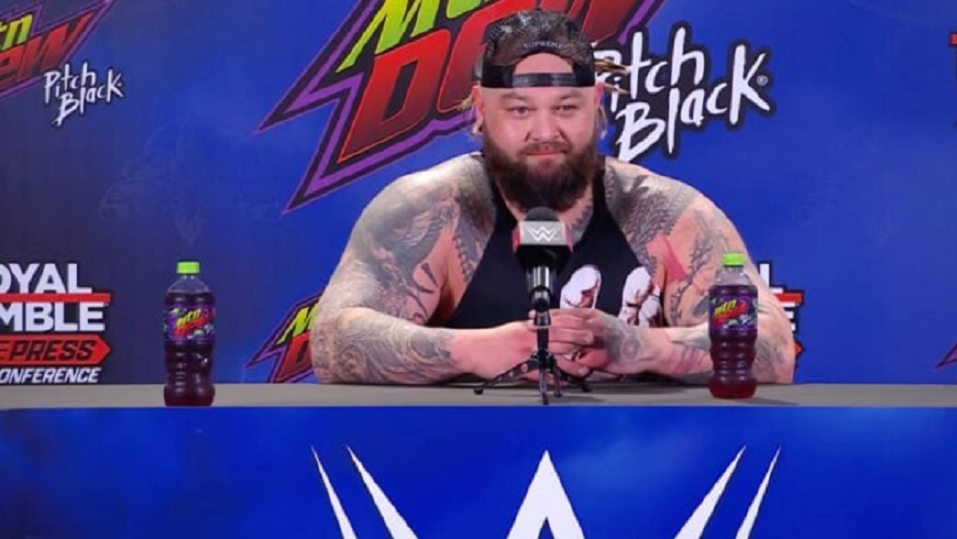 Well, just because my work schedule changed, doesn't mean I'm not going to drop some opinions of mine, of which, I haven't done too bad with. I got Three out of Five for my returns right a few months back and this is going to be about the last entry on that previous list. I knew for a fact that Bray Wyatt would return to the WWE in some way shape or form and time for some… controversy.
As my favorite ratings winner of 83 Weeks once said, Controversy Creates Cash and boy HOWDY… Do I have something to get off my chest here so sit back, order some Chairshot Merch and lets get on with Adam's… Rants for a bit.
Initial Thoughts
Bray coming in and making a return to the WWE was an inevitability. Death, Taxes and I guess WWE Returns are always guaranteed anymore and maybe we could get some new creativity with a supernatural gimmick. Bray has always had that supernatural to him ever since he had the Wyatt Family in Erik Rowan, the late Luke Harper and in the end, Braun Strowman. The Wyatt's had a control like no other and were beloved for a moment in the WWE.
Bray did a lot to make sure things were in motion but for some reason any massive feud he had, he failed. Following a bunch of injuries to the rest of his family and even releases later on, he seemed to at least get some traction going for him. WWE Champion, somehow got Randy Orton with him, Universal Championships and got those big match wins that eluded him in the Wyatt Family beginnings. Let me also say this as well, I actually liked the Firefly Funhouse Match with Cena as a "This is Your Life" match of sorts. I was tickled and entertained… Then much like Bray in character, something changed.
Dark and Terrible Lurk with Fiends
We had a lot to figure out during the Pandemic. Like A WHOLE HELL OF A LOT. Through it all though, WWE figured it out but the person that helped these types of ideas, soured them drastically. Lets go back to the WWE Championship run in 2017. Randy Orton won the Royal Rumble that year and he wouldn't betray Bray, right? Well he does and Mania for the two is set, Orton against Wyatt for the WWE Championship and it was… terrible. Random images of maggots and decay (Not the IMPACT Stable) popping up into the ring as the match goes on and Randy still wins. Through head game attempts, Bray comes up short in the big match moment. That's odd but maybe it will be a bigger pictu– and Jinder Mahal wins the Championship. Okay.
Wyatt returns as this Mister Rogers character and has a darkness inside of him with The Fiend. Now we had this amazing theory or maybe that's what happened but the story was, anyone The Fiend fought, they revert back to their best selves. The Miz returned to be the A Lister, the guy who grabs a microphone that you love to hate. Finn Balor doesn't have the Demon Gimmick anymore because after his loss, he's the Prince again. The cocky guy that walks around because he is the best, he gives no care in the world. Seth Rollins, who he took the WWE Universal Championship from, went from a dorky sweetheart back to the asshole taking every opportunity that he could get because he's that much of a weasel and when he lost… He lost to Goldberg. The one guy that has been the same since 1997. Drums, Pyro Bath, Spear, Jackhammer, "Who's Next?" and during that time, he sucked at points. One of those Rollins matches was in a Hell In A Cell match, the red cage with the red lighting. Match ending with a Stoppage from the referee… INSIDE OF A HELL IN A CELL (I think Sean Waltman said it best… Why did the match stop? It's supposed to be Hell?) and it's one of the rare times that I agreed with wrestling's favorite Uncle… That was Negative Stars for a match.
After Goldberg, he didn't have a commanding presence. He recruited Alexa Bliss who was already over whether she was a Heel or Face and made everything so unbelievably… boring. Alexa had to carry that idiotic demon gimmick and doll, not having anything really supernatural. Just some wrestling and Brock Lesnar cleaning up everything faster than a Chop Shop in main events and segments. He tried to return and make his grand return, beating the Universal Champion Braun Strowman at Summerslam just to falter a literal week later to Roman Reigns, who proceeded to never look back from that win. Bray gets fired after and no more supernatural ideas. Undertaker isn't around really and retires, Kane is a mayor. Paul Bearer is no longer with us and everything is just… normal.
Wyatt's Six (Reasons I Tune Out)
In 2022, Vince retires seemingly from everything and Triple H is at the helm, could he bring balance to everything? He makes a bunch of returns that people love seeing. Johnny Gargano, Dakota Kai, Tegan Nox, Bronson Reed, Dexter Lumus just to name a few and of course, the big one that everyone wanted. Bray Wyatt.
Bray makes this heartfelt return and everything seems great. We get him as him, he makes this weird build to a Wyatt 6, assuming we think it's the Firefly Funhouse and he's just talking, building. Alright well who is going to be these six figures because they are more than just puppets this time around. A masked man named Uncle Howdy that people think is Vincent Marseglia or maybe a bearded Bo Dallas who is Bray's real life brother and he……… pops in and out to confuse people. Okay… (1)
Alexa might return to the 6 because of all the segments and gets darker and a heel. Alright that is perfectly fine but, WHY IS VINCENT DALLAS HERE AGAIN TO JUST INTERFERE WITH RANDOM THINGS? Okay… fine. (2) Alexa has a Women's Championship match against Bianca Belair, that will make sense of thi– it's a clean finish… Why is it clean? No Howdy, No Wyatt just a random VHS tape like I'm watching The Ring about her being dark after the match. Okay…… (3)
Oh Wyatt finally gets a feud for his return. I almost forgot about that! Who will be this first victim? LA Knight.
…Okay…… (4)
Maybe this will be good. They are both great on the microphone, maybe Bray has new moves that he can do and I know all too well how good LA Knight is, I have been an Eli Drake/Shaun Ricker fan for years. This could be a great match that they have, they announced it for the Royal Rumble so it's going to be big and it's a… Pitch Black Match presented by Mountain Dew.
O…okay…… (5)
The Royal Rumble is upon us, the Men's Rumble starts the show and we all have adrenaline in our soul for it and now is this weird Pitch Black Match and it's not a cinematic match. It's in the ring, No Count Outs and No Disqualifications. LA Knight comes out in his iconic Yellow Attire and Wyatt is talking… with a mask on. The lights turn off and the ropes are glowing a neon greenish-yellow… with an announce table spot that… has Nickelodeon Slime inside of it when they break it? Okay fine… I knew the match was going to be dumb and gimmicky from the Mountain Dew Sponsorship. Bray wins, yay. LA Knight comes back with a Kendo Stick and… we get invulnerable Bray again… they don't hurt. Lets go to this crash pad and Bo Marseglia shows up from somewhere and just elbow drops him from maybe fifteen to twenty feet with pyro and the Firefly Funhouse Puppets appear at the top, to watch a fire… And there is number six…
Actual Thoughts on Current Bray Wyatt, Post Rumble
I absolutely hate it.

This was awful. You build whatever insignificant thought process of the Wyatt 6 has going for it when Uncle Howdy does the best Cap'n Shane O elbow drop for a hellfire effect. At least the pyro was better than the AEW Explosion Match I guess…
Regardless, how does LA Knight come out of all of this moving forward? He lost an idiotic gimmick match and looks presumed dead. This just makes me think that whoever in whatever interview said Bray Wyatt is a creative mastermind needs to put whatever they have down before we hear about their T.O.D. posted somewhere. This Pitch Black Match is somehow worse than that Rollins Hell in a Cell Match and that takes talent. At least a good amount of alcohol lulled that from my brain but this made me remember that and enjoy the thought of that match happening with its finish. The best way I can picture how this was pitched was Burnt Dogshit, wrapped in a Kerosine Blanket with… sorry had to look at what I wrote, not putting that on websites but… people saw a Creative Quesadilla and when we got the actual product, it gave Salmonella poisoning and E Coli at the same time.
I really don't want to see another Bray Wyatt match… again. Whoever gave him creative, take it away immediately. As much steam as Bray Wyatt gets in promos or possible matches in the past, the only steaming he gets at the end, is steaming piles of shit. You can say, he's getting paid millions where I'm a little troll on the internet with typing power and I really don't care but to me, Triple H… you finally got your first failing grade with something in your leadership role in WWE.