Mitchell's WWE Backstage Report! (10/25/19)
What will Finn Balor have to say about his action?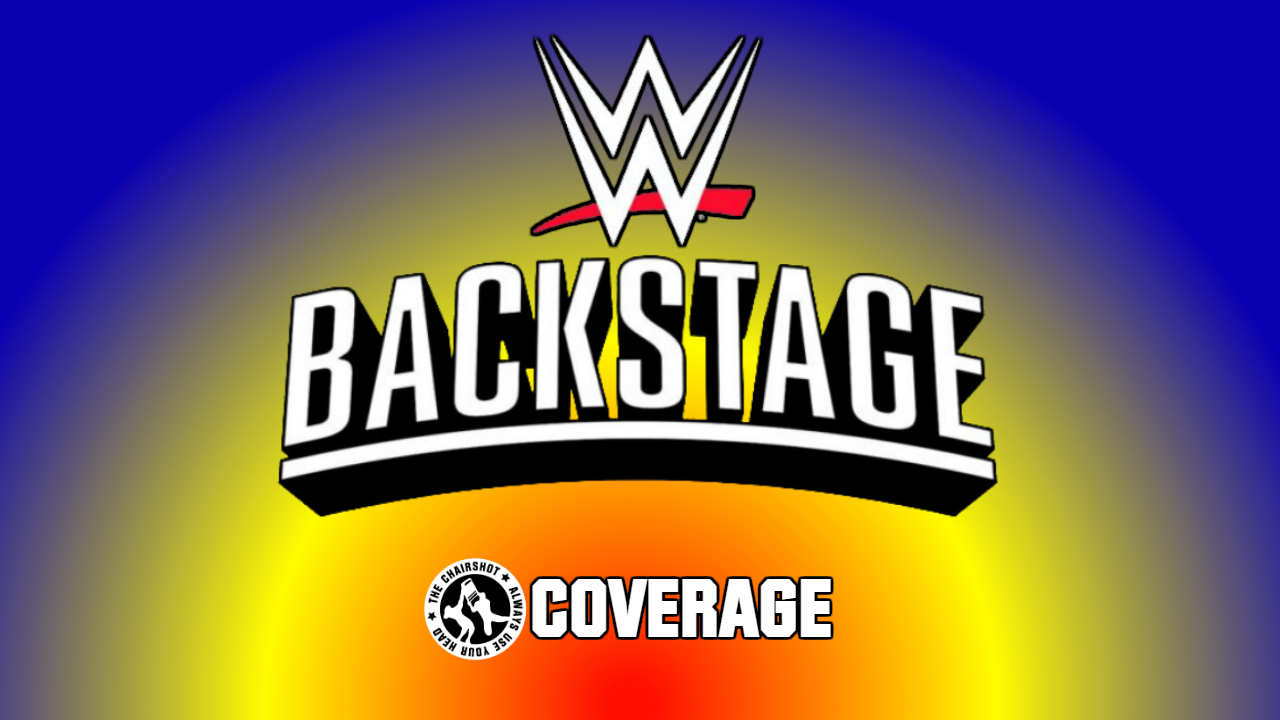 WWE Backstage has Balor, The Big Dog and more!
It's a special edition before the regularly scheduled weekly programming! And after the wild week for the WWE, Roman Reigns and Finn Balor will each speak to Renee Young and Booker T!
Renee Young, Booker T, Christian and Paige are back again!
The "one-stop shop" for everything WWE and sports entertainment is ready for a big night! SmackDown just wrapped, and Team Hogan's Blue Brand members were victorious! Booker loved seeing Ali "soaring with the greatest of ease!" A great match from all six men, but Booker puts Roman over as the elite athlete he is. Renee wants to talk Shorty G, and Paige doesn't get the name. Or the attire. Renee was just building up to it to tear it down. Is he straight outta Space Jam with the basketball shorts? Just, why? Shorty G, they love you, buddy, but c'mon. Booker admits it does help him stand out, though. Christian says that Gable has the prowess, but he does need the personality to connect. Say what you want, fans are talking and they know who Shorty G is. Paige enjoys the silver linings.
Renee also wants to talk Brock Lesnar again destroying Dominic Mysterio, Rey and Cain Velasquez. Booker says they should've kept Dominic closer, but Christian says they shouldn't have done Bring Your Kid to Work Day. Paige just hopes they get him a new shirt after what Lesnar did. We relive the attack with replay footage, and Lesnar was truly a Beast. Lesnar should go to therapy for that anger. Booker knows that's just the savage intensity of Lesnar that he's known for years. Christian says that is what makes Lesnar different from anyone else in the WWE. It could go off the rails at any moment. Lesnar walks the halls, people move out of the way. But then with Crown Jewel and that world title match, will there be a TKO in WWE? Paige wants to see that matching scar happen. Booker knows Velasquez is legit, and when those two will collide, that is worth the price of admission alone.
Christian likes the dynamic of Velasquez as the man who beat Lesnar, and Lesnar's scar, this adds so much to the match. Nine years later, Renee knows that is a long time to brew. Paige wants the translation for Velasquez's furious Spanish message back to Lesnar. Renee and Booker are both pretty confident Velasquez vowed to kill Lesnar. Wow!
Renee moves on to discuss the resurrection of the Firefly Fun House and of Ramblin' Rabbit. Somehow, some way, both Bray Wyatt's twisted children's show and his seemingly immortal bunny buddy are back, but is this too soon? It doesn't take a lot to rebuild that place. Renee says Booker doesn't know that! He also performed an animal resurrection. Paige wants to bring up again, making "Burn It Down" happen isn't going to happen, WWE needs to lighten up on that. But the fans are still into it! Christian does like that the Fun House is still what it is, and Bray is showing this other side of him through it. Will the Fun House go with the WWE to Riyadh? The title is on the line, what does everyone think? Booker knows the title match takes focus, but the title itself might not be what The Fiend is after. Paige wouldn't mind seeing Universal Champion Bray Wyatt, though.
Roman Reigns is here!
The Big Dog is backstage in the locker room but is on Backstage via video. What a night for Roman! That's what Friday is about. Team Hogan stands tall, and as team captain, what is the plan? Roman figures just using the same formula. Hogan and Jimmy Hart being motivating, they know this ring, so the team just uses that knowledge and momentum. Booker knows this is a once in a lifetime match, what is it like to be the captain? Well Roman as a generational superstar, knowing his dad and uncle were around with Hogan, Roman wants to represent the bloodline while also coming full circle. He is very proud to be part of this.
Christian asks about the superstars mixing with their egos and styles. Everyone wants Roman's spot as the face of SmackDown. How does he keep everyone in line to keep winning? They just treat it like the gym. Check the egos, understand each other has something to offer, and then just keep focused. And then they'll be untouchable like they were tonight. This is a very special team, to be sure. Renee knows Roman's strengths, but who does he feel he could rely on in his team? They have a great mix of Ali, Shorty G, Ricochet and Rusev, he looks forward to being on the same side with all these guys. Rusev especially is a great mix of speed and strength, he and Roman can be the power while Ali and Ricochet are the flying and finesse.
Renee wants to know what Roman expects for the future of Friday Night SmackDown? Roman barely gets to start his answer when KING CORBIN attacks! The Lone Wolf wants revenge, but referees rush in! Corbin throws luggage down on Roman then rains down rights! The King of the Ring rages while the cameraman has to get out of the way. Paige knew this was going to happen! Corbin always does this. Renee hopes things calm down and Roman is okay, but excuses the show to break. Christian was mildly impressed Corbin kept his crown on during all that.
Why, Finn, Why?!
The Extraordinary Man returned to NXT, and claimed his future was his past. No one knew what to make of that, but Full Sail was fired up to see him stand alongside Tommaso Ciampa and Johnny Gargano. However, Balor would swerve us all and attack Johnny Wrestling! The WWE Universe and locker room exploded seeing this, and Shawn Michaels himself tweeted out, "Well that's one way to return to NXT…"
But now, live in studio, it's Finn Balor himself! Booker T and Renee Young sit in their interview ring as Finn joins them. Finn feels on top of the world. Renee thanks Finn for being the first superstar to show up live. First thing's first: why return to NXT? Finn has heard people ask him that over and over, "Why NXT? Why go back?" For Finn, Raw and SmackDown are like Hollywood, an Avengers movie, where you just hide behind special effects and bright lights. NXT is Broadway, there's nothing between you and the audience. Finn wanted to test himself, and find the real Balor again.
Booker sees the story in Finn's eyes. The longest reigning NXT Champion at 292, going back there, Booker things back to Road Warriors in 1985. How did it feel returning there? It felt good. It felt better kicking Johnny Gargano down again and again, leaving Full Sail speechless. Renee does admit, that was a shocker. That felt so good to be back in that world, and to who he really is. Renee knows there's a particular club out there wanting to talk, has Finn contacted them back? Oh yes, he's spoken to a lot of people. Everyone wants their piece of Finn.
Booker brings it back to the kick to Gargano. He senses a different feel in Finn Balor. Booker wants to know: Is this the new or the original? This is the real Finn. Booker knows his from before WWE and NXT, right? Of course, Booker uses Finn as a framework for his wrestling students. Booker said Finn is the future, but Finn again said the future is his past. "The Princes is back." Well fair enough. Renee and Booker thank Finn for joining them. What will the prince do now that he's back to his old self?
BREAKING NEWS for next week's SmackDown!
Regardless of who wins at Crown Jewel, Roman Reigns wants personal payback on King Baron Corbin! Will Roman get revenge both in Riyadh and in the States? Or will Corbin just add on the beat downs?
The panel reacts.
Christian knows Corbin is just rattling Roman's cage, but now there'll be a huge Friday main event. Christian is reminded of a younger him in Corbin: a very punchable face. Booker is also reminded of himself when he was KING BOOKAH! "Being hated is a gift." Being unlikable is a real talent, because you needed a villain to hate. People may not like it, Corbin is great in the ring. Corbin and Gable had great matches, and Booker likes Corbin throwing his royal weight around. But does he need better regalia? Yes, Booker will look into it for him.
The panel moves on to Monday Night Raw.
The quick rundown is Rusev getting arrested for wanting to wreck Bobby Lashley, Drew McIntyre making an impact against Ricochet as he joins Team Flair, and Shelton Benjamin pushing "The Godfather" Cain Velasquez too far. Plus, Humberto Carrillo earned Seth Rollins' respect, AJ Styles got himself one of Kevin Owens' stunners, and the Street Profits earned themselves a HUGE main event debut victory!
Time for a Hot Tag!
30 seconds on the clock, and Renee almost leaves Christian hanging on that high-five. Paige, which debut was the best? The Street Profits! Montez Ford and Angelo Dawkins are hyped, are over, and are amazing both in their moves and their gear. There isn't much else to say other than it is great for them to be on Raw now. Booker knows them as "Tez" and "Angie." Renee was impressed that that baby's mother was so trusting with Ford, a total stranger.
Xavier Woods suffered an Achilles injury during the WWE Australia tour, and that means roughly a year of being out of action. Booker knows this is no joke, so what does he see for the New Day? Booker got hurt in Australia, too, and was out for months, thinking his career was over. But an Achilles, that is serious stuff, Xavier might be over. The panel wishes Xavier the best. And Xavier live tweets that he's watching Backstage, so he surely heard! Don't listen to Booker's negativity.
Lastly, the Falls Count Anywhere that "can't be stopped for any reason," other than a victory. Christian takes this one, says that Bray Wyatt treads in Roddy Piper territory. He is so big, he doesn't need a title. He is that in tune with everything he's doing, but he can't possibly lose. Something that we've never seen before needs to happen, and part of that is for The Fiend to win the title. Even though he doesn't need it, he should have it. Paige agrees. Booker and Renee start feeling Rollins could be done. Crown Jewel is coming, and the panel is all excited, but we'll all have to wait and see how it turns out.
WWE Backstage hears from Josh Reddick.
The Houston Astros' outfielder is a big fan of the WWE, and has always loved Triple H. Growing up, when HHH became The Game, that fired Reddick up and made spitting look awesome. But Austin VS Vince was a classic feud, Vince was just the perfect villain. Reddick has no shame in being a WWE fan, but will Reddick live another dream of winning the World Series again?
Time to go to Promo School!
Former NFL football player and host of American Ninja Warrior, long-time WWE fan Akbar Gbaja-Biamila is Backstage! He is excited to be here! He and Renee met back on SmackDown once while it was still on USA Network, and she talked to both him and co-host Matt Iseman. He cut a quick promo, saying he and Iseman would lay the smack down, and then joke around wanting to get into the ring. Akbar has the pec flex, and he shows it off now in the present. Akbar dares Booker to try, but Booker says he has a suit on right now.
Paige wants to know, that Akbar was quoted as saying, if he could go back in time and start his life over, he'd be a WWE superstar and not an NFL football player. Is that true? 100%! The WWE has always been part of his life, but he got thrown into basketball and football. Will he join them now? He's all in! He's ready to go! Then he gets to prove it in Promo School!
Booker's advice is that the 6'6″, 265 pound Akbar can sell being even bigger, like 7′. Hold your mic in your dominant hand and use your free hand to articulate and illustrate. And maybe pay up some accent, if you feel it. Renee lets him know he could get a grade, since this is school. Akbar promises not to fail, but he's up against Captain Charisma! Christian looks for his peeps as he walks out and locks eyes with Akbar.
Akbar starts off.
Back up, look up and show respect to the Nigerian Ninja Nightmare! Nice nickname. Christian is in the presence of greatness. he's in the presence of Booker T, the two-time Hall of Famer. He is in the presence of Paige, youngest Diva's Champion ever! What does Christian know about that? Pray homage to the Macho Man, the creeeeam of the crop! Christian is just cream of wheat, and Akbar eats that for breakfast. Christian, it's a sin for you to be standing in front of him at just 6'1″. Bigger on TV? Akbar is here in person, in the present, and dares Christian to step up! But he has no idea what he's stepped into. Now back up! Akbar grabs Christian and says that after he's done with christian, even Canada's universal healthcare will reject him!
Renee and Paige have shivers! Booker loves it, too! The grades are in, and Akbar gets a D- from Renee!? Because Akbar put over Booker and Paige, and then nothing for Renee! It wasn't personal, it was getting caught up in the moment. Okay, okay, she'll make it a B+! Paige goes with a B, because the physicality was early, but the enthusiasm was all there. Akbar knows he could actually beat up Christian. Renee is sure he did it because he felt he had to do it. Booker has a B+, too. Akbar had great aggression and levels to his promo, and really got in there and roughed Christian up a little. Good stuff. Christian chimes in that he liked Akbar's confidence.
But now Christian gives the receipt.
A confident man, Akbar is. But confidence can be a smokescreen for hope. When you challenge Captain Charisma, you hope for the best but prepare for the worst. Talking about greatness? Christian scratched and clawed to become world champion. He is the biggest overachiever in this business. Akbar is a specimen, but big guys have come and gone. What happens when you peel the layers back? Let's do that. Akbar means "greatest," but seeing him play football, Christian assumes his last name translates to, "Just kidding." Struck a nerve? This is more pressure than the NFL, than American Ninja Warrior. Akbar is smart, he wrote a book titled, "Everyone Can Be A Ninja." Well let's see, maybe his next book should be, "I Went One-on-One with Christian, and He Handed Me My Ass." The panel is pumped and Akbar has to admit that was good. But is it time to fight? Kidding!
The Man Comes Around!
Becky Lynch has been kicking lass her whole career, but none more so than after one simple Tweet: "I Am The Man." And now, on the anniversary of that moment, Becky tweeted a thank you to the fans for getting behind her. But now, we take a look back alongside Becky on the match that sparked it all: SummerSlam 2018, and the Triple Threat for the SmackDown Women's Championship!
Becky felt this was a huge turning point for her one way or another. Money in the Bank was the literal rise, even though she didn't win. But a connection was made that was special, that was tangible. The year before that, Becky wasn't even at SummerSlam. And then going to a crowd favorite in a highly anticipated match, it was surreal. That Triple Threat was intense, and it started to look like Becky was going to have the win. But what sticks out is when Charlotte gave Becky Natural Selection to snatch the win outta nowhere. The fans got up and cheered. When Becky hugged Charlotte, all those boos, it was the fans wanting to see Becky snap. And so when Becky did, the sound that came from the crowd was amazing. Becky can't put it into words. She remembers becoming consumed by that moment, and she knew that it was her moment. That set the wrestling world on fire.
The panel also talks SummerSlam 2018.
Paige has known Becky for a very long time, and so seeing that recap gives her goosebumps. Paige and Becky were in the indies, Paige knew of Becky bouncing around jobs, and was watching the night Becky got her face busted and bloody, yet took the world by storm. It is the most amazing journey for anyone, man or woman, and Paige is so proud. Renee was also there to see Becky's rise, going from having nothing in 2017 and being dejected, to then find what clicks with her true self, it has been an amazing ride.
Christian knows that if you can just shrug off worries and fear of getting fired or benched or whatever, going all or nothing, that is great. Becky stopped caring, she was herself, the fans got behind it. That confidence feeds everything else you do, and that is when you reach that next level. Renee agrees, Becky is on her own level. Booker also agrees, it is about making things happen for yourself. Don't wait on management and creative, get out there and do something that forces them to go along with you. Becky is truly The Man. Who knows where Becky goes from here? She has a match with the Pirate Princess on Raw, while Seth Rollins takes on Erick Rowan's Falls Count Anywhere challenge as a sampler for Crown Jewel! Will The Man and her man both be successful on Monday?
The Sassy Southern Belle snubs The Great One!
WWE was in Trenton, New Jersey, recently, and upon seeing a picture of The Rock, Lacey Evans slapped a picture of herself over it! Lacey's tweet: "Smell that, ya nasty!" The Rock's response? "Look Tracey, Stacey, whatever… If you're gonna picture hack me, at least get an image of your bad ass self covering my entire body as not to leave my cheat meal enhanced midriff exposed. #YoureWelcome." Lacey fires back to point out her name, and says she's "got more charisma in my bad ass pinky finger than this entire company you left behind." Thank her later for picking up where he left off. Does Lacey get kudos for going after the People's Champion?
Paige is loving the sass! Lacey lives the Sassy Southern Belle, she is always on, never off, and Paige is getting weirdly obsessed. Renee also wants to point out, The Rock doesn't just respond to every superstar and wrestler that wants to get Twitter beef with him just for the rub. He is very selective, so him picking out Lacey is big. Booker says it is simple, it's the "wub." Christian likes that social media is a tool the other generations never had. Lacey isn't just charming and flattering, she plays it up and lives the part. With that, the panel says good night, and wants everyone to prepare for the true premiere of WWE Backstage on November 5th, 11PM Eastern! To entice viewers, it will have Rob Gronkowski AND John Cena!
---
My Thoughts:
Alright, not a bad second episode before the official run "premieres" in a couple weeks. There was still a lot of breaking the fourth wall, a lot of shoot talk like what a site like ours would do, but it started to say towards kayfabe more for the majority. They basically front-loaded the kayfabe, talking about the shows and having the superstar interviews. It was a good move during Roman's interview promo for Corbin to attack, that's just standard Heel stuff. Now, making a 1v1 match for SmackDown next week is a bit silly, this should just intensify the Crown Jewel PPV match. But I also get that they need to do something for that post-Crown-Jewel episode, even if Corbin VS Roman is redundant from the many times they had matches in the past. Finn was fully in character, which was great, and I am so great he was saying "real" rather than old, new or whatever. I really hope "Prince" Balor gets to do some wild Heel stuff in the coming weeks.
The Hot Tag and Promo School segments were good. It is a shame what happened with Xavier, I just hope he can make a return. I'm surprised Backstage didn't take time to talk what it means also for Big E and Kofi. Do they stick to tag? Do they each try to be singles superstars so that they can have the world and Intercontinental titles? Akbar did great in the promo, and while Backstage is Fox/Fox Sports 1, being on American Ninja Warrior, an NBC Universal show, maybe Akbar could do stuff on Raw or NXT now, to at least be a personality. I really did like the recap for the rise of The Man. WWE Backstage is definitely good for getting some real-life thoughts and feelings from the talent, so I hope they are able to keep these retrospectives up. But the show kinda fizzles out trying to highlight social media happenings. A segment like that could be used to fill time earlier in the show so that we end strong, such as with the retrospective. These special edition "preview" episodes are obviously the testing ground for this stuff, but so far it's been pretty good.
News From Cook's Corner 3.8.21: Explosions R Us
Cook brings us all the explosive news! Big, small, literal, figurative…an explosion is an explosion…right?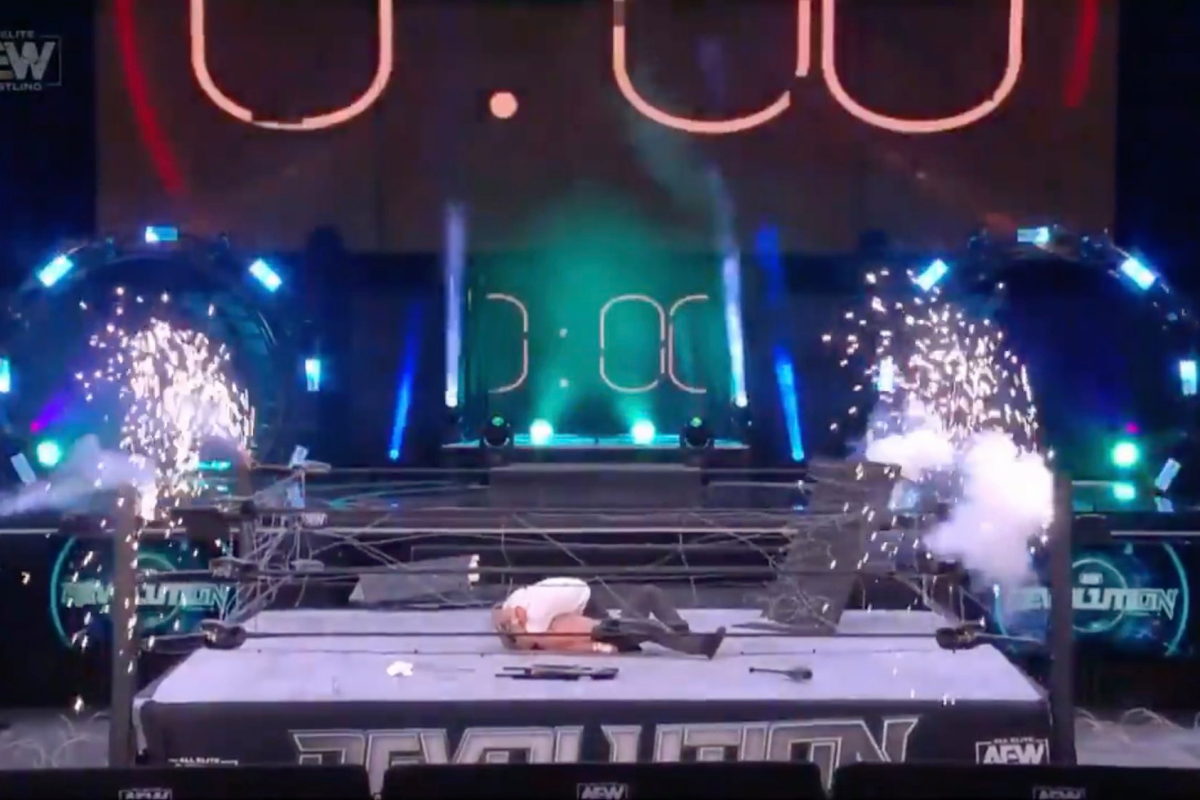 Hi, hello & welcome to News From Cook's Corner! So much going on in the world of wrestling this week that it's tough to keep track of it all. We do our best here, and pretty much anything I don't cover here is covered in a column or podcast here at the Chairshot.
I would say that the rest of March might be a bit busy for me due to college basketball, but the Louisville Cardinals men's team probably has two games left at most. One ACC Tournament game, then one game in whatever other tournament they make. Fun! At least the women should be able to make a pretty good run, and that won't affect things too much. Especially since I'm cutting back on the drinking and also not watching games out of the house anymore.
I might actually be productive this March! That'd be nice. Let's be productive and go through the news!
Was There A Revolution?
Yes there was! I was working during the first part of it, but we definitely need to talk about some of the major happenings of this show…
Hall of Fame Worthy Signing = Christian Cage
I'm never really a fan of hyping up surprise signings for major shows. Everybody gets their hopes up to the point where unless it's Ric Flair somehow in his prime again it ends up being a disappointment to most people. Pretty much every WWE Hall of Fame level talent not doing anything right now tried to make us think it was them on social media. It ends up being Christian Cage, complete with TNA theme song.
Definitely two schools of thought on this one. Christian has a lot of admirers that were happy to see him return at the Royal Rumble. They then wondered where he went afterwards. It makes sense. Christian had to leave WWE in the mid-2000s to get a real chance to shine as a main event level star. Now, he has to leave WWE again to get a real chance to end his career on his terms.
Then there are those out there making the TNA comparisons. It's a lazy talking point, but you're not going to get people off of it once it starts. As long as Christian adds to the shows and doesn't detract from them, I don't see the issue. I also think he's worthy of being in the WWE Hall of Fame, so I can't accuse AEW of false advertising here.
It has to be asked, though. How did WWE let this happen? How did they not make sure Christian was locked up after the Royal Rumble? Booking Edge & Christian against Roman Reigns & Jey Uso, or Jey & a returning Jimmy Uso, seemed like an obvious & logical way to keep the Edge/Reigns story moving. Seems like a missed opportunity for them, but I'm guessing that Vince McMahon doesn't see it that way.
Ethan Page Returns From The Dead
It's happened before. Allie died in Impact's Undead Realm, then re-appeared in AEW. Now it's Ethan Page. Maybe it's a Canadian thing? Page appeared in the Face of the Revolution ladder match, having a good performance but coming up short to Scorpio Sky. Page is a good talker and a solid in-ring talent, hopefully he won't get lost in the shuffle here.
Maybe he could form a team with his brother Adam Page. I just hope John Silver doesn't get confused now that there are two Pages. Actually, three when DDP is around.
Double or Nothing announced for Sunday, May 30
It'll be AEW's second straight Sunday PPV event, which Tony Khan says he'll only try to do on three-day weekends going forward. To which I say "What in the blue hell is a three-day weekend?" Must be nice! DoN will be going head to head with the Coca Cola 600, but apparently NASCAR has fewer crossover fans with AEW than boxing or UFC.
One bad exploding ring ruins the night
It's a shame, too. The inner blood mark in me was enjoying seeing the various clips of explosions & barbed wire & blood and all that stuff that "smart" fans are supposed to act like is garbage. What can I say, I'm a sick fuck. I don't need to see the blood & guts every week, but there's definitely a time & place for it. Kenny Omega & Jon Moxley's time & place was on Sunday night, and it seemed like a pretty exciting time for all involved…up until the finish.
According to AEW, this is the ring being "blown up".

You can recreate this with a few sparklers in the safety of your living room #AEWRevolution pic.twitter.com/CUbVuknBb7

— Wrestle Critic (@WrestleCritic) March 8, 2021
We all know how these things work. Opinions on wrestling matches & shows are largely based around the finish. A good finish can make us forget a match sucked. A good main event can turn a thumbs down show to a thumbs up. On the other side of the spectrum, a bad finish can turn us against a match, or against an entire show.
AEW Revolution would have been more well received had the closing explosion not been a dud. They should have just started firing off the explosives used for Cody's entrance again, that could have covered the ring stuff up. All it takes is one bad explosion to make people forget three & a half hours.
Maybe the moral of the story is to not have your show end with an explosion, but I don't want to entirely dissuade future pyromaniac wrestling promoters.
Is the "Wednesday Night War" Over?
Speculation is rife that NXT will be moving to Tuesdays in April, with the first Tuesday episode coming two days after WrestleMania. The idea of NXT switching nights has been talked about for the past several months now, and the rumors really picked up when it was announced that NBCSN would be closing up shop and some of their main properties would be moving to USA.
So Wednesday Night Hockey is a bigger deal than I thought it was. Who knew? That's what I get for sticking with Fox Sports Tennessee coverage of Nashville Predators games.
Nothing has been officially announced yet, but apparently William Regal has a "landscape changing announcement" scheduled for this week's NXT episode. Could be it. Could also be an announcement that they're going to put security guards in the NXT parking lot so people don't get beat up. Ya never know.
I'd like to wait until everything's official until we start speculating on the fallout, but I do get the feeling that AEW won't see as big an increase in viewers as you might think. I tend to think that wrestling fans that wanted to watch AEW on Wednesday night were already doing so. Maybe there's some NXT viewers that haven't checked out AEW yet, and maybe some of the holdouts in that older demo are swayed by AEW bringing in more people in their age group, but I'd pump the brakes on any idea of Dynamite getting those Raw ratings numbers.
NWA Update
Last week we knew that the NWA was holding tapings from March 21-21. We now know that the March 21 show will air on FITE, is called "Back For The Attack", and will cost viewers $19.99. We also know that NWA Powerrr will be back airing regularly on Tuesdays at 6:05 starting on March 23, and will be available on FITE "via a low-cost subscription bundle".
It's obviously risky putting all of your content behind a paywall. You can't even find the old episodes of Powerrr for free anymore. The idea seems to be that there are enough people that enjoyed what the NWA was doing pre-pandemic that a pretty good number will be willing to fork out whatever price it is per month to keep taking the ride. FITE has been a reliable streaming platform in my experience, so if you're going to try something like this they're probably the best bet. It definitely helps increase FITE's presence to add "exclusive home of the NWA" to their portfolio.
In other NWA-related news, Serena Deeb, AEW roster member & current NWA Women's Champion, recently had her left knee scoped. The Internet tells me that recovery from such a procedure takes approximately six weeks, so Deeb might not be available to work the coming TV tapings. They could use those tapings to build up a challenger for her, which I figure they will since taking the title off of her in the boardroom wouldn't make too many people happy.
Then again, Serena said she'd be back "before you know it". Theoretically she could return on an episode taped in advance and we wouldn't know it if there were no spoilers!
Joey Ryan Almost Got Back In The Business!
It was close! There was a show scheduled to run in Knoxville, Tennessee on March 20 called "Wrestling For Women's Charity". Sounds innocent enough, right? They posted their info on the social media with the venue address, ticket prices, streaming details, covid protocols (which, by the way, some of you Southern promoters seem to be doing a pretty poor job with your protocols from the clips I've seen. Not naming any names, but pretty much any show south of Kentucky with a recognizable star looks like a virus pit.), and the usual stuff. Of course there was a show poster, and one of the wrestlers on it just happened to be one Joseph Cornelius Meehan-Ryan.
This obviously got some attention, and the Internet started doing some digging around. What they found out was that the event was being run by Bar Wrestling, which is the fed that Meehan was running in Southern California prior to #SpeakingOut. Apparently the wrestlers involved didn't know about this, and started pulling out of the show. FITE, who was mentioned by the show as their streaming partner, said they wouldn't be airing the show. Tony Khan said that the AEW wrestlers wouldn't be participating, but offered to donate to the chairty. Then, Khan wondered if there was actually a charity, considering who was involved.
There was a charity! Since Joseph Meehan-Ryan claims to have found God since the fallout of #SpeakingOut (who apparently has commanded him to sue his fellow wrestlers), he was going to divert money to Project GRL, part of Joyce Meyer Minstries' missions arm. In case you're like me & wondering who Meyer is, she's one of those televangelists that flies around in private jets & owns several homes funded by the people sending her money for Jesus. It seems like a pretty lucrative deal if you can make it work.
The show was cancelled, but whoever was running the Twitter account had to get in one last shot:
"We apologize for riling everyone up. It is clear that we're in over our heads. We'll say that everybody booked was fully aware of all details including going through AEW's 3rd party booking system for talent. Rather than put talent in a tough situation, we've canceled the show."
Throwing everybody under the bus, which is 100% on brand for Meehan. People wonder if he'll use this as more evidence that he can't make a living and file some more lawsuits. Me, I'd prefer that he find another way to make a living, but I know that we'll be dealing with this guy trying to do things and suing people for years to come. Wrestlers will just have to be more careful about who they accept bookings from, which is probably a good idea anyway.
Another Week, Another Lawsuit
Last week, we talked about Kelly Klein filing a lawsuit against Ring of Honor, Sinclair Broadcasting Group & others concerning her alleged mistreatment by the wrestling promotion. This week, it's her partner in crime (are they still partners in areas other than crime? No idea.) Joey Mercury. We mentioned how one of the interesting parts of Klein's lawsuit involved challenging ROH's classification of her as an independent contractor, and Mercury's lawsuit addresses that as well.
Mercury claims that he was forced to resign, ROH refused to respond to his claims of an unsafe work environment, and that he was paid less than others with his job positions. He also says that he was misclassified as an independent contractor rather than an employee, which he figures he was since he was a producer.
I look forward to discussing another ROH lawsuit next week. Has Joseph Meehan-Ryan sued them yet? Surely he's got some beef with how he was used there way back in the day.
No More Thigh Slaps!
Vince McMahon has had enough. He has stands all he can stand until he can't stands no more. All these young kids slapping their thighs and legs when they kick somebody. No more! There are signs backstage now telling the wrestlers not to slap their leg when kicking.
Many people will be happy with this, as they feel that thigh/leg slapping is one of the things killing the business. It's never really bothered me, but I might just be used to it. I will say that leg slapping got Yoshihiro Tajiri over with me way back in the day. Did anybody ever time it better?
Welp, that's all the damage I can do here this week. Make sure to keep coming back to The Chairshot for your best show coverage, wrestling opinions and NFL quarterback top 5 lists! Thanks for reading, and keep your stick on the ice.
Mitchell's Talking Smack Report! (3/6/21)
Ding Dong, HELLO~! Talking Smack!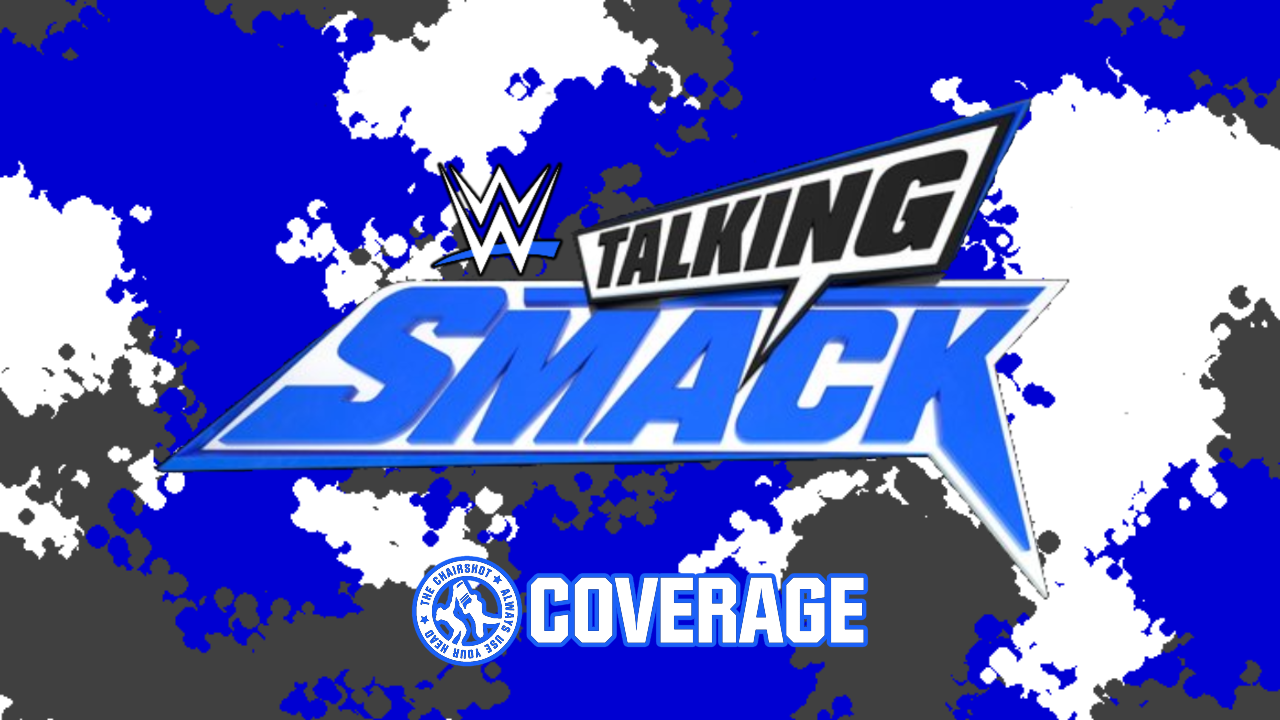 Talking Smack has the Role Model and royalty!
WWE is heading for the Fastlane, but DING DONG, HELLO~? There's Talking Smack first, with Bayley, the Mysterios and APOLLOOO~!
Kayla Braxton welcomes us back to the show!
We're on the Road to WrestleMania but we're going to stop at Fastlane first! And speaking of Fastlane, we saw Daniel Bryan celebrating atop the Steel Cage after defeating Jey Uso! That's because we will now get Bryan VS Roman at Fastlane for the Universal Championship! Does Paul Heyman have any comments? Kayla is for one proud of Bryan. Kayla congratulates her on her bias. He does have a bias, too, but that doesn't make him wrong.
"Daniel Bryan is a very interesting human being. He has everything a man could want: he has a wonderful wife who loves him; he has healthy children who adore him; he has the WWE Universe which appreciates his unique worth ethic; and now, he has a path to the main event of WrestleMania. Everything a man could want. Except what Daniel Bryan doesn't have is a strategy to beat Roman Reigns! That's where Daniel Bryan comes up short." Heyman assures us, as unique of a human and as much momentum Bryan has right now, Bryan is NOT man enough to beat Roman Reigns. He is not capable of taking Roman out of the main event of WrestleMania. All Bryan has now is "an ass-kicking at Fastlane that Roman Reigns will bestow upon him as a message to Edge."
Ladies and gentlemen, that is not a prediction, that is a spoiler. The Tribal Chief, the sun around which the WWE Universe shall continue to orbit is the Reigns-ing, Defending, Undisputed, Uncontroverted, WWE Universal Heavyweight Champion and T H E main event of WrestleMania, Roman… Reigns…! Kayla says we'll on the Talking Smack after Fastlane. Heyman says that shouldn't be her comment. She asked a question, he answered it, that's it. Stop flirting with him, he's married! But Kayla ignores Heyman and says we have our first guest, who has her own hit talk show, DING DONG, HELLO~! It's the longest reigning SmackDown Women's Champion ever!
Bayley joins Talking Smack!
Heyman greets Bayley with a kiss to her hand and she swoons?! Bayley says she'll show Kayla has it was, and kisses Kayla's hand. Kayla just says thanks, and Bayley can't believe it! This is why Bayley is here! She needs to improve this show! Heyman thanks Bayley for the honor of kissing her hand. Bayley thanks him for the honor of having her hand kissed. But Bayley is here because she'd love to take over. What? Well Bayley is the host of the newest and the best WWE talk show right now, and Heyman agrees. It is T H E E Best! Bayley feels she could add more flavor and entertainment, and viewership, to this show. If Kayla would like, she could be competition in the ring while Bayley joins Heyman here.
Heyman says Kayla did great on Raw Talk. From what he heard, he doesn't watch. Bayley takes a seat and complains about the chairs. Kayla says she did like Raw Talk because at least she had a cohost who understood what it was to be a cohost. Seriously? Bayley says she went on Raw Talk when this is her show? Bayley would never do that as THE host. Heyman says, "Ding dong, Hello!" Kayla is a ding dong, and he says hi to Bayley! Kayla brings up the Sweet Tweets and how the last one was apparently sour. What was it? Well depends, was Kayla "WWESuperfan?" But Bayley is wearing her host sweater, glasses and watch, so maybe she'll ask the questions here. Oh really? Well fine. Ask Kayla whatever you want. She can't say she'll answer but she'll try. Well that doesn't seem fair.
Bayley takes her glasses off to get serious, and she asks if Kayla was WWESuperfan, who tweeted that Ding Dong Hello is "an abomination, the worst thing you've ever seen in your life," because that's what that person said! Kayla can get in the cage and meet Bayley right here and now. Kayla confirms she is NOT WWESuperfan, but whoever they are, she applauds them. Kayla will retweet it. Oh, okay, fine then. Bayley breaks her glasses! Is she upset? No. Then will Bayley ask more questions? No, Kayla can ask. Kayla asks who Bayley would have as a guest, in the whole world, for Ding Dong Hello. The whole world? A line is forming from Jerry Seinfeld to Ellen to Wendy Williams to Ricki. Remember her? Ricki Lake! Bayley was trying to spark Kayla's brain there. Does Kayla do homework?
Heyman says Kayla is too busy going to Raw Talk on Mondays. Well, Kayla wants to make sure Bayley knows that Twitter account, EllenDegeneres1, is not the REAL Ellen. Yes, she is aware, because THE Ellen could just text Bayley. DING DONG, Bayley's a STAR! Kayla agrees, Bayley is a star, and Ding Dong Hello is a show. Wow, how rude. Kayla invited Bayley here! Well Bayley said she wants to take over so… Well now Bayley broke her glasses because of Kayla. Heyman apologizes on behalf of Kayla because she has no conscience. She cheats on Talking Smack with Raw Talk. He is protecting Bayley from Kayla, the "wanton pseudo-journalist who is besmirching" Bayley's reputation.
Bayley agrees, there should be brand loyalty. That is why Bayley is the Role Model and gets the Sweet Tweets, and still runs the show! So Kayla should get off the show so Bayley can run things with Heyman! Well Kayla says not anyone can do this job, it's not that easy. Bayley breaks what's left of her glasses and then takes her leave. Heyman asks what's going on with Kayla today. Kayla was just giving Bayley a chance to step up and prove she is a good host. Heyman agrees, Kayla should test Bayley in all aspects, and that includes getting into the ring.
Heyman claims that before the show started, Kayla got all snotty about Bayley and said she'd slap Bayley around in the ring. Lying is never good, Paul. Then Kayla needs to stop lying. Well this isn't a lie, our next guests are Nigerian royalty and his royal guard!
Apollo Crews (and the Elite Guard) join Talking Smack!
Heyman asks if it is okay to shake Apollo's hand. Apollo tells his guards it is okay, he is engaging. He and Heyman are okay. How is Heyman? He is doing great, now that he is in Apollo's presence. Apollo thanks Heyman and asks if Kayla is happy to be in his presence, too. She is! She is very impressed with seeing Apollo's change. How did it feel to finally introduce "the real" Apollo? It felt fantastic. This is who Apollo is and who he has been, but he's hidden it for so long. As he said on SmackDown, Apollo was embarrassed to embrace his roots because of how he'd be made fun of by the other children. They'd call him names, not embrace him, so he couldn't embrace his heritage.
But now, it feels good to be who he is. He loves it! He loves dominating people like he did Big E. Big E is home, and if he were smart, he'd stay home. But at the same time, Big E has something Apollo wants and that is the WWE Intercontinental Championship. Big E must come back and Apollo will hurt him again. Apollo's birthright is to be a warrior, like the Tiiv people. Apollo will live up to his family's greatness by taking the championship. Heyman says question asked and question answered, so next question. Kayla brings up how Apollo had chances to take the title and failed, so how- Apollo laughs and says he never failed. That loss was not a failure.
The difference is now, look at who Apollo is. Big E doesn't want to face Apollo after seeing what Apollo is capable of. The world knows what Apollo is capable of! And Big E will learn that again. Apollo wants Heyman to relax, they are fine. Heyman says he is very impressed by everything Apollo is doing physically, strategically, and in action. Apollo says Heyman understands. Big E will understand. Does Kayla understand? Is she really hearing what he is saying? We're just a week away from Big E's return, and Apollo will be waiting. Then Apollo will show the world just who good, how GREAT, Apollo really is. Apollo shakes Heyman's hand again and Heyman says he is in awe.
Kayla thanks Apollo for his time, and Apollo leaves with his guard in toe. Kayla will say that the last few times we've seen Apollo on Talking Smack, and Heyman's motivational speeches have perhaps helped light that fire in Apollo. Well like most women in Heyman's life, they don't give him credit when it is due. But Heyman has been right about great talent for over 34 YEARS. With that credibility, Heyman assures all of us that Apollo Crews is a main-event talent. "He's going straight to the top. Apollo Crews, 2021, will be a top tier WWE superstar, and that's also not a prediction. That's a spoiler." Kayla doesn't agree with the tactics, but she knows Apollo is someone to watch out for. But finally, a duo to watch for, it is the Mysterios!
Rey & Dominik Mysterio join Talking Smack!
Kayla thanks them for being here. Rey and Dom have found themselves in an "interesting" situation with Alpha Academy, Chad Gable & Otis. They have a target on the Mysterios, but do they know why? Heyman speaks up as someone who has known Rey for a long time. It is apparent there is a lot going on. All respect to Kayla, they don't need to be fielding questions. Rey has something he needs to say. So with that, Heyman lets Rey take the floor. Rey says that as we all know, he has been working very hard to teach his son how to be a man. They've been training so hard day in and day out, in the ring, to make Dom the best version of himself.
But on the other hand, Chad Gable is "puppeteering" Otis into doing his dirty work. Chad is making Otis his BITCH! Sorry for the language, but that is the heat within Rey. Rey says it's okay that for the past two weeks, Otis has dropped Rey and used that 300+ pounds to crush Rey's ribs. But that fires Rey up like they wouldn't believe. They have underestimated the Mysterios because Rey has been in the ring with some of the baddest men in the wrestling world! No matter how big, how heavy, how badass, Rey has found a way to take them down! "Chad, Otis, you have no idea the magnitude of the hurricane that's coming your way!"
Rey says it in Spanish, too, that they have no idea what it is to face a Mysterio. But they will feel the power of the 619. With that, Talking Smack closes. Will Rey & Dom have Alpha Academy's number?
---
My Thoughts:
A pretty good episode this week, though I don't remember any of this being advertised last night on SmackDown. Bayley trying to expand as a talk show host was a funny way for her to get on Kayla's nerves. I feel like Bayley should've read some of that supposed mean Tweet on SmackDown to set this up, as she could've said anything today and it would've been what it was. Maybe "WWESuperfan" continues to mean Tweet her and there's some big reveal of who it is, but at the same time, I don't know how that would go. Apollo had a good segment, partially reworking what he said on SmackDown, but maybe a little clumsily. Point is, Heyman got to comment that Apollo is going places, and I don't doubt it.
The Mysterios had a good closing segment, and I like that Heyman helped set it up because of that ECW connection. Rey Mysterio here adds a great bit of heat and depth to the story that had only been told in the ring so far. As I said for the SmackDown article, I am sensing a big stakes rematch of the Mysterios VS Alpha Academy, winners go to Fastlane to face the tag team champions, which might also annoy the Street Profits.