NOAH WEEKLY NEWSLETTER VOL.67 ~ 26TH JANUARY 2020
The Global Junior League has boiled down to the Semi-Finalists! Heavyweights have taken a small backseat, but Hisame gives us some unique nuggets of information this week!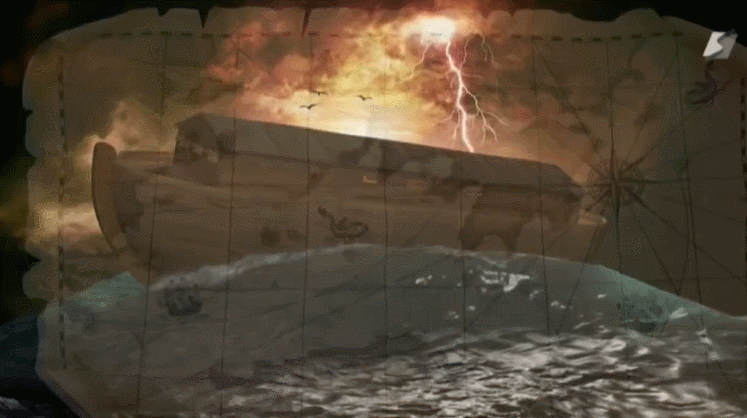 The Global Junior League has boiled down to the Semi-Finalists! Heavyweights have taken a small backseat, but Hisame gives us some unique nuggets of information this week!
Event Recap
NOAH held the last four dates (21st, 22nd, 23rd and 25th) of the Global Junior League tour 2020 leading up to the finals at Korakuen Hall on the 30th. Fans in the provinces and in Osaka had the chance to say goodbye to Quiet Storm, the Osaka crowd in particular were very emotional as he is seen as part of the city, and he himself considers it his home. Quiet Storm says he will stay in Japan, and has apparently been talking to management agencies for future bookings on the Japanese indies.
Global Junior League 2020
January 21st: ACROS Fukoka
Post match interviews
Atsushi Kotoge defeated YO-HEY. During the match he used Bison Smith's finisher, the Bisontennial. When asked about it backstage, he said that although he had never wrestled Bison, the move came to him as an inspiration as he had seen the junior, Ricky Marvin, use it. In the end, he won via the Killswitch.
Daisuke Harada and Nioh fought tooth and nail, but again, it came to a 30 minute time out draw. This has been Daisuke Harada's second, having drawn previously with Minoru Tanaka. Harada now had to get the win over Chris Ridgeway to break even.
After the match Nioh gave full vent to his Kongoh paranoia saying that there was no way to win against RATELS, the fans, the media, the parent company and NOAH.
Kotaro Suzuki defeated Tadasuke with a reversal of the 2PAC.
January 22nd: ACROS Fukoka
Post match interviews
Hajime Ohara defeated Atsushi Kotoge with a vicious looking Muy Bien.
Daisuke Harada and Chris Ridgeway had a kind of pre-match before their Global Junior League match. During a melee brawl, Ridgeway managed to sneak pin Harada. Harada naturally didn't take too kindly to this, and they started to brawl, which had to be broken up by their tag team partners.
NOSAWA Rongai was up to tricks when he faced Yoshinari Ogawa, by holding on to his legs when he tried to get back in the ring after being knocked out of it, and the match lasted only ten minutes and twenty-nine seconds. Ogawa went mad, especially when NOSAWA stole the belt, even attacking him with an umbrella he stole off of a fan. NOSAWA was left with a nosebleed.
Ogawa was not finished with NOSAWA, attacking him in the interview area. NOSAWA was only able to get a couple of words out before he was assaulted. NOSAWA said that he would have his title match in 2025, which will be his 30th year in wrestling. Ogawa told him firmly that he was NEVER getting a title match.
Tadasuke defeated Dick Togo. Although it made no difference to Togo, and there was no way that Tadasuke could advance, he said that he would win next year, but this year he was proud that his final Global Junior League match meant that "Outsiders" couldn't get straight wins.
January 23rd: Kochi Cultural Plaza Karupato Small Hall
Post match promos
Kotaro Suzuki defeated Haoh in 9 minutes and 20 seconds with The Tiger Driver.
HAYATA paid NOSAWA Rongai back in kind, by getting him counted out by holding on to his legs and preventing him from getting back in the ring, with the match lasting only six minutes and 43 seconds. Yoshinari Ogawa aside, and Junta Miyawaki of no consequence as he lost the league with zero points, HAYATA is not pleased with NOSAWA'S actions.
Lets just say that HAYATA has extensive experience with being clung on to, when trying to get away.
Nioh pinned Minoru Tanaka after 14 minutes and 24 seconds, via Michinoku Driver B followed by Cancun Tornado.
January 25th: Edion Arena Osaka Stadium 2
Post match promos
President Takeda had given permission for the SNS team to go to Osaka and stream the four Global Junior matches live on Twitter via Periscope, and as an added bonus we also got to see the main event.
Daisuke Harada vs Chris Ridgeway\YO-HEY vs Hajime Ohara 
Yoshinari Ogawa vs HAYATA\Kotaro Suzuki vs Dick Togo\AXIZ (Go Shiozaki & Katsuhiko Nakajima), Kaito Kiyomiya, Naomichi Marufuji & Atsushi Kotoge vs Kongoh (Kenoh, Masa Kitamiya, Yoshiki Inamura, Haoh and Nioh) 
Daisuke Harada and Chris Ridgeway put on a complete match of the year, with Harada prevailing over Ridgeway in 10 minutes and 56 seconds via Frankensteiner.
Hajime Ohara defeated YO-HEY via Mui Bien submission (13 minutes, 49 seconds). After the match, Daisuke Harada got in the ring and squared up to Ohara, and they both made pointing motions. Harada later commented that he and Ohara didn't have singles often, but when they did they usually fought for belts. Harada vs Ohara is a special treasure in NOAH's chest, and they only bring it out on special occasions. Their matches are technical and psychological, and embody the very aesthetics of NOAH. They also prove that Juniors are capable of doing more than just flips.
As popular as Daisuke Harada is, fans are throwing their support behind Hajime Ohara, and are delighted that he has not only won, but has got this far.
Yoshinari Ogawa defeated HAYATA in an INSANE match in which the fifty-two year old Ogawa more than kept pace with the much younger 32 year old HAYATA. The Osaka crowd were screaming throughout it.
As he had worked on HAYATA'S legs throughout their GHC Junior Heavyweight match, Ogawa took a different tactic and worked on HAYATA'S neck and shoulders. After taking about three or four moonsaults in a row (all of which Ogawa kicked out of), HAYATA then went for The Headache. Ogawa countered, HAYATA countered back, but Ogawa was too quick and got the pin in 18 minutes and 33 seconds
Dick Togo defeated Kotaro Suzuki with the Diving Senton in another amazing junior match in 15 minutes and 9 seconds. This was the first singles match between them.
Ogawa, who had been hoping for Kotaro to get the win, got into the ring afterwards and gave the "I'm watching you" gesture to Dick Togo, before backdropping him. Togo said he would repay Ogawa's polite greeting to him at their match at Korakuen Hall. Ogawa says that it doesn't matter that Kotaro lost. He is the champion. He can always nominate him.
Therefore, the semi finals at Korakuen Hall on 30th January will be:
Yoshinari Ogawa vs Dick Togo
Hajime Ohara vs Daisuke Harada
The winners from each match will meet each other in the same night for the finals. The winner of that will be eligible to challenge for the GHC Junior title. Should Yoshinari Ogawa win, he will be the first reigning GHC Junior Heavyweight champion to win the league, and he will be able to nominate his own challenger…which will probably be Kotaro Suzuki.
The Heavyweights
With the focus on the juniors, the NOAH heavyweights haven't really done much. There have been no title challenges made for the belts, although this came very close after the big five man match in Osaka, when Kongoh's first five man were defeated by Go Shiozaki's lariat on Yoshiki Inamura in 23 minutes, and 31 seconds. Kongoh got waved out of the ring by their opponents, and Kenoh left in a huff, screaming at his opponents.
Afterwards came a tense standoff. Atsushi Kotoge and Kaito Kiyomiya, the two without belts, left, leaving the three champions in the ring – Go Shiozaki (GHC Heavyweight), Naomichi Marufuji (GHC Heavyweight Tag) and Katsuhiko Nakajima (reluctant W-1 champion, who doesn't bring the belt with him). The fans watched and waited – was Marufuji going to challenge? Where AXIZ going to challenge? No. Marufuji left first.
Go Shiozaki then gave a promo, which Katsuhiko Nakajima stole the camera to film! As one fan said, "Is this love?"
Afterwards, Kaito Kiyomiya gave an excitable promo, which sounded somewhat similar to Kotoge's "Revolutionary Cloak Hero" talk when he said he would simply absorb anyone who stood in his way. I doubt Kiyomiya is going to start being a hyperactive crazy person in a cloak, but it certainly does seem that he has realised that if you are not enough with the belt, then you will never be enough without it, and as well as being reassured that the fans haven't forgotten about him, or are angry with him, he is discovering new avenues to creating his "new view".
NEWS
STREAMERS FOR QUIET STORM
In response to requests by fans to give Quiet Storm a proper send off at Korakuen, NOAH posted on their website the reasons why they don't allow streamers.
The reasons were.
1. The cost of recycling (Japanese business do not get recycling on the state, they have to pay for it, and you can imagine how difficult it is to recycle the mountain of streamers that NOAH have).
2. The difficulty of transportation and storage, especially in rural locations.
3. The venue has to give permission.
Fans have taken this onboard, and are now looking for alternate ways.
NAOMICHI MARUFUJI IN DDT
Naomichi Marufuji defeated Kazuki Hirata in a somewhat comedic match (and certainly not something you would ever see in NOAH). Despite the aesthetics of wrestling that NOAH espouse, Marufuji loves being in DDT, as it gives him a chance to do these things that he would not otherwise. At the end of the match Hirata got him to put on the sunglasses (Marufuji had destroyed some earlier by giving it the Tiger Knee), and dance.
Backstage Hirata said that he wanted to dance with other NOAH wrestlers. So Marufuji nominated Takashi Sugiura!
Sadly Sugiura is still sans phone, so we haven't\didn't get a reaction. I think Sugi is still recovering from getting very drunk in Osaka.
Konosuke Takeshita has also announced that he is aiming for a singles match with Marufuji.
KONGOH FAN EVENT AT THE CRAFTBEER TAVERN, OSAKA
The Kongoh heavyweights (Yoshiki Inamura, Masa Kitamiya and Kenoh) attended an event at CraftBeer Tavern in Osaka (Kenoh's favorite non foaming beer was on the menu for fans). The event was relaxed, full of laughter, and Kitamiya in particular was said to be very amusing. Kenoh smiled, and Yoshiki Inamura ate fried chicken and chips. Then he and Masa Kitamiya went out for more food afterwards.
Kenoh had hinted that something was going to happen in Osaka (it didn't), but he also said that he had someone very special in mind to team with for the upcoming Global Tag League scheduled to start in a couple of months.
Personally, I am thinking Kaito Kiyomiya…
ELSEWHERE IN NOAH
~ AXIZ signed a NINTENDO SWITCH for a fan
~ Daisuke Harada ditched the RATELS jacket in Osaka, to wear one of the family business "Harada Butchers". The shop has been in the family for at least thirty years now, and is run by Harada's older brother, Akio, who Harada has sibling squabbles with on Twitter.
~ Masao Inoue stopped a match in 11 minutes 23 seconds, as he could not endure Katsuhiko Nakajima's soccer ball kicks. One fan put it, "Nakajima! How could you? That old man has gout!"
~ Mohammed Yone tried to intimidate Yoshiki Inamura with Disco Fever. Inamura wasn't scared.
~ YO-HEY hinted that he was told at the hospital that he smoked too much.
~ Atsushi Kotoge went for a run in Kochi, and got lost.
~ It is thought that Takashi Sugiura and Masa Kitamiya may have lost some kind of bet, as pictures were posted on Twitter of them dressed in, lets say, revealing clothes – Kitamiya as a sailor (complete with hat), and Takashi Sugiura (out on the town with belt), looking like Tarzan's Jane! Sugiura made a few posts and then has gone dark on Twitter. Its thought that he may have either lost or broken his phone, especially since he has not responded to Marufuji's nomination…
~ AXIZ photobombed Kaito Kiyomiya's fan club photo session.
~ Kotaro Suzuki took the Yoshinari Ogawa route when he claimed not to remember something happening. In this case it was the loss to Tadasuke last year, instead of outright denying that it ever happened, Kotaro said he got drunk at New Year and forgot it.
CURRENT CHAMPIONS
BROADCASTS
Samurai TV will air the 24th February NOAH show live (event starts at 5pm JST)
G+ will air NOAH's show from Yokohama live at 3.45pm JST.
No other live shows or streams have been announced at the time of writing
THIS WEEK IN NOAH
Thursday, 30th January: Global Junior League semi finals and finals (Korakuen Hall, 18.30)
Saturday 1st February: NOAH fan event at Lake Hamamatsu
Saturday 1st February: Akitoshi Saito, one day manager at Yoneya
Sunday 2nd February: Katsuhiko Nakajima, parent and child exercise class
LINKS
Post match interviews ~ January 19th (Yabu, Hyogo) 
"Restoration to Popularity! Behind the scene of Pro Wrestling Noah's "Leaving Misawa" reform" 
PICTURE CREDITS: PKDK, Tokyo Sports
GIF CREDIT: Noah GHC