3 Man Weave: Tiger vs Phil and the NBA Bubble
The Coca-Cola 600, The Match 2, UFC fight island and how/when will the rest of the sports world resume.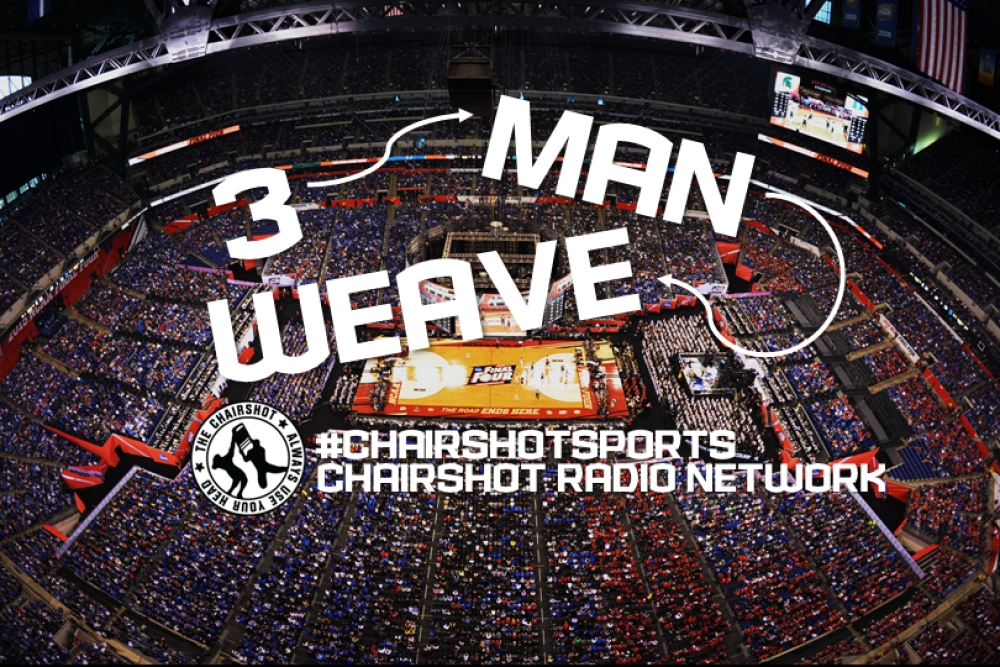 #ChairshotSports presents 3 Man Weave. Join Rey Cash @itsreycash PC Tunney @PCTunney and Christopher Platt @therealcplatt as they give their unique perspectives into the American and global sporting landscapes. This week on @3_ManWeave…
Coca-Cola 600
The Match 2
UFC's Fight Island
How and When Will Sports Return
The Undertaker Documentary
For the latest, greatest and up to datest in everything pro wrestling, sports and entertainment head to TheChairshot.com ALWAYS #UseYourHead #ChairshotRadioNetwork #ChairshotSports
Mitchell's Hyrule Puro-Resu News Report! (9/30/22)
A closer look at Link VS Kage 2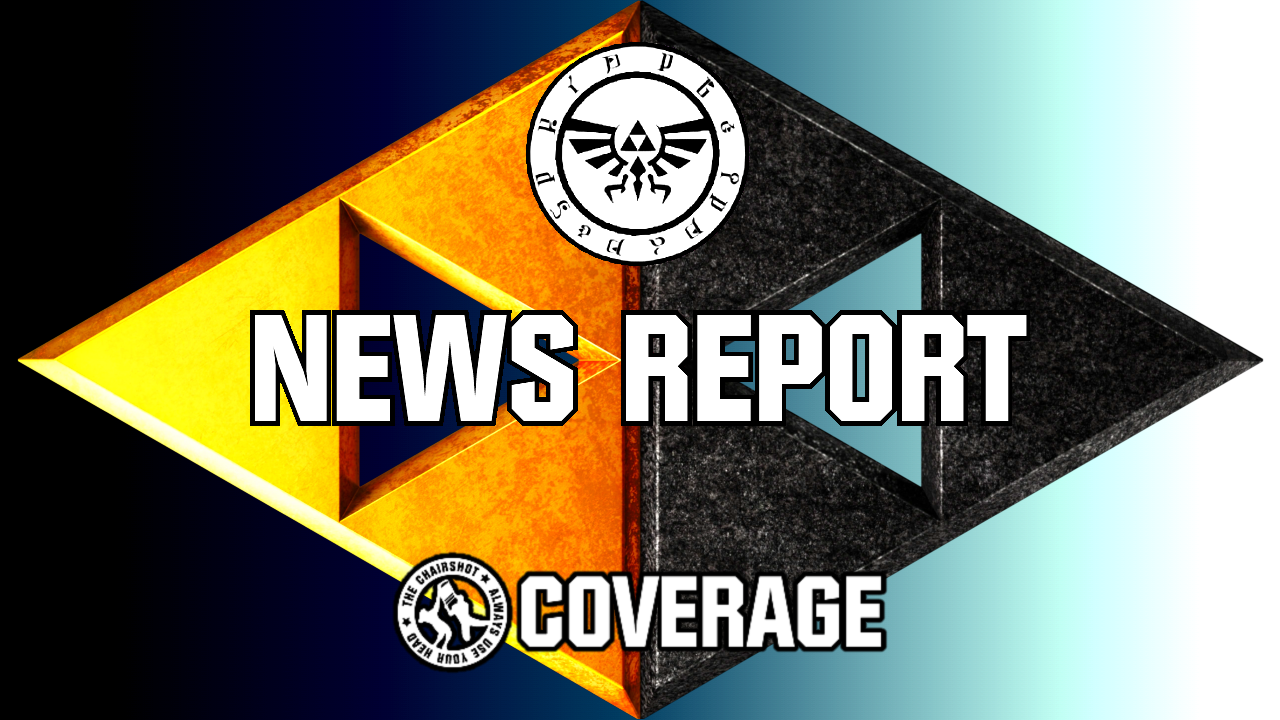 The duality of destiny is like a razor's edge.
The Triforce Championship's fiercest battle is but a month away, and to explore the layers of this match, HPW presents: Deep Dive.
How it started…
July 17th, 2021: HPW Skull Lake Slam Jam's Eventide Challenge Battle Royal.
Wearing all black and a mask to match, the one known simply as Kage, Japanese for "Shadow," made his debut alongside the Dark Forces. He surprisingly didn't eliminate anyone, but he was pivotal in other eliminations to bring the field down to the final six, himself, Riju, Ghirahim, Midna, Master Stalfos, and Hilda.
Kage battled through the Eventide Challenge match, going from one end of the island to the other. He was seemingly Pounced out of the running by Master Stalfos, but returned like a boomerang at the end of a chaotic battle to claim the prize. On that same night, Link battled and defeated The Artist, Yuga, with help from Ganondorf in thwarting the cheating. Link retained the title and came face to Kage, only to come face to face with an exact double! No one understood what it meant, until…
A heated battle between Link and Kage only became more violent when Aryll came out and revealed the truth: they're twin brothers, with Kage being kidnapped as a baby. The rage boiled over, Kage was disqualified and Link retained the title, but nothing was settled.
Though Ravio and Hilda worked together, Kage overcame them and won the right to challenge for the top title. However, Hollywood ReDead demanded his own spot in that fight, weaseled his way into it on May 1st, 2022, HPW ThunderStruck, and that set up a Spectacular Spectacle on Spectacle Rock! A Triple Threat main event, and that was all the difference! Kage became the NEW HPW Triforce Champion, pinning his own brother in the finish.
How it's going…
HXS TV spots Link out with sister, Aryll, and Zelda.
On the evening of September 25th, they're sitting at a table at an open air café. There are fans who recognize Link and Zelda, and the Hero and Princess of Hyrule are gracious enough to sign autographs and take a couple pictures. One fan asks about Clash of Fates. Zelda says she's prepared for anything Hilda, and Ravio, have up their sleeves to continue the second year of her title reign. And what about Link? How is he feeling about facing his brother again? Link isn't sure what to say, and Zelda says he'll be ready. The fans move on and the three have their meal.
While they enjoy their meal, Zelda does ask Link how he's feeling. She feels he really only lost the title because it was a Triple Threat. If it was 1v1 at Spectacle Rock, maybe Link would've retained. Link sighs and moves some of his food around on the plate. Aryll says it shouldn't have come to this. They're brothers! Why're they fighting? Zelda says it's because they both want the title. Aryll says that shouldn't matter, because they're brothers! Zelda doesn't understand Aryll's logic. They didn't grow up together, how are they supposed to feel like brothers? Aryll pouts but stays quiet.
Link posts a video.
He sits in his room, on his bed. "Look, uh, I know I don't talk much on television. I know many out there wonder why I don't. Some are even upset I don't. But, uh, I'm not sure what to tell you. I'm just not the best with words, I don't really know what to say at times. So I'm very grateful to the fans out there who accept me as I am. That they let my actions speak for me and that's enough. But I'm not making this video to try and explain myself, or to say thanks to anyone. This is because I finally know what I want to say right now, and I need to say it before the moment passes.
"For over a full year. Well, I guess for even longer than that when you think about it. But for me, it's been about a year and a few months since my world was turned upside-down. Not from losing the Triforce championship. That was the year before that, I'm fine with it now. What I mean is, I learned I had a brother out there I never knew about. He calls himself 'Kage.' Or, maybe that's the name that person who took him as a baby called him, I dunno. But he was taken from my family. It broke my parents' hearts. And in a way, he really has been this shadow hanging over us this whole time. And now there's a light being shined upon it because we're both in HPW.
"Kage, you are HPW Triforce Champion. I am this year's Mr. Eventide. We're set for another championship match at Clash of Fates 3. That is something we can't get around. But, you see, that's where this gets complicated. It was last year at Clash of Fates that we even found out the truth. And ever since then, ever since October 31st, 2021, our sister has wanted us to be brothers. I don't know what I want. What do you want, Kage? You denied it out loud, I denied it in my heart, but it's the truth. We're brothers. Win or lose, we're blood.
"So if you want to be my brother, then I will accept you as my brother. I will welcome you with open arms, happy that our family is finally whole. But if you want to be my enemy, then I will treat you as my enemy. I will hurt you as my enemy. I will destroy you as my enemy! The choice is yours."
---
My Thoughts:
This is publishing on September 30th, but I've been wanting to get this one out for quite a bit of time. I knew Clash of Fates 2022 would be about the rematch of Link VS Kage, and I wanted to give as much heat and emotion to this as possible. I'm still not sure I hit the mark I was aiming for. Part of that perhaps comes from this being all text. If this was a video, I feel like there'd be something more to it.
Chairshot Radio: Musical Chairs S2:E6- OK Go & The Offspring [092722]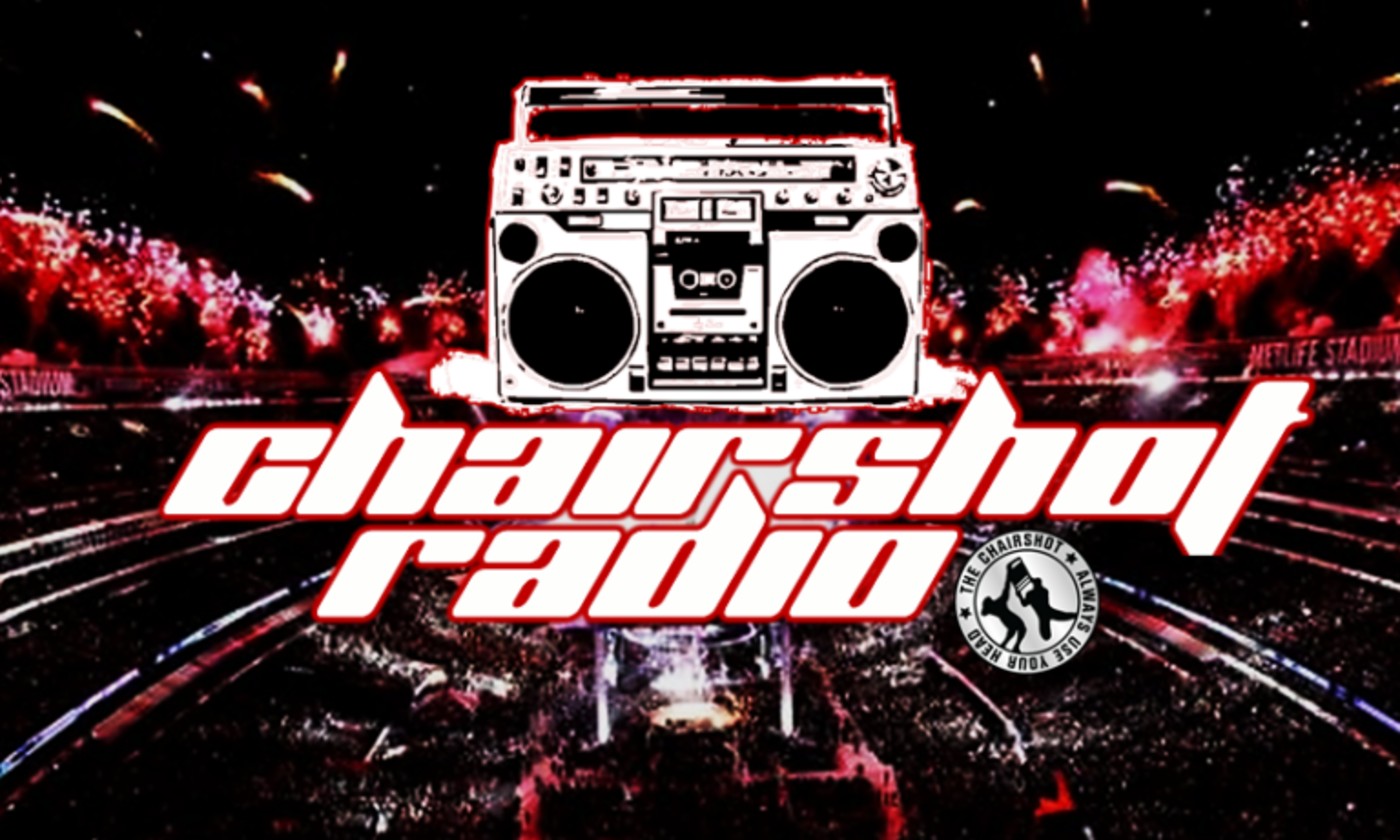 This week on Musical Chairs, the guys take a look at two more innovative and influential bands. Patrick talks about OK Go, a band that is one of his son's favorites and is known for some truly interesting, and highly entertaining, videos. Known for their big hit Here It Goes Again, there is much more to the Chicago natives and  Patrick tells us all about them this week. Dave then discusses The Offspring, a band that, along with Green Day & Rancid, revitalized the punk music scene in the early to mid 90's. This is a band that, as Dave puts it, "does not put out bad music" and he discusses some of his favorites, along with highlights of the bands near 40 year long career, here on this latest installment of Musical Chairs.
Today's hosts: Dave Ungar (@AttitudeAgg) and Patrick O'Dowd (@WrestlngRealist)
Musical Chairs focuses in on OK Go & The Offspring.
About Chairshot Radio
The rebirth of Chairshot Radio will see a rotating cast of hosts delivering you a new show EVERY day. Sports, Entertainment and Sports Entertainment is the umbrella under which we seek to invade your earballs. So sit back, relax and LET US IN…
For the latest, greatest and up to datest in everything pro wrestling, sports and entertainment head to TheChairshot.com and remember to ALWAYS #UseYourHead.
About the Chairshot Radio Network
Created in 2017, the Chairshot Radio Network presents you with the best in wrestling and wrestling crossover podcasts, including POD is WAR, Women's Wrestling Talk, Chairshot Radio daily editions, The #Miranda Show, Badlands' Wrestling Mount Rushmores, The Outsider's Edge, DWI Podcast, Bandwagon Nerds, the Greg DeMarco Show, 3 Man Weave, Five Rounds, Turnbuckle Talk, The Reaction and more! You can find these great shows each week at theChairshot.com and through our distribution partners, including podcasting's most popular platforms.
The Chairshot Radio Network


Your home for the hardest hitting podcasts and radio shows!
Listen on your favorite platform!
iTunes  |  iHeart Radio  |  Google Play  |  Spotify
Listen, like, subscribe, and share!
---