NXT Minus 6: It Needs A Slice Of Tomato
Bradley Jay is here with this 6-sided look at week 2 of the WWE NXT Great American Bash!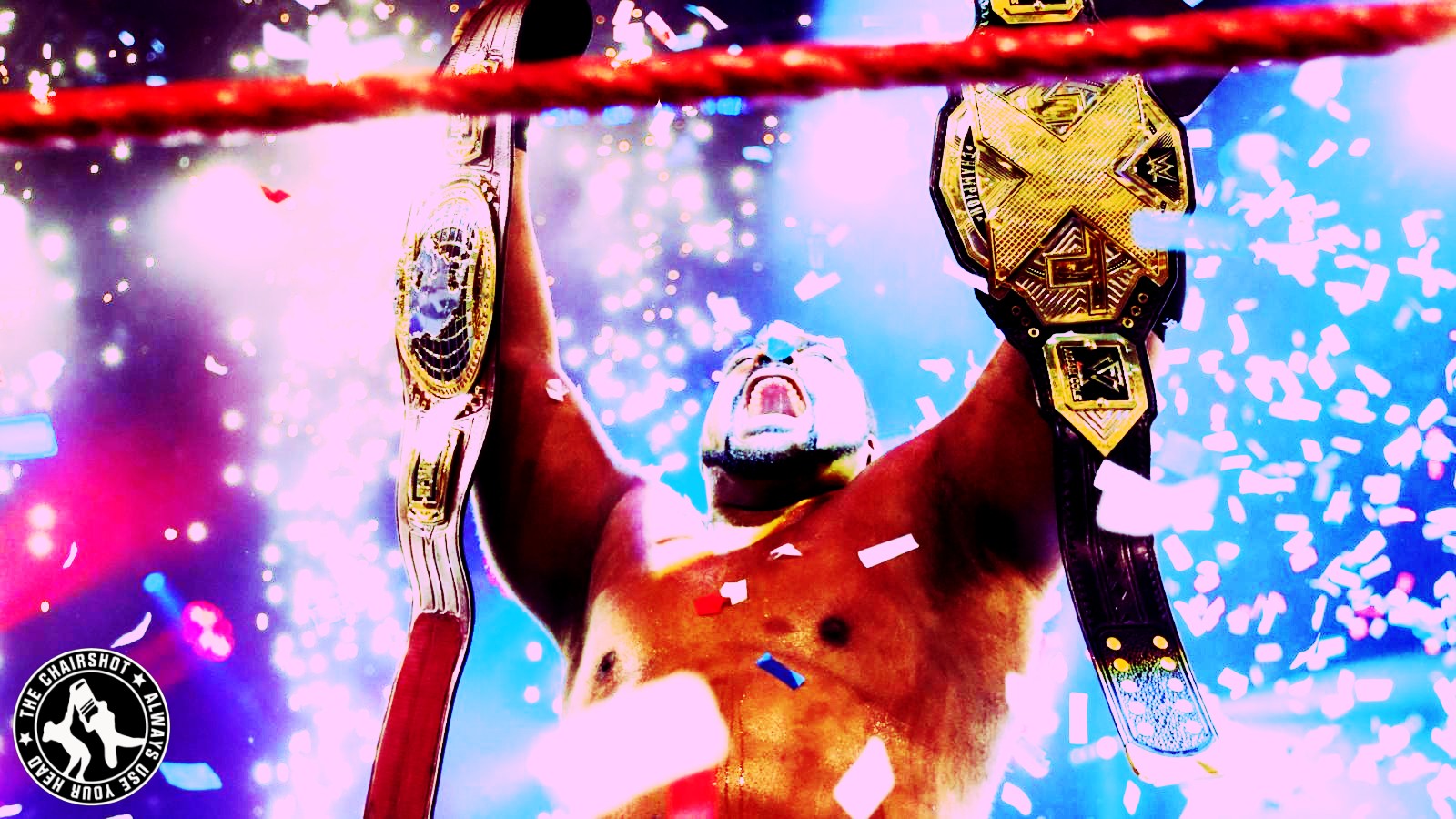 Bradley Jay is here with this 6-sided look at week 2 of the WWE NXT Great American Bash!
6. They say your wrestling personality is your real personality cranked to 11. Not a single cell in me believes any part of the real Candace Lerae is the Poison Pixie. I don't buy her as a heel. That being said, she is the Queen of Bumps, and that was on full display against Mia Yim. Good opener, good match, despite the fact that I like Yim even less PP. This reached the level of violence missing from Roderick Strong & Dexter Lumis. 4 stars
5. Last week, we got a quickly thrown together match with minimal story & had to endure the Rhea Ripley dumpster fire. This week, we get a quickly thrown together match with minimal story and are rewarded with Tony Nese versus Bronson Reed. This was a super fun clash of styles & personalities. Nese continues to shine & Reed is so easy to like. I'm down with the Thic-ness. Sometimes wrestling can be as simple as "You are a jerk and you deserve to have your ass kicked." 4 stars
4. Johnny Gargano is already looking ahead to Finn Balor, but if NXT loves us, we get more of Gargano versus Swerve Scott. Swerve continues his 2020 MVP campaign with another fantastic effort. There's nothing he can't do in that ring. As for Gargaono, if there's a wrestler on the planet who knows more moves than Johnny Wrestling, please tell me who that person is. Minimal story, no shenanigans, Match of the Night. Good things happen when you let wrestlers wrestle. And much love to Swerve for the Eddie Van Halen ring attire. 4.5 stars
3. It says a lot about the level of talent when six guys are wrestling and the least enjoyable is the Cruiserweight champion. As a storyline, the Escobar thing is dookie on a stick. As wrestling goes, I want to see more Raul Mendoza and Joaquin Wilde. They are the reason the Cruiserweight division needs tag titles. As for the match, everything made sense, from Fandango's knee injury to Drake Maverick's heavily taped back. I enjoyed this much more than I thought I would. 4 stars
2. Welcome back Mercedez Martinez! Since RawDown doesn't know what to do with Shayna Baszler, bring her back for a run at Martinez. After they kick the crap out of each other, they form a mutual admiration society tag team. What a great way for a very deserving Martinez to capture some gold. 
1. I liked Keith Lee versus Adam Cole. I didn't love it. 4 stars. It was an entirely fine hamburger that would have been so much better with a slice of tomato. Some matches need the crowd reaction more than others. Still, it was a great way to end what was a 100% enjoyable night of wrestling. No shenanigans. No overbooked, overcooked RawRown ass trash. In my humble, and apparently solitary opinion, night two of the Great American Bash far outshined night one. This is wrestling. This is NXT.