Cook's Top 5: 2004 Wrestling Memories
Steve Cook continues his journey by stopping in 2004–an impactful year for wrestling, but more importantly an impactful year for Steve Cook.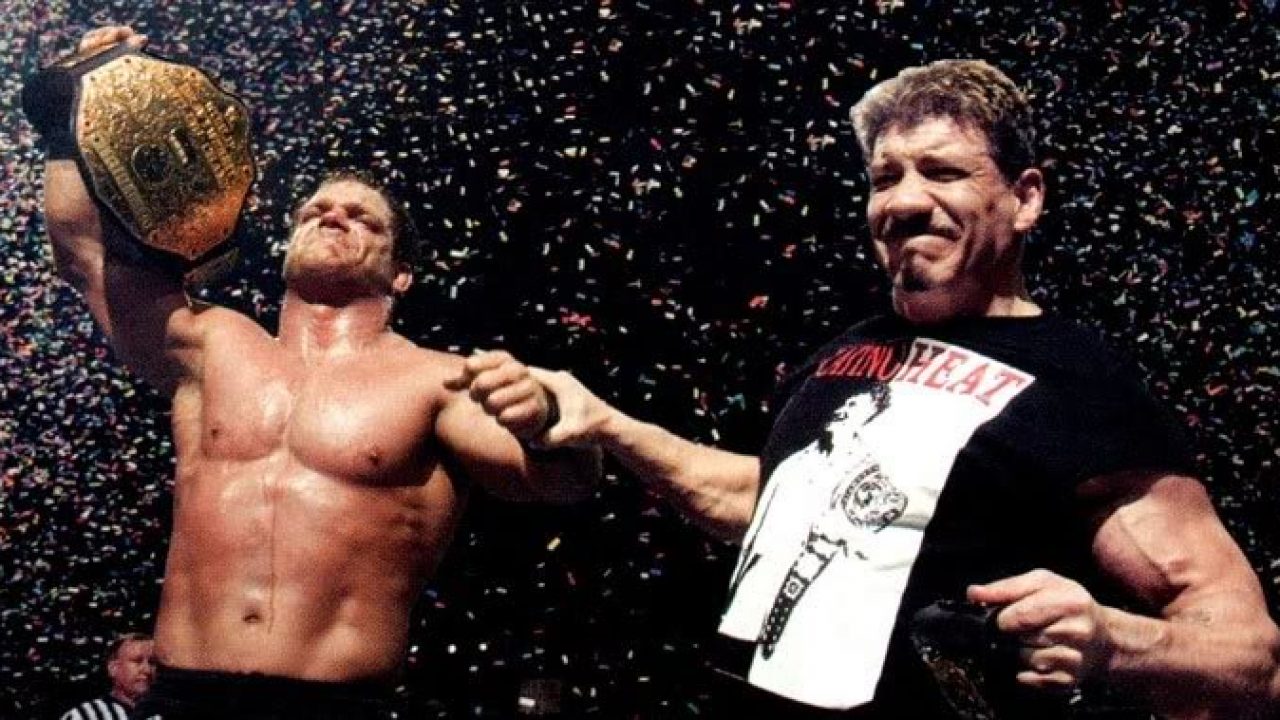 Steve Cook continues his journey by stopping in 2004–an impactful year for wrestling, but more importantly an impactful year for Steve Cook.
Looking back on it now, 2004 wasn't quite the monumental year in pro wrestling that we thought it might be at the time. Some major events went down. Some were lasting. Others weren't as lasting as we thought. It was an eventful year though, and there was quite a bit going on in your humble correspondent's life too. 2004 is a large part of why you're reading this right now.
This is a long one, so let's continue my Thirtieth Anniversary Celebration with a look at 2004.
5. TNA makes an Impact still being felt today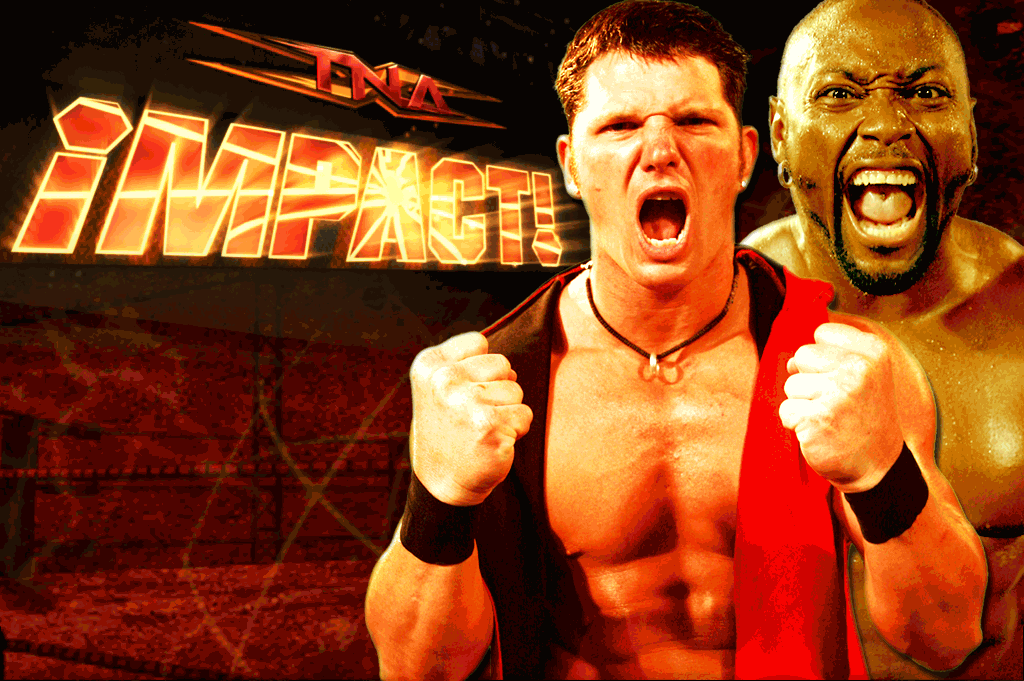 TNA had spent the first two years of their existence almost exclusively on weekly PPV television. They also had a syndicated show called Xplosion, but its availability was quite limited. Weekly PPV was a fun concept, but TNA needed something more in order to grow their brand. They needed a real television deal. They got one…kinda.
TNA Impact made its debut on Fox Sports Net on June 4, 2004. It aired at 3 PM on Friday afternoon, not exactly a time slot ideal for drawing a large audience. It was what they could get though, and they could get viewers like me that didn't have anything else going on at 3 PM on a Friday. I enjoyed the show. Monty Brown squashes were always great entertainment, and it gave me the chance to see folks like AJ Styles, Christopher Daniels and America's Most Wanted on a weekly basis. I always need a new wrestling show to come along every few years to keep me interested in the industry, and Impact did that for me for a good bit of the 2000s.
I never would have guessed the show would still be airing in 2020. 5 cable channels and a whole bunch of time slot & day changes later. There's at least one other thing I was doing in 2004 that I never thought would still be going on in 2020…
4. Me write? That's unpossible!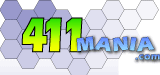 I mentioned joining 411's Fan Forum in 2003, which led to all sorts of things happening in 2004 & years afterward. One involved a 411 spin-off forum with a character that pops up again later in this article, the Voodoo Penguin. Known as The Wrestling Talks Franchise, it also involved the late, great Larry Csonka and other folks that had designs on being famous Internet wrestling writers.
One was Dave Schilling, who actually went on to websites that people outside of the wrestling bubble know about. I don't think he liked me all that much, my being a white boy from Kentucky, but one week in early 2004 he asked me if I wanted to fill in for his wrestling news column on TWTF's main page. I agreed, largely because I wanted to help Penguin's site and it seemed like fun. I didn't think I would be any good at it, and, frankly, after digging up a couple of my news columns from 2004…I WASN'T ANY GOOD AT IT.
I know every writer hates their old stuff. But I'm telling you, the stuff I found from early in my Internet wrestling writing career…that stuff can never see the light of day again. I was in a pretty depressed mood through most of 2004, which is pretty obvious in every single article I found. And if we're being honest, that cloud's only lifted occasionally since. I've just gotten a lot better at hiding it.
For whatever reason, some people wanted to read it. My writing was more popular than Dave's at that site, which is the last time that ever happened. So I started doing the weekly news column thing. Then Larry became a bigger deal on 411mania's main site & his Impact recaps had to be exclusive to them. Since I was actually able to watch the show, I could recap it for TWTF. Which eventually became me recapping it for 411 after the 411/Inside Pulse split, which I still think is Greg DeMarco's favorite thing for me to talk about.
I was in the right place at the right time. 411 needed warm bodies, and whether I was ready for the gig or not, August 14, 2004 was my moment. I guess it went well enough, since I've been writing there for most of the past sixteen years.
Man, I'm freaking old.
We'll get to other writing happenings in later years I'm sure. And some we won't cover because I don't want to make myself look too bad. Gotta protect the image, yo. I do still wonder if the ol' career peaked about three weeks after starting on 411 when I got an e-mail from a TNA Knockout. I wouldn't say it's been all downhill from there, but it did get my hopes up way too much for my writing future.
3. The WrestleMania Ending That Never Happened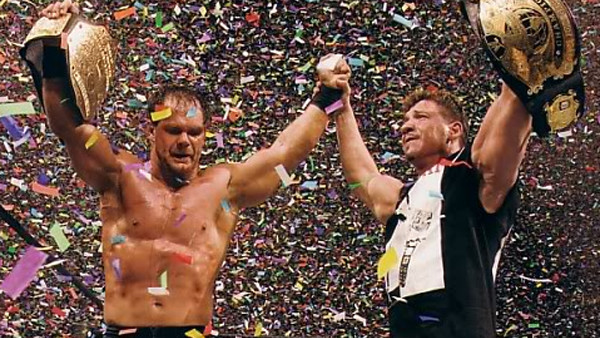 Back when it happened, it was going to be one of those moments that hardcore wrestling fans looked back to with joy forever. Chris Benoit & Eddie Guerrero had been favorites of the Internet before I started reading columns. WCW was blamed for holding them back. WWE was blamed for being too slow to push them to the top. When they finally got there, fans couldn't be happier. The ending of WrestleMania XX reminded a lot of us why we watch this stuff. Two guys that worked hard to get to the top, having classic matches wherever they went, finally being recognized by WWE & pushed the way they should have been.
As Larry Csonka & I discussed in a podcast on WM XX, the Raw the night after, & Backlash 2004, you can't look at it the same way now. We'll discuss reasons why more here in the next couple of weeks. At the time, Benoit & Guerrero celebrating in the confetti at the end of a WrestleMania in Madison Square Garden was such a feel good moment. It doesn't make me feel the same way now, but it's still a moment I won't forget.
2. A Raw Road Trip
Some things you can only do when you're young. Today, even if there wasn't a pandemic going on, I wouldn't be able to just pick up & drive five hours to an odd land I've never been in before to meet up with somebody from the Internet. Not even if it involved Tinder!
Those of you more than a little familiar with my work know about the Voodoo Penguin, my favorite living podcast partner & Internet BFF. (Jeremy Lambert doesn't read my stuff, so I don't have to worry about hurting his feelings.) We first crossed paths on the 411 Fan Forum in 2003, took part in some 411 spin-off sites, and somehow I thought it was a good idea to drive down to Cape Girardeau & watch some wrestling with the Penguin. As it turned out, the Penguin wasn't a creepy sexual predator and the visit went well. We went to a Raw house show on a Saturday night, I was able to find the card on the History of WWE site.
WWE (Raw) @ Cape Girardeau, MO – Show Me Center – March 27, 2004 (3,400)
Jonathan Coachman was the guest ring announcer for the event
Tajiri pinned Matt Hardy by holding onto the ropes for leverage as Hardy attempted a sunset flip into the ring (Tajiri's debut on the Raw brand)
Garrison Cade pinned Eugene (Nick Dinsmore) with an elbow drop off the top
Cade vs. Eugene is memorable for one reason: Eugene was a new character we hadn't seen before. I told Penguin that he kinda looked like a fat, dishevled Nick Dinsmore from OVW. Turns out that's exactly who it was: a fat, disheveled Nick Dinsmore from OVW. I was not expecting "Eugene" to be Dinsmore's WWE gimmick, but that was a thing that happened in 2004.
Chuck Palumbo pinned Rob Conway with a fall away slam (Palumbo's debut on the Raw brand)
Shelton Benjamin pinned Horshu with the superkick (Benjamin's debut on the Raw brand)
Kane pinned Rhyno with the chokeslam
We felt kind of bad for Rhyno's defeat, as we broke out into a GORE chant just before Rhyno started sizing the Big Red Machine up. He looked over and nodded, then ran right into a chokeslam. And that's why I'm not a wrestling manager.
WWE Women's Champion Victoria & Nidia defeated Molly Holly & Jazz when Victoria pinned Molly with the Widow's Peak after pulling off her wig (Nidia's debut on the Raw brand)
Batista pinned the Hurricane with the sit-down powerbomb
Christian pinned Chris Jericho with a roll up after Jericho became distracted by Trish Stratus
World Heavyweight Champion Chris Benoit defeated Triple H via submission with the Crippler Crossface after avoiding the Pedigree, despite interference from Batista
Penguin likes to point out that we were the only people in the arena cheering against Chris Benoit on this evening. Hey, I always root for a world title change when I'm in the building. That means that history has been made! I also bought an inflatable Triple H sledgehammer because…well, I'm not really sure why, to be honest. Penguin bought a Chris Jericho bobblehead that he got signed by Jonathan Coachman in the parking lot. Coach was amazed that the Penguin had his own bobblehead.
It was an eventful evening, but my weekend of wrestling wasn't over. I schlepped my way back to Louisville on Sunday, then went up to Cincinnati for Raw with my real life BFF. I remember even less about this show, as I was pretty well burnt out at this point. Here's what happened:
WWE @ Cincinnati, OH – US Bank Arena – March 29, 2004
Sunday Night Heat:
Garrison Cade pinned Rosey at 5:29 with a flying elbowsmash
Rob Conway & Sylvian Grenier defeated Bret Albright & Mike Mondo at 4:54 when Grenier pinned Mondo with a spinning spike DDT
Val Venis defeated Steven Richards via submission with the figure-4 at 8:49
Raw – included an opening segment in which Randy Orton accepted a challenge from Mick Foley to face him at Backlash in a streetfight for the IC title; featured Eric Bischoff adding Triple H to the HBK vs. Chris Benoit main event at Backlash; included Trish Stratus as a guest of the Highlight Reel in which she was verbally harassed by Chris Jericho:
Nidia pinned Molly Holly at 2:50 with a roll up as Molly attempted to get her wig back from the referee after it was taken off by her opponent
Rhyno pinned Lance Storm with the Gore at the 35-second mark
WWE Raw Tag Team Champions Ric Flair & Batista defeated World Heavyweight Champion Chris Benoit & Shawn Michaels via disqualification at 16:10 when guest referee Johnny Nitro called for the bell after being struck by Michaels, the result of him giving Michaels a fast 2-count; the challengers originally won the bout and championship at 14:33 when Michaels pinned Flair with the superkick however the match continued due to Flair being the illegal man in the ring; after the bout, Nitro was locked in Benoit's Crippler Crossface
Speaking of rooting for title changes, I remember this being a really good match. The false finish was a pretty good one, but the chances of it holding up weren't great.
Tajiri defeated Kane via count-out in a No DQ match at 1:44 after spraying green mist into his opponent's eyes as Kane attempted to reenter the ring; after the bout, Kane hit the chokeslam on Tajiri before Edge made the save and hit the spear
Shelton Benjamin pinned Triple H (w/ Ric Flair) with a splash in the corner and roll up at 19:52 after Triple H became distracted by a confrontation between Chris Benoit and Flair at ringside; Benoit came ringside to watch Flair mid-way through the bout
The Shelton vs. Triple H match was easily the highlight of the show. I always thought Benjamin had the potential to be a top guy if he could get the charisma part together. He certainly had it in the ring, but never quite got to that next level. He's still working today, and is actually getting a push in WWE now. Good for him.
I took a couple of months off from live wrestling before going back into the fray…
1. Some Bad Blood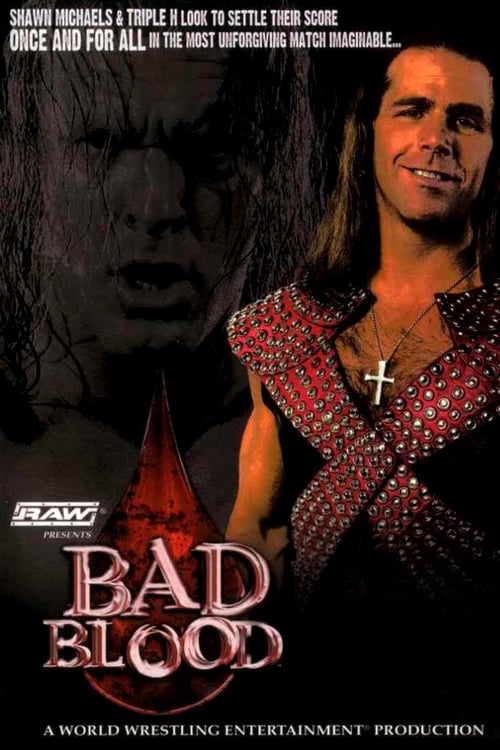 This time, it was Columbus. Or Flavortown, as I like to call it. I had yet to attend a pay per view event, and I had never seen a Hell in a Cell match live. I got to kill two birds with one stone at this event. Shawn Michaels & Triple H were going to enter the Cell in order to end their longstanding riva-ok, I can't even say that with a straight face. To be fair, they have been friends again on-screen for like fourteen years now. I was pretty hyped up about it, along with two Chris Benoit matches,
Bad Blood (Raw) – Columbus, OH – Nationwide Arena – June 13, 2004 (9,000; 7,500 paid)
Sunday Night Heat – featured Lillian Garcia conducting a backstage interview with WWE Raw Tag Team Champions Sylvian Grenier & Rob Conway regarding their title defense later in the show; included Garcia conducting a backstage interview with Trish Stratus and Tyson Tomko about their matches later in the night:
Batista pinned Maven with the sit-down powerbomb at 3:44 after clubbing Maven in the face as he came off the top (Bad Blood 04)
Batista was always an impressive looking individual. You could tell he was going to be a big deal, even when he was relegated to destroying Maven before the PPV started.
Pay-per-view bouts – featured Jim Ross & Jerry Lawler on commentary; included a backstage segment with Eric Bischoff and Jonathan Coachman about Coachman's match later in the night against Eugene; after Coachman walked off, Bischoff spoke with Eugene after he found him overhearing their conversation and tried to talk him out of wrestling but Eugene said no; featured a backstage segment with Matt Hardy and Lita in which Bischoff arrived with security to remove Hardy from the arena so he wouldn't interfere in the Benoit vs. Kane match; Hardy eventually agreed to leave when Bischoff threatened to take Lita out of the women's title match:
World Heavyweight Champion Chris Benoit & Edge defeated WWE Raw Tag Team Champions Rob Conway & Sylvian Grenier via disqualification at 10:14 when Kane interfered as Grenier was caught in the Crippler Crossface, kicked Benoit in the face, kicked Edge in the face, hit the chokeslam on both challengers, and then threw Benoit into the ring steps
Chris Jericho pinned Tyson Tomko (w/ Trish Stratus) at 6:06 with a running enzuiguri after Tomko collided with Trish on the ring apron
WWE IC Champion Randy Orton pinned Shelton Benjamin at 15:05 by grabbing the tights for leverage after the momentum of a crossbody off the top by the challenger put Orton on top for the win; late in the bout, Benjamin easily fought off Orton and an interfering Ric Flair, who appeared ringside early in the match; the bout was to have taken place later in the card but following an impromptu in-ring promo from Orton, responding to boos he received during a backstage promo, Benjamin came out as Orton attempted to leave and forced him to have the match then
I remember being pretty excited for this match since Orton & Benjamin were two of the young up & comers at the time. It lived up to the hype.
Trish Stratus (w/ Tyson Tomko) defeated Lita, Gail Kim, and WWE Women's Champion Victoria to win the title at 4:44 by pinning Lita with a roll up immediately after Lita hit the DDT on Kim and made the cover
Eugene pinned Jonathan Coachman with the Rock Bottom and People's Elbow at 7:39 after Coachman collided with an interfering Garrison Cade on the ring apron, who appeared late in the bout; mid-way through the match, Coachman had a woman in a bikini bring a plate of cookies to ringside to distract Eugene; after the bout, Eugene hit the Stunner on both Cade and Coachman; William Regal was barred from ringside for the duration of the bout but led Eugene ringside before the match and returned to celebrate with him afterwards
This reminds me of an interesting subplot to this whole show. Around this time I was involved in one of those "Internet relationship" things with someone I had met via the 411 forum. They lived in the Columbus area, and were nice enough to invite me to this event. The hitch in that plan, of course, was that my real life BFF I mentioned earlier was interested in going too, and he was interested in getting some really good seats. Third row ringside.
So I could go with him and sit closer than I had for any wrestling event before, or I could meet up with this woman I'd never actually met before and sit up in the cheap seats. I certainly had no interest in explaining that situation to my real life BFF, because back in 2004 everybody thought that meeting people online was weird. Of course, nowadays it's the only way to meet people.
Should I have blown my friend off for the girl? Nah. There's the old saying of "bros before internet girlfriends", and the seats were really good. Also, I did end up meeting her in the concourse at the show, and let's just say that no love connection was made. Worked out well for her anyway. After we split she ended up marrying the next guy she dated. I had a pretty good streak of that happening for awhile. If any of you ladies are looking for a man, date me and then you'll find one!
Why in the world did I get off on this tangent? Oh yeah, because for some reason she was absolutely crazy about the Eugene character. It was a thing in 2004. I didn't get it, but I didn't have the heart to tell her she was out of her mind. At least not on that topic of conversation.
World Heavyweight Champion Chris Benoit pinned Kane with an Oklahoma side roll at 18:14 after Kane fought out of the Crippler Crossface; moments later, Todd Grisham conducted a backstage interview with Benoit on his victory and Kane surviving the Sharpshooter and Crossface
I remember the post-match interview being interesting. Had that real sports kind of feel with Benoit breaking down his moves. Not sure why they didn't do that more often afterwards.
Triple H pinned Shawn Michaels in a Hell in a Cell match at 47:25 after hitting the Pedigree three times within the final minutes of the match; after the match, WWE IC Champion Randy Orton, Ric Flair, and Batista appeared, rolled the bloody Triple H out of the ring, and helped him backstage; after Evolution left ringside, referee Mike Chioda helped Michaels to his feet to end the broadcast (Hell in a Cell)
Two main problems with this match:
1. They did way too much
2. They took so long that "way too much" wasn't really enough.
I mean…47:25? What on Earth were they thinking? The crowd was into it pretty good at first, but after awhile you could just feel the energy exiting most of the arena. I was pretty into the match, but I was in the third row ringside. It's a different feeling when you're within spitting distance of the Cell than when you're sitting up in the rafters. And when you're sitting at home…well, once I watched the match on DVD I understood why people online absolutely hated it.
At the time? I was content. It was a good night at the matches and I got a Bad Blood chair out of the deal. Is there a better souvenir from a show than a chair? I think not.
Thanks for reading an eventful year for me! Come back next time when we take a look at 2005!
King's WrestleMania Rewind: Stone Cold VS. Scott Hall (WrestleMania X8)
Chris King is back with another WrestleMania Rewind, looking at the NWO's Scott Hall battling Stone Cold Steve Austin at WWE WrestleMania X8 from Toronto!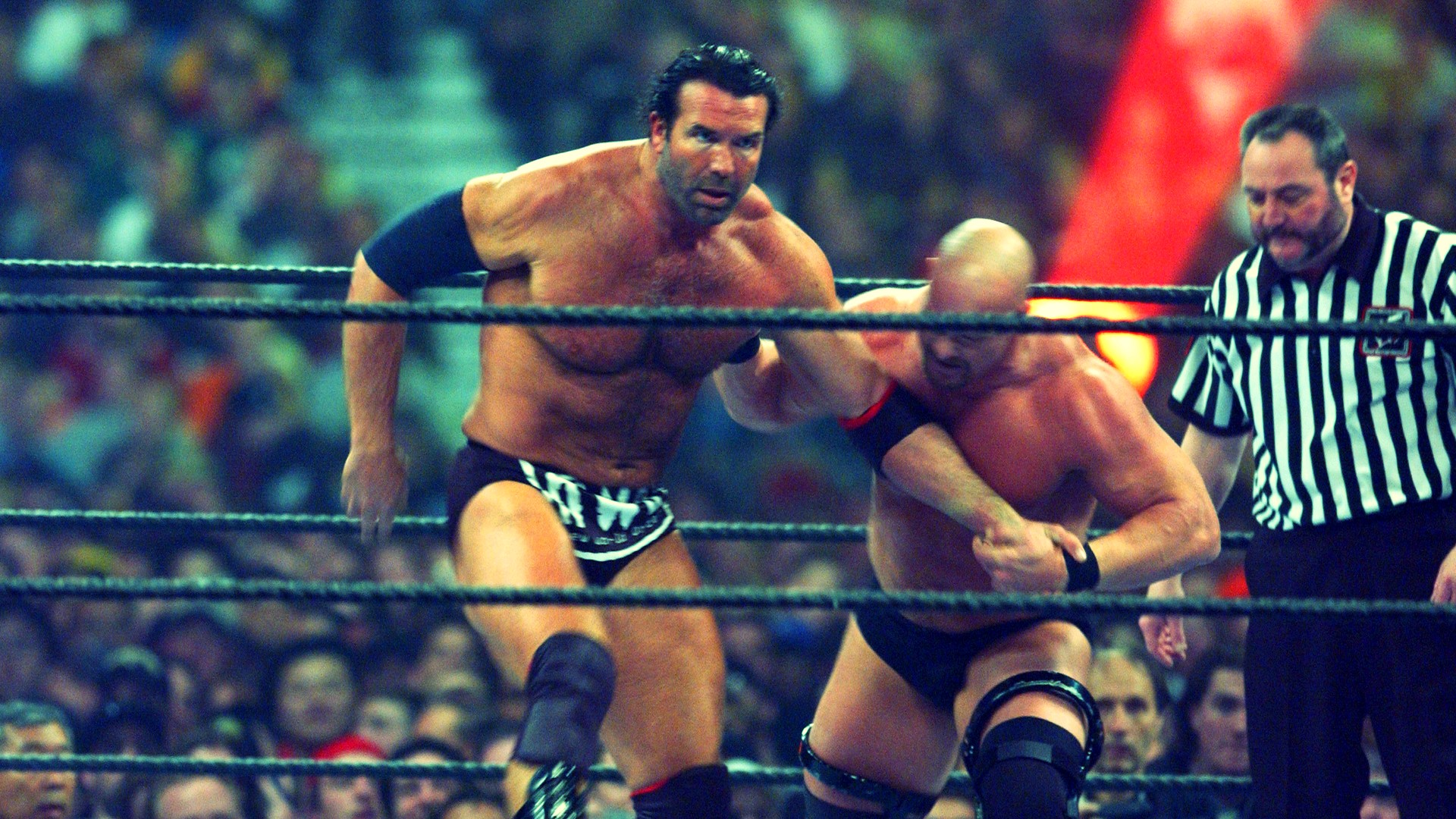 Chris King is back with another WrestleMania Rewind, looking at the NWO's Scott Hall battling Stone Cold Steve Austin at WWE WrestleMania X8 from Toronto!
Chris King is back this week with another edition of WrestleMania Rewind, where he is rewatching all the past Mania matches and feuds. This week you're in for a treat as we look back at 'Stone Cold' Steve Austin vs. Scott Hall at WrestleMania X8.
In late 2001, Vince McMahon bought out his competition WCW and acquired the rights to a plethora of talent including Booker T, Eddie Guerrero, Chris Benoit, and the iconic trio known as NWO. Hulk Hogan; Kevin Nash, and Scott Hall were hell raisers, and what better way to make a name for yourself than take out the two top superstars in the WWE The Rock, and Stone Cold?
The NWO cost Austin his chance at becoming the Undisputed Champion at No Way Out during his match with Chris Jericho. Adding insult to injury, the NWO spray-painted 'The Texas Rattlesnake' with their brand logo just like they did in WCW. As you can imagine, Austin was pissed and out for revenge against the group and primarily Scott Hall.
Hall would challenge Stone Cold to a match at WrestleMania 18. Both superstars beat the living hell out of each other leading up to this highly-anticipated match for who runs the WWE.
The glass broke and Stone Cold made his iconic entrance, and black and white NWO covered Halls' entrance alongside Kevin Nash. With the odds stacked against 'The Toughest S.O.B' could Austin or NWO prove their dominance? Sadly the NWO  broke up that very night when Hulk Hogan came to the aid of his adversary The Rock after their 'iconic' dream match. Stone Cold would ensure the victory with the Stunner. Hall would perform an Oscar-worthy sell over the finisher.
What a time to be a wrestling fan in the 2000s when nothing was impossible for WWE. Who would've thought WCW would go out of business and Hogan would make his long-awaited return to WWE?
King's WrestleMania Rewind: Seth Rollins vs. Kevin Owens (WWE WrestleMania 36)
Chris King takes a look at the most underrated WWE WrestleMania matches, and starts off with Seth Rollins battling Kevin Owens at WrestleMania 36!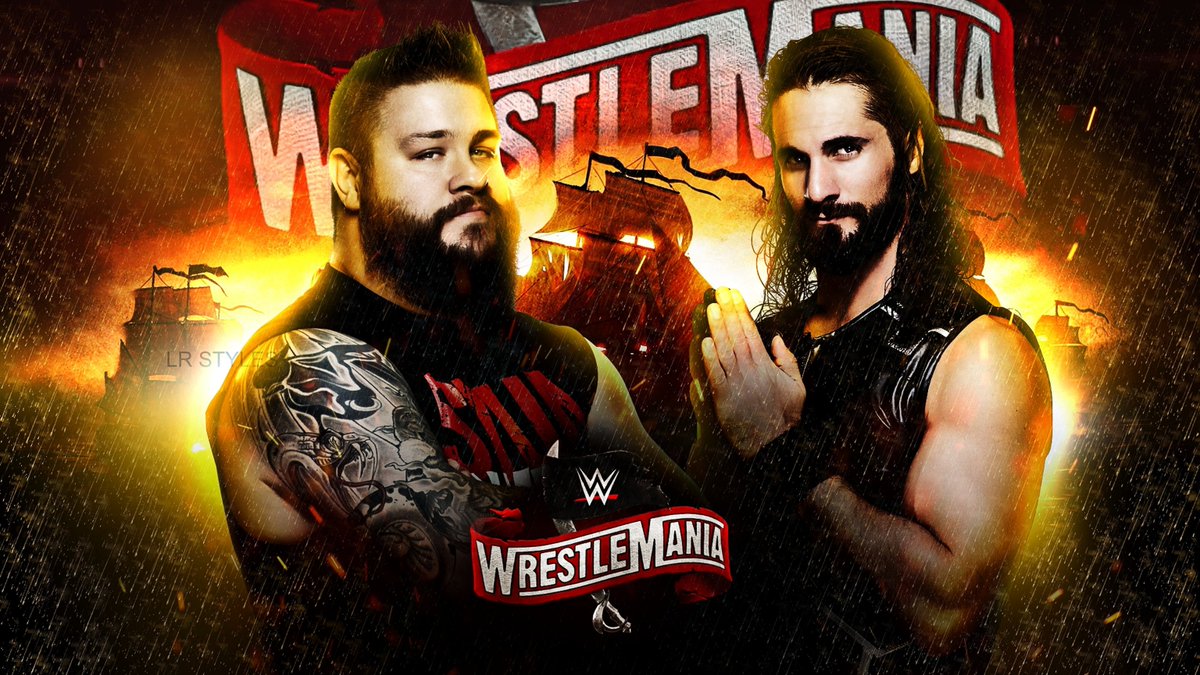 Chris King takes a look at the most underrated WWE WrestleMania matches, and starts off with Seth Rollins battling Kevin Owens in the WWE Performance Center at WrestleMania 36!
Chris King is starting a new series heading into WrestleMania season dubbed WrestleMania Rewind. Each week he'll be going back and sharing his insight over underrated matches at the Show of Shows. First up, is Kevin Owens vs. "The Monday Night Messiah" Seth Rollins at WrestleMania 36.
At the 2019 edition of Survivor Series, Rollins sacrificed himself during the men's traditional match allowing SmackDown to ultimately gain the victory. The following night the self-proclaimed Messiah, berated the whole roster but KO was not having any part of it. Owens quickly became a huge barrier in Rollins' cause for the greater good. The Authors of Pain attacked Owens with Rollins' character in question.
Owens finally had enough of his rival's mind games and torment and challenged Rollins to a match on the Grandest Stage Of Them All. Rollins mockingly accepted his challenge and the match was made official for night one of WrestleMania. Owens came out of the gate beating the holy hell out of the Monday Night Messiah trying to achieve his long-awaited moment at Mania but, Rollins tried to steal a disqualification victory by using the ring bell.
Owens hellbent on revenge provoked Rollins into turning their encounter into a no-disqualification contest where the fight could be taken all over the empty arena. The highlight of the match, was when KO used the WrestleMania sign to deliver a thunderous senton bomb through the announce table. Owens would secure the victory with a Stunner in an incredible match. Despite having no crowd during the pandemic era, both KO and Rollins put on an intense performance under the brightest lights.
In my personal opinion, this was a great feud that helped both superstars in their transformation as compelling characters for years to come.