News From Cook's Corner 8.3.20: Last of a Dying Breed
From Drafts to Dragons, from Ryans to Rollerballs, Steve Cook has your news covered in the News From Cook's Corner!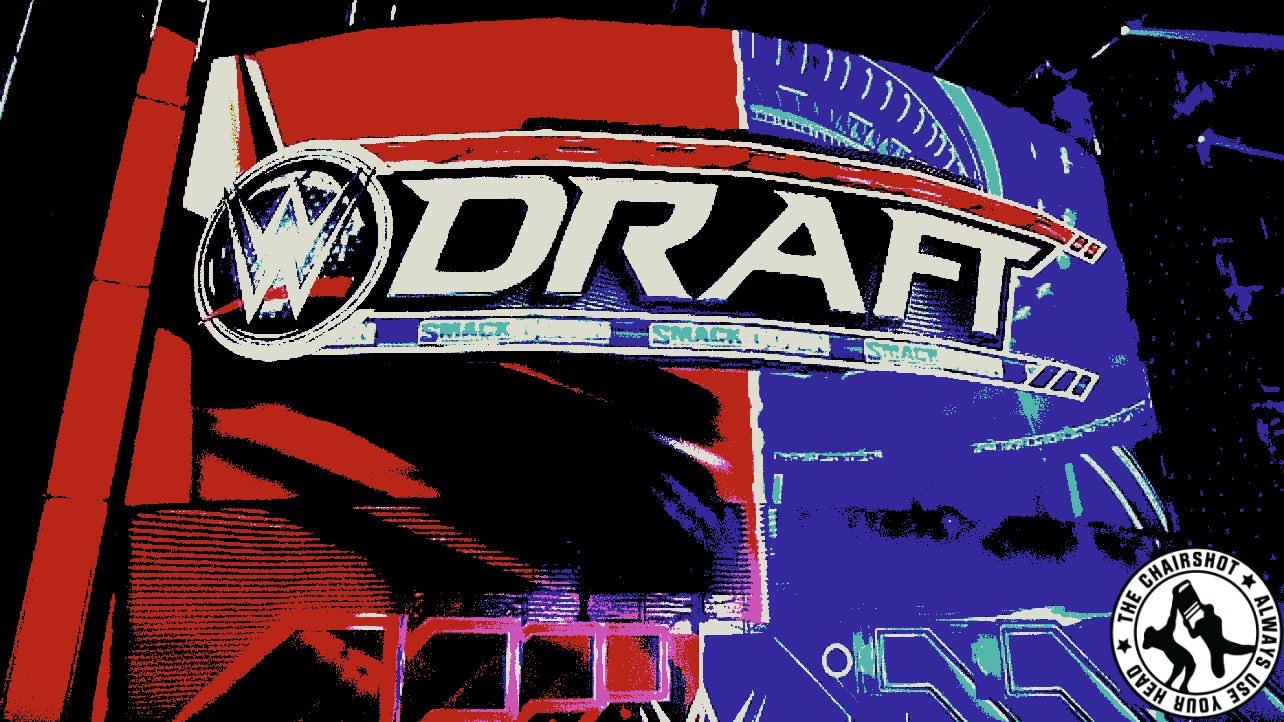 From Drafts to Dragons, from Ryans to Rollerballs, Steve Cook has your news covered in the News From Cook's Corner!
Hi, hello & welcome to News From Cook's Corner! I'll be honest with you guys, this one's going to be a shorty. Had a pretty busy week of writing and said everything I wanted to say the previous seven days. That happens from time to time. But hey, it's a new month and even if the quantity isn't here you can always rely on the quality.
That's the Steve Cook Guarantee: Every column will be at least on the same level as the previous one. What level that is, exactly, is certainly up for debate. Let's dive into the news!
A Draft Because There Must Be A Draft
Our friends at Fightful Select & Wrestling Observer Radio have been all over the pressing issue of the next WWE Draft. Apparently it's currently scheduled for October. In past years, wrestling fans would speculate over who should switch brands & what fun match-ups could happen thanks to a draft. I've never been as into this as most people, but this year especially…is there any reason at all to get excited about another WWE Draft? Are there any dream match-ups with Raw & SmackDown talent you wish you could see, or that they haven't done 40 times already?
I mean, sorry for the negativity, but the WWE Draft, Superstar Shakeup and anything else WWE trots out there to randomly move talent from brand to brand for "reasons" just doesn't do it for me. Unfortunately, it's one thing WWE knows how to do that always gets a ratings bump, so I know the darn thing isn't going anywhere. All we can hope for is Vince McMahon hosting it from his man cave like he's Roger Goodell.
A Shocking Revelation
Some great news came from All Elite Wrestling last week, as "Mad King" Eddie Kingston was officially signed by the company. Kingston's been one of my favorite indy guys for a long time, spitting fire on the microphone and connecting with the people like few others. AEW is a place where he should be able to shine.
Bryce Remsberg celebrated like most of Eddie's friends in the business did, with a congratulatory tweet. He took it one step farther though, by breaking CHIKARA kayfabe. If you're wondering if that company is done or not, this is a pretty good sign that it is. Quackenbush would have had Bryce skinned alive for this type of thing back in the day.
Longtime CHIKARA fans will remember a wrestler by the name of Dragon Dragon. A giant green dragon, had to be seven feet tall or so, that typically teamed with Retail Dragon as the team of Triple Dragon. He was beloved by all fans & very agile considering his size. Unfortunately, Dragon Dragon was beheaded on a Wrestling is Fun! show in 2013.
(Yes, a wrestler was beheaded on a show titled "Wrestling is Fun!". I don't know what's so fun about beheadings, but I didn't run that company.)
Speculation has run amock for years over just who was under the Dragon Dragon head. Now, thanks to Bryce, we have an answer:
No better day to post one of the greatest photos an actual camera ever took. #12large pic.twitter.com/ydUTHnVdqx

— Bryce Remsburg (@dabryceisright) August 1, 2020
That's right, it was Eddie Kingston all along! Although…while doing some Dragon Dragon research I happened upon a Dragon match with Eddie on commentary. The head popped off there too, and he certainly didn't look like Eddie there. So what does this all mean?
It means we're talking about Dragon Dragon in 2020. So life isn't all bad.
Bella Babies!
Congratulations to Nikki & Brie Bella, who had baby boys born on Friday & Saturday. As usual, Nikki had to go first and beat Brie to the punch…who didn't see that happening? Seriously though, it's great news and I can't wait to see the Boy Bellas debut in WWE in about 25 years or so.
Or heck, maybe they'll debut in Impact Wrestling! I would say "AEW", but I'm more sure that Impact will be around. They survive everything.
Who is 2020's King of the Deathmatch?
IWA Mid-South is still running shows, and this past weekend they ran their nineteenth King of the Deathmatch Tournament. Say what you will about the intelligence involved in participating in one of these things, pandemic or not, but I for one have to take my hat off to Eric Ryan, this year's winner of the prestigious…trophy? Do they have a trophy? I have no idea, I haven't seen one of these things in like ten years.
But still, much respect to Eric Ryan, who won a Glass Galore Texas Deathmatch, a Panes of Glass Match, a Glass Castle Death Match, and a Barbed Wire Cage House of Horrors Match to win the tournament. I'm just guessing that House of Horrors had some glass in it too, as it seems to be a trend. Congratulations to Ryan, and in celebration I will post my list of "Favorite People With The Last Name Ryan" below.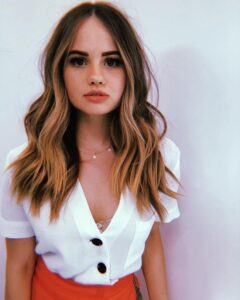 1. Debby Ryan
2. Nolan Ryan
3. Meg Ryan
4. Bob Ryan
5. Buddy Ryan
6. Rex Ryan
7. Rob Ryan
8. Tim Ryan
9. Eric Ryan
100,000,000,000,000,000. Joey Ryan
That last one might need more zeros, I'm not sure. And yes I did this to get a Debby Ryan pic in the column. We need something to liven things up before closing on a down note.
2020 has been full of death.
One almost gets desensitized to it at some point. When so many have died due to a pandemic, along with the usual causes of death still taking their toll on society, it might not hit you quite the same way anymore.  Some deaths still stand out though. Obviously the death of a family member or friend will always hit hard. And of course, there are the celebrity deaths. Whether we personally know them or not, we feel like we do.
We have two to discuss this week. One is very wrestling-centric, the other…well, not so much, but when I think about it, I'm shocked WWE didn't invite him to be a Raw guest host at some point. He would have fit right in there.
Rollerball
Mark "Rollerball" Rocco might not be a name many North American wrestling fans these days would recognize. He's well-known in the United Kingdom as one of the best in-ring grapplers of the 1970s & 80s. He dominated the Heavy Middleweight division before moving up to Light Heavyweight and finding similar success. Rocco also found fame in Japan as the original Black Tiger. Black Tiger & the original Tiger Mask's matches had some of the highest television ratings in Japanese wrestling history. The star ratings weren't too bad either!
Rocco also had a hand in the early training of Jushin "Thunder" Liger, feuding with him in England & Japan under his two personas. He retired in 1991 after being diagnosed with a heart condition & spent most of the rest of his life outside the business. He did appear on the first season of TNA Wrestling's British Boot Camp series in 2013 as one of the mentors. Later years saw Rocco suffer from dementia & he would pass away in a care home last Thursday at the age of 69.
Fortunately, there is a good amount of Rocco footage available on YouTube, so if you're not too familiar with him I'd suggest checking some of it out. You'll see him doing moves that people still do today. He was even out there doing the Tombstone while Undertaker was busy burning his parents' house down. Crazy stuff.
Wilford
My family would watch The Price is Right on a regular basis when I was young. Of course, we grew connected to the likes of Bob Barker, Rod Roddy & the various Barker's Beauties. There were also people that appeared on commercials multiple times every single day during the show.
That's where I became a Wilford Brimley fan. Not the westerns or movies he appeared in. Not even the Quaker Oats commercials. Nope, it was the diabetes, which I fully expect to have myself one of these days. Don't we all?
Wilford passed away on Saturday at the age of 85. You might be wondering why in the world I'm talking about this in this column. Well, for one thing, it's my column and I write about anything I want here. Its in my contract.
Also, check out his last tweet:
Popular choices included:
Under Quaker
Brim-stone
Killford Brimley
The DIE-A-BEASTUS#WWE #WilfordWrestlingEntertainment https://t.co/IGWisnEKOx

— Wilford Brimley (@RealWilfordB) July 31, 2020
Everything in my life always comes back to wrestling. Amazing, isn't it? RIP, Killford.
Thanks for reading, and until next time, keep your stick on the ice.