News From Cook's Corner 8.3.20: Last of a Dying Breed
From Drafts to Dragons, from Ryans to Rollerballs, Steve Cook has your news covered in the News From Cook's Corner!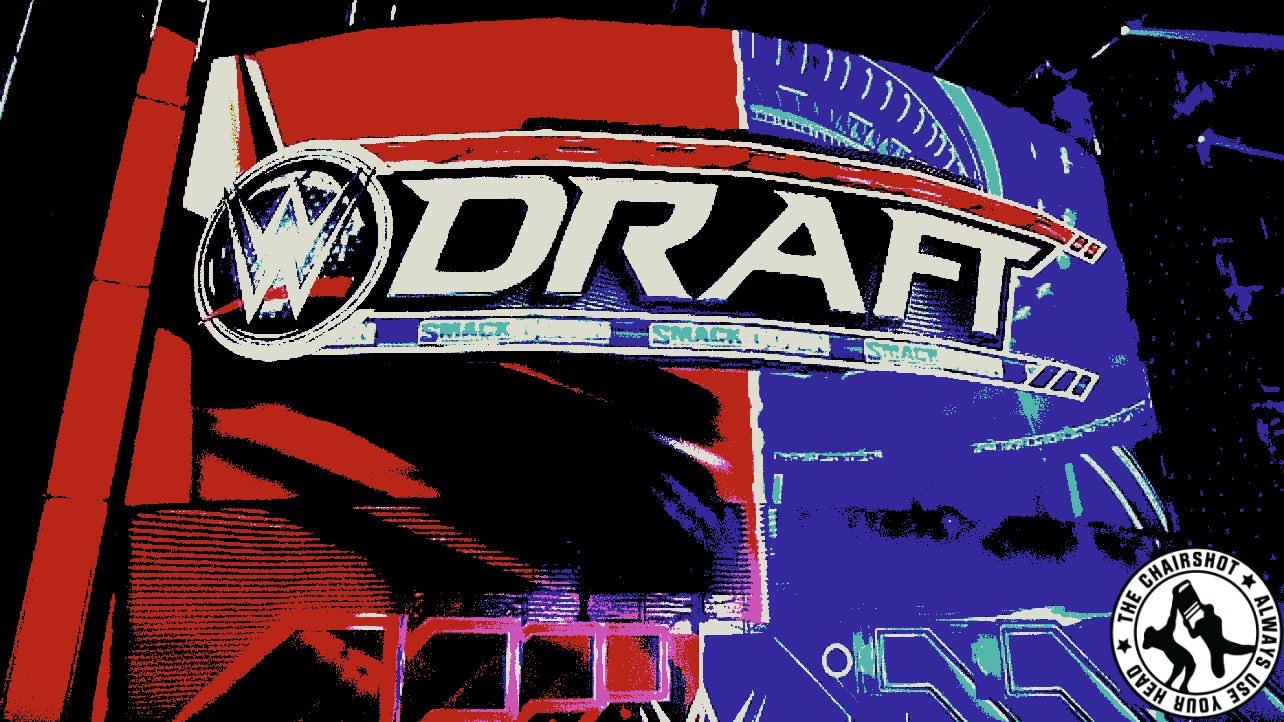 From Drafts to Dragons, from Ryans to Rollerballs, Steve Cook has your news covered in the News From Cook's Corner!
Hi, hello & welcome to News From Cook's Corner! I'll be honest with you guys, this one's going to be a shorty. Had a pretty busy week of writing and said everything I wanted to say the previous seven days. That happens from time to time. But hey, it's a new month and even if the quantity isn't here you can always rely on the quality.
That's the Steve Cook Guarantee: Every column will be at least on the same level as the previous one. What level that is, exactly, is certainly up for debate. Let's dive into the news!
A Draft Because There Must Be A Draft
Our friends at Fightful Select & Wrestling Observer Radio have been all over the pressing issue of the next WWE Draft. Apparently it's currently scheduled for October. In past years, wrestling fans would speculate over who should switch brands & what fun match-ups could happen thanks to a draft. I've never been as into this as most people, but this year especially…is there any reason at all to get excited about another WWE Draft? Are there any dream match-ups with Raw & SmackDown talent you wish you could see, or that they haven't done 40 times already?
I mean, sorry for the negativity, but the WWE Draft, Superstar Shakeup and anything else WWE trots out there to randomly move talent from brand to brand for "reasons" just doesn't do it for me. Unfortunately, it's one thing WWE knows how to do that always gets a ratings bump, so I know the darn thing isn't going anywhere. All we can hope for is Vince McMahon hosting it from his man cave like he's Roger Goodell.
A Shocking Revelation
Some great news came from All Elite Wrestling last week, as "Mad King" Eddie Kingston was officially signed by the company. Kingston's been one of my favorite indy guys for a long time, spitting fire on the microphone and connecting with the people like few others. AEW is a place where he should be able to shine.
Bryce Remsberg celebrated like most of Eddie's friends in the business did, with a congratulatory tweet. He took it one step farther though, by breaking CHIKARA kayfabe. If you're wondering if that company is done or not, this is a pretty good sign that it is. Quackenbush would have had Bryce skinned alive for this type of thing back in the day.
Longtime CHIKARA fans will remember a wrestler by the name of Dragon Dragon. A giant green dragon, had to be seven feet tall or so, that typically teamed with Retail Dragon as the team of Triple Dragon. He was beloved by all fans & very agile considering his size. Unfortunately, Dragon Dragon was beheaded on a Wrestling is Fun! show in 2013.
(Yes, a wrestler was beheaded on a show titled "Wrestling is Fun!". I don't know what's so fun about beheadings, but I didn't run that company.)
Speculation has run amock for years over just who was under the Dragon Dragon head. Now, thanks to Bryce, we have an answer:
No better day to post one of the greatest photos an actual camera ever took. #12large pic.twitter.com/ydUTHnVdqx

— Bryce Remsburg (@dabryceisright) August 1, 2020
That's right, it was Eddie Kingston all along! Although…while doing some Dragon Dragon research I happened upon a Dragon match with Eddie on commentary. The head popped off there too, and he certainly didn't look like Eddie there. So what does this all mean?
It means we're talking about Dragon Dragon in 2020. So life isn't all bad.
Bella Babies!
Congratulations to Nikki & Brie Bella, who had baby boys born on Friday & Saturday. As usual, Nikki had to go first and beat Brie to the punch…who didn't see that happening? Seriously though, it's great news and I can't wait to see the Boy Bellas debut in WWE in about 25 years or so.
Or heck, maybe they'll debut in Impact Wrestling! I would say "AEW", but I'm more sure that Impact will be around. They survive everything.
Who is 2020's King of the Deathmatch?
IWA Mid-South is still running shows, and this past weekend they ran their nineteenth King of the Deathmatch Tournament. Say what you will about the intelligence involved in participating in one of these things, pandemic or not, but I for one have to take my hat off to Eric Ryan, this year's winner of the prestigious…trophy? Do they have a trophy? I have no idea, I haven't seen one of these things in like ten years.
But still, much respect to Eric Ryan, who won a Glass Galore Texas Deathmatch, a Panes of Glass Match, a Glass Castle Death Match, and a Barbed Wire Cage House of Horrors Match to win the tournament. I'm just guessing that House of Horrors had some glass in it too, as it seems to be a trend. Congratulations to Ryan, and in celebration I will post my list of "Favorite People With The Last Name Ryan" below.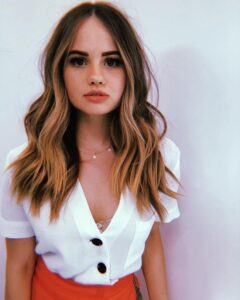 1. Debby Ryan
2. Nolan Ryan
3. Meg Ryan
4. Bob Ryan
5. Buddy Ryan
6. Rex Ryan
7. Rob Ryan
8. Tim Ryan
9. Eric Ryan
100,000,000,000,000,000. Joey Ryan
That last one might need more zeros, I'm not sure. And yes I did this to get a Debby Ryan pic in the column. We need something to liven things up before closing on a down note.
2020 has been full of death.
One almost gets desensitized to it at some point. When so many have died due to a pandemic, along with the usual causes of death still taking their toll on society, it might not hit you quite the same way anymore.  Some deaths still stand out though. Obviously the death of a family member or friend will always hit hard. And of course, there are the celebrity deaths. Whether we personally know them or not, we feel like we do.
We have two to discuss this week. One is very wrestling-centric, the other…well, not so much, but when I think about it, I'm shocked WWE didn't invite him to be a Raw guest host at some point. He would have fit right in there.
Rollerball
Mark "Rollerball" Rocco might not be a name many North American wrestling fans these days would recognize. He's well-known in the United Kingdom as one of the best in-ring grapplers of the 1970s & 80s. He dominated the Heavy Middleweight division before moving up to Light Heavyweight and finding similar success. Rocco also found fame in Japan as the original Black Tiger. Black Tiger & the original Tiger Mask's matches had some of the highest television ratings in Japanese wrestling history. The star ratings weren't too bad either!
Rocco also had a hand in the early training of Jushin "Thunder" Liger, feuding with him in England & Japan under his two personas. He retired in 1991 after being diagnosed with a heart condition & spent most of the rest of his life outside the business. He did appear on the first season of TNA Wrestling's British Boot Camp series in 2013 as one of the mentors. Later years saw Rocco suffer from dementia & he would pass away in a care home last Thursday at the age of 69.
Fortunately, there is a good amount of Rocco footage available on YouTube, so if you're not too familiar with him I'd suggest checking some of it out. You'll see him doing moves that people still do today. He was even out there doing the Tombstone while Undertaker was busy burning his parents' house down. Crazy stuff.
Wilford
My family would watch The Price is Right on a regular basis when I was young. Of course, we grew connected to the likes of Bob Barker, Rod Roddy & the various Barker's Beauties. There were also people that appeared on commercials multiple times every single day during the show.
That's where I became a Wilford Brimley fan. Not the westerns or movies he appeared in. Not even the Quaker Oats commercials. Nope, it was the diabetes, which I fully expect to have myself one of these days. Don't we all?
Wilford passed away on Saturday at the age of 85. You might be wondering why in the world I'm talking about this in this column. Well, for one thing, it's my column and I write about anything I want here. Its in my contract.
Also, check out his last tweet:
Popular choices included:
Under Quaker
Brim-stone
Killford Brimley
The DIE-A-BEASTUS#WWE #WilfordWrestlingEntertainment https://t.co/IGWisnEKOx

— Wilford Brimley (@RealWilfordB) July 31, 2020
Everything in my life always comes back to wrestling. Amazing, isn't it? RIP, Killford.
Thanks for reading, and until next time, keep your stick on the ice.
Mitchell's Raw Talk Report! (1/18/21)
Raw Talk is PHENOMENAL!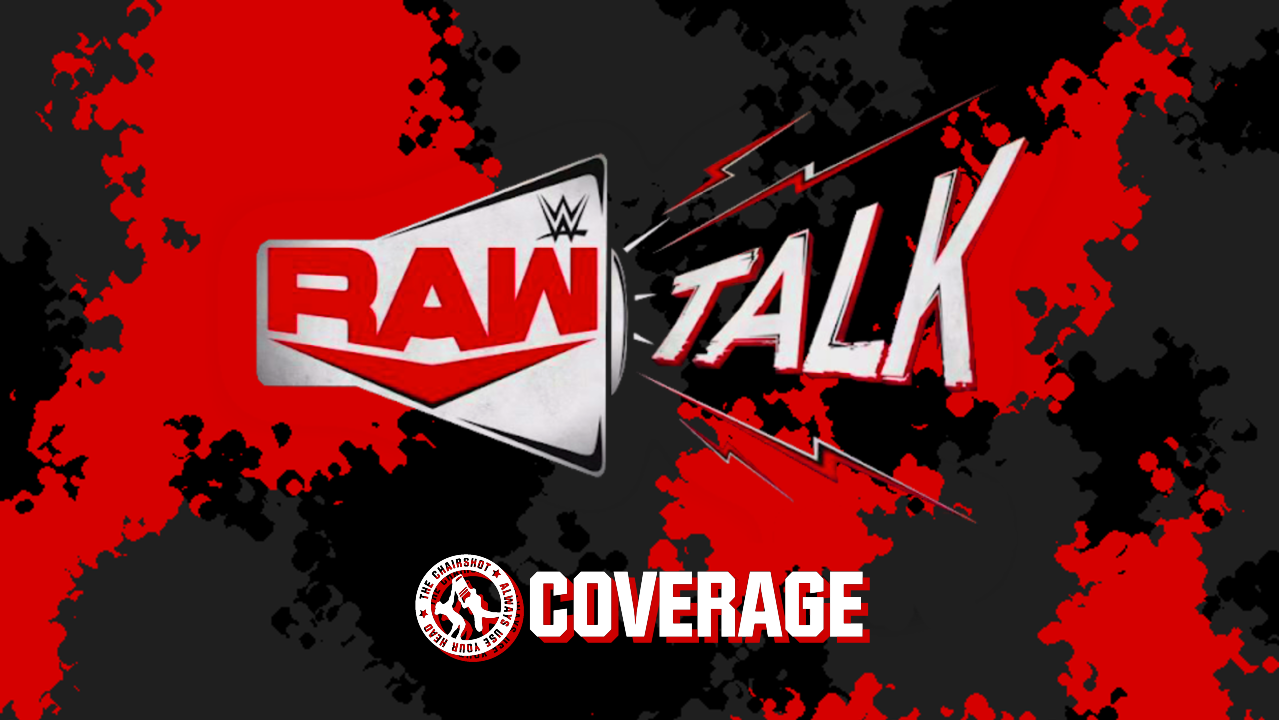 It's an Awesome, Phenomenal, GIGANTIC Raw Talk!
After issuing another Money in the Bank ultimatum, The Miz and John Morrison will join Raw Talk to explain how they managed to get GILLBERG to return!
Is it #CharTruth or #TheTruthSarahm hosting?
It's Charly Caruso and R-Truth back together! Charly welcomes us back to the show and tells Truth he was right, she was busy with "Thanksgiving" with her mom. But after enduring things in 2020, we should really give thanks whenever we can in 2021. Truth agrees and asks if she had potato salad. She had potato salad, tuna salad, chicken salad, and a turkey pot pie from catering. So good! But enough about food, as much as they could go on and on about it, Charly says we should talk about what happened at the end of Raw. Would we expect anything less from Alexa Bliss, though? Something is going on in that mind and body because of The Fiend, but it's hard to put a finger on it.
We got more questions than answers tonight, but that look in Alexa's eyes said a lot. Just when you think it couldn't get any worse, she beat Asuka! Truth says she's hollow inside, like she has no soul! And then the whole thing with the lights and Alexa changing back, then the possession! The Fiend spoke through her! But didn't he get burned up? So did we all. Truth doesn't want to answer what's going on with Alexa but Charly is thinking it could be his spirit. Truth says this is some paranormal activity here. So moving on, let's get to our first guests, the Greatest Tag Team of the 21st Century, or as Charly calls them, two men who are AAAAWESOME!
The Miz and Morrison join Raw Talk!
Truth fist bumps Morrison 'n' Miz, Awesome Truth rides again. Miz wants to get to the question. Truth asks what it was like being with The Doors. No, he's not Jim Morrison. But that's old question. Charly wants to ask about The Dirt Sheet. Miz says it was a train wreck but Morrison argues it was great. Morrison wrote it so of course he defends it. Charly is more interested in the guests. How did they book that? Morrison asks if they understand the concept of "misdirection." That's what pro-wrestling is all about. You expect one thing, then BAM! It's something else! That's why the moonwalk is so great. You think he's going forward but he goes back.
Miz just wanted to make sure McIntyre and Goldberg understood that he could cash in at any time. Miz is even in the Rumble match! He could win the match, and then have a shot at the title at Mania anyway! Charly replays the footage of Gillberg coming out to the Goldberg entrance, and Miz says Morrison has an actor friend who could be McIntyre. Miz said the guy looks nothing like McIntyre, and Morrison said that's the point! But then the fake asked for another take because he somehow forgot they were on live television! Well he doesn't do live events, he didn't know.
Charly asks if they at least thought the parts were played well. We all saw it, what does she think? Charly is not entering her own opinion, she's just the host. Well the impersonator thought it was great, and he was high-fiving everyone backstage. Miz just wants to remind everyone he is Mr. MITB and could cash-in. It was Morrison who wanted Gillberg to come back! The wig kept falling off! Hey, the message was sent! Case closed! Miz asks if Charly has anything else. Charly says The Dirt Sheet was definitely bigger than ever with that McIntyre. Morrison says that's the Jersey version of McIntyre.
Miz says they should've gone to Cleveland and gotten Drew Carey. But apparently the budget means nothing to Morrison. These sunglasses ain't cheap. Nice pocket square. Truth makes a "sharp" joke and Miz doesn't get what's going on here. They're bonding! They used to be a tag team. Yes, Miz and Truth used to be a tag team. Call it a remix. Then who would Truth choose? Miz or Morrison? Truth doesn't do drama or peer pressure. Morrison says they'd be Black Magic & The White Shadow. Miz makes this "Breaking news." Truth asks if Gillberg is available. He's not an option. Truth would choose both. How diplomatic. Morrison would take Morrison over Truth, too. He just likes himself that much.
Charly just wants to point out that the message was sent to those we were expecting to see tonight, i.e. McIntyre and Goldberg. Morrison is confident they were watching and the message was received. Then there could be a new champion at the Royal Rumble because of Mr. MITB. What are the odds? Can they tell us anything? Miz has had the opportunity to get the contract back. When he lost it because of a certain someone, Morrison, but… No no no, Morrison cashed it in for him but Miz lost it. But it's a good thing Morrison did cash it in because now Miz has it back. Miz says he has the only real opportunity for the world title. He doesn't get a lot of those anymore, but here it is.
"At Royal Rumble, I know Goldberg and Drew McIntyre are going to tear each other apart. These are two big, muscular, brawling type of men and they are going to go at each other." And Miz will be there to jump on it. Truth says he'll be like a vulture! CACAW~! No, that's a hawk. Close enough. Charly asks how Morrison will book the next episode, it might not sit well with Miz. Looking for a scoop? No scoop for you! Well, as always, this was an awesome time, Miz 'n' Morrison head out for the Queen of Spades to step in!
Shayna Baszler joins Raw Talk!
Charly feels Truth always has the better questions for Shayna so she'll let him ask Shayna something first. Truth asks the Queen of Spades, "Are you better at Uno, Tonk, or Go Fish?" Can we not? Shayna has a long drive. Well Uno's a long game, especially if the Draw 4 shows up. Shayna asks who in the back keeps scheduling her for this. Charly apologizes, she hoped he was going to come up with a slightly more intelligent question than that. As in, something along the line of sauces at least. Did she try the salmon today?
Charly brings up her interview on Raw, in regards to her match with Mandy Rose and the tension with Nia Jax. Has anything changed since earlier tonight? They made it clear they want the tag titles back but where are we with that? Shayna says she proved that it doesn't matter what's going on with her and Nia, she can take care of things on her own. No idea why people have forgotten that. The alliance with Nia was of convenience. They didn't get along but they were dominant champions. It was never a thing that they need to get along, they get it done in the ring.
Charly surmises it as,  it's about coexistence for the common goal, but no commonality anywhere else? When was that an issue? We all saw that they haven't gotten along, but Shayna still won. Say what you want about that, but do Charlotte and Asuka get along? They're both too busy with the creepy Alexa stuff and the creepy Ric Flair stuff. Emotional stuff. Say what you want about Nia and Shayna, but at least they were always focused. Charlotte and Asuka have lost focus. That's true, but amidst all of the tension, the challenge was issued. Have they heard anything back? Nothing yet, but the distractions are obvious. "When the prey is looking somewhere else, the predator can sneak up behind them." That's why Nia and Shayna are able to work together where they need to.
So then, there's two ways to look at it. As partners against the tag champions, they will be united enough, as they have been. But then, the Women's Rumble, hopefully we see Shayna and Nia in there together. Are they allies or foes? That's a completely different issue. Nia is experienced enough to know how a Rumble works. Shayna was a finalist. Shayna tied a record for eliminations, she knows how Rumbles work. It won't be a surprise. So what, "Oh let's do the thing people do where they team up and eliminate people and high-five and then oh no~!"
Well it is a valid strategy. But it always happens! Someone turns on someone else. Shayna and Nia are separating Rumble and their tag team match. Charly has a lot of hypothetical scenarios, but no time for that tonight. Shayna says things go one way: they walk out of the PPV as tag team champions, and Shayna is winning the Women's Rumble match. The relationship will remain unchanged. Then thank you for your time, and Shayna hopes it is a long time before she's back here again. But she's one of their best guests… Well, the last guest is PHENOMENAL!
AJ Styles and Omos join Raw Talk!
Styles really likes his music. Isn't it the best theme in the WWE today? Truth says it's alright. Styles asks what Omos thinks of his theme song, and Omos says it's great. Truth wants to ask Omos about having Styles as his assistant. It's phenomenal. Nice! Styles realizes Truth has it backwards. This is him trying to put a wedge between them. Don't listen to him. Styles says this needs to stop. Charly, any questions? She just wants a grasp on his mindset after his match with Ricochet, where Ricochet was hoping to prove himself worthy of the Royal Rumble match. He did not win, Styles is obviously in, so what's his mindset now?
Well Styles' mindset is on the Rumble and to win it. Wouldn't it be great? From his debut in 2016, his documentary just came out, Omos says it's the best one ever, go watch it on the WWE Network. It's phenomenal, even! Was Omos there? No! Sigh… Truth, you're just wrong, wrong, wrong. Did you not see what he did to Ricochet with that great Styles Clash? Yeah but Omos looks awesome, too! Styles asks Omos if it irritates him when people get the name wrong. Of course! It's "Aw-moss." Like awmos done? Don't play around, Truth. Truth is keeping the peace! Charly will get things back on track. Truth excuses himself to Omos.
Charly brings up that it will be five years in the WWE. What are Styles' expectations, outside of winning, for the Rumble? Any number in mind? Well everyone wants to go 30th, because there will be all the others. Truth says the Phenomenal One should go first to prove it. And then Omos goes out! Well maybe Omos goes out there, too. Will he be in the Rumble match? We'll see. Now that's an unstoppable combo. But either way, there's a plan. It's a secret because it's their plan. Can't it be our plan? Nope. Charly wants Truth to get in the Rumble. Truth says he has other engagements, such as making sure "baby" WWE 24/7 Championship is safe. Charly thanks Styles and Omos for their time, and will see us again next Raw Talk!
---
My Thoughts:
A very good Raw Talk, with really good energy. But of course, Miz 'n' Morrison are great talkers, Shayna knows her character and Styles is also great on the mic. I like that Miz and Morrison continue to argue about how The Dirt Sheet went, but I wish they'd given a name to the man who played fake McIntyre. Well we'll probably never see him again but even so, it'd prove he was the "actor friend" to Morrison. Morrison should know the name of the guy who is supposedly a friend that he could ask to be fake McIntyre. Shayna being so done with Raw Talk is always a great part of her character, and she helped give some good details on how she and Nia are handling this.
Styles and Omos have good chemistry for how this story is going, and them daring Truth to join the Rumble was fitting. Omos really should get in a match at some point, but maybe start with a 24/7 Championship moment with Truth in the ring and build from there.
News From Cook's Corner 1.18.21: Living The Dream
Steve Cook rocking some news off of his high from having an article of his highlighted on the Cornette's Drive-Thru. How does the news this week look?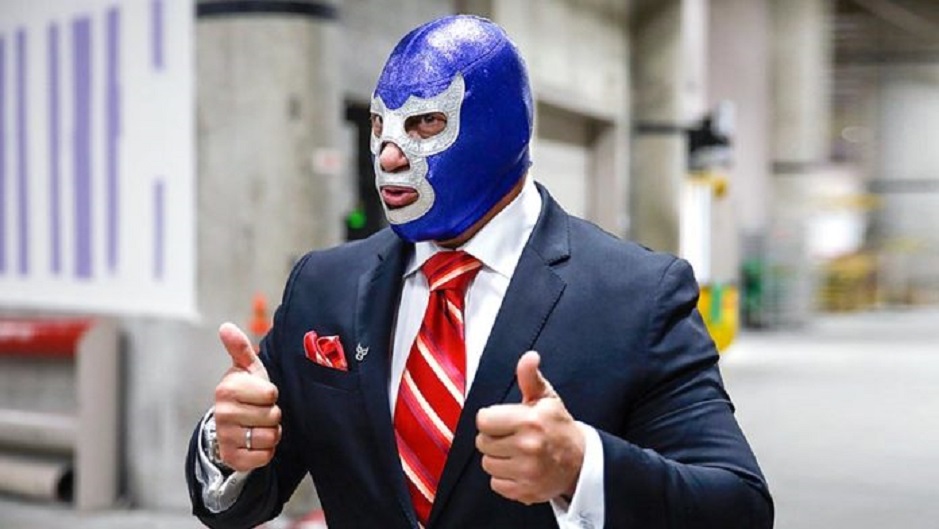 Hi, hello & welcome to News From Cook's Corner! Hope you all had an enjoyable weekend full of NFL football and whatever else you like to enjoy. I'd also like to wish you all a happy Martin Luther King Jr. Day, and pay homage to the man. He had a dream, and maybe someday we'll live up to it.
It was a pretty big week for your humble correspondent. When you're a writer of any type, you're prone to thinking that nobody cares about what you're writing. I guarantee that even the most prolific authors have gone through that feeling. Maybe not James Patterson or Stephen King, everybody reads their stuff. Dave Meltzer probably hasn't had that feeling in at least thirty years. Most of us have to fight it off. Especially those of us writing about pro wrestling, a form of entertainment where most of the people involved are constantly trying to deny the truth.
Whenever we find any kind of acceptance, we have to lean into it. Even if there's some qualifiers. For instance, when Traci Brooks first e-mailed me about an Impact recap I did for 411, she called me "Scott". When Steve Austin read my 411 Wrestling Hall of Fame article on him and put it over as a good recap of his career, he thought Larry Csonka had written it, since Larry tweeted him about it. If you listen to Jim Cornette talk about an article I did on 411 listing the worst tag teams of all time, you won't hear my name. The site was mentioned, which I appreciate since 411 still employs me.
Still, though, it's pretty cool that I gave Corny & Brian Last almost seventeen minutes of material for a podcast. It's even cooler to me as a nerd that looks at these things that it got more YouTube views than their breaking down the SI Top 10 Wrestlers of 2020 list that got some run from WWE since they listed Sasha Banks at #1, or anything else they posted from that particular podcast. And they weren't all from me! I waited a little while to listen to it because of my somewhat thin skin, but Cornette actually didn't complain about most of the list. He thought the Ding Dongs should have been #1, but then he justified my pick of the Johnsons/Shane Twins while talking about their stint in OVW. Which took place after their run in TNA that made the list. I'm still amazed they got a WWE run.
I haven't always agreed with Cornette's viewpoints on things over the years, but I grew up watching the guy and he's the second greatest manager of all time. Also a fellow Kentucky liberal, which I'm pretty sure I'm the last of that dying breed.
While we're talking about things I'm proud of creating I've mentioned here before that I'm not exactly happy about reliving 2020. I would prefer to move on to 2022, since 2021 already looks like a dumpster fire. However, I am very proud of 411mania's Larry Csonka Award. (I wasn't going to say I came up with it unless it became public knowledge, and Jeremy Thomas elected to give me the credit.) It took some thinking, but I figured that since Larry was the hardest working writer that I knew, an award honoring him should award the hardest working pro wrestler. Then I had to figure out what that meant, and once I did, one of Larry's favorites was the perfect honoree.
Tomohiro Ishii won the award, & I can guarantee you that Larry would have been tweeting about BIG TOM ISHII throughout the year, even if I was begging him to talk about Ding & Dong. I used to hate when people would talk about what dead wrestlers would have approved of, but here I am telling you that Larry Csonka would have wanted Tomohiro Ishii getting an award named in his honor. As much as year-end awards annoy me from time to time, I hope this one lasts forever.
It's probably the most fulfilling week of my "writing career" except I didn't make any money off of it. Well. Actually, I got paid for some of my work from last year, so that was also nice. If it wasn't for everything else currently going on in my life besides this online writing & podcasting stuff, I would be a pretty happy dude!
Anyway, let's get to the news.
WrestleMania Update: Not being held In Your House.
WWE announced some future WrestleMania dates and locations!
37: April 10 & 11, 2021 Tampa NFL stadium
38: April 3, 2022, Dallas NFL stadium
39: April 2, 2023, Los Angeles NFL stadium
Nothing especially surprising here. Tampa got jobbed last year, and you can't have fans in California right now anyway. You also have to mix Dallas in there to keep Jerry Jones happy, and eventually you can try to break whatever the current WM record is listed at.
*looks it up*
101,763? Ok. Am I the only one that has a problem remembering these things now? The old WM III attendance record of 93,173 was always an easy one to ramble off the top of your head. Too many numbers these days.
I know some folks aren't happy that WM has fallen into a rotation of cities in a certain part of the world, leaving everybody else out of the mix. That doesn't bother me so much, mostly because I have no plans on attending one of these things. I wasn't a fan of big crowds pre-covid. Now? Forget about it.
HOF going virtual
The Observer reports this year's WWE Hall of Fame event is scheduled to be held virtually, without a live audience. No word yet on if there will be more inductees to join the folks that were scheduled to be inducted last year.
I know we all miss having fans at wrestling events, but I think most of us can agree that the Hall of Fame would be better without fans on a permanent basis. That 2004 event at the hotel was so cool with Bobby Heenan and company giving speeches without having to be interrupted by stupid chants & assorted nonsense. I haven't watched a full HOF event in years, as much as I like seeing the old folks, the ceremony became a joke thanks to fans acting like idiots. This should be a step in the right direction.
Hey, I'm not anti-fan, not by any means. Can't wait to see a crowd at WrestleMania. Wrestling is better with fans, hall of fame ceremonies aren't. Pretty simple.
AEW Covid Issues
WWE's issues with the coronavirus and various outbreaks have been discussed time & again. Up until this point, AEW had managed to keep their issues under the radar. There were a couple instances where matches were changed due to people being unavailable, but the impression was given that AEW was doing a better job of keeping its roster safe.
That assumption has to be called into question after two of AEW's top talents revealed their issues with the virus. Chris Jericho mentioned on his Talk With Jericho podcast that he had the virus back in September. He was asymptomatic & apparently quarantined himself during ten days where he was home & AEW wasn't taping shows. It should be noted that Jericho appeared on every episode of Dynamite in September. Nick Jackson revealed that he had the virus during September as well, which a lot of folks suspected when he was conspicuous by his absence on two episodes of Dynamite.
You just hope everybody's staying safe. Dave Meltzer mentioned that both companies have been concerned that their talent has been too cavalier about the virus. Wrestlers from both WWE & AEW socialize all the time, especially now that so many of them are based in Florida. Many of them think that the virus is going away, when a look at the news on any given day tells you that it isn't. Wrestlers aren't the only people making that inaccurate assumption, of course.
Ethan Page: Not as Hard To Kill as Impact Wrestling
Those of you who caught Impact's PPV on Saturday night were witness to a murder, the first one in Impact Wrestling in 2021. One assumes there will be more. At the conclusion of a match pitting Ethan Page against Karate Man, Man pulled Page's heart right out of his body. This was believed to be Page's final appearance with Impact heading into the evening, and one would assume that was accurate.
Page was none too happy with how things ended with Impact. He posted a message on the Major Wrestling Figure Podcast expressing his discontent with how his match was edited & forced to be a joke, how he didn't want to use the Karate Man character on TV, and how Impact hurt & disrespected him. This came as a surprise to me, because I thought it was obvious the angle was supposed to be a joke from the beginning. I wasn't sold on it being the best way to write Page out of the promotion, but I did find the match entertaining. I also had a little bit to drink before watching it, so maybe that played a role. Not sure.
I'm also not sure where Ethan Page goes from here. Talented creative guy, so we'll probably see him somewhere sooner rather than later. Let's just hope his heart's healed up by then.
Luchadors Running For Office!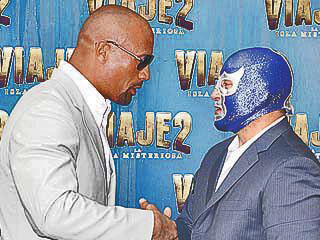 We know that lucha libre has run into some big problems since the pandemic. Most promotions aren't able to run shows, giving wrestlers fewer opportunities to work & make money. Some have found other things to do, whether it be running food trucks, training people, or running for political office.
Running for what now? Yep, that's right, political office. Blue Demon Jr., Caristico & Tinieblas Jr. have filed to run for office as part of the Progressive Social Networks party, which was founded just last year. Each man is looking to attain a mayorship in a different municipality of Mexico City. Now, one question you might have is this: Would the men have to unmask and reveal their identity? They would, but only in front of the authorities in charge of the election. They would be able to maintain their secret identity in public, though this isn't as big an issue for Caristico because WWE already made his government name a matter of public record.
I haven't seen any polling on any of these races, but it's tough to count these men out. Wrestlers have a pretty good track record of success in political races in America & Japan. Why not Mexico?
Well, that's all we have time for this week! Stay tuned here to the Chairshot for all the sports, entertainment & sports entertainment you can shake a stick at! Until next time, keep your stick on the ice.