Rob: What Went Wrong With Bray Wyatt & The Fiend In WWE?
Rob digs into Bray Wyatt's run in WWE and why it ultimately didn't work in any character iteration…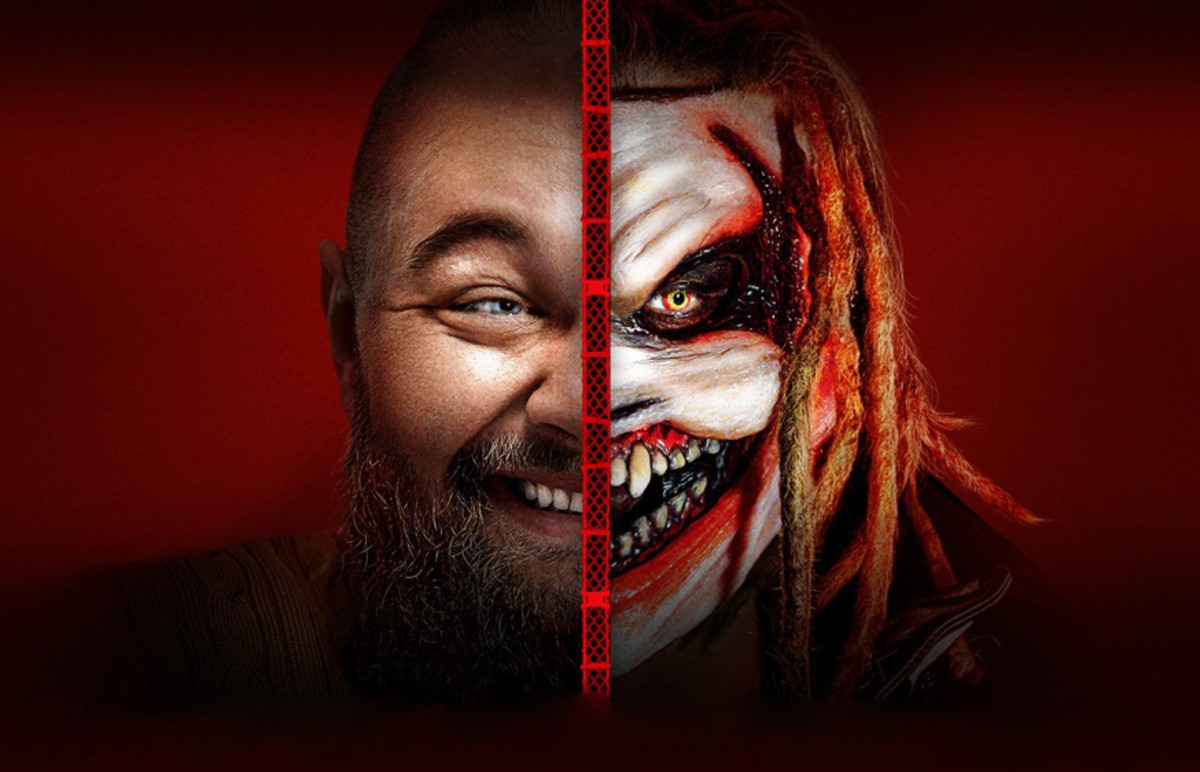 Rob digs into Bray Wyatt's run in WWE and why it ultimately didn't work in any character iteration…
So now that the Bray Wyatt wrestling story looks to be all but done, it's time for the finger pointing.  There are reports going around, most specifically one from Fightful Select, that highlights Bray's ongoing frustrations with creative and Vince's frustrations with him in return.  It seems like a marriage that was doomed to fail, but that won't stop the blame game from happening.  And while it's easy to pin it all on the old man, I think a lot of this is on Bray (Windham Rotunda) himself and just on circumstances that emerged surrounding the character.  Here are what I think the big issues were:
The Monster Problem
The Fiend was an unstoppable evil clown monster, and that in itself was the problem.  The cool visuals and costumes, the Firefly Funhouse, and spooky stuff made for very entertaining TV segments and some cool visuals like the Randy Orton pose while the Fiend burned in the background at the end of TLC, but none of that could fix the problem that was how do you finish his matches, and ultimately his stories?  Because the evil horror movie clown eventually has to get taken down by someone, but in an ongoing medium like pro wrestling there's a show the next day after said takedown.  The Fiend as a character failed the number one question as to how you book the blowoff match for a feud:  What's next?
The Fiend as a character no selling all of someone's offense while scaring them to death and ultimately beating them was a good way to force that opponent into a creative corner.  Just ask Seth Rollins.  It also made for nonsensical things like Braun Strowman getting dragged underwater into a swamp and then coming back on TV a week or two later.  Or John Cena getting trapped in a dream world of sorts and disappearing into thin air then coming back a year later to confront Roman Reigns.  Even when done well (the Cena thing) there was no plausible 'what next?' unless the Fiend lost.
But losing brought it's own problems.  The unstoppable murder clown gets beaten, that should be the end of the character as either the guy behind him leaves the territory entirely (which is what would have happened at any time prior to say, 1987) or gets taken off of TV to rebrand entirely.  Now in Bray's case the former happened, just not in the way anyone imagined.  But after feuds with Rollins, Strowman, and Orton plus shorter angles with Cena and Goldberg it was clear that there was no right way to end anything with him.  Have him go over then you have to change or revamp whoever he beat, but if he loses then you have to get people to buy back in when he returns.  To be blunt, every angle or feud ended with the Fiend or his opponent having to be fixed.  The Orton feud with it's abrupt ending, as maddening as it was, turned out to be the least damaging of them all.
At the end of the day if there's no good way to end any story with the character then that ties everyone's hands involved, and guarantees a conclusion that satisfies no one.  A year and a half of that was enough to make it clear that either you had to cut the cord or continue with this character doing the same with the rest of the roster, or at least the ones who didn't have the clout to say 'not gonna work for me, brother.'  In the old days he would have been built through some midcarders then eventually fed to Hulk Hogan and that would be the end of it.  But in 2021 that wasn't on the table, until what happened off camera ultimately made Randy Orton into the final Fiend Killer.
The Bell Had To Ring
Opinions of Bray Wyatt in the ring ran from 'he stinks' to 'he's ok'.  Name a good Bray Wyatt match that wasn't a tag match or where he wasn't carried by a great in work worker like Daniel Bryan or Roman Reigns.  And before you say 'well, duh' even guys who are not known as great in ring workers like say, the Miz, have had great matches with people who aren't on the level of Reigns or Bryan.  And by great I don't mean five star workrate extravaganzas, I'm talking about matches that don't have the audience thinking 'ok, this kinda sucks' after 10 minutes.  You gotta be better than that if you're going to reach the level that Bray's biggest fans thought he should have reached.
And The Fiend only made that worse.  Instead of pedestrian affairs you got ridiculous matches where by design he no sold everything from his opponent, until the finish where he had to either go down to defeat and contradict the rest of the match or win in such a way that whoever he beat was screwed going forward.  The quick and easy version of this is that everything good about the Fiend happened before the bell rang, and once it did it was a race to see just how bad either he or his opponent would be 'ruined' by the finish.  The easiest contrast to him, the Undertaker, was Ricky the Dragon Steamboat in ring by comparison.  And speaking of which…..
He's not The Undertaker
Taker is the quickest comparison to Bray, and what a lot of people hoped he would become.  But there are some important distinctions between the two.  For one while Taker was not a five star match guy on his own he was capable of playing his part in such a match or evven pulling a surprising great one like against Batista at WrestleMania 23.  There isn't one singles match in Bray's resume where you were pleasantly surprised because of what he did.  Then there's the fact that Taker's size made him an imposing figure in the ring while seeing the Fiend stand face to face with Goldberg took something out of his sense of invincibility.
And then there's this.  For all the spooky stuff that came with Taker, it all usually came before or after the match, not during it.  When the bell rang you usually had a proper wrestling match, be it some crazy stipulation thing (Buried Alive, Casket), a no DQ match, or a straight match altogether.  With the Fiend you either got a cinematic match that was completely out of the bounds of reality even when done well or some gimmicked up match in the real world like the cell match with Rollins or a regular match that ended with a dud like the Goldberg and Orton ones.
This brings us back to the same problem as my first point, that there was no way to do a match with this guy that either wasn't an actual match (the Cena match at Mania) or was overbooked to absurd levels or just ended with a whimper.  And then there's the fact that to a very vocal part of the audience the only acceptable outcome was a Fiend victory.  Taker on the other hand did take some early losses, even though they were in gimmicked up Body Bag matches, but we still saw him lose and thus were not fixed on him just having to win all the time.  We knew he could lose which made it easier to go with it when he did.  The Fiend from jump was presented as not just scary but invulnerable and the people who got on board the strongest were only here for that and that alone.  Which is an impossible thing to maintain without him killing your whole roster.
In Conclusion
Long term the Fiend was just an unworkable character for the reasons I stated above.  It's fitting that Windham Rotunda is moving on to Hollywood because there he can write stories that have a hard ending and move on to the next one.  There's no Monday Night after the PPV where the two people who fought have to show up and move to the next feud.  And there's a much different bar to making an entertaining horror movie than a good wrestling match.  It's not easier, it's just different and with a different set of expectations from the audience.  While the release could have been less messy and not so abrupt it was the likely outcome regardless, the only difference being that Bray may have sought it himself after a while.  But it's a lesson into the need to put limits on characters, one that hopefully everyone remembers next time.  Until then, good luck to Bray in Hollywood.
King's WrestleMania Rewind: Charlotte Flair vs. Asuka from WrestleMania 34
Chris king is back with one of the most underrated matches in WrestleMania history–Charlotte Flair vs. Asuka!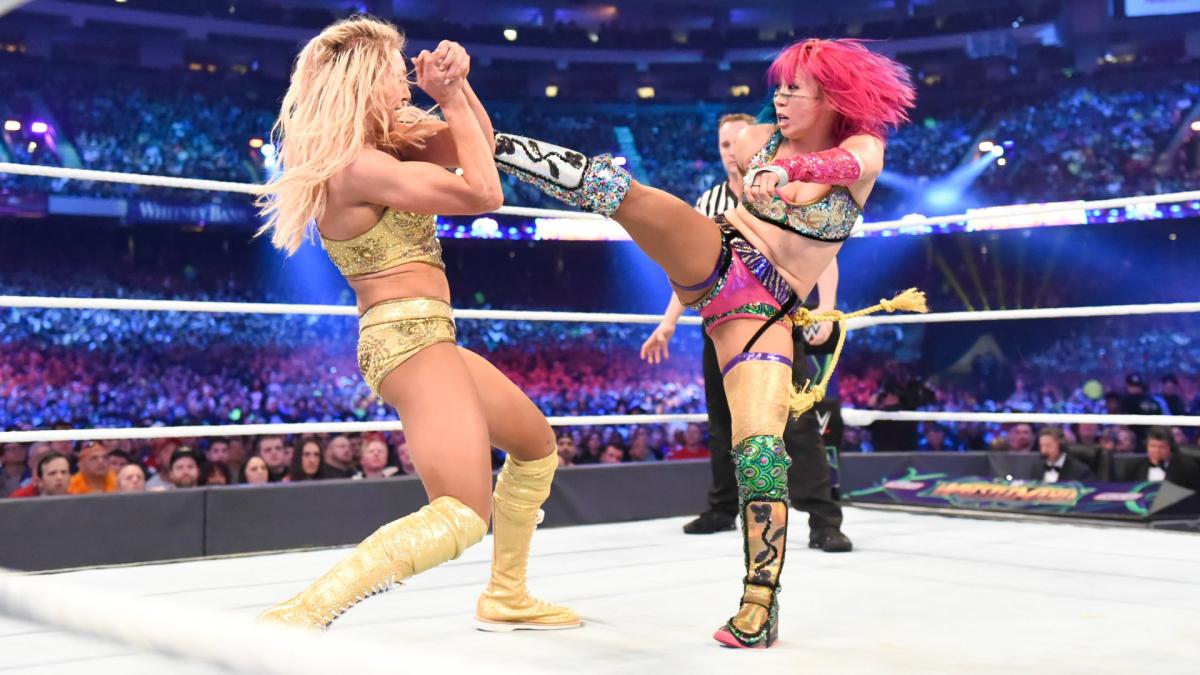 Chris king is back with one of the most underrated matches in WrestleMania history–Charlotte Flair vs. Asuka!
We look back at Charlotte Flair vs. Asuka at WWE WrestleMania 34. 'The Empress of Tomorrow' put her unprecedented and historic undefeated streak of 914 days on the line against 'The Queen's' SmackDown Women's Championship.
For years, this was considered a dream match while Asuka dominated the roster in NXT, while Flair won numerous championships on the main roster on both Raw and SmackDown. The Empress made her long-awaited debut on the September 11th episode of Raw and began to tear through the competition.
Asuka outlasted all twenty-nine other women in the historic first-ever Women's Royal Rumble match to challenge for the title of her choosing. At Fastlane, she made her choice.
The WWE Universe was so excited for this match myself included. Both superstars delivered a fantastic performance on the Grandest Stage of Them All executing counter after counter. Asuka showed off some nasty-looking kicks to her opponent, and Flair hit a thunderous Spanish Fly off the top rope. Flair was seconds away from defeat at the hands of The Empress but she locked in Figure Eight and Asuka was forced to tap out.
I can't even begin to explain how shocked I was at this outcome, as nearly everyone expected The Empress to continue her undefeated streak and walk away with the women's title. This controversial decision was the downfall of Asuka's momentum. She would ultimately win the SmackDown Women's Championship at the 2018 TLC pay-per-view in the triple-threat ladder match.
Fast forward to this year when Asuka has recently returned with her Japanese-inspired persona Kana. Kana is dangerous and ruthless and is heading into a championship with Bianca Belair at WrestleMania 39. The Empress has regained all her momentum and is highly favored to walk away with the Raw Women's Championship. Let's hope that Asuka and Belair can tear the house down and deliver an A+ grade match both women are fully capable of.
King: Dominik Mysterio Needs To Do This At WrestleMania
Chris King is here with what WWE should do with Dominik Mysterio at WrestleMania in his long-awaited match against his father Rey Mysterio Jr.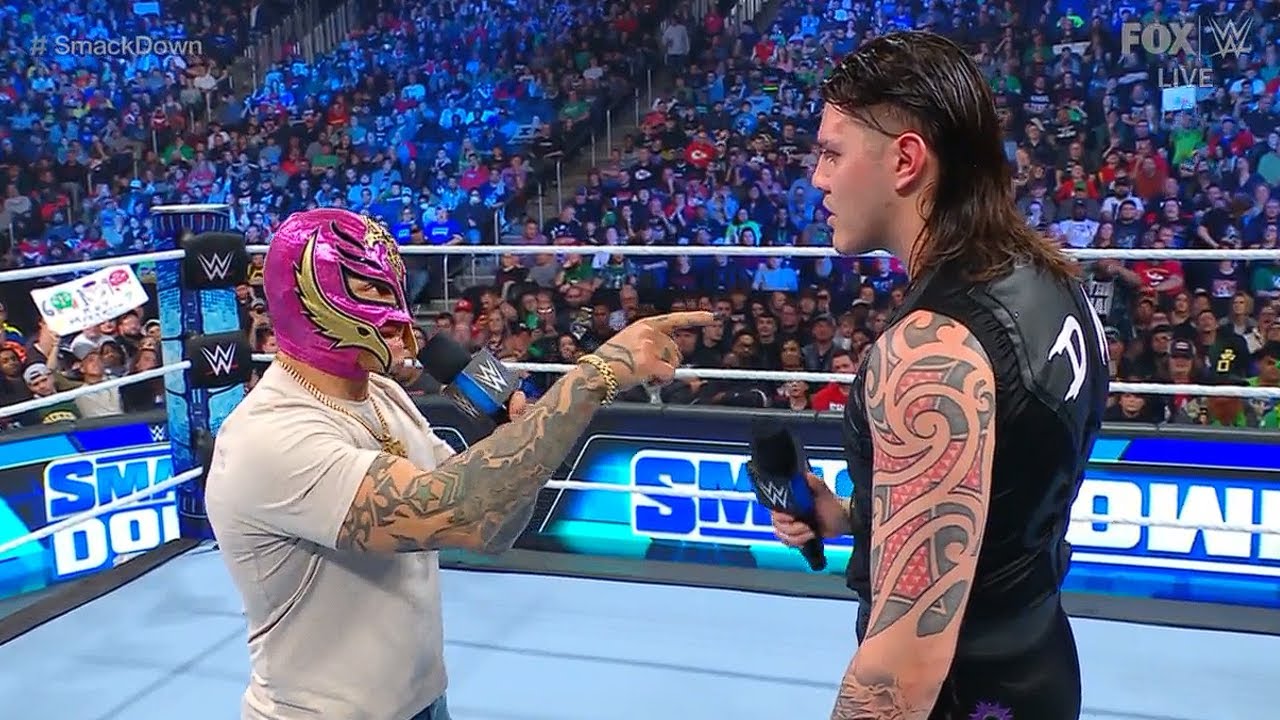 Chris King is here with what WWE should do with Dominik Mysterio at WrestleMania in his long-awaited match against his father Rey Mysterio Jr. 
On this week's episode of Friday Night SmackDown, Rey Mysterio finally snapped and beat some sense into his disrespectful punk-ass kid Dominik. The member of the Judgement Day came out to push his father again for a match on the Grandest Stage of Them All, this time with his mother and sister at ringside. The ungrateful punk told his mom to "Shut Up," as a father even I wanted to jump through the screen and whoop his ass.
Back in October of last year, Mysterio made the emotional decision to possibly quit the company but, instead, Triple H persuaded the Lucha libre superstar to move over to SmackDown to avoid his son. This came after Dominik shockingly turned on his father at Clash at the Castle. Mysterio did everything he could to refuse his despicable son's challenge for Mania but, a man can only be pushed so far. Mysterio will be inducted into the 2023 WWE Hall of Fame and I expect Dominik to embarrass his father during his speech to further this personal feud.
Yes, the WWE Universe hates Dominik and wants to see him get the ever-loving crap kicked out of him but, this feud is missing a special ingredient to capitalize on the biggest heat possible. Throughout this feud, Dominik has made mention of the legendary Eddie Guerrero on several occasions going back to the "iconic" 2005 feud.
I know WWE might not want to go this route but, Dominik MUST come out to Eddie Guerrero's theme at Mania. The disrespectful punk needs to come out in a lowrider to garner nuclear heat. It doesn't matter if The Judgement Day comes out and causes interference for Dominik to get the win, all that matters is that both superstars get the biggest payoff of this nearly year-long feud. Just imagine the Roman Reigns heat after he defeated The Undertaker and multiply that by ten. Dominik portrays the perfect heel and he truly is the missing ingredient that The Judgement Day needed to grow and evolve into a top faction.