Cook's 2022 NFL Gambling Picks: Week 14
Steve Cook brings his .500 record into Week 14 with this week's NFL Gambling Picks!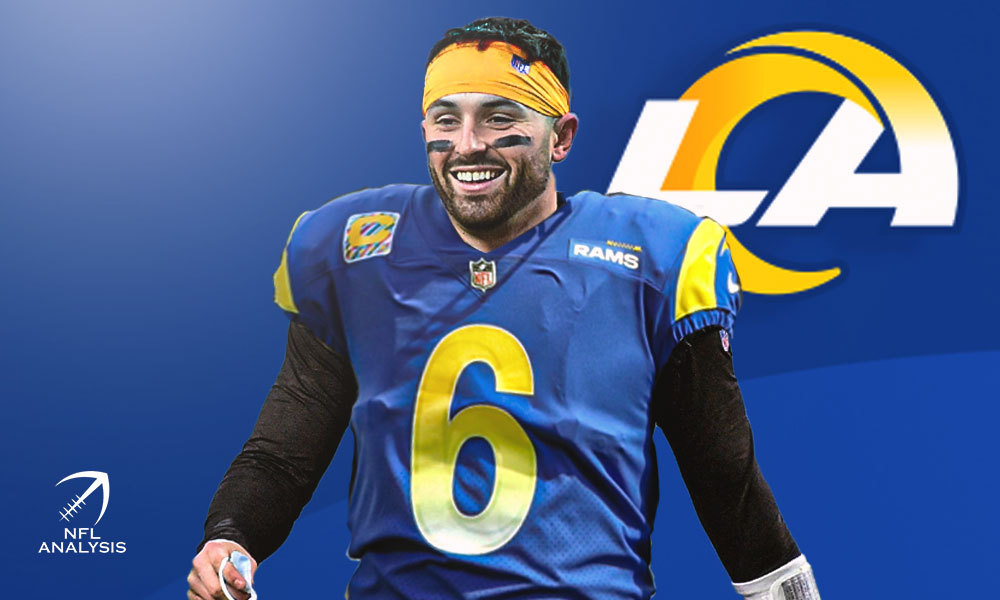 Steve Cook brings his .500 record into Week 14 with this week's NFL Gambling Picks!
Hi, hello & welcome to Week 14 of the National Football League! I'm Steve Cook, and we are officially at .500 for the season. Woohoo! We were actually a game over .500 heading into Monday night, but Tom Brady & the Bucs couldn't cover against Andy Dalton & the Saints. In my defense, who could have seen that coming?
It's been an active week over here, so let's get right to the picks and see if we can't get over the hump instead of just being on the hump. Lines are from the Vegas Insider Consensus as of Wednesday night and are subject to change.
Thursday, December 8
Las Vegas (-6.5) at LA Rams
Asked if Baker Mayfield has a chance to play Thursday night for the Rams, one source just texted, "There's a shot."

Team is in the process of sending the playbook to Mayfield to make sure he can study the offense on his flight to Los Angeles.

— Adam Schefter (@AdamSchefter) December 6, 2022
I'm not very high on the future of Baker Mayfield in the National Football League. With that being said, the Rams signing him tracks on several levels. The Rams have a pretty serious issue at quarterback. With Matthew Stafford on the IR and most likely done for this season, the team's turned to the likes of John Wolford & Bryce Perkins. Neither have set the world on fire. Even if Stafford does return next season, the Rams could still use a long term solution at the position. They likely won't be getting one via the Draft, as they've traded away most of their picks for the next several years in order to bring in stars.
Baker might not be one of the best QBs in the league right now, but he is a star. People have been familiar with him since he won a Heisman Trophy at the University of Oklahoma. His big personality made people either love or hate him. ESPN & sports media continued covering Baker's every move when he got drafted first overall by Cleveland, and kept talking about him endlessly while he kept sliding down the QB totem pole. He wound up in Carolina after the Browns decided Deshaun Watson was something they wanted to be involved with, and his stint with the Panthers didn't even last as long as William Regal's stint with AEW. The Rams are getting Baker at a low point in his career, and Sean McVay hopes he can be the quarterback whisperer he's been portrayed to be.
It's kind of weird that Mayfield would be active this week, but the Rams might not have much of a choice. Wolford has a dinged up neck, and Perkins' 2022 QBR is only better than Mayfield because he hasn't played as much. It's a mess.
The Raiders have been a bit of a mess themselves this season, but seem to be getting on the right track. They also get to go to one of their home cities this week. The Rams just don't have the horsepower to compete with them (or most other teams) right now.
Sunday, December 11
Houston at Dallas (-16.5)
the Texans watching the Cowboys put up 54 pts the week before they play them pic.twitter.com/d1jNZGRtud

— Annie Agar (@AnnieAgar) December 5, 2022
The Cowboys are one of the hottest teams in the NFL. The Texans are not. The Cowboys have one of the best defenses in the NFL. The Texans do not. The Cowboys' offense has been getting things done lately. The Texans are now trotting Kyle Allen out at quarterback. I'm not sure you can make this line high enough for people not to take the Cowboys.
NY Jets at Buffalo (-9.5)
pretty amazing huh? with everything thats happened going back to the Jets game yet the Bills emerge 9-3 and in control of their own destiny again. wow

— Howard WGR (@hsimon62) December 5, 2022
Wasn't too long ago that the Bills were looking up in the AFC East standings at the Miami Dolphins & New York Football Jets. Now, things are as they should be. Buffalo has won three straight and risen to the top of the AFC while the Jets & Dolphins do Jets & Dolphins things. It was only a matter of time, right?
That said, the Jets are a tricky team to shake. They beat the Bills earlier this season and came close to beating the Vikings in Minnesota. One shouldn't be shocked if they at least make this one closer than Bills fans would be comfortable with.
Baltimore at Pittsburgh (-2.5)
It don't matter who plays at QB sunday, it's ravens v steelers. It's gonna be close as fuck

— Steeler_Reg (@Reggie_Bflo) December 5, 2022
Lamar Jackson betting on himself worked out pretty well for most of 2022. With each passing week, it became more obvious that the Ravens didn't have much of anything going on offense without Jackson. A knee injury for Lamar couldn't have come at a worse time for everyone involved. Jackson won't be able to carry the team on his back (at least temporarily), and the Ravens will be hard-pressed to maintain their spot on top of the AFC North.
Meanwhile, the Steelers have won three out of four and are not so quietly setting the stage for what will be a bright future. You hate to see good things happen to bad people, but here we are.
Cleveland at Cincinnati (-6.5)
All I'll say is, if the #Browns beat the Bengals this weekend……..

— Grant Puskar (@grant_puskar_) December 6, 2022
We've seen this movie before. The Cincinnati Bengals get a big win over one of the best teams in the league. Everybody jumps on the bandwagon and talks about what a great story it is, and how much fun it is to see the Bengals making some noise after years where they weren't. Yes, they do seem to have more staying power than the Marvin Lewis era Bengals did. They seem to own the Kansas City Chiefs, and seem like they can beat anybody in the league…
except the Cleveland Browns.
I don't know why things are the way they are. I just know that the Browns are that one monkey that Joe Burrow & company haven't gotten off their back. For whatever reason, they can't beat the Browns. Now that Cleveland has the quarterback of their dreams, I don't see that changing this season. Even if the Bengals end up winning…this is an AFC North game and a potential ripsnorter. Take the Browns and the points here.
Jacksonville at Tennessee (-3.5)
The #Titans fired their GM

The #Texans are tanking

The #Colts are *waves hands everywhere*

This is the worst part about the current state of the #Jaguars 2022 szn, imo.

The AFC South was there for the taking (still mathmatically is but alas).

— Mia O'Brien (@MiaOBrienTV) December 6, 2022
Week 13 was pretty unlucky for both of these teams. The Jags got trounced by the Lions, while the Titans got schooled so bad by the Eagles & AJ Brown that their GM got fired. They'll both be looking to turn things around this week in one of the NFL's most storied rivalries. Well, maybe it's not one of the NFL's most storied rivalries, but it sounds good, doesn't it?
Derrick Henry had a rough time against Philly, but he'll pick it back up against a team he's owned the entirety of his career. Roll with the Titans here.
Minnesota at Detroit (-2.5)
Wait… the Lions (5-7) are the favorite over the Vikings (10-2)???!!!

Wowwwwww @FDSportsbook 🧐 pic.twitter.com/z1fhA94BX6

— Kay Adams (@heykayadams) December 5, 2022
Seems surprising on the surface, but it isn't when you realize that Vegas has been high on the Lions all season & low on the Vikings. Bettors seem to like picking those plucky Lions more than the Kirk Cousins-led Vikings. So while the records tell us one thing, Vegas & gamblers tell us another thing.
Feel like I might end up regretting this one, but I'll roll with Vegas and the wiseguys here. The Vikings seem prime for a slip-up this week, and the Lions can put up some points on people real quick.
Philadelphia (-6.5) at NY Giants
AJ Brown Ranks against Cover 0/1
(Minimum 70 Snaps)

Out of 67 Qualifying WRs

TDs: 1st
Target Share: 2nd
Targets per Route Run: 2nd
Yards per Route Run: 4th

Who runs these coverages the most?

The New York Giants.

Who do the Eagles play this week?

The New York Giants.

— Jordan Vanek (@JordanVanekDFS) December 6, 2022
Might be something worth keeping an eye on. Brown does seem to be stepping his game up at the right time for the Eagles and for people that have him on fantasy teams. The Giants are coming off of a tie against the Commanders and should be PISSED OFF. Will it be enough to carry them over an Eagles team that looks as stout as any in the league?
I doubt it. The Eagles' offense has been on fire while the Giants' defense has been struggling a bit lately. Gotta like the NFC West leaders to keep things going.
Kansas City (-9.5) at Denver
So Deion Sanders told these reporters not to ask him about the Colorado job.

So the reporter just asked if he could ride with Deion to Colorado to watch the Broncos play the Chiefs. 🤣 pic.twitter.com/vbb9siCozL

— John Vogel (@DraftVogel) November 30, 2022
On the surface, this seems like an easy pick. The Chiefs are actually a good team and heading to the playoffs, while the Broncos' season has been a bit of a disaster. However, Denver's defense is legit and shuts pretty much everybody down. Can they do the same to the Chiefs? If they can, can Russell Wilson and company actually take care of business?
See, I have a lot more faith in the Broncos making this a relatively low scoring game than in Russell Wilson keeping up with Patrick Mahomes. Even if they hold the Chiefs to 17 points or so, I think the Chiefs should still win by 10.
Tampa Bay at San Francisco (-3.5)
Brock Purdy and the San Francisco 49ers are -3.5 over Tom Brady and the Buccaneers on Sunday.

Imagine typing that sentence in August.

— Kyle Yates (@KyleYNFL) December 6, 2022
I know we're supposed to be all sorts of impressed that Tom Brady led the Buccaneers to another last-second win on Monday night. He's done it more than anybody. Here's the thing: he did it against a sorry, no-account Saints team. Mark Ingram practically giftwrapped it for the Bucs by stepping out of bounds in front of the first down marker. It was a shameful performance, but Brady did enough to win and keep the Bucs on top of the NFC West.
Brock Purdy is now the 49ers starting quarterback after Jimmy G broke his foot. He did well enough against the Dolphins, but the Buccaneers defense is no joke. Expect Tampa to pull an upset, especially since Brady doesn't lose close games.
Carolina at Seattle (-4)
I think it would be extremely funny for the Seahawks to lose to the Panthers. Imagine losing to every team in the worst division in football.

— Michael Realman (@trichesfaucons) December 6, 2022
The Panthers don't win on the road. The Seahawks are the home team.
Miami (-3) at LA Chargers
Dolphins and Tua are going to eat this Chargers defense and all the casuals are going to rave about it. Not knowing that the Chargers defense has surrendered FOUR HUNDRED YARDS OF OFFENSE for 4 straight games.

It will be just another typical Chargers defensive showing.

— Ryan DePaul (@RyanDePaul) December 6, 2022
The Dolphins had a set-back in San Francisco and stay on the West coast to face a Chargers team that has a devil of a time trying to stop high powered offenses in Los Angeles. I'm expecting Tua, Tyreek & the rest of the Dolphins to bounce back on SUNDAY NIGHT IS FOOTBALL NIGHT.
Monday, December 12
New England (-1.5) at Arizona
"It's honor to go against him."

Arizona Cardinals HC Kliff Kingsbury on facing Patriots head coach Bill Belichick pic.twitter.com/ruswKyol3K

— Bo Brack (@BoBrack) December 6, 2022
Tom Brady won a close game on Monday night. Can Bill Belichick do the same? Both of these teams need a win to keep any kind of playoff hope alive. The Patriots have looked a tick worse lately, and I think the Cardinals will do well coming off of a bye.
Week 13 Results: 9-6
Overall Results: 95-95-6
Down The Wire: No Cap Recap NFL Conference Championship
Tom and Dave are back, with no cap, to give you their thoughts on an exciting NFL Championship Sunday!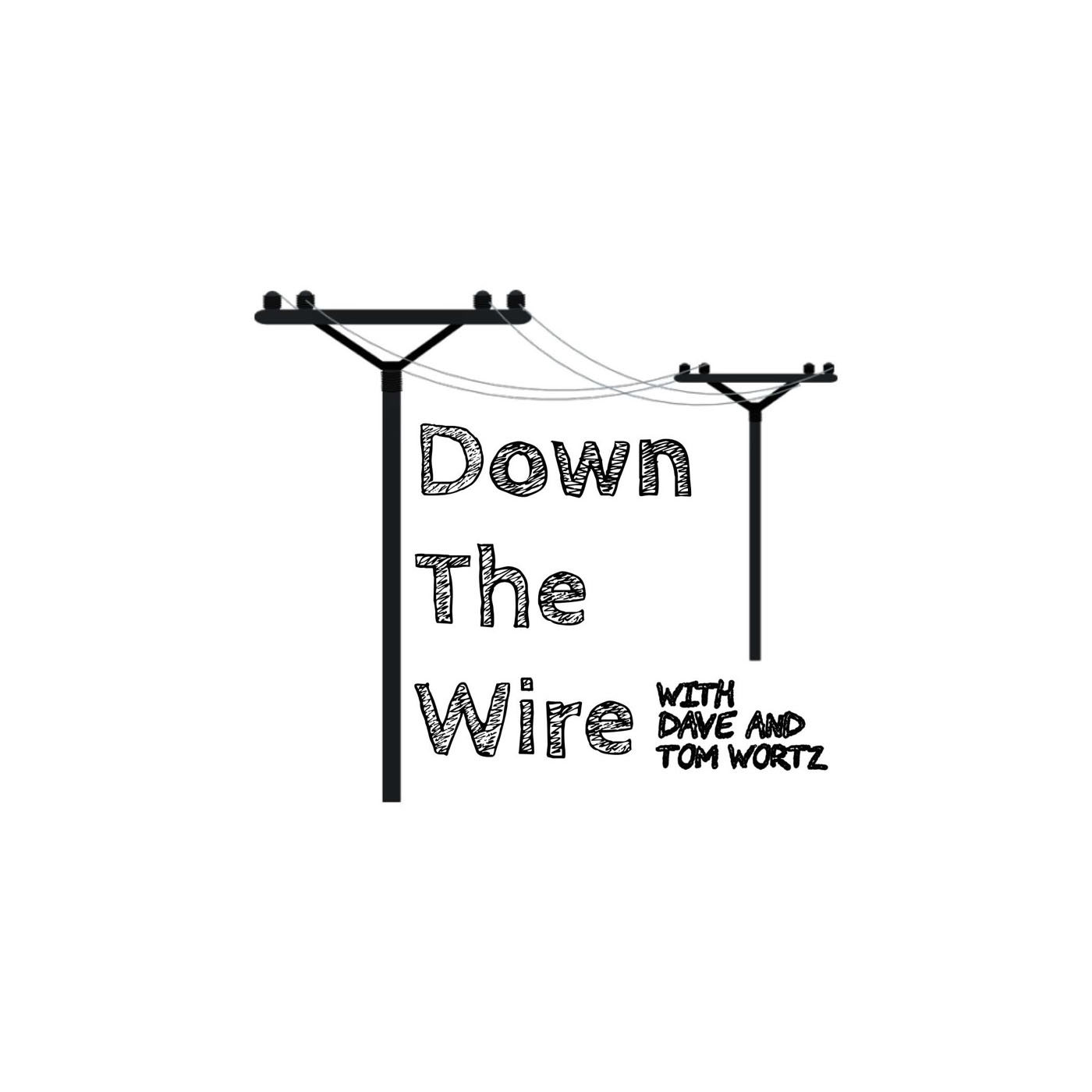 Tom and Dave are back, with no cap, to give you their thoughts on an exciting NFL Championship Sunday!

Powered by RedCircle
About the Chairshot Radio Network
Created in 2017, the Chairshot Radio Network presents you with the best in wrestling and wrestling crossover podcasts, including POD is WAR, Women's Wrestling Talk, The #Miranda Show, Badlands' Wrestling Mount Rushmores, The Outsider's Edge, DWI Podcast, Bandwagon Nerds, the Greg DeMarco Show, 3 Man Weave, Five Rounds, Turnbuckle Talk, The Reaction and more! You can find these great shows each week at theChairshot.com and through our distribution partners, including podcasting's most popular platforms.
---
The Chairshot Radio Network


Your home for the hardest hitting podcasts and radio shows!
Listen on your favorite platform!
iTunes  |  iHeart Radio  |  Google Play  |  Spotify
Listen, like, subscribe, and share, and share!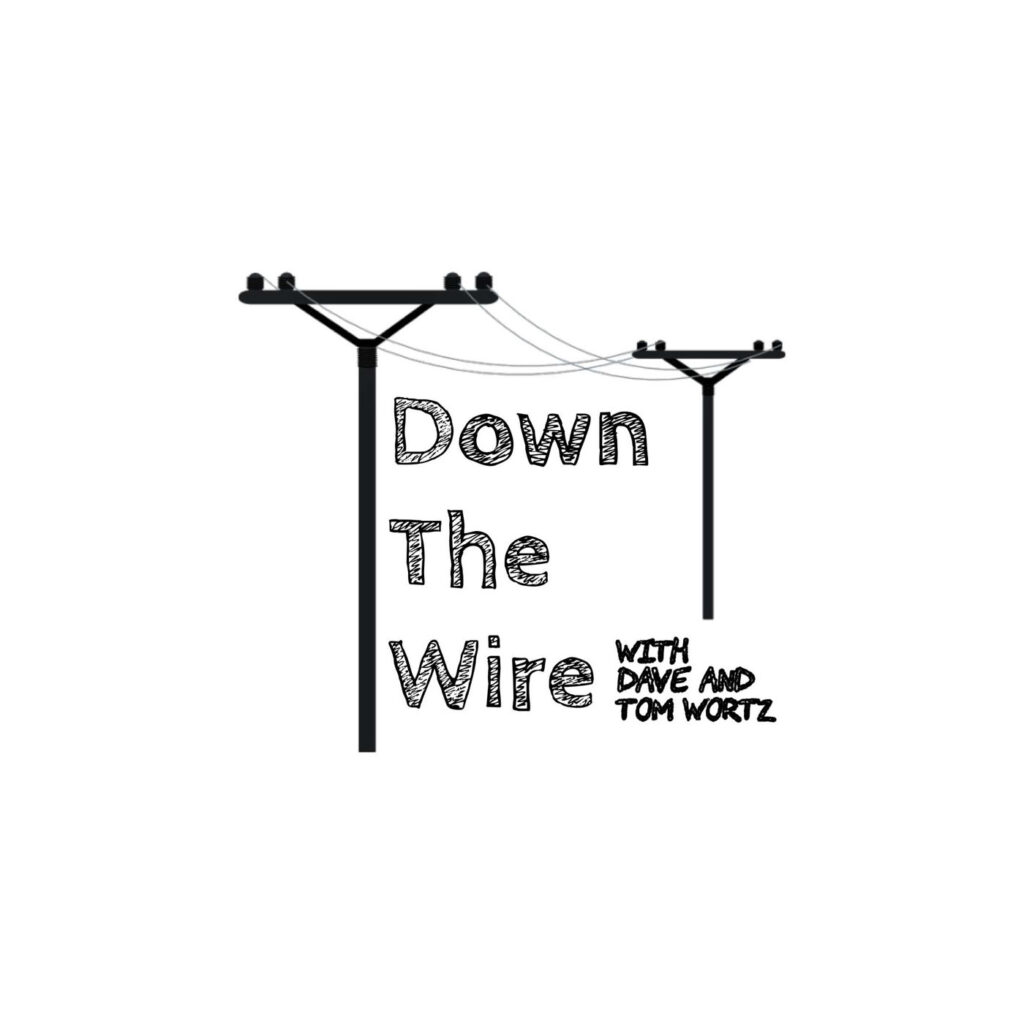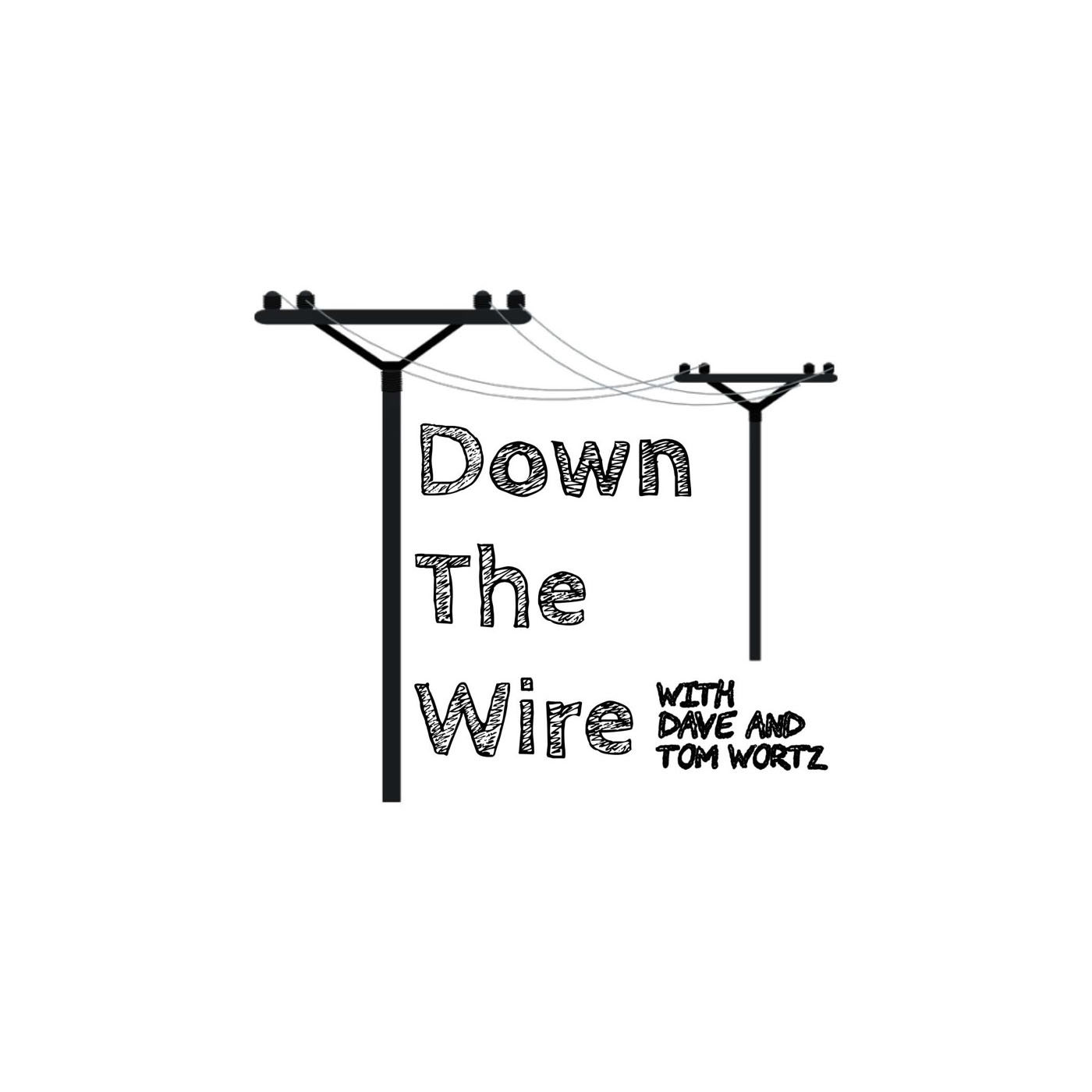 Cook's 2022 NFL Gambling Picks: Championship Weekend
This Sunday, two teams will advance to the NFL Super Bowl! Who will they be? Steve Cook brings his 6-2 playoff record to Championship Weekend!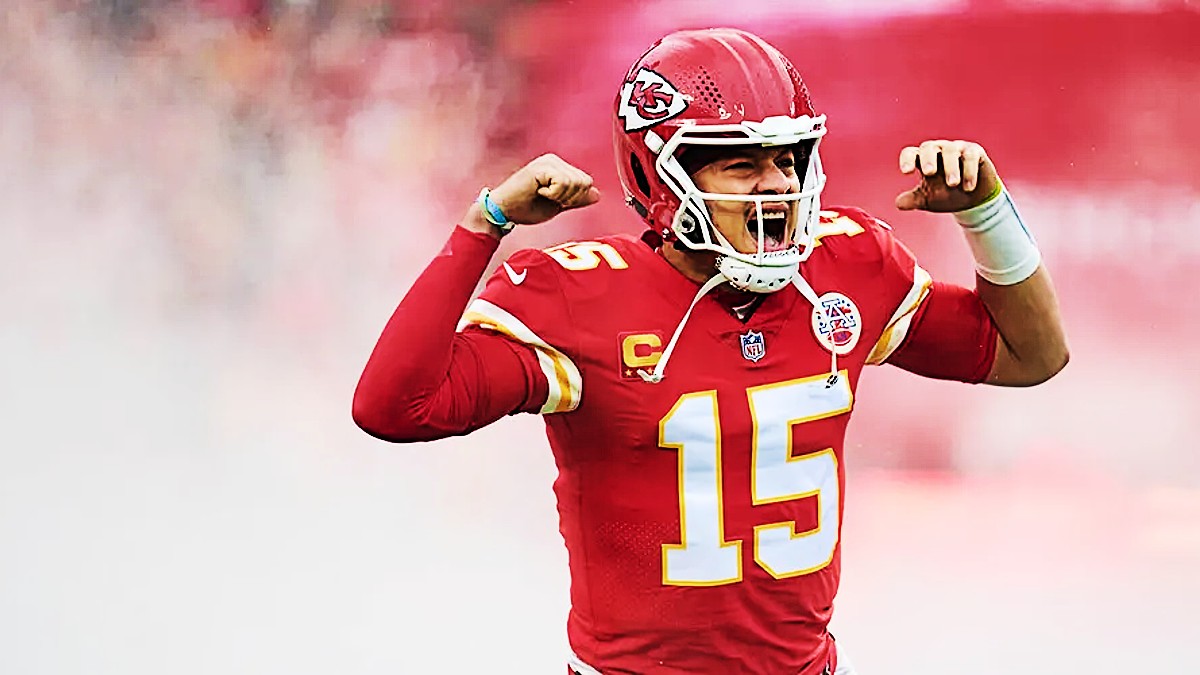 This Sunday, two teams will advance to the NFL Super Bowl! Who will they be? Steve Cook brings his 6-2 playoff record to Championship Weekend!
Hi, hello & welcome to Championship Weekend! I'm Steve Cook, and I hate to say it, but last week's Divisional Round didn't live up to the billing. The Chiefs only beat the Jags by seven, but it never really felt all that close, and was likely only that close due to Patrick Mahomes getting injured early in the contest. The Eagles blew out the Giants in a snoozefest. The Bengals blew out the Bills in another surprising snoozefest. Then the 49ers & Cowboys messed around and somebody had to win.
Is Championship Sunday going to live up to the hype?
Sunday, January 29
San Francisco vs. Philadelphia (-2.5)
NFC ranks this season

49ers Defense Eagles Offense
PPG 1st 1st
YPG 1st 1st pic.twitter.com/C0v702DiAZ

— NFL on CBS 🏈 (@NFLonCBS) January 24, 2023
There was a point in this season where some of us wondered if the Philadelphia Eagles were going to lose a game. I always figured they would, because going undefeated is a long row to hoe, but some folks out there thought the Eagles could get it done. They didn't. Nothing wrong with that, but then the Eagles looked quite pedestrian during the last month of the regular season, largely due to Jalen Hurts getting hurt and missing some games. Even though Micah Parsons and other top NFL experts tried to tell us that Jalen Hurts was a system quarterback, Hurts going out was a serious detriment to the Eagles. That missed stretch of games became his best argument for 2022 MVP. He looked healthy against the Giants, and the Eagles looked like the Eagles we saw early in the season.
The 49ers road was slightly more bumpy. They stumbled out of the gate, losing their first game to the hapless Bears & were 4-4 heading into their Week 9 bye. They went through Trey Lance & Jimmy Garopplo at quarterback, both got hurt and they ended up with Brock Purdy starting. During this process, they finangled a trade with Carolina for Christian McCaffrey, which added a whole new dynamic to their offense. They haven't lost a game since October 23, and have rarely looked vulnerable.
It's going to be a close one, so I have to side with the underdog. Roll with those 49ers.
Cincinnati vs. Kansas City (-1)
AFC Championship Game spread movement @BetMGM

-1.5 Chiefs: Open

-1.5 Bengals: Monday

-2.5 Bengals: Tuesday

-1.5 Bengals: Wednesday

-1 Chiefs: Today pic.twitter.com/76JmTTZjYS

— Pickswise (@Pickswise) January 26, 2023
I haven't seen line movement like this on a big time game since I started doing this column. It seems pretty strange on the surface, but when you think about it for a minute it all makes sense. See, this game's result hinges on the status & performance of one player. Sure, the Bengals have a number of solid players. Guys like Joe Burrow, Ja'Marr Chase, Tee Higgins, Joe Mixon, Logan Wilson, they're all halfway decent. The Chiefs have a good amount of weapons on offense & defense. But there's only one player in this game that really matters.
Patrick Lavon Mahomes II.
I'm not telling you anything you don't already know. You already know that Patrick Mahomes is the best quarterback in the NFL. Some might say that Mahomes is merely the best current quarterback in the league, but we all know that he's the greatest of all time. Tom Brady? Pfft, he could never do half of what Mahomes does on a field. Peyton Manning? Get outta here with that stuff. Joe Montana? Are you serious, bro? Mahomes has only spent six seasons on an NFL roster, and he's already surpassed them all. The question is just how high this guy's gonna set the bar for everybody else that follows.
OK, I know that the Bengals have somehow won three straight games against the Chiefs. We have a word that describes each of those games. It's the same word that my fellow media members used to describe the team making it to last year's Super Bowl. In fact, it's the same word they used to describe the Bengals somehow defeating the greatest team in the history of football last week. Seriously, how are the Buffalo Bills not in this game? I can only assume they're playing the winner of this in the Super Bowl.
Indeed, the Bengals are a fluke. That's what the media has been telling me for over a year now, and I know the media would never lie to me. They have no business being in this game, and there's no doubt that everybody reading this should throw their money on the Chiefs. The games aren't usually this easy to predict this late in the season.
NFL Playoffs Record: 6-2