Chairshot Classics: Raw #10 (March 22 1993)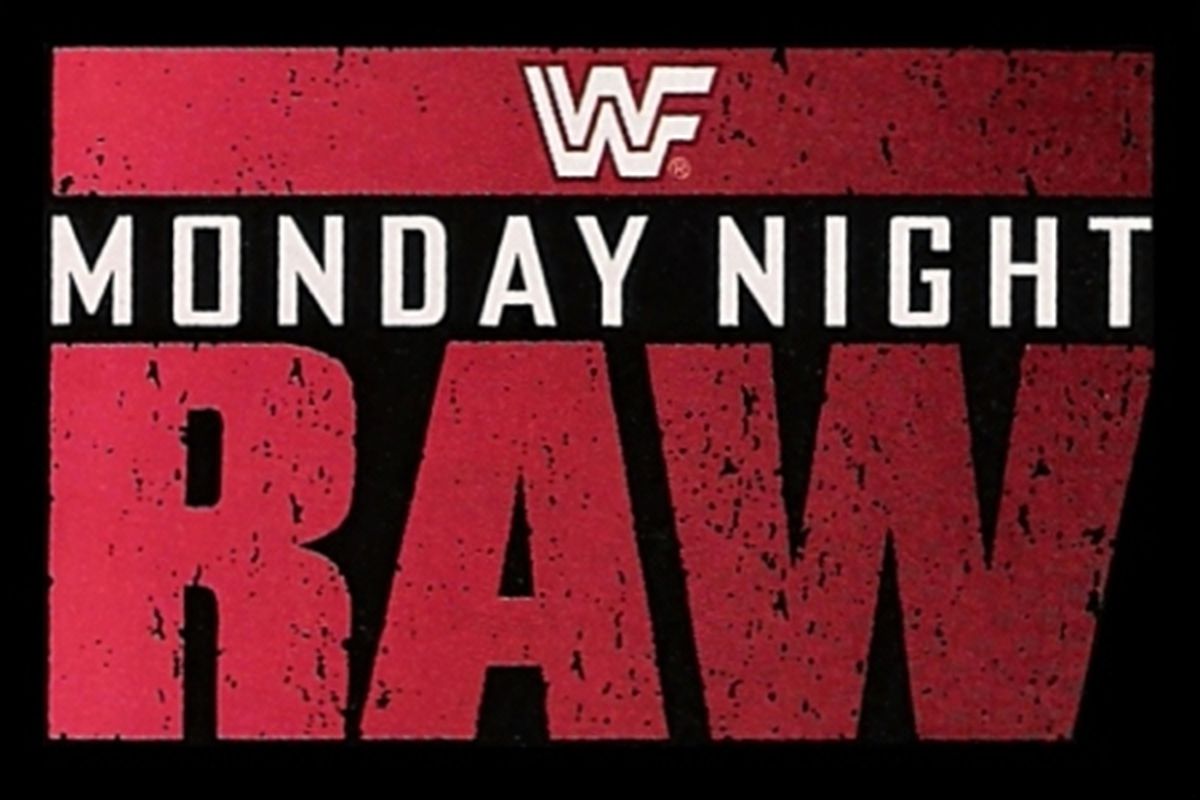 Hello, hello and welcome to the place where we put the Monday into Monday Night Raw as we cover Monday Night Raw episode by episode. The snow has been cleared on the Road to WrestleMania. This week it's the Go Home show. the last stop before WrestleMania. Well the last Raw anyway. Was it any good? Does it make you want to buy WrestleMania? Lets watch and find out as we cover
Raw #10 (March 22 1993)
We open with actual Vince McMahon, Randy Savage and (dammit is he STILL here?) Rob Bartlet. They run through the matches scheduled for tonight. I won't spoil what they are though.
Bushwackers (Luke & Butch) vs Damian Demento & Repo Man
This is an odd match to have on this show. I said before that this is the Go Home show and none of these men are on the show so there is nothing to hype. This match perhaps should have been The Steiners vs Demento and Repo or even Bushwackers vs Headshrinkers to allow WWE to hype the upcoming Steiners vs Headshrinkers at Wrestlemania. Tat said, this was standard fare. Bushwhackers got in a comedy spot early on where Butch would bite Demento in the ass, Repo attempted to stop it and got bitten in his own ass by Luke. Demento and Repo are on offence for most of the match until Luke and Butch get their second wind and they hit Repo Man with their Battering Ram finisher. Butch makes the cover and gets the three count.
Winners: Luke & Butch
Tatanka vs Reno Riggins
It's Enhancement time! That said this is more like what I wanted from the opener. We have Tatanka in the ring which allows commentary to talk about and hype his match at Wrestlemania with Shawn Michaels and (dare I say it) makes Tatanka look strong in the process by having him defeat a low ranking developmental talet. Tatanka gets the victory following a Samoan Drop.
Winner: Tatanka
We get an announcement that Andre The Giant is going into the newly formed Hall Of Fame. We will get a couple of Hall of Fames over the years but this is the last tme an entry to it happens around Wrestlemania time until 2004.
We get the Bret Hart IcoPro ad along with the action figure ad.
Ted DiBiase & Irwin R Schyster vs Scott Rich and Jeff Armstrong
Time for another Enhancement Time! OK this was basically a tag team version of the Tatanka match. Ted and Irwin allow commentarry to discuss the upcoming match between Ted & Irwin vs Hogan & Beefcake. A nothing match ended when Irwin pinned one of them, maybe Scott Rich, after a Running Clothesline.
Winners: Ted DiBiase & Irwin R Schyster
We cut to Mean Gene and a Wrestlemania Report. He reminds us about Not Vince McMahon from last week (I will rip that 'tache from your face if you bring him up again!). He then hypes the matches at Wrestlemania including Bret Hart vs Yokozuna, The Undertaker vs Giant Gonzales and Hulk Hogan & Brutus Beefcake vs Ted DiBiase & IRS. Then he spends a while discussing the toga concept and vestal virgins.
Doink vs Kamala
Not a great match but it allowed commentary to cover Doink vs Crush at Wrestlemania. It's there to make Doink look good and I can't help but feel that it can't be long before we lose Kamala. Finish came when Kamala chased Doink around the outside of the ring which ended when Doink handed Kamala a present. Doink slipped back into the ring while Kamala was counted out while opening it to reveal…. an empty box.
Winner: Doink
I's wild, It's crazy, it's an ad for Mania again. Personally I think it needs another name especially around Wrestlemania season.
Vince wishes Rob Bartlet "all the best" (this HAS to be the last of him) and introduces us to Rob's fan club. It's three heavy ladies that Bartet calls The Rea sisters, Seva, Pia and Dia. Vince says that's not very nice but the ladies say they love him anyway. He kisses one of them.
We get a Slim Jim ad with Randy Savage.
Vince hypes a show coming on this Sunday called March to Wrestlemania and we fade out.
Post show: This is the last show before Wrestlemania (there's another week but it's probably pre-empted for the dog show) and it doesn't feel like it. Maybe it's because I'm used to how WWE works these days, I don't know but it feels like WWE SHOULD be doing more here
Match of the Night: Doink vs Kamala. Not brilliant but it's the best on the show. It will get better.
MVP: Rob Bartlet. Nobody really stood out and if this is his last (and dear God I hope it is) I'll give him this as a going away present.
Rating: 6/10
With that I am done. I can be found on Twitter @Callaweasy2220 where I live tweet Raw, Smackdown, NXT and (when there is one on) Pay Per View. Also feel free to tweet me if you liked or disliked the new format I tried out this week or if you just want to talk wrestling.
While you are here feel free to peruse all the news, views and reviews that we at The Chairshot have to offer. Maybe after reading this, you want to contribute yourself. You can find how to do just that here at Chairshot too.
I'll be back next week with the next thrilling installment of Raw and the results of Wrestlemania so until then #UseYourHead and ALWAYS have an Angle!
Chairshot Radio: Classic Shane Douglas Interview [072721]
ECW icon "The Franchise" Shane Douglas joins Greg DeMarco and Patrick O'Dowd for this classic interview!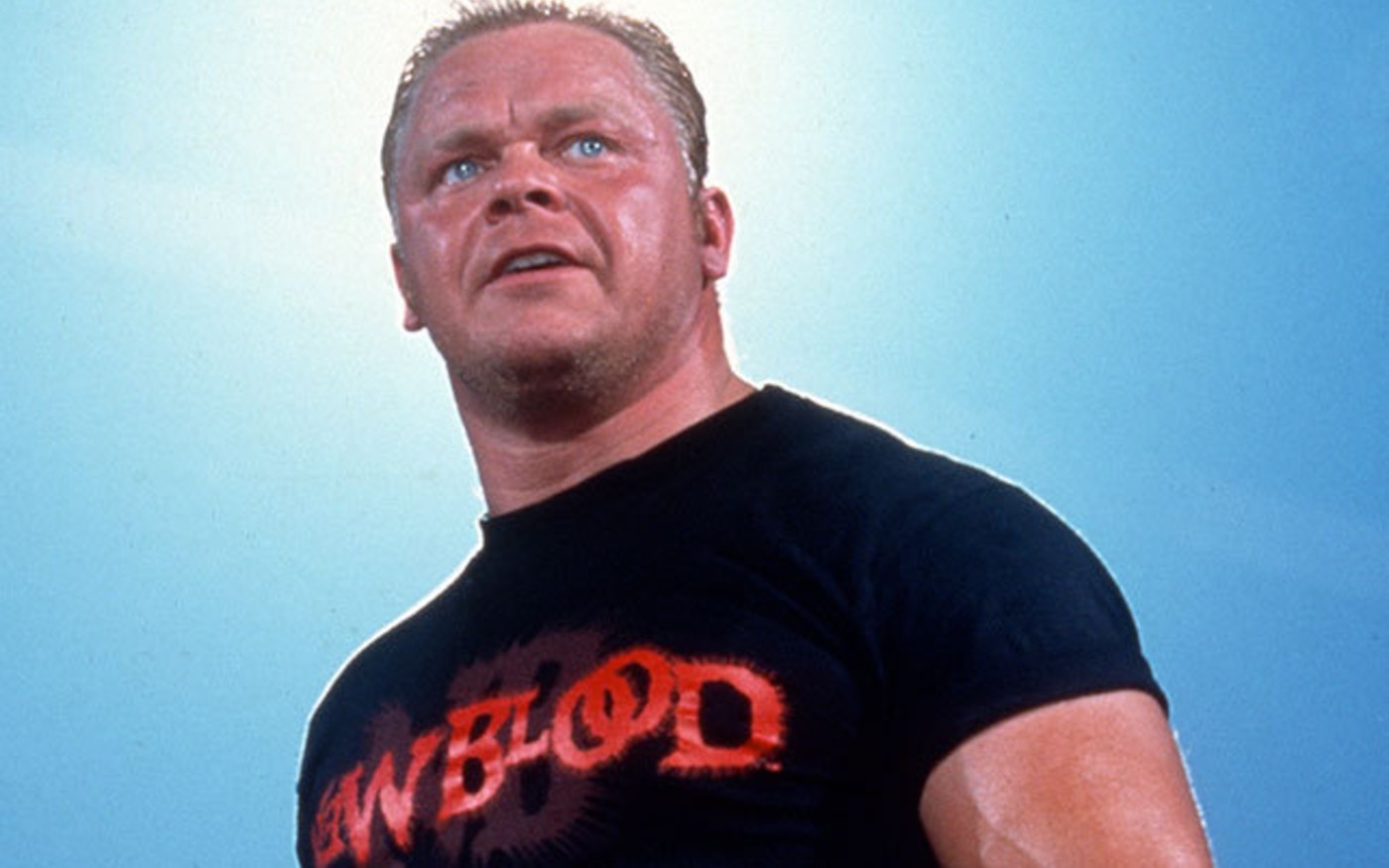 ECW icon "The Franchise" Shane Douglas joins Greg DeMarco and Patrick O'Dowd for this classic interview!
Powered by RedCircle
Today's hosts Greg DeMarco (@chairshotgreg) & Patrick O'Dowd (@wrestlngrealist) sat down with ECW legend Shane Douglas for an amazing 2012 interview that was slated for 10-15 minutes and went 45, all thanks to the engaging attitude of "The Franchise."
Shane talks about his relationship with Ric Flair and how it got there.
A discussion around Shane Douglas throwing down the NWA Worlds Heavyweight Championship, how it came to be, and how he really didn't want to do it.
Shane provides the background and details for his ECW reunion events (at the time).
All this and more with legendary wrestling figure "The Franchise" Shane Douglas!
About Chairshot Radio
The rebirth of Chairshot Radio will see a rotating cast of hosts delivering you a new show EVERY WEEK DAY. Sports, Entertainment and Sports Entertainment is the umbrella under which we seek to invade your earballs. So sit back, relax and LET US IN…
Your Weekly Chairshot Radio Schedule:
Monday – Patrick O'Dowd & Big Dave Ungar
Tuesday – Greg DeMarco and/or PC Tunney
Wednesday – Miranda Morales & Greg DeMarco
Thursday – Rey Cash & Mags Kirkby
Friday – PC Tunney
For the latest, greatest and "up to datest" in everything pro wrestling, sports and entertainment head to TheChairshot.com and remember to ALWAYS #UseYourHead.
About the Chairshot Radio Network
Created in 2017, the Chairshot Radio Network presents you with the best in wrestling and wrestling crossover podcasts, including POD is WAR, Women's Wrestling Talk, Chairshot Radio (daily editions), The #Miranda Show, DWI Podcast, the Babyface Heel Podcast, Badlands' Wrestling Mount Rushmores, The Outsider's Edge, Bandwagon Nerds, 3 Man Weave, Five Rounds, Turnbuckle Talk, The Reaction and more! You can find these great shows each week at theChairshot.com and through our distribution partners, including podcasting's most popular platforms.
---
The Chairshot Radio Network


Your home for the hardest hitting podcasts and radio shows!
Listen on your favorite platform!
iTunes  |  iHeart Radio  |  Google Play  |  Spotify
Listen, like, subscribe, and share!
---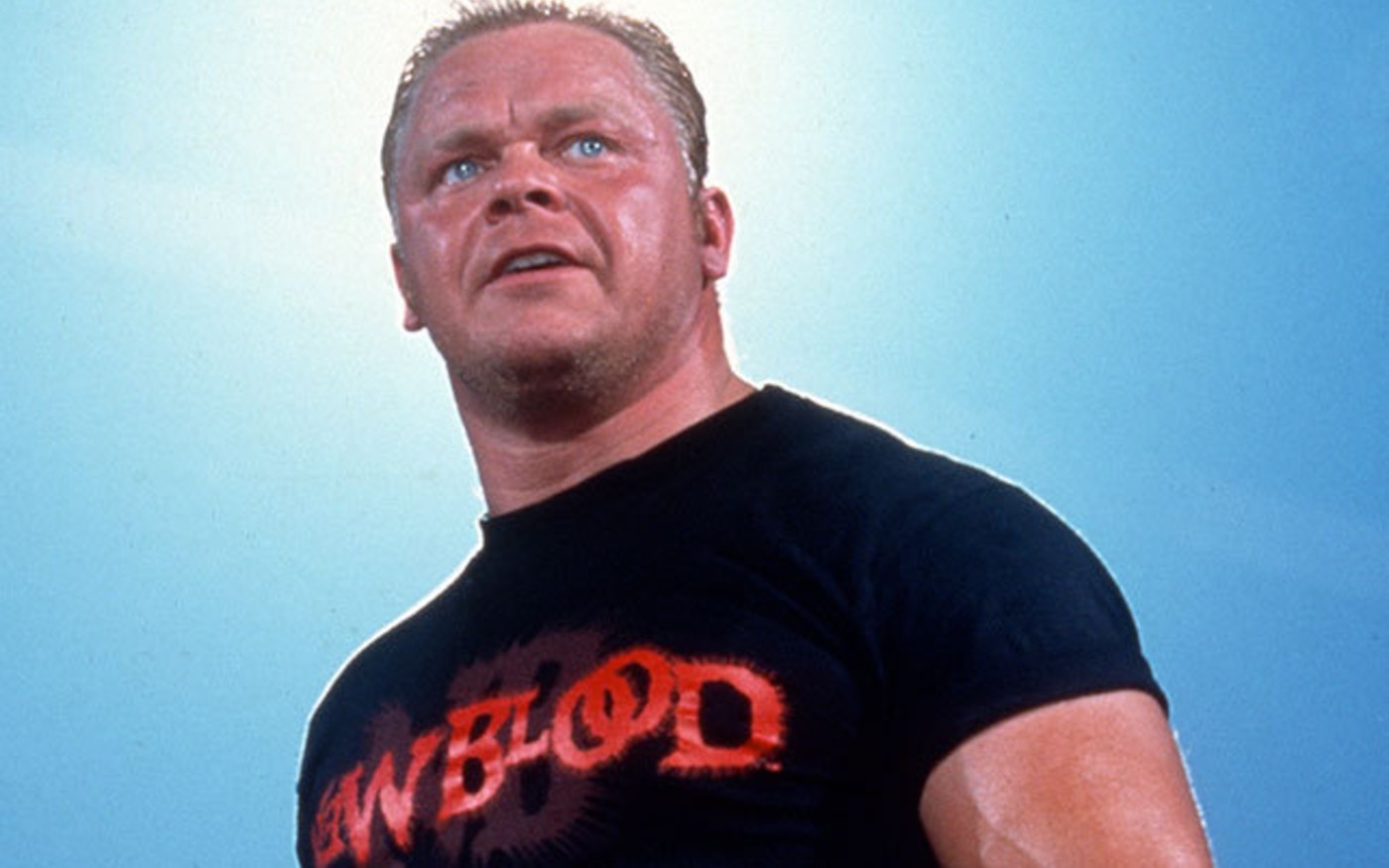 WWE's Top 50 Tag Teams – Was it Right?
Rob applies some of his genius in breaking down the hits, misses and which one WWE got exactly right on their Top 50 Tag Teams list. Check it out!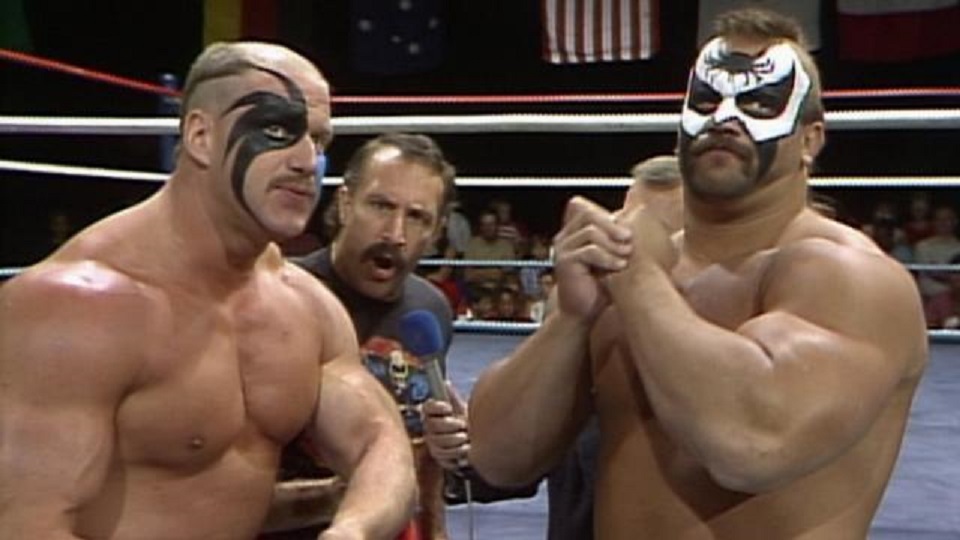 A few weeks ago the WWE began releasing their Top 50 tag teams in history, and now that the full list is out there I thought it would be a good time to reflect on it a bit.  Lists are subjective of course, but as is usually the case there were some choices made here that were flat out head scratchers.  Some too high and some too low.  And there was one in particular that was just right.  So to sum it all up in one question:
Who got robbed, who got hooked up, and who was just right?
Robbed:  The Usos
How could the number seven spot be a disservice?  Well, let's see.  Jimmy and Jey have been together longer than Edge & Christian (4), The Hart Foundation (3), and even the New Day (1).  They were in the WWE longer than The Legion of Doom (6), and the Dudleys (5).  And they have more titles than the LOD or the Harts.  They also have more memorable matches than the Harts or LOD did in the WWE.  And they assuredly faced stiffer competition than the LOD did during their time there.  When you add all that up you can definitely make a case for them being as high as number 2, and I'd say they should be no lower than 4th behind New Day, the Dudleys, and the Hardys.
Hooked Up:  The Legion of Doom 
Hawk and Animal are to this day my favorite tag team ever.  That being said, there is no way on God's green earth that their time in the WWF can be considered anything close to their best years.  By the time they arrived in the WWF in 1990 they were already past their peak as their best years were spent in the AWA, NWA, and Japan.  The only thing they did more in the WWF was win world titles (two vs one apiece in the NWA and AWA).  Putting them at number 6 is clearly a pander to old guys like me who saw them in their prime but trust me, I would have totally understood if they'd been like number 20 instead.
Speaking of guys who wore facepaint and all black…..
Robbed:  Demolition
As much as Hawk and Animal were my favorites, Demolition was the opposite.  Look, they were obvious knockoffs of the Road Warriors and as a big Road Warrior mark I was not here for them.  But that doesn't mean they didn't have the better WWF career.  In four years together they had three title reigns, which was unheard of at that time, including the longest reign ever until New Day broke it in 2016.  From WrestleMania IV through Summerslam 1990 Demolition held the tag team titles for 698 out of 883 days, 79 percent of the time.  But once Hawk and Animal finally came to the WWF their usefulness ended and they've been cast into the dustbin of history.  And while that was kind of the point of their whole existence it's not fair to these guys who beat every team in the division over a three years period to treat them as if they were together for six months or something.  Number 11 is just too low.
Hooked Up:  The Rockers
Putting them at 14 is clearly a nod to Shawn Michaels and his post Rockers career, because it damn sure can't be about what they did as a team.  In three and a half years they officially won zero championships and were basically a .500 team who were there to put over the top teams of the moment while getting enough wins to stay relevant.  Yes they were the most talented team of their time but they were never booked as more than guys to make someone else look good then lose.  Is that worthy of recognition?  Sure.  Is it good for being in the top half of the top 50?  Yeah.  But number 14, ahead of teams who won multiple championships?  Nope.
Speaking of which….
Robbed:  The Smoking Gunns
Billy and Bart Gunn were together for three years and won the tag titles three times, and they've seemingly been banished to the Shadow Realm because Billy went on to bigger and better things as part of DX and Bart made the mistake of winning the Brawl for it All.  They're listed at number 47 behind multiple teams who had fewer reigns and/or weren't together as long.  Should they be ahead of the Rockers?  I don't know about that but the gap should definitely be a lot smaller than 33 slots for sure.
Hooked up:  The Mega Powers
Another reward for two guys for their singles careers.  Hulk Hogan and Randy Savage are of course two of the biggest icons in wrestling history, but they teamed up in a proper tag team match a whopping two times.  That's it.  Need I say more?  To be honest they shouldn't even be on the list at all.
Robbed:  The Bar
In a little over two years Sheamus and Cesaro were champions 4 times between Raw and Smackdown, worked three WrestleManias and beat a Murderers Row of opponents – New Day, the Usos, Seth Rollins and Dean Ambrose, the Hardys – so putting them at 28 behind several teams that did less like the Steiners or teams that never really competed in the tag division like the aforementioned Mega Powers is a joke.
Just Right:  The New Day
Number one was correct.  Over ten times as champions across both Raw and Smackdown and they've faced everyone along the way from the Usos to the Bar to Harper and Rowan to the Hurt Business to Gallows and Anderson to the Lucha Dragons and more.  They've been in some of the most spectacular matches ever with those guys and the other teams like the Street Profits, Cesaro and Tyson Kidd, and the Shield.  They've been together for almost seven years now and became a big enough act to launch one of their members to a World Title victory at WrestleMania 35.  No tag team has accomplished more at any level as a unit in wrestling history, let alone the WWE.  When you sit down and really think about it there is no debate whatsoever.  This was the most important pick of the list and they nailed it.