Joe's Weekly CMLL Review & Results (9/9/2018)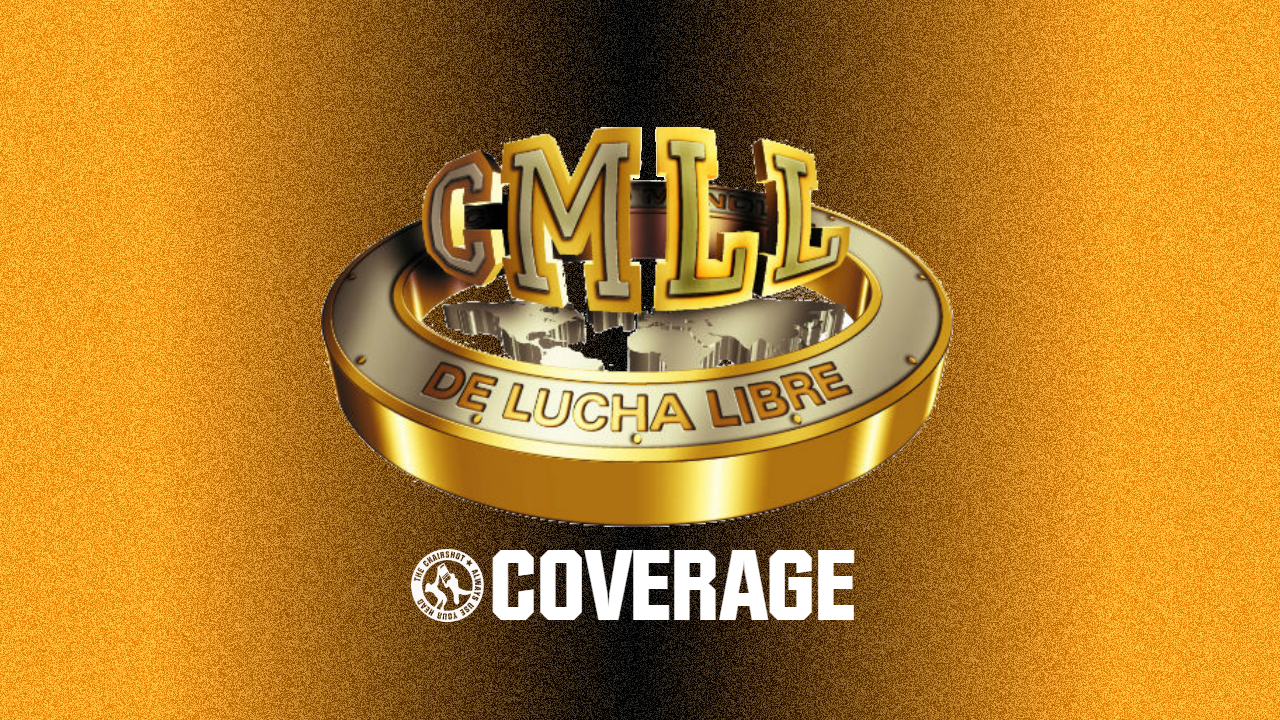 Gilbert El Boricua, Negro Casas, and Mephisto vs LA Park, Mistico, and Atlantis
We've got a ton of star power in this match up here. Gilbert starts with Atlantis but he goes to the outside and the crowd boos, bringing in Negro Casas. 75 years of wrestling experience between these two. Very quick they make the tags to Mephisto and Mistico. They exchange moves and have a stare down, Mistico gets him to the outside, and goes for a dive but Gilbert spears him. This leads to Park and Gilbert brawling, which leads to everyone brawling. Negro Casas submits Atlantis with an STF, but the official fall is Mephisto hitting a top rope flapjack on Mistico. First Fall: Mephisto pins Mistico with a top rope flapjack.
Gilbert and Park are still brawling on the outside during the break. Seeing Gilbert and Park next to each other, it makes you realize how big Park is compared to his Mexican contemporaries. Height and width wise, not even how fat he is. Mistico is laid out on the ramp. Mephisto was working on Atlantis, Park came for the save but all three took him out. Park and Atlantis start to make a come back. Mistico hits a big dive on Mephisto, and Atlantis chases down Negro Casas. Park then rolls up Gilbert in a pinning combination. Second Fall: Park pins Gilbert El Boricua with a pinning combination.
We start the round with a normal tag setting featuring Atlantis and Mephisto. They go to double team Atlantis but he moves causing Gilbert to hit Mephisto, then Casas accidentally hits Gilbert. Atlantis hits a hip toss on all three then poses. He tags in Mistico who stares down with Gilbert. He almost takes Mistico's mask off then throws him to the outside. He signals for LA Park but Mistico comes back in and starts to run wild hitting a hurricanrana bringing Gilbert to the outside which leads to Mephisto coming in. They go to the outside and Mistico hits a hurricanrana off the top to the outside.
This brings Park and Casas in. Park does his dance pose and Negro copies, this leads to them chopping each other. Park nails Casas with his spear, which leads to Casas rolling out, bringing in Gilbert. Gilbert wants Park. Gilbert eggs him on to chop him. Park hits him with a corner lariat then nails his pose. Park's work rate has looked a lot better now that's he's getting more consistent work. Park goes for an abdominal stretch which leads Casas and Mephisto to interefere.
That brings in Atlantis and Atlantis and now we are brawling. Left in the ring is Park and Gilbert and Gilbert nails him with a big lariat that Park kicks out of. Park hits a huge middle rope dive on Gilbert. Which leads the other two in, Mistico gets Mephisto in an arm bar and Atlantis in a single leg boston crab for the victory. Third Fall: Atlantis submits Negro Casas with a single leg boston crab.
Have to wonder with how much Park and Gilbert worked together if they're setting up that feud.
Winners: Atlantis, Mistico, and LA Park
Caristico, Volador Jr, and Matt Taven vs Rush, Cavernario, and La Bestia Del Ring
Just an amusing side note. I find it funny how much the ring announcer puts emphasis on the H in Honor for ring of honor when it's pretty silent in the actual pronunciation. Anyway, as Los Ingobernables makes their way to the ring Taven and Volador are waiting on the ramp for them. But they get attacked from behind, Rush and Cavernario came through the crowd. They're all brawling on the ramp now. Taven and Volador take turns getting triple teamed as Caristico has been taken out for the time being. Rush and Volador are brawling in the crowd, and Cavernario brings Taven back up the ramp to brawl. I've mentioned before, what I love about Arena Mexico's set up is that, even if they're brawling else where and not in the ring, you can still see it from anywhere. Not a bad seat in the house. Matt Taven attempts to make a come back but Rush kicks him below the belt in front of the ref. First Fall: Rush Dqs himself by kicking Taven below the belt.
Naturally they're brawling between rounds. You don't expect the Ungovernable to follow rules do you? Volador gets thrown into the crowd, and Caristico is still laid out, so it's back to triple teaming poor Matt Taven. Volador comes in to make the save but to no avail. Volador hits a hand spring elbow on Rush and Cavernario. Taven super kicks Bestia, and then Volador and Taven hit dives on Rush and Cavernario respectively. Then Caristico takes out Bestia, and hits a dive on him. Volador hits a canadian destroyer on Cavernario taking him out. Matt Taven hits a frog splash on Rush pinning him for the second and final fall. Second Fall: Matt Taven pins Rush with a frog splash.
Volador grabs the mic. Volador says Rush doesn't have a message to send to anyone and on the 14th of September he's going to be left bald. Rush has a mic now. Rush says they're gonna defeat those two girls basically before he is attacked and they start brawling again. Taven gets a full drink thrown in his face. Now Taven is jawing with fans and they keep hurling full drinks at him. This is chaos. Fans are just throwing drinks and they continue brawling on the ramp. They bring it back into the ring and Taven and Volador lay them out with super kicks. They're trying very hard to get people to care for this match, and I think it's working a bit.
Winners: Caristico, Matt Taven, and Volador Jr.
The Anniversary Show is next Friday at 9:30 Eastern Time. Streaming information can be found on CMLL's website.