Joe's Lucha Libre Weekly: News & Analysis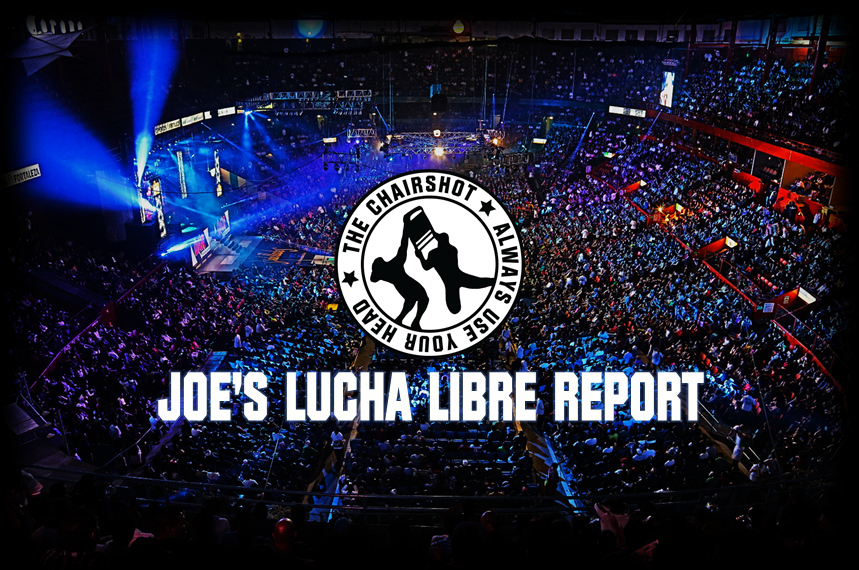 It's that time of the week to see what's going on with all of our favorite Mexican wrestlers. Joe gives us all the relevant luchador and luchadora updates.
CMLL
Last Friday Arena Mexico
Caristico, Volador Jr, and Valiente faced Ultimo Guerrero, Sanson, and Cuatrero in the main event. The former won in what was a really short match for the main event. It was an oddly paced show. The co main event featured Angel de Oro and Niebla Roja teaming with Diamante Azul facing Shocker, La Bestia, and Rey Bucanero. Oro, Roja, and Azul won the match. It was a fun match continuing the feud with Roja and Bucanero. There was a lightning match with Soberano and Forastero where Forastero won in a fun match. It was kind of a nothing show this week.
Arena Puebla Monday Show
Caristico, Angel de Oro, and Niebla Roja faced Rey Bucanero, Cavernario, and Hechicero in the main event of this show. Caristico, Oro, and Roja are becoming a really fun team to watch. They won the match and it was a really good match as well. Co main event featured Diamante Azul, Stuka, and Valiente facing Los Guerrero's. This match was nice as well but they took Stuka out on a stretcher which dragged into the match time for the next match. He didn't land on his head but had some whiplash action. It didn't matter as he wrestled the next day, hopefully not concussed.
Arena Mexico Tuesday Show
This show had a really high quality main event in my eyes, definitely worth checking out. Angel de Oro, Soberano, and Niebla Roja faced Los Guerrero's except Templario was the third man instead of Euforia. The match was around 18 minutes and it had very clean spots and come backs. Gran Guerrero won when he countered Oro on the top rope with a sit out death valley driver. The co main event featured, Atlantis, Stuka, and Flyer facing Mascara Ano 2000, Mephisto, and Luciferno. It was a match, Atlantis can't really move the same anymore but the other two made up for it. Flyer had what looked like a tribute to LA Park on for his ring gear. I believe it was Park's birth yesterday or Monday so that makes sense. I'd just use that ring gear all the time, looked cooler. Atlantis pinned Mephisto with a hurricanrana.
Arena Mexico this Friday
The main event sees Pentagon returning teaming with Ultimo Guerrero and Cavernario facing Caristico, Volador, and Diamante Azul. They got a lot of top guys on this match. We'll see how Pentagon draws on his own. I couldn't find the attendance for last weeks show but I see no reason for it to be up from 6000 which was the previous Friday shows attendance. Maybe this goes to 8000. 8000 is my prediction. Pentagon is big but he's no LA Park. Kraneo, Valiente, and Stuka face Terrible, Euforia, and Rey Bucanero in the co main event so really not a big show. Titan, Triton, and Esfinge wrestle Polvora, Luciferno, and Felino in the third match from the top so that should be fun.