Chairshot Classics: NWA-TNA Episode 27 – January 8, 2003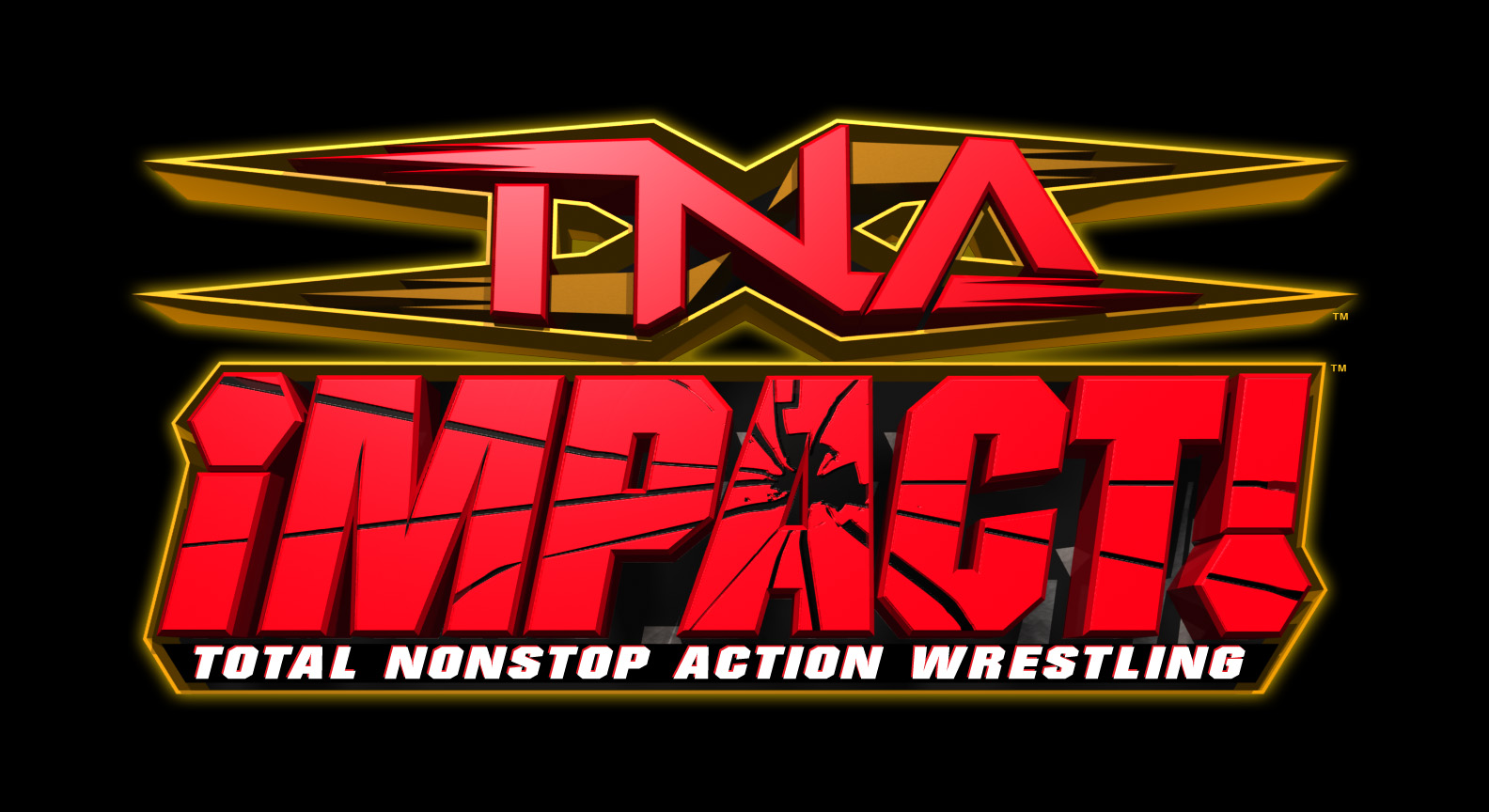 Tiffany MC's weekly TNA IMPACT Chairshot Classics series continues!
It's the first TNA of 2003 and we're picking up right where we left off in 2002! Russo's SEX faction continues to wreak havoc. Jeff Jarrett gives three members of SEX an opportunity. Bob Armstrong calls in the big guns to combat SEX's threat, and America's Most Wanted gets one more shot at the New Church. How'd they do? Let's find out!
We start with a recap of Russo's debut on TNA and his and S.E.X's efforts to take over with 'Sports Entertainment' and his battle with Jeff Jarrett. TNA also has a new logo.
We open with Tena and several wrestlers in the ring, Jerry Lynn and Ron Killings among them. There are also a lot of NWA legends in the ringside area. Tenay says he's going to introduce us to our 'future', which turns out to be two of the security guys. He also sings the praises of the four current starts in the ring, referring to Lynn and AMW as MVPs.
The point of this segment becomes obvious when Tenay starts talking about WCW and listening to Russo say he could make anyone a wrestler, using Judy Bagwell and David Arquette as example.
For those who don't know about this, Judy Bagwell was the mother of Buff Bagwell and was heavily featured in some storylines towards the end of WCW's run. David Arquette is an actor who won the World Heavyweight championship, despite not being a trained wrestler and having more respect for the title than Russo did. Arquette's winning of the title was widely criticized at the time and cited as one of the many reasons WCW ultimately went under, though at that the point that the moment happened, the WCW ship was already taking on water.
ANYWAY
Tenay begs the fans to go to TNA's website and voice their support for 'true wrestling' rather than Russo's 'Sports Entertainment'. The fans seem to be behind this move, but Russo and his crew come out of the crowd.
Russo is not in a good mood and threatens to beat up Tenay, claiming he's there to save the business. Tenay wasn't impressed, or intimidated, pointing out that business is DOWN, Russo claims that it's because of people like Tenay running their mouths. He then reminds us that WCW's ratings were huge with him in charge and that, despite plenty of evidence to the contrary, no one was coming to TNA shows before he showed up. He then insults the Traditional Wrestling stalwarts. Sara Lee, one of the NWA legends, and the only one with any guts, slaps Russo and the fight's on! S.E.X gets the upper hand until the Road Warriors and Jarrett come barreling out of the back and S.E.X wisely beat a retreat.
Backstage, Desire throws out two of TNA's dancers so S.E.X can have their locker room.
Back at ringside, the evicted dancers are being taken to a different locker room and it's time for our first match.
EZ Money and Kid Kash vs Tony Mamaluke and David Young: Kash is easily the most over of the four guys in the ring. As usual, with the X-Division outside of a few people, this match was a mess, lots of high spots, not a lot of wrestling and there were a lot of botches. Kid Kash did his best to save it, but it was a futile effort.
Young and Mamaluke would get the win, but only after Young botched a spot with EZ Money and then had to pick up the pieces. Not a great opener and the fans were booing pretty loudly by the end of it.
After the match, the X-Division members of S.E.X come out and beat the holy hell out of everyone in the ring. We also see the formation of what would be a legendary tag team. Skipper gets on the mic and says the best part of S.E.X is the XXX. That's right, the legendary team of XXX, which would have a fabulous feud with America's Most Wanted, was part of this pathetic NWO/DX ripoff. Skipper then claims that, despite the X-Division functioning reasonably well without them, there is no X-Division without himself, Lo-Ki, and Skipper and that the X-Division is either with them, or against them.
At this point, Jarrett plays security guard and storms the ring. Jarrett claims it's his and the NWA's house. Jarrett gives XXX an opportunity, he'll take each of them on in separate singles matches TONIGHT. XXX can't believe their ears and accept easily. Jarrett ups the ante by saying that when he's done with them, he's going to put Russo through a table.
Backstage, Goldylocks is with Team NWA where Armstrong and company are holding a meeting. Goldy wants to know what the plan is since Russo is back. Armstrong asks AMW to get 'him' on the phone. Turning back to Goldy, Armstrong says he's not dumb enough to think he can win this war on his own, it's going to take everything and everyone he can muster and he needs a Grand Slam, as in baseball, not wrestling. Lynn and Killings step up and promise to strike back for the NWA.
AMW are back with the phone and Armstrong tells whoever is on the other end that he needs him now. Not sure who it's going to be, but the conversation seemed positive.
X-Division Championship Match: Jason Cross vs Sonny Siaki: Desire is billed as Miss SEX, which is okay, I guess. For some reason, there's a big pole in one turnbuckle, no idea what that's about.
This match is a typical Siaki affair, lots of great moves, no chemistry and the audience doesn't care. Fortunately for Siaki, Desire/Miss SEX was there to keep things interesting. This isn't a good match for Jason Cross because he looked hopelessly outmatched by Siaki and didn't get to break out a lot of his big moves. In the end, Miss SEX would be the deciding factor in the match, taking advantage of a downed ref to crotch Cross, giving Siaki time to get the pinfall.
However, Bob Armstrong isn't going to stand for this and comes out, telling Miss SEX to get her ass into the back and trying to restart the match. Russo comes out and refuses to let the match be restarted, calling Cross a punk who was in no shape to wrestle anyway. After more increasingly nasty arguing, Russo says James will do a match instead and Lynn and Killings run out to answer.
BG James and Don Harris vs Jerry Lynn and Ron Killings: This match started with a fight. Harris and James were really outmatched in terms of skill by Lynna and Killings.
This match was just a mess. I'm not sure there's anything redeeming that can be said about it. Killings botched a 450 and overshot the landing, but James gets a few points for selling it anyway. Killings and Lynn get a DQ win when a man, ID'd as Mike Sanders, whoever that is. We're shown a pre-show interview with Percy Pringle, who is NOT in good shape. Pringle had last been seen on WWF TV in the late 90s before Undertaker had to take time off for an injury.
The interview was not much if you wanted to know his motives for being in TNA. Pringle had no opinions and no ideas about much of anything, but says his time in WCCW and WWE was good. Basically, he's there but no one knows what to do with him. He did talk about the old NWA, but nothing ground-breaking
NWA Tag Team Championship Match – New Church (with James Mitchell and Bella Donna) vs America's Most Wanted: Before the match gets underway, it's announced that there will be no rematch, whatever the outcome. If New Church loses, they won't have a chance to regain the titles, if AMW loses, no matter what, they're SOL. The match started with a fight, as is usual between these teams and stuff is flying!
Things went about how they usually did for these teams, but the stipulation that this was last call for their feud seemed to have lit a real fire. It looked like AMW would get the win after a miscue lead to Slash throwing powder in Lee's eyes while Belladonna had the ref distracted.
The end came after AMW hit the Death Sentence on Slash onto a chair. NEW Tag Team champions. Everyone goes nuts and while Belladonna rolls Slash and Lee out of the ring, AMW and the fans celebrate.
Backstage, Goldylocks is trying to do her job and talk to Bob Armstrong about what's been going on, but Bob doesn't have time for her right now, much to her irritation, though Armstrong was polite about blowing her off.
Axe-Handle on a Pole Match – Curt Hennig vs David Flair: Hennig comes out in street gear. This match explains the huge pole that's been stuck to the ring all night. Hennig gets on the mic and cuts a really bitter and pathetic promo in the style of the 'Priceless' commercials by MasterCard which were all the rage back then. He talks about how much money to pay his dues and becoming the greatest wrestler, and take down Brock Lesnar. Hennig reminds us that he ran Ric Flair out of the WWF.
David Flair tried to get the jump on Hennig, but Hennig saw it coming. This was an AWFUL match. David Flair was a terrible wrestler and Hennig, without Jarrett to cover for him, looked terrible. Hennig would win this one, but everyone lost.
After the match, Goldylocks is waiting to talk to Flair, but gets blown off…again. Goldylocks is pissed and frustrated, and you can hardly blame her. Miss SEX, or whatever her name is, confronts Goldy for coming around 'her boys' and warns her to back off. Goldy stands up for herself and gets attacked. To make this more…odd, Athena comes to Goldy's rescue and attacks Miss SEX before Siaki gets them apart.
Don West is trying to do his usual promo when Sanders from earlier comes out and berates Tenay, but says Tenay will have an opportunity to interview Russo next week (Oh goody). Tenay, clearly angry, agrees and we're all left to wonder if we'll see a fight between Tenay and Russo. My money is on Tenay in a fair fight. Don West can't believe his eyes or his ears and it's time for the main events.
Christopher Daniels vs Jeff Jarrett: Daniels comes out of the crowd to little reaction. Jarrett gets a good reaction and we're off!
The match was short, but incredibly good, which is a plus given how the rest of the night has gone. Jarrett does a good job of making Daniels seem like a worthy competitor but, for once, he's not having to damn near kill himself to do it. Jarrett won this with a Stroke after hitting a knee on Daniels.
Elix Skipper vs Jeff Jarrett: Skipper wastes no time jumping into the ring and dominating the first part of the match.
This match wasn't quite as good as Daniels/Jarrett, but it wasn't awful. Skipper's put on a few pounds of muscle and looks like a viable threat. His moves are a little out of control, but it doesn't hurt to watch him wrestle. It looked like Jarrett was going to be beaten when Christopher Daniel tried to help Skipper, but Jarrett ducked and got the pinfall.
Lo-Ki vs Jeff Jarrett: Now no one is holding back and it takes two refs to restore order with Scott Armstrong forcing Skipper and Daniels back.
Lo-Ki dominated much of this match and was as brutal to watch as ever. Jarrett made him look great and didn't need to nearly kill himself to do it. Jarrett had the match won, but Daniels and Skipper interfered and the match was thrown out. XXX started attacking Jarrett.
EVENTUALLY, the Road Warriors come out and attack XXX, but AJ Styles runs in and attacks the Road Warriors. Then the rest of SEX comes out and the fight's on. Russo's like a kid at Christmas at the thought of having AJ Styles in SEX but Styles blows him off, the only side he's on is his own.
SEX is about to put Jarrett through a table when Dusty Rhodes comes out and it Bionic Elbow City for everyone and that's where the show ends.
Overall Comments: So how was TNA this week? It was 'eh' at best. They furthered the 'Sports Entertainment vs Traditional Wrestling' storyline, but that was it. Only a couple of the matches were any good and there was more time spent on promos than anything else.
The SEX storyline continues to be a mashup of the NWO and DX but there aren't any big stars to lead it. Everyone it is either a has-been, a never-was, or a young guy just starting out. There isn't a Hogan, or Nash, or Rock to be the focus of the group.
Russo continues to be trash and watching Sara Lee slap him was refreshing. I'm not sure what the inclusion of Dusty Rhodes is supposed to do, but he was still SO over with the crowd that it doesn't really matter right now.
One sad note is Curt Hennig. This would be his final appearance on TV. He would pass away in February of 2003. RIP Mr. Perfect.
This week was a lukewarm okay show. I'm hoping next week will be better.
The Outsider's Edge Classic Episode – The State Of The WWE Debate
The Outsider's Edge brings you a classic episode from November 2018, as Karl moderates a debate between Rance, Kyle, and Clive from The Ricky and Clive Wrestling Show!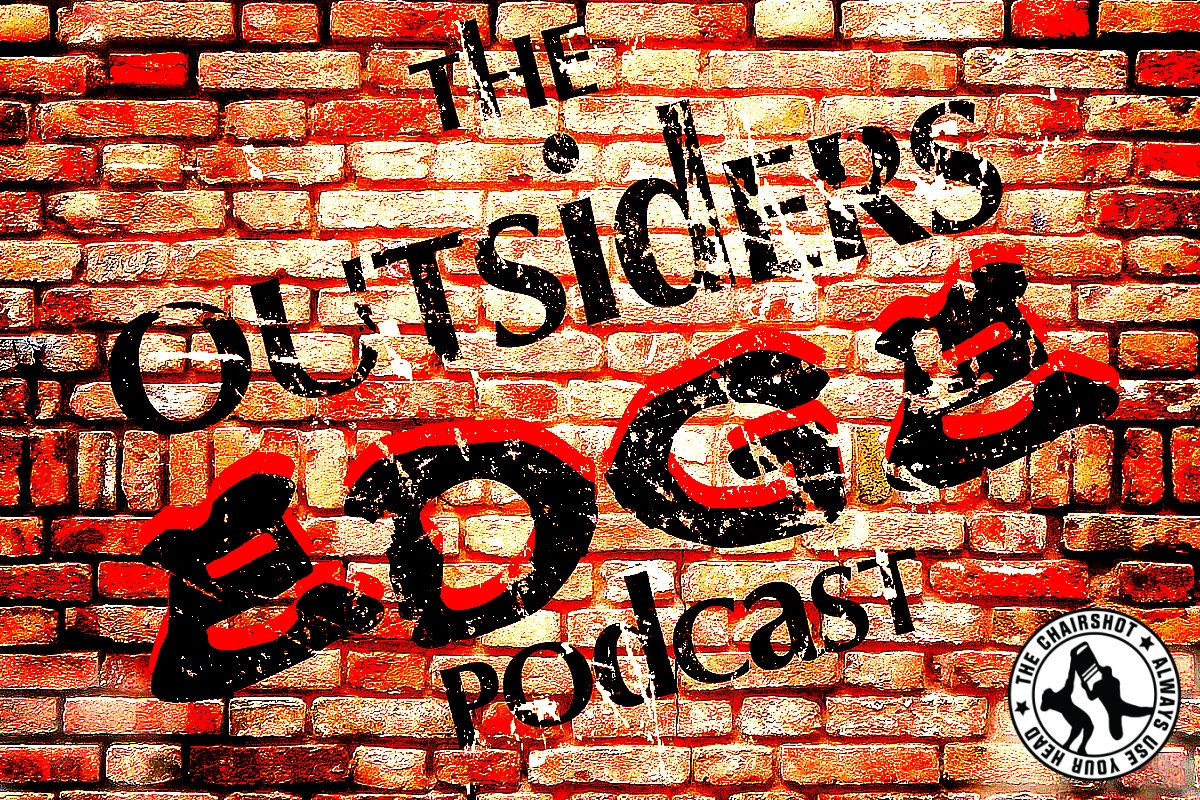 The Outsider's Edge brings you a classic episode from November 2018, as Karl moderates a debate between Rance, Kyle, and Clive from The Ricky and Clive Wrestling Show!
#ChairshotRadioNetwork brings you a classic episode of The Outsider's Edge! Recorded in November 2018, Karl moderates a State Of The WWE Debate with Rance representing Raw, Kyle representing Smackdown, and friend of the show, Clive from The Ricky and Clive Wrestling Show, representing 205 Live!
TheChairshot.com – Always Use Your Head
Follow Clive on Twitter @RickyandClive
Follow Karl on Twitter @OutsiderKervin
Follow Kyle on Twitter @DrSmores
Follow Rance on Twitter @ItsReyCash
Follow The Outsider's Edge on Twitter @OutsidersEdgeCS
The Chairshot Radio Network


Your home for the hardest hitting podcasts and radio shows!
Listen on your favorite platform!
iTunes  |  iHeart Radio  |  Google Play  |  Spotify
Listen, like, subscribe, and share!
---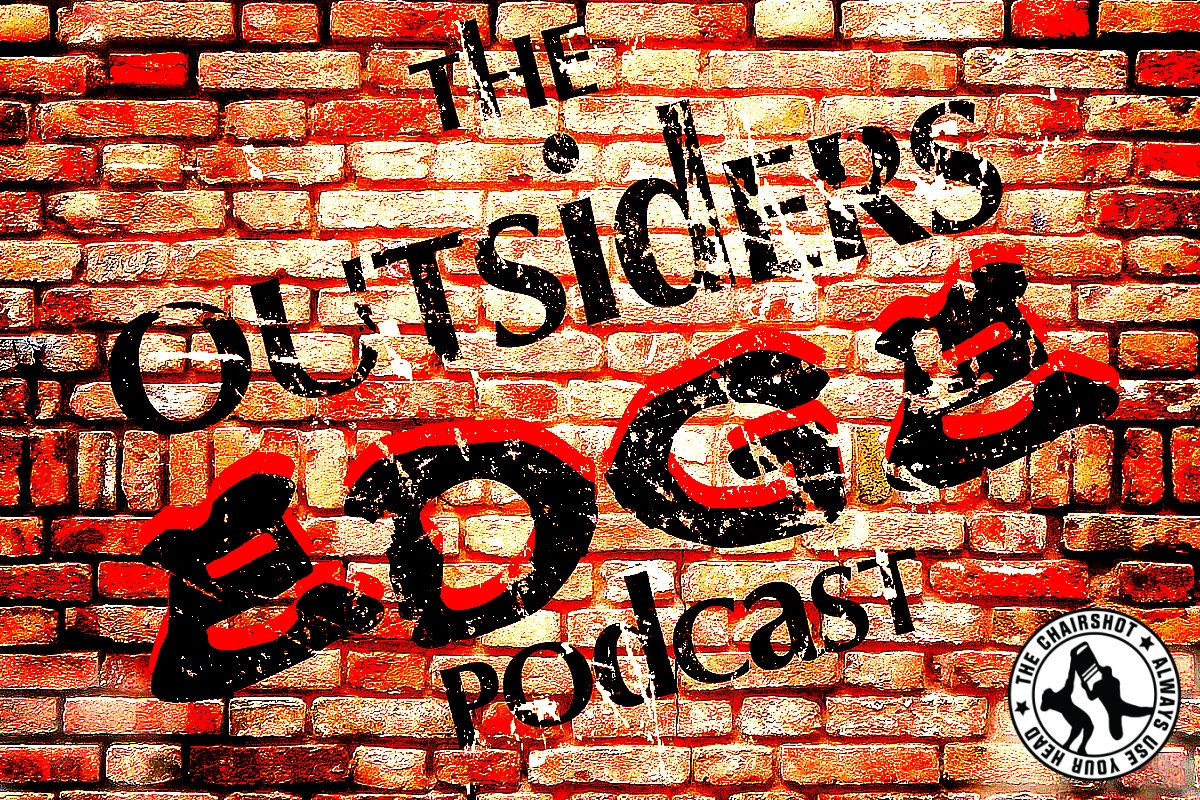 Chairshot Radio: Classic Shane Douglas Interview [072721]
ECW icon "The Franchise" Shane Douglas joins Greg DeMarco and Patrick O'Dowd for this classic interview!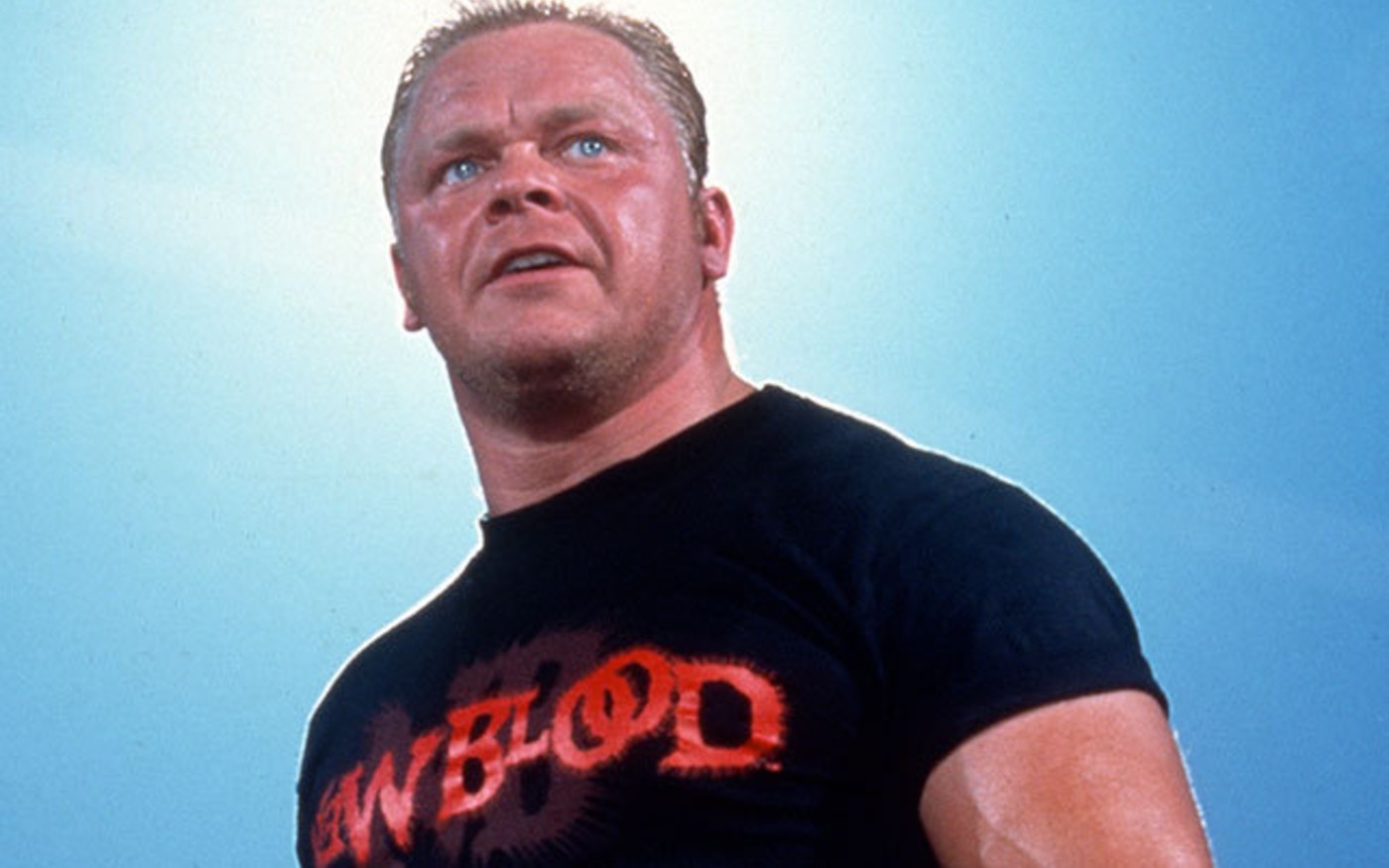 ECW icon "The Franchise" Shane Douglas joins Greg DeMarco and Patrick O'Dowd for this classic interview!
Powered by RedCircle
Today's hosts Greg DeMarco (@chairshotgreg) & Patrick O'Dowd (@wrestlngrealist) sat down with ECW legend Shane Douglas for an amazing 2012 interview that was slated for 10-15 minutes and went 45, all thanks to the engaging attitude of "The Franchise."
Shane talks about his relationship with Ric Flair and how it got there.
A discussion around Shane Douglas throwing down the NWA Worlds Heavyweight Championship, how it came to be, and how he really didn't want to do it.
Shane provides the background and details for his ECW reunion events (at the time).
All this and more with legendary wrestling figure "The Franchise" Shane Douglas!
About Chairshot Radio
The rebirth of Chairshot Radio will see a rotating cast of hosts delivering you a new show EVERY WEEK DAY. Sports, Entertainment and Sports Entertainment is the umbrella under which we seek to invade your earballs. So sit back, relax and LET US IN…
Your Weekly Chairshot Radio Schedule:
Monday – Patrick O'Dowd & Big Dave Ungar
Tuesday – Greg DeMarco and/or PC Tunney
Wednesday – Miranda Morales & Greg DeMarco
Thursday – Rey Cash & Mags Kirkby
Friday – PC Tunney
For the latest, greatest and "up to datest" in everything pro wrestling, sports and entertainment head to TheChairshot.com and remember to ALWAYS #UseYourHead.
About the Chairshot Radio Network
Created in 2017, the Chairshot Radio Network presents you with the best in wrestling and wrestling crossover podcasts, including POD is WAR, Women's Wrestling Talk, Chairshot Radio (daily editions), The #Miranda Show, DWI Podcast, the Babyface Heel Podcast, Badlands' Wrestling Mount Rushmores, The Outsider's Edge, Bandwagon Nerds, 3 Man Weave, Five Rounds, Turnbuckle Talk, The Reaction and more! You can find these great shows each week at theChairshot.com and through our distribution partners, including podcasting's most popular platforms.
---
The Chairshot Radio Network


Your home for the hardest hitting podcasts and radio shows!
Listen on your favorite platform!
iTunes  |  iHeart Radio  |  Google Play  |  Spotify
Listen, like, subscribe, and share!
---