Chairshot Classics: WWF Royal Rumble '89 – No Partners…30 Opponents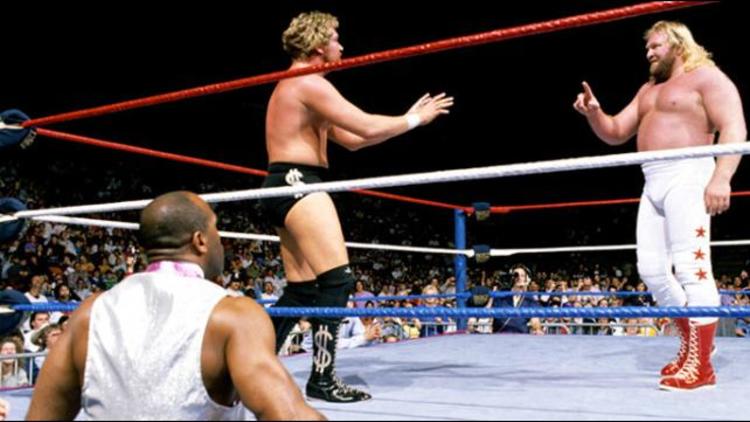 Our road to the 2019 Royal Rumble continues with a look back at one from the past!
1989 kicks off the with the 2nd annual Royal Rumble, the first to be broadcast on pay-per-view! For the first time ever, 30 WWF Superstars (as opposed to 20 at the inaugural event on USA Network) compete in the main event Royal Rumble match. Tensions between The Mega Powers have been building and in a match where it's every man for himself, can Hulk Hogan & 'Macho Man' Randy Savage co-exist and stop The Twin Towers? King Haku looks to solidify his ownership of the crown against the former King, Harley Race. 'Ravishing' Rick Rude wants to cement his spot as the most shredded WWF Superstar, facing Intercontinental Champion Ultimate Warrior in a posedown. The Hart Foundation teams with 'Hacksaw' Jim Duggan against the French-Canadian trio of The Rougeaus & Dino Bravo and 'Rockin' Robin defends the Women's Championship….
Open: A video package highlighting the participants in the Royal Rumble match is shown.
Match #1 is 2/3 Falls: Dino Bravo & The Fabulous Rougeau Brothers (Jacques & Raymond) w/Frenchy Martin & 'Mouth Of The South' Jimmy Hart vs. The Hart Foundation (Bret 'Hitman' Hart & Jim 'The Anvil' Neidhart) & 'Hacksaw' Jim Duggan
Bravo & The Anvil to get things started, multiple collar & elbow tie-ups with neither man getting control. They lock-up again, Bravo gets a side headlock and Neidhart pushes him off into the ropes, they collide shoulders and neither man budges. The Anvil hits the ropes, they collide again to another stalemate, Dino runs in this time and Neidhart ducks a shot, delivering a clothesline, then missing an elbow drop. Dino misses one of his own, The Anvil with a tag to Duggan and Bravo backs off, making a tag to Raymond.
They lock-up, jockey for position and Raymond with a wristlock, into the ropes he ducks a back elbow and a clothesline, but Hacksaw catches him with a slam and drops a knee. Hitman tags in, going to an armbar and Raymond sends him into the ropes, Bret leapfrogging a back body drop attempt and getting a small package for a 2 count. Into the ropes again, Hitman with a sunset flip for another 2, then a crossbody for yet another near fall. Jacques tags with Raymond too close to the ropes, consoling his brother and then clubbing Bret. Hitman reverses a whip, ducks down and Jacques flips over, catching a Hitman clothesline on the other side.
Bret with rights in the corner, Raymond enters the ring and gets stacked against his brother, here comes The Anvil with a spear to both of them. Dino comes in to help and is met by Hacksaw, he gets stacked and they ram Neidhart into all 3 of their opponents. Jacques raises to his feet once order is restored, he reverses a whip into the ropes and Raymond pulls down the top rope behind the ref's back, sending Bret flying to the outside. Dino with a tag, Raymond rolling Bret back inside and Bravo connects with his patented Side Slam, then tags Raymond. It's La Bombe De Rougeau for Hitman, Raymond covers and gets the 3 count.
First Fall: The Fabulous Rougeau Brothers & Dino Bravo
Raymond doesn't allow Bret to get to his feet before pummeling him, hitting a gutwrench suplex for a near fall. Jacques with a tag, Raymond whips Bret into the ropes and Jacques with a jumping back elbow for another count of 2. Jacques sends Bret hard into the turnbuckles sternum-first, tag to Dino and he covers for 2. Bravo with an inverted atomic drop and another 2 count, keeping pressure on Hitman and tagging Raymond. He delivers a couple shots to Bret, tags Jacques and then presses Hitman into a gutbuster on his brothers knee. Jacques hooks the leg for another near fall, tag to Dino, and he locks in a bearhug. Hitman with right hands to break it, Dino hooks the leg and tags Jacques, sending Bret into the ropes and ducking down, Hitman with a sunset flip and a 2 count.
Jacques with boots, stopping Bret's momentum and then grabbing a camel clutch. Raymond switches out behind the ref's back, maintaining the hold and then making a tag to Dino for some more punishment. He whips Bret in for a clothesline, Hitman ducks and catches a shot on the other side for a 2 count. Tag to Jacques and he gets a Boston crab, looking for the submission. Bret crawls toward his corner, Raymond hits the ring to distract the ref, Hitman with a tag to The Anvil, but the ref didn't see it. Raymond switches behind the ref's back, leveling Bret with a shot to the lower back and locking in an abdominal stretch, then using Jacques for leverage as Bravo keeps the ref's attention. Jacques with a tag, slapping Hitman and maintaining the abdominal stretch. Raymond back in, strutting around the ring and hitting a superkick to the midsection while Jacques holds Hitman wide-open.
Raymond gets a 2 count out of it, goes for a slam and Bret falls on top for a near fall. Raymond prevents the tag, bringing Jacques back in and setting Bret up in the corner. Jacques attempts a monkey flip, Hitman blocks it and walks Jacques out for an inverted atomic drop. Hitman finally gets the tag to Duggan as Raymond enters the match, Hacksaw unloading on Raymond in the corner, Bravo & Jacques into the ring and they eat a barrage of fists as well. Duggan disposes of Dino & Jacques, slams Raymond and slingshots The Anvil in from the apron into a splash. Hitman follows with one of his own, Hacksaw drops an elbow and covers to even things up.
Second Fall: The Hart Foundation & 'Hacksaw' Jim Duggan
The bell rings and Duggan backs Raymond in the corner with heavy shots, climbs to the 2nd rope and reigns down a flurry of fists. He whips Raymond across, reversal and Duggan rebounds out with a clothesline. Hacksaw goes after Raymond's partners and gets caught, taking a beating as Dino tags in. Bravo with an irish whip and a shot to the breadbasket, Dino choking him on the 2nd rope and Jacques with more of the same behind the ref's back. Bravo with more choking using the bottom of his boot, rams Duggan head-first into the turnbuckle, which has little affect on Hacksaw. Duggan marches around, Jacques grabs him by the hair from the apron and Dino with big rights. Jacques off the tag, hits a dropkick and The Hart Foundation tries to stop more double team efforts in the wrong corner.
Bravo into the ring, slamming Hacksaw and dropping an elbow for a count of 2. He hits an inverted atomic drop, Hacksaw falling into his corner and Hitman tags. Right hands for Dino, Jacqes comes in and takes an inverted atomic drop for his troubles, Bret unloading on Bravo in the corner. He splits Dino with a backbreaker, heads to the 2nd rope and Raymond pushes Bret to the canvas. Neidhart rushes the ring, hammering away at Raymond as the ref tries to restore order. Bret goes for a roll-up on Dino, gets pushed off, Hacksaw to the apron with a 2×4 shot to Bravo, Hitman covers and gets the 1-2-3.
Winners: The Hart Foundation & 'Hacksaw' Jim Duggan (Hitman/Foreign Object)
EA's Take: A solid opening 6 man contest which featured a little bit of everything. Duggan, Bravo & Neidhart provide the muscle while Bret & The Rougeaus sprinkle in high flying, quick-paced action. The Hart Foundation's continued rivalry against their former manager Jimmy Hart continues to boost their standing as a top babyface team, while Hacksaw is wildly popular defending the American flag.
Video: Earlier in the day, participants in the Royal Rumble would select their entry number via a lottery. Ted DiBiase's number wasn't great, offering Slick a bribe to get a better number. Honky Tonk Man, The Bushwhackers, Bad News Brown, Jake Roberts and The Rockers would all make their picks.
Match #2 for the WWF Women's Championship: Judy Martin vs. WWF Women's Champion Rockin' Robin
'Sensational' Sherri is in the ring, taking the microphone and challenging the winner to a title match. She joins commentary for this contest. Martin attacks from behind at the bell, Robin firing back and whipping Martin into the corner. Judy reverses, charging into a back elbow and the champion following with multiple dropkicks. She whips Martin into the corner, rushing right into an elbow and the challenger takes control. Robin rebounds off the ropes with a clothesline, Martin sending her in by the hair and catching a crossbody attempt into a slam.
Martin dropping a knee, irish whip and a duck down, Robin attempts a sunset flip, but Judy with a right hand. She argues with the ref, Robin takes advantage with a double leg takedown, works over the leg and locks in a Boston crab. Martin counters into a roll-up for 2, Robin switches momentum for another 2 count and backs Judy into the corner. Martin fights out, grabs a small package and only gets 2. Robin comes back with a shot to the midsection, drops an elbow for a count of 2, then sends Martin in for a dropkick. Judy hangs onto the ropes to avoid it, Robin countering a suplex attempt and goes for a roll-up, the challenger hanging onto the ropes and pushing the champ off.
Judy whips Robin in, flattens her with a clothesline for a near fall, then a slam for another 2. Another whip from Judy, they collide and Robin scores with a DDT for 2, missing an elbow drop, but rolling away from a running senton by Martin. The champion goes for a slam, can't get up the challenger and Martin with a slam for a count of 2, then a backslide for another 2. The challenger sends the champion in, ducks down and eats a kick, Robin covering for 2, then grabbing a small package for another near fall. Robin with right hands in the corner, Martin counters a whip across and Robin jumps the 2nd rope. She gives a head fake that Martin buys, then comes off with a crossbody and retains her title.
Winner and STILL WWF Women's Champion: Rockin' Robin (2nd Rope Crossbody)
EA's Take: I'd classify this as a watchable contest, but certainly nothing for the history books. Women's wrestling still leaves a lot to be desired at this time, WWF seeming to recognize that there was little to no interest in women's wrestling. The WWF Women's Title wouldn't be defended on PPV again for another 5 years, with the championship becoming deactivated in February of 1990. These two ladies would feud for a few more months before leaving the company when the division was completely phased out.
Backstage: Sean Mooney is standing with Slick & The Twin Towers. Slick talks about the chances of Akeem & Boss Man tonight in the Royal Rumble are more than great. Mooney would bring up Ted DiBiase possibly purchasing someone's number from Slick, The Doctor Of Style claiming he hasn't seen The Million Dollar Man in a month. Mooney directs Boss Man & Akeem to the footage of DiBiase drawing his number earlier. Slick explains that he must have misunderstood Mooney's question, telling him it's none of his business anyway.
In The Ring: 'Mean' Gene Okerlund welcomes everybody to the Super Posedown, where the winner will be determined by fan reaction. 'Ravishing' Rick Rude with Bobby 'The Brain' Heenan come out first, Rude taking the mic and stating he laid out the challenge to prove a point. Not only is he the best built man in the WWF, but also the sexiest man alive. WWF Intercontinental Champion The Ultimate Warrior is out next, not carrying the title with him. Warrior clears the ring, Heenan gets on the mic to kiss up to the fans here in Houston. Rude lays out the first pose, a simple double bicep. Rude disrobes and goes first, getting a mixed reaction, Warrior next and he gets a loud ovation. Heenan pleads with the people to be fair, next up is best abs which Rude claims to be his specialty. Rude rubs himself down with oil and hits his pose, still getting boos. Warrior again gets a big ovation and The Brain can't believe it, asking for 15 minutes to get Rude ready for the next one. Okerlund won't give it to him, the 3rd pose is the most muscular, Warrior with the larger reaction yet again. Rude takes his time prepping for the final pose, a medley of all the poses. The Ravishing One gets another chorus of boos, Warrior goes and Rude ambushes him from behind with his workout bar. He chokes the champion out with it in a camel clutch maneuver before posing again and leaving the ring. Officials try and help Warrior up, but he goes ballistic and clears the ring before running to the back.
EA's Take: One of the most memorable rivalries of the late 1980's here got its jump start over who had the better body. An interesting way to go, as the IC Title was a bit of an afterthought at the beginning. Rude & Warrior's bitter feud would continue through the summer, the two seemingly crossing paths off and on into 1990.
Video: Pre-recorded comments from Mr. Fuji about his guys The Powers Of Pain in the Royal Rumble tonight. He warns Demolition they'll be the first victims, there can only be one winner and it will be Mr. Fuji. Next is 'Mean' Gene with Elizabeth, stating she'll be cheering for both The Mega Powers and trying not to think about it coming down to Hogan & Savage. Lastly is 'Mouth Of The South' Jimmy Hart, claiming Greg Valentine & Honky Tonk Man will Shake, Rattle and Roll their way until the end.
In The Arena: Jesse 'The Body' Ventura speaks about our next match, sitting in the throne and explaining that tonight there can only be one true king.
Match #3: King Haku w/Bobby 'The Brain' Heenan vs. Harley Race
Race dumps the chair over that Haku took to the ring, then slams him into the ropes as the bell rings. Harley rolls Haku inside, leveling him with a clothesline and hitting a vertical suplex for a count of 2. Another clothesline sends the King outside, Race follows and attempts to send Haku into the ring post again, but gets pushed into it himself. The King takes control, big chop out on the floor and back in the ring they go. Harley catches the King coming in with an inverted atomic drop, a couple of elbow drops and a count of 2. Haku fires back with chops, driving the shoulder into the midsection in the corner and whipping Race across.
Harley falls out over the top off the whip, spilling to the floor. Haku grabbing Harley on the apron, bringing him in the hard way with a clubbing shot and maintaining control with the heavy artillery. Race battles back, tries a headbutt that head no affect at all. They exchange headbutts, Harley with left hands a clothesline out of the ropes. He spikes Haku with a piledriver, covers and the King kicks out at 2. Race goes to a side headlock, gets pushed off into the ropes and they collide heads, Harley falling out to the floor once again. Race pulls himself to the apron, Haku bringing him in again with a suplex and a cover for 2. The King misses an elbow drop, Harley with a left hand and a suplex of his own for a count of 2.
Race tosses Haku to the outside, follows him out and looks for a piledriver on the floor. Haku counters into a back body drop, then drives Harley back-first into the ring apron. Race comes back with a shot to the midsection, dropping the King on his head with a piledriver outside. Back in the ring we go, Race with a swinging neckbreaker, but doesn't hook a leg and Haku kicks out at 2. Big clotheslines from the left side from Harley, dropping a knee and getting another near fall. They exchange shots, the King gets the best of it and drives more shoulder into the midsection in the corner. He slams Harley, then comes off the top for a headbutt and nobody was home. Harley to the 2nd rope, now he misses a diving headbutt and both men are down. Harley up first, kneelift to Haku, then whips him in for a clothesline. The King ducks it, comes back with a superkick and covers for the 1-2-3.
Winner: King Haku (Superkick)
EA's Take: Decent match here, under unusual circumstances. Heenan was cheering for whoever had the advantage in the contest as both men are technically heels at this point, although the crowd was behind Harley for the match. Race has just recently come back from surgery, in which he suffered a hernia when he went through a table and a piece of metal penetrated his abdomen. While he was gone, Bobby Heenan vowed to crown a new king and did so in Haku. Harley's wrestling days were coming to an end, as he would return to WCW the following year and become a manager until 1995. Race would be forced to retire from being an on-air talent in 1995 following a car accident that required him to have a hip replacement.
The Outsider's Edge Classic Episode – The State Of The WWE Debate
The Outsider's Edge brings you a classic episode from November 2018, as Karl moderates a debate between Rance, Kyle, and Clive from The Ricky and Clive Wrestling Show!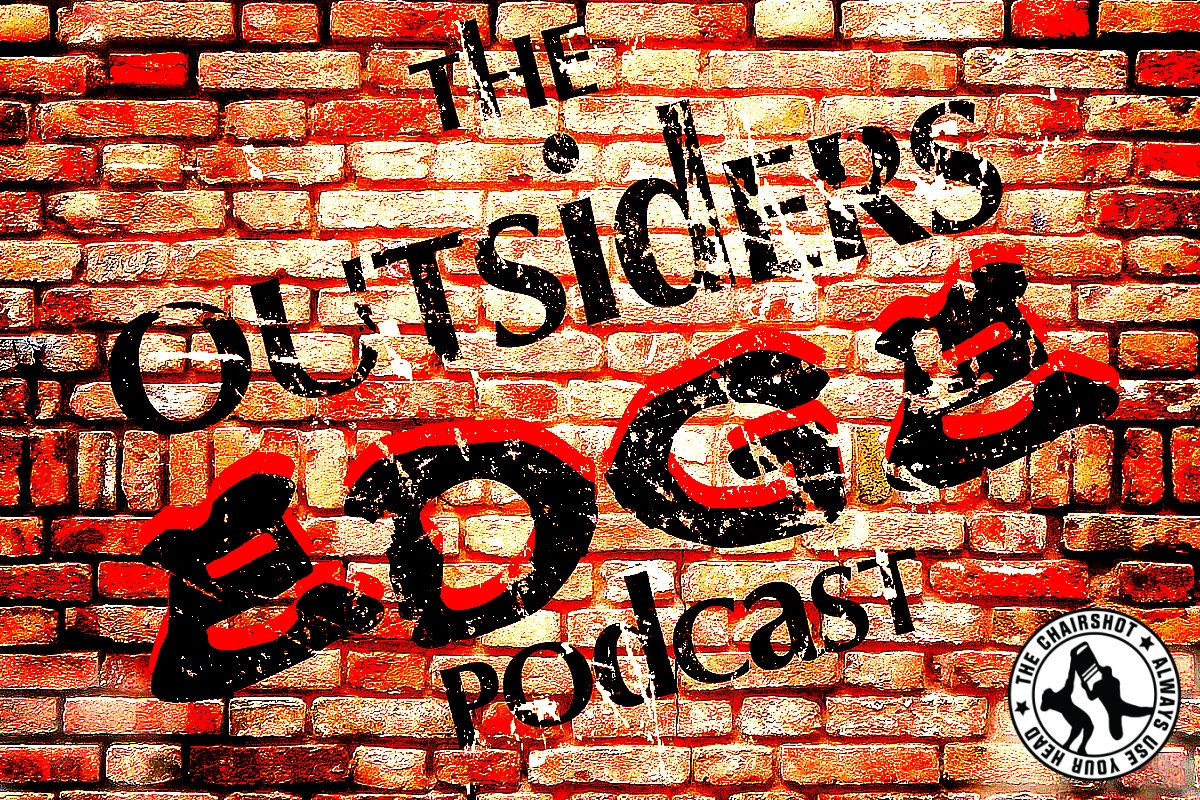 The Outsider's Edge brings you a classic episode from November 2018, as Karl moderates a debate between Rance, Kyle, and Clive from The Ricky and Clive Wrestling Show!
#ChairshotRadioNetwork brings you a classic episode of The Outsider's Edge! Recorded in November 2018, Karl moderates a State Of The WWE Debate with Rance representing Raw, Kyle representing Smackdown, and friend of the show, Clive from The Ricky and Clive Wrestling Show, representing 205 Live!
TheChairshot.com – Always Use Your Head
Follow Clive on Twitter @RickyandClive
Follow Karl on Twitter @OutsiderKervin
Follow Kyle on Twitter @DrSmores
Follow Rance on Twitter @ItsReyCash
Follow The Outsider's Edge on Twitter @OutsidersEdgeCS
The Chairshot Radio Network


Your home for the hardest hitting podcasts and radio shows!
Listen on your favorite platform!
iTunes  |  iHeart Radio  |  Google Play  |  Spotify
Listen, like, subscribe, and share!
---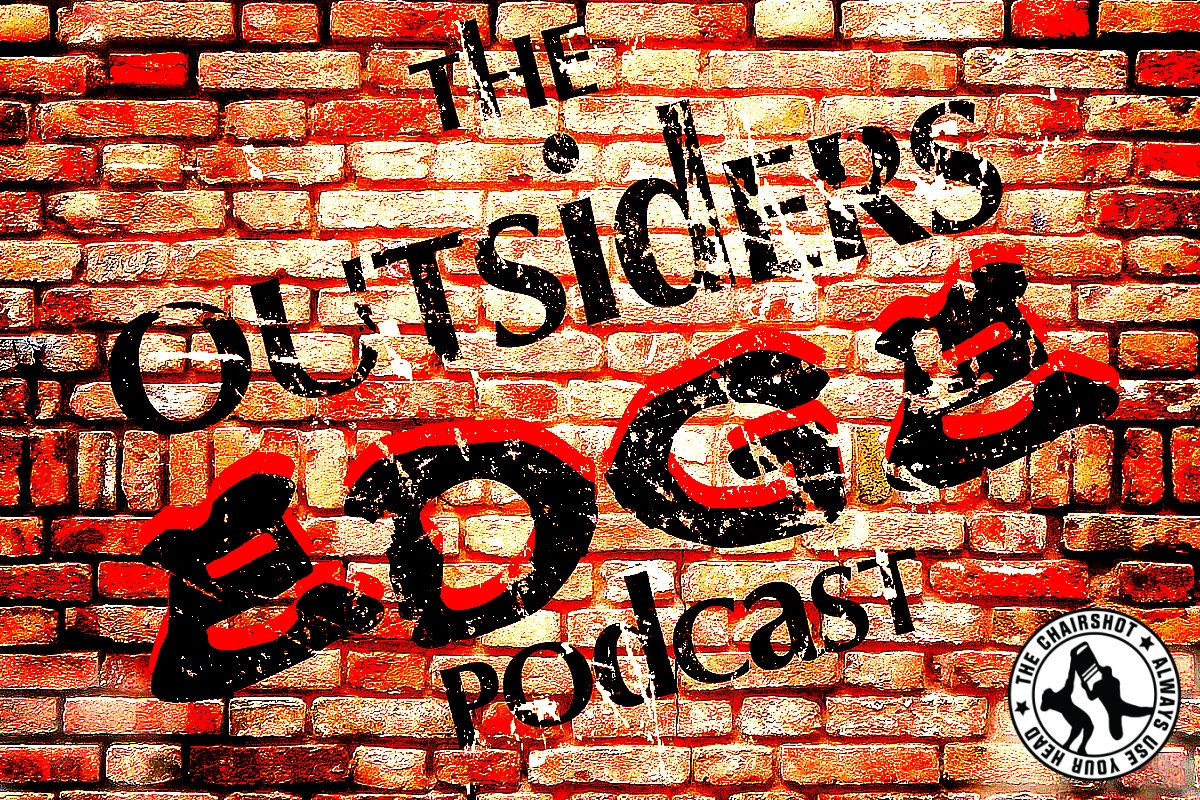 Chairshot Radio: Classic Shane Douglas Interview [072721]
ECW icon "The Franchise" Shane Douglas joins Greg DeMarco and Patrick O'Dowd for this classic interview!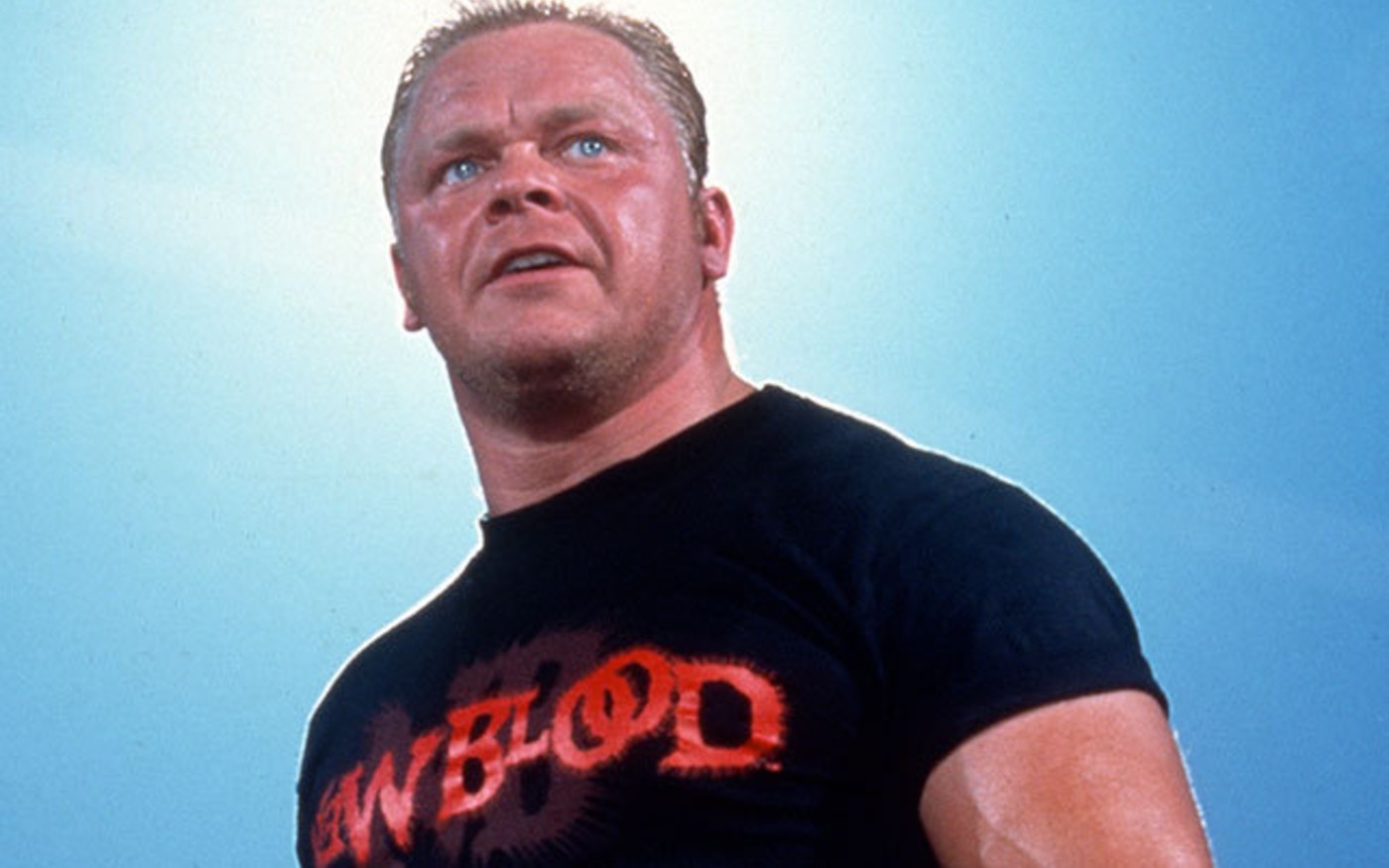 ECW icon "The Franchise" Shane Douglas joins Greg DeMarco and Patrick O'Dowd for this classic interview!
Powered by RedCircle
Today's hosts Greg DeMarco (@chairshotgreg) & Patrick O'Dowd (@wrestlngrealist) sat down with ECW legend Shane Douglas for an amazing 2012 interview that was slated for 10-15 minutes and went 45, all thanks to the engaging attitude of "The Franchise."
Shane talks about his relationship with Ric Flair and how it got there.
A discussion around Shane Douglas throwing down the NWA Worlds Heavyweight Championship, how it came to be, and how he really didn't want to do it.
Shane provides the background and details for his ECW reunion events (at the time).
All this and more with legendary wrestling figure "The Franchise" Shane Douglas!
About Chairshot Radio
The rebirth of Chairshot Radio will see a rotating cast of hosts delivering you a new show EVERY WEEK DAY. Sports, Entertainment and Sports Entertainment is the umbrella under which we seek to invade your earballs. So sit back, relax and LET US IN…
Your Weekly Chairshot Radio Schedule:
Monday – Patrick O'Dowd & Big Dave Ungar
Tuesday – Greg DeMarco and/or PC Tunney
Wednesday – Miranda Morales & Greg DeMarco
Thursday – Rey Cash & Mags Kirkby
Friday – PC Tunney
For the latest, greatest and "up to datest" in everything pro wrestling, sports and entertainment head to TheChairshot.com and remember to ALWAYS #UseYourHead.
About the Chairshot Radio Network
Created in 2017, the Chairshot Radio Network presents you with the best in wrestling and wrestling crossover podcasts, including POD is WAR, Women's Wrestling Talk, Chairshot Radio (daily editions), The #Miranda Show, DWI Podcast, the Babyface Heel Podcast, Badlands' Wrestling Mount Rushmores, The Outsider's Edge, Bandwagon Nerds, 3 Man Weave, Five Rounds, Turnbuckle Talk, The Reaction and more! You can find these great shows each week at theChairshot.com and through our distribution partners, including podcasting's most popular platforms.
---
The Chairshot Radio Network


Your home for the hardest hitting podcasts and radio shows!
Listen on your favorite platform!
iTunes  |  iHeart Radio  |  Google Play  |  Spotify
Listen, like, subscribe, and share!
---