CMLL Review & Results (2/4/2019)
Catch up with any CMLL action you may missed!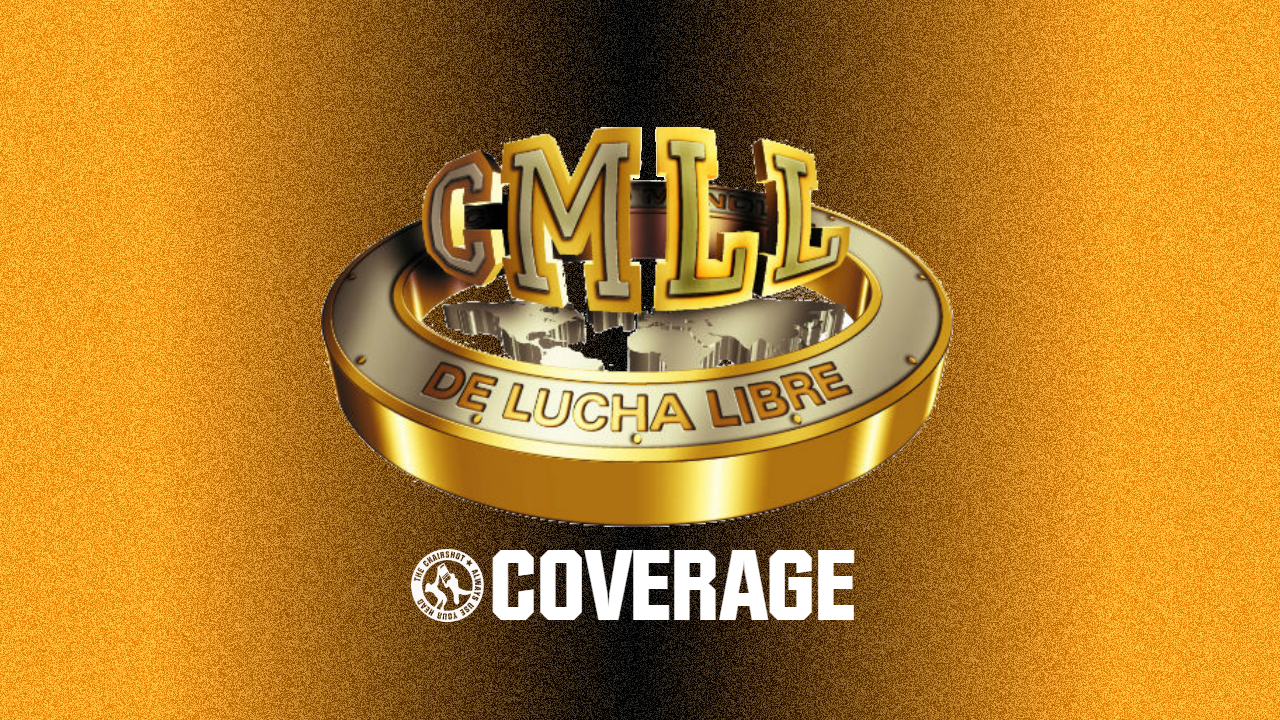 Joe Dinan brings you all the excitement of CMLL in his latest Results & Review!
Arena Puebla
Tigre Rojo Jr, Millenium, and King Jaguar vs Siky Ozama, Police Man, and Fuerza Chicana
Ozama and Rojo start the match out tying up and trying to get each other down. Rojo strikes first with a snapmare take over. Millenium comes in next with Police Man and Police Man gets him down and puts some holds on him. They re-engage a few times and go back to the ground exchanging holds. King Jaguar is in next with Chicana and they move fast exchanging moves, bypassing any grappling. Rojo comes in to hold Chicana but Jaguar ends up hitting Rojo, this prompts a come back. Ozama hits a cross body on Rojo and Chicana. He then throws Millenium in the air and drop kicks him for the pin. At the same time Police Man gets Rojo in a victory roll. First Fall: Siky Ozama pins Millenium with a drop kick.
Jaguar gets kicked to the outside immediately to start this round. Police Man and Chicana team up on Rojo briefly. Ozama comes in and lays Millenium with a running elbow. Now Rojo is getting teamed on in the ring. Jaguar re-enters but meets the same fate of being teamed on. So naturally Millenium comes in next to try his hand. He gets taken out by Police Man before Rojo comes back. He hits a hurricanrana on Chicana to change the momentum. Jaguar catches Ozama and holds him up, and then Rojo hits a springboard single leg drop kick, followed by a springboard splash by Millenium for the fall. Second Fall: Millenium pins Ozama with a springboard splash.
Police Man and Jaguar exchange chops to begin the round. Jaguar hits a hurricanrana to the outside on Police Man then feigns a dive but almost falls over trying. Millenium is in next with Chicana and Millenium uses his quickness to his advantage. He hits a hurricanrana on Chicana to the outside the poses. Rojo and Ozama square off next doing acrobatic spots. Rojo lands a drop kick then makes Ozama run into the corner then he hurricanrana's him. Police Man and Chicana jump him after that. They attack Millenium and Jaguar but they reverse their irish whip and put them in a double submission. Ozama comes back in and Slams Rojo on Jaguar. Police Man then pins Jaguar with a small package. Ozama hits a top rope x factor on Rojo for the win. Third Fall: Siky Ozama pins Tigre Rojo with a top rope x factor
Winners: Siky Ozama, Police Man, and Fuerza Chicana
(Tag Team Tournament) El Audaz vs Arkalis vs Black Panther vs Stigma vs El Malayo vs El Perverso vs Tiger vs Polvora
So we start with a battle royal where the final two's respective tag teams will compete last. So one representative from the team will compete in this battle royal. El Audaz vs Arkalis vs Black Panther vs Stigma vs El Malayo vs El Perverso vs Tiger vs Polvora. Christ did some of these line ups get changed. So everybody is brawling in the corner, ideally trying to throw the other guy over the top. Audaz back drops Tiger to the apron then kicks him off for the elimination. Black Panther then throws Audaz out. Malayo then gets Panther in the corner and flips him out. Polvora then back drops Stigma out. Malayo gets back dropped on the ramp by Arkalis for the elimination. Arkalis then back drops Polvora out. Arkalis and Perverso win the battle royal.
Winners: El Perverso and Arkalis
(Tag Team Tournament Match 1) Diamante Azul and Tiger vs El Audaz and Hechicero
Audaz and Tiger start out with some grappling. They do some transitions on the ground. They trade chops to the chest and then Tiger catches him with a super kick. Hechicero comes in and hits a spinning back breaker on Tiger. Azul comes in and hits multiple arm drags then a running elbow smash. Hechicero launches Audaz into Azul for a hurricanrana. Audaz hits one on Tiger as well and places him in the ropes. Hechicero hits knees on him while he's tied in the ropes followed by Audaz hitting a 619. Hechicero flips up Tiger and Audaz kicks him for a two count. They try to whip Azul but he resists then clotheslines both. He presses Audaz and drops him on his knee. Azul throws Tiger into Hechicero for a drop kick. Audaz grabs Tiger from behind and Hechicero goes for a drop kick but Tiger moves. Azul then gets Hechicero in a torture rack. Tiger then power bombs Audaz for the win. Tiger power bombs El Audaz for the win.
Winners: Diamante Azul and Tiger
(Match 2) Shocker and Black Panther vs Euforia and Stigma
There is posturing to start until Stigma and Shocker finally get into the ring. They strike each other a few times, but Stigma hits a hurricanrana followed by a middle rope dive. Panther and Euforia go back and forth for a bit. Shocker is back in the ring with Stigma but Panther and Shocker do a few moves on him. Euforia tries to make a come back but Panther hits a drop kick on him and pins him. Shocker hits a spine buster on Stigma for the win. Shocker pins Stigma with a spine buster.
Winners: Shocker and Black Panther
(Match 3) Kraneo and El Malayo vs Stuka Jr and Polvora
Stuka and Polvora beat on Kraneo in the sitting area. Back in the ring Stuka and Malayo go back and forth until Kraneo comes in and splashes Stuka. Polvora breaks up the pin with a drop kick. Kraneo eventually splashes him then Stuka again. It's like all he can do. But both Kraneo and Malayo end up on the outside and Polvora and Stuka both hit dives. Stuka tries to lift Kraneo in the ring like an idiot. Malayo kicks him. Malayo pins him but moves and Polvora hits Stuka with an elbow drop, then Malayo holds them down and Kraneo hits a top rope splash for the win. Kraneo pins both with a top rope splash.
Winners: Kraneo and El Malayo
(Match 4) El Valiente and El Perverso vs Vangellys and Arkalis
Arkalis and Valiente do some grappling to start the match. Vangellys comes in with Perverso but Vangellys wants Valiente. Valiente takes his legs out with a drop kick. Valiente slaps Arkalis' chest multiple times. Perverso comes in and Arkalis hits a hurricanrana on him. Valiente and Arkalis brawl in the crowd. Vangellys works over Perverso in the ring. Valiente re-enters and they take on Vangellys and team up on Arkalis. A come back gets made and Arkalis hits a dive on Valiente to the outside and Vangellys works over Perverso hitting a spear for a two count. Vangellys goes to the top and Perverso throws him off for a 3 count.  They work on Arkalis and Valiente goes for a moonsault but Arkalis gets the feet up for a two count. They sell for a bit and then Valiente slams him in the corner and Perverso hits a splash for the win. Perverso pins Arkalis with a splash.
Winners: El Valiente and El Perverso
(Match 5) Diamante Azul and Tiger vs Shocker and Black Panther
Match starts with all of them brawling in the ring. Panther hits an inverted 619 on Azul. He goes for a dive but gets super kicked by Tiger. Tiger and Shocker strikes each other on the outside. After that, Tiger and Azul hit a double slam on Shocker, then get him in a double submission for the win. Azul and Tiger submit Shocker with a double submission.
Winners: Diamante Azul and Tiger
(Match 6) Kraneo and El Malayo vs El Valiente and El Perverso
Well hey, they start out brawling as well in this match. They take out Kraneo, then Valiente throws the midget Mije on Malayo. Valiente then hits a back drop on Kraneo. Valiente misses a corner attack so Malayo hits a back breaker on Perverso. Kraneo then hits a leg drop on Perverso. Valiente breaks it up with a drop kick to the butt. Kraneo then hits him with a corner hip attack for the pin and Malayo submits Perverso with an arm stretch. Malayo submits Perverso with an arm stretch.
Winners: Kraneo and El Malayo
(Finals) Diamante Azul and Tiger vs Kraneo and El Malayo
Match starts with Kraneo and Malayo getting the jump on them. Malayo works on Diamante Azul's mask. They continue to get the upper hand on the team of Azul and Tiger. Azul makes a come back hitting knees to the back while Malayo is tied up in the ropes. Tiger then hits a back stabber. Kraneo splashes Tiger to stop the count. Azul hits a back breaker on Kraneo. Azul then body slams Kraneo and pins him. Tiger gets Malayo in a pinning combination for the win. Tiger pins Malayo with a pinning combination.
Winners: Diamante Azul and Tiger
(Light Weight Championship) Niebla Roja (Champion) vs Luciferno
They engage and grapple for a bit. They spend some time exchanging holds and submissions, trying to get the best position. Luciferno catches Roja with a power bomb for the first fall. First Fall: Luciferno pins Roja with a power bomb.
They start brawling in the crowd to start the next round. Luciferno gets Roja back in the ring and continues to work him over. Luciferno chases him through the crowd.  Roja hits a drop kick in the ring to make a come back. He hits a sit out slam the gets Luciferno in a pining combination for the fall. Second Fall: Roja pins Luciferno with a pinning combination.
They start the round by posturing to the crowd. Roja hits a hurricanrana to the outside, then hits a dive through the middle rope. When they get back in the ring they trade counters to moves Luciferno dodges a drop kick and then clotheslines Roja in the ropes. Luciferno continues to work him over until Roja punches him off the apron. Roja then hits a dive over the top rope. Roja hits a crossbody and they roll a few times after to try and get the pin. Luciferno hits a superplex off the top for a two count. They go back to the top and Roja fights off a face buster and hits a hurricanrana. Luciferno hits a styles clash on Roja for a two count. Roja then gets Luciferno in a stretch submission for the win. Third Fall: Niebla Roja submits Luciferno with a stretch submission.
Winner: Niebla Roja
Arena Mexico Tuesday
Sonic and Bengala vs El Cholo and Apocalipsis
Bengala starts with Apocalipsis and they grapple for a bit until Bengala gets him to the outside. Sonic and Cholo come in and start grappling too. Sonic gets him to the outside then poses to the crowd. Cholo hits a fall away slam on Sonic then Apocalipsis hits a sloppy swanton for the pin. Apocalipsis then hits a senton on Bengala and Cholo submits him with a neck crank. First Fall: Cholo submits Bengala with a neck crank.
Cholo works over Sonic to start the round. Bengala gets in and helps provide a come back. Bengala the slams Apocalipsis and Sonic hits a lionsault for the pin. Bengala then gets Cholo in a neck stretch submission. Second Fall: Bengala submits Cholo with a neck stretch. 
Bengala and Apocalipsis start out the final round and Bengala uses his quickness to his advantage. Sonic comes in with Cholo and gets the same result. Apocalipsis rolls into a sunset flip from Bengala and hits a drop kick. They go to the top and Bengala hits a hurricanrana followed by a splash from Sonic. Cholo breaks up the pin and gets Sonic in a Boston crab that Bengala breaks up. Sonic then gets Apocalipsis in a hurricanrana pin and pins him. Cholo then throws him up for a power bomb and pins Sonic. Bengala then gets a head scissors into an arm stretch for the win. Third Fall: Bengala submits Cholo with an arm stretch. 
Winners: Sonic and Bengala
Sanely, Mystique, and La Guerrera vs Tiffany, La Seductora, and La Metalica
Metalica and Guerrera start off with some grappling. They do some pretty acrobatic spots as well. Mystique comes in with Tiffany next and they do some grappling exchanges and transitions. They start to trade moves until Mystique hits an arm drag then drop kick. Seductora and Sanely go at it and Sanely gets the better of her. It ends up with all the women in the ring. Tiffany and Metalica go to the outside. Mystique and Guerrera get pulled out and then Seductora gets Sanely in a full nelson stretch. First Fall: Seductora submits Sanely with a full nelson stretch.
Guerrera gets teamed on to start this round off. They move their attack to Sanely. Sanely dodges an attack and her team makes a come back by hitting drop kicks. Mystique and Seductora trade strikes but Seductora hits a side walk slam then a drop kick. Guerrera comes in and Seductora kicks her. Guerrera gets in with Metalica and botches a couple of spots. But Metalica drop kicks her out. Sanely comes in with Tiffany and Tiffany shakes her by her hair then kicks her to her corner. Sanely knocks Seductora off the apron, then hits a splash off the apron. Tiffany gets Guerrera in a boston crab and then Metalica pins Mystique with a power bomb. Second Fall: Metalica pins Mystique with a power bomb.
Winners: Tiffany, La Seductora, and La Metalica
(Match Relampago) Super Astro Jr vs El Coyote
They engage and quickly grapple. Coyote gets the better of the exchanges, hitting a few arm drags. Coyote hits a flying elbow then hits a dive through the middle rope. Coyote brings him back in and works him over, hitting a fisherman's suplex for a two count. Astro finally hits a hurricanrana and then feigns a dive. He catches Coyote circles the ring for a dive through the middle rope. Astro drop kicks Coyote off the apron then hits a moonsault off the top to the outside. Back in the ring Coyote counters a move into a power bomb then hits a senton for a two count. Astro kicks Coyote in the corner for a two count. Back on the top rope Astro hits a top rope victory roll for a two count. Back on the top rope Coyote hits a double arm suplex on Astro and pins him. Coyote pins Super Astro Jr with a double arm suplex off the top.
Winner: El Coyote
Rey Cometa, Triton, and Fuego vs El Sagrado, Misterioso, and Kawato San
Fuego starts out against Misterioso and we haven't seen Fuego in some time. I think he's been a little upset with his position on the card. They start wrestling on the ground. They go for a few minutes until Triton and Kawato join the fray. Triton gets him down into a stretch hold but Kawato quickly transitions out of it. Sagrado and Cometa come in next and they ramp up the speed a bit. Sagrado catches him and slams him stopping Cometa's momentum. Only briefly though as Cometa gets up and hits a hurricanrana, then hits another one off the apron. Kawato and Fuego fight on the outside as does Triton and Misterioso. In the ring Sagrado reverses a DDT attempt into a suplex for the fall. First Fall: Sagrado pins Cometa with a suplex.
This round begins with Triton getting teamed on then taken out. They then beat on Fuego. They go to set up a triple team move on Rey Cometa but Fuego and Triton sneak behind the other two for school boys and Cometa gets Misterioso with a victory roll. Second Fall: Rey Cometa pins Misterioso with a victory roll.
Kawato and Triton exchange strikes to start the round. Triton gets Kawato to the outside and then hits a pose. Fuego is in next with Misterioso and Fuego uses his quickness and agility to get the advantage. Cometa comes in with Sagrado and the tale is the same, he uses his quickness to his advantage until he hits a sunset flip that Sagrado stops with an elbow. Kawato comes in and hits a german suplex on Cometa but Fuego breaks up the pin. Fuego and Kawato exchange school boys for two counts. Misterioso comes in and drop kicks Fuego to the outside then hits a pose. Kawato hits a unique underhook slam on Triton for the pin. Fuego tricks Sagrado to the outside and then hits an over the top rope dive on him. In the ring Cometa hits a tornado splash on Misterioso but Misterioso shakes it off and catches in him a neck breaker for the win. Third Fall: Misterioso pins Cometa with a neck breaker
Winners: El Sagrado, Misterioso, and Kawato
Blue Panther, Titan, and Soberano vs Shocker, Rey Bucanero (Nitro), and Hechicero
They all stare each other down in the ring to start the match. Panther starts out with Nitro and they start to do some wrestling. I've pointed it out before but he's 58 years old and he moves really well. Shocker comes in during their exchange which causes everyone else to come in and posture. Hechicero comes in with Titan and works him over with holds and strikes. They start to grapple and while Hechicero has him in a hold he unties the mask. Shocker comes in with Soberano and uses his size to his advantage. Hechicero attacks Titan on the apron and they stomp out Soberano. Titan and Soberano get back in the ring and work a pinning combination on Nitro and Hechicero respectively for the pin. First Fall: Soberano pins Hechicero with a pinning combination.
Hechicero starts with Blue Panther and he puts Panther on the top. But Panther hits a hurricanrana. He goes for a dive but Shocker intercepts. Afterwards Shocker holds Soberano for a double team attack but Soberano moves and Hechicero kicks Shocker. Soberano then hits a head scissors on Shocker then an arm drag on Hechicero. Titan gets in with Nitro and he takes him out but Hechicero comes in and they strike each other. Titan then gains momentum and takes everyone out. Hechicero works over Blue Panther, then Shocker takes out Titan and Soberano. Sobernao tries to go for a sunset flip power bomb on Hechicero when he comes back in but it gets reversed into a power bomb for the pin. Shocker then suplexes Titan and then hits an elbow drop from the top rope for the fall. Second Fall: Shocker pins Titan with an elbow drop.
Hechicero and Soberano brawl up the ramp to start the round. They team up on Blue Panther and he tries to fight back but it doesn't work so well. They take on Titan after Panther gets taken out. Soberano and Titan kick Hechicero and Nitro to the outside and then they hit dives. Panther and Shocker square off and Panther gets him in a Ki lock for the win. Third Fall: Blue Panther beats Shocker with a Ki Lock. 
Winners: Blue Panther, Titan, and Soberano
Volador Jr, Niebla Roja, and Angel de Oro vs Sanson, Cuatrero, and Forastero
Roja locks up with Forastero and starts to grapple. After a few minutes of grappling Roja hits an arm drag to the ramp and chases Forastero up the ramp where Sanson jumps him from behind. Cuatrero attacks Volador and Angel de Oro in the mean time. They kick Volador to the outside and team up on a returning Roja. After they take him out again Sanson taunts Volador to come in and it leads to Cuatrero submitting Volador with the inverted bear hug. First Fall: Cuatrero submits Volador with an inverted bear hug.
They continue teaming on Volador to start the round. They take him out and move to working over Angel de Oro. Roja tries hard to fight back but enjoys up getting stomped out. Volador dodges a double team attack and hits a hurricanrana on Sanson to the outside. Oro and Roja then come in and Roja flips Oro, then Oro launches Roja into a double drop kick on Forastero and Cuatrero. Then Oro and Roja hit dives through the middle rope on them. In the ring, Volador hits a super kick then back stabber on Sanson for the fall. Second Fall: Volador pins Sanson with a back stabber.
Cuatrero postures with Oro to start. He acts like he's going to engage then runs away. So Oro takes out Forastero quick, then uses his agility to take out Sanson and Cuatrero. Roja comes in next and he goes chest to chest with Forastero. Forastero tags out to Cuatrero. He takes out Cuatrero then uses his agility to make Forastero hit Sanson by accident. Volador comes in hot as well taking Cuatrero out with a super kick, and then hitting a hurricanrana on Sanson followed by an over the top rope dive. In the ring, Oro hits a victory roll into a jumping leg drop on Cuatrero. Then he moves him close to the ropes and Niebla Roja on the top with Forastero, slams him on Cuatrero for the win. Third Fall: Niebla Roja slams Forastero off the top rope onto Cuatrero for the win.
Winners: Volador Jr, Angel de Oro, and Niebla Roja
Arena Mexico Friday
Star Jr and Robin vs Espanto Jr and Akuma
Star Jr and Akuma start out fighting for position, trying to take the other down. Espanto comes in to work over Star Jr. Robin comes in to take on Espanto quickly after and they start grappling on the ground. They hung Robin in the tree of woe and Mije hit a drop kick on him. Akuma gets Star Jr in a swing and Espanto hit him with a drop kick. Akuma hit a power bomb on Robin and then Espanto hit an elbow drop for the fall. First Fall: Espanto pins Robin with an elbow drop.
Mije hit a splash on Star Jr to start the round and Espanto and Akuma worked him over. They hang Robin in the tree of woe for a triple drop kick but Mije's timing was off. Star Jr fights back against the double team, hitting a tornado dive on Espanto. Robin then hit a hurricanrana on Espanto. Robin hit a springboard hurricanrana on Akuma then Star hit a springboard frog splash for the pin. Star runs off Robin's back and hit a drop kick on Espanto for the pin. Second Fall: Star Jr pins Espanto with a shot gun drop kick in the corner.
Star fights against the double team using his agility to hit head scissors on both guys, and then he hits a pose. Robin comes in and he takes out Espanto and Akuma and then poses. But when they get back in the ring, Espanto catches Star Jr with a canadian destroyer for the pin. Akuma hits Robin with a pop up power bomb for the win. Third Fall: Akuma pins Robin with a pop up power bomb.
Winners: Espanto Jr and Akuma
Kaho Kobayashi, Princesa Sugehit, and Lluvia vs Dalys, Amapola, and Reyna Isis
The women stare each other down to start the match, but the two who start the match are Lluvia and Dalys. They do some grappling but it's not very fast. Lluvia hits a head scissors on Dalys which brings Kobayashi in to work with Dalys. Kobayashi starts out quick but Dalys evens it out. Kobayashi hits a missile drop kick, then a shining wizard which brings Isis is. Isis hits a drop kick on her which brings Sugehit in. Sugehit gets some offense in and then pulls at Isis' mask. Isis then pulls at Sugehit's hair. Sugehit then does a hair drag which brings Amapola in. Isis and Dalys try to team on Sugehit but she dodges the attack. Sugehit, Lluvia, and Kaho then team on Dalys a bit. Lluvia hits a shotgun drop kick on Dalys then Kaho came from behind and did a unique school boy pinning combination. First Fall: Kaho Kobayashi pinned Dalys with a school boy.
Amapola and Lluvia go back and forth to start this round. Lluvia gets taken out and then Sugehit gets teamed on briefly. Afterwards Dalys power bombs Kaho for the pin and then Amapola hit a face buster on Sugehit for the fall. Second Fall: Amapola pins Sugehit with a face buster.
They team up on Sugehit to start this round off. They take out Lluvia then team up on Kaho. A come back gets made and Lluvia hits a dive on Dalys on the outside and then Sugehit got Amapola in an arm lock for the submission and Kaho pins Isis with a pinning combination. Third Fall: Kaho Kobayashi pins Reyna Isis with a pinning combination.
Winners: Kaho Kobayashi, Princesa Sugehit, and Lluvia
Atlantis, Niebla Roja, and Atlantis Jr vs Villano IV, Mephisto, El Hijo del Villano III
Mephisto starts with Roja and they do some brief grappling until Villano III's son squares off with Atlantis Jr. The son's of the two father's who had a great rivalry. They roll around and trade some pinning combinations. After they engage there's a brawl and Atlantis Sr gets teamed up on. Hijo Villano hits a guillotine leg drop on Atlantis Jr. They beat on Atlantis then Hijo Villano hits a splash on Atlantis for the pin. First Fall: Hijo Del Villano III pins Atlantis with a splash off the top.
The round starts with Mephisto working over Atlantis. A power bomb gets hit on Roja and he kicks out. Atlantis Jr makes a come back drop kicking Villano III to the outside, then he hits an over the top rope dive. Roja then gets Mephisto in a stretch submission for the fall. Second Fall: Niebla Roja submitted Mephisto with a stretch submission.
Hijo Villano starts the round with Atlantis Jr and they get the crowd into it. Atlantis Jr hits a head scissors on Hijo Villano and then hit back breakers on Villano and Mephisto then kicks Villano IV to the outside. Atlantis then gets in with Mephisto and they trade strikes and then Atlantis hits a monkey flip. Hijo Villano gets in with Roja and taunts him but Roja gets him out with a basement drop kick. Roja takes out Mephisto and then hits an over the top rope dive on him and then in the ring Atlantis gets Villano IV in an abdominal stretch and Atlantis Jr gets Hijo Villano in the torture rack for the win. Third Fall: Atlantis Jr submits Hijo del Villano III with the torture rack.
Winners: Atlantis, Niebla Roja, and Atlantis Jr
Mistico, Volador Jr, and Flyer vs Ultimo Guerrero, Templario, and Euforia
Flyer starts out with Euforia and they get to the ground fast and trade submissions. Mistico comes in next with Templario and they go back and forth briefly. Volador comes in to work on Ultimo but he gets taken out quick. Mistico gets drop kicked off the apron. Templario and Euforia hit a press slam off the top on Flyer but the ref DQs them. I guess for excessive beating? Ref got tired of them being in the ring illegally? I don't know. First Fall: Flyer wins by DQ I guess excessive beating against ref warning. 
Euforia hits a back breaker to start the round. They then do the Los Guerrero's triple team spot against the barricade except on the ramp. They do it in the ring to Volador. Then they do it in the traditional spot on Flyer. They stand on Volador's back for some team up move then Mistico does a hurricanrana off the top. Flyer gets thrown and launched into the ring but his leg gets caught up in the ropes and he really hurts his leg. He's sliding away from the ring. Volador and Mistico then hit dives to opposite corners. Volador hits a top rope hurricanrana on Euforia for the pin. Mistico hits a canadian destroyer on Templario for the fall. Second Fall: Mistico pins Templario with a canadian destroyer.
They have real paramedics out there putting Flyer on the stretcher and he's not selling this, he's crying and Volador is walking to the back with him during the break to check on him with the paramedics. I mean the match is over so they're going to the back anyway but he didn't posture in the ring like Mistico did.
Winners: Mistico, Volador Jr, and Flyer
(First Phase of the Champion of the Universe Tournament) Caristico vs El Terrible vs Dragon Lee vs Cavernario vs El Valiente vs Gran Guerrero vs Stuka Jr vs Forastero
Champion of the Universe is a very strong honor. Match starts out with brawling. Everyone trying to eliminate each other. Stuka is the first eliminated in the battle royal. Terrible and Gran Guerrero get dumped out next. Valiente follows with Dragon Lee. Cavernario dumps Forastero out. The last two are Caristico and Cavernario. Match order was set by elimination.
Stuka Jr vs El Terrible
Terrible starts the match being physical with Stuka but Stuka dodges an attack to bring Terrible to the outside and then hits a dive through the middle rope. He then hits an asai moonsault. Back in the ring Stuka uses acrobatics to get Terrible in a pinning combination for a two. Stuka goes for a moonsault but Terrible gets the legs up, then he hits a top rope splash for the win. Terrible wins with a top rope splash.
Winner: Terrible
Gran Guerrero vs El Valiente
Gran attacks Valiente during his entrance to get the jump on him. Or to save time. Valiente dodges an attack and Guerrero falls out of the ring and Valiente hits a run up moonsault to the outside. Back in the ring they do some acrobatics and then Valiente hits an arm drag to the outside and then he hits a dive through the middle rope. A diving head butt it looked like on replay. Back in the ring Guerrero goes to the top and Valiente hits an arm drag. Guerrero lifts him, but Valiente reverses it into a lung blower for a 2. Guerrero hits a choke slam on Valiente for a two count. He then hits a sit out death valley driver from the top for the win. Gran Guerrero pins Valiente with a sit out death valley driver from the top.
Winner: Gran Guerrero
Dragon Lee vs Forastero
The match starts out really quick with Forastero hitting a dive on Lee. Forastero brings him back in the ring and hits the corner drop kick for a two count. Forastero rolls to the outside and Lee hits a dive over the top. Back in the ring Lee rolls into a drop kick. Forastero gets up and hits a sit out power bomb. Lee hits a snap german suplex into a knee, into his flip up sit out slam for the win. Dragon Lee wins with a flip up sit out slam.
Winner: Dragon Lee
Caristico vs Cavernario
Match starts out quick with some fighting on the apron. Cavernario kicks Caristico off and then hits a run up dive on him. Back in the ring Caristico hits a hurricanrana then a dive through the middle rope. Back in the ring again and Cavernario hits the arm ducked suplex for a two count. He hits the slingshot splash for two as well. Caristico hits a head scissors take over, then runs at Cavernario and he dodges. Cavernario runs at Caristico but he gets his feet up. Caristico then gets him in the Fujiwara arm bar for the win. Caristico submits Cavernario with a Fujiwara arm bar.
Winner: Caristico
El Terrible vs Gran Guerrero
Guerrero trips Terrible on the apron and then kicks him off to start. Then he hits an over the top rope dive. Guerrero smashes the barricade on Terrible and throws him back in the ring. Guerrero hits a power slam for a two count. Terrible finally gets him in the corner and strikes him multiple times. Guerrero hits the sit out death valley driver off the top but Terrible kicked out. Terrible then gets him in a leg lock for the win. El Terrible beats Gran Guerrero with a leg lock.
Winner: El Terrible
Dragon Lee vs Caristico
Dragon Lee starts out stomping Caristico and pulling his mask, then Caristico reverses him and pulls at Lee mask. Caristico gets Lee out of the ring, then hits a dive through the middle rope which sends Lee into the crowd. He brings him back in the ring for a two count. Lee hits a hurricanrana to the outside from the apron. They get back in the ring and Lee goes to the top but Caristico runs up and hits a Spanish fly. When then get back up Lee hits his flip up sit out slam for the win. Dragon Lee pins Caristico with a flip up sit out slam.
Winner: Dragon Lee
Dragon Lee vs El Terrible
Terrible comes out immediately and starts to work over Lee while he's selling. Lee goes for his hurricanrana on the apron but Terrible hits a power bomb on the apron. Terrible works over Lee on the outside. Lee moves out of the way of a corner attack and then shotgun drop kicks Terrible out the ring then hits a dive through the middle rope. They get back in the ring and exchange strikes. Lee hits a sit out power bomb for a two count. Terrible hits a styles clash for a two count. They go to the top and fight and Lee hits the double stomp for a two count. Terrible hits a double power bomb but Lee kicks out. Terrible goes to the top but Lee runs up and hits an arm drag for a close two count. Lee goes for a roll up but Terrible sits on it and holds the ropes for the three. Terrible steals his mask after the match. Terrible wins with a pinning combination.
Winner: El Terrible
Lucha Central Weekly: Is Dragon Lee Ready For His WWE NXT First Impression?
It's the end of 2022, which means it's time for the LCW Year End Awards! This week you get to meet your nominees!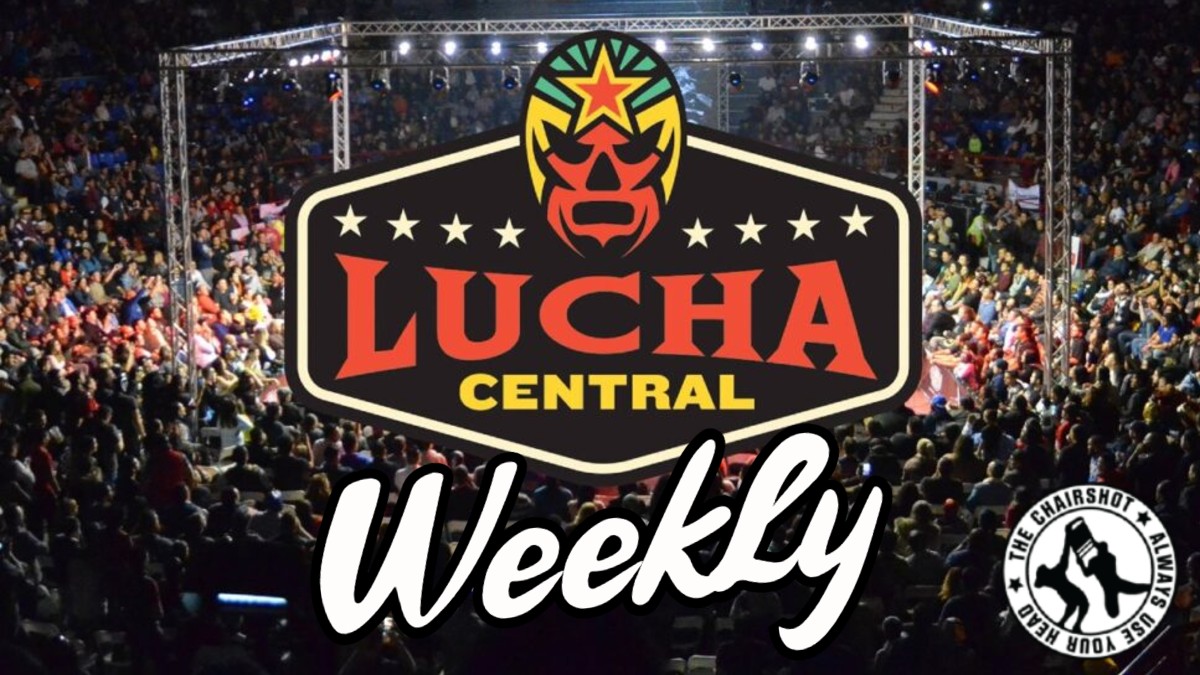 Lucha Libre returns to WWE NXT when Dragon Lee debuts at Stand & Deliver! What to expect, and more on this edition of Lucha Central Weekly!
Powered by RedCircle
Join Miranda Morales, Dusty Murphy, and Brendan Barr for another exciting edition of Lucha Central Weekly! This week your favorite lucha trio looks at Dragon Lee and his upcoming debut in WWE NXT at Stand…..AND DELIVER. Plus, where is Taya Valkyrie? And updates on the the AAA Lucha Libre World Cup! All that and more on this week's Lucha Central Weekly!
About Lucha Central Weekly
Your one-podcast stop for all of the week's top stories from around the world of lucha libre and lucha libre around the world. Join hosts Miranda Morales, Brendan Barr, and Dusty Murphy along with special guests as they cover Lucha Libre AAA, CMLL, top Mexico indies as well as lucha related matches in WWE, Impact Wrestling, All Elite Wrestling, Ring of Honor and beyond. Whether you are trying to dive deeper into the world of masked mayhem or you've been following for decades, you are going to find things here you won't find on any other airwaves!
About the Chairshot Radio Network
Launched in 2017, the Chairshot Radio Network presents you with the best in sports, entertainment, and sports entertainment. Wrestling and wrestling crossover podcasts + the most interesting content + the most engaging hosts = the most entertaining podcasts you'll find!
Featuring shows such as Bandwagon Nerds (entertainment & popular culture), The DWI Podcast (Drunk Wrestling Intellect), The Greg DeMarco Show (wrestling), The #Miranda Show (wrestling and entertainment), Chairshot Radio Hockey Talk, Patrick O'Dowd's Chairshot Radio 5×5 (pop culture), PC Tunney's Chairshot Bets (Sports), Down The Wire (Sports), Lucha Central Weekly (wrestling & lucha libre), Talk The Keki (Anime), The Mindless Wrestling Podcast, and more!
The Chairshot: Always Use Your Head
---
The Chairshot Radio Network


Your home for the hardest hitting podcasts and radio shows!
Listen on your favorite platform!
iTunes  |  iHeart Radio  |  Google Play  |  Spotify
Listen, like, subscribe, and share!
---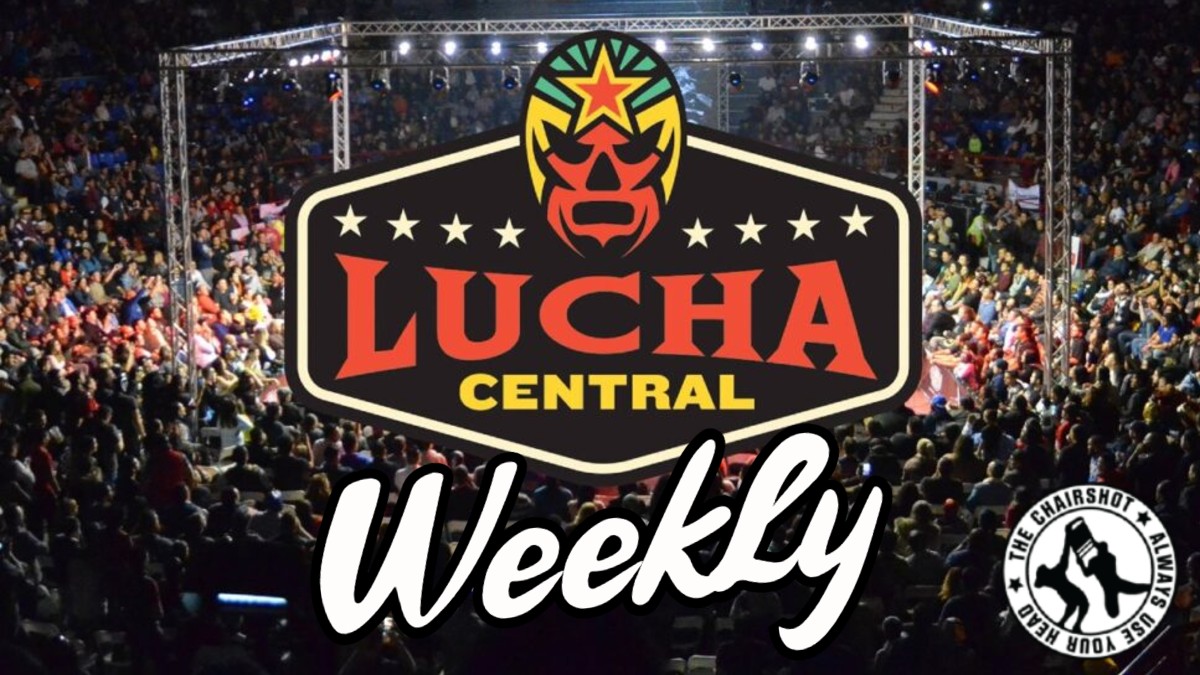 Mitchell's WWE NXT Results & Report! (3/28/23)
Next stop: Hollywood!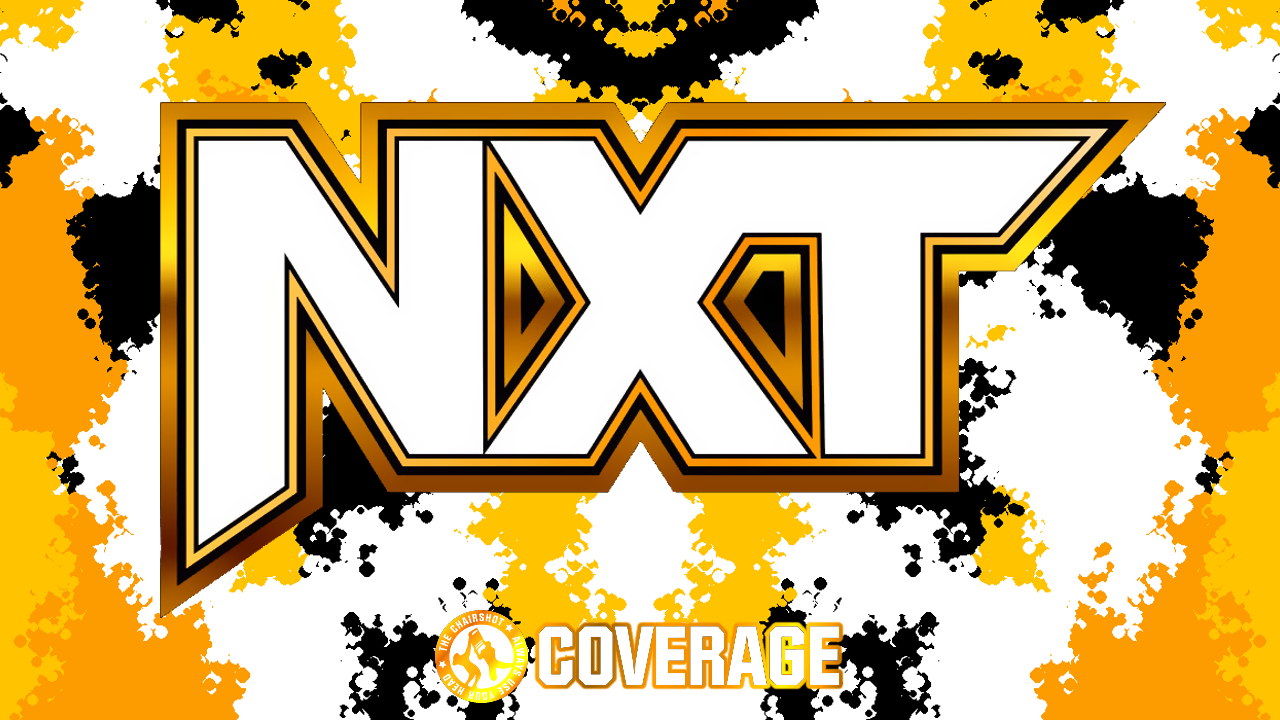 It's the last chance to get those golden tickets!
With one last spot in the NXT Women's Championship ladder match, and one last spot in the North American Championship Fatal 5, who gets to Stand & Deliver?
OFFICIAL RESULTS
NXT North American Championship Qualifier Battle Royal: Axiom wins and joins the Fatal 5 Way title match at Stand & Deliver.
Tyler Bate w/ Chase U VS Von Wagner w/ Robert Stone; Bate wins.
Valentina Feroz VS Elektra Lopez; Lopez wins.
Eddy Thorpe VS Myles Borne; Thorpe wins.
NXT Women's Championship Last Chance Qualifier: Indi Hartwell VS Sol Ruca VS Ivy Nile; Indi wins and joins the NXT Women's Championship Ladder Match at Stand & Deliver.
Hank Walker VS Drew Gulak w/ Charlie Dempsey; Gulak wins.
NXT Tag Team Championship Qualifier: Josh Briggs & Brooks Jensen VS Tony D'Angelo & Channing Lorenzo; Tony & Stacks win and deny Briggs & Jensen a spot at Stand & Deliver.
PLAY BY PLAY
NXT North American Championship Qualifier Battle Royal!
Everyone wants that fifth and final spot in Wes Lee's star-studded title match, and Wes himself is watching from commentary. SCRYPTS attacks Axiom before the bell! Things are already off to a chaotic start! Dabba-Kato clotheslines Quincy Elliot up and out to ELIMINATE him! Quincy rushes back up but the refs stop him from getting after Kato! Damon Kemp brawls with Edris Enofe, Oro Mensah goes after Kato, Xyon Quinn has Dante Chen, Drew Gulak & Charlie Dempsey of course work together as they go after Nathan Frazer, and Dijak has Odyssey Jones in a corner. Big Body Javi throws hands on Malik Blade while Jinder storms up on Dempsey.
Kato shoves Oro away, CLUBS him, then CLUBS him again. Dempsey & Gulak lift Jinder but he fights free. Odyssey ROCKS Kato! Fans fire up as Jinder puts Dempsey on the apron but Dempsey slips back in. Dante fights off Kemp and a few others, but Kemp kicks him low. Kemp hangs Dante out to dry and Dante ends up on the apron. Dante fights off Kemp but Dijak BOOTS and ELIMINATES Dante! But then Kemp scoops Dijak! Dijak fights Kemp off, but Kemp hits him back. Quinn puts ? up top, Odyssey BLASTS Quinn but Quinn is knocked into ?! They ELIMINATE ? together!
Kemp suplexes Frazer, Frazer slips free and Apollo CLUBS Kemp! Apollo whips Kemp at the ropes and Frazer holds the ropes down! Kemp lands on the apron but a PELE hits! Kemp wobbles, Frazer SUPERKICKS! Kemp falls, Frazer ELIMINATES him! Dijak ELBOWS Enofe, ELBOWS Blade, and repeat! But Malik BOOTS back! Malik runs in, tilt-o-whirls, but into a fireman's carry! Dijak pops Malik up but Malik wheelbarrows and throws Dijak into Enofe's KNEE! And then Malik DROPKICKS! Malik & Enofe TOSS Dijak! Dijak holds on, but Odyssey RAMS Dijak and ELIMINATES him! Dijak is furious, and he goes back after Odyssey!
Dijak trips Odyssey, drags him out, then SUPERKICKS! And ROLLING ELBOWS! And RAMS him into steel steps! Fans boo and the refs reprimand, but Dijak puts Odyssey back into the ring for the sharks. Jinder drags Odyssey up to toss him back out, Jinder ELIMINATES Odyssey! Fans boo but then Enofe KNEES Jinder and Malik DROPKICKS him! Jinder flops over the top, but he HOTSHOTS Malik, and drags Enofe out to join him! Malik runs back in but Jinder ROCKS him! Jinder suplexes, Malik lands on the apron. Jinder fights 2v1, Malik & Enof pinball Jinder! But then Apollo and Scrypts DOUBLE DROPKICK! They ELIMINATE Malik & Enofe!
Axiom whips Scrypts at Jinder, Scrypts FLIES up and over Jinder, but then he lands out on the ramp! Axiom ELIMINATES Scrypts! Jinder grins that it wasn't him. Apollo ROCKS Dempsey, lifts Javi, and TOSSES Javi out onto everyone else to ELIMINATE him! Fans fire up but Javi is furious as NXT goes picture in picture.
Kato goes after Apollo! Kato HEADBUTTS Apollo, pushes past Oro and Dempsey to fire off on Apollo in the corner. Dempsey whips, Oro reverses but then Dempsey dodges! Jinder CLUBS Quinn, Gulak helps Dempsey with Oro. Apollo and Kato fight, Hank fires off on Quinn. Hank scoops Quinn out to the apron but Quinn holds on. Hank throws haymakers, but Quinn pokes him in the eye! Oro springboards to MULE KICK Quinn down! Oro ELIMINATES Quinn! Jinder rushes up to kick and CLUB Oro! Axiom scoops Hank with ehlp from Apollo but Hank fights them off.
Dempsey and Gulak mug Frazer, Jinder ROCKS Oro. Jinder CLUBS Oro, whips him to a corner, but Oro goes up, only for Jinder to TOSS him out and ELIMINATE him! The Modern Day Maharaja grins then stomps Frazer. Apollo stomps Dempsey, Jinder stomps Axiom, Gulak stomps Frazer. Kato storms up but Gulak CHOPS him! Gulak digs his boot on Frazer's head, but Kato goes after him! Jinder stomps Axiom at the ropes then digs his knee in. Dempsey OVERHEAD Suplexes Hank! Dempsey drags Hank up but Hank throws hands! Gulak & Dempsey stomp mudholes into Hank! Apollo stomps Kato in a corner then throws hands.
Jinder DECKS Axiom, then goes up the corner to STOMP him down! Gulak & Dempsey throw Hank at the ropes, but Hank holds on! Dempsey has an ANKLE LOCK on a leg to force him over! Hank still clings to ropes, even as boots are dug into his legs and stomach. Hank manages to kick Dempsey away, and NXT returns to single picture. Apollo CLUBS and ROCKS Jinder, Hank hoists Gulak up and over! Fans fire up as Hank has a SLEEPER on Gulak! Dempsey throat chops Kato, then gets Hank's legs! ANKLE LOCK and a DUMP, Dempsey ELIMINATES Hank and Gulak! Gulak an d Hank don't care, they brawl tot he back!
Fans fire up, and we're down to six! Axiom and Jinder brawl, Apollo runs but Kato tilt-o-whirls him. Apollo sips free and BOOTS Kato to ropes! Kato comes back to scoop Apollo and TOSS him! Kato ELIMINATES Apollo! Jinder stomps Axiom down, Dempsey ROCKS Kato! Jinder swings on Frazer, Frazer dodges and springboards to CROSSBODY! Axiom GAMANGIRIS Jinder to ropes! Frazer SUPERKICKS Jinder up and over! Jinder holds on, Frazer gives Axiom a boost, RAILGUN DROPKICK sends Jinder down! Frazer & Axiom ELIMINATE Jinder!! The final four are Kato, Dempsey, Axiom & Frazer!
And speaking of, Kato CLUBS Dempsey down, but Axiom uses Dempsey as a step to GAMANGIRI Kato! Frazer uses Dempsey as a step to CALF KICK! They all dump Kato up and out to ELIMINATE him!! Kato is furious but fans sing, "NANA NA NA, HEY HEY HEY, GOOD-BYE~!" Frazer, Axiom and Dempsey circle. Axiom kicks Dempsey, then ducks the back hand, Dempsey hits Frazer! Axiom SOBATS Dempsey, whips him to ropes, but Dempsey reverses. Axiom wheelbarrows, but Dempsey stops the tuck to WHEELBARROW GERMAN SUPLEX! Fans fire up as Frazer springboard SHOTGUN DROPKICKS!!
All three men are down, fans are thunderous, Axiom clotheslines Dempsey up and over! Dempsey lands on the apron, he ROCKS Axiom but Axiom ROCKS Dempsey! They go back and forth, Axiom fires off shots, but DOUBLE HAYMAKERS take both men down! Fans are thunderous , Axiom BOOTS Dempsey off the apron and ELIMINATES him! And that leaves the old friendly rivals, Axiom and Frazer! The fans are giving a standing ovation as we see these two stare down. Frazer and Axiom shake hands, then they start dodging kicks! Frazer runs, QUEBRADA, but Axiom snapmares free of the dragon sleeper!
Axiom rushes in but Frazer sends him to ropes! Frazer lifts but Axiom shoves him away. Axiom blocks a superkick but not the DRAGON WHIP! Frazer fires up, he whips Axiom, but Axiom springboards to arm-drag and kip up, ROUNDHOUSE!! Axiom whips, Frazer springboards to QUEBRADA REVERSE DDT!! Both men are down and fans are thunderous! "This is Awesome!" as Frazer stands Axiom up. Frazer throws a haymaker, Axiom gives it back! They go back and forth, faster and faster, but Frazer gets the edge. Axiom blocks the kick, spins and DECKS Frazer! PENALTY KICK! Axiom aims from the corner!
Frazer stands, GOLDEN- SUPERKICK!!! Frazer hit first but he's also down! Fans hope they "Fight Forever!" but this has to end somehow! Frazer CHOPS Axiom in a corner, hoists him up top, and DOUBLE CHOPS! Axiom wobbles, Frazer runs back in, but into a SLEEPER! Frazer pries free to ELBOW BREAKER! And then he springs up top, for a SUPERPPLEX! Roll through to the GOURD- NO, Axiom slips free! Axiom waistlocks but Frazer bucks the O'Conner! Axiom kips up, into a SUPERKICK!! Frazer drags Axiom up, whips, but Axiom reverses to send Frazer up and out! Frazer holds on, skins the cat, but into a SUPERKICK!!
Both men are down again, but Axiom hurries to his feet! Axiom TOSSES Frazer and WINS!!!
Winner: Axiom (advances to Stand & Deliver)
Fans are electric for this instant classic of a battle royal! Wes Lee joins Axiom in the ring to congratulate him, and Dragon Lee appears so he can do the same. Even Ilja Dragunov walks out to the ring, and JD McDonagh comes in from the crowd side. All five men are ready to battle, will these five stars get five stars?
Pretty Deadly speak.
Kit Wilson & Elton Prince, in suits 'n' ties and wide brimmed hats, want us to sit back, relax, and get ourselves some delicious snacks, because this will be a one of a kind Stand & Deliver Pretty Deadly Preview Show. We just saw a wonderful performance from Axiom in that Battle Royale, earning the fifth and final spot in the North American Championship match. And what a gaggle of vicious competitors he's joining. "The Mad Dragon," Ilja Dragunov! "The Devilish Gentleman," JD McDonagh! "The Audacious Champion," Wes Lee! And finally, "The Masked Mystery from Mexico," Dragon Lee.
"A match born from carnage comes full circle with an encounter that is likely to be as unpredictable as the events of its creation." But Kit has a question. How does Wes possibly retain? Elton doesn't think Wes will. His money is on the man as smart as them, JD McDonagh. So if Elton is going with intelligence, Kit is betting on Dragon Lee. We don't know a thing about him, and that makes him dangerous. "Kitty" loves danger, doesn't he? Yes! And they love YOU!, fans! They'll be back with more hot takes throughout the evening as we're on the Road to Stand…! And Deliver!
Chase U talks backstage.
Thea Hail says Tyler Bate's fired up! Andre Chase asks if Tyler's fired up and Tyler says he's fired up! Can he feel it? He feels it! Chase says Bate did great in the Great Debate, and they're just four days away from Stand & Deliver, where the of Chase University hangs in the balance! But tonight, the Big Strong Boi takes on big bad Von Wagner, who has talked trash on Chase U and Chase U has yet to beat. But Bate will beat Von, and they're gonna ride that lightning bolt all the way to Stand & Deliver! Bate says with mass and speed on his side, momentum will be theirs! Bate will harness that momentum, he'll bring home a win for the university!
Chase likes the way Bate's brain works. Duke, you coming? He wouldn't miss this for the world. Though he doesn't look anywhere near as pumped as the rest. The team heads out, will the Big Strong Boi give Von a #TeachableMoment?
Briggs & Jensen talk backstage.
Brooks Jensen feels pretty good, because Kiana James responded to him after three voicemails instead of five this time. Kiana says they're on their way, but what does Briggs thinks she wants to talk about? He isn't sure, but whatever it is, they'll get through it. The sun always comes up tomorrow. Um, okay. The ladies arrive and Jensen asks if everything is okay. Her message seemed a bit off. Kiana hesitates but Fallon tells her to tell Jensen. "These past few months, I've really gotten to know you guys. Especially you, Brooks. And what you guys have is special. I don't know how to say this, I feel horrible."
Jensen says it's okay, she can get it out. Kiana feels horrible… That Briggs & Jensen aren't part of Stand & Deliver! So she pulled some strings, and she has a match tonight. And if they win, that Triple Threat Tag Team title match becomes a FATAL 4! Fallon says, "What?" Briggs says, "WHAT?!" Jensen can't believe it! Well hey, Kiana & Fallon are tag team champions, the boys should be tag champs with them! Fallon can't stand- Surprises! Briggs knows that, but he loves 'em! Kiana just knocked this one out of the park! They could go to Stand & Deliver! Jensen cannot believe Kiana! Fallon can't, either. Briggs says yes, because it's unbelievable!
Jensen says first they'll win tonight, then go to Stand & Deliver and become the NEW NXT Tag Team Champions! Group hug! Fallon is not happy that Kiana backed out of the truth. But will her keeping that buried only come back to haunt her?
Tyler Bate w/ Chase U VS Von Wagner w/ Robert Stone!
The Big Strong Boi stepped up when Chase U needed him and won big in that Great Debate. But will he win even bigger against vicious Von? Or will Bate fail to stand and deliver before Saturday?
The bell rings and Bate circles with Von. Fans rally behind the Big Strong Boi and Bate headlocks. Von powers up, Bate holds on, but Von powers out. They RAM shoulders, but Bate DROPKICKS! Von comes back to BOOT Bate down! Fans boo while Bate sits up in a daze. Von pushes Bate down to drop an elbow! Von then stalks Bate, drags him up, and choke grips to trophy lift! Von DROPS Bate, and then soaks up the heat. Von waits on Bate to sit up, and he KICKS him in the side! Fans boo, Thea & Chase coach up Bate, but Von clamps on a neck wrench. Fans rally, Bate endures, and Bate fights up to his feet.
Bate pries free, throws a HEADBUTT into the ribs, then fires off body shots! Von shoves, Bate rebounds to sunset flip! Von stays up, but Bate avoids the elbow drop! Bate runs, but into a LARIAT! Von covers, TWO! Von snarls but the fans rally for Bate. Von puts Bate in a corner, clotheslines, and then throws back elbows. Fans obo but Von whips Bate out to throw him back into the corner. And then a BIG clothesline in the corner! Von mocks Bate, fans taunt Von. Von whips Bate corner to corner, runs in, but only gets buckles! Bate goes to another corner. Von runs in but into a BOOT! Bate runs to UPPERCUT! And UPPERCUT! And UPPERCUT!
Bate fires off shots, keeping Von in a corner! Von choke grips back and TOSSES Bate! Bate boots, Von blocks but Bate KNEES back! Bate goes up to leap, FLYING UPPERCUT! Von rebounds but so does Bate, LARIAT! Von drops to a knee, Bop up, BANG!! Bate keeps moving, but Stone swipes at Bate! Fans boo but Bate goes out after Stone! Stone panics as Bate puts him in the ring! Theta THESZ PRESSES Stone!! Fans fire up and Bate cheers Thea on! Thea kicks Stone all the way out of the ring, but Von SUCKER PUNCHES Bate! Von whips Bate but Duke holds ropes down, and Bate FLIES out onto Stone!!
Fans fire up, Bate is fired up, he high-fives Duke but Duke doesn't seem to care. Bate gets in the ring, dodges a boot and rebounds, LARIAT! Bate hurries up the corner, to SKY TWISTER! Cover, Bate wins!
Winner: Tyler Bate, by pinfall
Chase U is on a roll! Will all this help them hold onto the school? Wait, The Schism speaks! "Attention students of Chase University!" Joe Gacy stands at a podium with Jagger Reed, Ava Raine & Rip Fowler by his side. "As of this Saturday, The Schism will be in control." Reed says, "The curriculum is changing. Time to open your minds to a different way of looking at the world through a different lens. Under the Schism's tree." The students wear yellow masks and Ava hands out a quiz. "Deprogramming starts now." Rip says they don't need to worry. There will be a place for delinquents in the Chase U Memorial Detention Hall.
Ava says at Stand & Deliver, "the world of Chase U will fall when The Schism takes over." Gacy says, "When the bell rings, a new class begins." Will The Schism graduate from a cult into a college?
Roxanne Perez is here!
She's backstage and asks if Shawn Michaels is at gorilla. No, he moved to his office. Okay, she'll go there. Thanks! The former(?) NXT Women's Champion is here, but why? What business will she have with the boss?
NXT returns and Roxie knocks on HBK's door. He welcomes her in and asks how she's feeling. Does he have a minute to talk? Sure. What is it? Well, as of this afternoon, the doctors cleared her to return to action! Oh. That's great to hear. Yeah! So they told her that basically, after all the tests, it was a mix of physical exhaustion and stress. It was all through the roof that night, but the only thing on her mind is her title and Stand & Deliver. Well, HBK wants to be the first to say that it is a relief to hear Roxie is better. And more importantly, that the doctors found out why she fainted like that.
But the problem is, Stand & Deliver… He isn't sure. Her health is the priority right now. And he doesn't think defending the title in a Ladder Match is the best thing for her right now. They can crown a new champion at Stand & Deliver, get a few matches under Roxie's belt, and then right after Stand & Deliver, Roxie is the first to get a title match. Oh… Roxie won't lie, being NXT Women's Champion has been unlike anything she's ever experienced. Saying you want to be champion and being champion day in and day out are completely different. But Roxie does struggle with anxiety.
This year has been incredible, but when you accomplish your dreams so fast, you wonder, 'What do I do now? Is it all downhill from here? Did I peak at 21?" And then that anxiety goes insane! See, that right there! HBK knows Roxie's all better physically, but mentally, emotionally, she's just unsure. Roxie, you're 21 years old! You've got a long, wonderful career in front of you. There will be other Stand & Deliver events. Will there? She can't think like that! Did HBK think like that? WrestleMania was the most important night of the year for him, and she knows that he never had the mindset of, "Well, there's always next year."
HBK took it as "There's here and now," and he stole the show every time! That's what Roxie wants to do! Roxie's anxiety is crippling, but she can't run away from it. She has to confront it, and that means facing it head-on. The only way she wins that battle is by climbing the ladder, winning back her title, the title she never lost. So please! Let her do this! Let her do this for her and for everyone who struggles with what she struggles with! To show them that they don't have to be a prisoner of anxiety! Please, HBK! HBK says fine, but she has to get tests, meet with doctors, and follow-ups! Okay, yes! Thank you!
HBK says Roxie deserves the right to defend her title at Stand & Deliver. She's in the match. Thank you so much, HBK! She'll get all that for him! Okay, but now he's gonna have a nervous breakdown. "Roxanne, you can beat this. Good luck." Roxie thanks him again, then heads out. Will the Prodigy be able to overcome her biggest challenge mentally to then overcome the biggest challenge physically?
Valentina Feroz VS Elektra Lopez!
The Brazilian sparkplug has been doing things fair and square, even as La Madrina told her it was pointless. But Feroz made sure Lopez couldn't cheat and that cost her against Sol Ruca. Will Feroz show Lopez she can win the  right way? Or is it true that nice people finish last?
The bell rings and the two rush each other. Lopez knees low, fires off forearms and a HEADBUTT! Lopez whips Feroz to a corner and ELBOWS her! Lopez then shouts at Feroz for messing with her. Feroz blocks the buckle bump, and she fires back with forearms! Lopez staggers, blocks a kick and CLUBS the leg to then sweep the other leg! Lopez gets the leg to SMASH the knee into the mat! Fans rally for Feroz but Lopez puts on a standing toehold. Feroz endures, kicks with her free leg, but Lopez drops an elbow on the bad leg! Feroz hooks with the good leg but Lopez fights that off to pull on the bad leg.
Fans rally, Feroz fights, and she rolls with Lopez. Lopez shifts to drop another elbow, but Feroz dodges! Feroz dropkicks Lopez down, covers, ONE! Feroz goes to a corner, Lopez runs in but Feroz dodges. Feroz arm-drags Lopez, drags her up to arm-drag again, and then whips to run and SPEAR! Fans fire up, Feroz covers, TWO! Lopez is hanging tough but Feroz fires up. Fans rally, Feroz aims from a corner and goes up. Feroz leaps, into Lopez's arms! Lopez swings Feroz around into the ELEKTRIC SHOCK!! Cover, Lopez wins!
Winner: Elektra Lopez, by pinfall
Lopez wins, but the irony? She won fair and square! Did Feroz win the moral battle? Or does only the physical battle matter?
Eddy Thorpe speaks.
"Music is celebration. When I make music, I can feel the spirit of my people behind me. It is my honor to lead the way. Like an alpha wolf, I will conquer this territory and everything in it." Thorpe is ready to level up, his NXT debut is next!
Eddy Thorpe VS Myles Borne!
The heritage and history of the Native American people, the fire and energy of progress, the Alpha Wolf looks to be the hybrid that paths the way to the future! Will Thorpe be the future of NXT?
The bell rings and Thorpe ties up with Borne. They are in a deadlock, Borne wrenches an arm but the fans rally behind Thorpe. Thorpe rolls, wrenches and wristlocks. Borne rolls, slips through and arm-drags to an armlock. Thorpe fights up, Borne headlocks, but Thorpe powers out, only for Borne to run him over. Things speed up., Thorpe hurdles then CROSSBODIES! Fans fire up, but Borne DROPKICKS Thorpe! Borne brings Thorpe up, but Thorpe CHOPS back! Thorpe CLUBS Borne, but Borne trips Thorpe. Thorpe boots Borne away but Borne throws hands! Borne UPPERCUTS, whips, and ELBOWS Thorpe down!
Borne drags Thorpe back up, ROCKS him with a haymaker, then has him on ropes. Thorpe hits back, Borne ROCKS and whips, but Thorpe reverses. Borne blocks a hip toss, body shots, and clinches for a BELLY2BELLY! Cover, TWO! Borne keeps cool and he clamps onto Thorpe with a chinlock. Fans rally and Thorpe fights up. Thorpe pries free, but Borne kicks low. Thorpe blocks to DRAGON SCREW! And then he CLOBBERS Borne with forearm after forearm! SOBAT! PELE! Borne staggers and fans fire up! Thorpe runs in to BOOT Borne! And then HIP TOSS! Borne flounders, Thorpe sets up, BIG elbow drop! Cover, TWO!
Fans rally, Thorpe brings Borne up but Borne wrenches out. Borne waistlocks, Thorpe elbows free but Borne kicks low. Borne swings, into a SAIDO! Fans fire up as Thorpe tries again, TWIST 'N' SHOUT! Cover, Thorpe wins!
Winner: Eddy Thorpe, by pinfall
Borne gave him a good, hard fight, but it wasn't enough to stop the Alpha Wolf. Thorpe says he's coming for everything, will he get everything he wants in NXT?
Pretty Deadly checks back in.
Kit says what a night of headlines! Elton agrees. An impressive debut win for Thorpe. But it isn't all smiles, as they're here on the Grayson Waller Effect set. Waller VS Gargano is far more than personal. They say never mess with a man's family, and that front yard brawl sure gave a new meaning to the term "viral moment." Gargano has now vowed to do everything in his power to get revenge on Waller, and he wants this as an unsanctioned match. Will Waller sign the agreement? Would either Kit or Elton do it? Would you sign the contract, knowing what is coming for you? This could be a match so brutal, it'll take YEARS off your career!
Kit says he would! Only to defend Elton's honor. Oh, Kit is so selfless and brave. That is his middle name: Kit Bravery Wilson! Elton's here for it. And stay tuned for more Pretty Deadly Talk as we continue towards Stand… and Deliver!
Backstage interview with Gallus.
McKenzie is with Mark Coffey & Wolfgang, and says that while we saw the end result of everything that happened at the bar last week, what led to it? Mark says it was obvious they're not interior decorators, and Wolfgang admits, they were pretty banged up after that fight. Then at this point, it is a Triple Threat for Stand & Deliver. But then, why're they willing to defend against not just one, not just two, but up to three teams with this deal made on behalf of Briggs & Jensen? You're asking them, "Why?" They thought, "Why not?" The Creeds made a good case. Tony D & Stacks made a good case. And Gallus is all about equal opportunity.
If Briggs & Jensen do win tonight, then the more the merrier! Four, six, eight guys, it doesn't matter. Well, Wolfie does love a good fight. How confident is Gallus that they'll walk out of Stand & Deliver still NXT Tag Team Champions? Wolfgang admits that Markus likes to wind Wolfgang up, likes to get under his skin. But they're the champs, heading into the biggest show of the year, against a collection of guys all ready to fight. They don't need that much riling up. The odds don't matter, at Stand & Deliver, the Creeds, The Don & Stacks, and should Briggs & Jensen make it there, they'll all find out the hard way that it is #GallusBoysOnTop!
NXT Women's Championship Last Chance Qualifier: Indi Hartwell VS Sol Ruca VS Ivy Nile!
Tiffany Stratton, Zoey Stark and Lyra Valkyria won their way in, and now that Roxie is physically cleared to compete, so is she! Who will win the final spot to make the Ladder Match a Furious 6 Way for the gold?
NXT returns as Ivy makes her entrance, followed by Indi. The bell rings and Indi kicks Ivy! Sol spins Indi around but Indi kicks, CLUBS and backhands her! Ivy rolls Indi up, TWO and Ivy jumps at Sol! Sol catches Ivy, pops her up but Ivy slips free to shove Sol into Indi! Down goes Indi, Ivy rolls Sol! TWO, and Sol scoops and SLAMS Ivy! Sol grabs at Ivy but Ivy kangaroo kicks her away, and Indi rolls Sol up! TWO, and Indi rushes in, but Sol dumps her out! Ivy KICKS Sol, KICKS her again, but Sol dodges the superwoman punch to DROPKICK Ivy out! Fans fire up and Sol goes up a corner! ARIHARA MOONSAULT! Direct hit on Ivy & Indi!
Fans fire up with the Sol Surfer, and she puts Indi back in. Sol hurries to cover, TWO! Fans sing for Sol while Indi flounders to ropes. Sol brings her up, whips her to ropes, but Indi reverses and hip tosses. Sol handsprings through to a FACEBUSTER! But Ivy leaps in to FLYING RANA! Ivy fires up, fans are with her and she ROCKS Indi! Ivy rolls and CALF KICKS Sol! Cover, TWO! ARMBAR!! Sol clasps hands, and Indi drops a BIG ELBOW on Ivy! Cover, TWO! Indi drags Ivy up, puts her through ropes and UPPERCUTS! And BOOTS! Ivy flops down, Indi covers, Sol breaks it! Fans duel, Sol drags Indi up to whip, but Indi reverses to put Sol through ropes!
Indi UPPERCUTS, but Sol dodges the boot to HOTSHOT! Indi is down, Sol springboards and SPLASHES! Cover, Ivy breaks it! All three women are down and fans rally back up. They all rise up slowly, Sol swings but Ivy tilt-o-whirls to sunset flip! ONE, but Ivy KNEES Sol down! Cover, TWO! Things speed up, Sol blocks a Rana, Ivy slips free of the bomb, but Sol SUPERKICKS! Sol handspring SPLASHES Ivy! Sol runs corner to corner to handspring, but Indi dodges! Sol bumps off buckles, into Indi's IMPRESSIVE SPINEBUSTER! Cover, TWO!! Sol survives, and Ivy BUZZSAWS Indi! Ivy whips but Indi reverses!
Ivy tilt-o-whirls, into the DIAMOND DRAGON!! Indi endures, fades, but Sol runs in, SOL SNATCHER!! But Indi BOOTS Sol away! BLINDSIDER LARAIT!! Cover, INDI WINS!!
Winner: Indi Hartwell, by pinfall (advances to Stand & Deliver)
#IndiWrestling is going to Hollywood! Will Indi finally have the top title? But speaking of, here's Zoey Stark! And Lyra Valkyria! And Gigi Dolin! And of course, Tiffany Stratton! But also, Roxanne Perez! Roxie holds up the belt now, but who will bring it down from the sky in Hollywood?
Pretty Deadly checks in again.
They climb up a step ladder for this segment, and says Indi makes good on the Last Chance match. The field is now set. Six women put their bodies on the line in a match to crown a "new" women's champion. Well, Roxie the plucky prodigy is back. And since she never lost the title, this becomes a title defense now. Who does Elton see coming away with the gold? Oh, so glad Kit asked. Because Elton recently had an epiphany. Los Angeles, the city of stars, Hollywood, and there's only one woman suited for the City of Angels! #BuffBarbie herself! The most glamorous superstar in NXT, Tiffany Stratton! Yes girl!
Kit says this could be a show-stealer! If the fans wanna find out, join us on Saturday for Stand… And Deliver!
Grayson Waller speaks.
Via a Twitter video, captioned "Will I or won't I?" Waller calls out "Johnny Cosplay." He's so close to finally getting what he wanted: him and Waller in an Unsanctioned match. In fact, Waller's on his way inside right now. Waller had security do one last sweep of the perimeter, and because he knows Gargano's "a sneaky little hobbit," they'll also be all around ringside. But Waller hopes Gargano tunes in. "Because you never know what I'm gonna say." The 21st Century Success Story is trolling until the very end. Will he sign on the dotted line so that he and Gargano can go to the extreme?
NXT presents Prime Target: Bron Breakker VS Carmelo Hayes.
The NXT Champion says, "This match is like destiny. The youngest main event in WrestleMania Weekend history. Carmelo and I, we came in in the same class, these two alpha males that are just undeniable." The challenger asks Bron, "Do you know what it takes to be a king? I don't think you do. Heavy lies the head that wears the crown." Melo is the 2021 Breakout Star, a winner of NXT WarGames (alongside Bron), the combined longest reigning NXT North American Champion, the one who unified the North American and Cruiserweight titles, and "HIM."
Melo says this has been a whole different training camp to get ready for this match. He isn't just doing his high-flying, his mat wrestling, he is covering every aspect. He hits the ropes harder, he takes less steps, he makes less mistakes. He worked out for four hours, partied for three, but skipped the afterparty. Trick Williams couldn't believe it, but Melo has to put in the work to take on Bron Breakker. Trick and the others understood, and Melo let them go on. Melo didn't need to go, he'll celebrate when this is finished, when he has won, and he is at the top of the mountain. The job is not done, it is far from it.
Training montage as Melo pushes himself. But Bron chuckles. It's funny because he's been doing that and not going to parties since the first day. He works with weights two and a half hours a day. He runs the ropes another two and a half hours a day. Because that is what it takes to be champion, to be "The Guy." Bron knows people think matches are won and loss in the ring or in the weight room. But Bron is of the opinion that they're won and loss in the film room. There is nothing better than to watch film. Melo is fast, he will try to get in Bron's head, gas him out, and get Bron playing Melo's game.
You can take Bron to the deep water, but he's been there so many times, it has become his home. Bron has carried NXT on his back for almost two years now. The NXT title is everything to him, this brand is everything to him. He respect everyone who has come before, but there is a difference. He is the most dominant of all time. This has been the path since Vengeance Day, and now, in LA, Melo vows to take that weight off Bron's shoulders when he knocks Bron's head off and takes the title. Melo is Him, and the kingdom of NXT is his, and he wants his effing crown!
Bron says that this one is a bit more special, it means a bit more to him. Fans are torn, but Melo says Bron doesn't understands. Bron doesn't want this like Melo wants this! Bron doesn't wanna go as far as Melo is willing to go! But Bron says when he gets going with that 4.3 speed, hits those Steiner-lines, Melo won't know where he is. Melo says at Stand & Deliver, he takes everything from Bron because everything is his! Melo is HIM! Bron has promised and continues to promise he will make it through as champion, but who will have the Hollywood ending to their story?
Isla Dawn & Alba Fyre speak.
The Firekeeper says, "When the sun goes down at Stand & Deliver, a darkness will rise over NXT." The Wicked Witch says, "The eternal horror of gullible fools will not be contained." The fate of Kiana James and Fallon Henley has already been sealed. Two spirits in turmoil do not deserve to be tag team champions. Fyre and Isla bond together to connect their past and forge their destiny. This Saturday, they burn their opposition tot he ground. And from the ashes, their message will spread far and wide. "It is always darkest before the Dawn, and where there's smoke, there's Fyre." Will nothing stop this devious duo from ascending to the throne?
Hank Walker VS Drew Gulak w/ Charlie Dempsey!
The blue collar working man was already in the 20 Man Battle Royal, but so was the Philly Stretcher. Their fight that literally spilled out of the ring now returns to it, will the student avenge himself against his arrogant teacher? Or will Gulak show Hank he still doesn't belong?
NXT returns as Gulak makes his entrance, the Son of the Gentleman Villain by his side. The bell rings and Hank rushes in! Gulak dodges, headlocks, but Hank slips out to hammerlock. Gulak throws back elbows then haymakers. Hank blocks to fire off haymakers in return! Hank whips, and he CLOBBERS Gulak! And CLOBBERS him again! Fans rally and Hank back drops Gulak! Gulak staggers up, but Hank hits a MONKEY FLIP, into an ARMBAR! Gulak flails, grapevines a leg and drags Hank into a camel clutch! But Hank slips out to put Gulak in the camel clutch! Gulak powers his way back and gets a leg, STRETCH MUFFLER!
But Hank trips Gulak to put on the STRETCH MUFFLER! And he lifts Gulak off the mat with it! Fans fire up, but Gulak kicks free. Gulak trips Hank, has the heel hook, and he turns Hank over for a HALF CRAB! Hank endures, powers Gulak down and gets the HALF CRAB for himself! Gulak endures, crawls forward, and he has the ROPEBREAK! Hank lets go quickly, Gulak goes to the apron but Hank drags him up. But Gulak HOTSHOTS Hank away! Gulak slides in for a NECKBREAKER! Then a knee drop! And another! And another! Gulak snarls but fans boo. Gulak drags Hank up and whips him to a corner.
Gulak runs in to clothesline! Gulak shoves Hank out to then BLINDSIDE LARIAT! Fans boo but Gulak tells Hank he doesn't belong. Gulak goes up the corner, and FLYING LARIATS! Cover, TWO! But Gulak has the arm to drag Hank into a CROSSFACE! Hank endures, fans rally, and Hank moves around, only for Gulak to shift to a chinlock. Hank endures, fans rally more and Hank fights up! Hank pries free, but Gulak pulls hair! The ref reprimands but Hank pries Gulak's hands away. Hank fires off big hands from all sides! Hank whips to THESZ PRESS! And fast hands! Hank fires up and fans are with him!
Hank has Gulak in a corner, whips him corner to corner then SPLASHES! And then whip and SPLASH the other way! Gulak flounders, Hank ripcords him for a FLAPJACK! And down come the straps! Hank roars, runs, and CLOBBERS Gulak! Cover, TWO!! Gulak survives that open field tackle, but Hank is right on him! Wheelbarrow and lift, but Gulak arm-drags to the press and CROSSFACE!! Hank endures, fans rally, and he pops out the back! Hank gets the legs again, wheelbarrows, into the ARMBAR!! Hank pulls on the arm but Gulak clasps hands. Hank powers it open!! Gulak flails, fans are thunderous, but Gulak scrambles over! ROPEBREAK!!
Hank lets go in frustration while fans boo. Hank hurries after Gulak, they're in the ropes, the ref is busy with Gulak and Dempsey CLOBBERS Hank! Gulak cradles, Gulak wins!!
Winner: Drew Gulak, by pinfall
Fans boo as Gulak steals that one! Hank was about to beat Gulak at his own game, but Gulak needed the assist from his new friend! Will Hank get payback the next time they meet?
Pretty Deadly checks in again.
They're having a couple mimosas at the bar and Kit says, "Ever since we joined the division, the tag team scene has been a bustling hive of competition." Elton says that at Stand & Deliver, the NXT Tag Team Championships will be contested in a Triple Threat match. The Creed Brothers have got their mojo back, baby. #AustinPowers. Elton still can't stand them, but he has to admit, Julius & Brutus have more personality then say this bar rag. The champions, Gallus, well, are the champions. Let's move on, please. And the new team, Tony D'Angelo & "Stacks" Channing Lorenzo, show family loyalty.
Imagine if The Don & The Underboss win. Kit would love it! Or, speaking of love, Briggs & Jensen do have the opportunity to make this a Fatal 4 Way. Could you imagine if the foursome of Briggs, Jensen, Kiana & Fallon were all tag team champions together at Stand & Deliver? Aw, so magical. Such a perfect fairytale ending. But that's just the thing about fairytales: there's always a witch, or witches, right behind. Nice one. Isla & Alba are dangerous duo, and if they have their way, it'll be a sinister Stand & Deliver. The fairytale could be of heartbreak and tragedy. So see you Saturday afternoon for Stand… And Deliver!
NXT Tag Team Championship Qualifier: Josh Briggs & Brooks Jensen VS Tony D'Angelo & Channing Lorenzo!
Speaking of that Hollywood ready story, the next chapter is being written right here! Will the Country Strong good ol' boys fight their way into the title match to join their leading ladies at Stand & Deliver? Or will these underdogs fail to live the dream?
The teams sort out and Stacks starts against Jensen. They circle, tie up, and Jensen shoots to a roll-up, TWO! Jensen waistlocks but Stacks fights up. Stacks arm-drags but Jensen holds on. Stacks makes that a cover, ONE as Jensen bridges into his own cover! TWO, Stacks is free, and the two stand off. Fans applaud while Jensen says it was that close. The two reset, tie up again, and Jensen waistlocks to O'Conner Roll. TWO, Jensen rebounds off ropes, things speed up, and Jensen hip tosses Stacks! Stacks kangaroo kicks, then he scoops and SLAMS Jensen! But Jensen kangaroo kicks back!
Stacks runs in, into a headlock takeover! Stacks tries to headscissor but Jensen fights that to a cover, TWO! Stacks headscissors after all but Jensen kips free. Jensen runs, hurdles, tags Briggs and FACEBUSTERS! Briggs runs in to CLOBBER Stacks! Fans fire up as Briggs scoops, but Tony drags Stacks down! Tony tags in and fans rally as he circles with Briggs. They tie up, Tony waistlocks and SLAMS Briggs. Tony talks trash, grinds his forearm into Briggs' head, but Briggs fights up. Tony SLAMS Briggs back down, facelocks, but Briggs fights his way up again. Briggs pries the hold open, but Tony shoves him away, only for Briggs to run him over!
Things speed up, Tony drops but Briggs stops short of the back drop to CLUB Tony on the back! Stacks distracts Briggs, and Briggs turns around into a haymaker! Tony tags Stacks, they double whip, body shot and knee lift to an UPPERCUT! Stacks covers, ONE! The ladies are watching backstage, and Fallon still can't believe Kiana lied to Jensen. Oh, yes, Kiana is so horrible to have gotten Jensen & Briggs a chance at the tag titles. When this is over, Fallon is telling Jensen! No, Fallon, wait! Let's talk! Fallon hurries off, Kiana hurries after, and we watch the ring again as Stacks has Briggs down in a chinlock.
Briggs endures, fights up, and fans rally. Stacks thrashes Briggs around but Briggs still fights up. Briggs powers out, Tony tags in. Jensen tags in, Briggs CLOBBERS Tony and Jensen CLOBBERS Stacks! Tony & Stacks end up on the ropes, Briggs & Jensen fire up and they slide, to DOUBLE HAYMAKER! Fans fire up with the good ol' boys as NXT goes picture in picture.
Jensen hurries in after Tony, wrenches an arm and RAMS shoulders. Jensen wrenches again, for an ELBOW BREAKER! Jensen wants after the shoulder but Tony stays on his feet. Briggs tags in, Jensen whips Tony so they can DOUBLE SHOULDER TACKLE! Briggs covers, TWO! Briggs clamps onto that arm and grinds it down. Briggs CLUBS Tony, but Tony fights up. Briggs wrenches the arm, tags in Jensen, and Jensen takes the handoff to wrench again. Jensen wrangles Tony to the mat, wrenches the arm again, but Tony DECKS Jensen! Tag to Stacks and he runs in, into an arm-drag!
Jensen has the armlock and grinds the shoulder. Stacks endures, fights up, but Jensen whips him to ropes. Stacks holds the ropes and ELBOWS in return! Jensen comes back, Stacks dodges and Tony CLOBBERS Jensen! The ref reprimands, but now Fallon  and Kiana are ringside. Tony stomps Jensen, drags him up and ROCKS him. Tony brings Jensen around, whips Jensen to ropes, and hits a BELLY2BELLY! Cover, TWO! Tony is annoyed, but he drags Jensen up to whip him into the corner. Tag to Stacks, Stacks clamps on a chinlock, and NXT returns to single picture. Stacks claws at Jensen's face!
Fans rally, the ref reprimands, and Jensen fights his way around. Jensen stands, throws body shots, and is free. Stacks grabs at the pants, Jensen throws elbows! Stacks catches Jensen to a BACKBREAKER! And then a BLINDSIDE LARIAT! Tag to Tony, he drags Jensen up and facelocks for some hockey scrum shots! Fans rally but Jensen drops to his knees. Tony DECKS Jensen, then drags him back up. Tony whips Jensen hard into the corner, tags Stacks, and then Tony scoops. BACKBREAKER, and Stacks leaps in, ELBOW DROP! Cover, TWO!! Jensen survives but Stacks clamps on with a chinbar and armlock.
Fans rally, Jensen fights up, and Stacks shifts to a headlock. Jensen throws body shots, powers out, but heads collide! Both men fall over and fans rally up. Stacks and Jensen crawl, hot tag to Briggs! Britts rallies on Stacks & Tony! Briggs DECKS Stacks, runs and BOOTS Tony! Stacks runs in but into a SIDEWALK SLAM! SPLASH for Tony! Briggs is all fired up and the fans are with him. Tag to Jensen, and Jensen goes up. Briggs Electric Chair Lifts Stacks, WHEEL KICK DOOMSDAY DEVICE! Jensen covers, Tony barrels through Briggs to break it!! Fans are thunderous as all four men are down!
Fallon & Kiana coach up their boys, Briggs and Tony stare down. They fire up and stand to throw hands! Fans fire up, Briggs gets the edge, but Tony dodges the boot to DECK Briggs out of the ring! Tony tags in off Stacks, then helps Stacks to go after Jensen. They double whip, to BADA BING, BADA BOOM!! Cover, Tony & Stacks win!
Winners: Tony D'Angelo & Channing Lorenzo, by pinfall (DENIES Briggs & Jensen a spot in the NXT Tag Team Championship match)
The Triple Threat stays a Triple Threat, and Stacks says it's The D'Angelo Boys On Top! Will that be how it goes in Hollywood?
As for the others, Fallon grabs the mic. Fallon knows this isn't a good time, but this has gone on long enough! There is something Kiana needs to tell Jensen! Kiana says that's true. There is something she should tell him. But she'd rather just show him. Jensen is confused, but Kiana gives him a kiss! Jensen is over the moon, and Fallon still can't believe it! Is there no end to the back-up plans Kiana has to cover her bases?
Grayson Waller heads to the ring.
Security is at the ready, just as he said. Fans boo as the 21st Century Success Story walks down the ramp, and then he goes to Vic Joseph at the announce desk. Waller takes the contract, looks it over, and then grabs a pen. Waller says, "Once I'm done, whatever happens in this match, I want to do it in front of you (Vic). Whatever happens to your boy is on your hands." Waller takes the contract into the ring, and gets a mic. "Hey! You flops better watch my back, because Gargano's known for his cheap shots. And he could come from anywhere, right?" Fans boo as Waller continues.
"I'm staring at this paper and… I still can't believe it. Grayson Waller VS Johnny Gargano, at Stand & Deliver." Fans taunt Waller, "You Can't Read!" Waller says Melo VS Bron thinks it's the main event. But it doesn't matter when he's on, Waller's the REAL main event! Because this is a full circle moment. Two years ago, Waller was trying to stand out in front of the new wave. He was trying to build a relationship with the idiot fans! He was singing, dancing, all the things the fans pretend they don't like but secretly love. "And then came WarGames. And at the time, I was considered the fourth best member of Team 2.0."
Fans tell Waller to shut up, but Waller continues. He went out there, he stepped in that cage, and he jumped from the top! He put his body on the line because that was gonna be his "viral moment." That was gonna be what launched him to superstardom. But he was wrong. "Because at the end of the night, after WarGames, all anyone could talk about was Johnny Wrestling. So two nights later, in a night I know you remember very vividly. You (Johnny Gargano) walked to this ring, and everyone couldn't wait to hear what you had to say! And because you kissed his ass so much, Shawn Michaels gave you as much time as you wanted!
"But it only took me 30 seconds. I saw my mark and I hit it. And let's be real, Johnny, you are the biggest mark in this business." Waller stepped out there, hit Gargano with the chair, and sent Gargano home. Then Waller sent himself into the stratosphere. It's funny, because Gargano told the world that you should bet on yourself. "And if you wanna talk about the last 15 months, no one has bet on themselves more than Grayson Waller! And if you want proof, my proof is right here! I have the greatest big match superstar in NXT history begging me to kick his ass at Stand & Deliver. Don't forget that, Johnny: you're begging me. I'm your golden ticket right now!"
Waller admits, Gargano is the greatest big match superstar in NXT history. Gargano's done it all. The records, the titles, the matches, the moments. Johnny Gargano IS Mr. NXT. "But just like your idol, Mr. WrestleMania, Shawn Michaels, you are gonna lose at Stand & Deliver. You bleed black 'n' gold, lad? I bleed green. 15 months ago, I used you to put myself on the map. And at Stand & Deliver, I use you one more time-" GARGANO IS HERE?! But Waller told him not to show up or he wouldn't sign the contract! Waller is ready for a fight, he dares Gargano to come for this fight, but where is Gargano?
HE'S THE CAMERAMAN!! Gargano sets the camera down, takes off the hat and mask, and he rushes Waller! Security finally realizes and they rush in! Fans want to "LET THEM FIGHT!" but security does its job in separating them. But then Waller and Gargano get loose to fire off hands again! Waller bails, Gargano pursues, and they COLLIDE! Waller tumbles over steel steps, Gargano goes after him, and the scrapping continues at the ramp! Fans rally behind Gargano but Waller TACKLES him on the stage! Security pulls them apart again, but Gargano gets free to LEAP onto the pile!
Fans fire up but the two are separated again. Johnny Wrestling and the viral villain are ready to stand and deliver, but who will be left standing at all in the end?
---
My Thoughts:
A great NXT and a great go-home, though still with the usual level of talking for NXT, which is a little too much talking. I do appreciate that Pretty Deadly was inserting themselves all over the show to give their thoughts and predictions. And they were entertaining each segment so it is still fine. Isla & Alba have a good promo to give their thoughts on Fallon & Kiana being at odds. And I'm glad we got Prime Target back since this isn't NXT 2.0 but "white & gold" era. But none of these really change the math in those matches as I see it. Melo is still the proper choice to win so Bron can move on, and given Fallon & Kiana are so against each other right now, Isla & Alba are definitely taking those titles.
Speaking of that story, the romcom of Jensen and Kiana continues to take some really clever turns that also help tie into other stories. The tag team "main event" of Briggs & Jensen VS Tony & Stacks was a really good match, and it adds to story. Kiana uses the tag match and that public kiss to deflect from Sebastian. At this rate, Kiana is gonna marry Jensen before she tells him about Sebastian. Which honestly, would be a hilarious thing given American pro-wrestling can't help but have weddings. And this win gives Tony & Stacks the momentum going into the Triple Threat. I'm thinking this all leads to Gallus finding a way to retain the titles.
Opening with the battle royal was the right move, as was making it chaotic like the rest of the North American Championship open challenge segments. Scrypts going after Axiom is good consistency, but I'm pleasantly surprised to see he didn't stop Axiom from winning. I thought they were gonna put a giant over but nope, we got two Cruiserweights at the end. Also great detail was that the final three were NXT UK alumni (Axiom is A-Kid for anyone who still doesn't know). And in the end, Axiom finally gets what he wants in getting this title opportunity. If Wes isn't winning, this is anyone's game, all of these guys are that great.
Though, I'm not sure we needed Gulak VS Hank here tonight after both men already competed in the battle royal. It was still a great match, with a strong showing from Hank and a classic Heel shenanigan for Gulak to win. But I would've waited to make this part of the aftermath episode next Tuesday to help bridge things into the Spring and Summer phases. Meanwhile, Eddy Thorpe has a good TV debut after a string of matches on Level Up. Formerly Karl Fredericks in NJPW as a Young Lion, Thorpe brings those basics and essential moves, but shows he can do the fancier stuff. The Twist 'n' Shout swinging neckbreaker is a great finisher, can't wait to hear its finisher name.
Good match from Feroz and Lopez, and I figured Lopez would win, but I'm surprised Lopez didn't cheat since that was kinda the whole point of their story. Maybe Feroz points that out to Lopez next week and Lopez starts to see things her way. Good stuff out of Chase U, especially the checked out attitude of Duke Hudson. I think Duke's assist was meant to screw Bate but it ended up an assist because Bate jumped for the tope. And good promo from The Schism to bum everyone out after Bate's win. Duke helping screw Chase U over seems a bit obvious but sometimes stories go in the obvious direction.
Roxanne being back before Stand & Deliver is quite the surprise to me. I really thought we were waiting for an Undisputed NXT Women's Championship story, but I suppose putting that on just a TV special like Spring Breakkin' isn't enough. So instead, Roxie makes her return, she champions the fight of mental health and anxiety to still be champion going into Stand & Deliver. I'd somehow lost count, but yeah, a SIX WAY Ladder Match. That is wild, and much like with the North American Championship, I see it as Roxie retaining, or anyone's guess of a new champion. Indi winning that great Last Chance Triple Threat was a bit of a surprise, but Stand & Deliver could be her good-bye match to NXT. Then she rejoins The Way on Raw in a big moment of some kind.
And speaking of big moment, great final segment with Waller and Gargano. Good promo from Waller showing us that indeed, this is full circle. Waller was honestly good at being a Face back in the days of 205 Live. But even then, there were hints of being arrogant and defying authority, Waller's come into his own as a Heel, perhaps one the top Heel at this point. I thought Waller was gonna beat up Vic since he was to have Gargano banned from the building, but Waller said it himself, Gargano became "Johnny Cosplay" pulling off the covered up cameraman disguise. Great brawl, it was a wash so no one has the math behind them, but I would think that with Gargano on Raw now, Waller will use the fact this is Unsanctioned/No Disqualification to win and just have all the Heel heat.
My Score: 8.7/10