DeMarco Movie Review: My Spy (2020)
Greg DeMarco ventures outside of wrestling with his review of Dave Batista's unique buddy comedy, My Spy!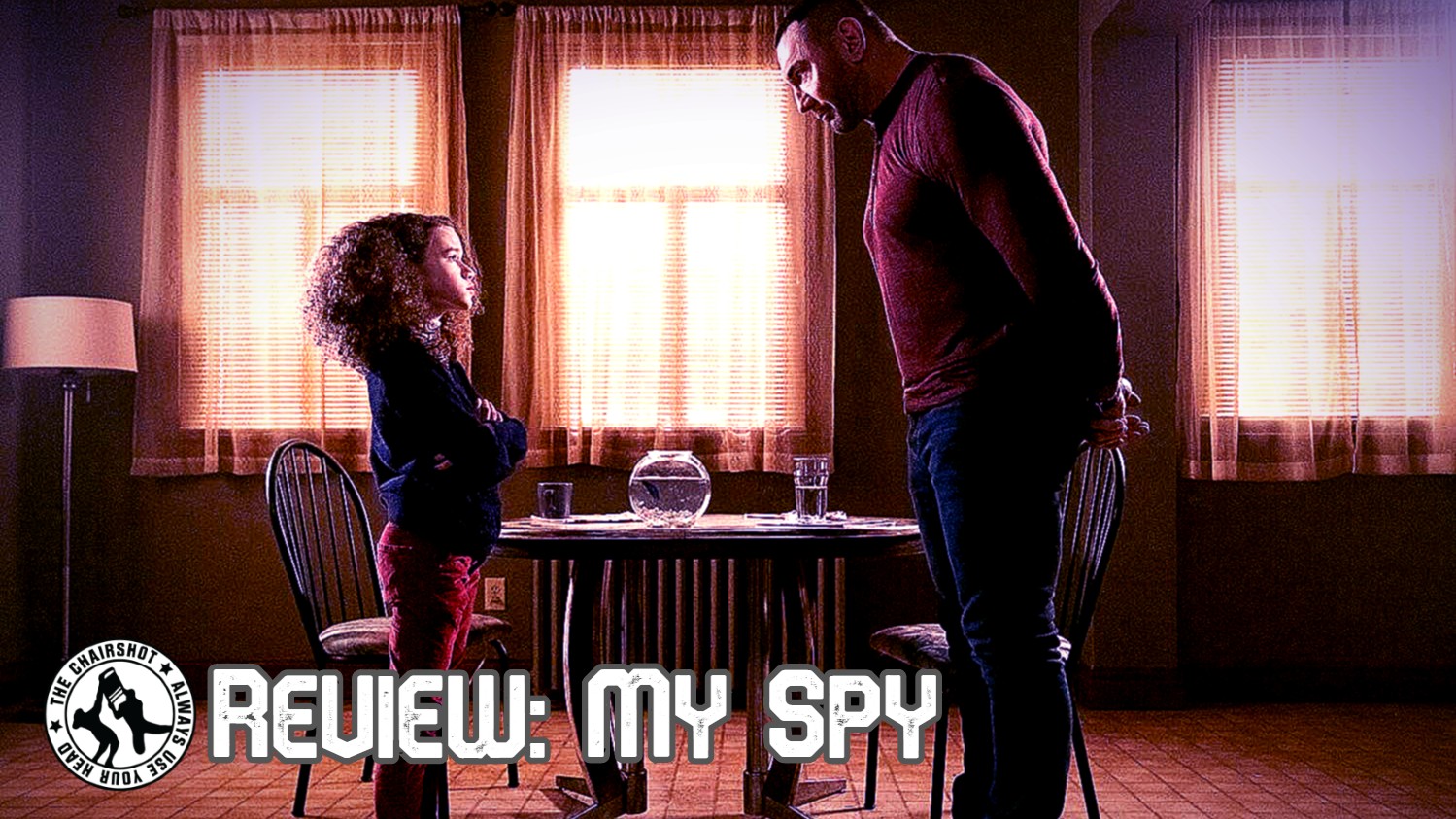 Greg DeMarco ventures outside of wrestling with his review of Dave Batista's unique buddy comedy, My Spy!
So as you obviously know, we're stuck in the world of COVID-19, and the coronavirus has taken away many of our fun outings, including going to the movies! While I can still sneak into CrossFit (and I am violating Rule #1 right now), I haven't been to the movies in far too long.
Many movies have been delayed due to the theaters being closed during the pandemic, but a few (including Trolls World Tour) have been released via streaming/on-demand. That plan was also used for My Spy, which was acquired by Amazon and released via Prime Video as an Amazon Original.
So last weekend I picked up some movie theater popcorn from my local Harkins Theater, fired up the ol' Amazon Prime, and checked out My Spy with the family. And I gotta say, I thoroughly enjoyed it.
My Spy (2020)
If you haven't seen My Spy, here is a spoilerific synopsis. And don't worry about the spoilers, I mean it's a family friendly comedy. You can figure out what's gonna happen. Except the gay turncoats. And the bad ass momma move at the end. But those are small moments that only add to this really fun, cute film.
Big Dave Bautista, formerly a 6-time world champion in WWE, 2-time Royal Rumble winner, and 2020 Hall Of Famer (I am guessing it still counts lol), stars as JJ, a newer CIA operative who was formerly a Special Forces soldier in the US Army. His first mission appears to be successful, as he gets out alive and blows a lot of shit up. But he seemingly kills all of the important people in the process.
JJ is sent off on a "babysitting assignment" by boss David Kim, played by Ken Jeong (it's every Ken Jeong role you've ever seen lol), and his partnered up with Bobbi, quirky tech/hacker who also happens to hero worship JJ. The assignment is in Chicago, where they have to watch Kate, the widow of David Marquez, and her 9-year old daughter Sophie. David Marquez was the brother of Victor Marquez, French arms dealer in search of nuclear bomb plans that he believes Kate is somehow in possession of.
JJ and Bobbi move into the same apartment building (and same floor) as Kate and Sophie, installing surveillance cameras so they can work on their assignment (which JJ sees as an insult, by the way). Sophie proves to be too smart for them, finding one of their cameras and tracing it back to the CIA, geolocating the IP address and making her way into their apartment.
Sophie uses this to blackmail JJ into becoming part of her life, which includes coming to her school, ice skating, a date with her mother, and more. This is also where we meet Carlos and mute Todd, the gay couple who also lives on the floor. They provide the perfect comedic interlude, but are also important later.
JJ is overtly socially awkward, including a moment where he embraces his inner Drax and tells Kate that the dinner she cooked is terrible. Kim discovers that JJ has gotten in too deep, and pulls he and Bobbi off of the assignment. Obviously, the movie can't end here.
Victor Marquez eventually fakes his own death (in front of Kim and fellow CIA agent Christina), travels to Chicago to locate the plans (which are in the collar of Kate & Sophie's pet), encountering JJ, Sophie, and Kate, only to have Carlos and Todd to burst in and reveal themselves as evil independent contractors sent ti disrupt this and obtain the plans themselves (but they are indeed still a couple). Bobbi predictably tries to intervene using JJ's firearms, and predictably fails.
Victor eventually kidnaps Sophie (who obtained and hid the plans in the process) and heads off to an airfield, where JJ tries to rescue her. It's Kate who eventually comes to the rescue, clubbing Victor before he can shoot them. JJ goes all Big Dave and pushes the plans off of a cliff, sending Victor plummeting to his death.
As a result of all this, JJ and now affirmed partner Bobbi (who JJ got a raise) are permanently assigned to Chicago, and JJ moves in with Kate and Sophie to live happily ever after.
Review
Here are the critical responses to My Spy:
Rotten Tomatoes critics score: 48%
Rotten Tomatoes audience score: 66%
Metacritic Metascore weighted average: 46%
IMDB user score 6.3 out of 10
If you know me, you know I don't give two shits about what movie critics think. I use trailers, cast members, writers, and directors to decide if I want to see a movie, and I am a sucker for sequels, trilogies, etc. Action movie? I'm in. Heist movie? SHUT UP AND TAKE MY MONEY.
I chose to watch My Spy, and with that choice comes the knowledge of what this movie is! It's the "Action Star meets Cute Kid" formula, where the kid has a profound impact on the action star, and thus the story. The action star does tend to fall in love with the kid's single parent, and that expectedly happens here. Batista does a solid job playing JJ, but it's Chloe Coleman's Sophie that steals the show. And that's the way it should be.
My Spy is a funny, endearing, cute, fluffy family comedy that fills the role it's supposed to fill. A fun little movie that makes you smile. If you go into it with the right expectations, you'll be fine.
DeMarco's Rating: 3.5/5 (using the Bandwagon Nerds rating scale)
Bandwagon Nerds #160: Changes Bob Iger Style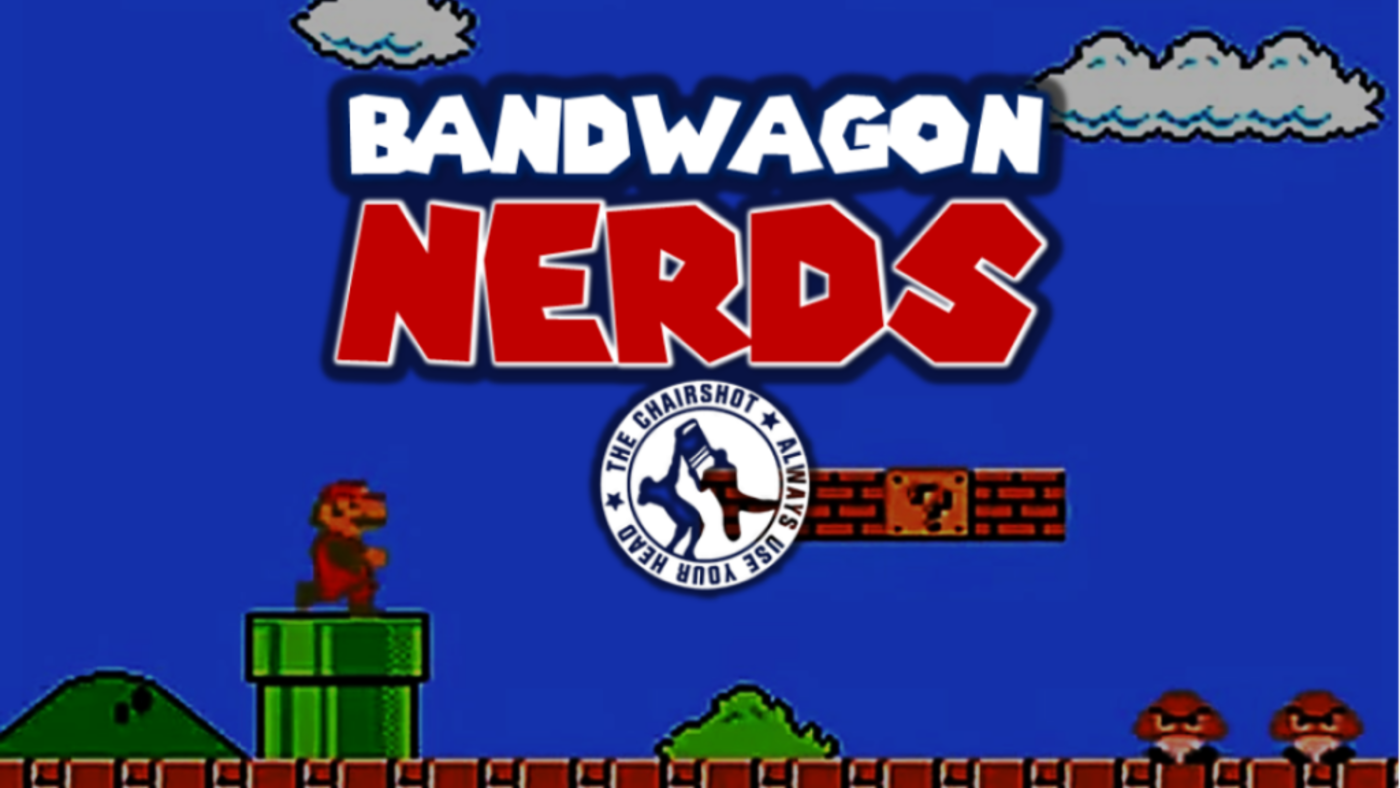 Patrick O'Dowd, PC Tunney, and Rey Cash revisit the leadership changes at Disney and how Bob Iger has already made his mark in the company.  Plus, after slow week in the trailer park last episode, the Nerds react to five, yes FIVE, trailer releases.  Finally, Patrick and PC Tunney review the Apple TV movie, Spirited starring Will Ferrell and Ryan Reynolds.
@WrestlngRealist

@AttitudeAgg
@itsReyCash
@PCTunney
@ViolentAesop
@therealcplatt
@ChairshotMedia
About Bandwagon Nerds
Join Patrick O'Dowd, David Ungar, PC Tunney and Rey Cash as they keep everyone up on all things nerd, and maybe add some new nerds along the way. It's the Bandwagon Nerds Podcast!
About the Chairshot Radio Network
Created in 2017, the Chairshot Radio Network presents you with the best in wrestling and wrestling crossover podcasts, including POD is WAR, Women's Wrestling Talk, The #Miranda Show, Badlands' Wrestling Mount Rushmores, The Outsider's Edge, DWI Podcast, Bandwagon Nerds, the Greg DeMarco Show, 3 Man Weave, Five Rounds, Turnbuckle Talk, Suwama's Station, The Reaction and more! You can find these great shows each week at theChairshot.com and through our distribution partners, including podcasting's most popular platforms.
---
The Chairshot Radio Network
Your home for the hardest hitting podcasts and radio shows!
Listen on your favorite platform!
iTunes  |  iHeart Radio  |  Google Play  |  Spotify
Listen, like, subscribe, and share!
---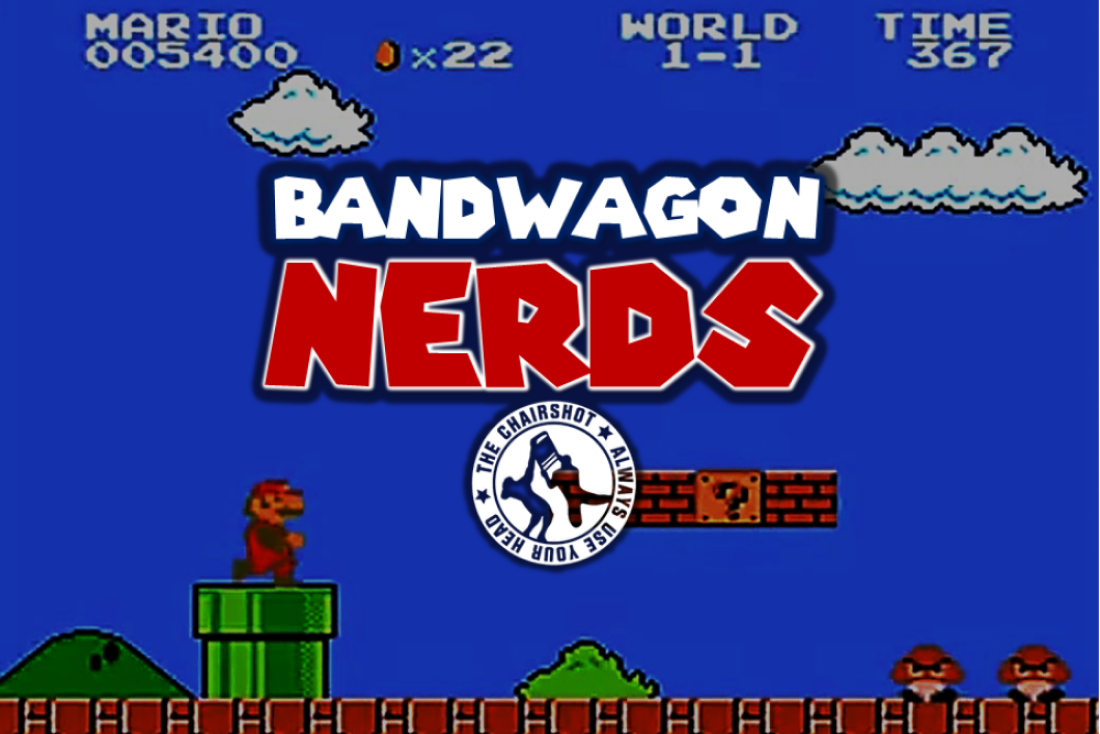 Andrew's Judgmental Album Reviews: Halestorm – Back From The Dead (2022)
So the JAR is checking the pulse on Halestorm's Back From The Dead, from earlier in the year. Are they really back, or should it have had more time to bake?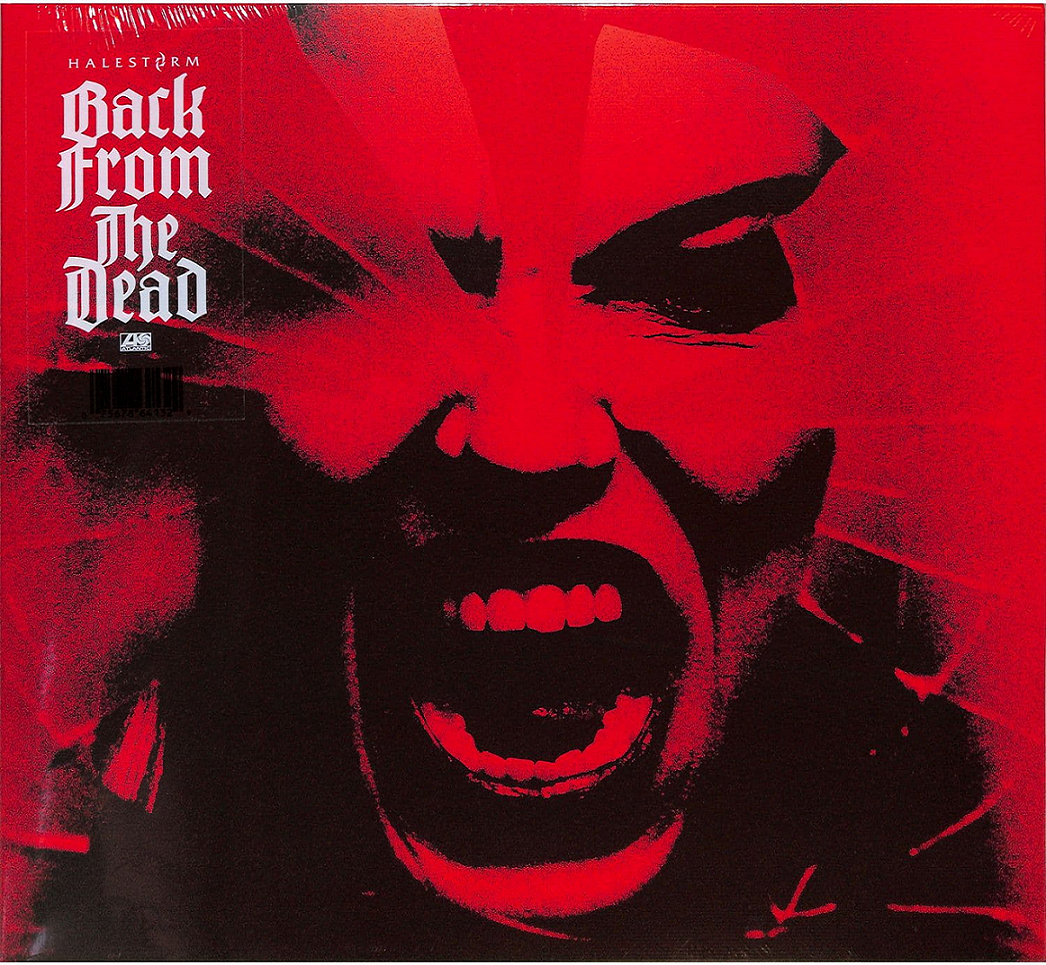 December is always a weird time with new albums. Many sites like to put together their "Top" since I guess they don't expect anything to make a last second sprint for best album of the year. Me on the other hand, I like to use the first couple weeks to catch up on a few albums I may have missed.
And that's right where we are today! This album came out in May, but I was obviously distracted with other things and overlooked it. So now we get to take it for a spin and see where Lzzy and the boys are at in their career.
Halestorm is: Lzzy Hale (Guitars, Piano, Synth & Vocals), Arejay Hale (Drums & Backing Vocals), Joe Hottinger (Lead Guitar), Josh Smith (Bass)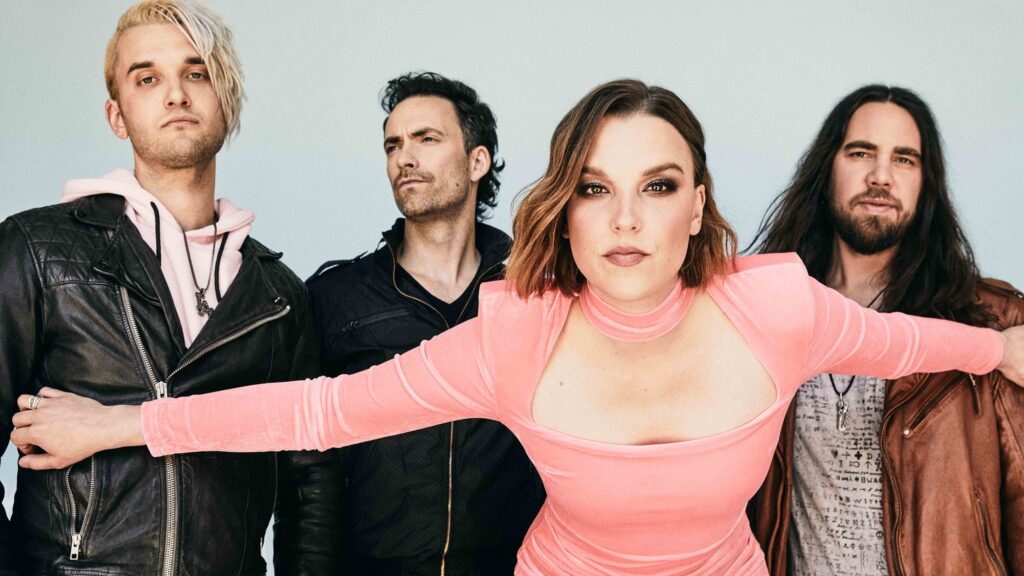 Artist: Halestorm
Album: Back from the Dead (2022)
Label: Atlantic
Total Track Time: 37:46
Back From The Dead has a very southern groove rhythm and the actual tone of the instruments feels like it could've been a B Side to The Union Underground Across the Nation. Lyrically its just very much about quarantine and how it couldn't hold her down/back. The song sounds good even if the lyrical content is something I've kinda become numb to. Wicked Ways has a few lyrical references to older songs in the catalogue. Lzzy's more angry belting with a fair amount of vocal fry allows for the tone to never be lost. She's got imperfections and even if she has her wicked ways it doesn't make her inherently evil. "I've been the freak, I've disobeyed, Every single virtue that I ever praised, I get so high on feeling low, Love running with the sicker things, And sleeping with my ghosts, I burn a flame for every scar, I swore allegiance to the fire in my heart, That light's a darkness I will never betray" – the second verse kinda gets the point across. Strange Girl okay they shift the musical approach a little…but I like it. They go for more of a futuristic/techno vibe. Reminds me of like Adema or Orgy. I do like the lyrical point, its laid out in a very catchy way, the bridge is a nice breakdown crowd singing point for a live concert, its a solidly arranged Pop Rock song. "So you can damn me straight to hell, You can crucify my name, You can throw me to the wolves, You can burn me in the flame, And say, She's such a strange girl, Such a strange girl, The world needs strange girls, Just like me" – see its a good message.
Brightside is more about embracing the fact that life only gets darker so you need something to help you see the bright side. It definitely has a Saliva kind of vibe. That early 00s Hard Rock tone. A decent enough song, if not redundant for the sake of how popular music works nowadays.  The Steeple I feel like is supposed to be more of a rallying cry style of song, but really I'm just focused on the fact they made a rock song based off that little nursery rhyme with the hand gestures for here's the church, here's the steeple, open the doors, see all the people. Not a terrible song, I'm just not gonna take it seriously at all. Terrible Things is yet another quarantine song, done more in the vein of Distrubed's take on Sound of Silence. Musically the song is somber and fine, but yeah the ear fatigue of quarantine themes has me counting the seconds until the next song. My Redemption starts with the synths and guitars so heavy that is sounds more like Muse than Halestorm. "Took back my life through an ocean of tears, In a hole down so deep, suffocating from fear, Running from purpose while losing my grip, Building thе walls that built me brick by brick" – there's a good chance that a fair bit of the imagery in the song could be quarantine inspired; but the lyrics have a wide enough application that the concept of building yourself back up for redemption transcends easy potential connections.
Bombshell is interestingly worded in the approach on how women are treated in the industry. I especially enjoy the bridge, "She's not fragile like a flower, She is fragile like a bomb". I like the fact that bombshell isn't being used to describe a "gorgeous woman" but more a woman ready to explode. I Come First is a song where I hope there might've been some sexual word play since they've done that in the past, but this is more of a "know your worth" style of song. The song isn't terrible, but it is wholly forgettable. Psycho Crazy well the song isn't walking down any new avenues. The typical concept of someone pointing out her issues and calling her crazy…so she'll up the ante. "If you want crazy, I'll give you psycho, So don't make me mad, I'll get sick in the head, And show you what you don't know, If you want crazy, I'll give you psycho" – I would say the vibe is a generally venomous on the road to break up song. Decent, but not great. Raise Your Horns is more like Hallelujah than a rock song. A piano ballad done with the lighters swaying in the crowd concept. I wasn't anticipating ending the album with this kind of song.

Okay, I…don't know why this album was hyped so hard. It wasn't awful, so don't get it twisted. It's just such…bland Hard Rock. There were basically 3 songs with clever wording or a message that wasn't trite. And I feel like ending the song with something that sounded more like a church hymnal, after the last few songs weren't very strong, is a heavy misstep.
The album wasn't awful, but God was it boring.
Final Judgment: 5.85/10