DeMarco Movie Review: Ocean's Eleven (2001)
Greg DeMarco returns with another movie review! This time around it's his #1 favorite movie, Ocean's Eleven. You can imagine what grade it gets.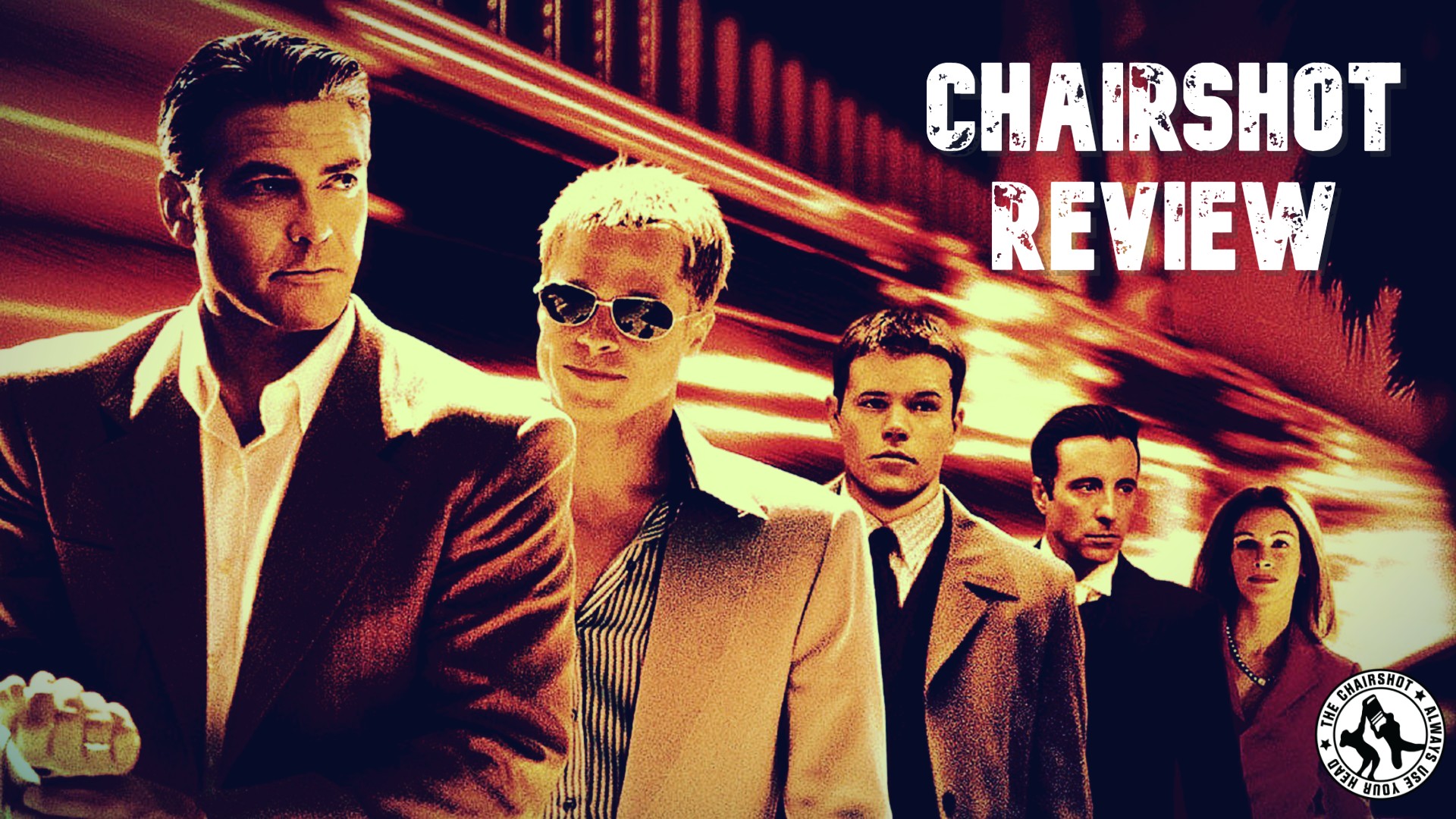 Greg DeMarco returns with another movie review! This time around it's his #1 favorite movie, Ocean's Eleven.
As we continue to expand our content offerings at The Chairshot, I am here with a review my my all-time favorite movie–Ocean's Eleven! This is my second movie review here on the site, as the first was for this year's Dave Batista offering, My Spy. I got some feedback that my last review was too synopsis heavy and not enough review. Thanks to that feedback, this review is formatted differently.
(That feedback came from someone who has written movie reviews, and taught people how to do them. She's also my wife, the Lovely & Talented Mrs. DeMarco).
Ocean's Eleven: My favorite movie…ever.
I first saw Ocean's Eleven on a random Friday afternoon as part of a work outing that I planned for my team while working as a manager at Capital One. I loved it so much that I went back and saw it again…that night. This movie turned me on to heist movies because of the twists and turns, along with the amazing ensemble cast.
If you're familiar with Ocean's Eleven–GO WATCH IT NOW! But in all seriousness, it's a heist movie where Danny Ocean (George Clooney) leads a band of sophisticated criminals (including Brad Pitt, Matt Damon, Don Cheadle and many others) into the vault of The Bellagio, The Mirage, and The MGM Grand. As you'll learn, those are Terry Benedict's casino's, and Benedict happens to be dating Tess Ocean, Danny's estranged (and allegedly former) wife. Like any good heist movie (and this is the best), it's full of twists, turns, and a big reveal at the end.
Why do I love this movie so much? Read on and see!
Amazing and Eclectic Cast Of Characters
One of the biggest strengths of Ocean's Eleven is the cast. It's unheard of to get this type of group together, and it becomes increasingly challenging in the rest of the trilogy. Danny Ocean's crew features 11 in total (hence the name), and each is equally amazing and diverse:
Danny Ocean (George Clooney) – Career thief who immediately violates parole when released from prison so he can travel to Las Vegas and plan this insane heist.
Rusty Ryan (Brad Pitt) – Career thief who is partially responsible for putting Danny in jail, but is right there when he wants to take down Benedict's trifecta of casinos.
Reuben Tishkoff (Elliott Gould) – Former casino owner who also basically invented casino security. He was muscled out by Terry Benedict, and is the money man behind the operation.
Virgil (Casey Affleck) & Turk (Scott Caan) Malloy – The Malloy Twins from Utah are the classic henchmen of the bunch, playing numerous roles throughout the film.
Basher Tarr (Don Cheadle) – Munitions expert fresh off of a job that pales in comparison to the one that will require him to knock out all of the power in Las Vegas.
The Amazing Yen (Shaobo Qin) – Tent-act acrobat that is key to avoiding the sensors inside a heavily guarded vault.
Frank Catton (Bernic Mac) – Card dealer and thief who can't get past the gaming board–a fact that comes back into play throughout his show-stealing performance in this movie.
Saul Bloom (Carl Reiner) – Legendary thief who's still got it, as he proves after threatening Danny for merely asking if he's up for the role.
Livingston Dell (Eddie Jemison) – Technology guru that hacks into the impenetrable surveillance system at The Bellagio.
Linus Caldwell (Matt Damon) – Pick-pocket son of a crime artist who doesn't want to trade on his father's name…and after this job he won't have to!
The movie also features two key characters who aren't part of the Eleven, but who make this movie go:
Terry Benedict (Andy Garcia) – Casino owner who forced Reuben out of the business, and happens to be dating Danny's (supposed) ex-wife.
Tess Ocean (Julia Roberts) – Supposed ex-wife of Danny Ocean who divorced him while he was in prison…or did she?
I'm not a huge fan of listing out the cast, but for this movie it's 100% appropriate. And what a crew this is!
The Dialogue
The best part of Ocean's Eleven (and that's saying a lot) is the dialogue. So much is said during this film, including things that are said without words. Plenty of the dialogue was improvised, but much of it was also the brainchild of director Steven Soderbergh (Erin Brockovich, Traffic, and more) and writer Ted Griffin (Ravenous, Matchstick Men).
Check out some of these gems!
Rusty: You'd need at least a dozen guys doing a combination of cons.
Danny: Like what, do you think?
Rusty: Off the top of my head, I'd say you're looking at a Boeski, a Jim Brown, a Miss Daisy, two Jethros and a Leon Spinks, not to mention the biggest Ella Fitzgerald ever!
Reuben: You guys are pros. The best. I'm sure you can make it out of the casino. Of course, lest we forget, once you're out the front door, you're still in the middle of the f***ing desert!
Danny (to Rusty): Ten oughta do it, don't you think? You think we need one more? You think we need one more. All right, we'll get one more.
Danny: Tess, you're doing a great job curating the museum, the Vermeer is quite good, simple, vibrant, but his work definitely fell off as he got older.
Tess: Remind you of anyone?
Danny: And I always confuse Monet and Manet. Now which one married his mistress.
Tess: Monet.
Danny: Right, and then Manet had syphilis.
Tess: They also painted occasionally.
Reuben: Look, we all go way back and uh, I owe you from the thing with the guy in the place and I'll never forget it.
Danny: That was our pleasure.
Rusty: I'd never been to Belize.
There are so many "you had to be there" moments listed above, but that's another reason why you need to watch this movie. The dialogue is so damn good!
The Plan
The Heist (capitalized on purpose) itself is basically a character in the movie, and a pivotal one at that. From the introduction of the heist by Danny to the crew to the fake-out filmed in a mock-up to Danny being "out" of the heist to the phone call placed from Rusty to Terry right in the middle of it all, this heist is brilliantly planned and executed. Whenever a plan is executed in a movie there are holes that you can poke, but those don't expand beyond simple suspension of disbelief, and definitely don't change what we see on screen.
Like most movie heists, there is an ulterior motive, and here it's Danny working to get Tess back. Of course that all comes to a head with her boyfriend Terry Benedict, who owns the casinos they are robbing. Add in the show masterful performances of Clooney, Roberts, and Garcia, and this has greatness written all over it.
Overall Impression of Ocean's Eleven
You already know, this is my favorite movie. I fell in love with heist movies from here, including Ocean's Twelve and Ocean's Thirteen. Those pale in comparison to this, so much so that I don't even consider them as sequels when evaluating how great they are. That's not a knock on 12 or 13, it's a testament to how much I love this movie.
This movie has it all, from dialogue to intrigue to action, and all in small doses. It's easy to follow, yet still surprising in the end. I haven't watched it in a few months–surprising since we're sitting home in the middle of a pandemic–but I am going to pop that DVD in this weekend!
Greg DeMarco's Rating: 5/5
Talk The Kēki #21: Eighty-Six Finale Review & the Remaining Fall Season!
Fall season is finally over, so the Kēki crew decides to go over what they were watching; in preparation for their awards!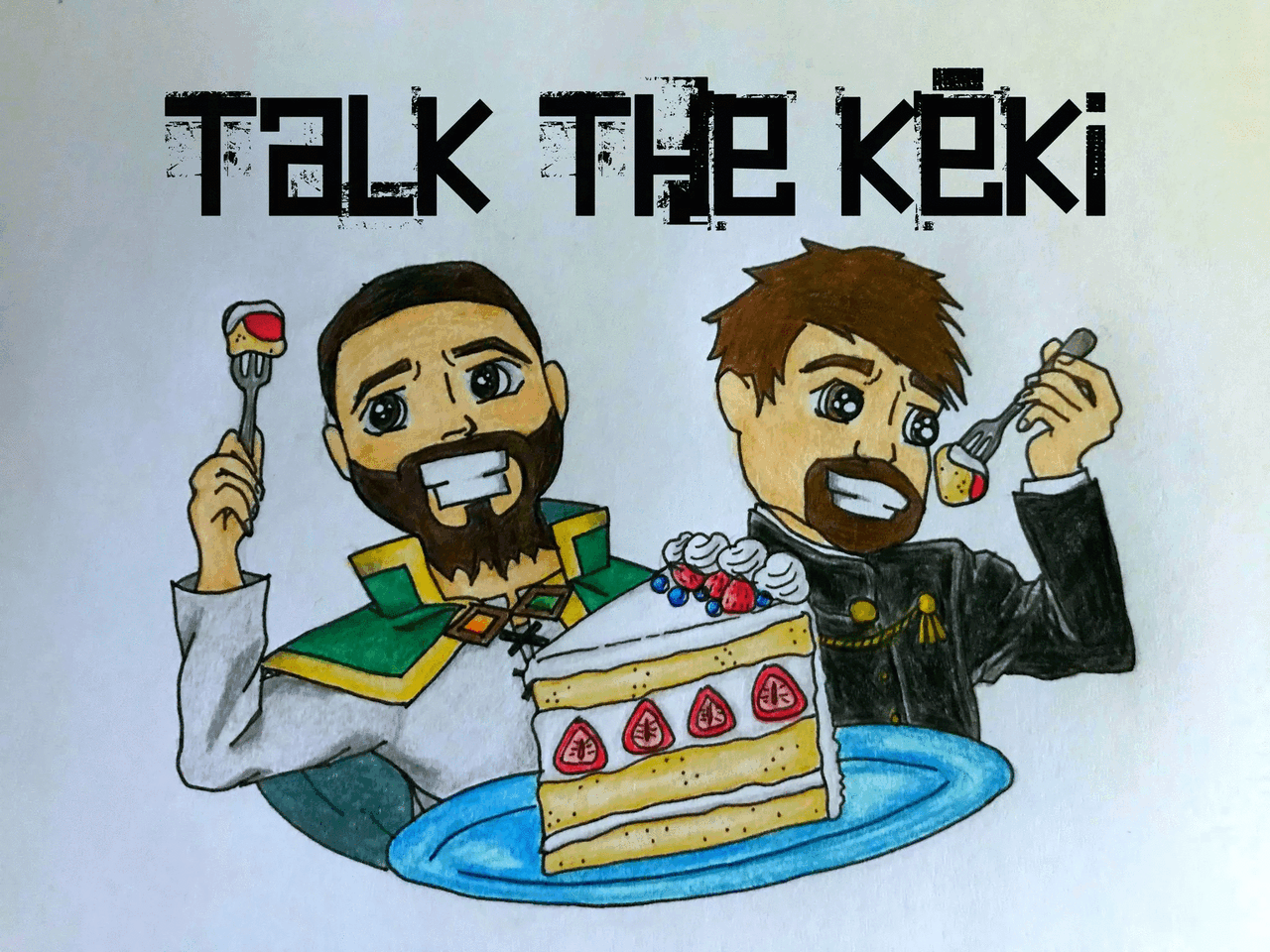 Fall season is finally over, so the Kēki crew decides to go over what they were watching; in preparation for their awards!
The end of the Fall season is finally upon us! Join Mat and Ethan as they discuss the finales of World's Finest Assassin, Takt. op Destiny, My Senpai is Annoying, and Taisho Otome Fairy Tale. They also discuss the ending of court's such as Platinum End, Lupin the Third Part 6, and Ranking of Kings.
Powered by RedCircle
Ethan L. Ayala:
Mathew Sarpraicone: 
Visit prowrestlingtees.com/thechairshot and support your favorite website and podcasts
For the latest, greatest and up to datest in breaking news, opinions, and podcasts ALWAYS #UseYourHead and visit TheChairshot.com
About the Chairshot Radio Network
Created in 2017, the Chairshot Radio Network presents you with the best in wrestling and wrestling crossover podcasts, including POD is WAR, Women's Wrestling Talk, The #Miranda Show, Badlands' Wrestling Mount Rushmores, The Outsider's Edge, DWI Podcast, Bandwagon Nerds, the Greg DeMarco Show, 3 Man Weave, Five Rounds, Turnbuckle Talk, The Reaction and more! You can find these great shows each week at theChairshot.com and through our distribution partners, including podcasting's most popular platforms.
---
The Chairshot Radio Network


Your home for the hardest hitting podcasts and radio shows!
Listen on your favorite platform!
iTunes  |  iHeart Radio  |  Google Play  |  Spotify
Listen, like, subscribe, and share!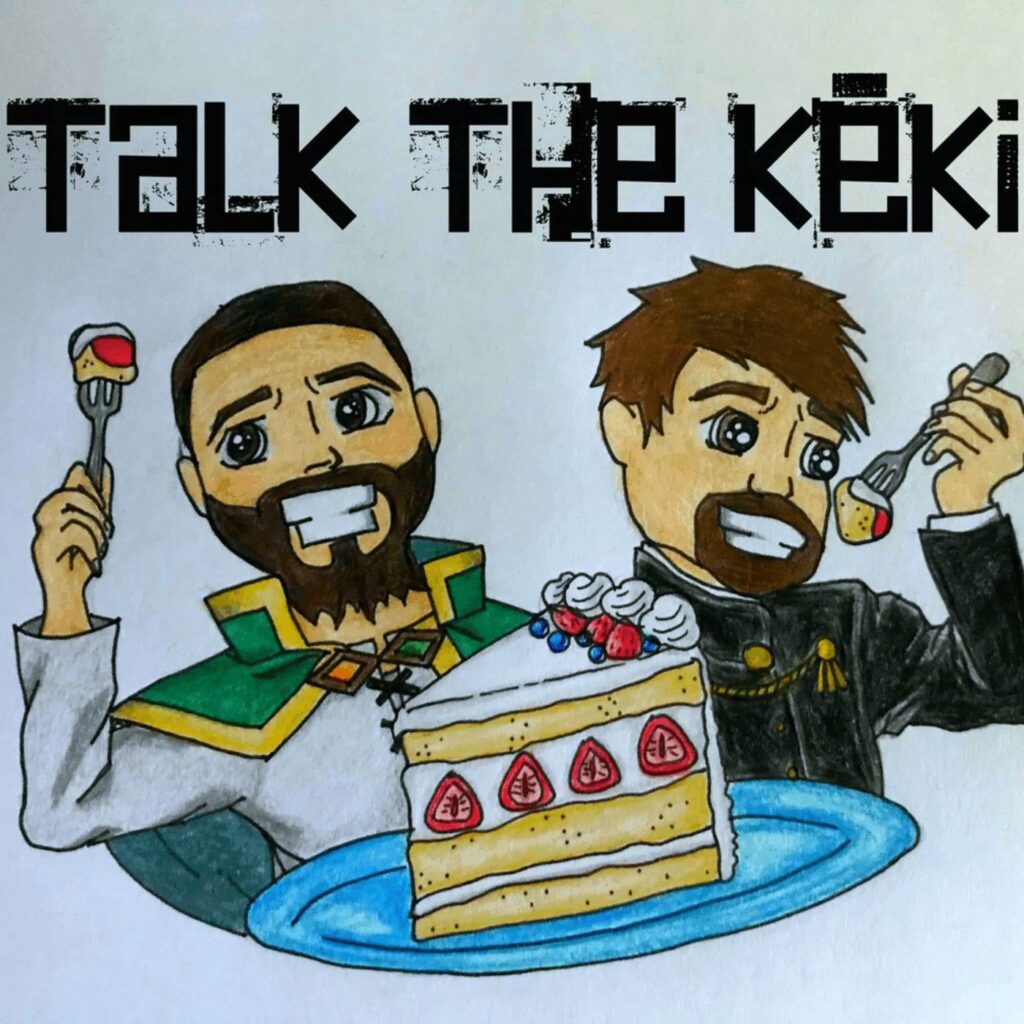 Andrew's Judgmental Album Reviews: Meat Loaf – Braver Than We Are (2016)
In light of his recent passing, the JAR will do something for the first time. We're going to take a look at Meat Loaf's last album where he reconciled with Jim Steinman and felt more like a goodbye to the Bat Out of Hell series, and now, to us as well. Take a look!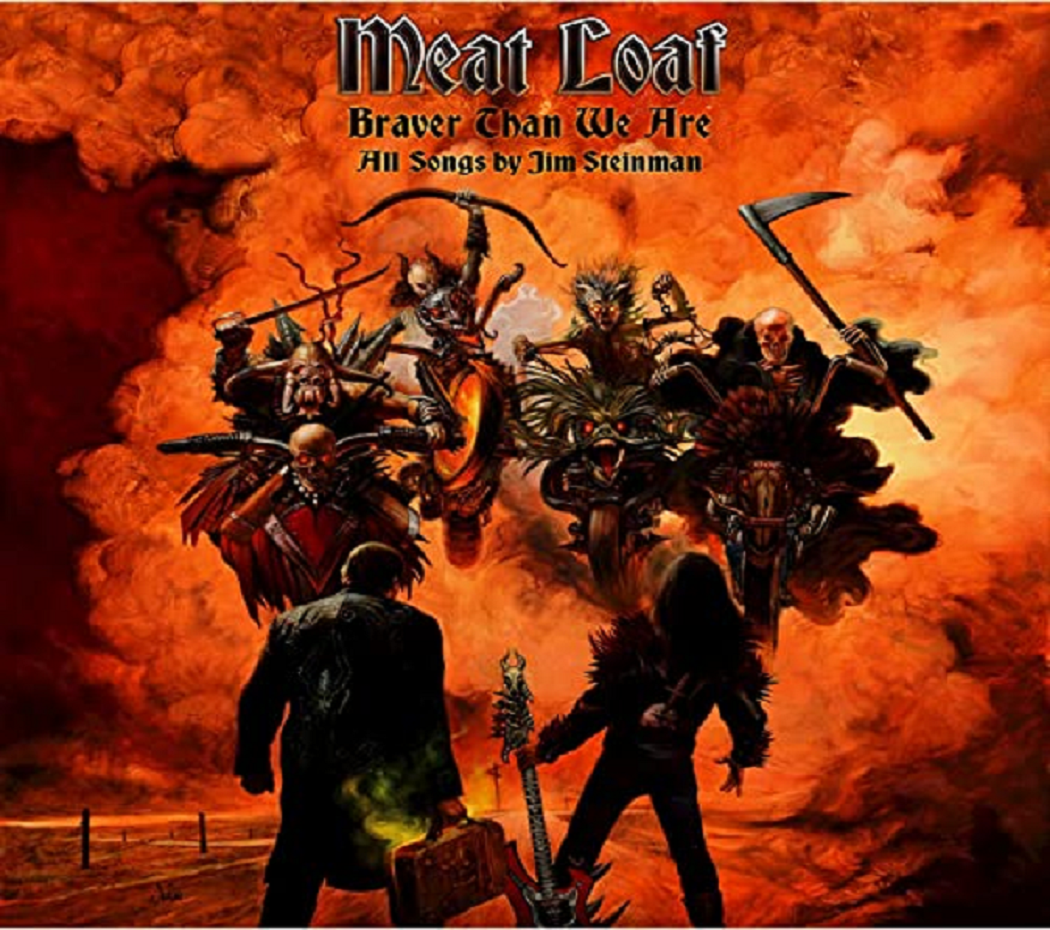 In light of his recent passing, the JAR will do something for the first time. We're going to take a look at Meat Loaf's last album where he reconciled with Jim Steinman and felt more like a goodbye to the Bat Out of Hell series, and now, to us as well. Take a look!
So this one strikes a little closer to home than some. Meat Loaf was a big musical presence in my life, his singing style is something I've adapted/worked with for my own and he rarely had a terrible album (hey Blind Before I Stop is just super 80s and unexpected, but not awful). I managed to see him in concert in Atlantic City during the Bases Loaded Tour in 2006. Damn that was 16 years ago…I'm old.
ANYWAY – most of us should know Meat Loaf either from his own music, acting or of course being Eddie in Rocky Horror Picture Show (the combo platter of music and acting). Now we may not ever know what happened to Saturday night, but let's see how Meat said goodbye to Bat and to all of us.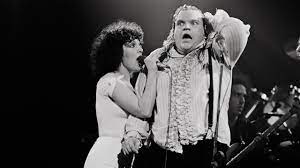 Artist: Meat Loaf
Album: Braver Than We Are (2016)
Label: 429 Records
Total Track Time: 74:33
Who Needs the Young starts with an old 50s bandstand kind of swing, but much slower to get across the perspective of old people ragging on the young. So you already can feel the tongue in cheek approach winding up. The vocal delivery is more akin to theater, where every time there's a short coming of age, there's a small drop in the beat to insult the young. "My eyes aren't what they used to be, Blind them!" type of commentary. So it's really amusing in the vaudeville approach, which we haven't heard in some time, so it's very evident Steinman has more say in this album than Bat out of Hell 3 (though I did enjoy that album). Going All the Way is Just the Start (A Song in 6 Movements) we see a lot of history here. The song sounds very Bat out of Hell era and Karla Devito and Ellen Foley are featured on this album. The amusing thing here is there used to be tension between Ellen and Karla. Ellen was the original vocalist that recorded Paradise by the Dashboard Light with Meat, but Karla was the touring singer and in the video. So many people attribute the original vocals to Karla. The fact they all come together for this epic 11+ minute number is just history coming full circle with a beautiful Steinman arrangement. Also given the title, mentions of sins and flesh, plus the album title comes out of the lyrics in this song, it definitely feels like an interesting variation on the Paradise story with all of the "original" people involved. It's masterfully artistic.
Speaking in Tongues opens with light piano and a gospel choir. This features singer Stacy Michelle who even 6 years later there isn't a ton of information on her. But it's a very stripped down, almost hymnal approach until you really break down the lyrics are about desire. Observe the lyrics; "It's time to start a fire, And I know we'll make it good, We're overflowing with desire, You got the spark, I got the wood". So even with older age, Steinman's ability to approach raunchy/lewd topics can still come off borderline poetic. Speaking in tongues is much nicer than just flat out saying 'Oral Sex the Rock Opera'. Loving You's A Dirty Job (But Somebody's Gotta Do It) this has Stacy on it again, and we've got quite a nice resounding song about persevering through tough times and staying together. These lines kinda get across the whole vibe of the song very well; "There were times when we fought like tigers, There were times we were damn good liars, There were times when we took our chances, There were times we were damn good dancers". Conceptually seeming dated since many relationships end just because it 'gets too hard', but a song like this is pretty wholesome and proves a great mentality that should be more than norm than the exception.
Souvenirs the tempo is slower, but this is a different interpretation of Two out of Three Ain't Bad. With a great horn section and the tempo slowed down to more of the country western approach Steinman originally went for, it adds new life to the original song and this perspective adjustment. "Step right out you poor little girl, and take your souvenirs", it's angry, spiteful and yet still trying to give both sides closure When we get to the fifth verse, it feels almost reflective, like that's what he wished he said 40 years ago; it also proves as a great way to shift the tone. The feeling of acceptance and understanding is palpable, but still maintaining a small degree of spitefulness is logically petty. Only When I Feel a little interlude getting across a familiar ache of memory. Where things only hurt…when I feel. It's short, not sweet, but poignant.
More while many may recognize this as a Sisters of Mercy cover, the song was co-written by Steinman. And much like we saw on Bat out of Hell 3 Steinman isn't beyond giving Meat songs that he wrote for others (or even for Meat that the weird vocal issue period caused him to be unable to sing) as a cover/re-imagining. The heaviness of the song is akin to Monster is Loose from Bat 3. It's a powerfully greedy and demanding song. Does it feel slightly out of place, in a vacuum, yes; if you look at how this seems to have taken the approach of finishing the Bat series, than it fits right in with the third album, so it's actually a nice way to acknowledge it since the third album has many mixed feelings from longtime Meat Loaf fans. Godz the theatrical/vaudeville is very apparent in this song, but the way Meat's voice is mixed in the songs is a little off-putting. Due to how prominent it is even with the backing vocals, instrumentation and cannon noises, it really shows the wear of age. Not the strongest song on the album thus far, but not unlistenable.
Skull of Your Country this is another situation of an older song that Steinman played around with. If I remember correctly this was the original version of Total Eclipse of the Heart. Since Steinman co-wrote Eclipse, they share the,"turn around bright eyes" reprise. But I'm fairly sure that I remember reading that Steinman thought Skull was too dark for what Bonnie Tyler was going for, so he used parts of Skull in Total Eclipse for something more radio friendly. And this is dark, not a bad song, extremely political, but also more generalizing about the direction of the country. Train of Love if the title didn't get across the teenage horniness this line should get across the point, "You gotta give me a piece of your pie, Cause I been knocking on your window, I been knocking on your door, And I been trying to get myself inside". It's a fun Meat Loaf/Steinman song, so there's no issue there. The vocals do leave a little to be desired (Meat was what, like 67/68 when he recorded these) so given the train on the tracks concept, you'd expect a little more…virility. And these lacks a little in totally driving the song home.
For What it's Worth is a Buffalo Springfield cover. Given the fact this album came out in 2016, it was a fairly topical cover in a way with people's opinions being divisive. Also the official album ended at Train of Love but this is the Japanese release with a few bonus tracks. Prize Fight Lover was written during the Hang Cool Teddy Bear era of Meat Loaf (2010) and it has a lot of original Bat elements. It's lighter, referred to California wind and grabbing the throttle. The guitar isn't as roaring, but the general progression feels a lot like a Bat Out of Hell homage, which is very appropriate on this album. This song would've definitely helped Teddy Bear, since that album was a one of Meat's more lacking albums in his career. This brings back a lot of great feelings and imagery of Bat Out of Hell. I Would Do Anything For Love (But I Won't Do That) – Orchestral now if you don't know this song, you must be 13. This revived Meat Loaf's career in 1993 and made Bat a series to be heralded and looked forward to. This orchestral version has Imedla May doing the female vocals. You can hear this was recorded in Meat's older years since the orchestral arrangements adds the power his voice has lost with age. It's still a great rendition, and people still argue over what "that" is nearly 30 years later.

This is a wonderful swan song to Meat's career, the Bat series that built him and the album art has Jim and Meat walking off. We see a great melding of the trilogy, interesting re-imaginings of Steinman songs that were famous from others or adjusted from the original concept. A great trip down memory lane, with a few reminders that age catches everyone which causes a few hiccups in delivery, but it almost adds to the gimmick. The fact the last few songs are where things started to unravel the most, helps along that idea of saying good bye and everyone gets old and it's the end of the road.
If you enjoy Meat Loaf's music, you will really enjoy this album. Trying to remember to be as objective as possible and not heavily biased, it's a flawed album. But that shouldn't discredit the fact that it is a beautiful love letter, with even deeper emotion now since he's gone.
Final Judgment: 7.65/10