DeMarco Movie Review: Ocean's Eleven (2001)
Greg DeMarco returns with another movie review! This time around it's his #1 favorite movie, Ocean's Eleven. You can imagine what grade it gets.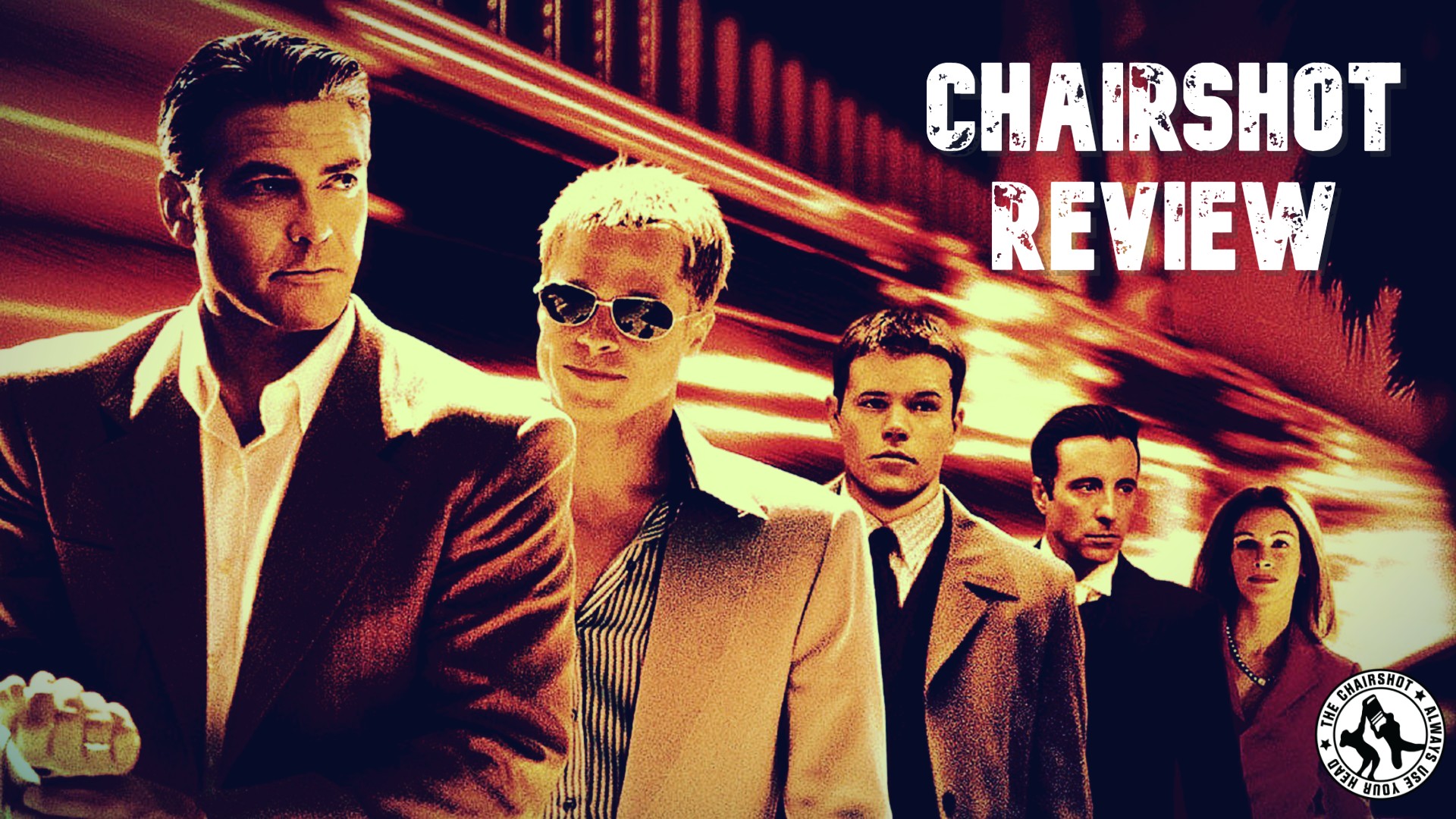 Greg DeMarco returns with another movie review! This time around it's his #1 favorite movie, Ocean's Eleven.
As we continue to expand our content offerings at The Chairshot, I am here with a review my my all-time favorite movie–Ocean's Eleven! This is my second movie review here on the site, as the first was for this year's Dave Batista offering, My Spy. I got some feedback that my last review was too synopsis heavy and not enough review. Thanks to that feedback, this review is formatted differently.
(That feedback came from someone who has written movie reviews, and taught people how to do them. She's also my wife, the Lovely & Talented Mrs. DeMarco).
Ocean's Eleven: My favorite movie…ever.
I first saw Ocean's Eleven on a random Friday afternoon as part of a work outing that I planned for my team while working as a manager at Capital One. I loved it so much that I went back and saw it again…that night. This movie turned me on to heist movies because of the twists and turns, along with the amazing ensemble cast.
If you're familiar with Ocean's Eleven–GO WATCH IT NOW! But in all seriousness, it's a heist movie where Danny Ocean (George Clooney) leads a band of sophisticated criminals (including Brad Pitt, Matt Damon, Don Cheadle and many others) into the vault of The Bellagio, The Mirage, and The MGM Grand. As you'll learn, those are Terry Benedict's casino's, and Benedict happens to be dating Tess Ocean, Danny's estranged (and allegedly former) wife. Like any good heist movie (and this is the best), it's full of twists, turns, and a big reveal at the end.
Why do I love this movie so much? Read on and see!
Amazing and Eclectic Cast Of Characters
One of the biggest strengths of Ocean's Eleven is the cast. It's unheard of to get this type of group together, and it becomes increasingly challenging in the rest of the trilogy. Danny Ocean's crew features 11 in total (hence the name), and each is equally amazing and diverse:
Danny Ocean (George Clooney) – Career thief who immediately violates parole when released from prison so he can travel to Las Vegas and plan this insane heist.
Rusty Ryan (Brad Pitt) – Career thief who is partially responsible for putting Danny in jail, but is right there when he wants to take down Benedict's trifecta of casinos.
Reuben Tishkoff (Elliott Gould) – Former casino owner who also basically invented casino security. He was muscled out by Terry Benedict, and is the money man behind the operation.
Virgil (Casey Affleck) & Turk (Scott Caan) Malloy – The Malloy Twins from Utah are the classic henchmen of the bunch, playing numerous roles throughout the film.
Basher Tarr (Don Cheadle) – Munitions expert fresh off of a job that pales in comparison to the one that will require him to knock out all of the power in Las Vegas.
The Amazing Yen (Shaobo Qin) – Tent-act acrobat that is key to avoiding the sensors inside a heavily guarded vault.
Frank Catton (Bernic Mac) – Card dealer and thief who can't get past the gaming board–a fact that comes back into play throughout his show-stealing performance in this movie.
Saul Bloom (Carl Reiner) – Legendary thief who's still got it, as he proves after threatening Danny for merely asking if he's up for the role.
Livingston Dell (Eddie Jemison) – Technology guru that hacks into the impenetrable surveillance system at The Bellagio.
Linus Caldwell (Matt Damon) – Pick-pocket son of a crime artist who doesn't want to trade on his father's name…and after this job he won't have to!
The movie also features two key characters who aren't part of the Eleven, but who make this movie go:
Terry Benedict (Andy Garcia) – Casino owner who forced Reuben out of the business, and happens to be dating Danny's (supposed) ex-wife.
Tess Ocean (Julia Roberts) – Supposed ex-wife of Danny Ocean who divorced him while he was in prison…or did she?
I'm not a huge fan of listing out the cast, but for this movie it's 100% appropriate. And what a crew this is!
The Dialogue
The best part of Ocean's Eleven (and that's saying a lot) is the dialogue. So much is said during this film, including things that are said without words. Plenty of the dialogue was improvised, but much of it was also the brainchild of director Steven Soderbergh (Erin Brockovich, Traffic, and more) and writer Ted Griffin (Ravenous, Matchstick Men).
Check out some of these gems!
Rusty: You'd need at least a dozen guys doing a combination of cons.
Danny: Like what, do you think?
Rusty: Off the top of my head, I'd say you're looking at a Boeski, a Jim Brown, a Miss Daisy, two Jethros and a Leon Spinks, not to mention the biggest Ella Fitzgerald ever!
Reuben: You guys are pros. The best. I'm sure you can make it out of the casino. Of course, lest we forget, once you're out the front door, you're still in the middle of the f***ing desert!
Danny (to Rusty): Ten oughta do it, don't you think? You think we need one more? You think we need one more. All right, we'll get one more.
Danny: Tess, you're doing a great job curating the museum, the Vermeer is quite good, simple, vibrant, but his work definitely fell off as he got older.
Tess: Remind you of anyone?
Danny: And I always confuse Monet and Manet. Now which one married his mistress.
Tess: Monet.
Danny: Right, and then Manet had syphilis.
Tess: They also painted occasionally.
Reuben: Look, we all go way back and uh, I owe you from the thing with the guy in the place and I'll never forget it.
Danny: That was our pleasure.
Rusty: I'd never been to Belize.
There are so many "you had to be there" moments listed above, but that's another reason why you need to watch this movie. The dialogue is so damn good!
The Plan
The Heist (capitalized on purpose) itself is basically a character in the movie, and a pivotal one at that. From the introduction of the heist by Danny to the crew to the fake-out filmed in a mock-up to Danny being "out" of the heist to the phone call placed from Rusty to Terry right in the middle of it all, this heist is brilliantly planned and executed. Whenever a plan is executed in a movie there are holes that you can poke, but those don't expand beyond simple suspension of disbelief, and definitely don't change what we see on screen.
Like most movie heists, there is an ulterior motive, and here it's Danny working to get Tess back. Of course that all comes to a head with her boyfriend Terry Benedict, who owns the casinos they are robbing. Add in the show masterful performances of Clooney, Roberts, and Garcia, and this has greatness written all over it.
Overall Impression of Ocean's Eleven
You already know, this is my favorite movie. I fell in love with heist movies from here, including Ocean's Twelve and Ocean's Thirteen. Those pale in comparison to this, so much so that I don't even consider them as sequels when evaluating how great they are. That's not a knock on 12 or 13, it's a testament to how much I love this movie.
This movie has it all, from dialogue to intrigue to action, and all in small doses. It's easy to follow, yet still surprising in the end. I haven't watched it in a few months–surprising since we're sitting home in the middle of a pandemic–but I am going to pop that DVD in this weekend!
Greg DeMarco's Rating: 5/5
Bandwagon Nerds #160: Changes Bob Iger Style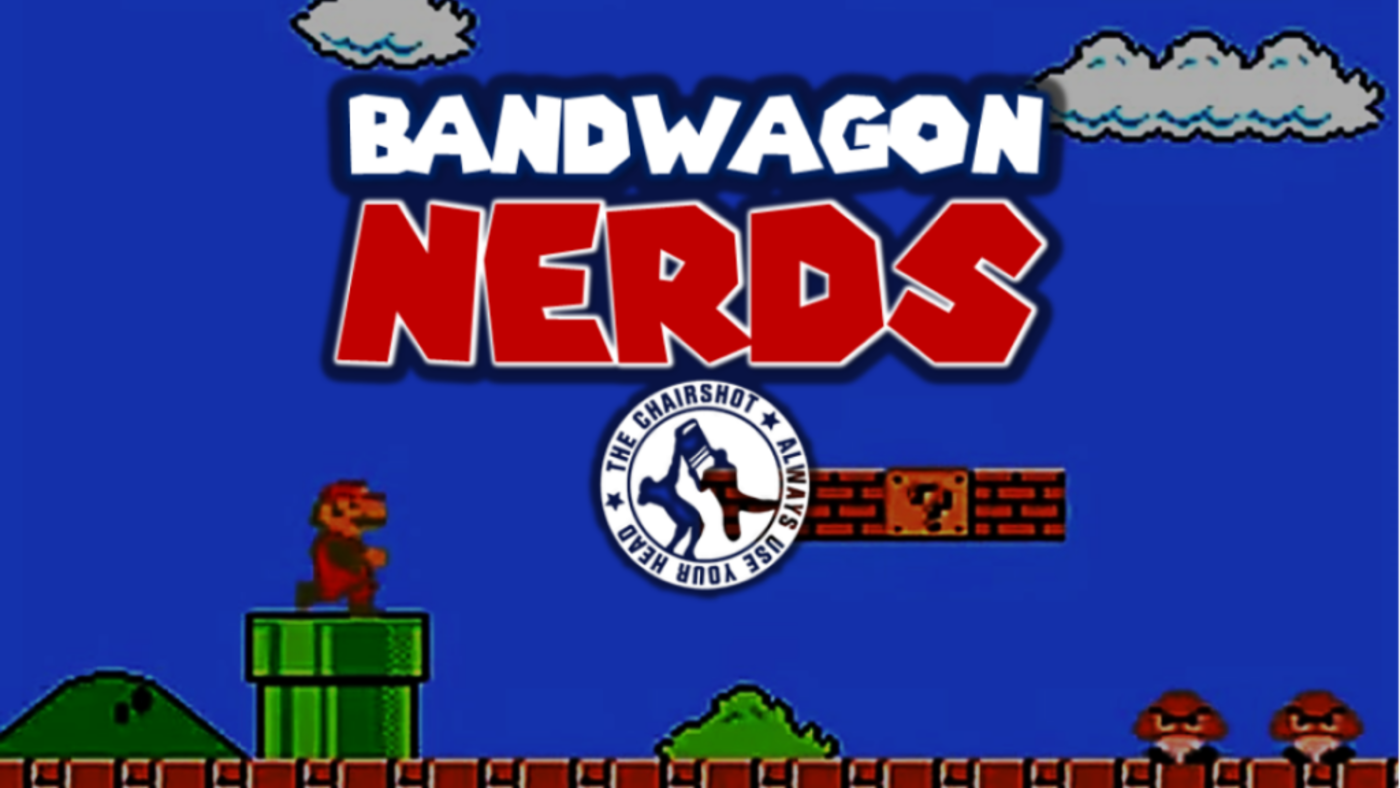 Patrick O'Dowd, PC Tunney, and Rey Cash revisit the leadership changes at Disney and how Bob Iger has already made his mark in the company.  Plus, after slow week in the trailer park last episode, the Nerds react to five, yes FIVE, trailer releases.  Finally, Patrick and PC Tunney review the Apple TV movie, Spirited starring Will Ferrell and Ryan Reynolds.
@WrestlngRealist

@AttitudeAgg
@itsReyCash
@PCTunney
@ViolentAesop
@therealcplatt
@ChairshotMedia
About Bandwagon Nerds
Join Patrick O'Dowd, David Ungar, PC Tunney and Rey Cash as they keep everyone up on all things nerd, and maybe add some new nerds along the way. It's the Bandwagon Nerds Podcast!
About the Chairshot Radio Network
Created in 2017, the Chairshot Radio Network presents you with the best in wrestling and wrestling crossover podcasts, including POD is WAR, Women's Wrestling Talk, The #Miranda Show, Badlands' Wrestling Mount Rushmores, The Outsider's Edge, DWI Podcast, Bandwagon Nerds, the Greg DeMarco Show, 3 Man Weave, Five Rounds, Turnbuckle Talk, Suwama's Station, The Reaction and more! You can find these great shows each week at theChairshot.com and through our distribution partners, including podcasting's most popular platforms.
---
The Chairshot Radio Network
Your home for the hardest hitting podcasts and radio shows!
Listen on your favorite platform!
iTunes  |  iHeart Radio  |  Google Play  |  Spotify
Listen, like, subscribe, and share!
---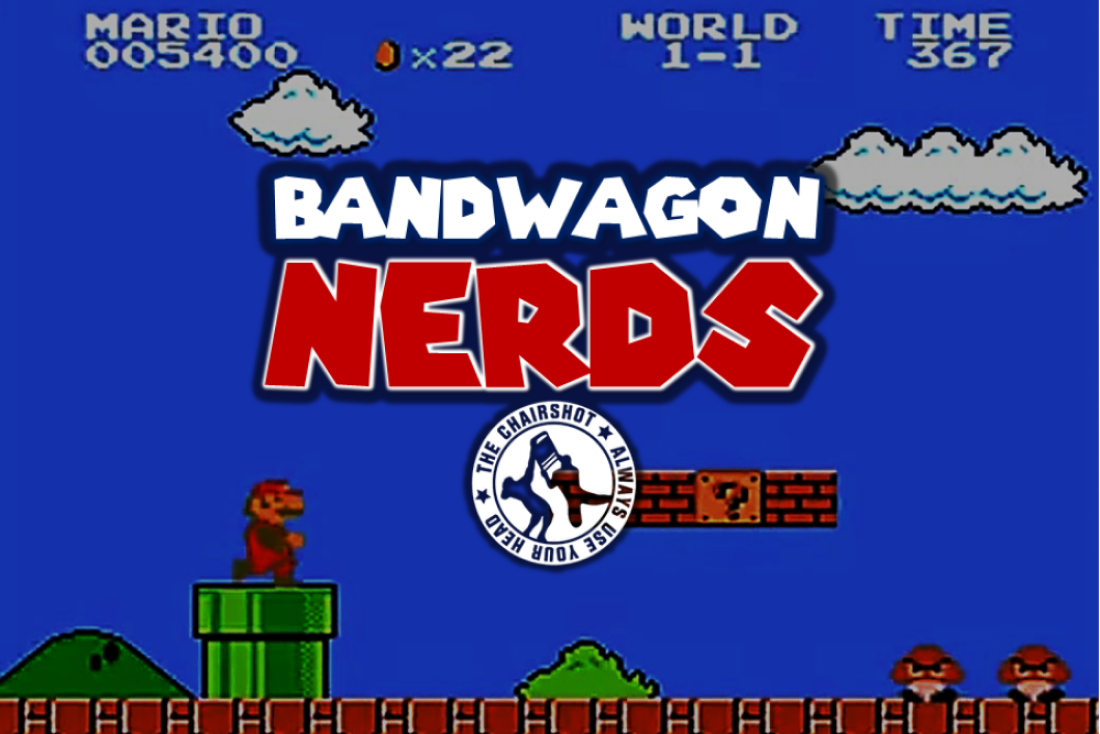 Andrew's Judgmental Album Reviews: Halestorm – Back From The Dead (2022)
So the JAR is checking the pulse on Halestorm's Back From The Dead, from earlier in the year. Are they really back, or should it have had more time to bake?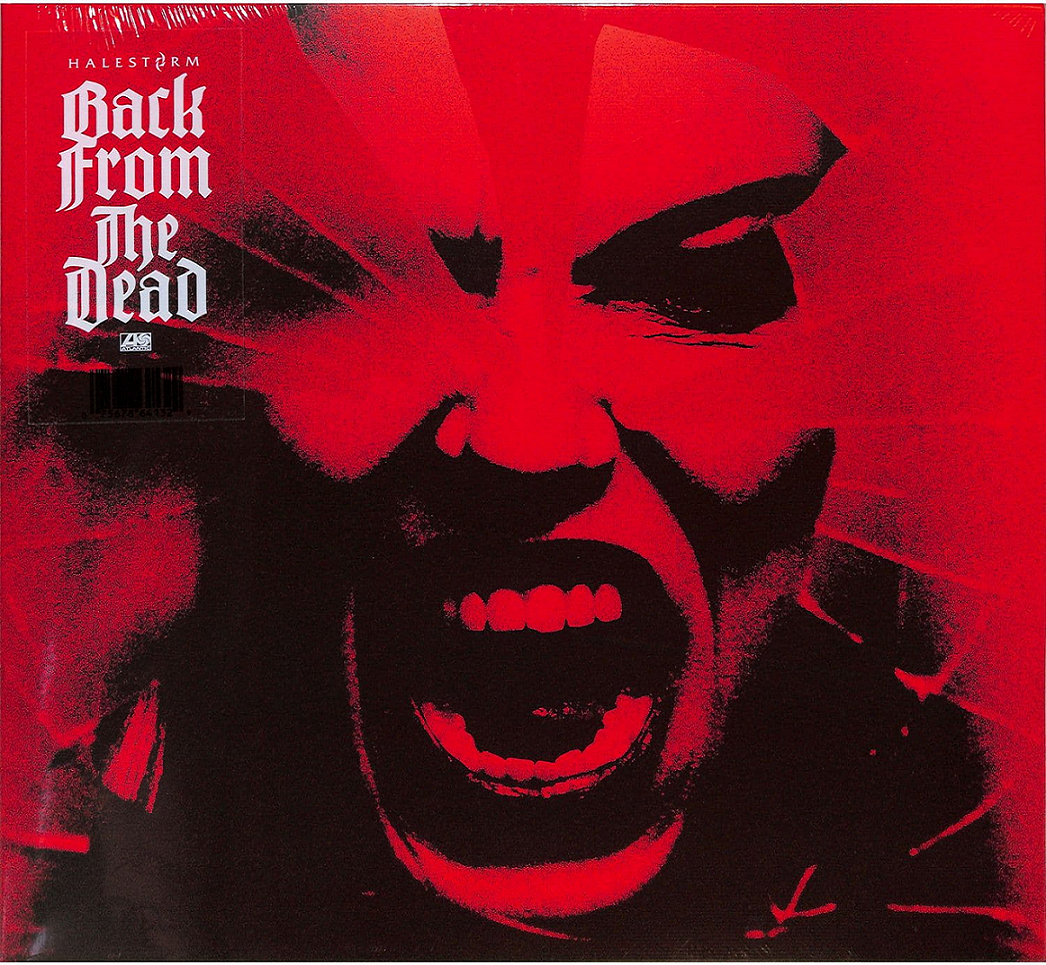 December is always a weird time with new albums. Many sites like to put together their "Top" since I guess they don't expect anything to make a last second sprint for best album of the year. Me on the other hand, I like to use the first couple weeks to catch up on a few albums I may have missed.
And that's right where we are today! This album came out in May, but I was obviously distracted with other things and overlooked it. So now we get to take it for a spin and see where Lzzy and the boys are at in their career.
Halestorm is: Lzzy Hale (Guitars, Piano, Synth & Vocals), Arejay Hale (Drums & Backing Vocals), Joe Hottinger (Lead Guitar), Josh Smith (Bass)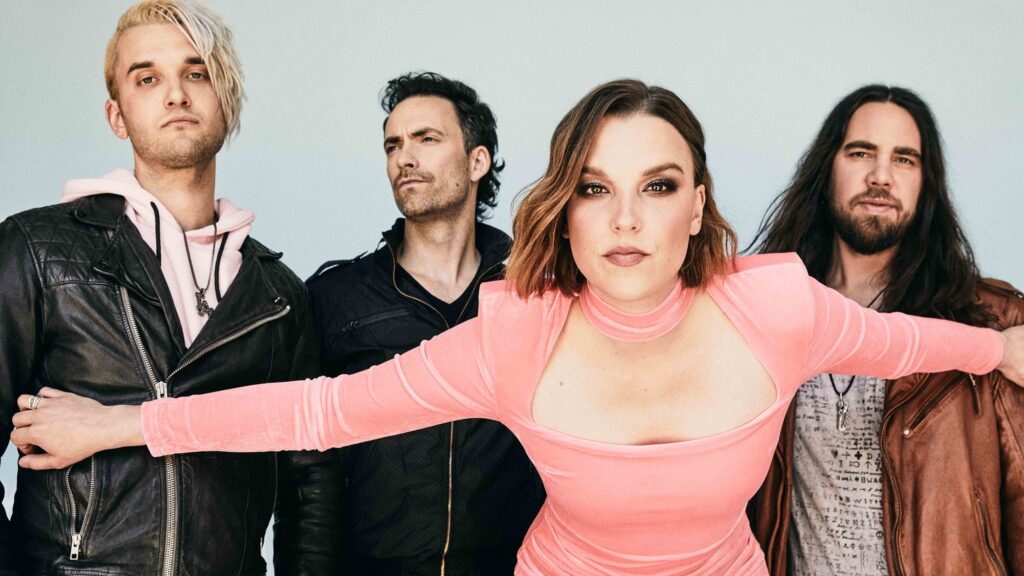 Artist: Halestorm
Album: Back from the Dead (2022)
Label: Atlantic
Total Track Time: 37:46
Back From The Dead has a very southern groove rhythm and the actual tone of the instruments feels like it could've been a B Side to The Union Underground Across the Nation. Lyrically its just very much about quarantine and how it couldn't hold her down/back. The song sounds good even if the lyrical content is something I've kinda become numb to. Wicked Ways has a few lyrical references to older songs in the catalogue. Lzzy's more angry belting with a fair amount of vocal fry allows for the tone to never be lost. She's got imperfections and even if she has her wicked ways it doesn't make her inherently evil. "I've been the freak, I've disobeyed, Every single virtue that I ever praised, I get so high on feeling low, Love running with the sicker things, And sleeping with my ghosts, I burn a flame for every scar, I swore allegiance to the fire in my heart, That light's a darkness I will never betray" – the second verse kinda gets the point across. Strange Girl okay they shift the musical approach a little…but I like it. They go for more of a futuristic/techno vibe. Reminds me of like Adema or Orgy. I do like the lyrical point, its laid out in a very catchy way, the bridge is a nice breakdown crowd singing point for a live concert, its a solidly arranged Pop Rock song. "So you can damn me straight to hell, You can crucify my name, You can throw me to the wolves, You can burn me in the flame, And say, She's such a strange girl, Such a strange girl, The world needs strange girls, Just like me" – see its a good message.
Brightside is more about embracing the fact that life only gets darker so you need something to help you see the bright side. It definitely has a Saliva kind of vibe. That early 00s Hard Rock tone. A decent enough song, if not redundant for the sake of how popular music works nowadays.  The Steeple I feel like is supposed to be more of a rallying cry style of song, but really I'm just focused on the fact they made a rock song based off that little nursery rhyme with the hand gestures for here's the church, here's the steeple, open the doors, see all the people. Not a terrible song, I'm just not gonna take it seriously at all. Terrible Things is yet another quarantine song, done more in the vein of Distrubed's take on Sound of Silence. Musically the song is somber and fine, but yeah the ear fatigue of quarantine themes has me counting the seconds until the next song. My Redemption starts with the synths and guitars so heavy that is sounds more like Muse than Halestorm. "Took back my life through an ocean of tears, In a hole down so deep, suffocating from fear, Running from purpose while losing my grip, Building thе walls that built me brick by brick" – there's a good chance that a fair bit of the imagery in the song could be quarantine inspired; but the lyrics have a wide enough application that the concept of building yourself back up for redemption transcends easy potential connections.
Bombshell is interestingly worded in the approach on how women are treated in the industry. I especially enjoy the bridge, "She's not fragile like a flower, She is fragile like a bomb". I like the fact that bombshell isn't being used to describe a "gorgeous woman" but more a woman ready to explode. I Come First is a song where I hope there might've been some sexual word play since they've done that in the past, but this is more of a "know your worth" style of song. The song isn't terrible, but it is wholly forgettable. Psycho Crazy well the song isn't walking down any new avenues. The typical concept of someone pointing out her issues and calling her crazy…so she'll up the ante. "If you want crazy, I'll give you psycho, So don't make me mad, I'll get sick in the head, And show you what you don't know, If you want crazy, I'll give you psycho" – I would say the vibe is a generally venomous on the road to break up song. Decent, but not great. Raise Your Horns is more like Hallelujah than a rock song. A piano ballad done with the lighters swaying in the crowd concept. I wasn't anticipating ending the album with this kind of song.

Okay, I…don't know why this album was hyped so hard. It wasn't awful, so don't get it twisted. It's just such…bland Hard Rock. There were basically 3 songs with clever wording or a message that wasn't trite. And I feel like ending the song with something that sounded more like a church hymnal, after the last few songs weren't very strong, is a heavy misstep.
The album wasn't awful, but God was it boring.
Final Judgment: 5.85/10