DeMarco Movie Review: Ocean's Eleven (2001)
Greg DeMarco returns with another movie review! This time around it's his #1 favorite movie, Ocean's Eleven. You can imagine what grade it gets.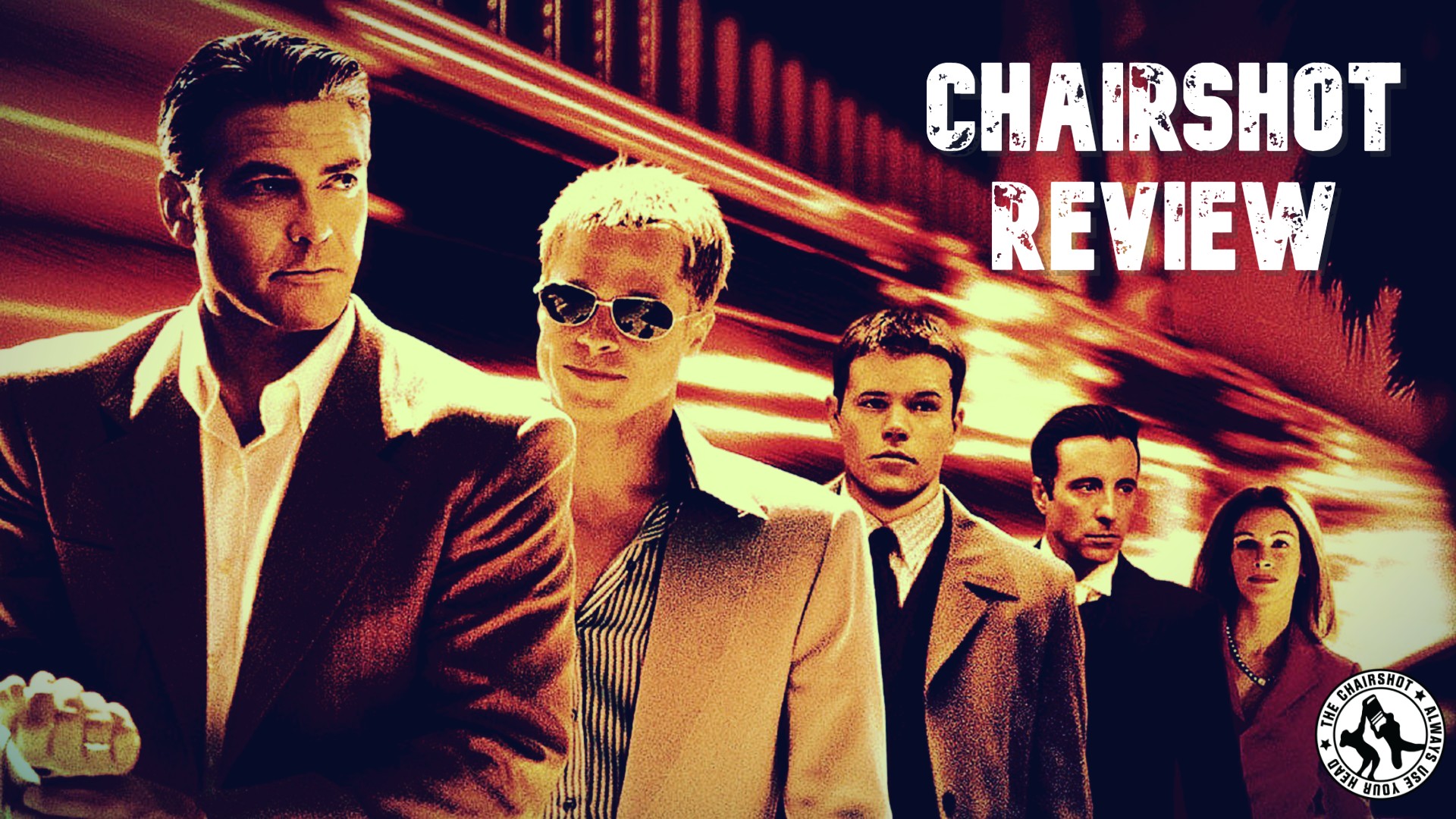 Greg DeMarco returns with another movie review! This time around it's his #1 favorite movie, Ocean's Eleven.
As we continue to expand our content offerings at The Chairshot, I am here with a review my my all-time favorite movie–Ocean's Eleven! This is my second movie review here on the site, as the first was for this year's Dave Batista offering, My Spy. I got some feedback that my last review was too synopsis heavy and not enough review. Thanks to that feedback, this review is formatted differently.
(That feedback came from someone who has written movie reviews, and taught people how to do them. She's also my wife, the Lovely & Talented Mrs. DeMarco).
Ocean's Eleven: My favorite movie…ever.
I first saw Ocean's Eleven on a random Friday afternoon as part of a work outing that I planned for my team while working as a manager at Capital One. I loved it so much that I went back and saw it again…that night. This movie turned me on to heist movies because of the twists and turns, along with the amazing ensemble cast.
If you're familiar with Ocean's Eleven–GO WATCH IT NOW! But in all seriousness, it's a heist movie where Danny Ocean (George Clooney) leads a band of sophisticated criminals (including Brad Pitt, Matt Damon, Don Cheadle and many others) into the vault of The Bellagio, The Mirage, and The MGM Grand. As you'll learn, those are Terry Benedict's casino's, and Benedict happens to be dating Tess Ocean, Danny's estranged (and allegedly former) wife. Like any good heist movie (and this is the best), it's full of twists, turns, and a big reveal at the end.
Why do I love this movie so much? Read on and see!
Amazing and Eclectic Cast Of Characters
One of the biggest strengths of Ocean's Eleven is the cast. It's unheard of to get this type of group together, and it becomes increasingly challenging in the rest of the trilogy. Danny Ocean's crew features 11 in total (hence the name), and each is equally amazing and diverse:
Danny Ocean (George Clooney) – Career thief who immediately violates parole when released from prison so he can travel to Las Vegas and plan this insane heist.
Rusty Ryan (Brad Pitt) – Career thief who is partially responsible for putting Danny in jail, but is right there when he wants to take down Benedict's trifecta of casinos.
Reuben Tishkoff (Elliott Gould) – Former casino owner who also basically invented casino security. He was muscled out by Terry Benedict, and is the money man behind the operation.
Virgil (Casey Affleck) & Turk (Scott Caan) Malloy – The Malloy Twins from Utah are the classic henchmen of the bunch, playing numerous roles throughout the film.
Basher Tarr (Don Cheadle) – Munitions expert fresh off of a job that pales in comparison to the one that will require him to knock out all of the power in Las Vegas.
The Amazing Yen (Shaobo Qin) – Tent-act acrobat that is key to avoiding the sensors inside a heavily guarded vault.
Frank Catton (Bernic Mac) – Card dealer and thief who can't get past the gaming board–a fact that comes back into play throughout his show-stealing performance in this movie.
Saul Bloom (Carl Reiner) – Legendary thief who's still got it, as he proves after threatening Danny for merely asking if he's up for the role.
Livingston Dell (Eddie Jemison) – Technology guru that hacks into the impenetrable surveillance system at The Bellagio.
Linus Caldwell (Matt Damon) – Pick-pocket son of a crime artist who doesn't want to trade on his father's name…and after this job he won't have to!
The movie also features two key characters who aren't part of the Eleven, but who make this movie go:
Terry Benedict (Andy Garcia) – Casino owner who forced Reuben out of the business, and happens to be dating Danny's (supposed) ex-wife.
Tess Ocean (Julia Roberts) – Supposed ex-wife of Danny Ocean who divorced him while he was in prison…or did she?
I'm not a huge fan of listing out the cast, but for this movie it's 100% appropriate. And what a crew this is!
The Dialogue
The best part of Ocean's Eleven (and that's saying a lot) is the dialogue. So much is said during this film, including things that are said without words. Plenty of the dialogue was improvised, but much of it was also the brainchild of director Steven Soderbergh (Erin Brockovich, Traffic, and more) and writer Ted Griffin (Ravenous, Matchstick Men).
Check out some of these gems!
Rusty: You'd need at least a dozen guys doing a combination of cons.
Danny: Like what, do you think?
Rusty: Off the top of my head, I'd say you're looking at a Boeski, a Jim Brown, a Miss Daisy, two Jethros and a Leon Spinks, not to mention the biggest Ella Fitzgerald ever!
Reuben: You guys are pros. The best. I'm sure you can make it out of the casino. Of course, lest we forget, once you're out the front door, you're still in the middle of the f***ing desert!
Danny (to Rusty): Ten oughta do it, don't you think? You think we need one more? You think we need one more. All right, we'll get one more.
Danny: Tess, you're doing a great job curating the museum, the Vermeer is quite good, simple, vibrant, but his work definitely fell off as he got older.
Tess: Remind you of anyone?
Danny: And I always confuse Monet and Manet. Now which one married his mistress.
Tess: Monet.
Danny: Right, and then Manet had syphilis.
Tess: They also painted occasionally.
Reuben: Look, we all go way back and uh, I owe you from the thing with the guy in the place and I'll never forget it.
Danny: That was our pleasure.
Rusty: I'd never been to Belize.
There are so many "you had to be there" moments listed above, but that's another reason why you need to watch this movie. The dialogue is so damn good!
The Plan
The Heist (capitalized on purpose) itself is basically a character in the movie, and a pivotal one at that. From the introduction of the heist by Danny to the crew to the fake-out filmed in a mock-up to Danny being "out" of the heist to the phone call placed from Rusty to Terry right in the middle of it all, this heist is brilliantly planned and executed. Whenever a plan is executed in a movie there are holes that you can poke, but those don't expand beyond simple suspension of disbelief, and definitely don't change what we see on screen.
Like most movie heists, there is an ulterior motive, and here it's Danny working to get Tess back. Of course that all comes to a head with her boyfriend Terry Benedict, who owns the casinos they are robbing. Add in the show masterful performances of Clooney, Roberts, and Garcia, and this has greatness written all over it.
Overall Impression of Ocean's Eleven
You already know, this is my favorite movie. I fell in love with heist movies from here, including Ocean's Twelve and Ocean's Thirteen. Those pale in comparison to this, so much so that I don't even consider them as sequels when evaluating how great they are. That's not a knock on 12 or 13, it's a testament to how much I love this movie.
This movie has it all, from dialogue to intrigue to action, and all in small doses. It's easy to follow, yet still surprising in the end. I haven't watched it in a few months–surprising since we're sitting home in the middle of a pandemic–but I am going to pop that DVD in this weekend!
Greg DeMarco's Rating: 5/5
Mitchell's Hyrule Puro-Resu News Report! (2/22/21)
We hear from the Bracket Finalists!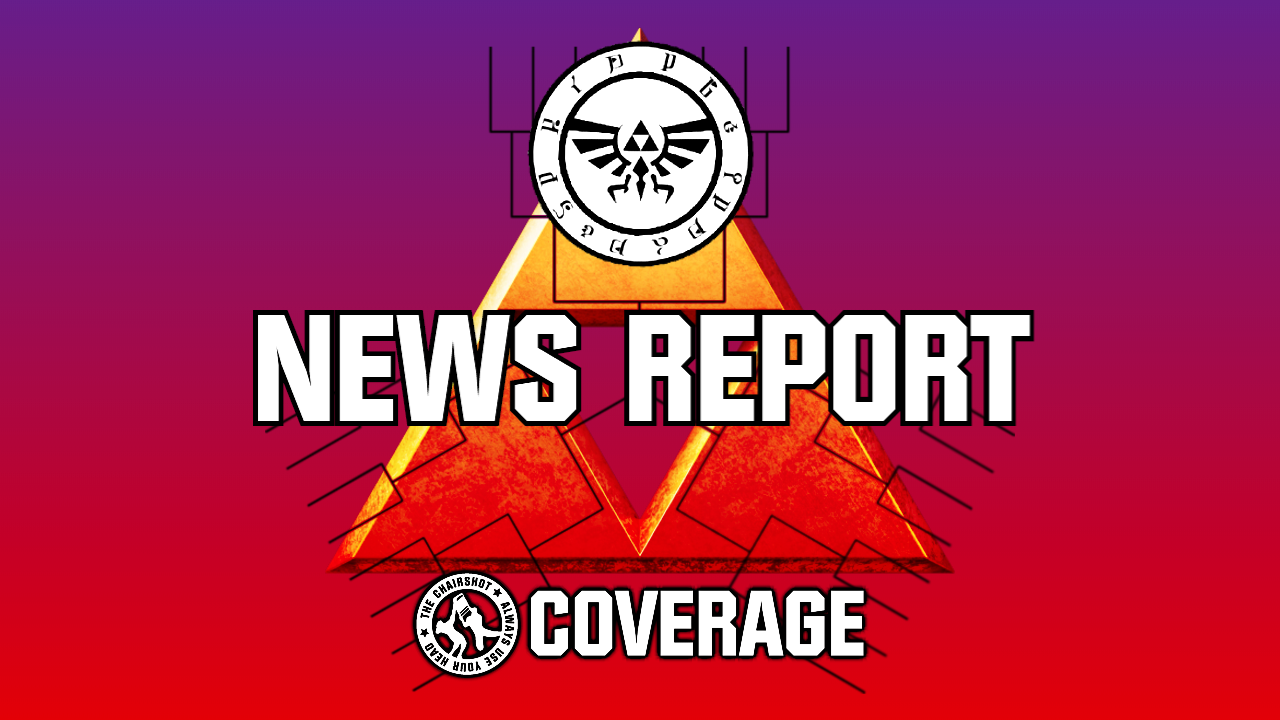 HPW Media went in search of the six Triforce Tournament Bracket Finalists!
Before they all battle in the Second Triforce Tournament's various bracket finals, we hear from Ganondorf, Yuga, Hilda, Cia, Ravio and Ghirahim!
First, the Finalists of Power!
Yuga has HPW record him painting, and he also narrates it. "Wrestling is so inspiring, isn't it? The strength, the grace, the passion! All of it is so wonderful." Yuga wants to "paint such a masterpiece" on the canvas of the ring, and then all can marvel at his skills. And Yuga is so honored to be doing so against a truly one-of-a-kind talent in Ganondorf! The one male Gerudo of this generation, "and he is a true specimen!" That will make Yuga's triumph even more of a masterful work of art! And speaking of, the picture Yuga was painting is now complete, and it's an admittedly well-down painting of himself holding up a golden triangle, clearly meant to be the Triforce of Power.
Ganondorf says he doesn't care about art, but he still plans on "painting" a picture in the finals. "The black and blue of bruising. The red of blood. All of it on that pale pink face of Yuga's like clown make-up." For Ganondorf, paintings don't wow him, because they don't move. "Action, motion, collision. Those are what wrestling is about. There you will find art." And when it comes to wrestling, Ganondorf is a better artist than Yuga will ever be. And the only masterpiece we'll be seeing at the finals is Ganondorf going back to back as the winner of the Bracket of Power. Will Ganondorf put some pain in Yuga's paint?
Second, the Finalists of Wisdom!
Cia and the Dark Forces are together and training because even Volga, Gibdo and Wizzro have a match now. Cia leads them in getting fired up for what appears to be an obstacle course. "Who're we gonna crush!?" "The UnderWorld Order!" "Who're we gonna kill!?" "The UnderWorld Order!!" "Who're we gonna kiss?" Only Gibdo shouts "The UnderWorld Order!" because he didn't hear the trick.
Cia turns to Wizzro and puts her hands on his shoulders. She knows he hasn't stepped in the ring as a wrestler in a long time, but the Dark Forces needs him! They are going to get revenge on ReDead for betraying them, and then get after the Trios Championships! Wizzro is so fired up, he runs at the obstacle course! He quick steps in the tires but gets tripped up at the end, and he takes his anger out on the tires themselves. Wizzro tosses the one tire and storms off to the next obstacle.
"As for 'Her Grace', Hilda," Cia says, "she's not that special. Her Royal Highness' Matched Luggage? Is that some kind of nerdy reference?" Cia's not going to lose to some sort of "spoiled brat meme lord living off her daddy's money." There will be no luggage, no crowning moment, just Cia moving on to the tournament finals.
But Hilda responds by… Not really responding. Hilda reclines on a plush purple chaise lounge in a parlor with a portrait of herself on the wall. Hilda sips champagne from a tall glass and smooths her legs along the purple cotton. She lets out a sigh of satisfaction and smiles sweetly at the camera. "Cia. I'm going to beat you. And I will not apologize for any of it." Hilda takes another sip, and the cameras fade to black. Will there be no regrets and no remorse when these two throw down in the Wisdom Finals?
Last but not least, the Finalists of Courage!
"Hello~! Ravio here! And do I have a deal for you! Wherever you can get HPW merchandise, you can now find Ravio merchandise! YAAAY~!" A little white bird-like creature waves a Ravio banner while Ravio fires off party poppers, that are also Ravio branded. There's a little note that these are also available merchandise. Ravio shows off that he has Ravio brand liquid soap (and the bottle looks a lot like what he used on King Bulblin), Ravio brand refrigerator magnets, Ravio staplers, Ravio staple removers, Ravio pens and pencil sets, Ravio brand paintbrushes, Ravio brand watercolor paints, "SO! MUCH! STUFF!"
"And if you order with this special Ravio QR Code within the next 24 hours, you can get your very own, limited edition, RAVIOOO~ HAAAT~!" It's a baseball cap with rabbit ears and the same eyes as on Ravio's mask. And be sure to cheer Ravio on in the bracket finals on March 3rd! YAAAY~! Ravio claps "thunderstick" balloons together, and there's another note that these are also for sale.
The video pauses but it's revealed Ghirahim is watching this on his laptop. Ghirahim sighs and facepalms, then sets his laptop on the coffee table. He sits back and puts his hands together in a contemplative finger pyramid. "So this is the one… Who is in the finals with me? All because Volga and that brain dead dork couldn't just settle things in a match." Actually, Ghirahim says this is the best for him, too. "If Volga or ReDead had actually advanced, they would definitely have pulverized this purple little rodent, and I'd have to waste my time with them." Ghirahim hopes a lot of fans do buy the merchandise. Ravio's going to need all that money to pay for his hospital bills. Will Ghirahim crush Ravio's dreams not with courage, but with cruelty?
---
My Thoughts:
We're just 10 days away from the bracket finals event! Also, I hope someone picked up on the hypocrisy in Cia's promo, i.e. over references made as if that's a bad thing. I almost had Ravio make a Spaceballs reference of his own but I decided not to. It might've been too easy to make that joke about merchandising but hey.
Bandwagon Nerds #67 – 90s Project pt. 3: Dramas
The 90s project continues with the Nerds' top 10 Dramas. The guys review WandaVision episode seven and discus the Mortal Kombat trailer.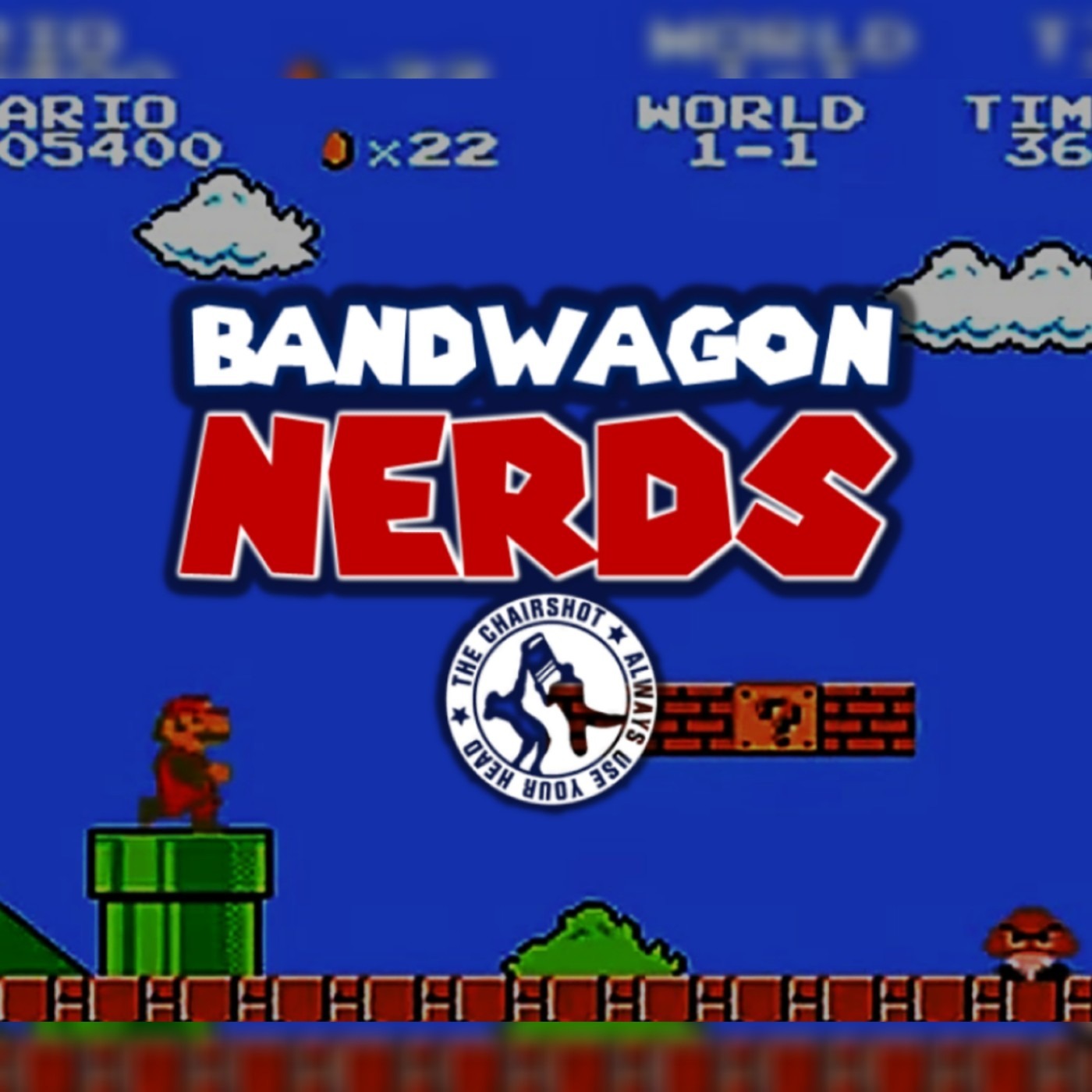 It's a super-sized edition of the Bandwagon as the Nerds wax poetic about their top 10 dramas of the 1990's!  Dave, Patrick, Rey and PC just had too many good options for a standard show.  What movies made the cut, and who breaks the "No Honorable Mentions" rule first?  Plus, WandaVision revealed a big bad this week, but was it THE big bad of the show.  The Nerds break it all down!  The trailer for the Mortal Kombat reboot was released this week and the Nerds have thoughts.
@BandwagonNerds
@WrestlngRealist
@AttitudeAgg
@itsReyCash
@PCTunney
@ChairshotMedia
About Bandwagon Nerds
Join Patrick O'Dowd, David Ungar, and a rotating cast of guests as they keep everyone up on all things nerd, and maybe add some new nerds along the way. It's the Bandwagon Nerds Podcast!
About the Chairshot Radio Network
Created in 2017, the Chairshot Radio Network presents you with the best in wrestling and wrestling crossover podcasts, including POD is WAR, Women's Wrestling Talk, The #Miranda Show, Badlands' Wrestling Mount Rushmores, The Outsider's Edge, DWI Podcast, Bandwagon Nerds, the Greg DeMarco Show, 3 Man Weave, Five Rounds, Turnbuckle Talk, Suwama's Station, The Reaction and more! You can find these great shows each week at theChairshot.com and through our distribution partners, including podcasting's most popular platforms.
---
The Chairshot Radio Network
Your home for the hardest hitting podcasts and radio shows!
Listen on your favorite platform!
iTunes  |  iHeart Radio  |  Google Play  |  Spotify
Listen, like, subscribe, and share!
---