Greg DeMarco's ROH #470 Review: Finlay/Romero & Delirious/Sydal
Greg DeMarco continues his catch-up on ROH as the Pure Championship tournament continues with David Finlay vs Rocky Romero and Delirious vs Matt Sydal.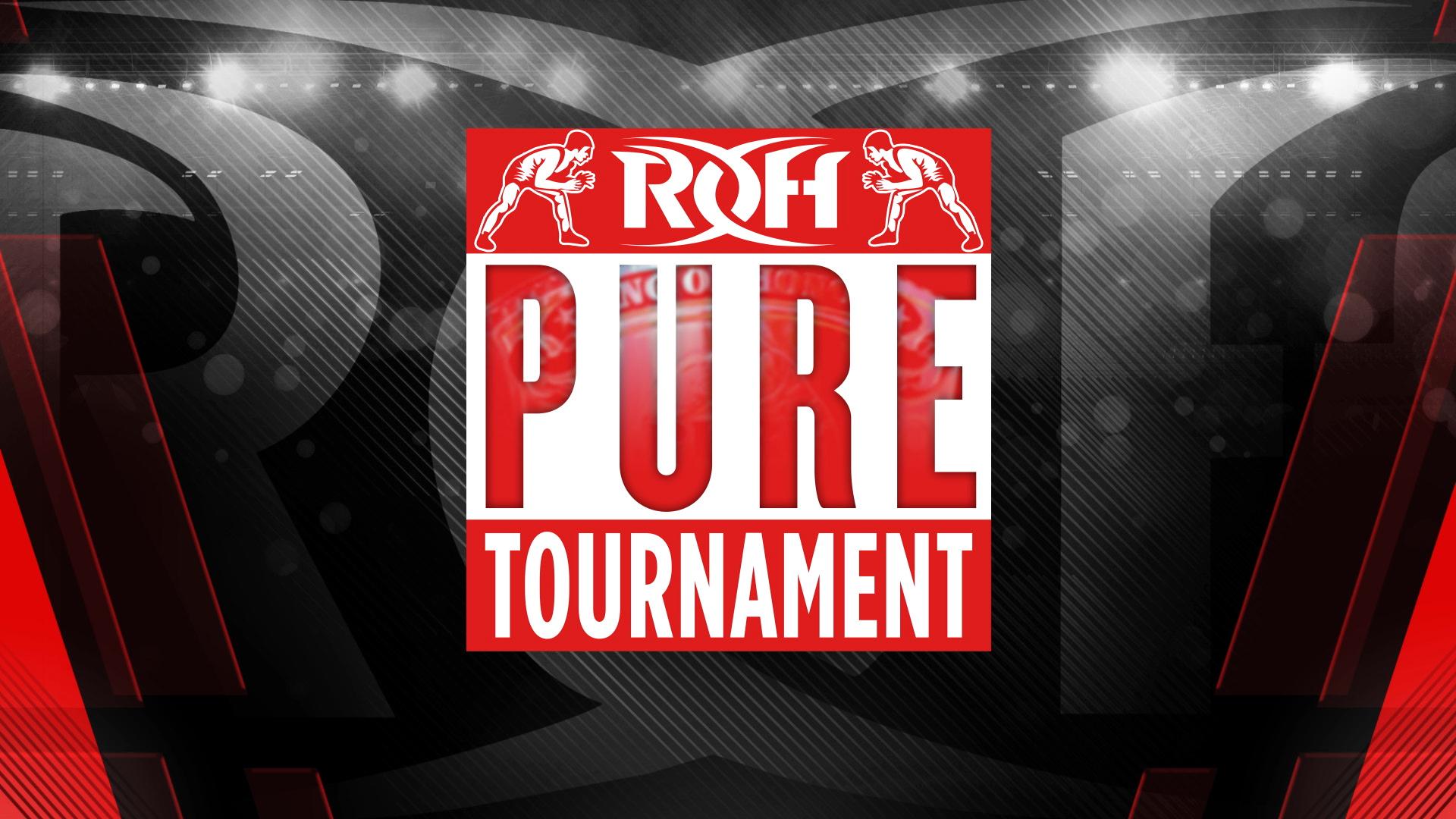 Greg DeMarco continues his catch-up on ROH as the Pure Championship tournament continues with David Finlay vs Rocky Romero and Delirious vs Matt Sydal.
If you know me, you know I am a huge ROH fan going back to the "old days" when the company featured stars like CM Punk, Samoa Joe, Christopher Daniels, AJ Styles, Tyler Black (Seth Rollins), Kevin Steen (Owens), El Generico (Sami Zayn) and many more. Recent years turned me off of the of the product, but with ROH making a return and focusing on the Pure Championship, I am ready to make my own return…to honor.
ROH episode #470
Quinn McKay welcomes us and we see the end of both matches from last week, followed by comments from the winners. I don't hate it, but this show (on FITE.tv) is 50 minutes long. Both promos were effective, addressing their possible block semifinal opponents, all of whom are wrestling on this episode.
Quinn then introduces our upcoming matches for this week, before we head to commercial. At this point, I don't know if we're getting the promo packages like we got last week.
David Finlay promo
I enjoy Finlay's backstory–fourth generation pro wrestler, injured in his last ROH match, and his history with Rocky Romero (including Finlay doing Romero's laundry). My problem is simple: he comes off as a geek. He's not imposing as an athlete, and doesn't jump out as anything special. I know what he's capable of, and in the ring he suits ROH. But…he's just so blah.
"We have to figure out who the best one is. I think  that's me." You think? Okay…
Rocky Romero promo
Man, these sit down promos aren't helping either guy. Rocky Romero is a great athlete, charismatic wrestler, and someone who can still deliver on all fronts. But here he seems boring and bland. Maybe it's the sit down concept? I don't know, because Jonathan Gresham and Wheeler Yuta delivered in these last week, and Jay Lethal showed a ton of intensity. But these two are just boring.
I do have to praise Rocky for the way he talks strategy in terms of his match with Finlay. He plans to focus on his armbar submission and make Finlay exhaust his rope breaks early. THAT is great. Just zero intensity.
Pure Championship Tournament Block A First Round: David Finlay vs. Rocky Romero
Fifteen minutes and 2 commercial breaks later, we have a match! Love the stats for Rocky, including his record over Finlay in Japan and his notable wins in ROH (including Daniel Bryan and Cesaro–but they insist on avoiding those names). David Finlay enters still devoid of any charisma. Code of Honor is respected with a handshake before the bell, and we are reminded that the winner will face Jay Lethal in the Block A Semifinal.
Caprice Coleman with the great point about both men being active in New Japan this year, meaning they have less ring rust than most. Of course, they're opponents, so it gives neither the advantage. Ian Riccaboni gives the rules during the opening moments of the match, which at least wastes less time.
Three minutes into the match and David Finlay is finally showing some charisma.  This tournament is all about athleticism and in-ring prowess (a fact which Coleman just remind me of on commentary), but it's STILL pro wrestling, and you need the whole deal to keep people engaged. Also, we go to commercial 4 minutes into the match, giving us three commercial breaks and less than 4 minutes of wrestling in the first 22 minutes of the program.
No offense to Riccaboni, but reminds me of how much I miss Dave Prazak calling ROH matches. Ian is a great host and would do well if ROH utilized panels, but this just isn't working as well for me.
Rocky cuts off Finlay seven and a half minutes in, meaning that we are halfway through the time limit of the match and nothing of significance has happened. But with Rocky in control, and with a face towards the camera, the storytelling finally begins. I really hope Rocky wins, because this tournament needs personality.
Rocky shows some fire after not getting three, using his warning on a closed fist. He moves to another Diablo Armbar, getting Finlay to use another rope break. Finlay reverses Sliced Bread into a back breaker for a nearfall, then gets the win with his Last Shot
Winner and advancing to the Block A Semifinals – David Finlay
Rating – ***
Impression: Good match, started off slow, but picked up. Watch for the brilliance of Rocky Romero.
I am bummed that Rocky Romero was eliminated here, because he was really shining in the match.
Matt Sydan promo
In the opening 30 seconds of Matt Sydal's promo, he's outclassed everyone on this episode. He speaks with a certain urgency that was lacking. He puts over himself, his opponent in Delirious and their history, and the importance of Ring Of Honor both historically and today.
Delirious promo
I remember when Delirious took over the ROH Academy, and all the talents suddenly started to have personas. This man is a fantastic character, and proves so here. Talking in jibberish with subtitles, he tells a better story than Finlay or Romero before him.
"I'm doing this because I'm bored, and I want to play chess with the best wrestlers in the world" is a brilliant line that perfectly sums up this character.
Pure Championship Tournament Block B First Round: Matt Sydal vs. Delirious
Lots of intensity despite the opening being an obvious "feeling out process." These two know each other so well, and it shows. The intensity also minimizes the need for commentary, making it complimentary to the product, it doesn't have to make up for anything like we saw earlier.
Both guys are also, for lack of a better word, noisy. And that really makes a difference as we don't have fans. Four and a half minutes in, Delirious uses a rope break to impact Sydal's shoulder, showing how smart he is in the ring. He had been focusing on the leg, but commentary brilliantly points out that Sydal had shoulder surgery in 2010 and it's always bothered him, proving that Delirious had this set-up in mind all along.
Delirious kicking out multiple times with his legs trapped under him tells me two things: you can still do something new in wrestling in 2020, and Delirious is obviously a fan of yoga. Sydal then taps Delirious' out with his own move, the Cobra Clutch, right before the 10 minute mark.
Winner and advancing to the Block B Semifinals – Matt Sydal
Rating – ***1/2
Impression: Match of the night, you can tell they've done this more times than we know. Great intensity, great wrestling, and great finish.
Matt Sydal advancing makes total sense, since he was wrestling the booker. Glad to see him moving on and I am looking forward to his match with Gresham.
Overall Impression – 7/10
Honestly, my quips are the same: goofiness outside of the ring that makes this look like we are "playing wrestling promotion." In-ring action was great, but we went nearly 20 minutes before getting to the action. Cut down the promos, and add in a third non-tournament match. It's a simple idea, and it would add so much.
King's WrestleMania Rewind: Stone Cold VS. Scott Hall (WrestleMania X8)
Chris King is back with another WrestleMania Rewind, looking at the NWO's Scott Hall battling Stone Cold Steve Austin at WWE WrestleMania X8 from Toronto!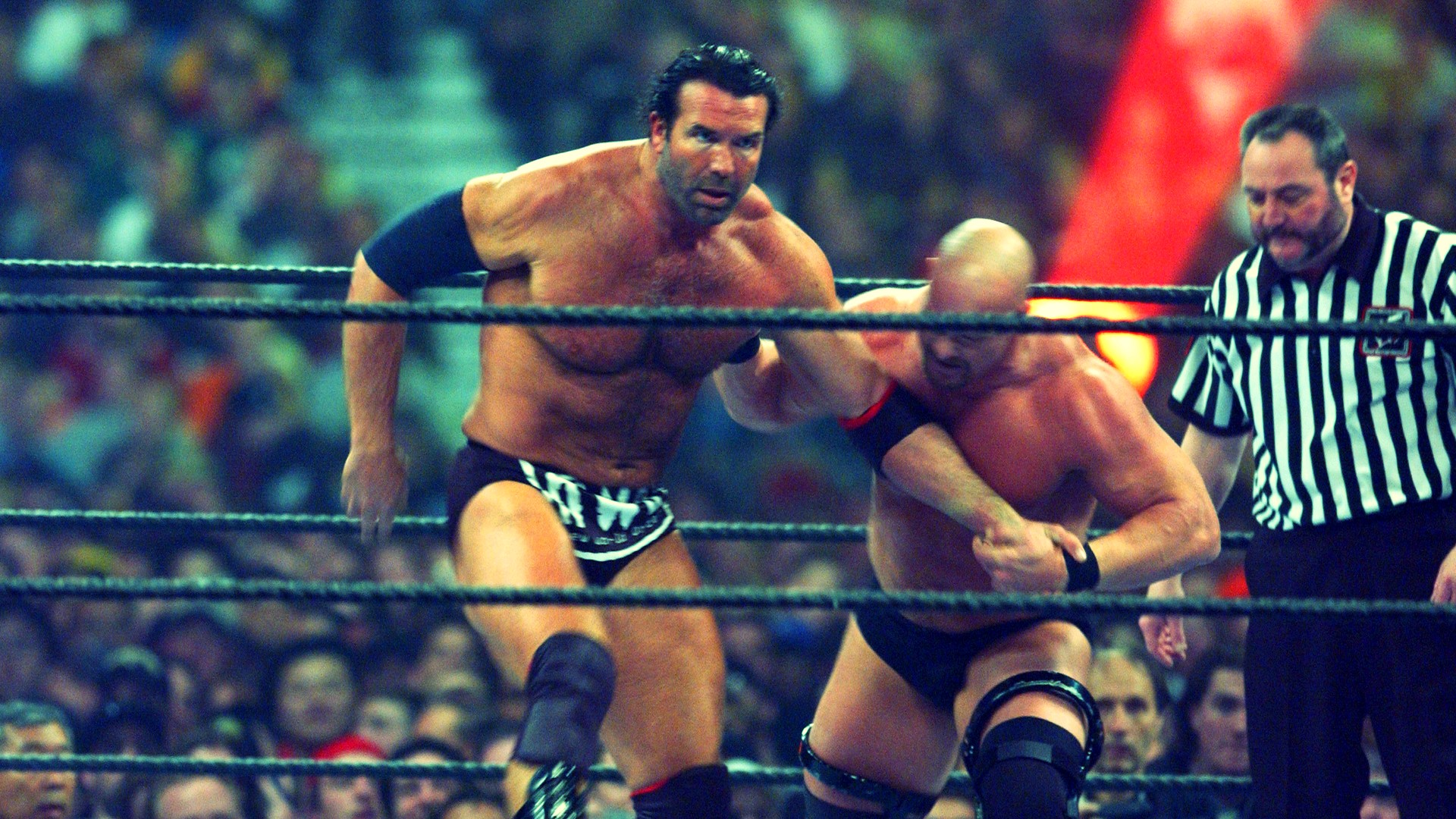 Chris King is back with another WrestleMania Rewind, looking at the NWO's Scott Hall battling Stone Cold Steve Austin at WWE WrestleMania X8 from Toronto!
Chris King is back this week with another edition of WrestleMania Rewind, where he is rewatching all the past Mania matches and feuds. This week you're in for a treat as we look back at 'Stone Cold' Steve Austin vs. Scott Hall at WrestleMania X8.
In late 2001, Vince McMahon bought out his competition WCW and acquired the rights to a plethora of talent including Booker T, Eddie Guerrero, Chris Benoit, and the iconic trio known as NWO. Hulk Hogan; Kevin Nash, and Scott Hall were hell raisers, and what better way to make a name for yourself than take out the two top superstars in the WWE The Rock, and Stone Cold?
The NWO cost Austin his chance at becoming the Undisputed Champion at No Way Out during his match with Chris Jericho. Adding insult to injury, the NWO spray-painted 'The Texas Rattlesnake' with their brand logo just like they did in WCW. As you can imagine, Austin was pissed and out for revenge against the group and primarily Scott Hall.
Hall would challenge Stone Cold to a match at WrestleMania 18. Both superstars beat the living hell out of each other leading up to this highly-anticipated match for who runs the WWE.
The glass broke and Stone Cold made his iconic entrance, and black and white NWO covered Halls' entrance alongside Kevin Nash. With the odds stacked against 'The Toughest S.O.B' could Austin or NWO prove their dominance? Sadly the NWO  broke up that very night when Hulk Hogan came to the aid of his adversary The Rock after their 'iconic' dream match. Stone Cold would ensure the victory with the Stunner. Hall would perform an Oscar-worthy sell over the finisher.
What a time to be a wrestling fan in the 2000s when nothing was impossible for WWE. Who would've thought WCW would go out of business and Hogan would make his long-awaited return to WWE?
King's WrestleMania Rewind: Seth Rollins vs. Kevin Owens (WWE WrestleMania 36)
Chris King takes a look at the most underrated WWE WrestleMania matches, and starts off with Seth Rollins battling Kevin Owens at WrestleMania 36!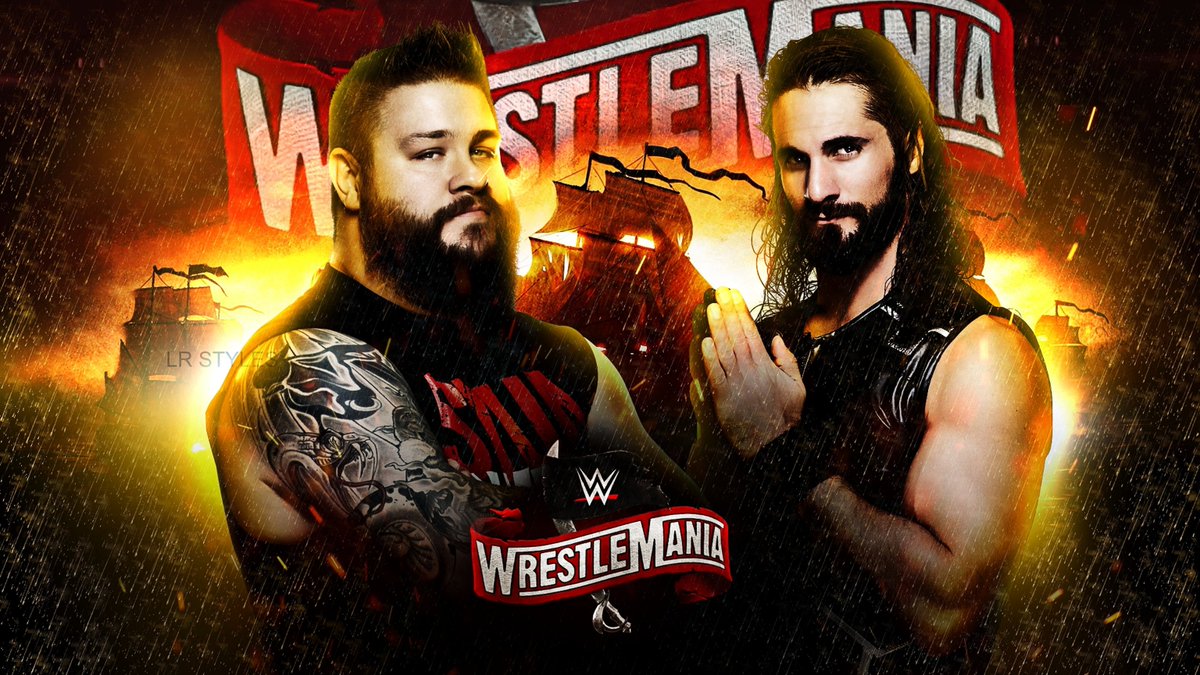 Chris King takes a look at the most underrated WWE WrestleMania matches, and starts off with Seth Rollins battling Kevin Owens in the WWE Performance Center at WrestleMania 36!
Chris King is starting a new series heading into WrestleMania season dubbed WrestleMania Rewind. Each week he'll be going back and sharing his insight over underrated matches at the Show of Shows. First up, is Kevin Owens vs. "The Monday Night Messiah" Seth Rollins at WrestleMania 36.
At the 2019 edition of Survivor Series, Rollins sacrificed himself during the men's traditional match allowing SmackDown to ultimately gain the victory. The following night the self-proclaimed Messiah, berated the whole roster but KO was not having any part of it. Owens quickly became a huge barrier in Rollins' cause for the greater good. The Authors of Pain attacked Owens with Rollins' character in question.
Owens finally had enough of his rival's mind games and torment and challenged Rollins to a match on the Grandest Stage Of Them All. Rollins mockingly accepted his challenge and the match was made official for night one of WrestleMania. Owens came out of the gate beating the holy hell out of the Monday Night Messiah trying to achieve his long-awaited moment at Mania but, Rollins tried to steal a disqualification victory by using the ring bell.
Owens hellbent on revenge provoked Rollins into turning their encounter into a no-disqualification contest where the fight could be taken all over the empty arena. The highlight of the match, was when KO used the WrestleMania sign to deliver a thunderous senton bomb through the announce table. Owens would secure the victory with a Stunner in an incredible match. Despite having no crowd during the pandemic era, both KO and Rollins put on an intense performance under the brightest lights.
In my personal opinion, this was a great feud that helped both superstars in their transformation as compelling characters for years to come.