Matt's Recap & Review: Ring of Honor TV (10/14/2019)
Matt Davis is back with his look at Ring of Honor on FITE TV Episode 421 featuring Jay Lethal vs. PJ Black!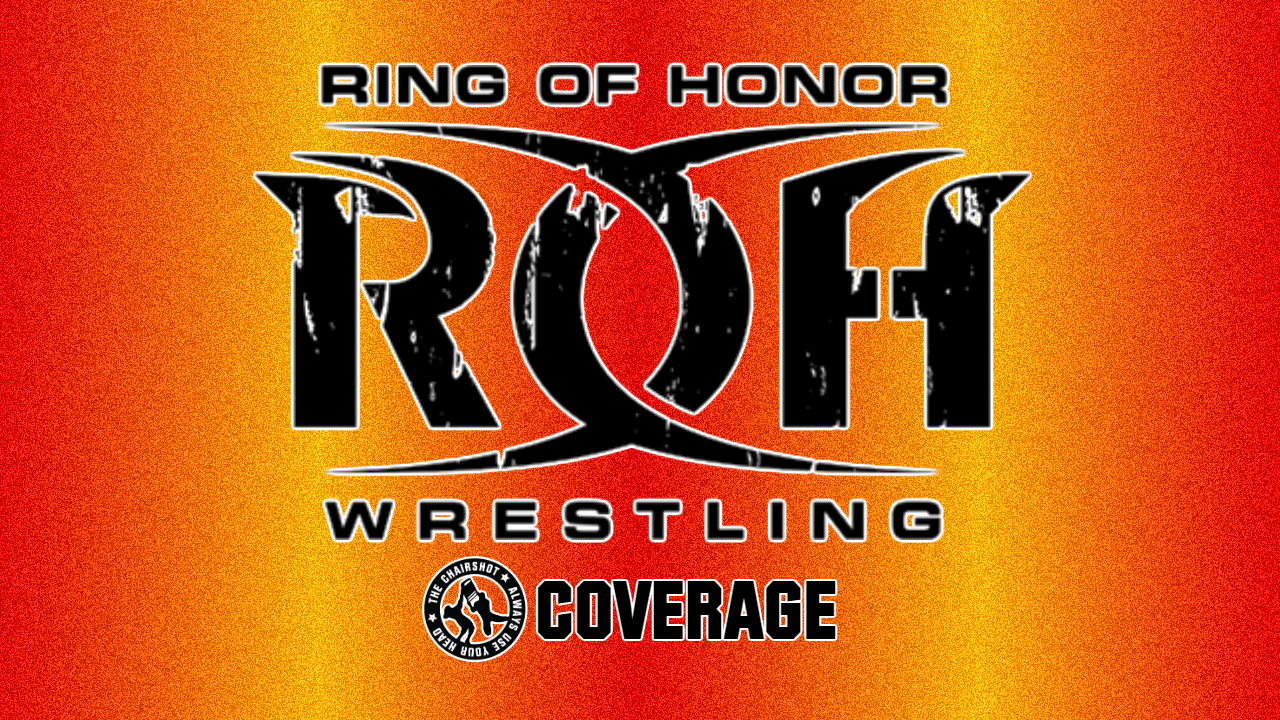 Matt Davis is back with his look at Ring of Honor on FITE TV Episode 421 featuring Jay Lethal vs. PJ Black!
Welcome ladies and gentlemen to Ring of Honor television! We open up with the ending of Death Before Dishonor a few weeks ago showing the moment Rush defeated Matt Taven for the ROH World Championship. Ian Riccaboni welcomes us to the episode, recapping that the company crowned two new world champions that night, also showing us that Angelina Love defeated Kelly Klein for the Women Of Honor Championship.
They tell us that tonight we will see PJ Black against Jay Lethal, who was originally scheduled to face Bandido but Bandido was injured at Death Before Dishonor, in our main event. Riccaboni adds that we are going to look at Rush's brother, Dragon Lee, who says he will make Ring of Honor his new home. The former IWGP Jr Heavyweight Champion was featured in the ROH Six Man Tag Team Championship match at Death Before Dishonor and that's where we begin
1) The Briscoe Brothers & Dragon Lee vs Villain Enterprises (Marty Scurll, PCO, & Brody King)
ROH SIX MAN TAG TEAM CHAMPIONSHIPS
"Death Before Dishonor"
We start off in the middle of the action with a Jay Briscoe ripcord neckbreaker followed by Dragon Lee jumping off the top rope onto Brody King with a stomp to the heart, followed by a Mark Briscor Froggy Bow, Jay with a quick cover and Brody King kicks out! Cut to Scurll who tries a superkick to Jay Briscoe but he ducks and Scurll nails King in the jaw! Mark jumps off the apron with a blockbuster to Scurll! Cut to Scurll launching PCO over the top rope to his opponents with a cannonball crushing everyone in sight! Cut to PCO with a cannonball off the top rope across the head and neck of Mark Briscoe extended across the apron! Dragon Lee with a hurricanrana off the apron to PCO, Scurll superkicks Lee off the apron! Scurll looking for the crossface chickenwing which gets a great reaction from the live crowd, but no, Mark Briscoe with an inside cradle..one..two..no! LARIAT BY SCURLL! Double underhook suplex which he calls the Black Plague, he hooks the leg and gets the win for Villain Enterprises!
Winners: Villain Enterprises
Grade: N/A
Thoughts: So… they use this match to tell us about Dragon Lee, who did all of two moves in this brief clipped match. What was the point in that to showcase your newest talent? His team didn't even win. Whoever runs the production team didn't think this one through at all. I'm speechless at the logic of that one.
Jay Lethal is backstage talking about how he didnt prepare for PJ Black, he spent time preparing for Bandido for his first round match (don't forget, in episode #420, they told us that Jay Lethal won this match and will wrestle at Glory by Honor in the semi-finals). He calls PJ Black lucky because he has everything to gain here, being added in at the last second. Jay Lethal says he would love to become ROH World Champion a third time, and he thinks it might just happen.
After a quick ad break, we are back with images of Angelina Love spraying cosmetic product in the face of the champion and getting the pin. Kelly Klein tells us that she's not done with Love and she is coming for her and she knows where she is! Ian Riccaboni tells us that Kelly Klein will challenge Angelina Love at Glory by Honor. He also tells us that there is a 15 man #1 contender's battle royal and the winner will face ROH World Champion Rush later that night. He runs down the card some more and tells us we will see Dalton Castle against PCO in the #1 Contender at Final Battle Tournament match, with the winner facing the winner of Scurll vs (Lethal/Black) and reminds us the latter match is our main event as if they didn't say that less than 4 minutes ago.
We are welcomed to a brief recap of Death Before Dishonor given to us by "Wrestling With Wregret"'s Brian Zane who is backstage and says he was reeling from DBD and he had the best seat in the house. He says his Top 5 favorite things from Death Before Dishonor were PCO absorbing the cattle prod, Beer City Bruiser being a human dartboard during a Bar Room Brawl with Vinny Marseglia throwing darts into the Bruiser's back, Lifeblood's Mark Haskins and Bandido challenging the The Briscoes, and Jay Briscoe ended the match with two Jay Drillers to retain, Jonathan Gresham submitting former two ROH World Champion Jay Lethal, Zane calling Gresham The Octopus of ROH, and his number one favorite moment was Matt Tave agaist Rush. He said Rush led a one man stampede against the leader of The Kingdom, and in the end Taven got the horns. Does anyone really believe him when he says that it was one of the best matches he's ever seen though? Come on. Come on.
PJ Black is shown backstage, removing his shirt, and says he is very excited for tonight, and that due to injuries, he was able to replace Bandido in the tournament. He says his opponent is one of the best ever, one of ROH's legends, saying he came to ROH to test himself against guys like Jay Lethal and didn't think this opportunity could come this early. He says Always Bet On Black when in Vegas, he says all he needs to do is beat Jay Lethal, and then two more men to become ROH World Champion.
We are shown a victory by Coast 2 Coast at an unnamed event, but it happened in Las Vegas in the Sam's Town Live, when Shaheem Ali pinned Cheeseburger with an inverted uranagi slam. A promo by Coast to Coast follows with LSG telling us that Coast 2 Coast are no longer young boys, and the company will soon recognize that. Ali says if someone has the tag belts, it doesn't matter who it is, they're coming to get them, LSG adds that there is a target on the champions back! Ali ends by saying Coast 2 Coast does the most, and they don't play games.
Backstage at Death Before Dishonor, Quinn McKay stands with "Hotsauce" Tracy Williams as they prepare for his No Disqualification match against Flip Gordon. Williams says that Flip finally gave him what he wanted after months of cheap shots. He says Flip must feel he needs weapons but it won't matter because he's going to end this feud tonight, he will not hestitate to end this, and tells Flip Gordon to come prepared, and that he's going to send Flip Gordon to the shelf for good.
2) Silas Young & Josh Woods vs Coast 2 Coast
This is an exclusive ROH Television match, featuring two teams that are chasing The Briscoe Brothers and a victory here could earn either team a champioship opportunity! Coast 2 Coast makes their entrance first. We are told Silas Young and Josh Woods went undefeated during the Global Wars Tour! We are told Silas Young doesn't like how "nice" Josh Woods is, but decided to take him under his wings after winning the 2017 Top Prospect Tournament.
Young and LSG start us off, Young with some chain wrestling early on, LSG flips him inside out. Silas Young shows great athleticism with some kip ups trying to escape a wristlock. Multiple cradles for near falls by both men! Tag to Josh Woods with a snapmare, allowing LSG to tag in Ali. The big men square off, as the fans chant "Power Ranger" at Shaheem Ali. We are told wrestling Josh Woods on the mat is a mistake due to his MMA background, as Ali escapes a mount with a rope break as we fade to commercial.
Back to both men still in the ring, Ali trying to wrestle Woods again, Woods reverses a charge attack into a leg cradle for two. Caprice Coleman says that if he were wrestling someone with an amateur background, he'd kick him straight in the mouth. Woods and Young dominating Ali in their corner. Corner to corner splash by Young and tag to Woods, who knocks the wind out of Ali with a knee to the gut for a two count! Ali backs Woods up to the Coast 2 Coast corner as they double team Woods with cheap shots. Woods shoulder first ito the corner, double team slam into LSG's knees. More double teaming behind the referees back. Woods tries to fight back, but gets driven to his opponents corner again. LSG taunts Young before charging into Woods in the corner. Woods with elbows to both of his opponents, blocks a clothesline into a t-bone suplex to LSG! Woods can't make the tag as both men down. Both men make tags and Young sends Ali to the outside, clothlining LSG, Ali back in, catches knees to the face by Youg and a top rope assisted suplex for two! LSG with a springboard clothesline. LSG takes down Woods with a lucha tilt-a-whirl bulldog, Ali in and gets a gut wrench powerbomb on Josh Woods! They crush Silas Young in the corner. Woods with a Jumping Knee to Ali! Young blocks LSG off the ropes, backbreaker across the knee into the lariat combination! CHAOS THEORY BY JOSH WOODS! No pin! Young gets thrown outside by Shaheem Ali, Woods and Ali scrap, Woods with a powerslam, no Young catches Ali with a cutter from the elevated position with a double team and gets the win in just over 9 minutes of action.
Winners: Silas Young & Josh Woods
Grade: **
Thoughts: Josh Woods has now been in Ring of Honor several years, and he looks like he just started yesterday. He is crisp when it comes to grappling and takedowns, as that is his amateur background, but overall he is still a very raw product. Coast 2 Coast looked like a great team in the wrong place at the wrong time. They got some nice moves in, but there was no way they were beating Young and Woods tonight.
Backstage at Death Before Dishonor, Matt Taven is shown after the main event walking through the backstage area looking frustrated, tearing his tape off, wondering what's next for him. We are then shown the end of Colt Cabana against Marty Scurll in the first round of the #1 Contender at Final Battle Tournament, with Scurll winning with the Black Plague. We are shown highlights of PCO defeating Kenny King to advance past the first round after sustaining a cattle prod to the throat, chokeslamming King anyway. Dalton Castle defeated Mark Haskins as well, as the former ROH World Champion won with the a Spinning Clutch Bulldog. We are told you can watch all that match on Youtube! Using a television to plug a Youtube Channel? Well, that's new.
3) PJ Black vs Jay Lethal
First Round- #1 Contender at Final Battle Tournament
Lethal gets introduced as The Franchise, and he is trying to earn his way back to the championship he lost at Madison Square Garden in April. He is escorted by Jonathan Gresham. Streamers fly over the greatest champion in Ring of Honor history. Both men shake hands to start, giving us the code of honor. Nice.
Black with a standing switch go behind, meanwhile we are told that Gresham does have his manager's license, because the Nevada State Athletic Commission is strict about that, Lethal and Black tie up into a wristlock, into a Lethal hammerlock. Black picks the lock ad reverses into a cradle for a quick kickout. We are told that Lethal wrestled almost 20 minutes the night before, and that Black is fresh after not competing at Death Before Dishonor. Toehold into a front facelock by PJ Black. Great wrestling here by the South African. Driven to the ropes, Black gives a clean break.
Hard tie up in the ring and Black gets a headlock, multiple leadfrogs by both men, and Black with a leg sweep into a lateral press, Lethal gives his own, arm drags, and a legsweep, Lethal dodges a double stomp and Lethal stares up at PJ Black who says it was that close. They square away again, Vintage Lethal after Lethal tosses Black with a hiptoss into a dropkick combo! Hard chop by Lethal but Lethal on the hunt as he abuses his opponent in the corner with kicks and chops. Lethal blocks a front face lock springboard tornado DDT ad dropkicks the knee of Black, he locks in a Figure Four! Black trying to reach for the ropes! Black has surgically repaired legs after a terrible car accident last year, being repaired with pins and metal rods. Black gets to the ropes, asai moonsault into a reverse DDT and holds on and transitions into a mounted dragon sleeper! Wow!
Snap suplex into a face lock into an stretch plum by Black trying to target the arm that Gresham ripped apart last night. Lethal gets a break and Black with kicks to the spine, cover and gets two, trying to gas Lethal on kickouts. Headscissors takedown into a step through inverted boston crab into a surfboard which he calls the South African Love Bucket as we fade to a break.
Black on top, gets dropkicked in the back by Lethal as he splits himself on the turnbuckle! Both men on top, back elbow by Black, Black threatens a 450 Splash but Lethal blocks with slaps and chops. Lethal now with a superplex but Black blocks. Both men still on top. Lethal with a superplex! Both men down as the referee starts to count. Both men to their feet as they exchange blows. Lethal with a knife edge chop! Black with a chop! Lethal with a chop! Black with a kick, Lethal with a slap, Black with forearms, and a spinning forearm stumbles Lethal. Off the ropes, Black to the apron, springboard dropkick sends Black outside, suicide dive through the ropes connects! Lethal rolls Black inside, Hail to the King OHH YEAHHH, Black blocks! Lethal Combination! Lethal back up top. Elbow smash connects! Hooks the leg and Black kicks out, so close! Both men reaching deep as they're in the corner, Lethal with rights, Black reverses a whip, SPANISH FLY OFF THE TOP BY PJ BLACK! Two and a half! Springboard Moonsault Press connects– LETHAL KICKS OUT! Black tries the 450, and Lethal out of desperation knocks Black down. Both men up top. Black blocks a superplex with a headbutt. Double axe handle to the neck by Black. Both men fight and both men crash to the mat! PJ Black misses the Placebo Effect, Black blocks the Lethal Injection! Lethal misses the Lethal Injection, Black blocks a third attempt, SUPER KICK BY Lethal! Cutter! Fourth try connects! Lethal hooks the leg and wins in 15 minutes.
Winner: Jay Lethal
Grade: ***
Thoughts: PJ Black was made to look like he could really compete against the best here, as Lethal couldn't get much without it being countered or blocked on the first attempt. Black has some unique combinations and transitions. Put the TV Title on this guy and let him wrestle every week, wow! I really liked this match, but the result was never in question. It was a proving ground for PJ Black, who proved his worth. Not to mention we were told Lethal won last week when they previewed the Tournament's semi-finals at Glory by Honor.
Overall Show Grade: 4/10
There's just so much I can say, with so much going on in wrestling right now, ROH looks to just be in a bad spot. The crowds are pathetic and silent. There's more crowd noise at joshi events. You can hear one or two fans clapping and cheering, there's less than a couple hundred people in attendance. This show was all over the place, three weeks after Death Before Dishonor aired acting like it happened the night before (claiming so several times), failing to showcase Dragon Lee in a segment that was supposed to, having their main event match spoiled the week before, and telling us that if we watched ROH on FITE TV, we can go watch more matches on Youtube is ridiculous. The main event saved this show from being a total bomb, but the lack of crowd killed what could have been a special match between great athletes. They tried, but the crowd just didn't care. You just can't air these types of shows and expect anyone to care about your product and take it seriously. Last week was much better. I hope there's better days ahead. I hope.
What's Next For Ring of Honor?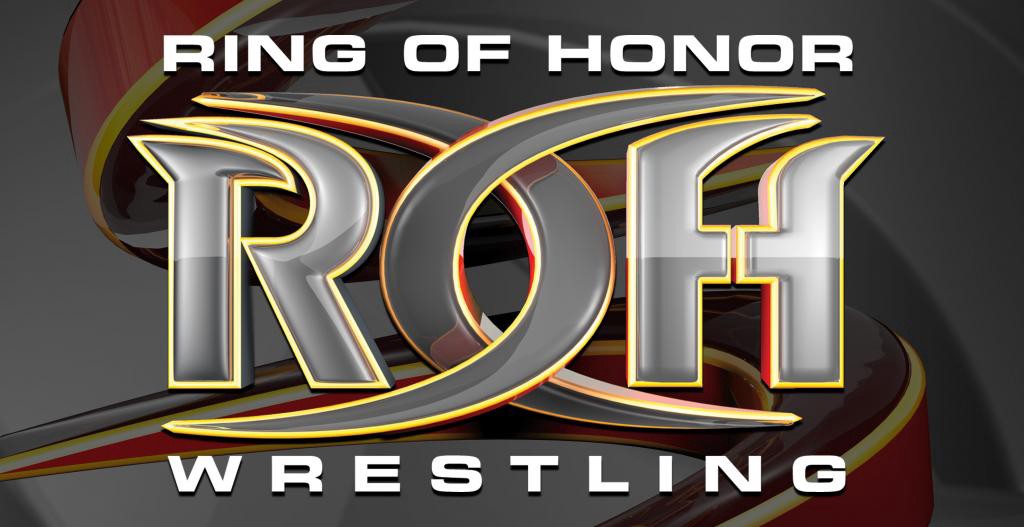 Now that we know Tony Khan is the new owner of Ring of Honor Wrestling, it's time to ask some serious questions about the future.  Tony is saying all the right things so far, that he intends on keeping it alive as a brand and all, but the existing circumstances sure paint a less rosy picture than the one he is painting.  As someone who was a fan of ROH until the end and attended Final Battle last December, call me skeptical unless he can answer these questions the right way.
Who will work there?
ROH has let every wrestler contract expire, so they literally do not have a roster right now.  The champions who were holding the belts at the end of Final Battle have been allowed to defend them in other promotions, but that's all.  The rumors going around have been that when they restarted it would be with short term, limited contracts instead of longer term deals.  But now that no one is under contract, will they try to bring any of the participants from Final Battle back or will they aim to populate the space current AEW wrestlers?  I imagine that some of the most recent ROH roster members would be open to coming back under Khan's banner, but others may not be.
Developmental or not?
One of the other big rumors going around is that Khan may use it as a developmental territory of sorts, and sprinkle current AEW wrestlers in with whoever comes back into the fold from ROH proper.  There are also AEW guys like Jay Lethal who were just recently in ROH and could slide back over with no problem.  This is an interesting proposal but then what happens with Dark and Dark: Elevation, the two YouTube shows?  Those have been serving as de facto developmental programming with veteran talent mixed in, but with a TV show available do you keep those going or just fold them?  I would imagine the latter because that's an awfully big ask to expect people to watch Dynamite, Rampage, Dark and Dark Elevation along with whatever this ROH show would be.
What about the tape library?
The most sure thing seems to be the video library, with footage of current AEW wrestlers like CM Punk, Bryan Danielson, the Elite, Christopher Daniels, Scorpio Sky, Adam Cole, ReDragon (Bobby Fish and Kyle O'Reilly), Jay Lethal, Keith Lee, and some others. What we don't know about is the video quality of some of the earlier footage and how they'll go about dealing with any music licensing issues that may come up.  The other thing is that the ROH tape library is supposedly going to be a missing piece in the puzzle of AEW making a streaming service deal of some kind, but that begs the question of just how much of an audience is there for that?  For all the archived footage on Peacock the most viewed programming tends to be the current WWE pay per views.
In short, the tape library isn't quite the bonanza that it's made out to be.  Can it be put to good use to beef up the bios of current talent?  Sure.  But who does that appeal to outside the current AEW fan bubble?  Will the ROH tape library bring anyone on board who wasn't already there?  And will it actually be that attractive to an outfit like HBO Max?  Who knows?  The big prize out of this is that Tony Khan and the Elite finally have rights to the video for All In.  (One day you kids should ask just why Ring of Honor had the video rights to what was sold to you guys as an indie show.)  All In of course is the point of origin for what would eventually become AEW.  That is the prize of the video library and not any ROH PPVs from days gone by.
What about TV?
Ring of Honor has been broadcast on syndicated television through Sinclair Broadcasting for several years now, mainly because they were owned by Sinclair Broadcasting.  Sinclair owned and operated them as cheap television programming to run on weekends, and now that they no longer own it will they continue to carry them?  I'm no TV executive but if I was I do not think that I'd be out here paying to run Ring of Honor Wrestling on my television station(s).  Unless Tony Khan has made some kind of deal to keep the show on television then I don't see how it survives as a promotion going forward.
Likely outcomes
Here's what I think is most likely to happen.  Tony makes All In available for purchase, and eventually finds a home for the archived footage.  Ring of Honor ceases to exist as it once did, barring some miracle where it stays on TV.  A few people who worked there at the end come over to AEW while the rest find employment where they can be it in Impact, WWE, or somewhere else.  Khan may very well have the best intentions for Ring of Honor but reality likely has a different take.
Greg DeMarco's ROH #470 Review: Finlay/Romero & Delirious/Sydal
Greg DeMarco continues his catch-up on ROH as the Pure Championship tournament continues with David Finlay vs Rocky Romero and Delirious vs Matt Sydal.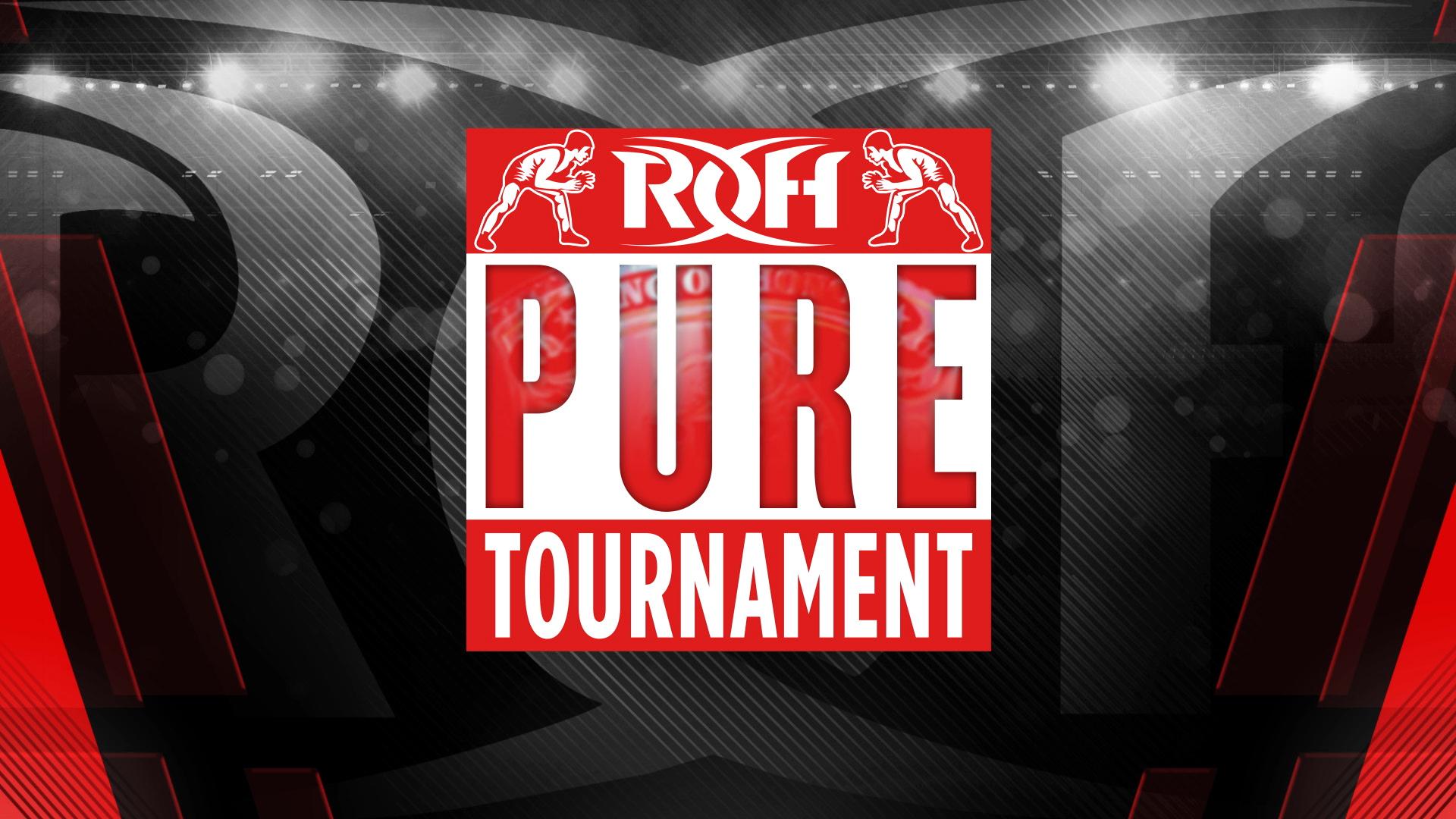 Greg DeMarco continues his catch-up on ROH as the Pure Championship tournament continues with David Finlay vs Rocky Romero and Delirious vs Matt Sydal.
If you know me, you know I am a huge ROH fan going back to the "old days" when the company featured stars like CM Punk, Samoa Joe, Christopher Daniels, AJ Styles, Tyler Black (Seth Rollins), Kevin Steen (Owens), El Generico (Sami Zayn) and many more. Recent years turned me off of the of the product, but with ROH making a return and focusing on the Pure Championship, I am ready to make my own return…to honor.
ROH episode #470
Quinn McKay welcomes us and we see the end of both matches from last week, followed by comments from the winners. I don't hate it, but this show (on FITE.tv) is 50 minutes long. Both promos were effective, addressing their possible block semifinal opponents, all of whom are wrestling on this episode.
Quinn then introduces our upcoming matches for this week, before we head to commercial. At this point, I don't know if we're getting the promo packages like we got last week.
David Finlay promo
I enjoy Finlay's backstory–fourth generation pro wrestler, injured in his last ROH match, and his history with Rocky Romero (including Finlay doing Romero's laundry). My problem is simple: he comes off as a geek. He's not imposing as an athlete, and doesn't jump out as anything special. I know what he's capable of, and in the ring he suits ROH. But…he's just so blah.
"We have to figure out who the best one is. I think  that's me." You think? Okay…
Rocky Romero promo
Man, these sit down promos aren't helping either guy. Rocky Romero is a great athlete, charismatic wrestler, and someone who can still deliver on all fronts. But here he seems boring and bland. Maybe it's the sit down concept? I don't know, because Jonathan Gresham and Wheeler Yuta delivered in these last week, and Jay Lethal showed a ton of intensity. But these two are just boring.
I do have to praise Rocky for the way he talks strategy in terms of his match with Finlay. He plans to focus on his armbar submission and make Finlay exhaust his rope breaks early. THAT is great. Just zero intensity.
Pure Championship Tournament Block A First Round: David Finlay vs. Rocky Romero
Fifteen minutes and 2 commercial breaks later, we have a match! Love the stats for Rocky, including his record over Finlay in Japan and his notable wins in ROH (including Daniel Bryan and Cesaro–but they insist on avoiding those names). David Finlay enters still devoid of any charisma. Code of Honor is respected with a handshake before the bell, and we are reminded that the winner will face Jay Lethal in the Block A Semifinal.
Caprice Coleman with the great point about both men being active in New Japan this year, meaning they have less ring rust than most. Of course, they're opponents, so it gives neither the advantage. Ian Riccaboni gives the rules during the opening moments of the match, which at least wastes less time.
Three minutes into the match and David Finlay is finally showing some charisma.  This tournament is all about athleticism and in-ring prowess (a fact which Coleman just remind me of on commentary), but it's STILL pro wrestling, and you need the whole deal to keep people engaged. Also, we go to commercial 4 minutes into the match, giving us three commercial breaks and less than 4 minutes of wrestling in the first 22 minutes of the program.
No offense to Riccaboni, but reminds me of how much I miss Dave Prazak calling ROH matches. Ian is a great host and would do well if ROH utilized panels, but this just isn't working as well for me.
Rocky cuts off Finlay seven and a half minutes in, meaning that we are halfway through the time limit of the match and nothing of significance has happened. But with Rocky in control, and with a face towards the camera, the storytelling finally begins. I really hope Rocky wins, because this tournament needs personality.
Rocky shows some fire after not getting three, using his warning on a closed fist. He moves to another Diablo Armbar, getting Finlay to use another rope break. Finlay reverses Sliced Bread into a back breaker for a nearfall, then gets the win with his Last Shot
Winner and advancing to the Block A Semifinals – David Finlay
Rating – ***
Impression: Good match, started off slow, but picked up. Watch for the brilliance of Rocky Romero.
I am bummed that Rocky Romero was eliminated here, because he was really shining in the match.
Matt Sydan promo
In the opening 30 seconds of Matt Sydal's promo, he's outclassed everyone on this episode. He speaks with a certain urgency that was lacking. He puts over himself, his opponent in Delirious and their history, and the importance of Ring Of Honor both historically and today.
Delirious promo
I remember when Delirious took over the ROH Academy, and all the talents suddenly started to have personas. This man is a fantastic character, and proves so here. Talking in jibberish with subtitles, he tells a better story than Finlay or Romero before him.
"I'm doing this because I'm bored, and I want to play chess with the best wrestlers in the world" is a brilliant line that perfectly sums up this character.
Pure Championship Tournament Block B First Round: Matt Sydal vs. Delirious
Lots of intensity despite the opening being an obvious "feeling out process." These two know each other so well, and it shows. The intensity also minimizes the need for commentary, making it complimentary to the product, it doesn't have to make up for anything like we saw earlier.
Both guys are also, for lack of a better word, noisy. And that really makes a difference as we don't have fans. Four and a half minutes in, Delirious uses a rope break to impact Sydal's shoulder, showing how smart he is in the ring. He had been focusing on the leg, but commentary brilliantly points out that Sydal had shoulder surgery in 2010 and it's always bothered him, proving that Delirious had this set-up in mind all along.
Delirious kicking out multiple times with his legs trapped under him tells me two things: you can still do something new in wrestling in 2020, and Delirious is obviously a fan of yoga. Sydal then taps Delirious' out with his own move, the Cobra Clutch, right before the 10 minute mark.
Winner and advancing to the Block B Semifinals – Matt Sydal
Rating – ***1/2
Impression: Match of the night, you can tell they've done this more times than we know. Great intensity, great wrestling, and great finish.
Matt Sydal advancing makes total sense, since he was wrestling the booker. Glad to see him moving on and I am looking forward to his match with Gresham.
Overall Impression – 7/10
Honestly, my quips are the same: goofiness outside of the ring that makes this look like we are "playing wrestling promotion." In-ring action was great, but we went nearly 20 minutes before getting to the action. Cut down the promos, and add in a third non-tournament match. It's a simple idea, and it would add so much.